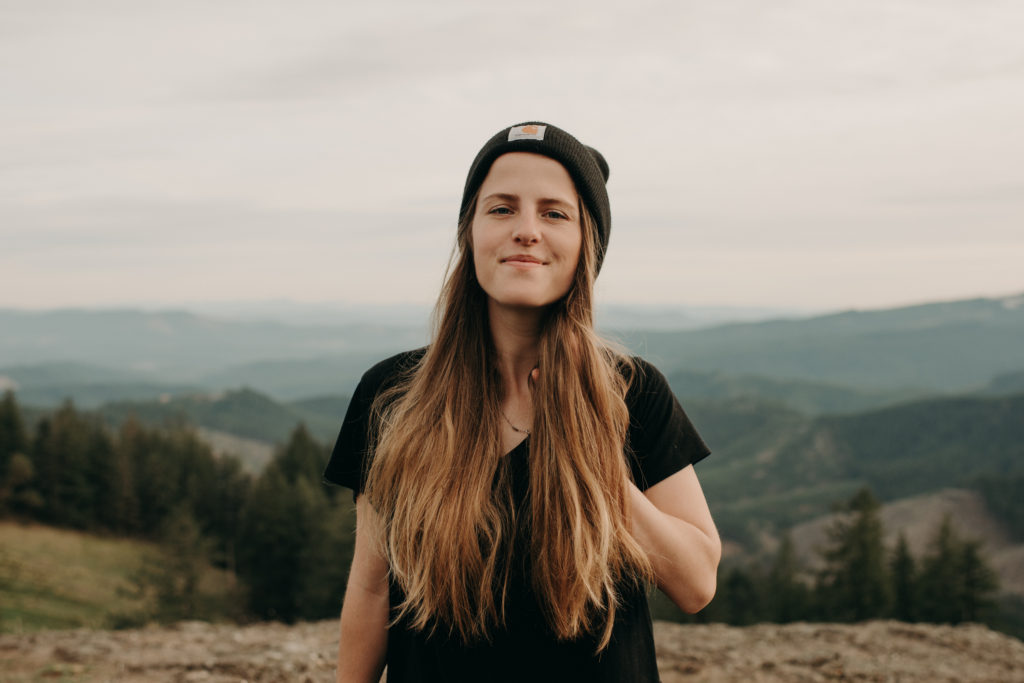 Hey there, It's Mecca
I'm an adventurous wedding and engagement photographer based in Oregon. I love dogs, hiking, campfires, fuzzy blankets, Christmas carols, and photographing love.
Growing up in Oregon, I was always outside. Running around barefoot on our family's acres, playing until the sun went down, going to the beach, you name it. Being able to hike and explore new places with my couples has been a dream, and I'm so thankful I get to call this my job.
My husband is the handsomest Irish man in the world, and we have three fur babies together: Two dogs, Finn and Ruby, and our cat, Charlie. We got married in August of 2019 and we made sure we planned a chill, low key wedding. We rented out a huge campsite on the shore of Paulina Lake in Bend and had all of our closest friends and family camp out. That famous Oregon weather showed off and in the second week of August, in Bend, we had a thunderstorm. But, we were troopers and got married on the lake anyway. That's what I love about weddings and elopements: they can be wherever you want, with whoever you want there, and you can do WHATEVER YOU WANT ON YOUR DAY.
I'm an absolute sucker for a good camping trip and It's Always Sunny in Philadelphia is my all-time favorite show.
I'm known to laugh a lot, and loudly. I also love to ask questions about your life/who you are/favorite food (sorry, journalism major here) so get ready to laugh a lot and tell me all about your life. We will become best friends in about an hour, just you wait!
Aside from photography, I'm a freelance adventure blogger and photographer. On my weekends you can find me hiking to alpine lakes, exploring forest service roads, or camping under the stars. I am always scouting locations for my next shoot and thinking about where the best lighting is on my trips. If you tell me you want to take your engagement photos at a hike-in only lake, I might cry. No, I will cry.
All are welcome here. Come as you are, and let's make magic.