This day was complete MAGIC. Belinda and Cody had reached out to me to photograph their elopement/vow renewal last June, and I was beyond excited when their email included the words hike, waterfall, elopement, dogs. It sounded like a dream. I helped them pick out the adorable Family Cabin at Loloma Lodge as their basecamp for their week getaway, and we even ended up having their first dance under the twinkle lights there. These two had a courthouse wedding since Cody was in the military, so this was technically a vow renewal, but we all definitely felt the first-time jitters during their first look.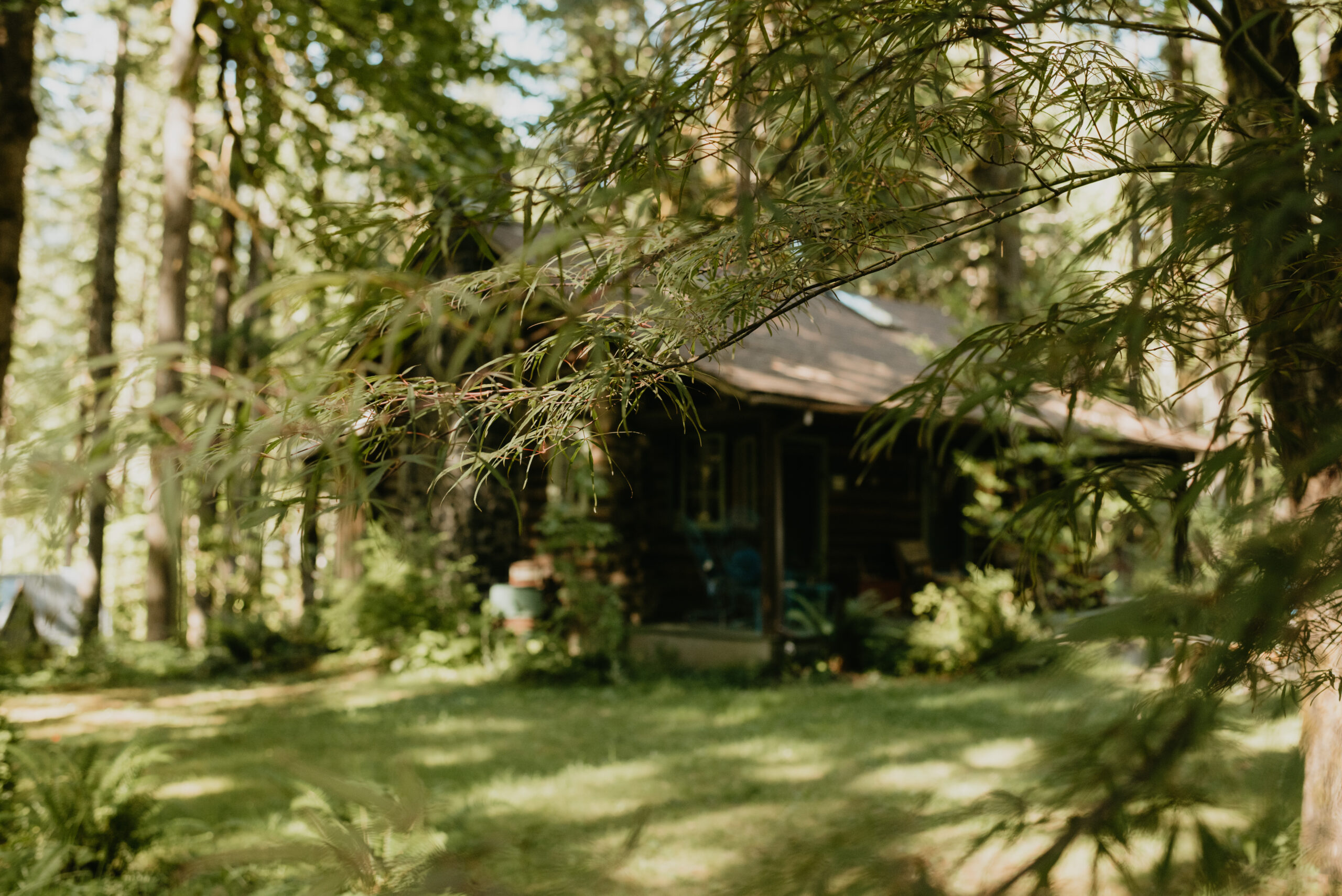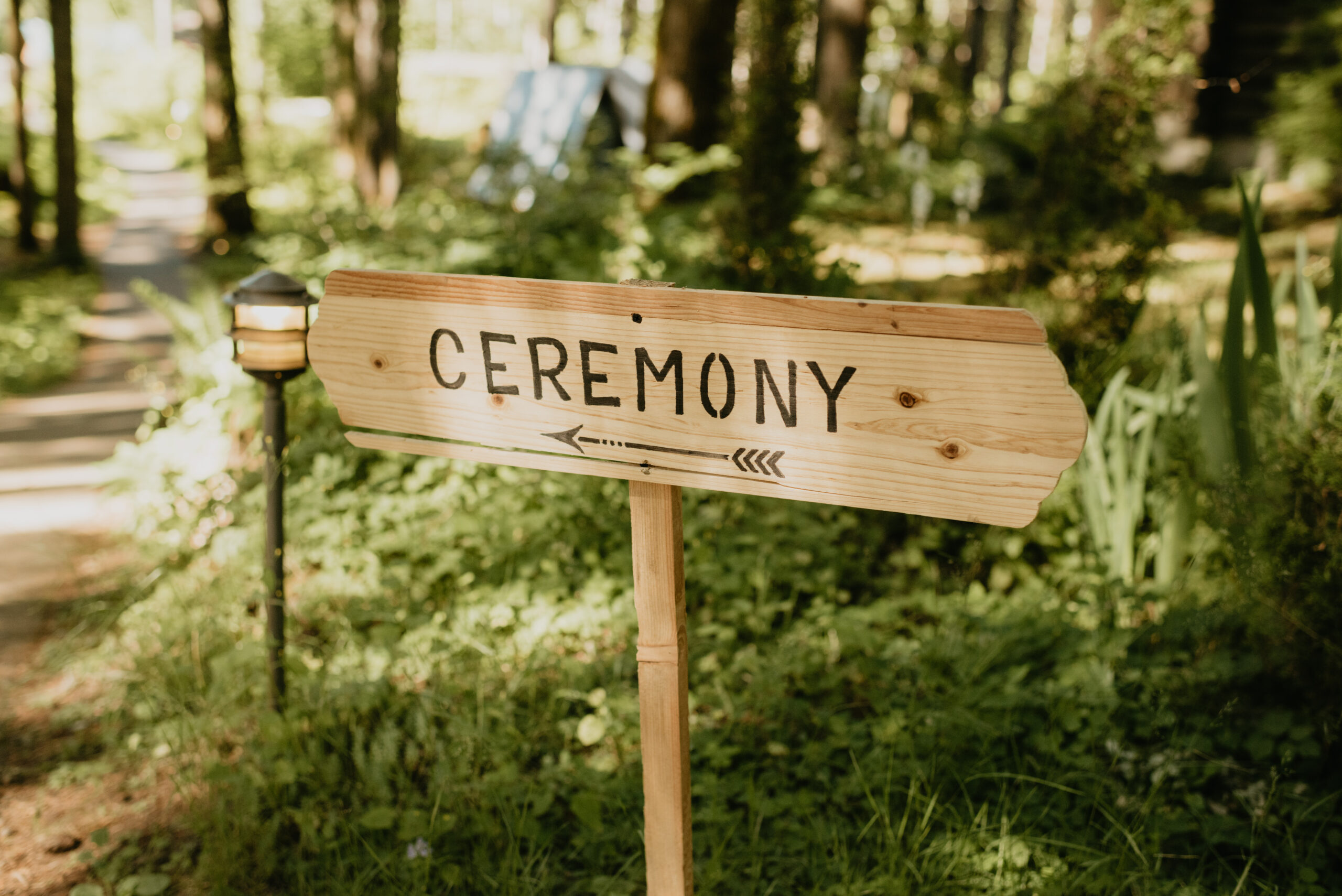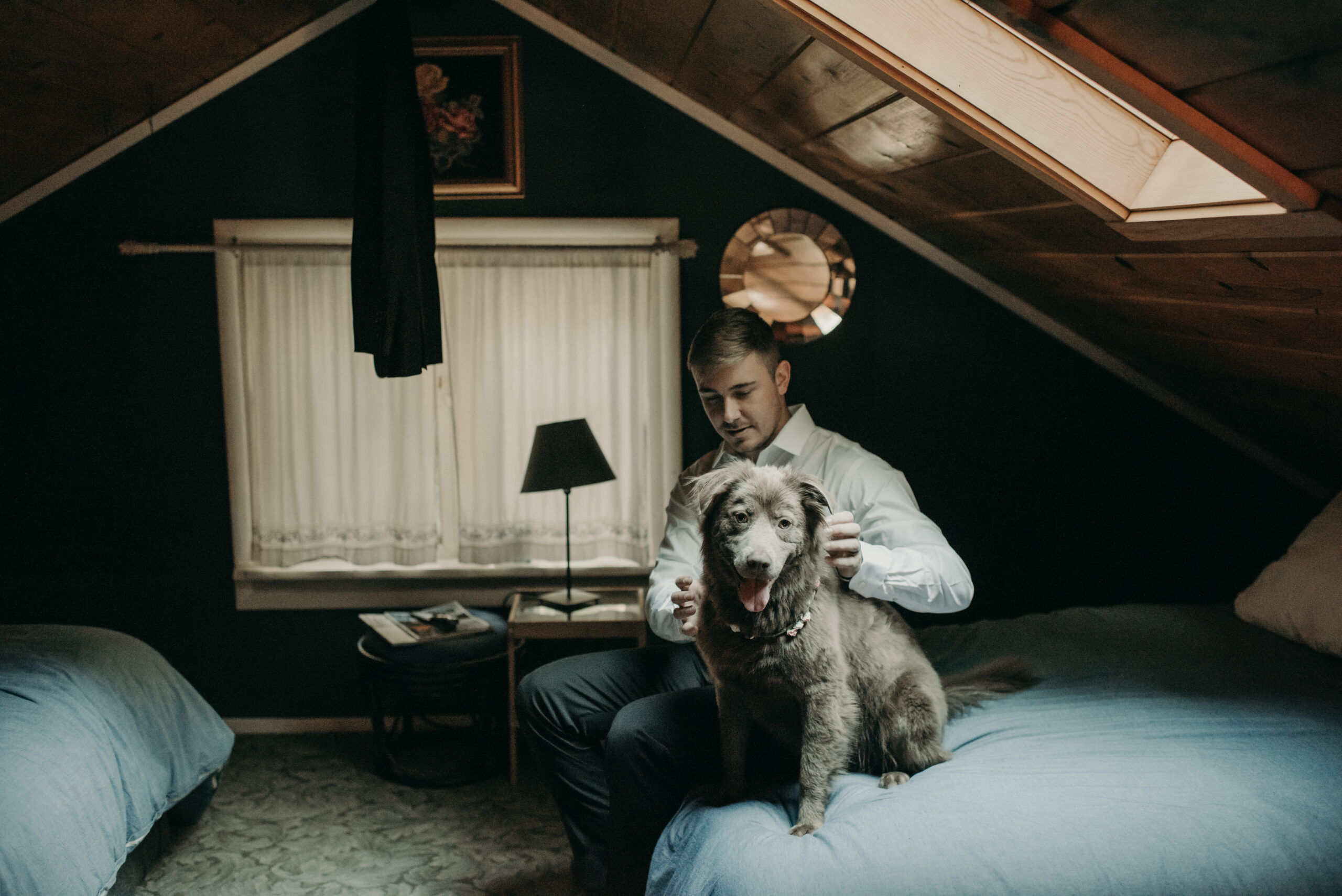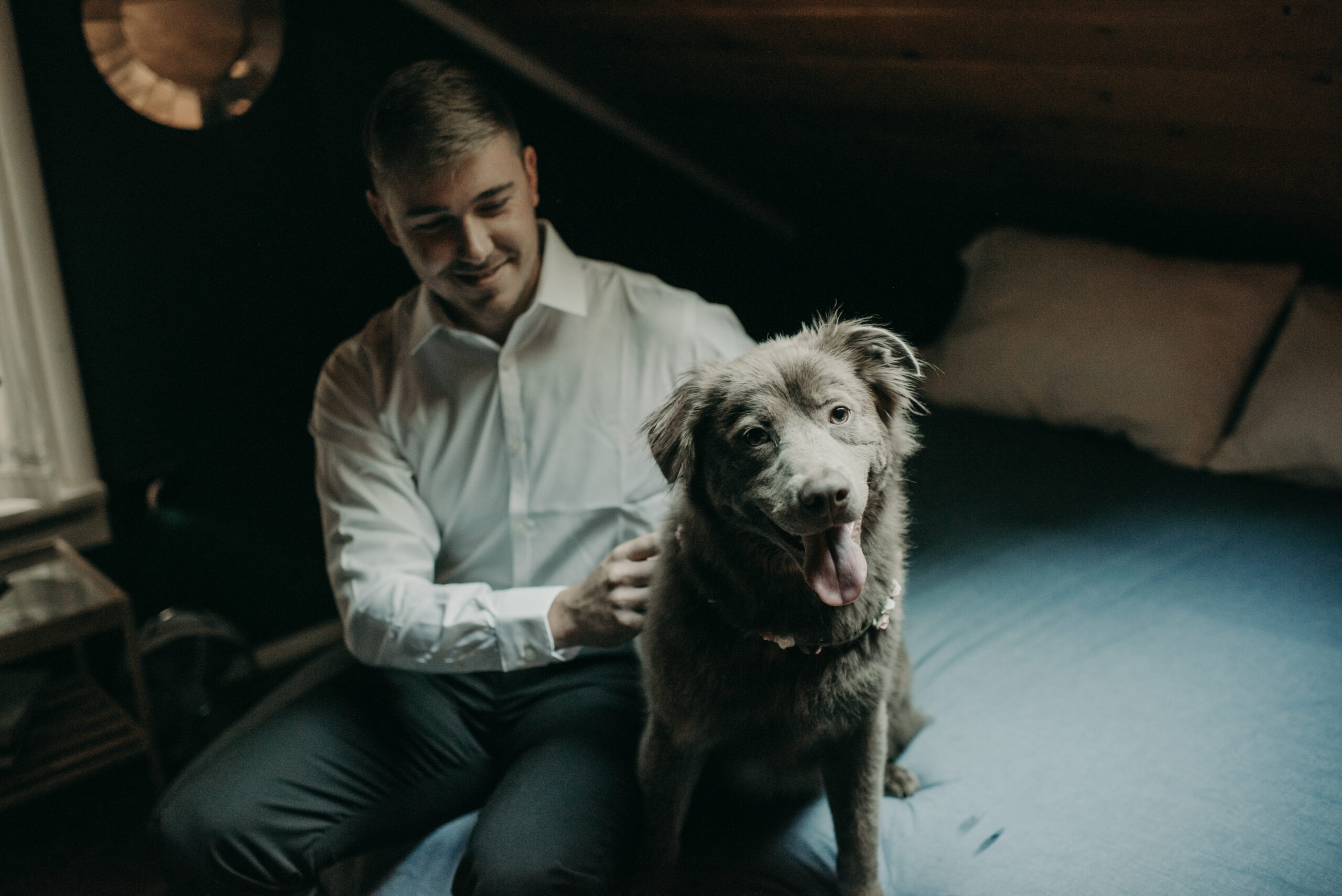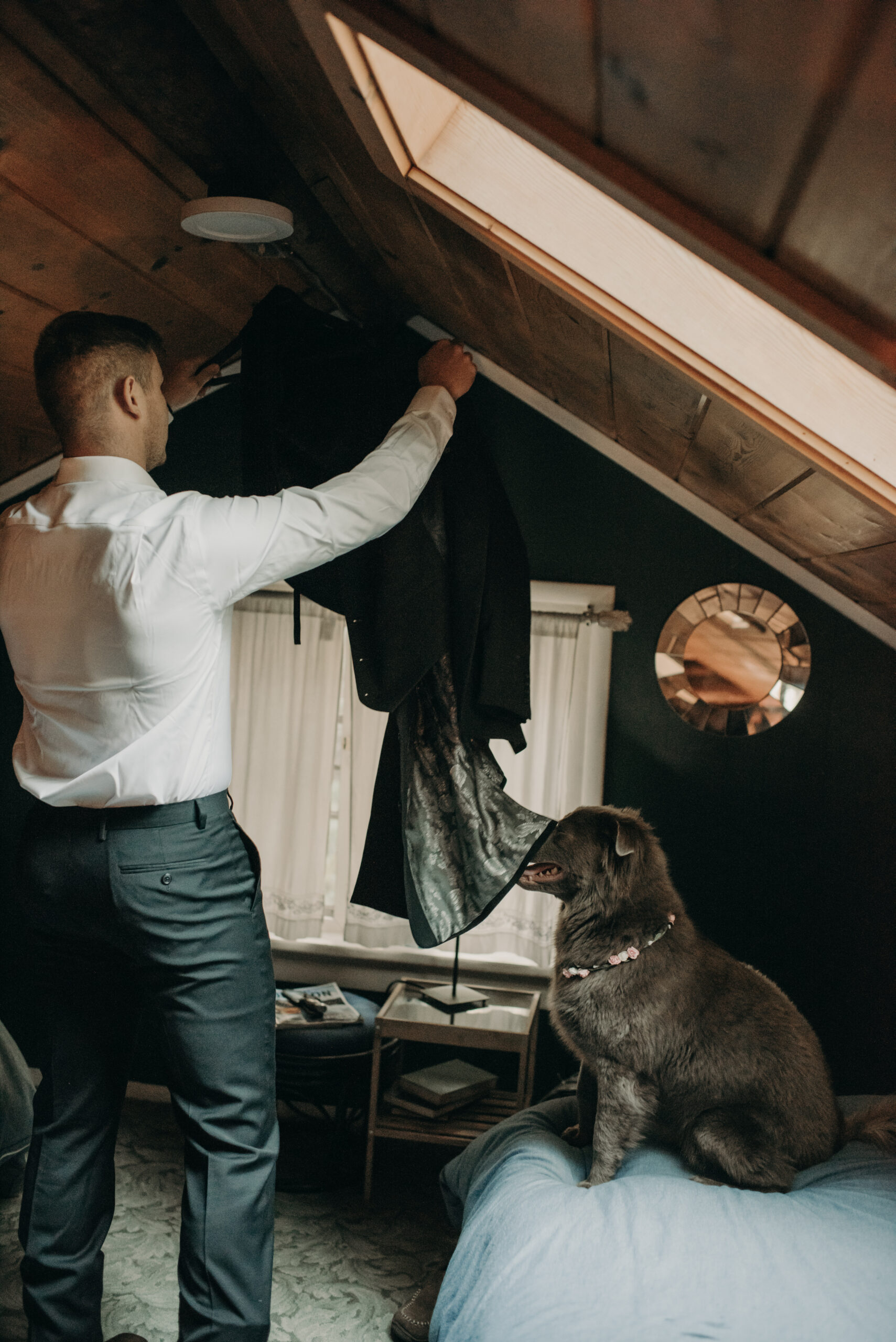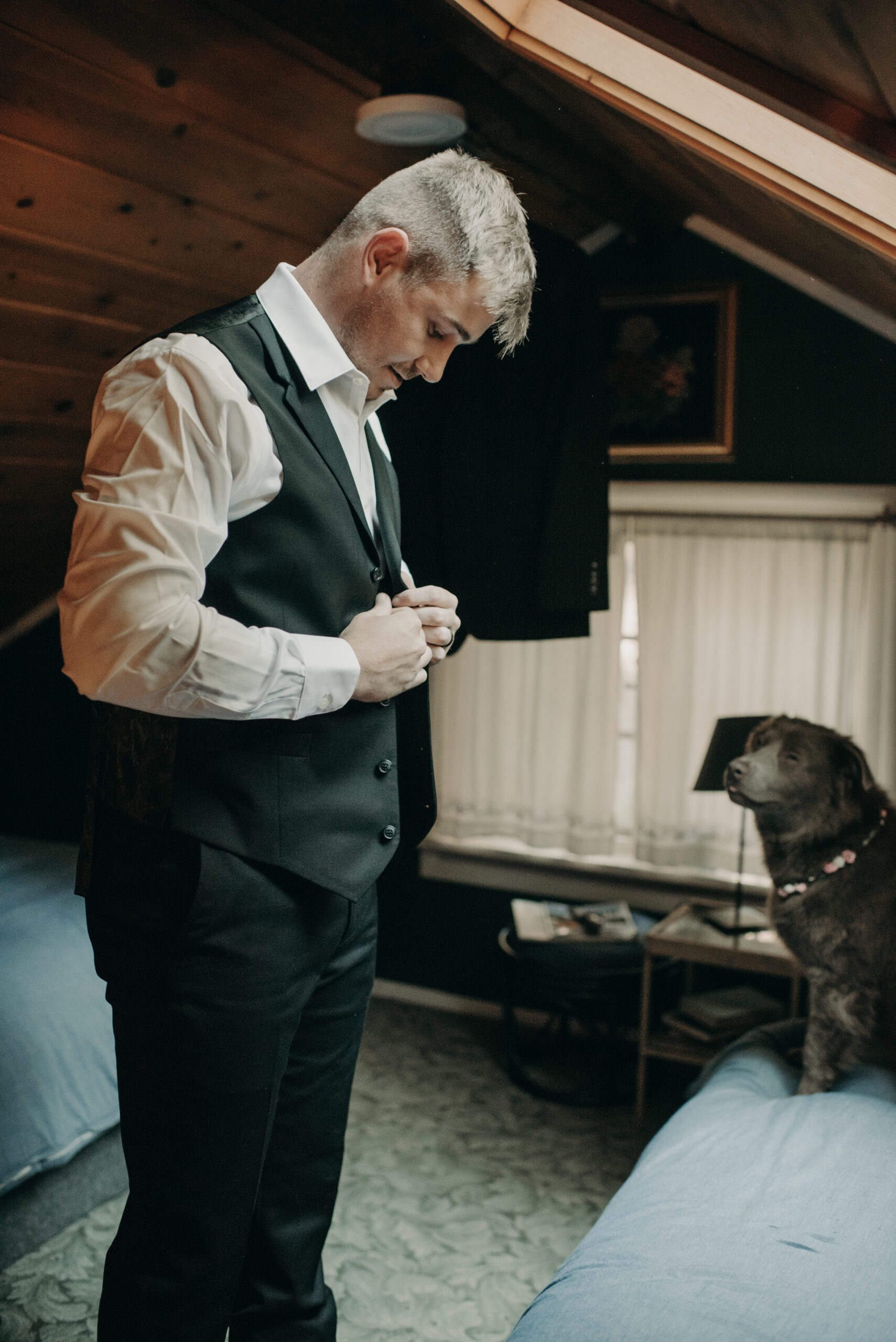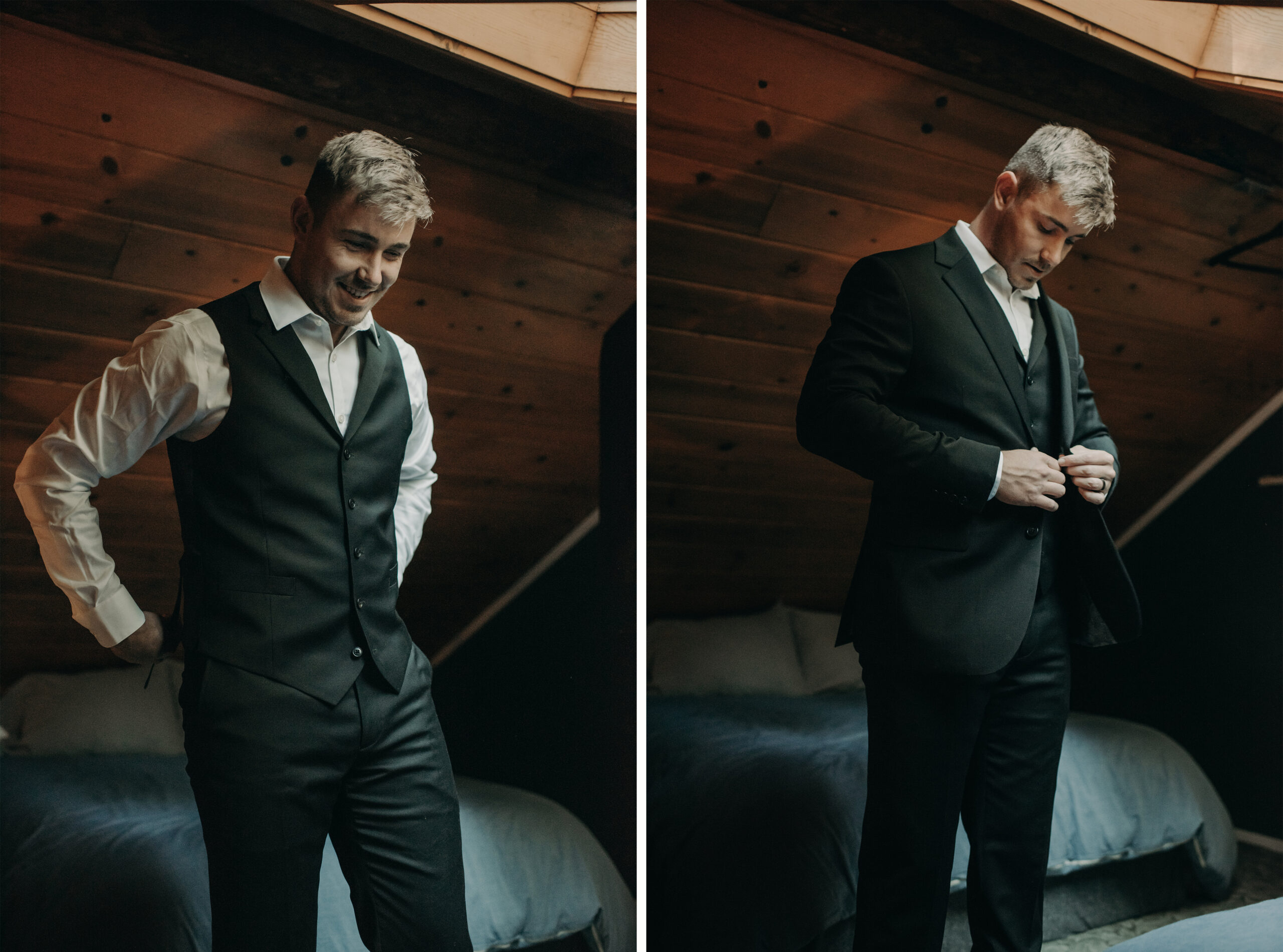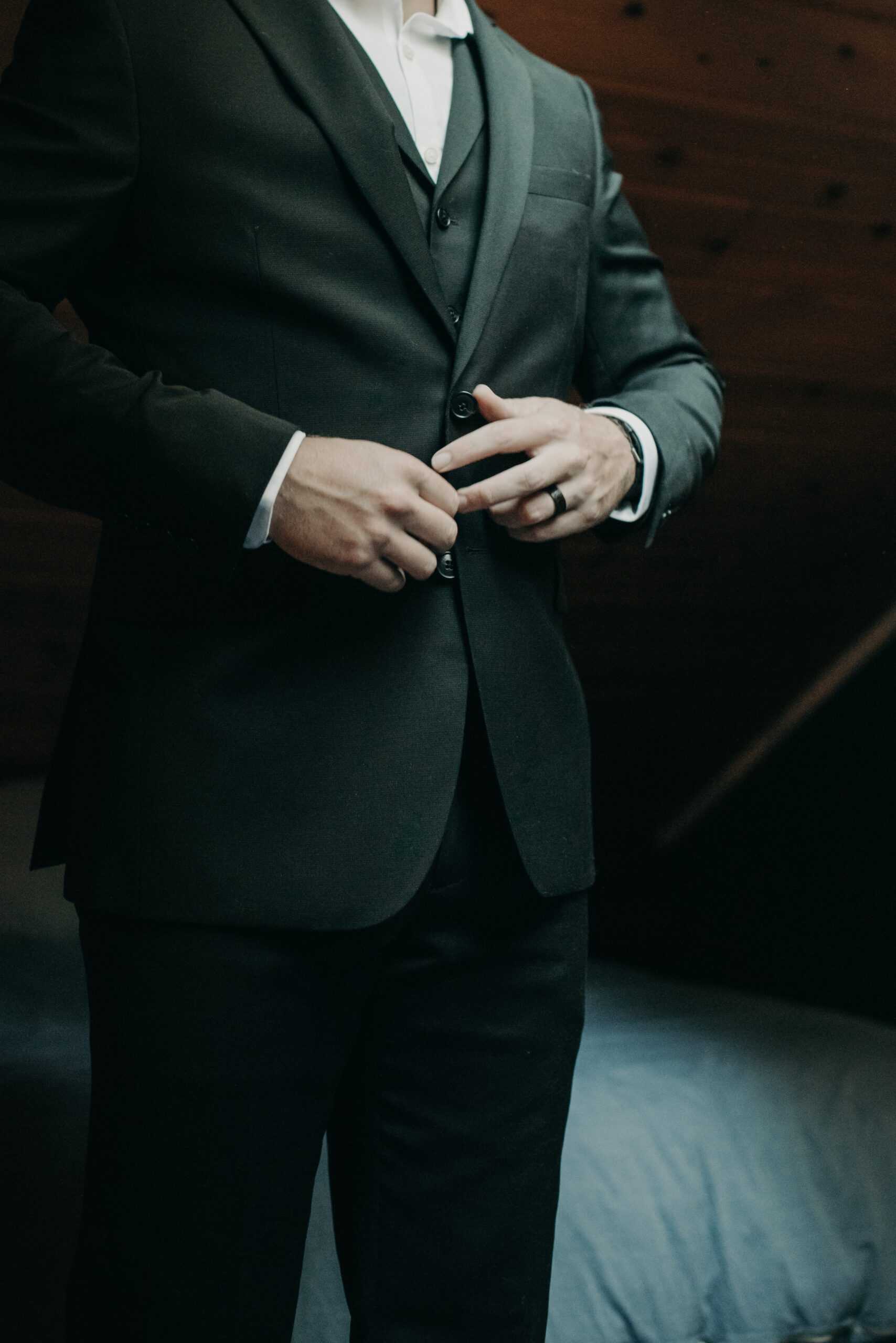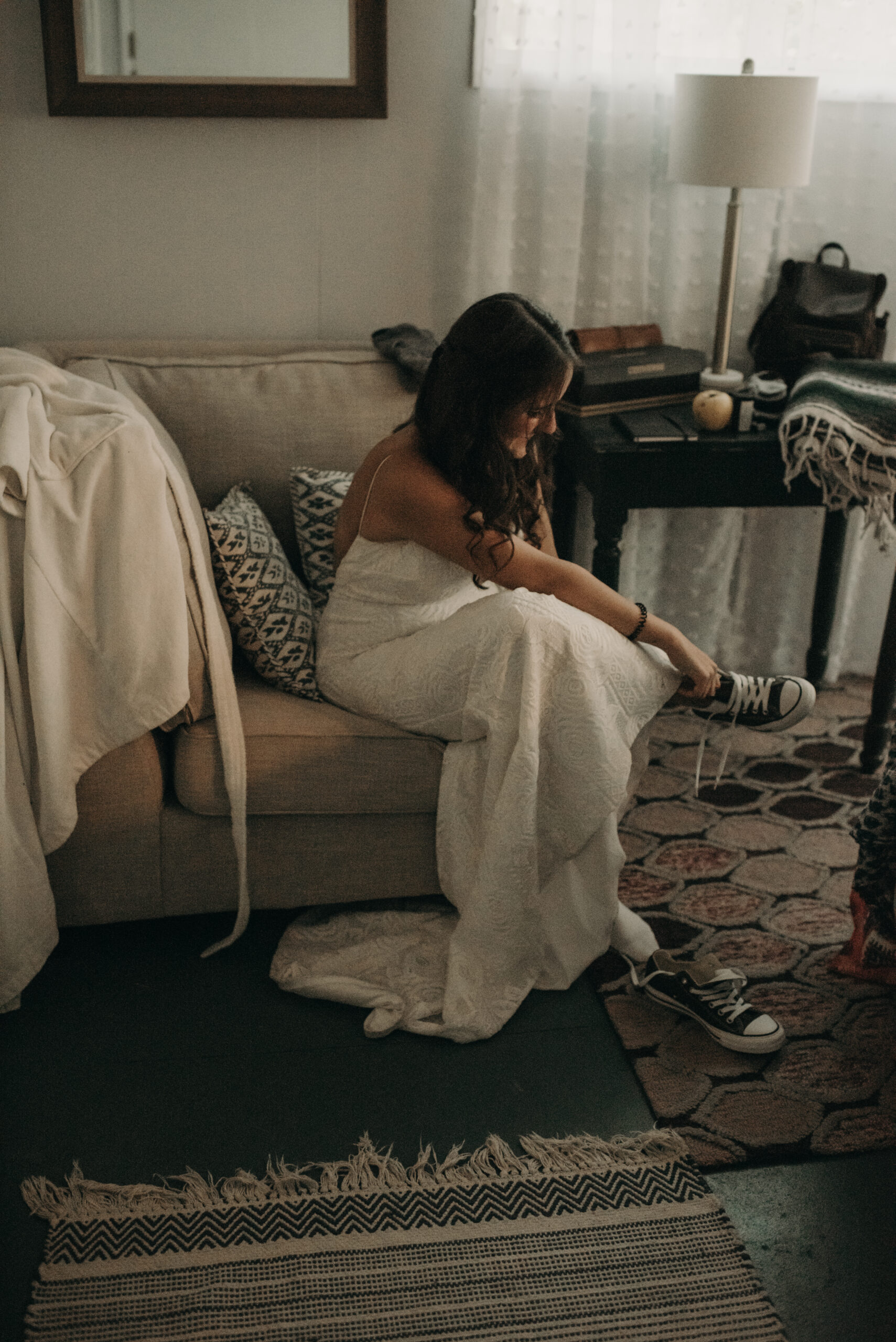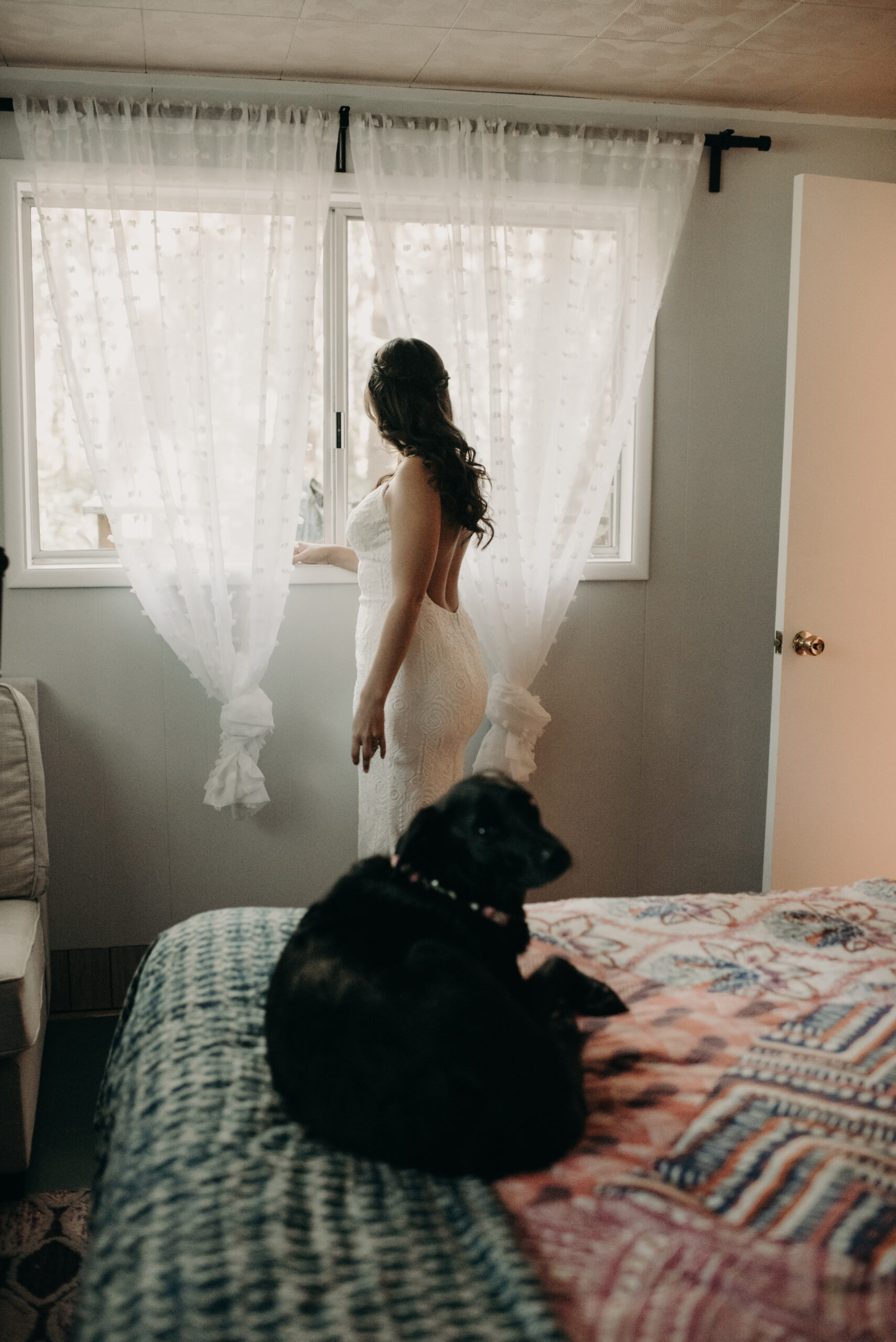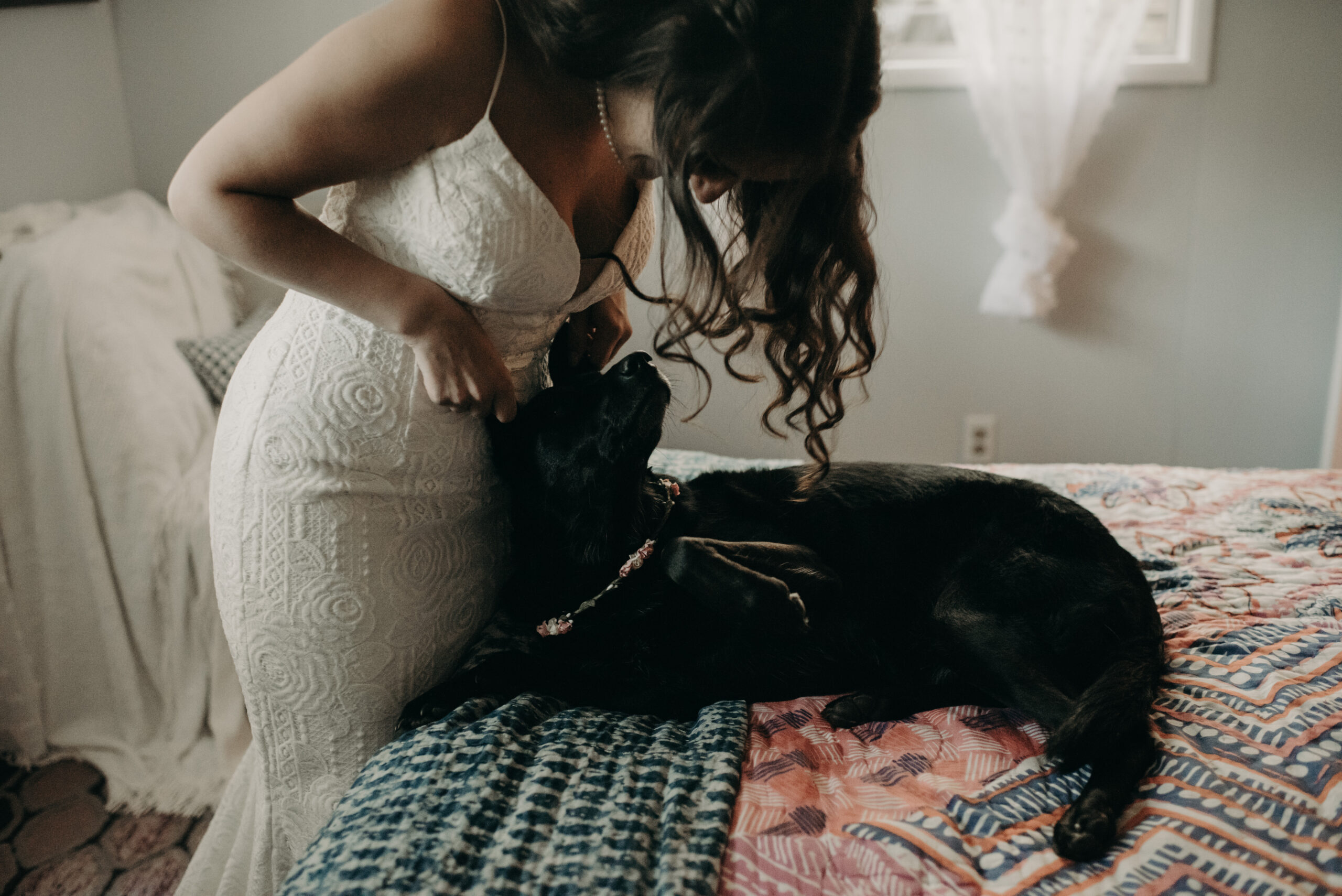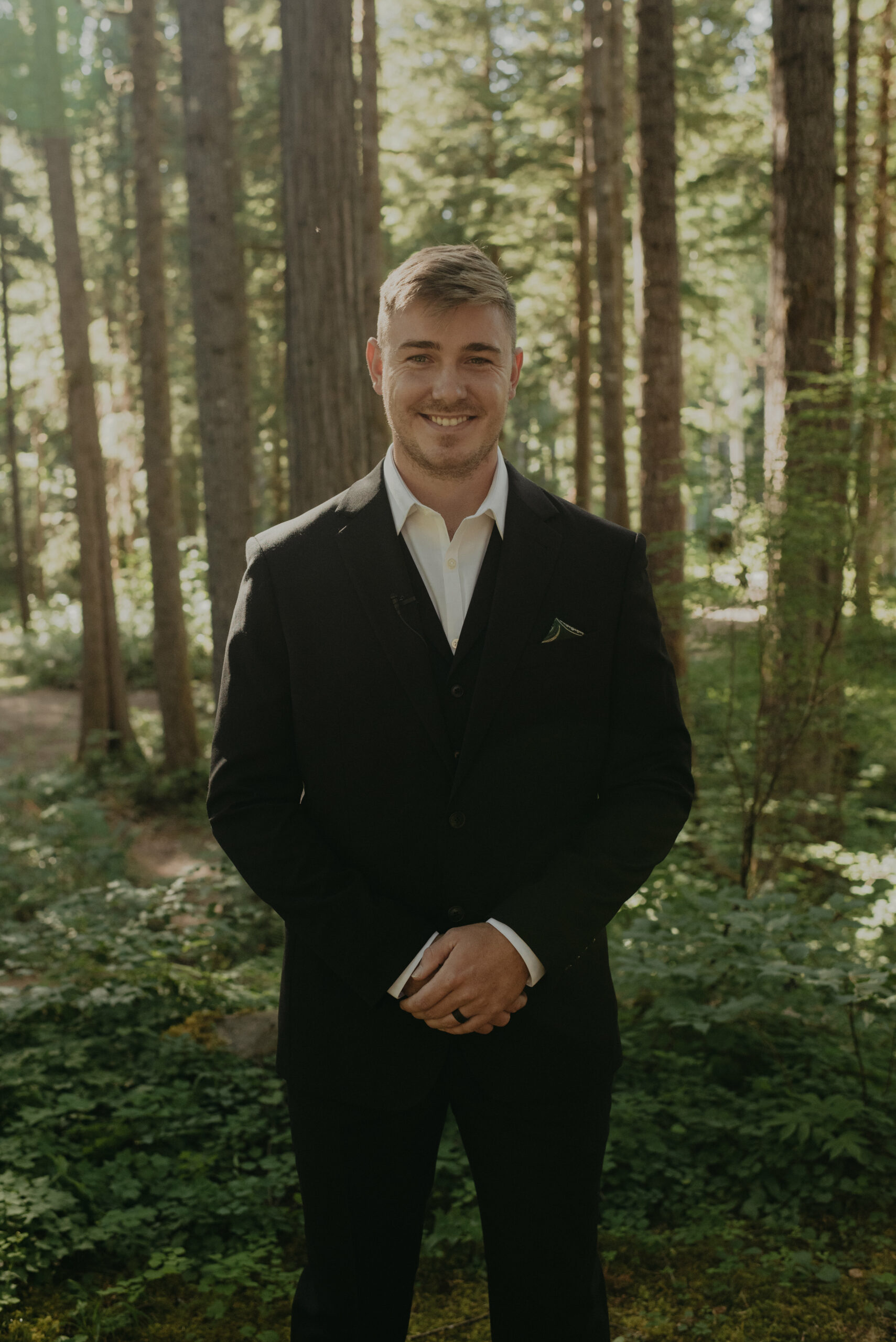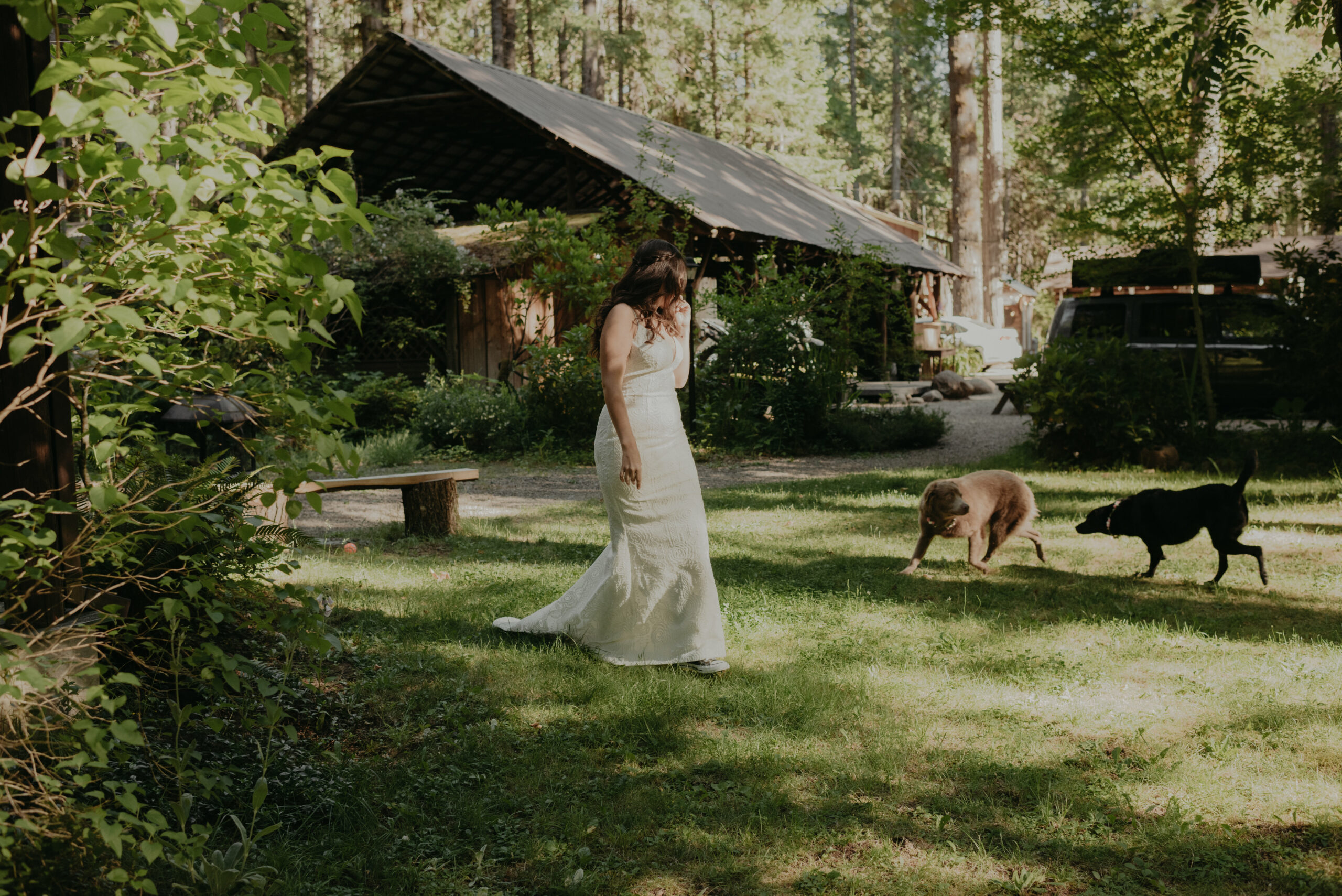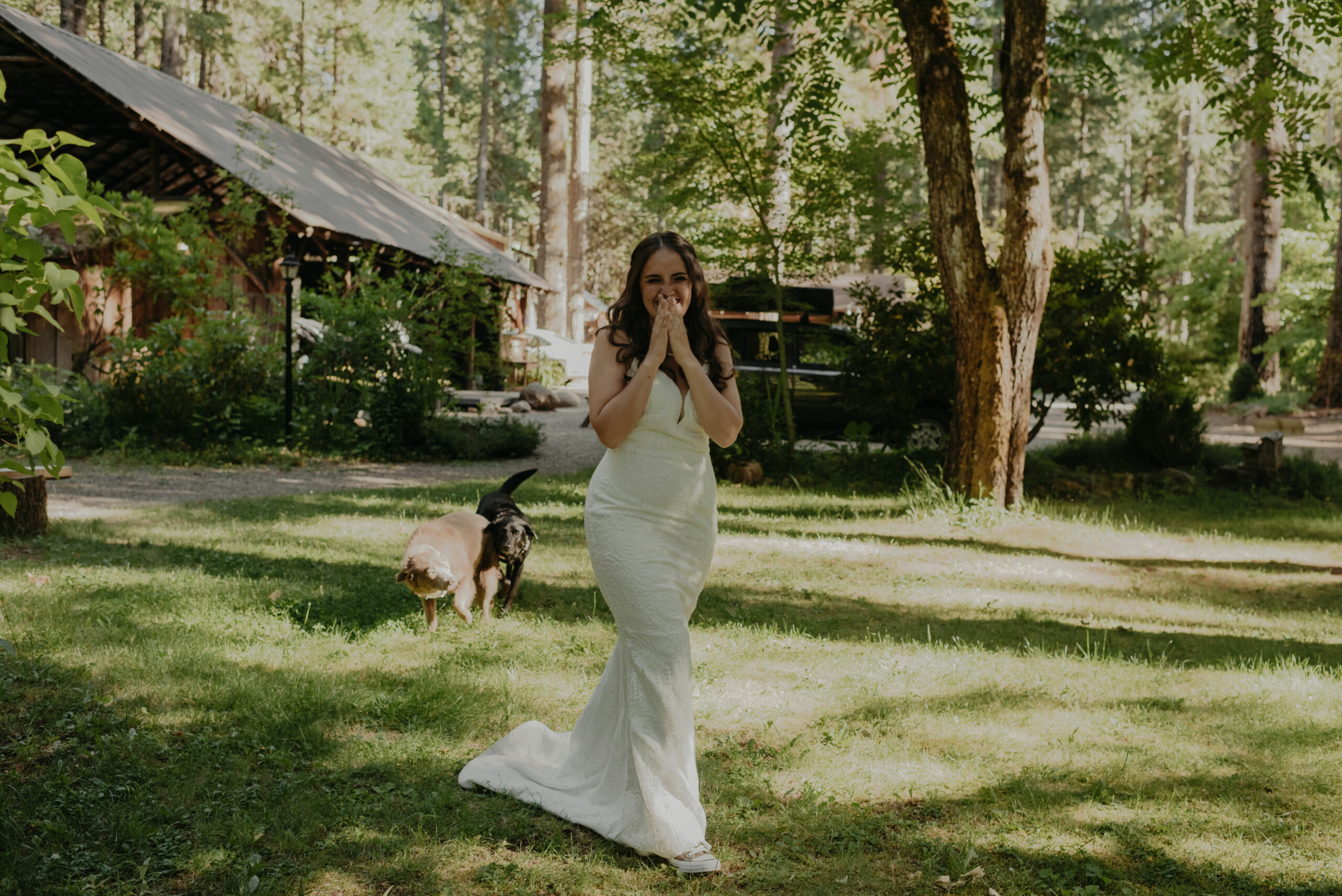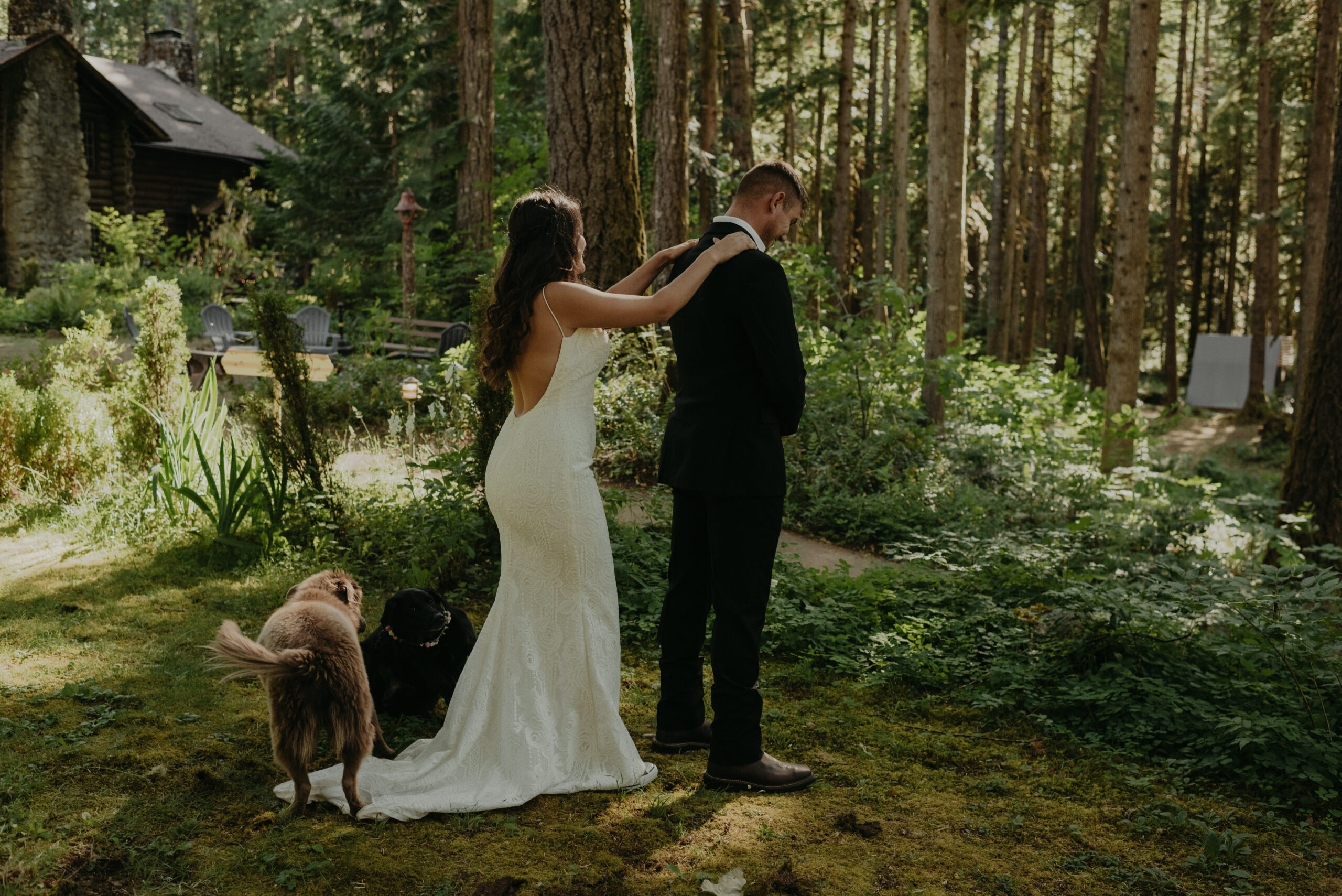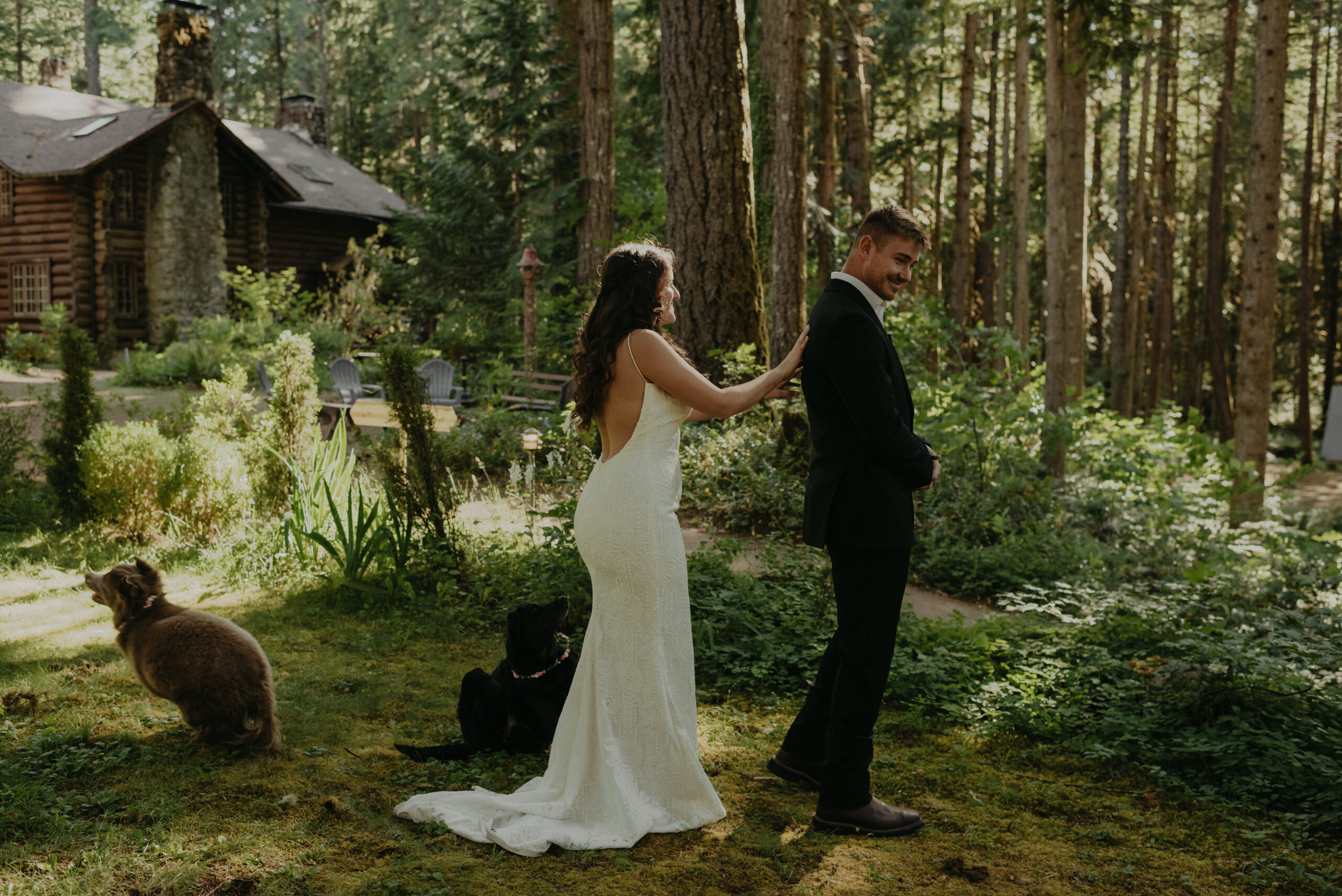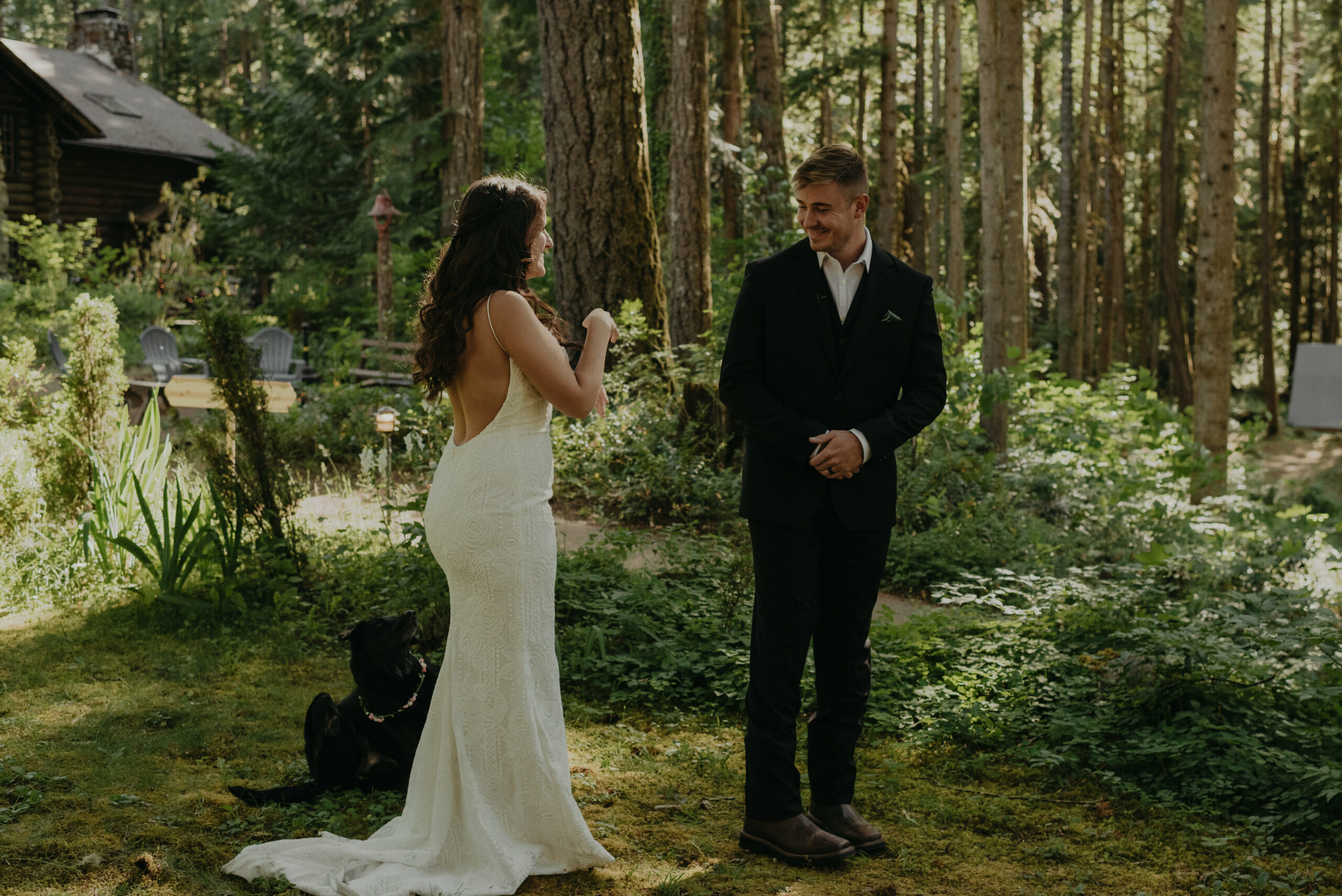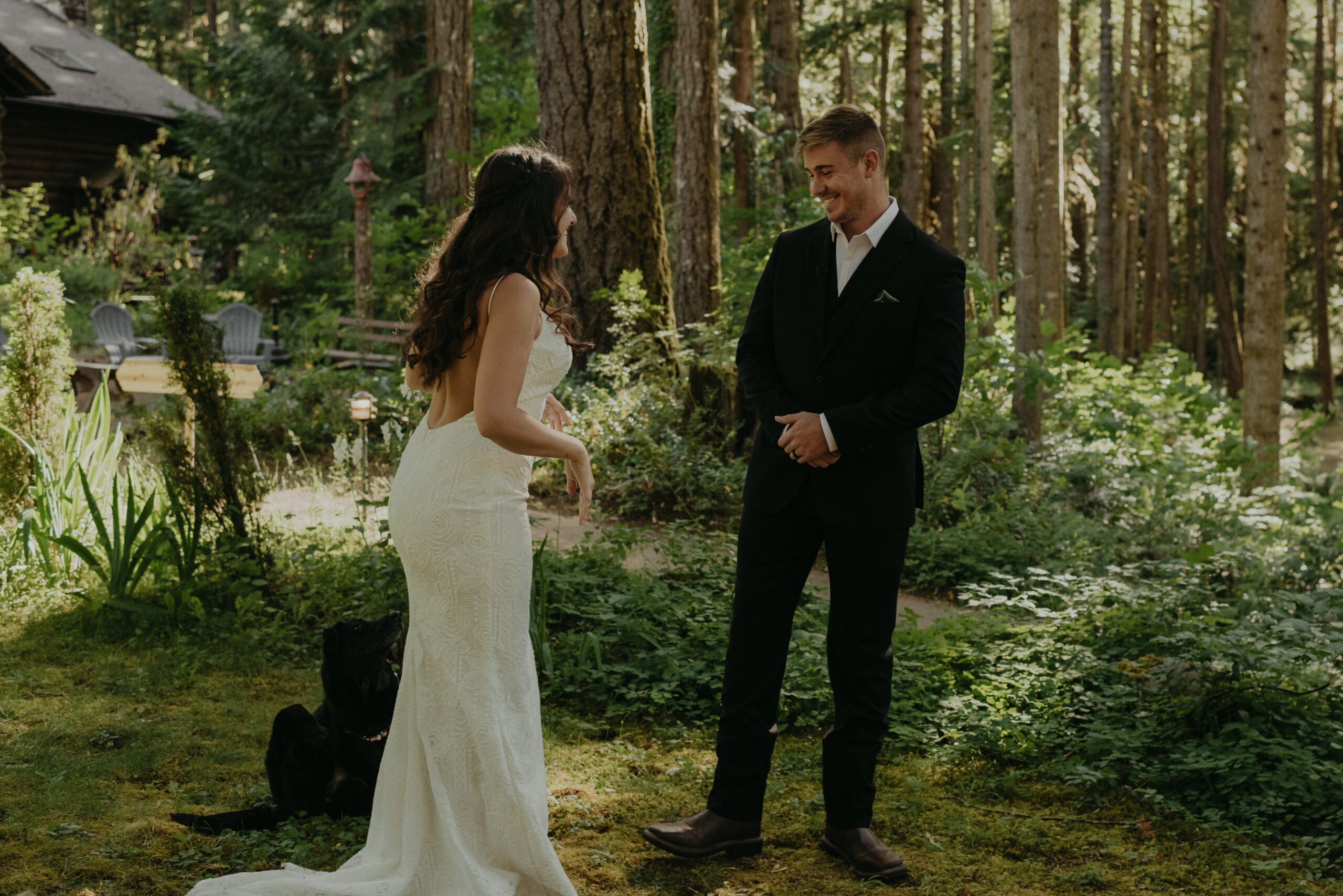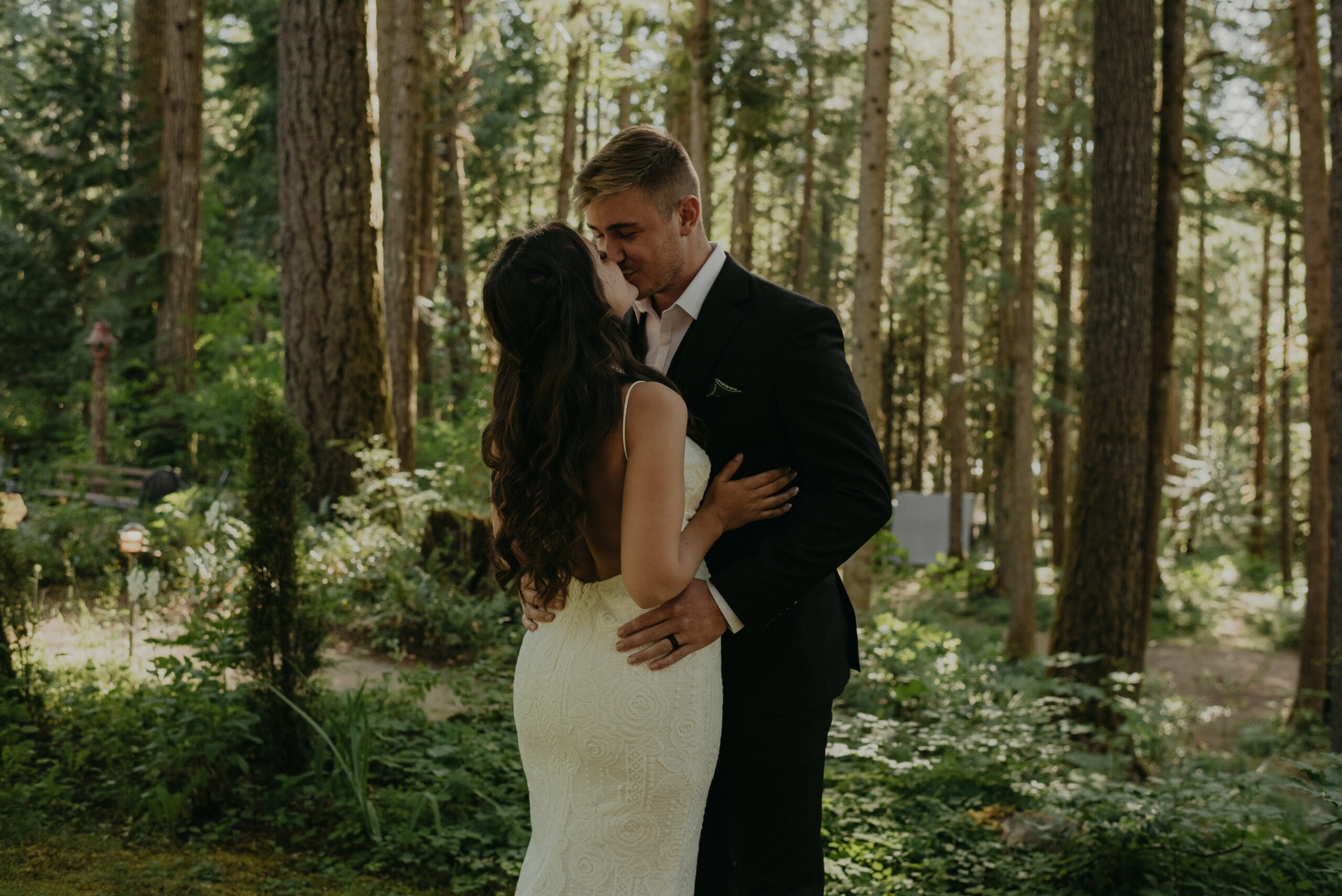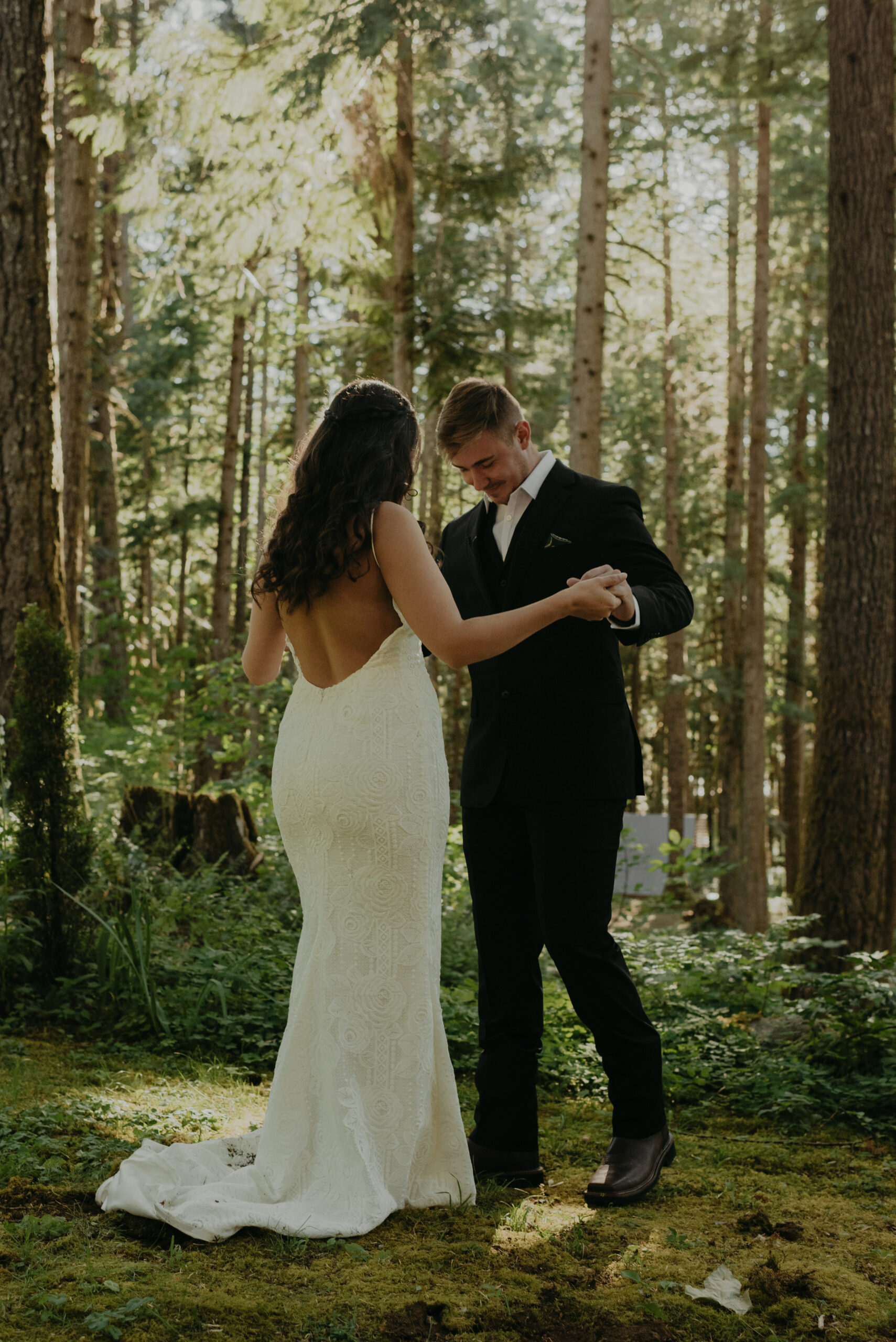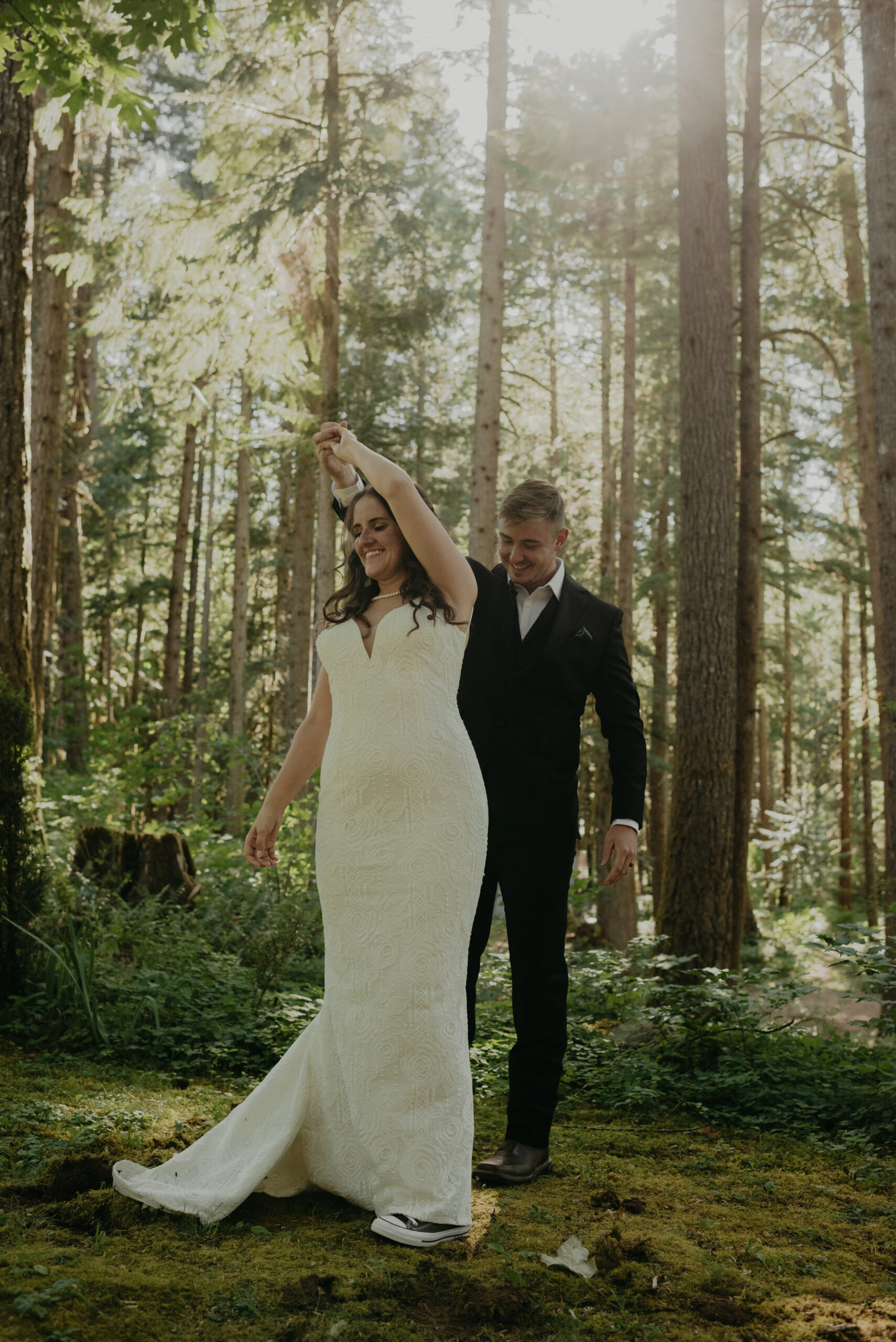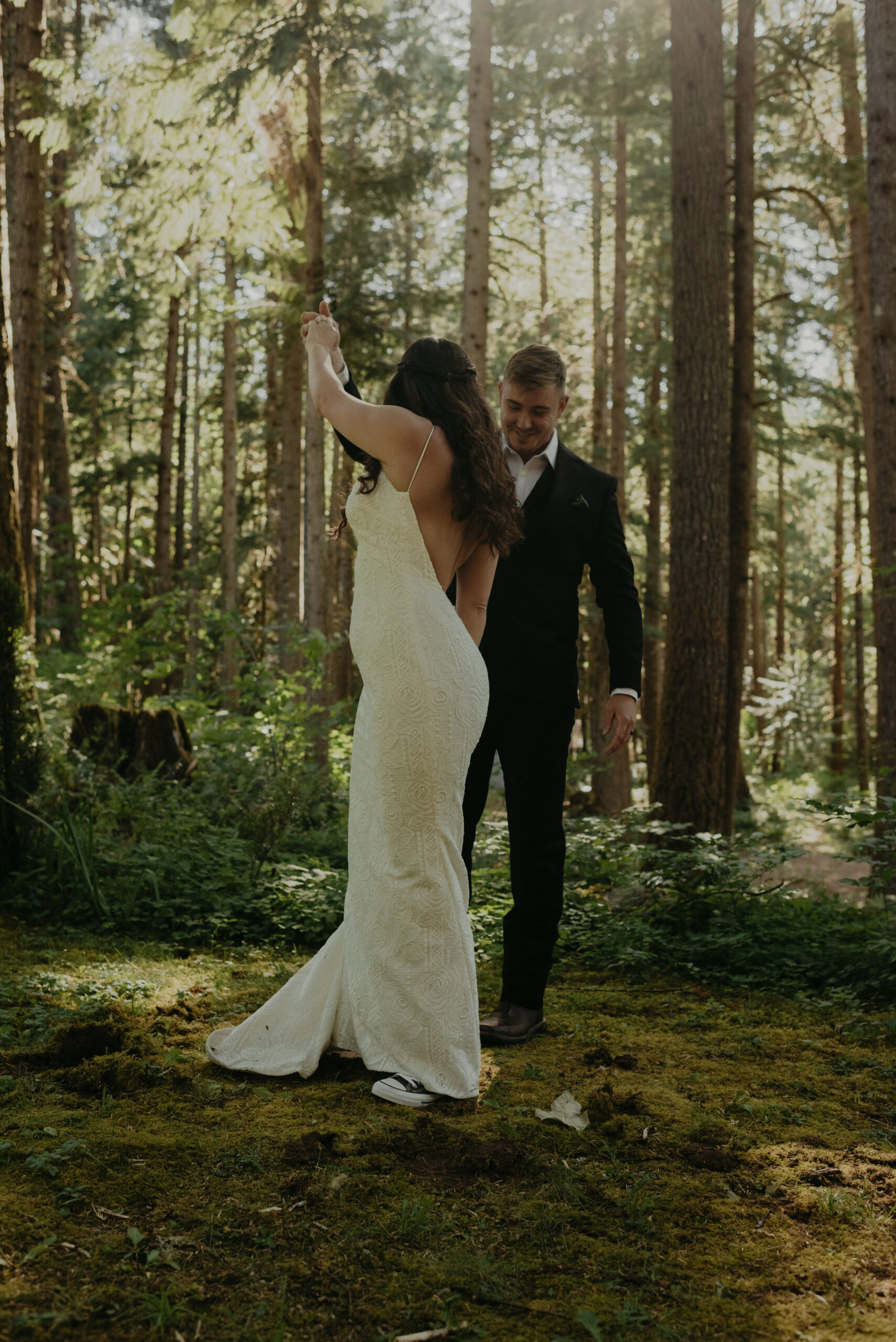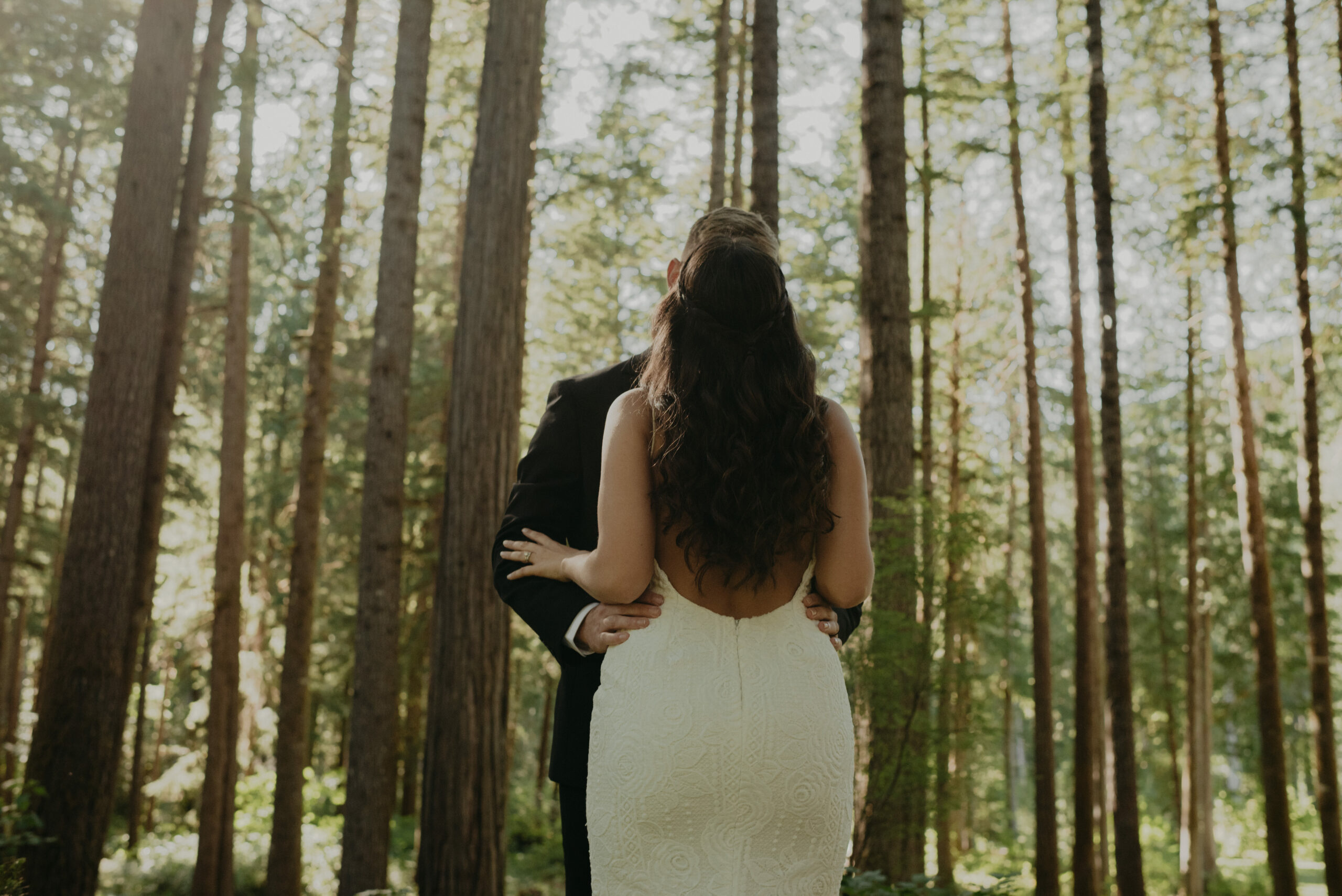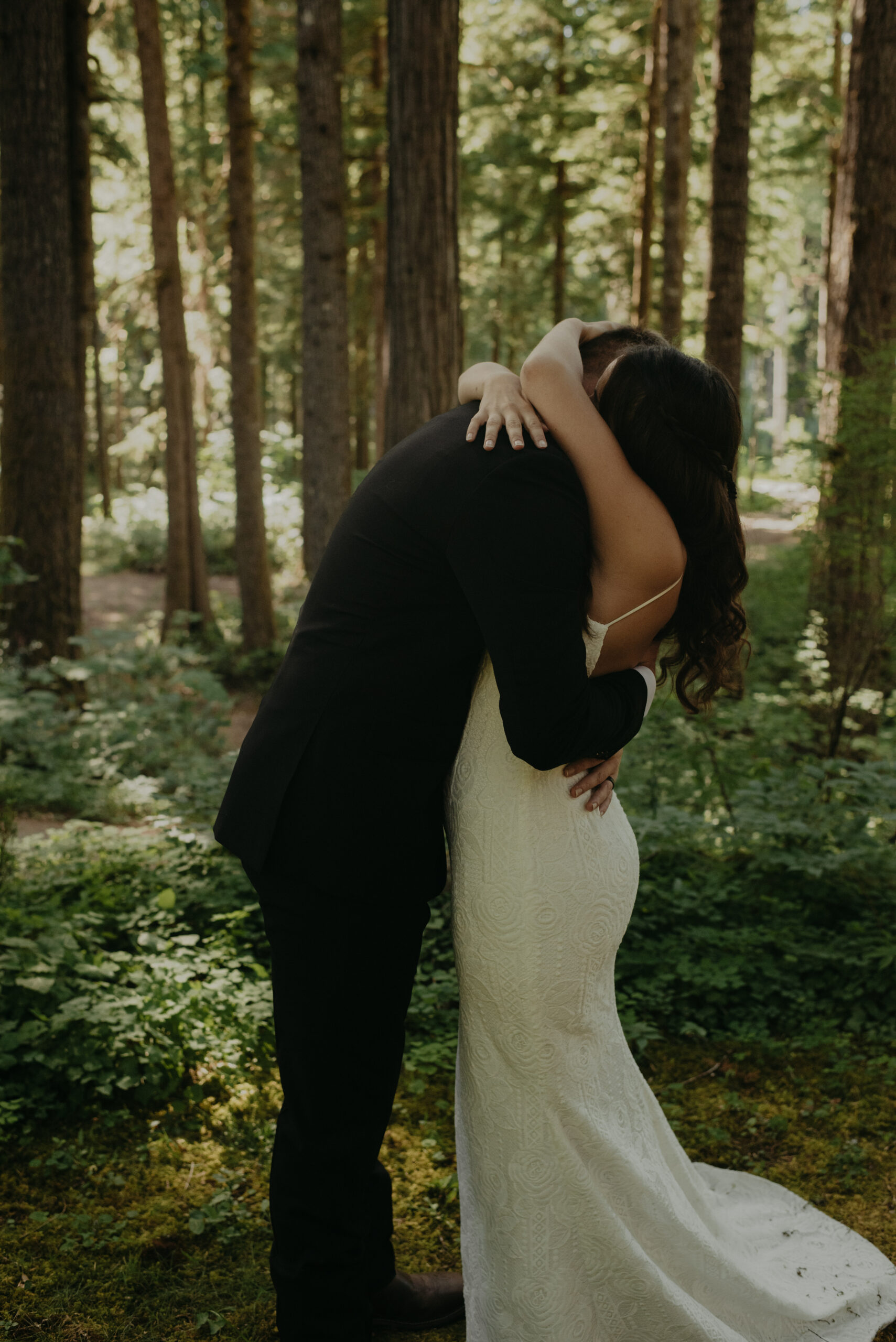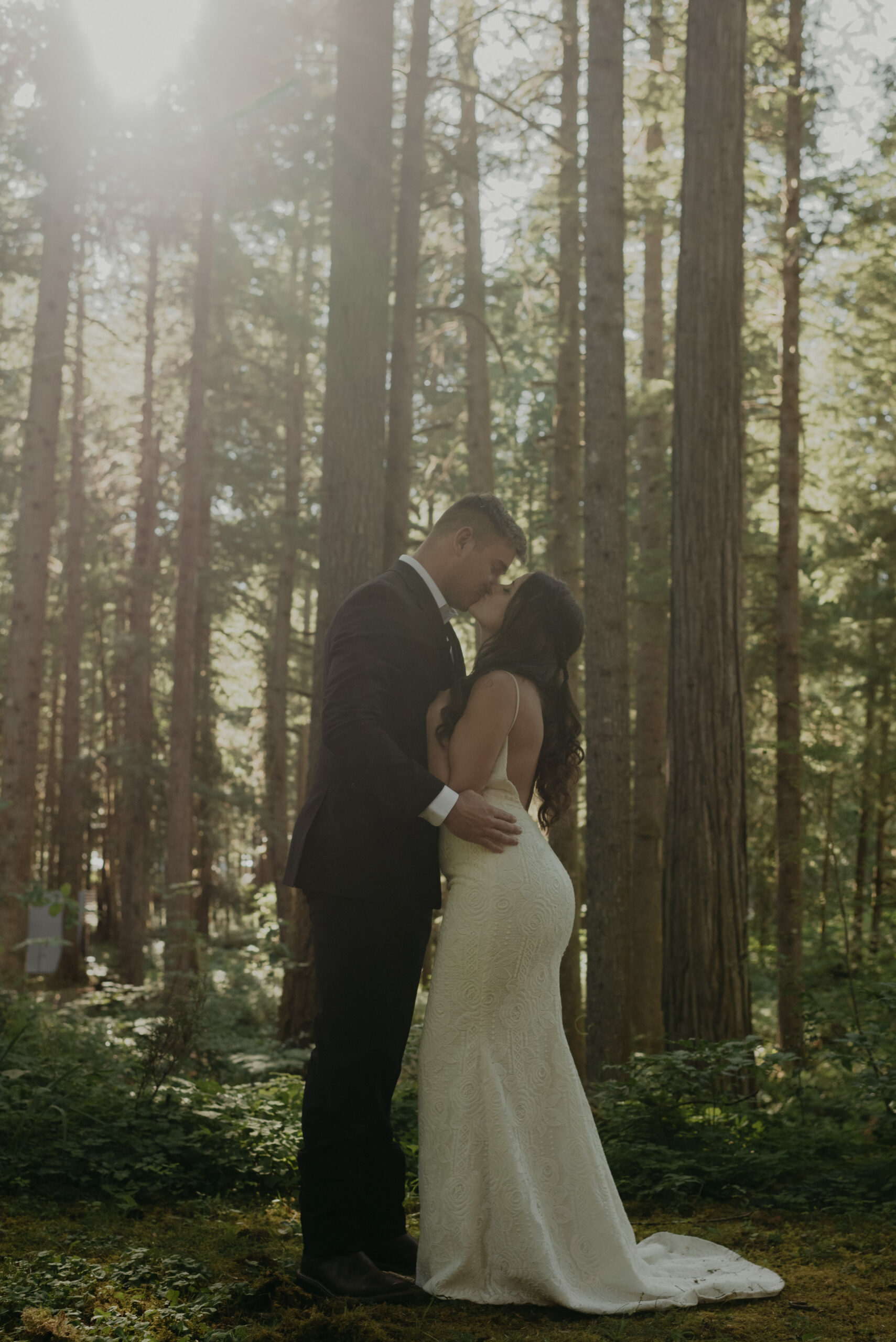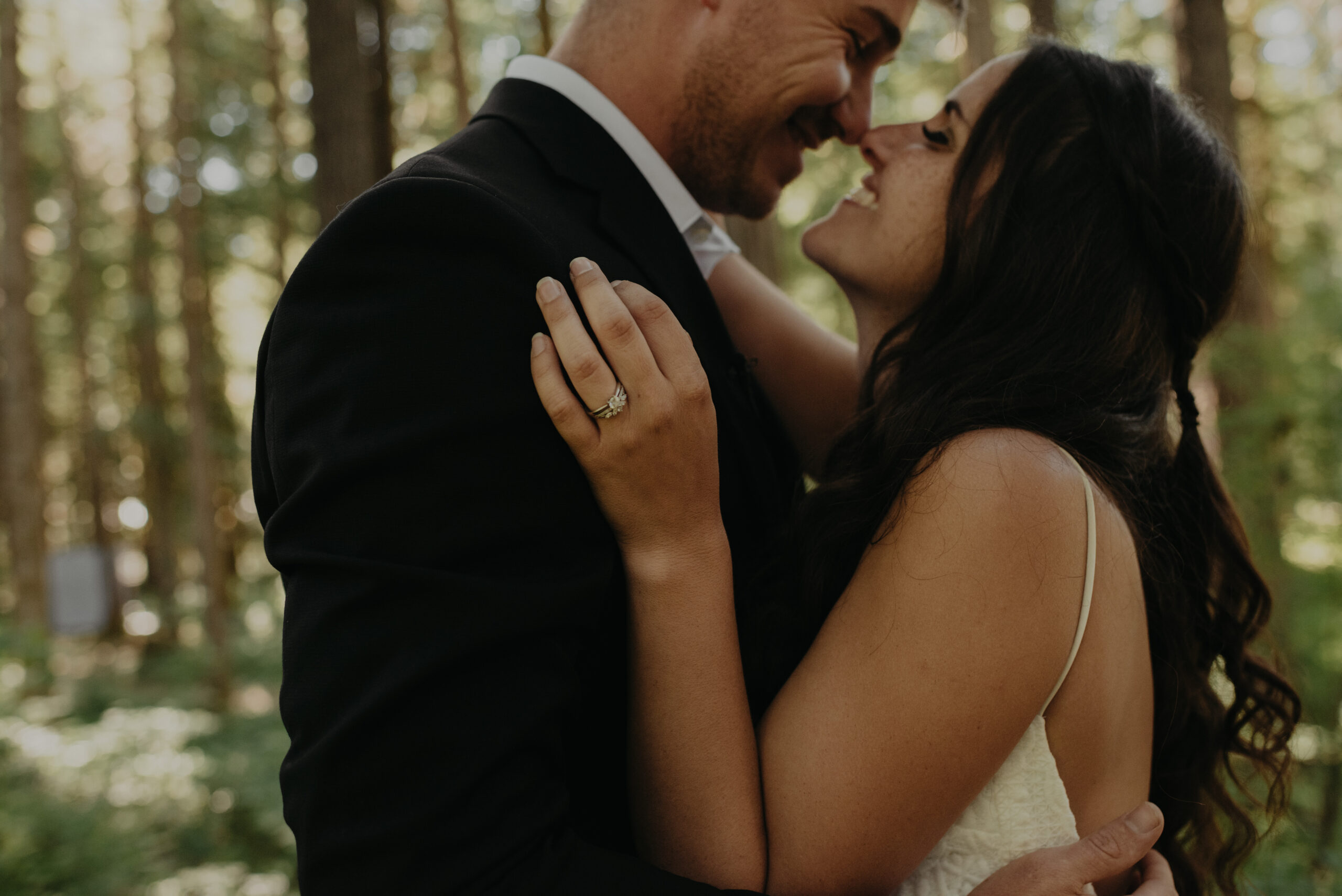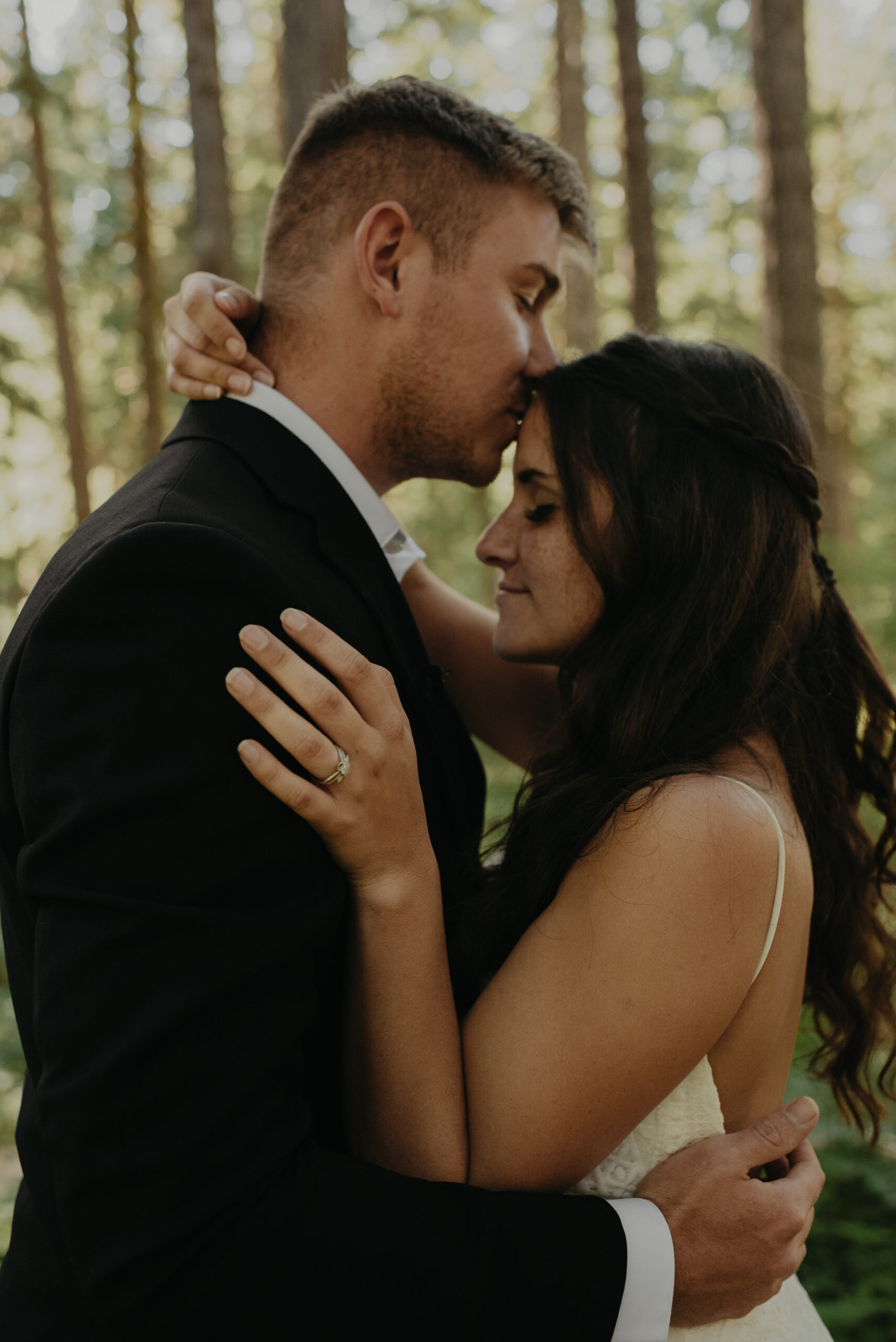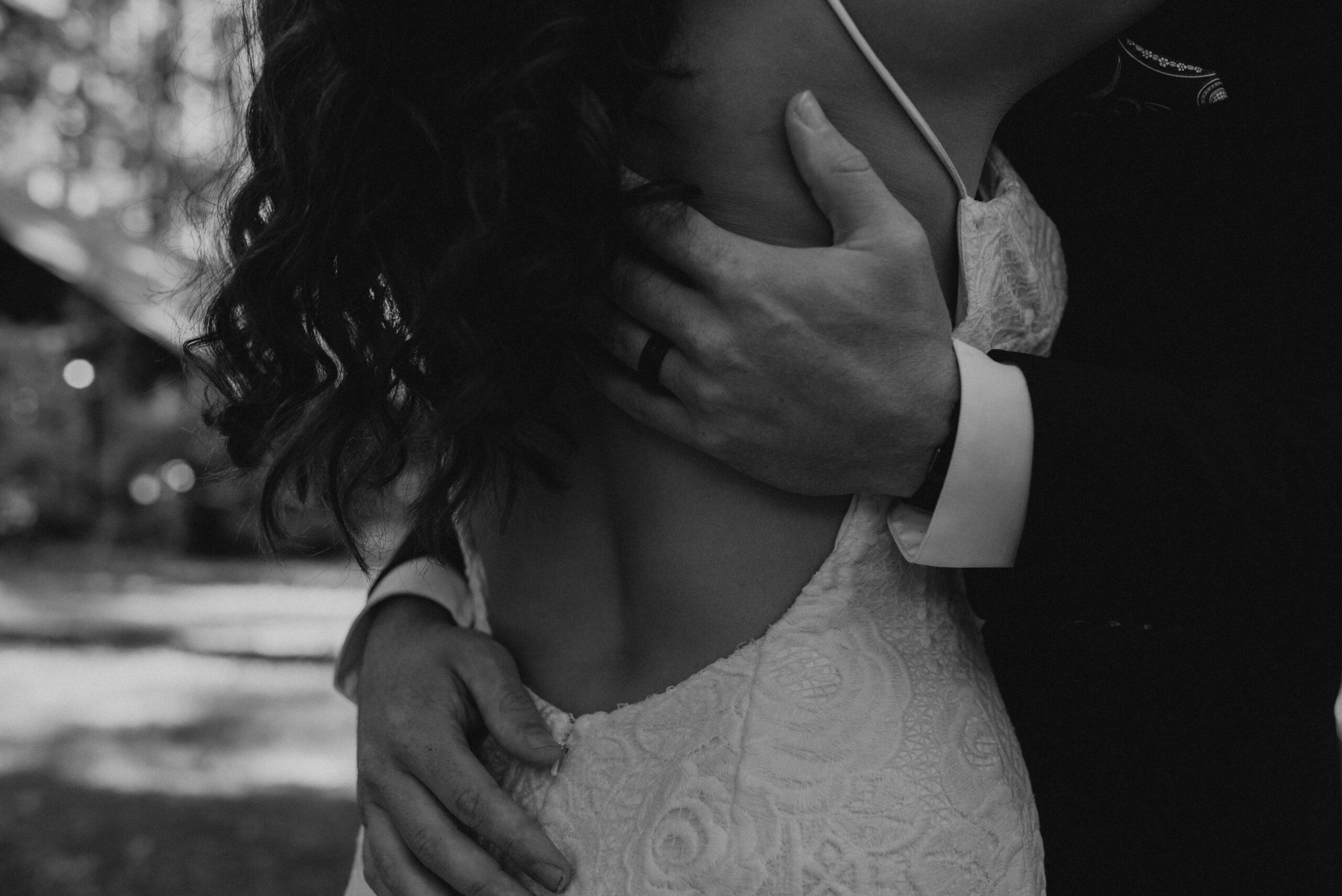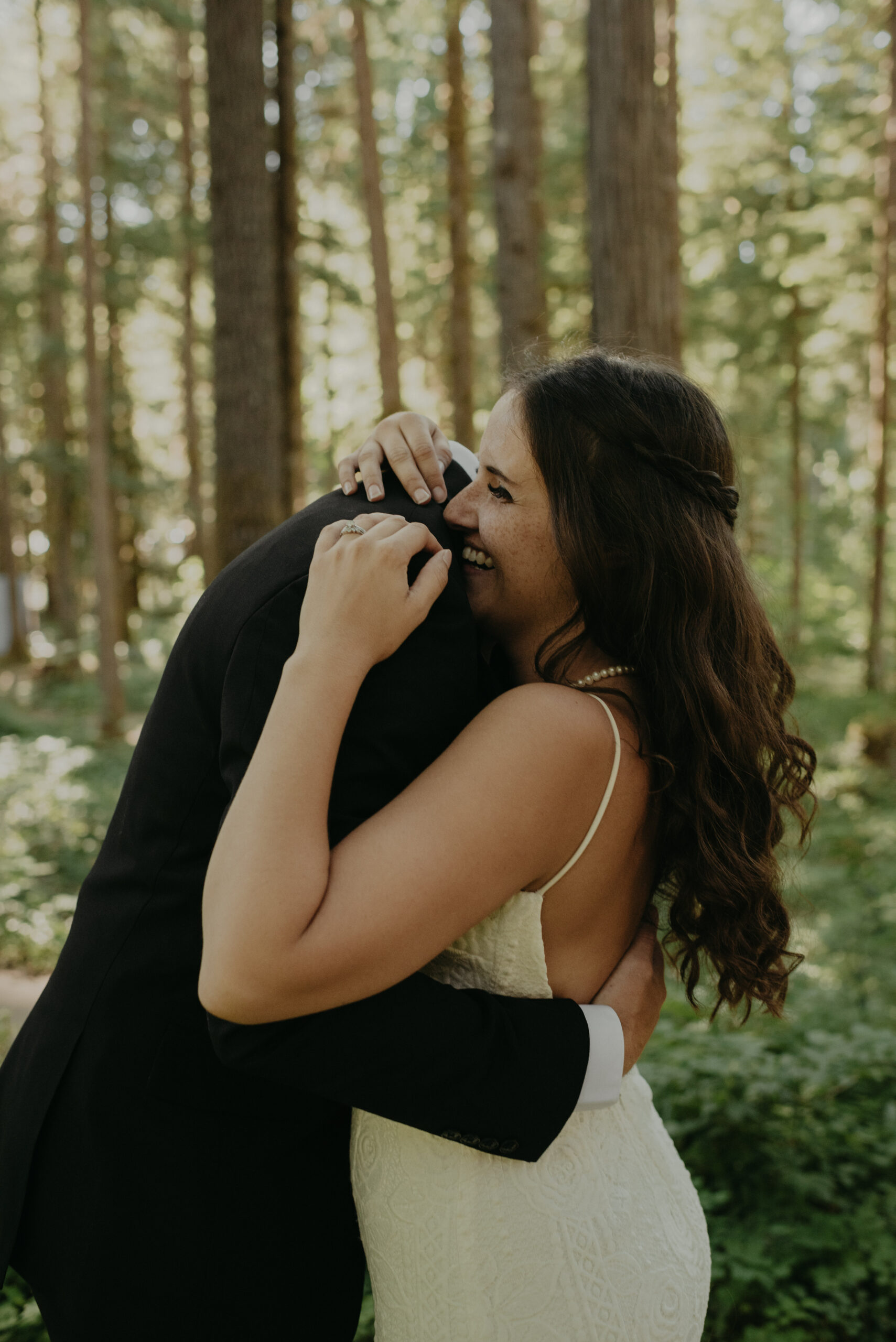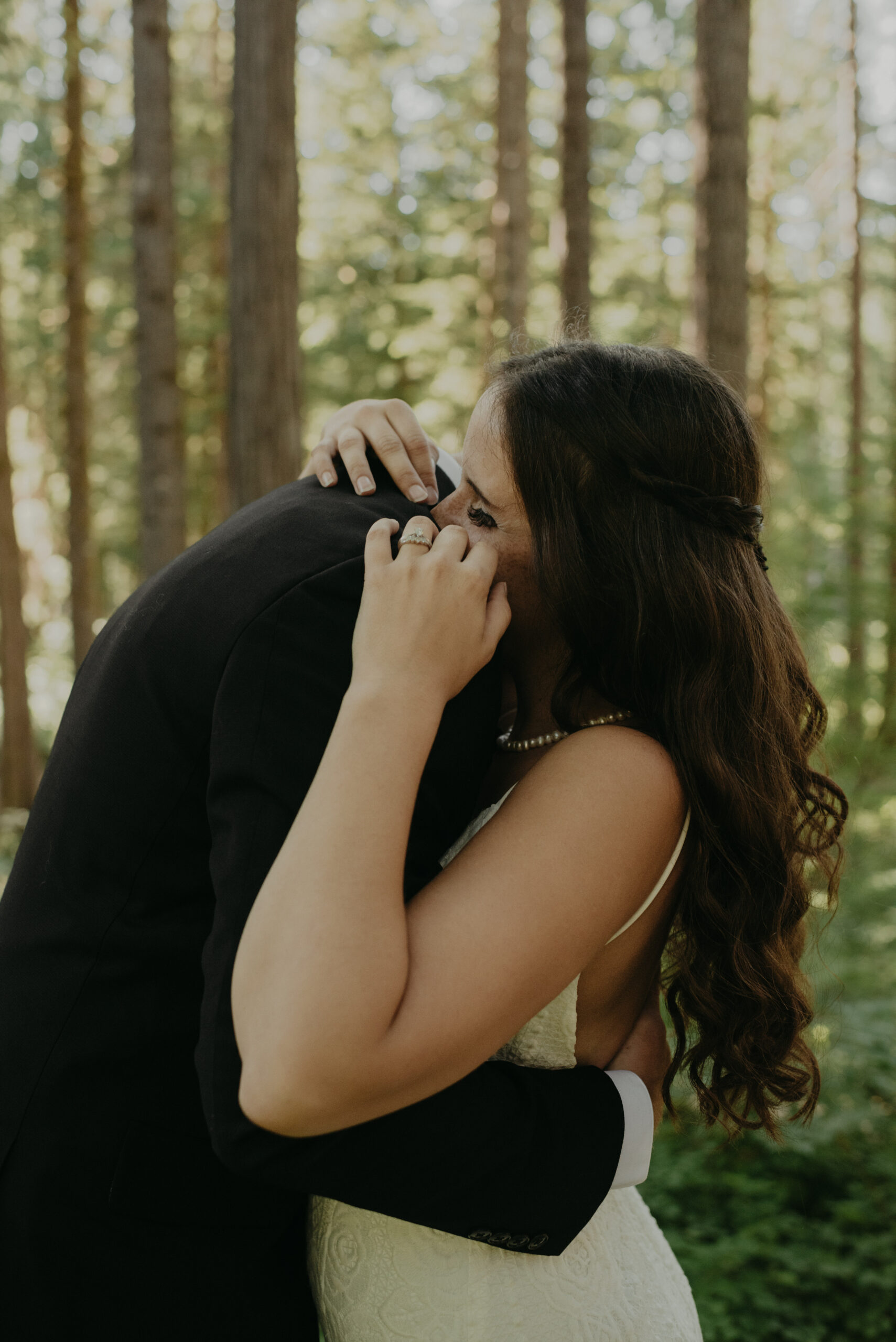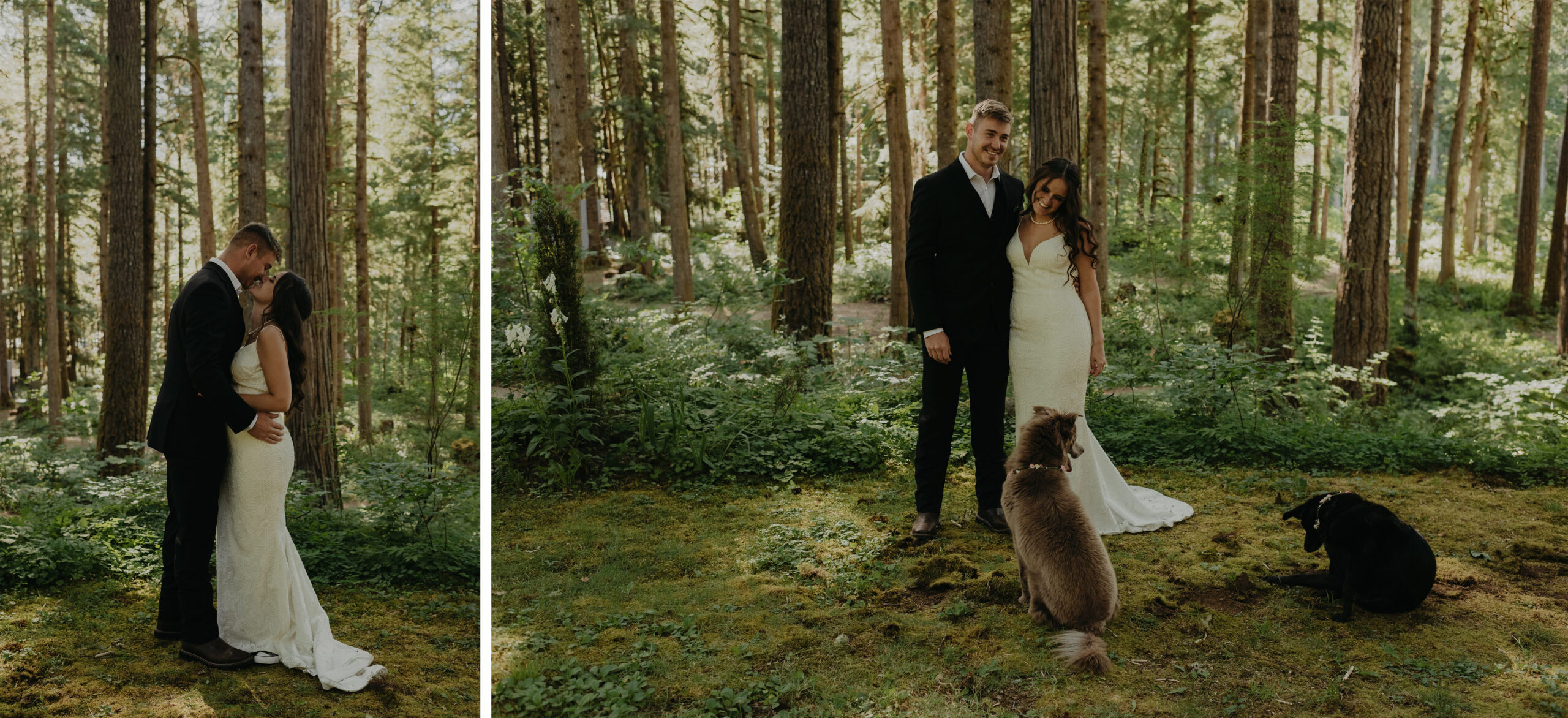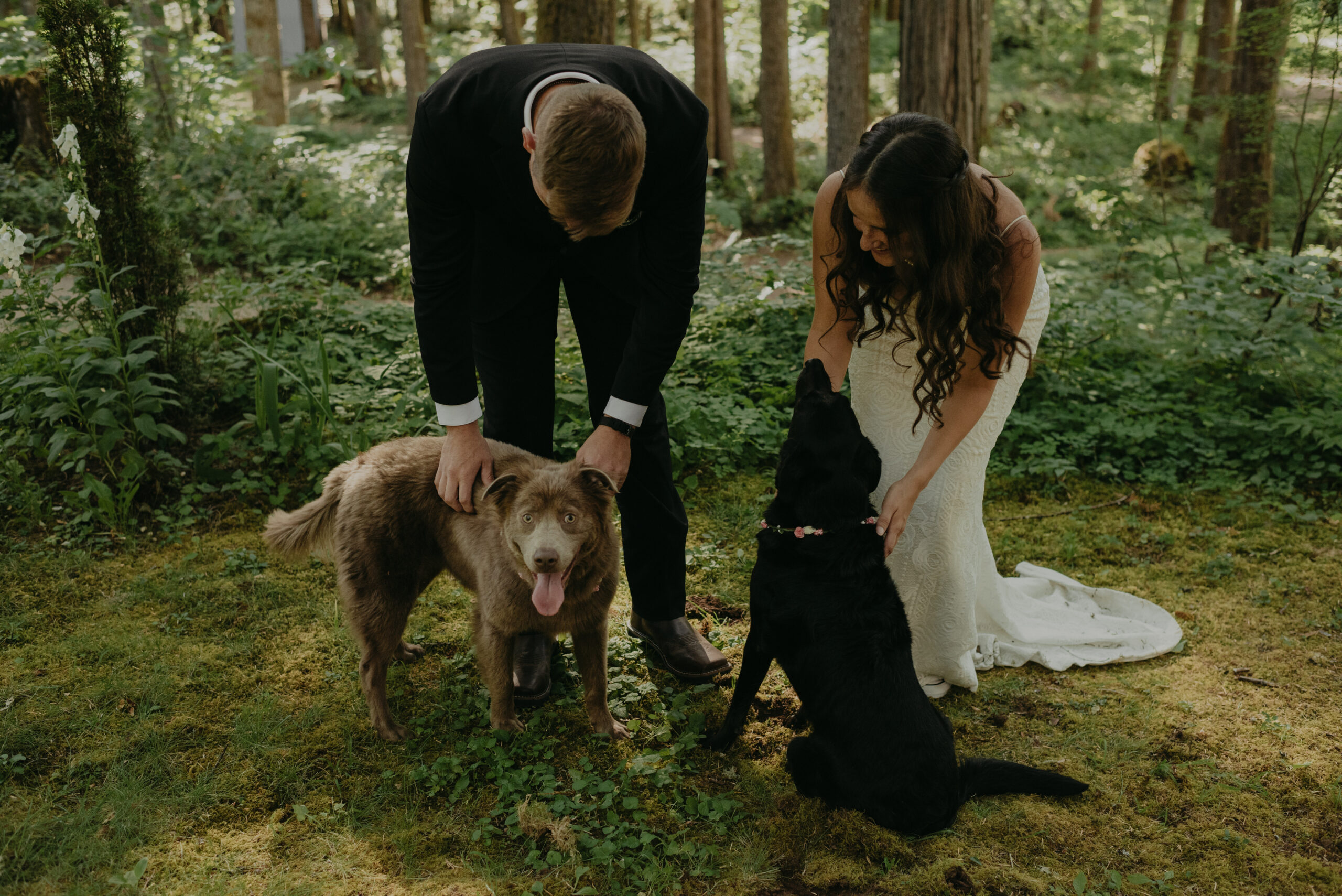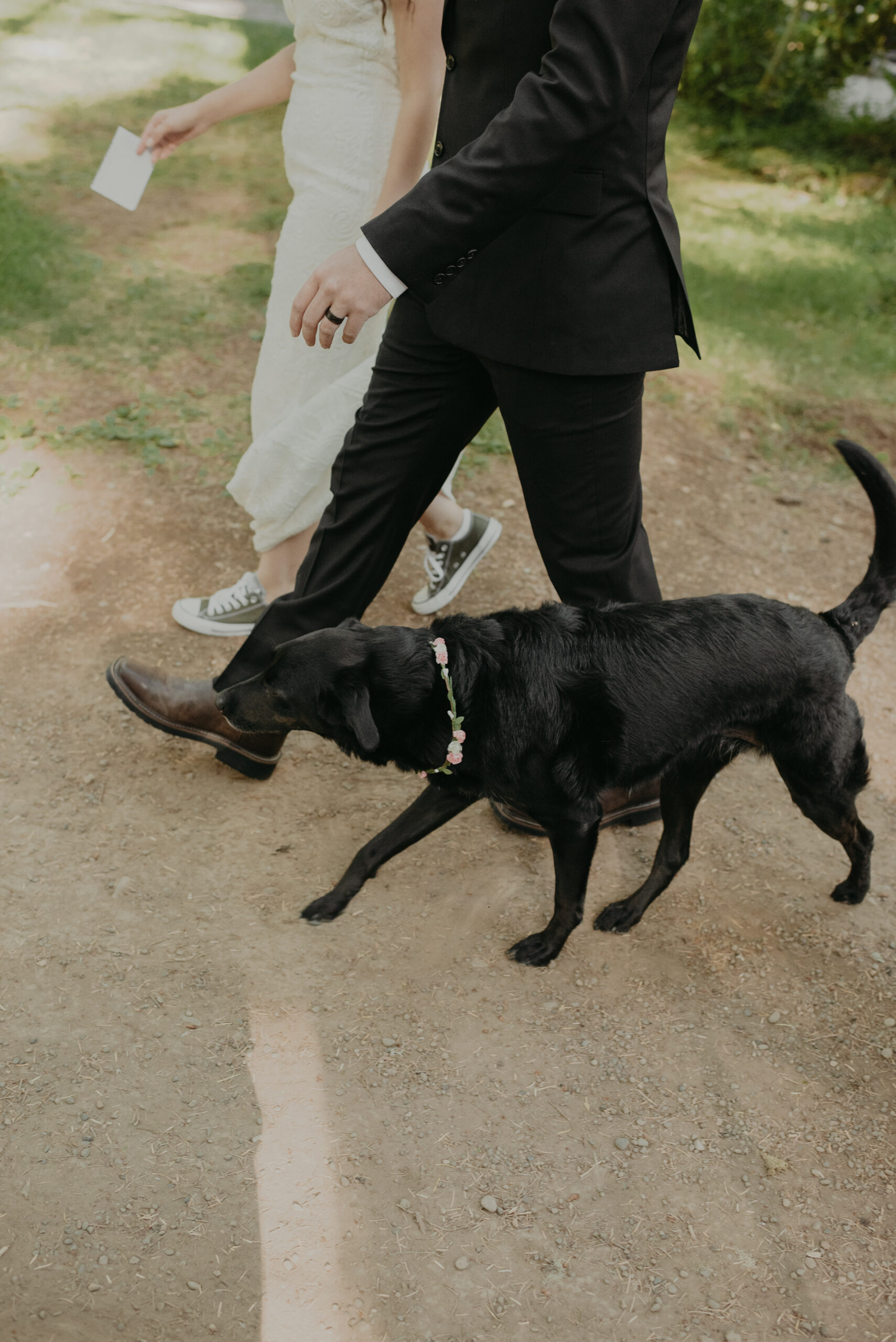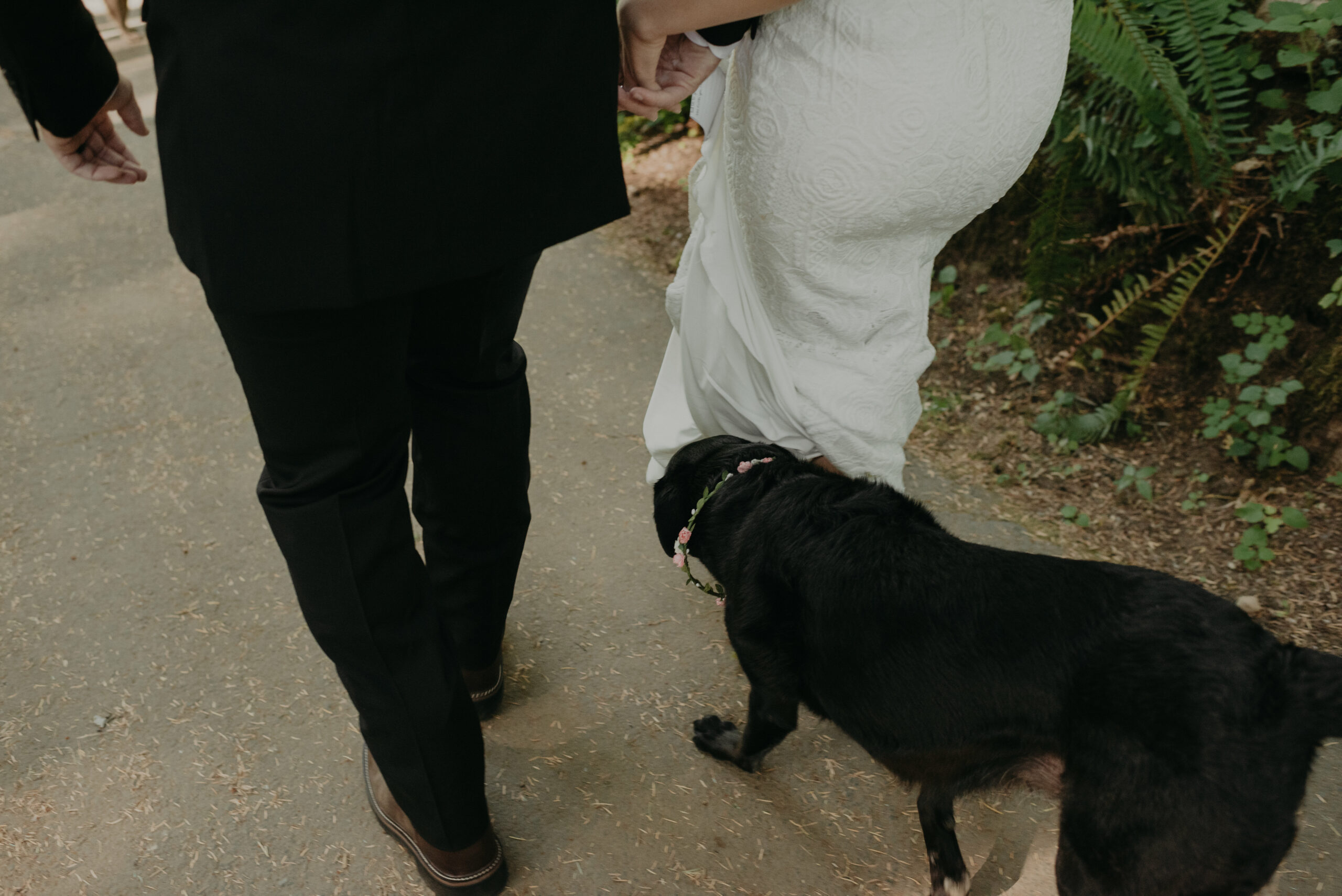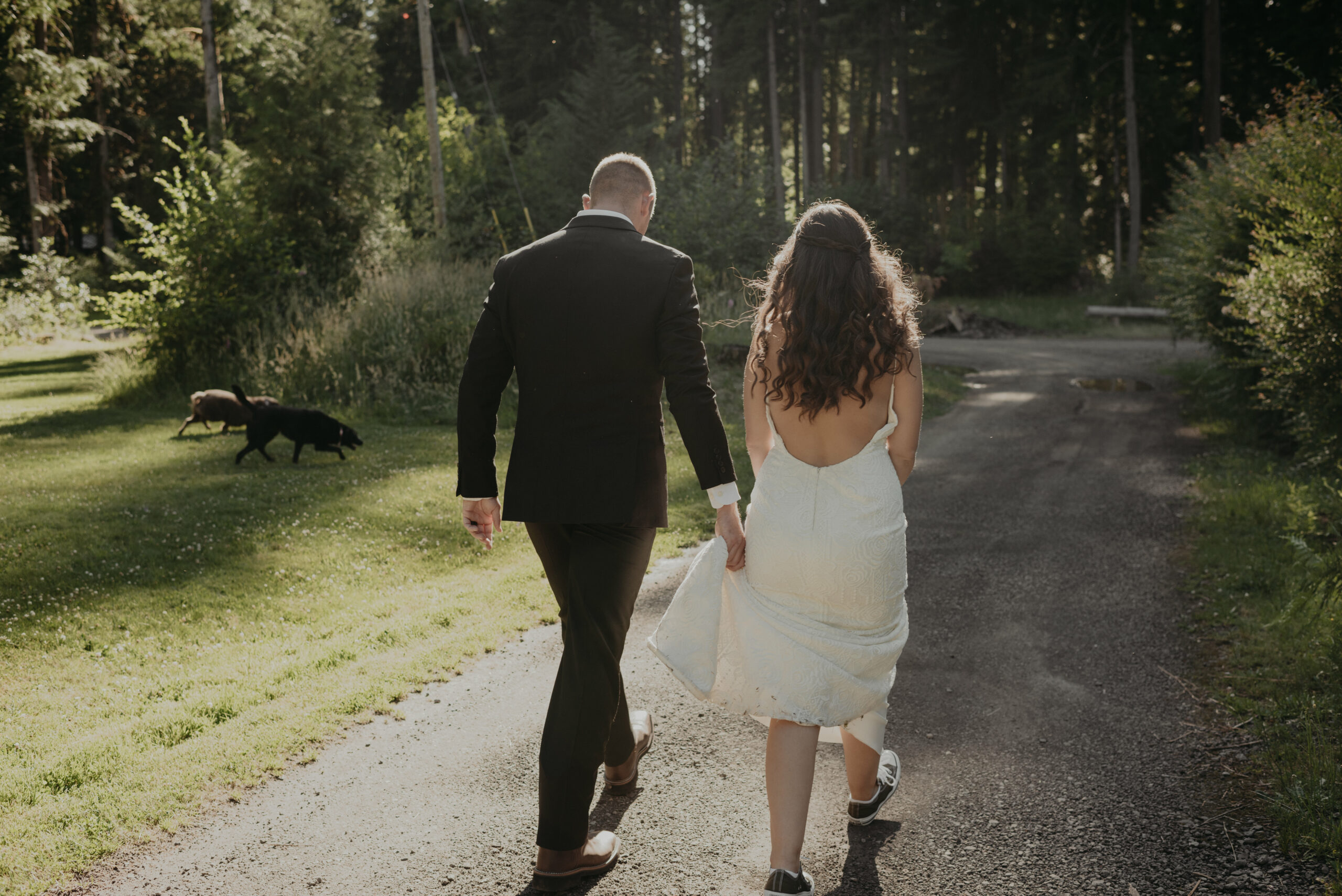 They spoke sweet vows to each other in a beautiful little corner of the lodge area, with wild foxglove blooming. The dogs brushed up against their legs as the couple laughed and shed a few tears together.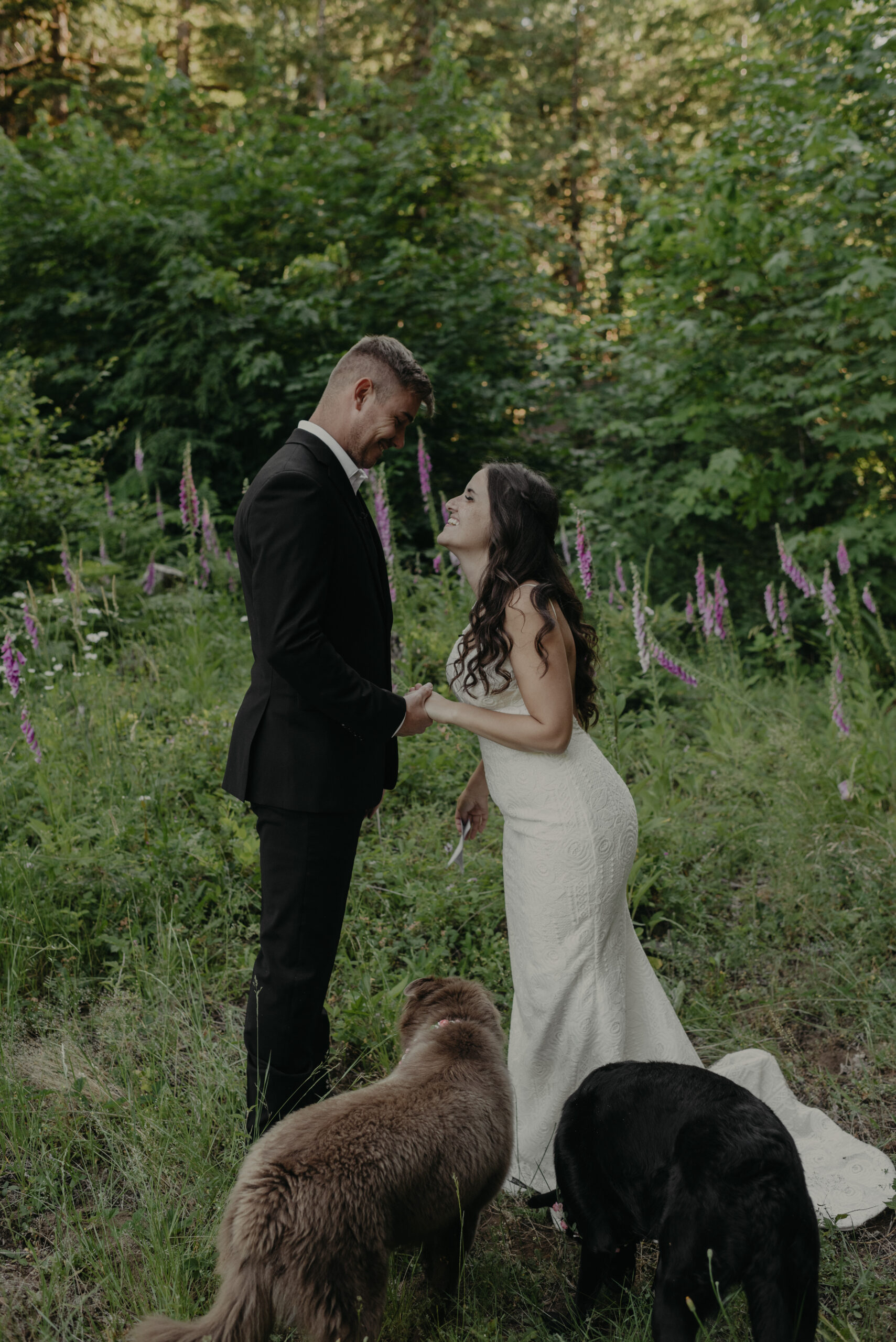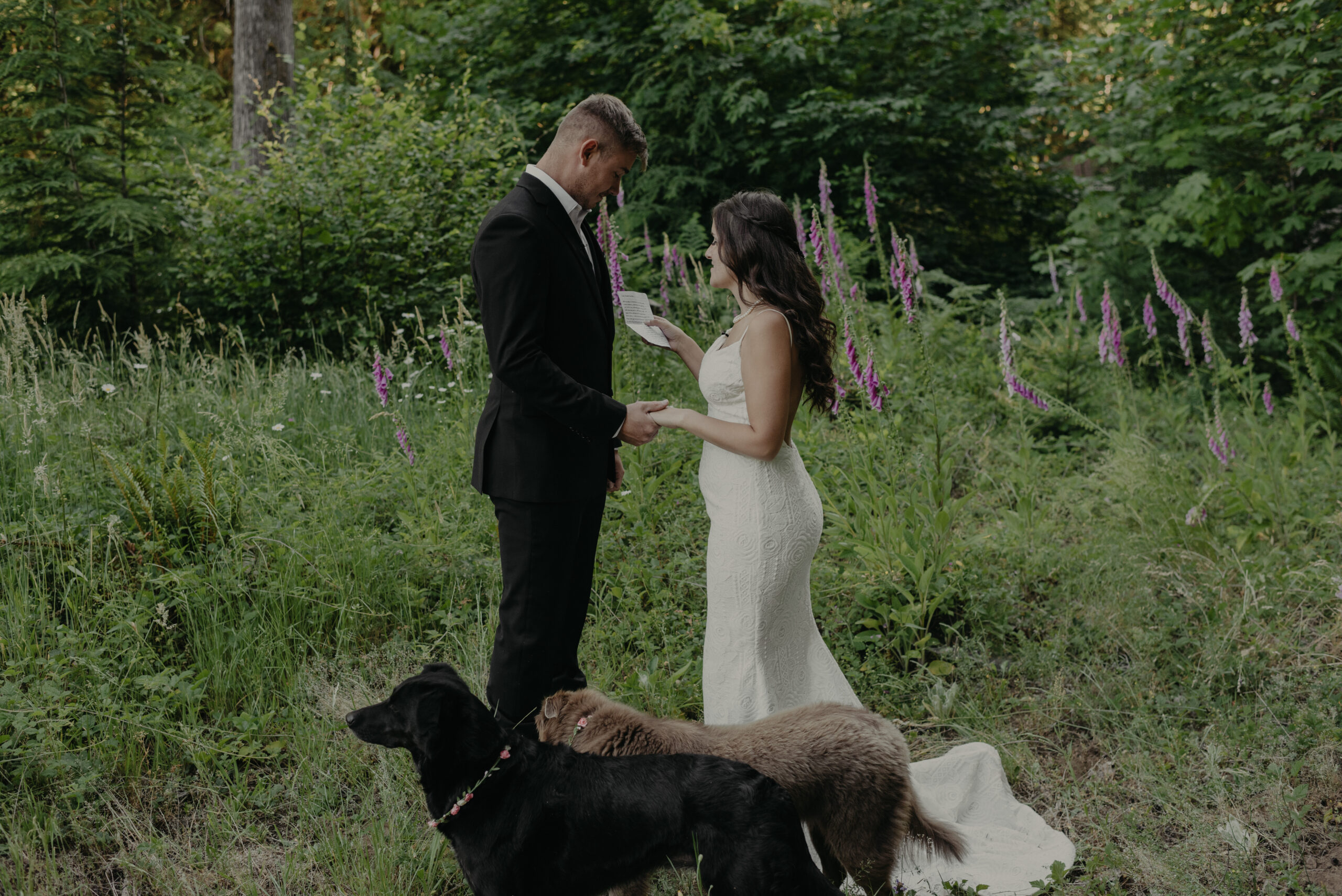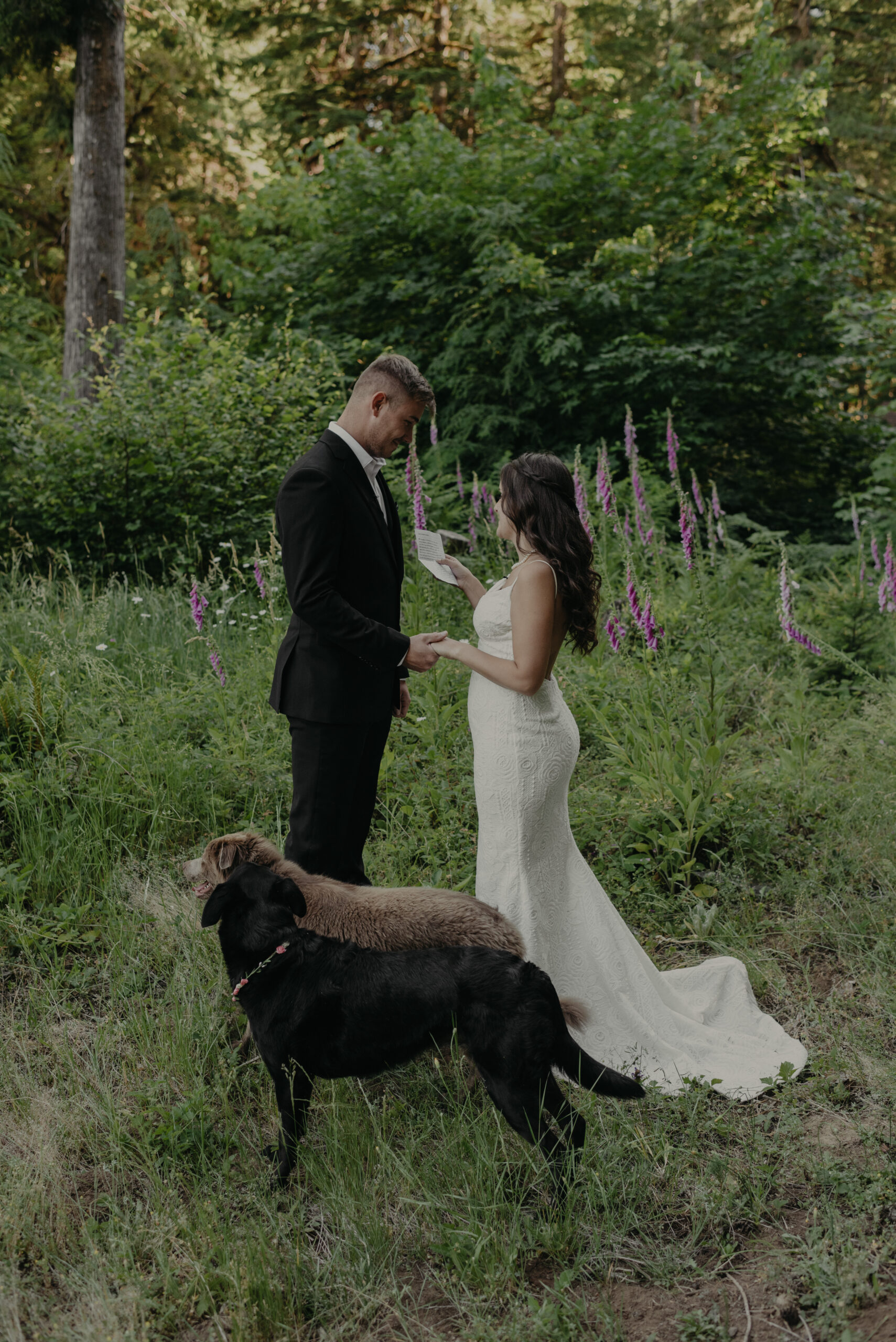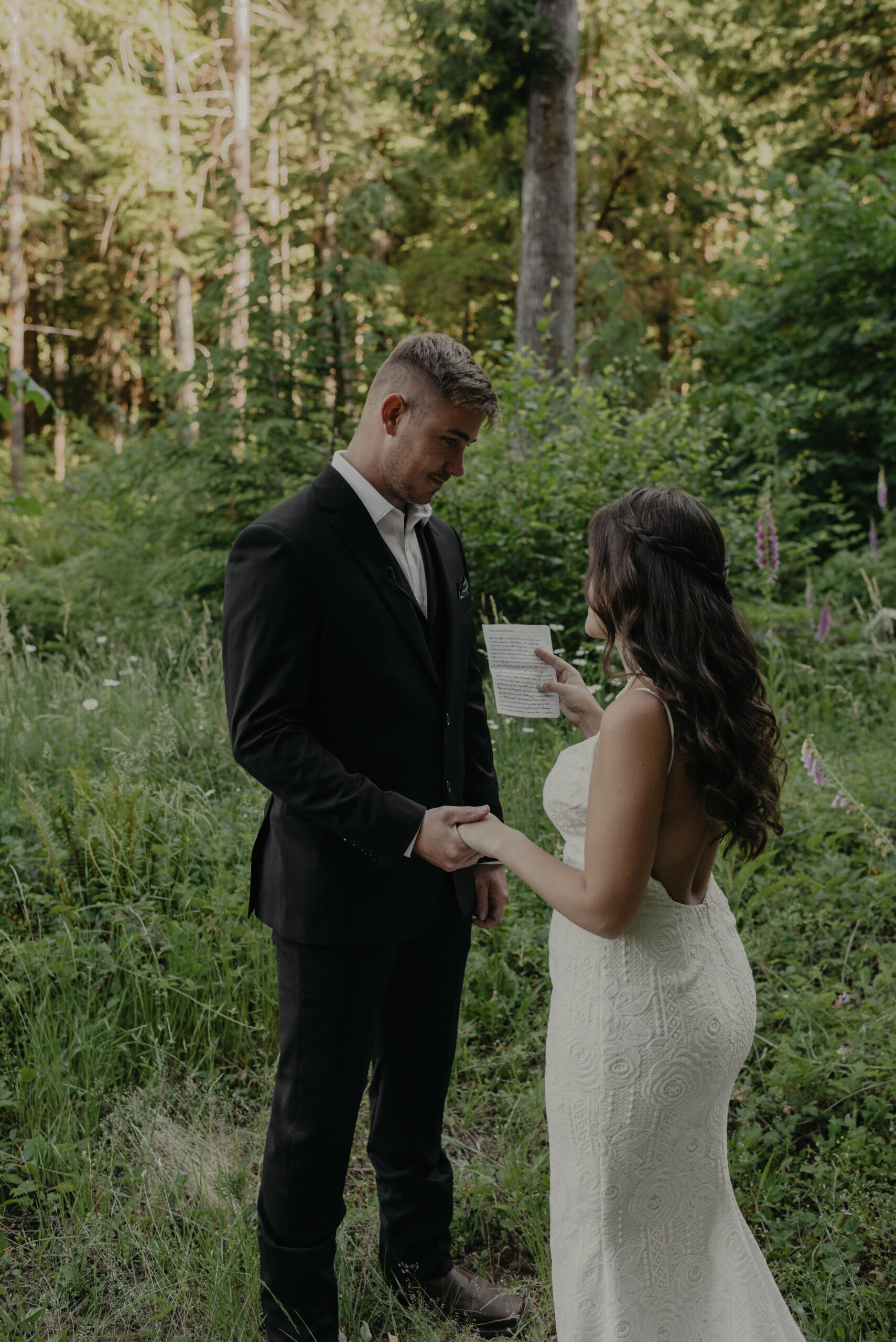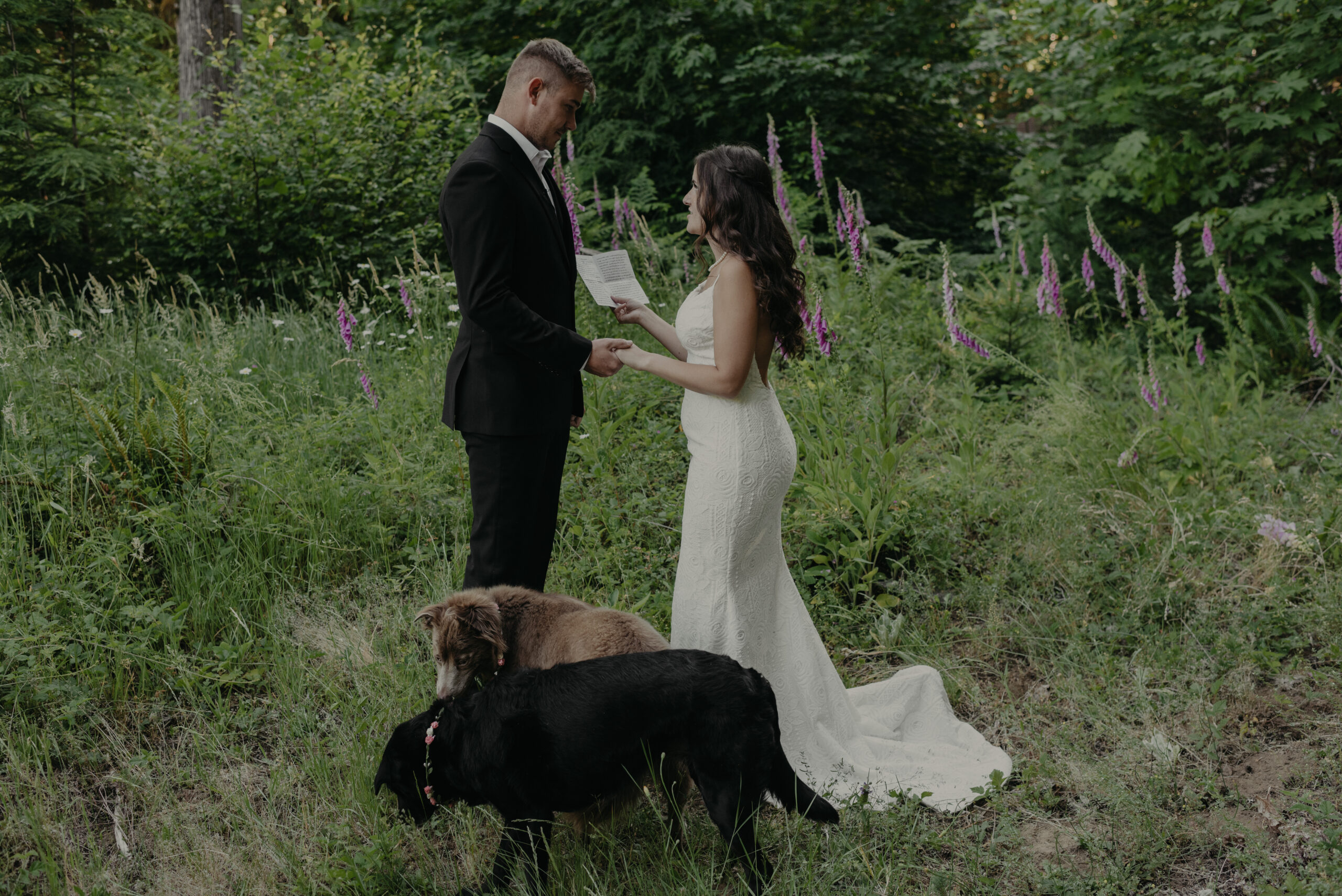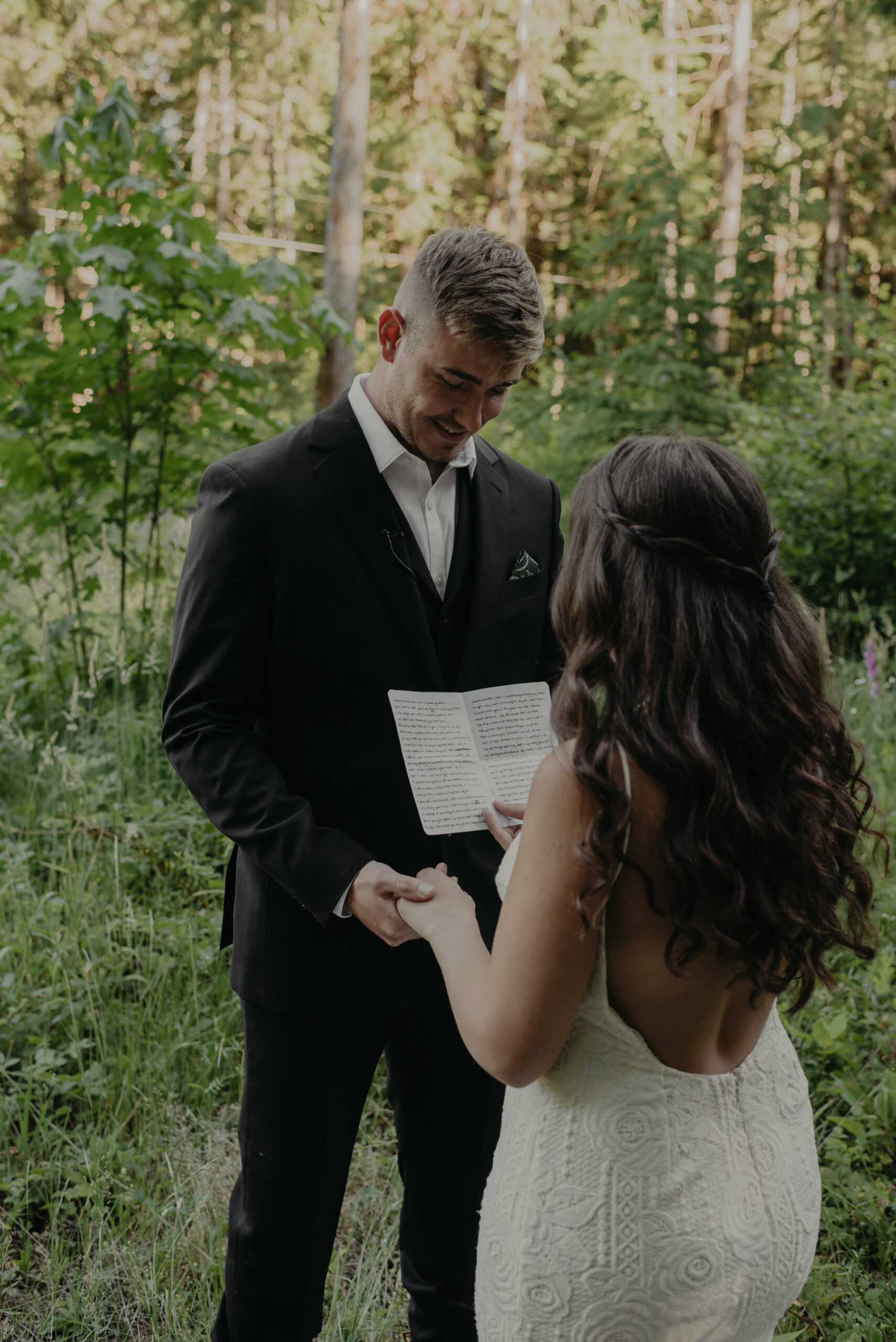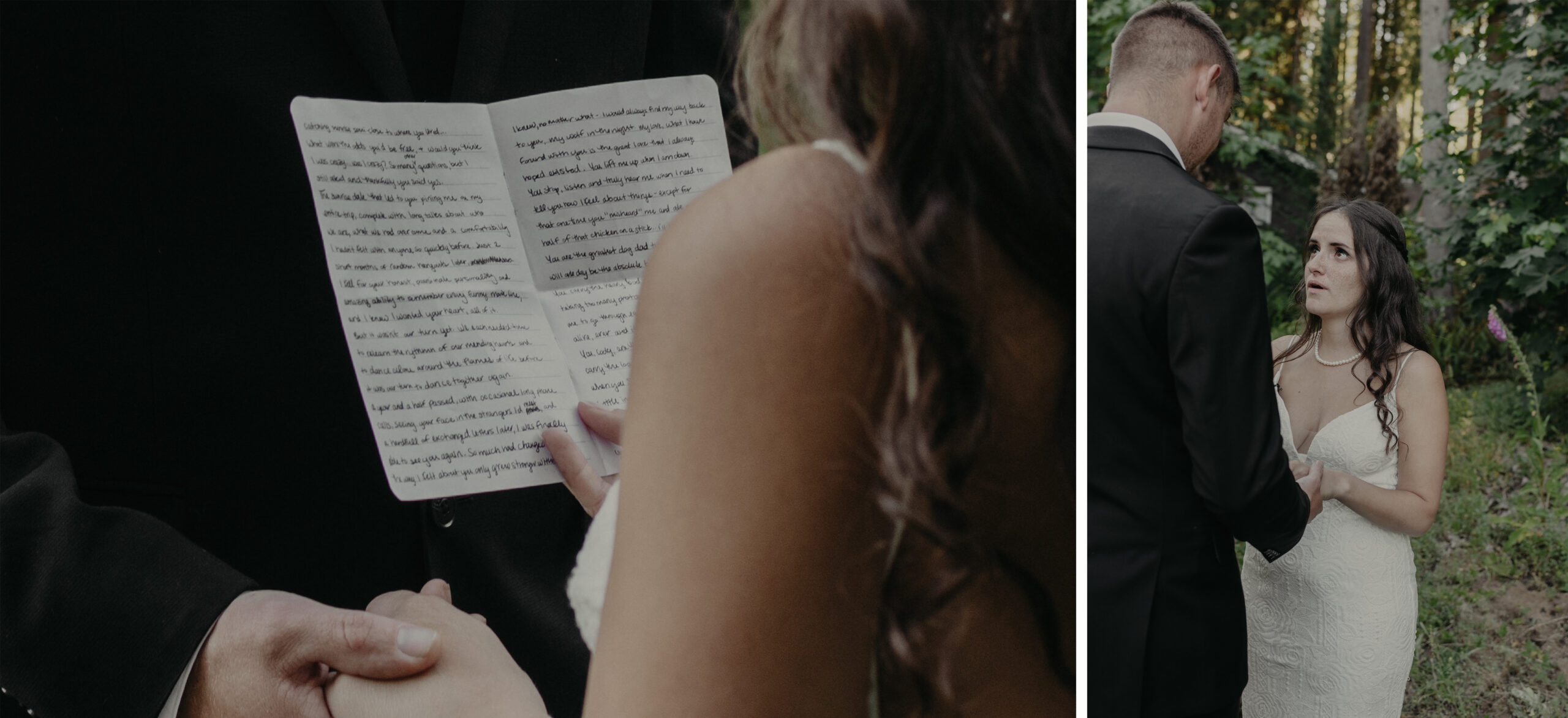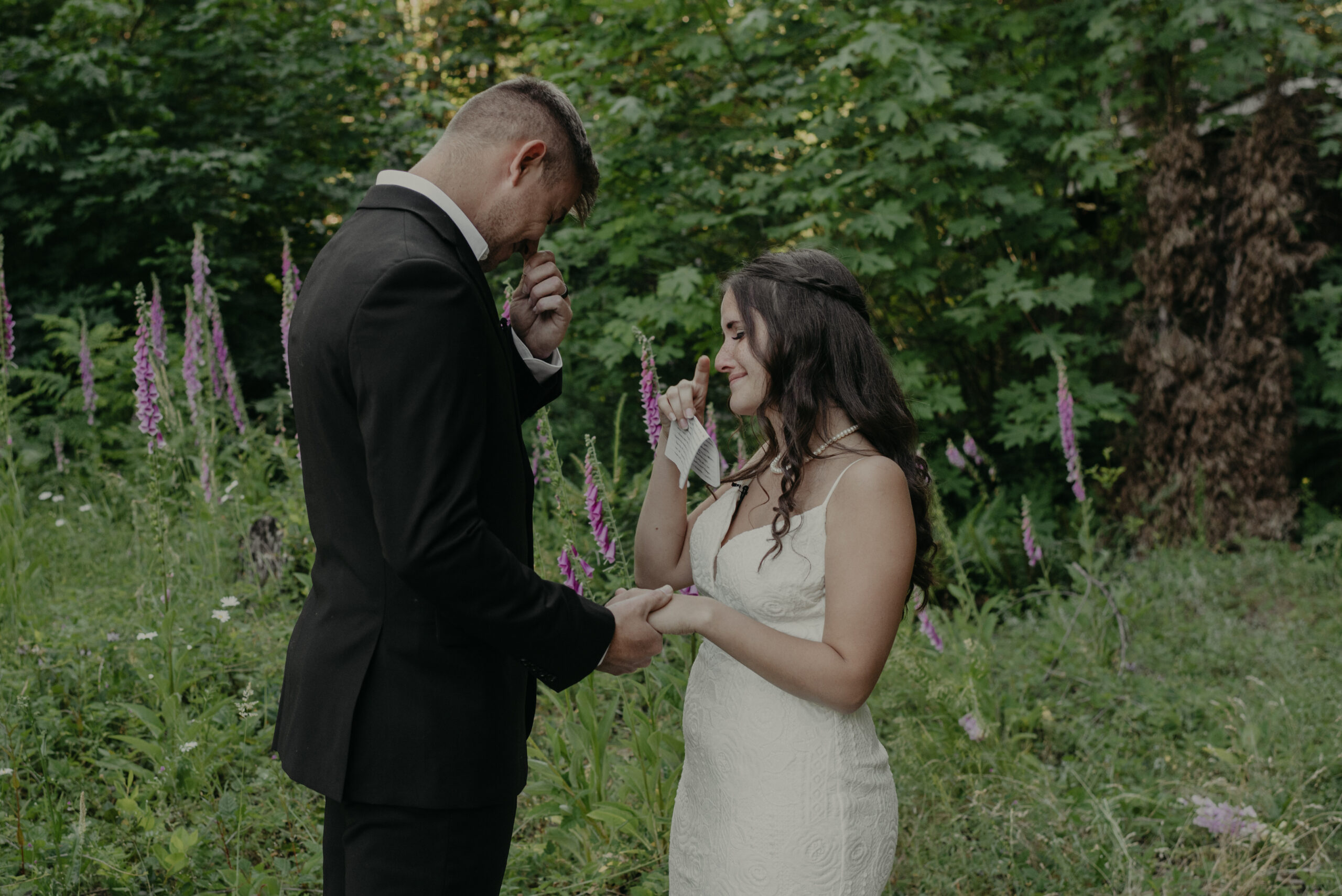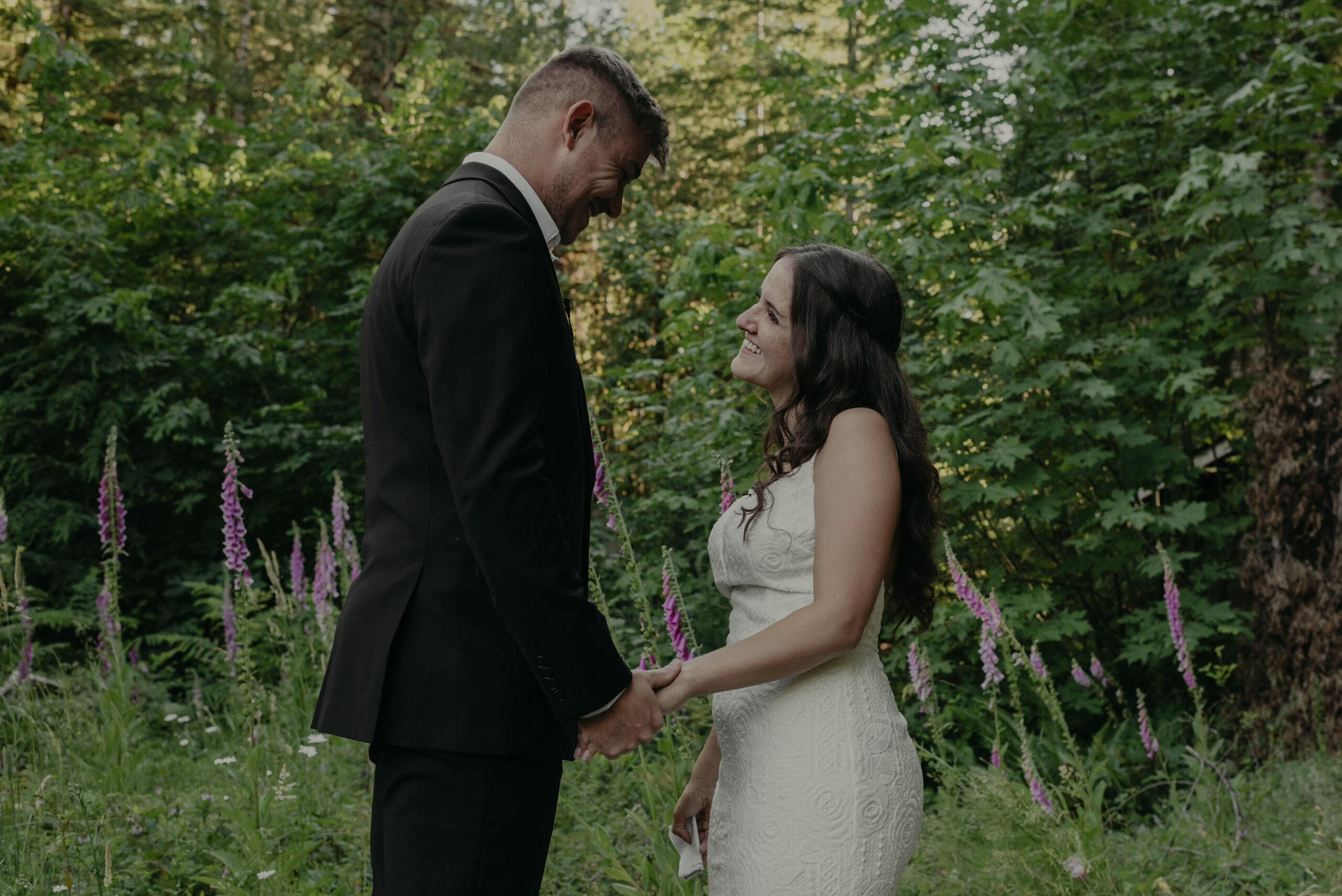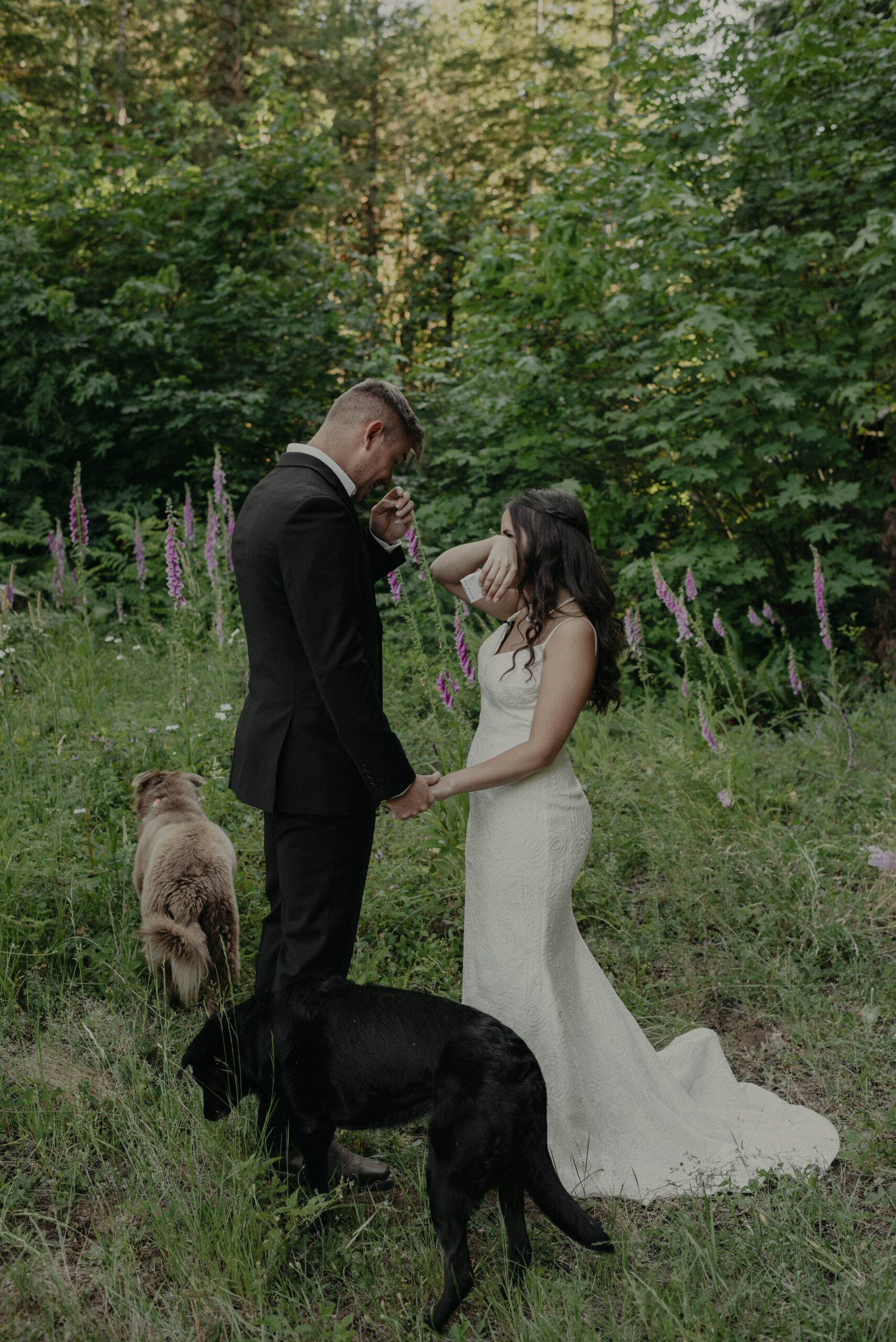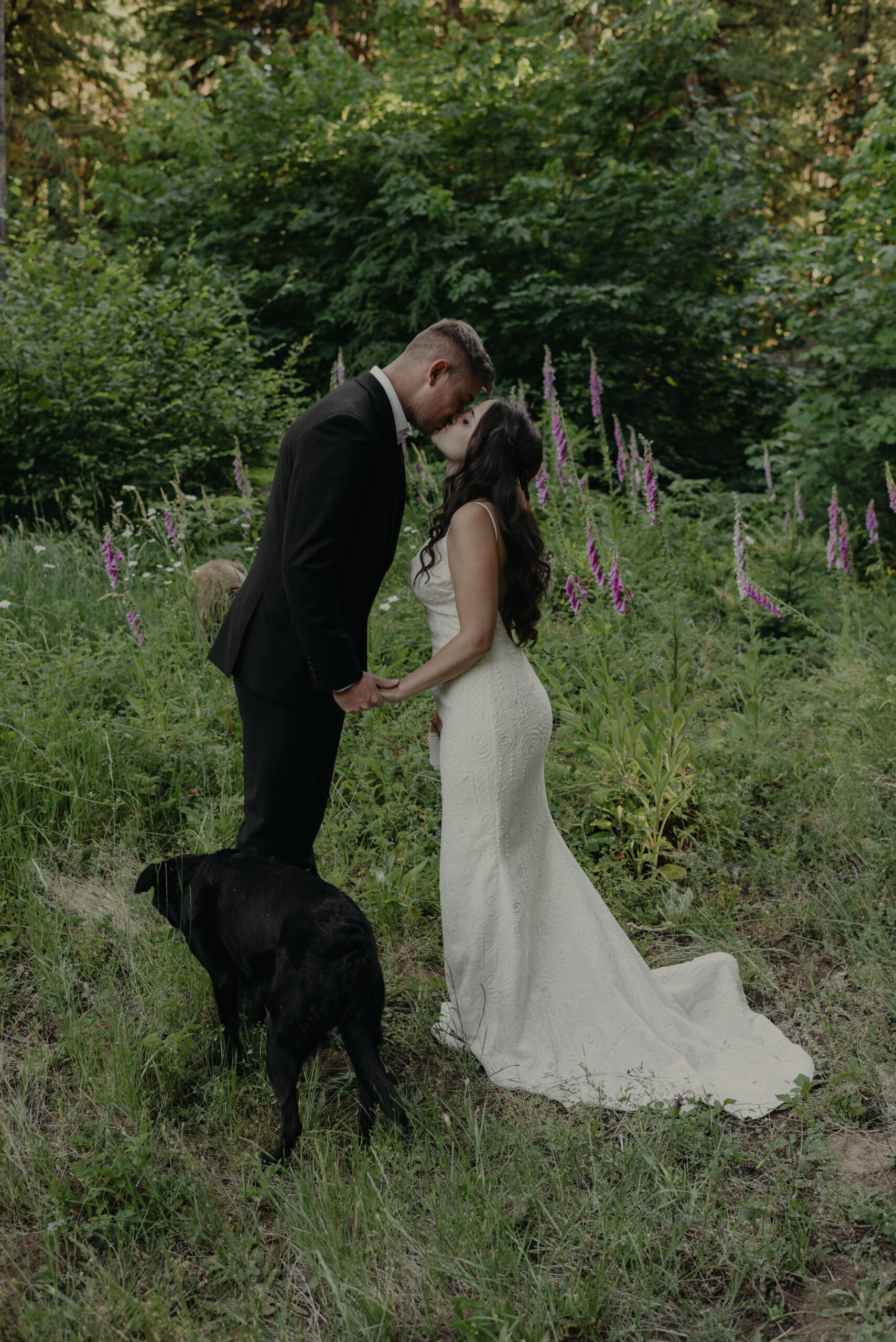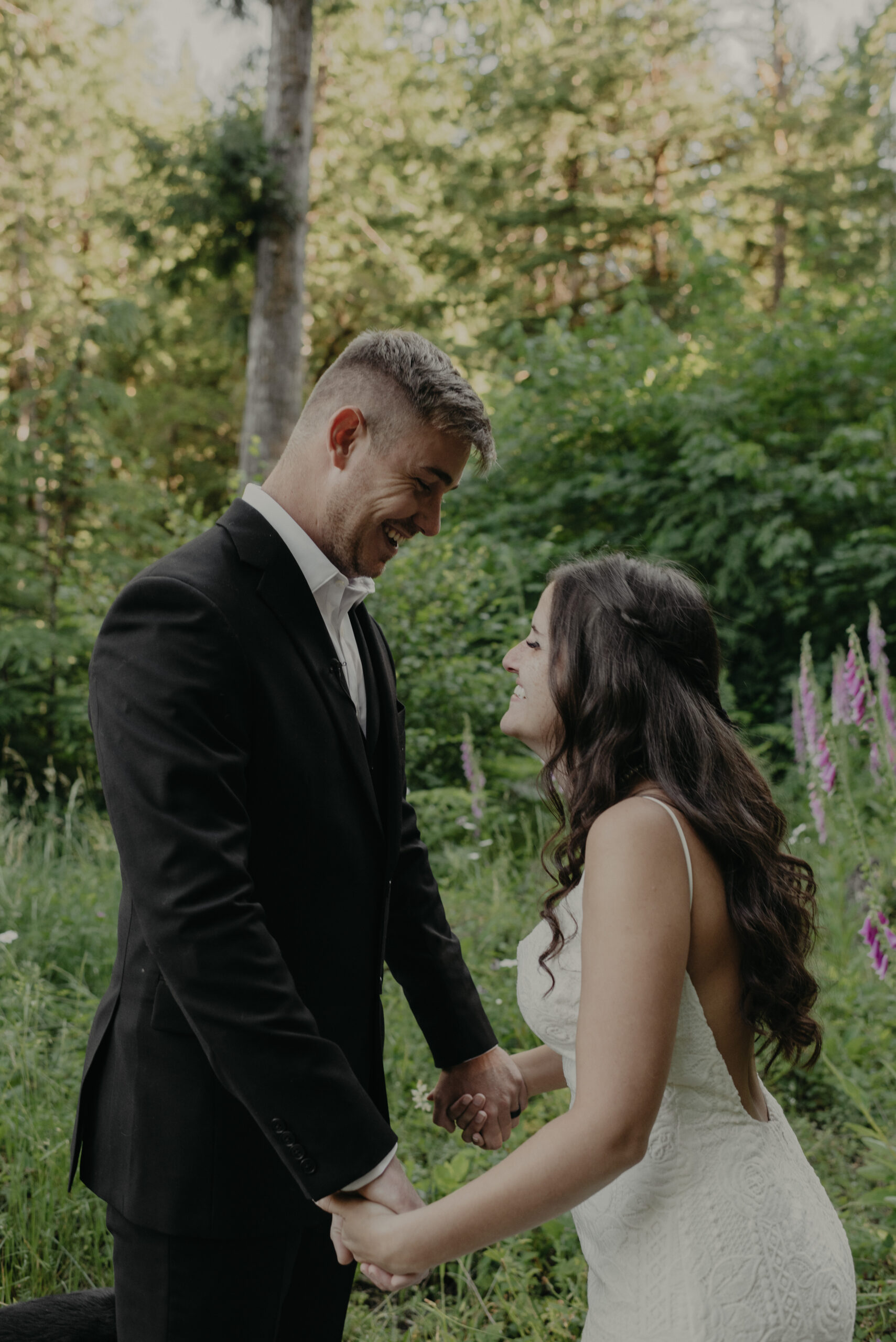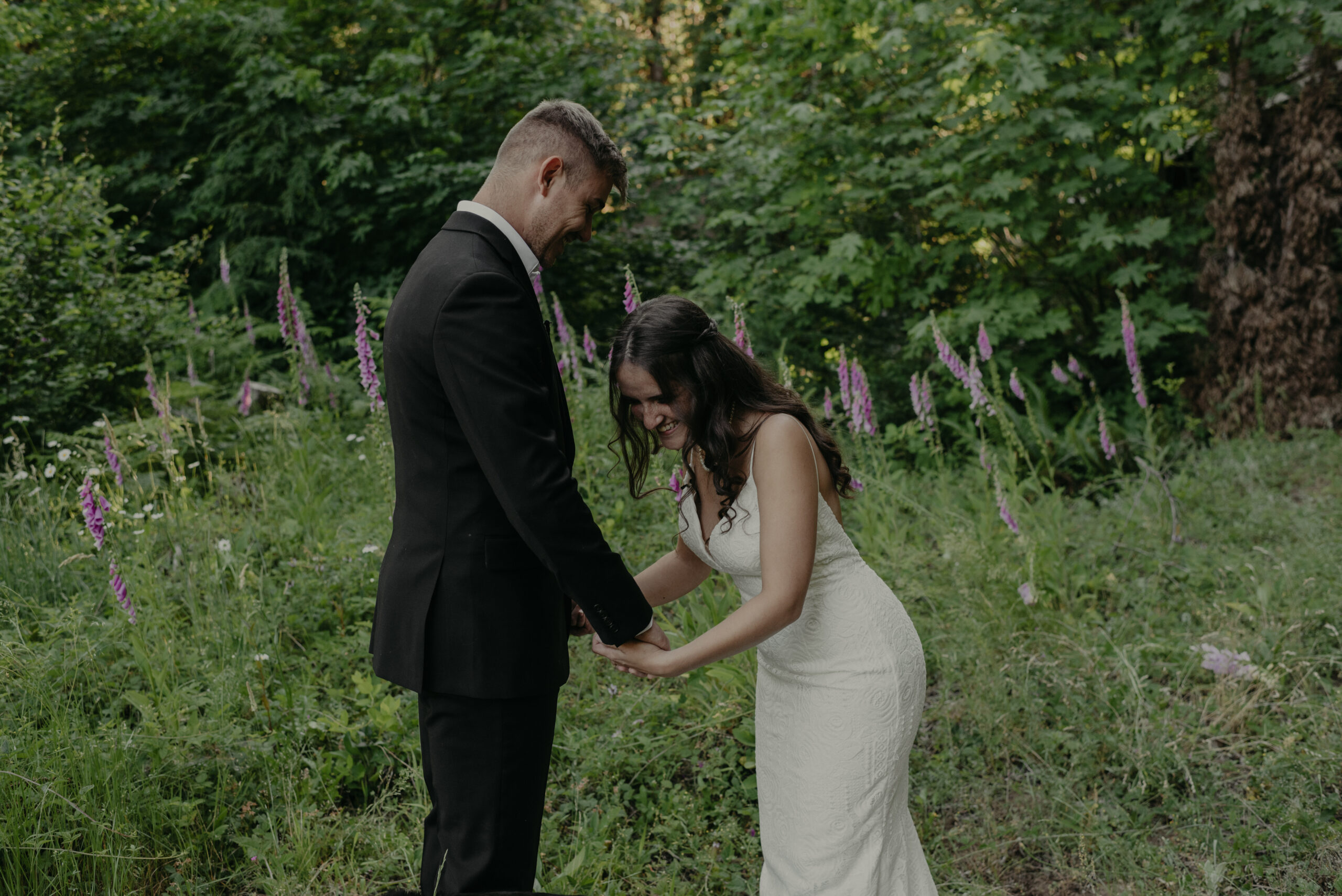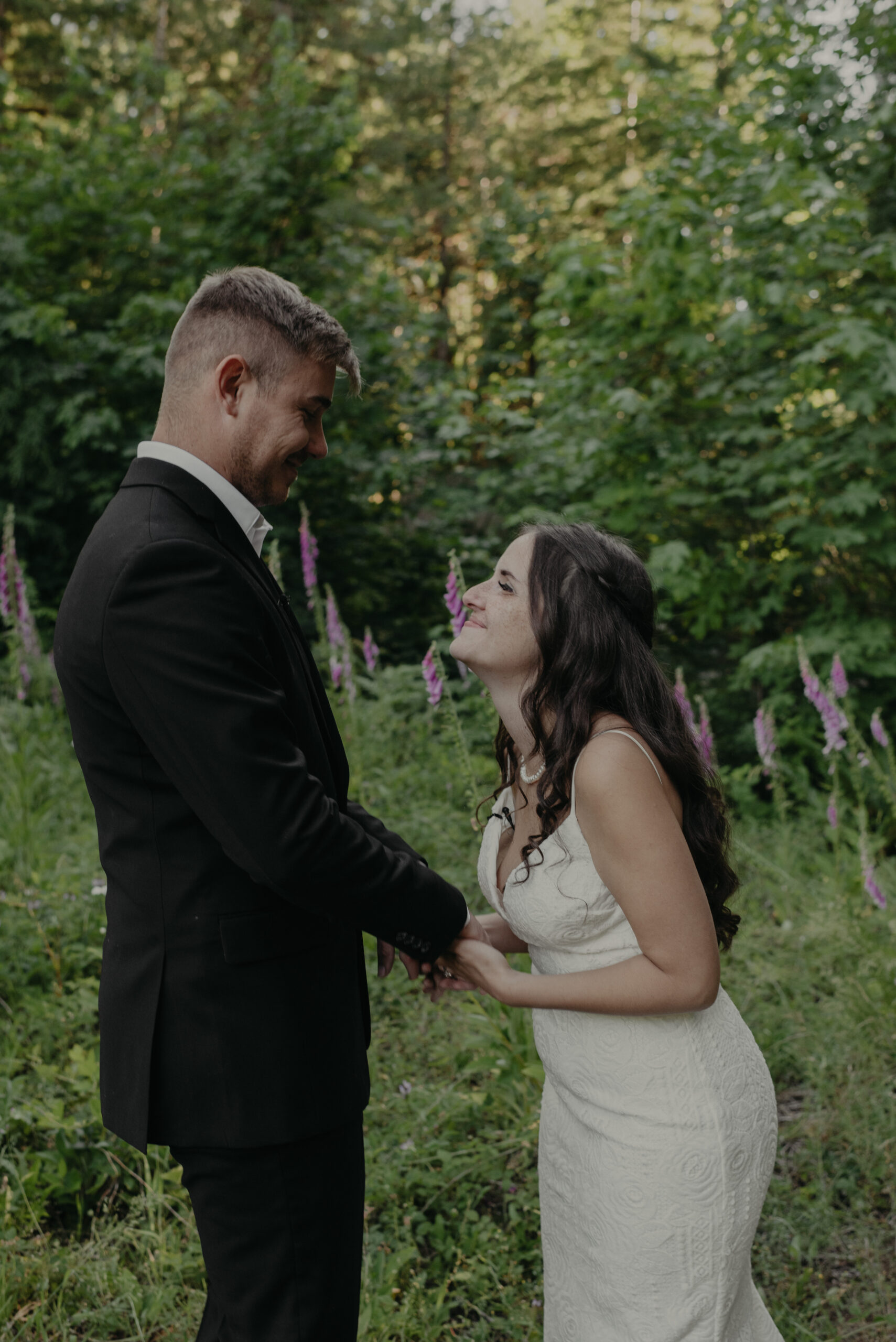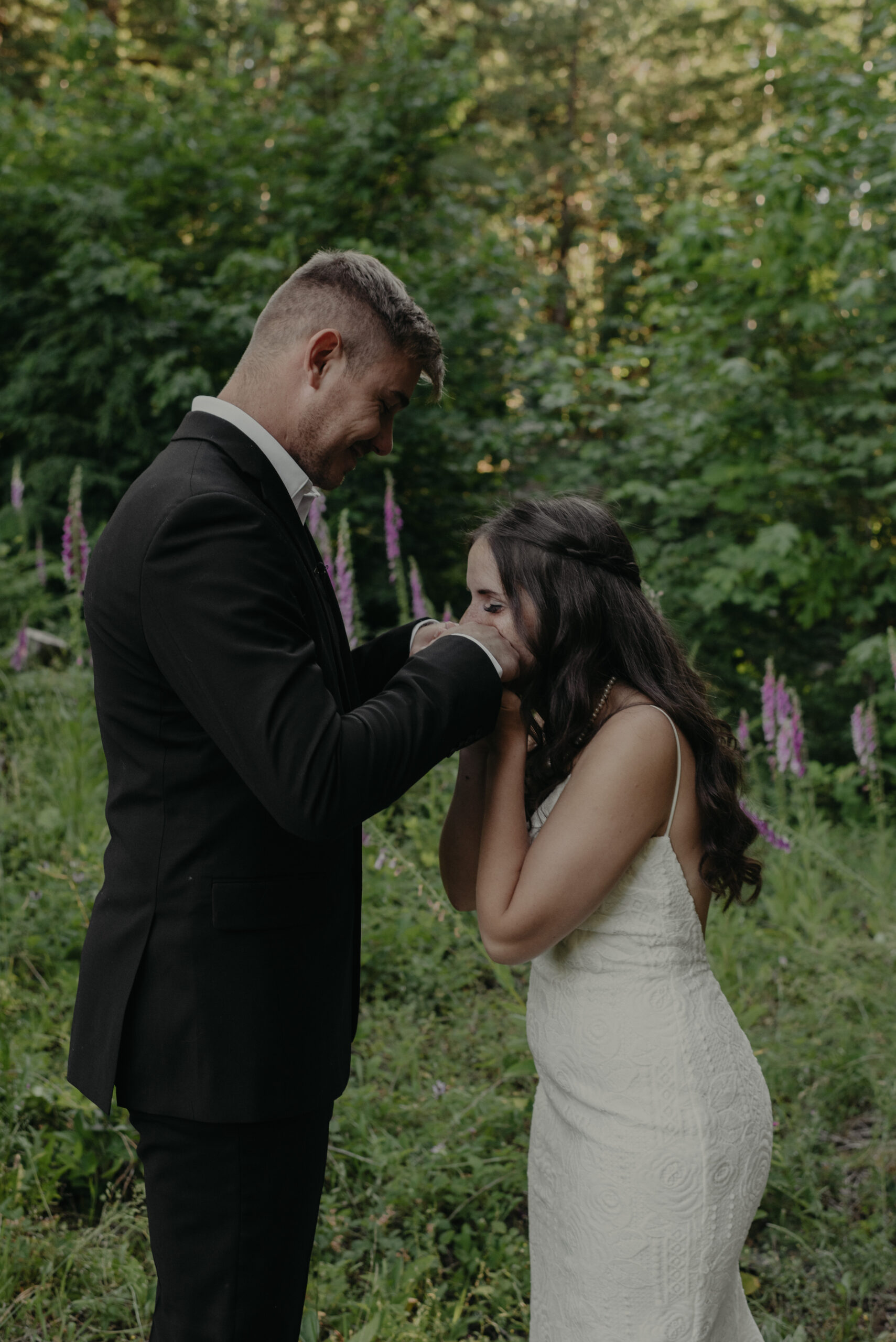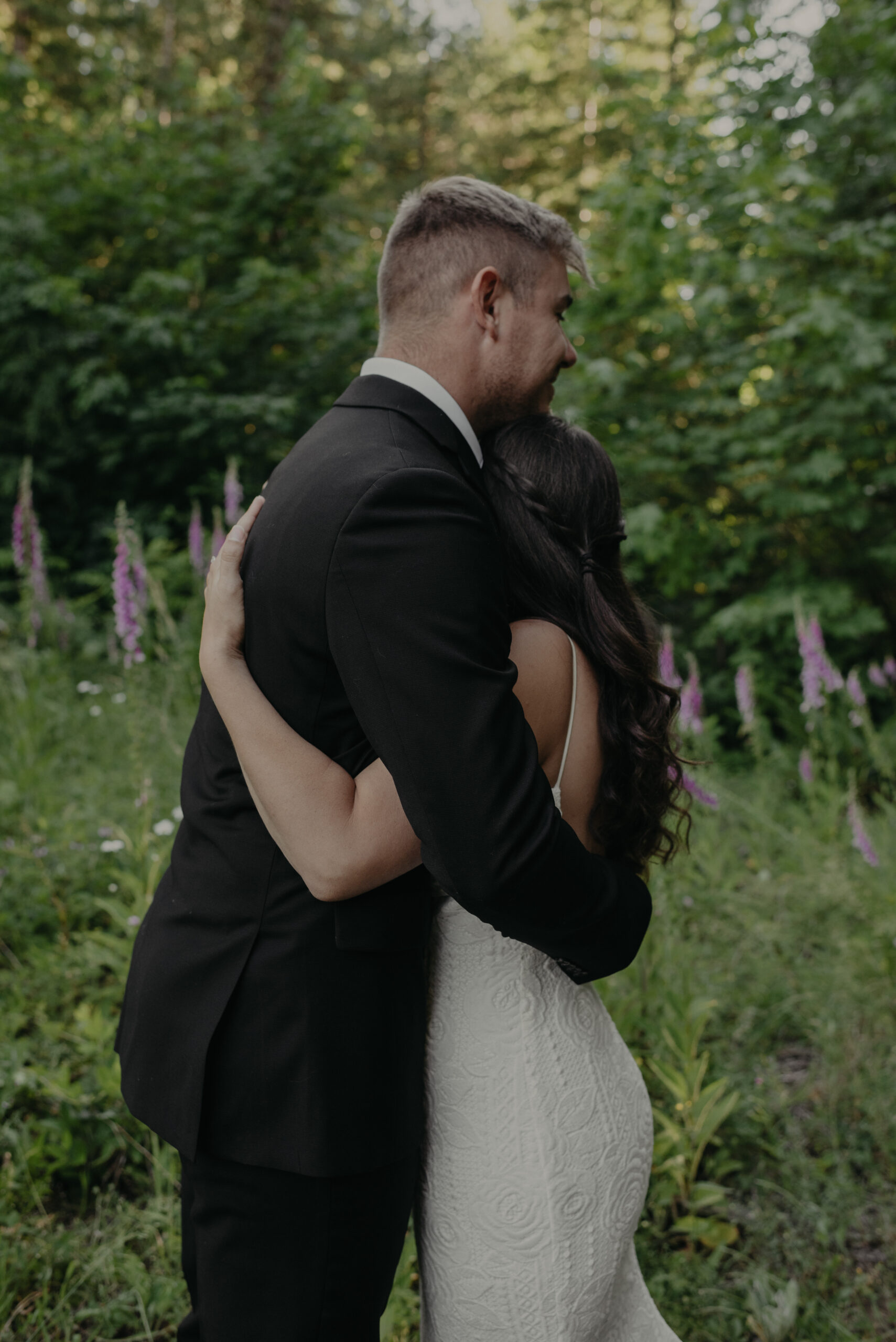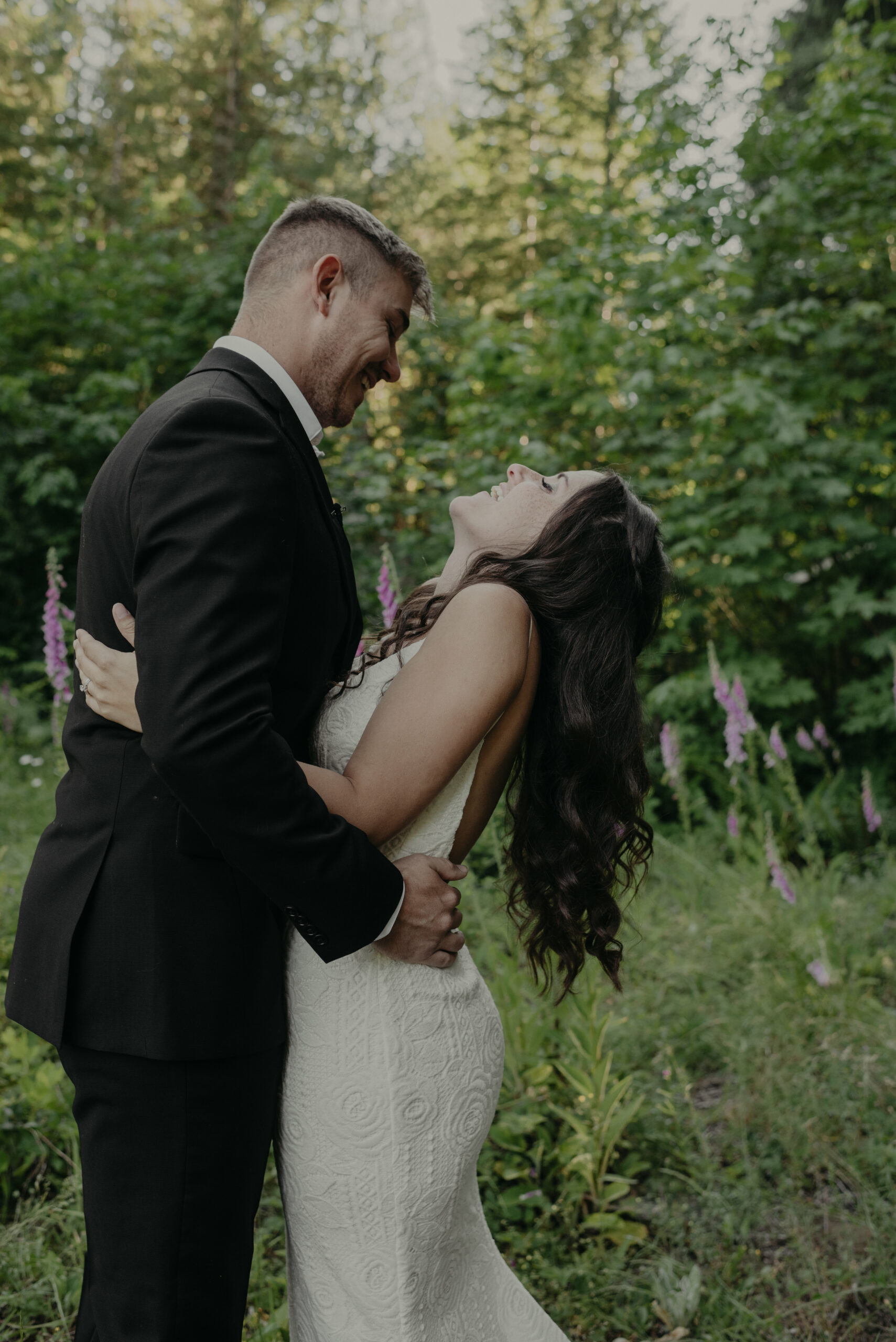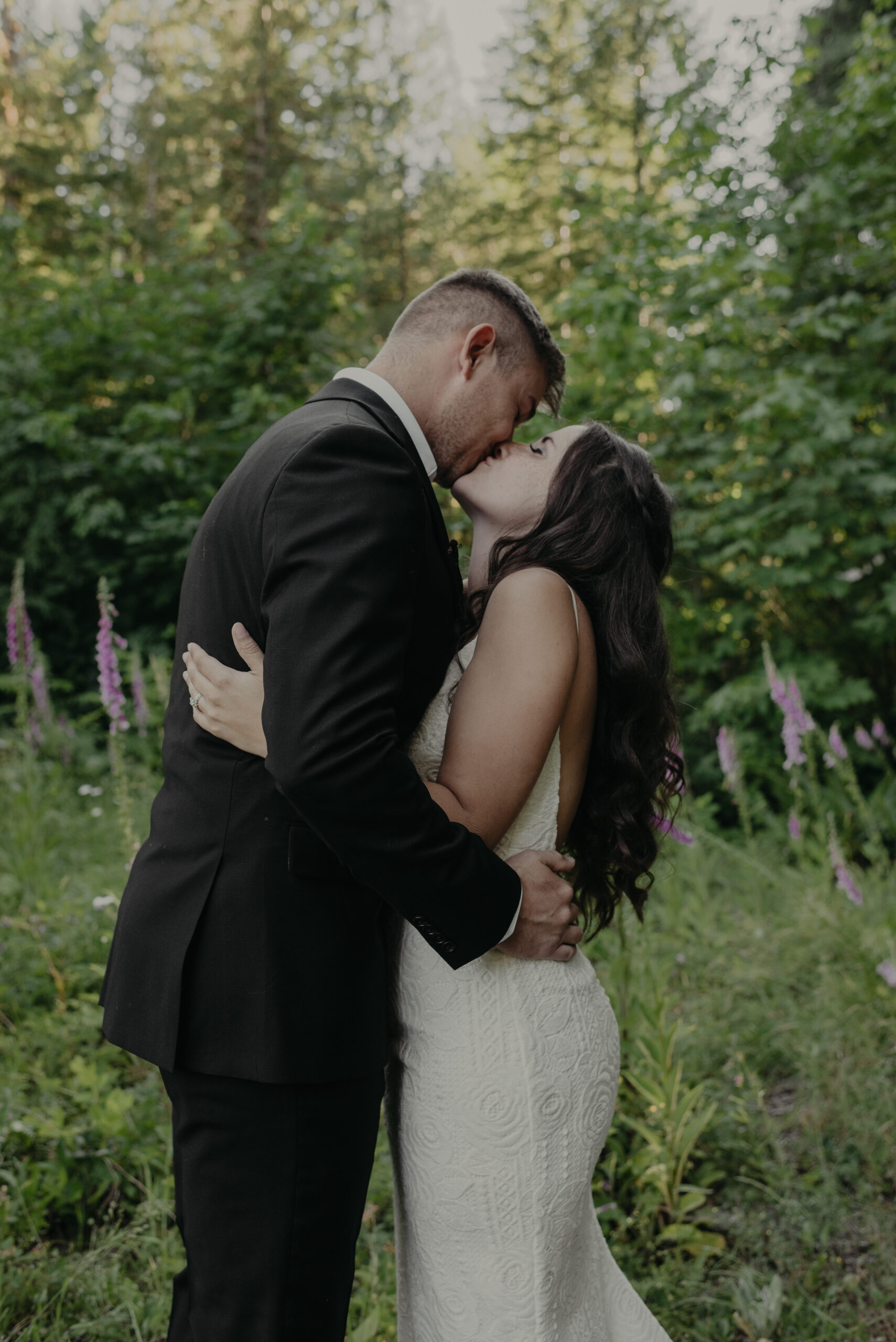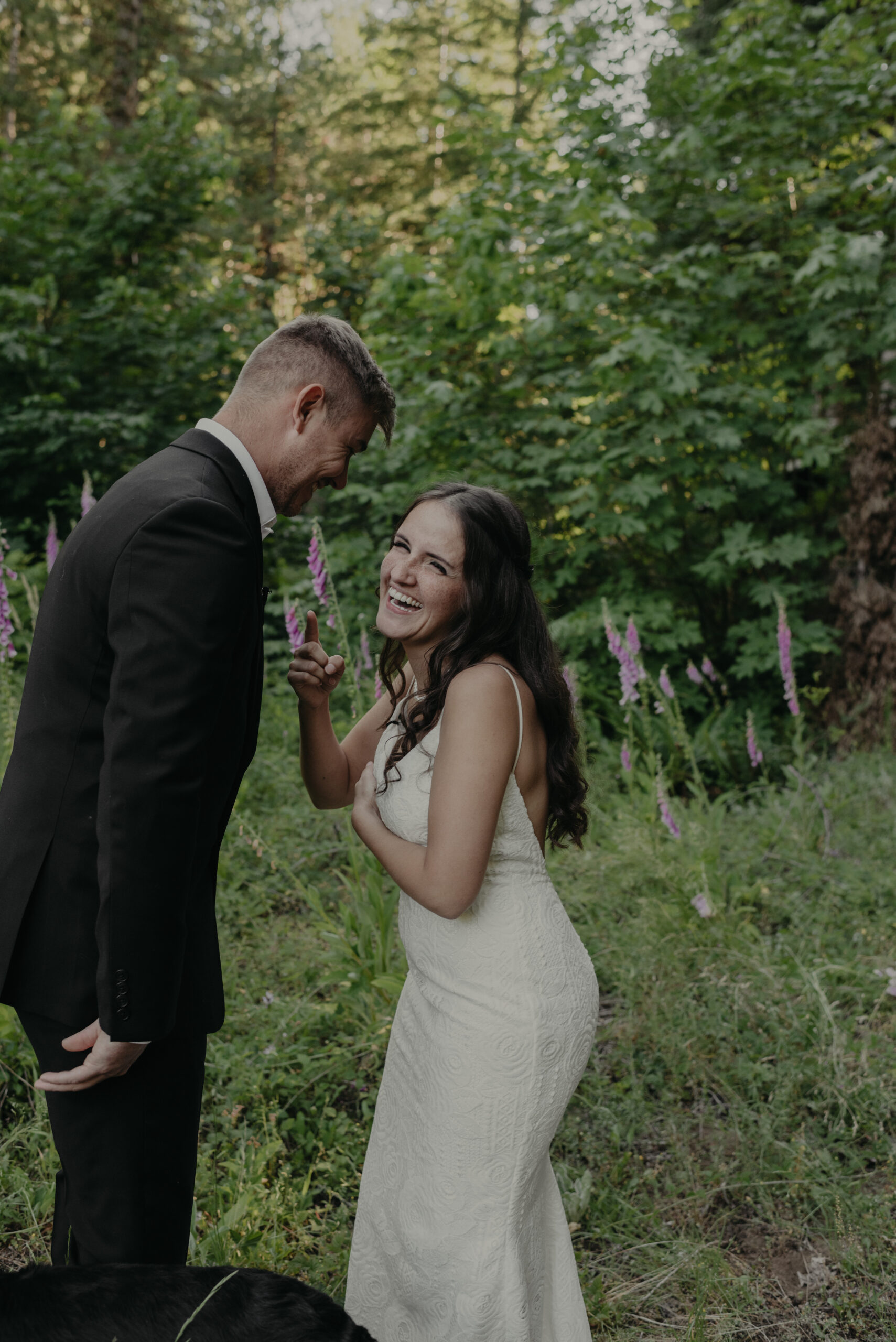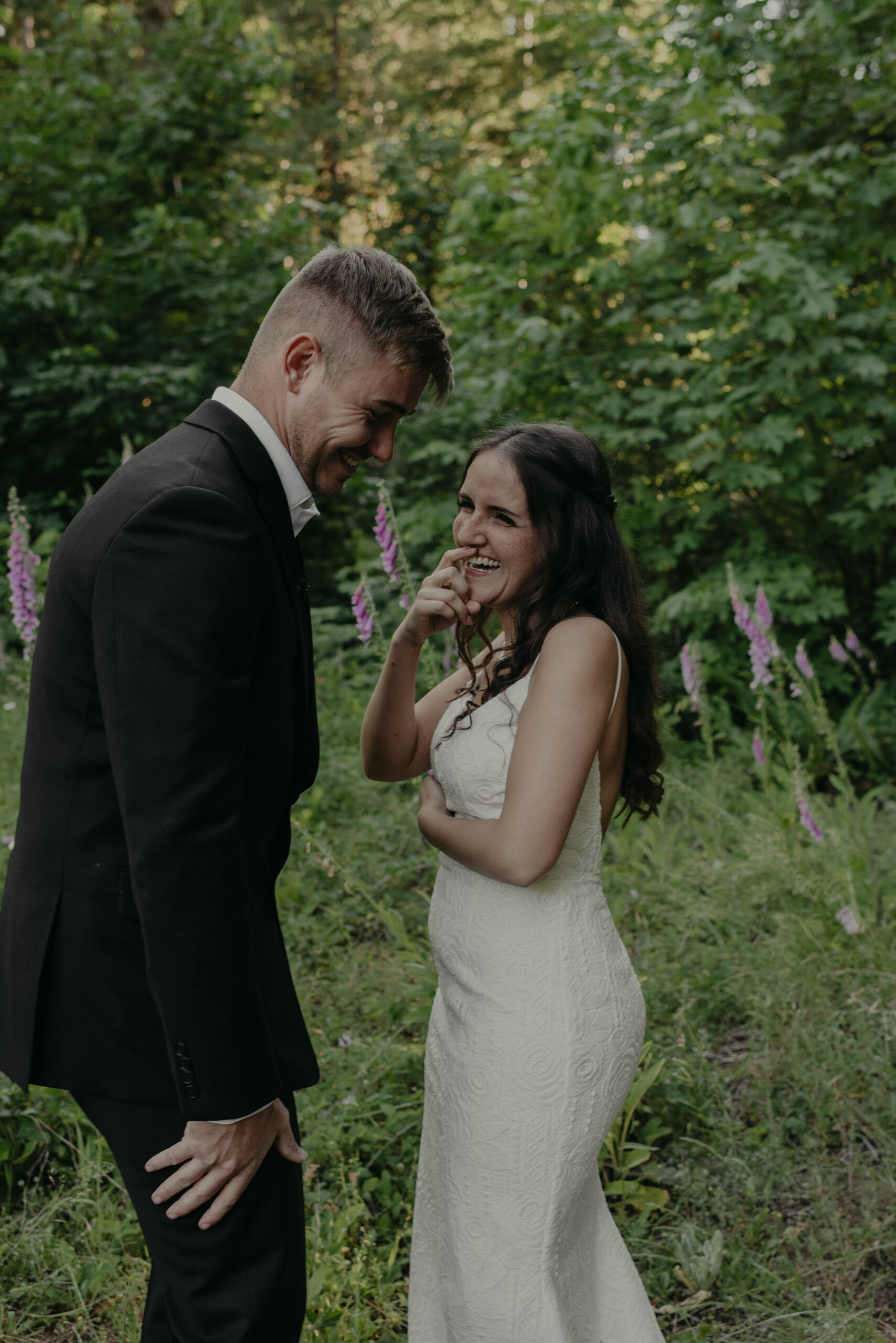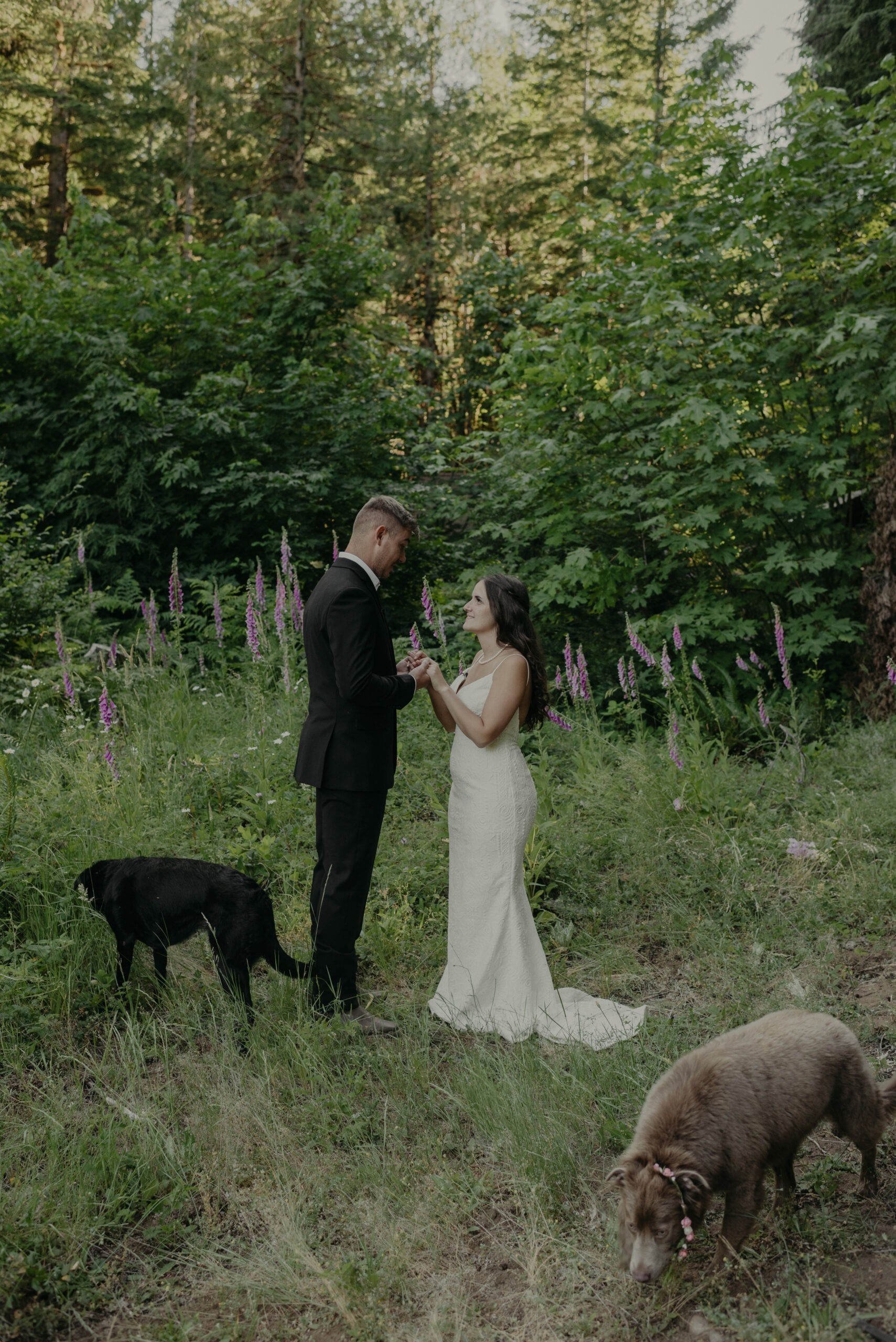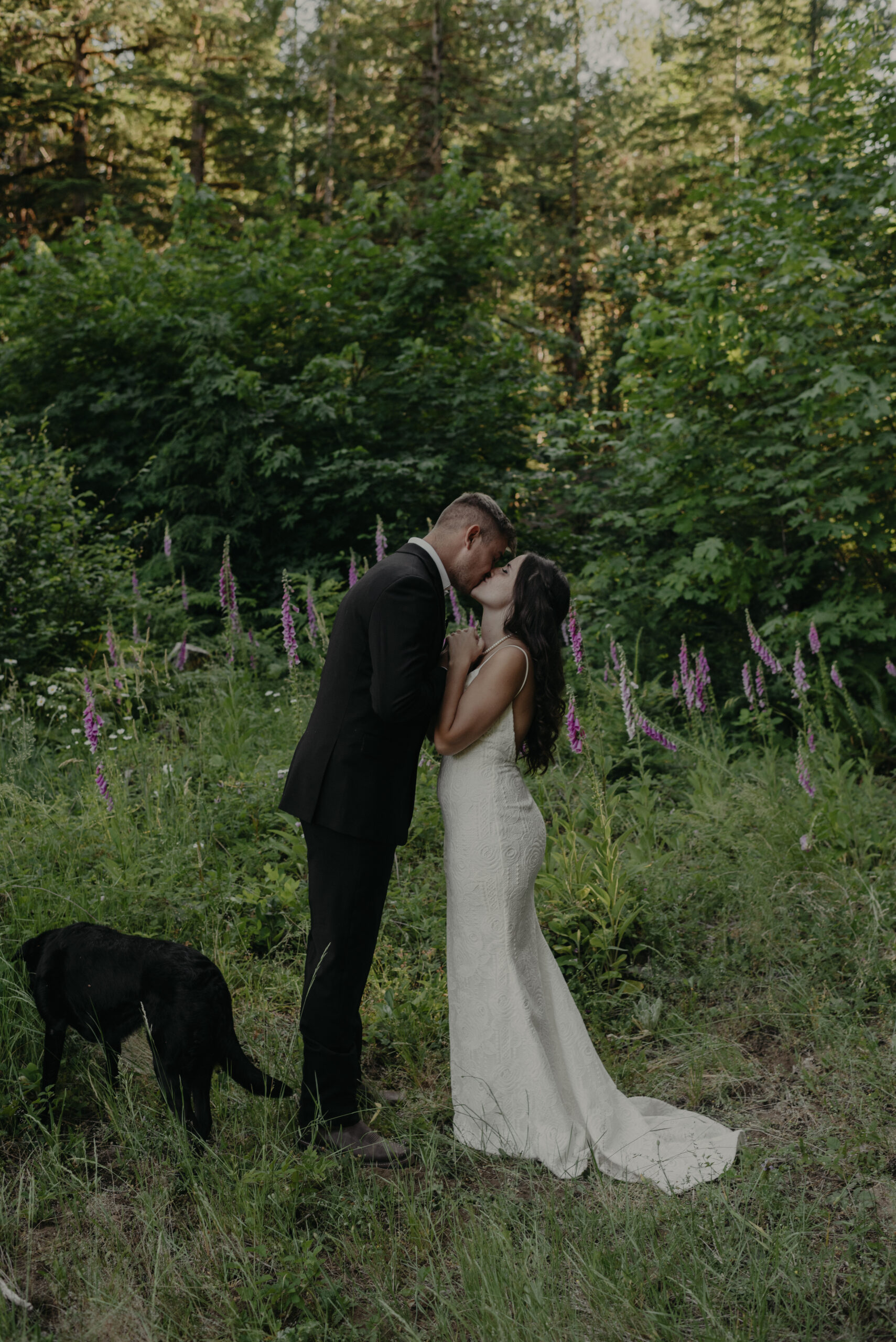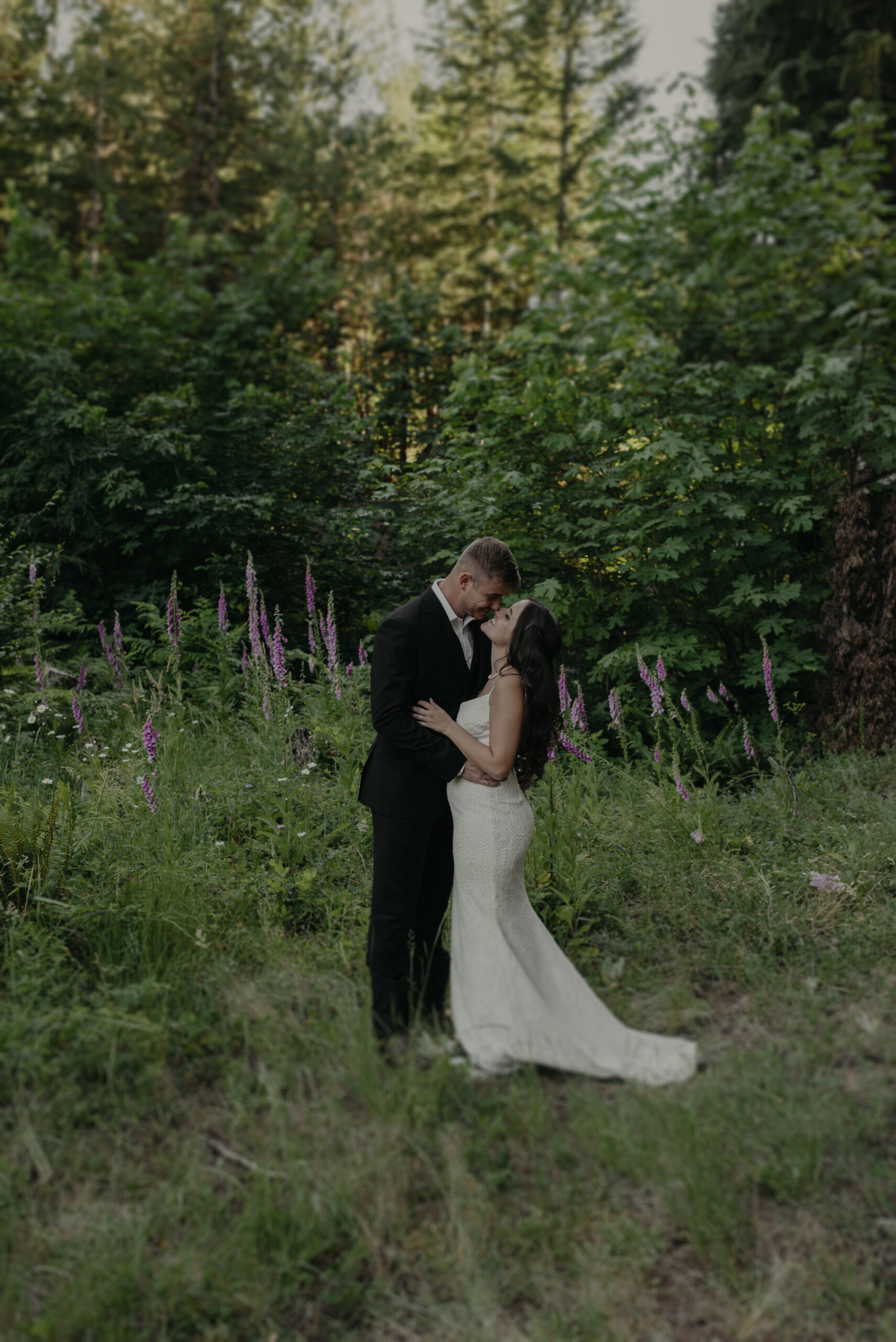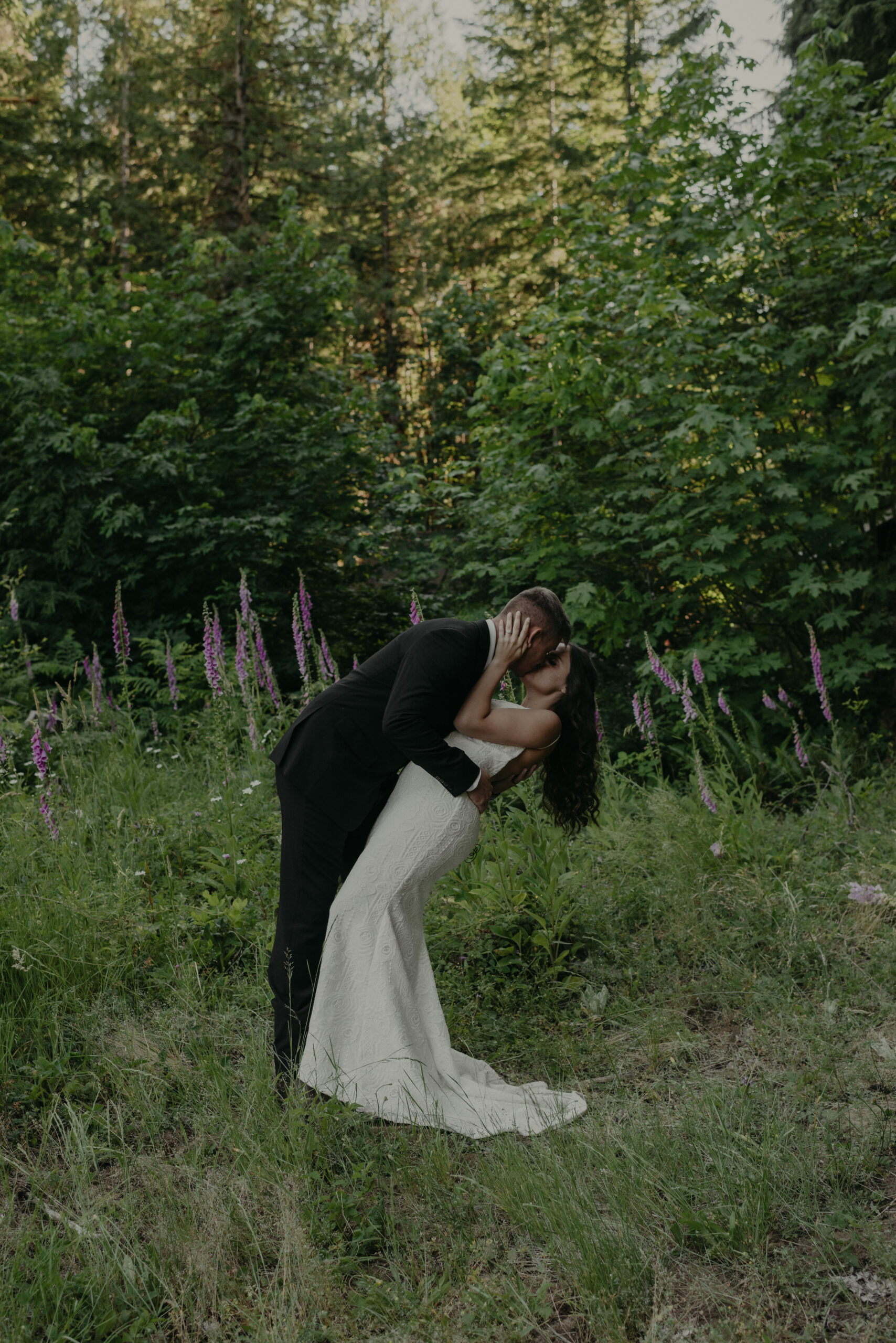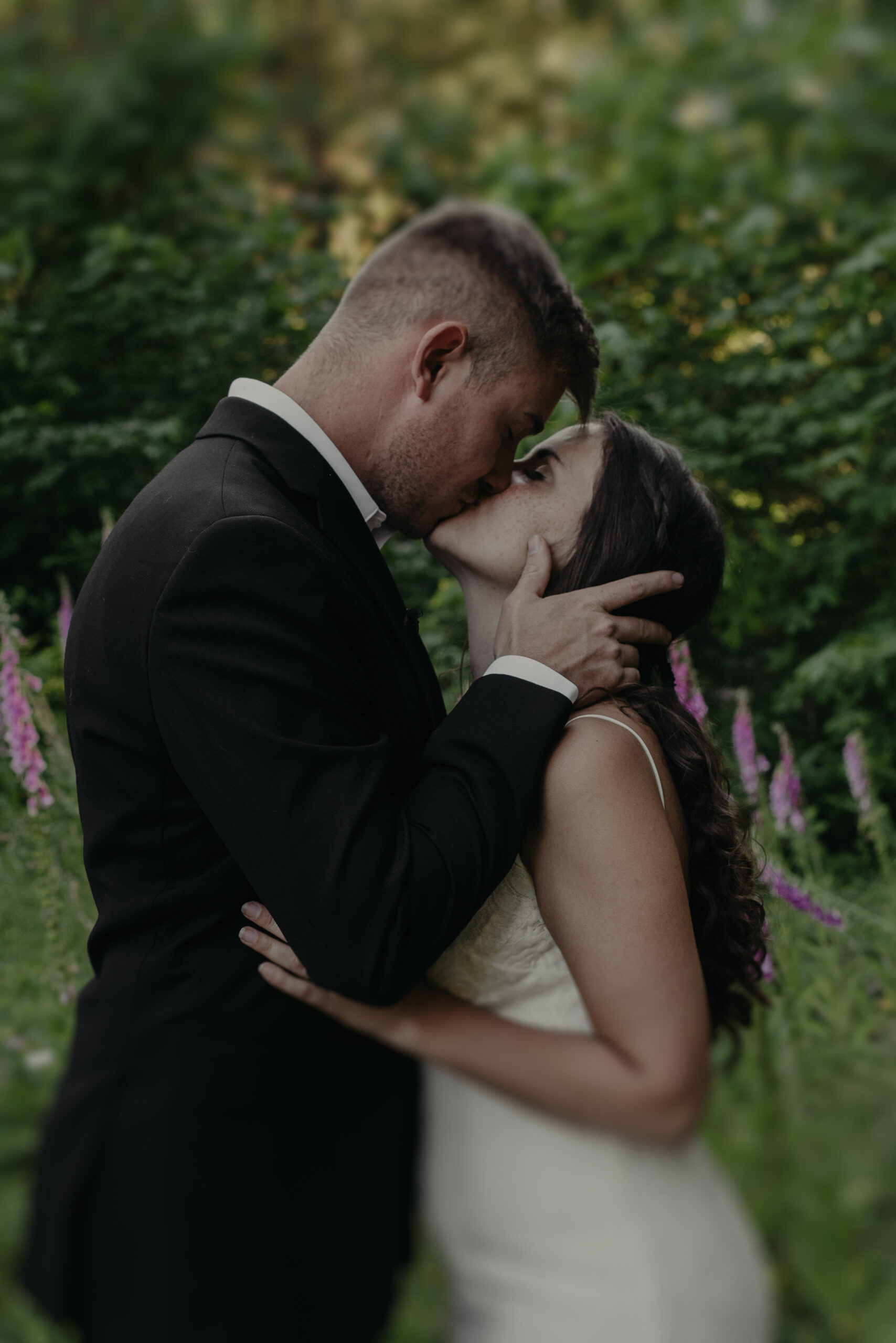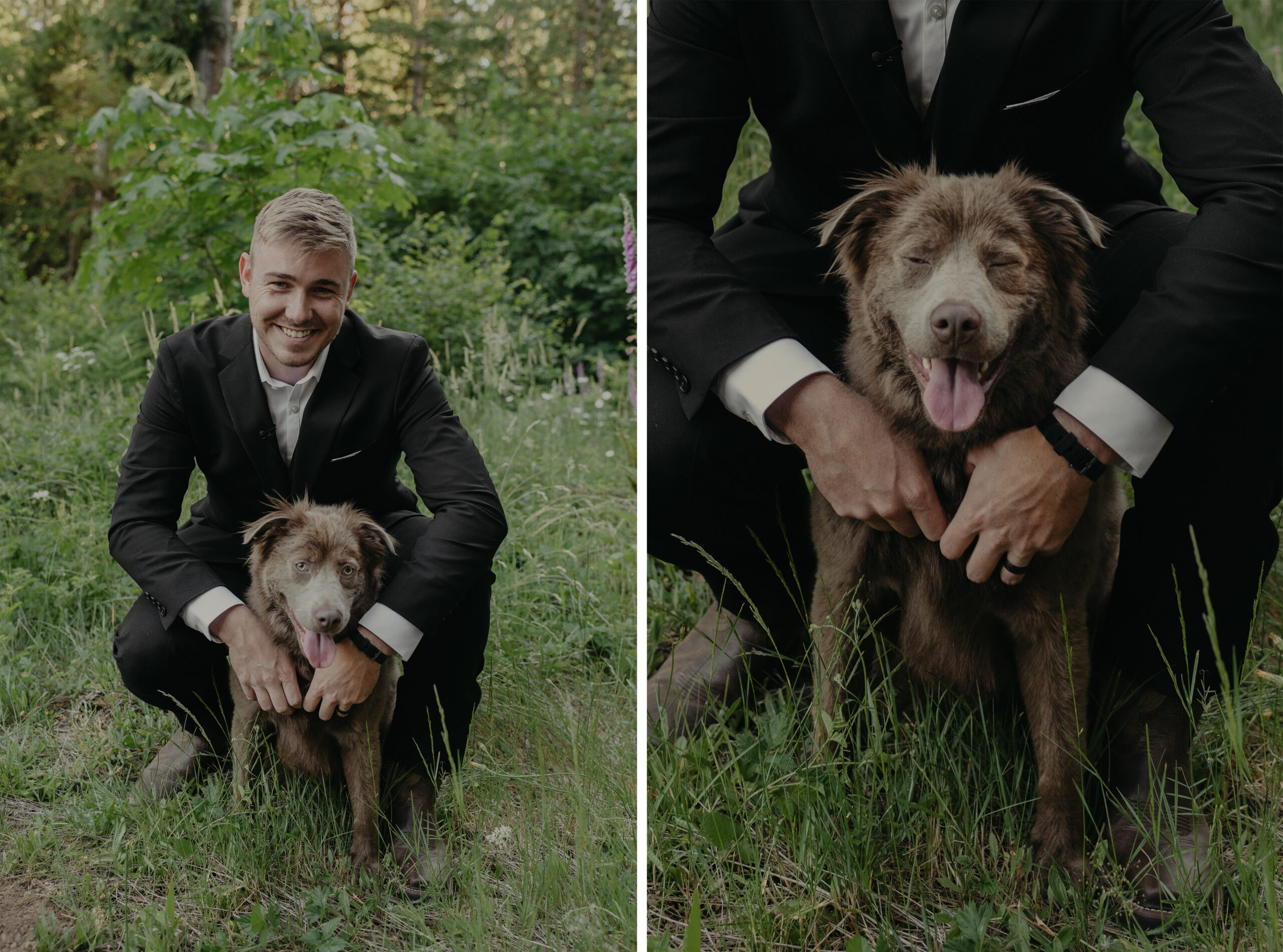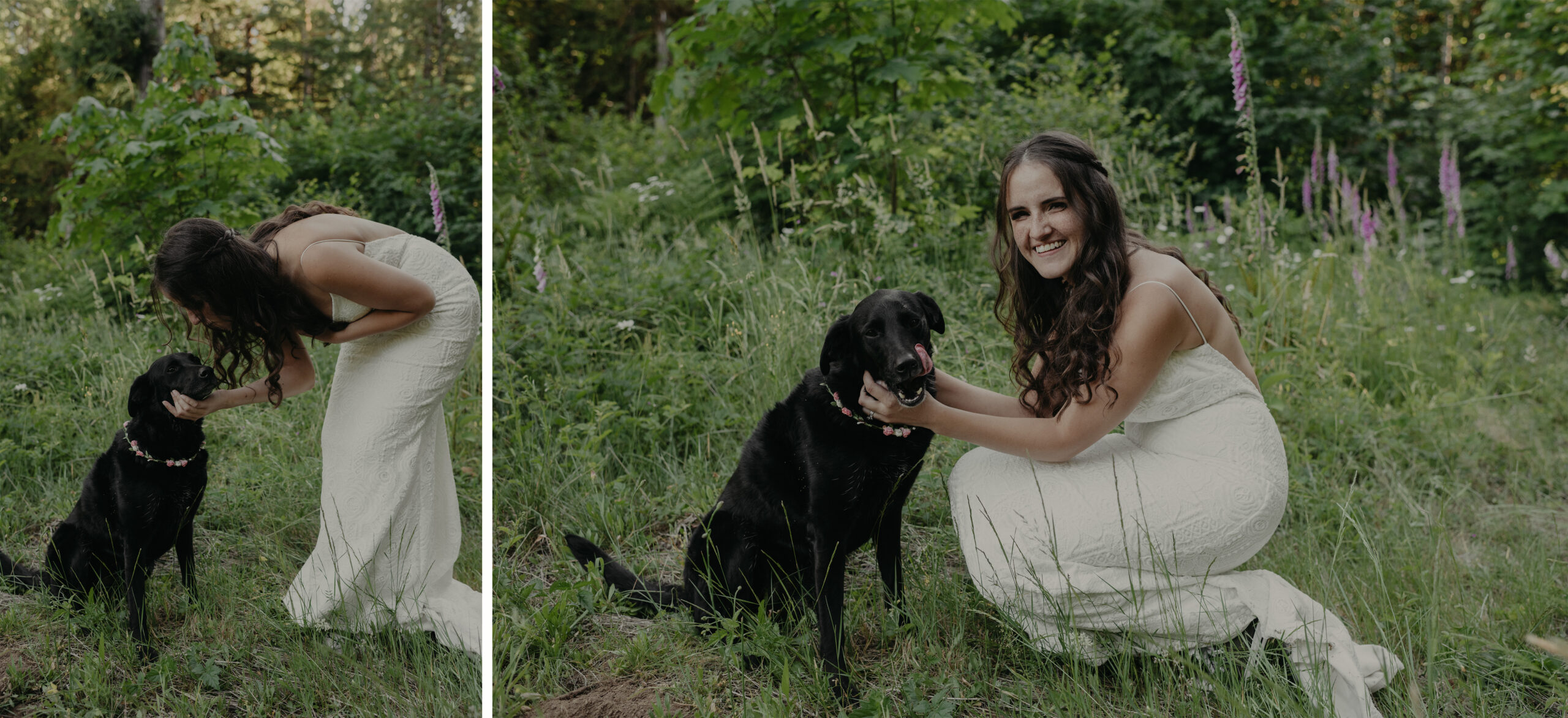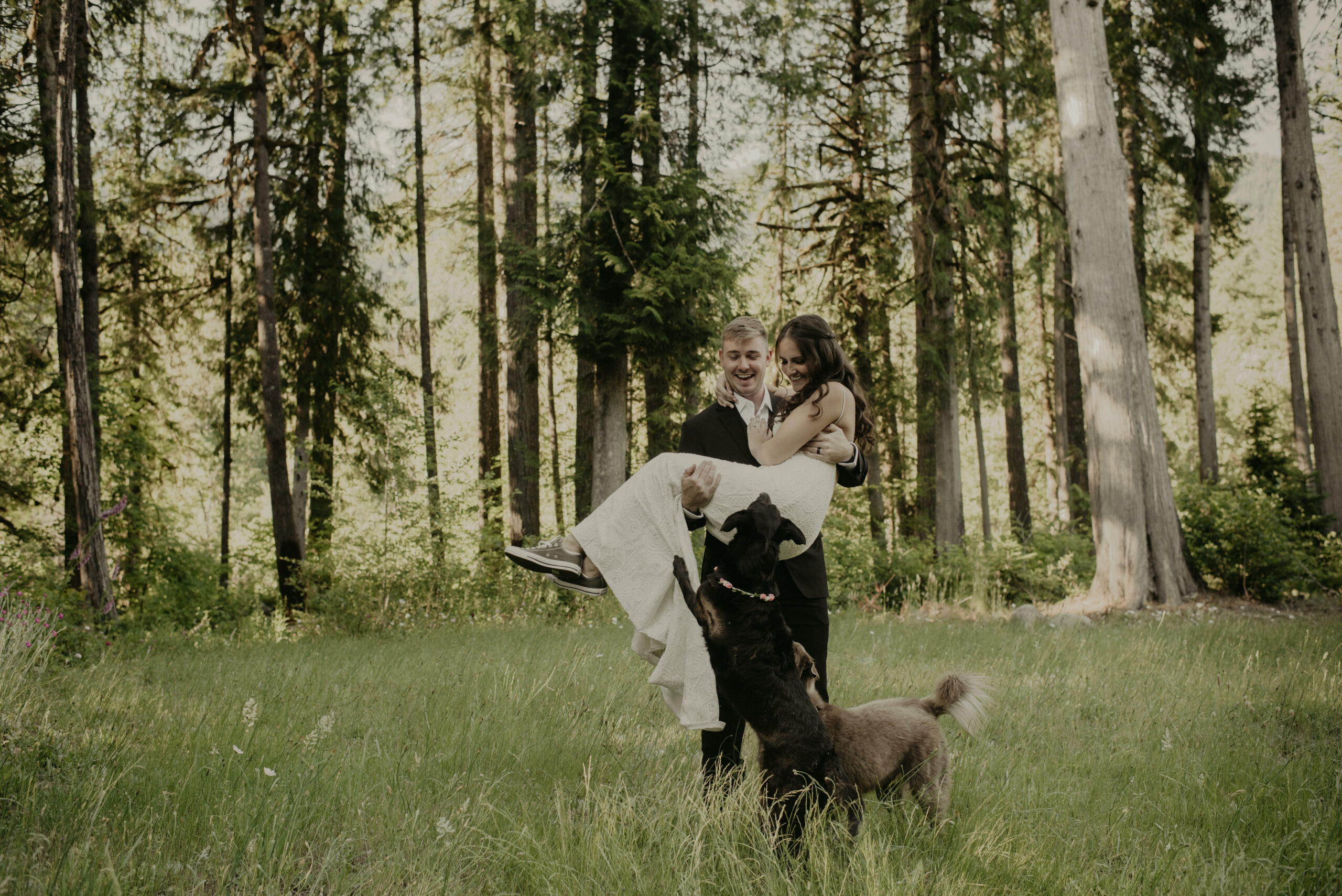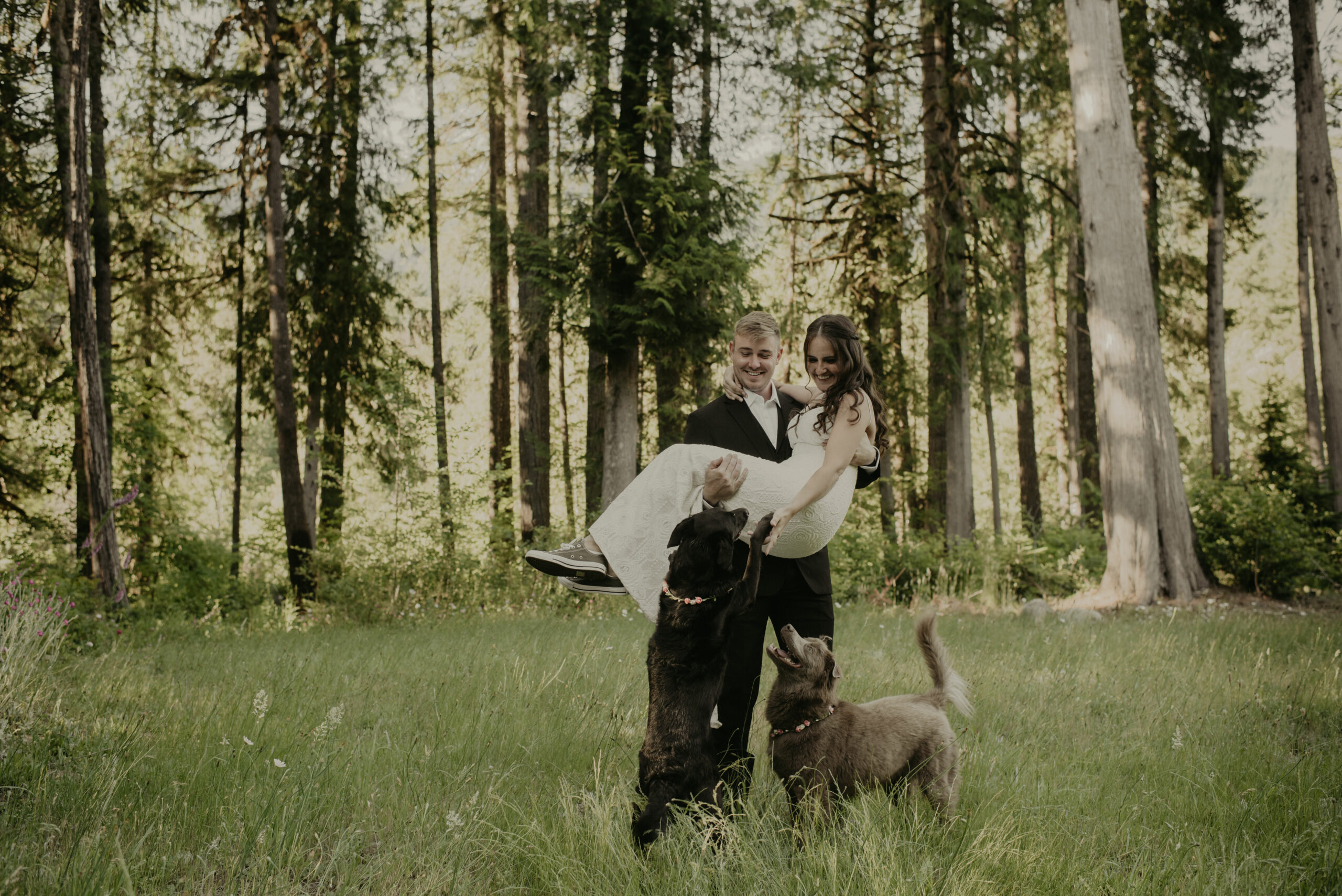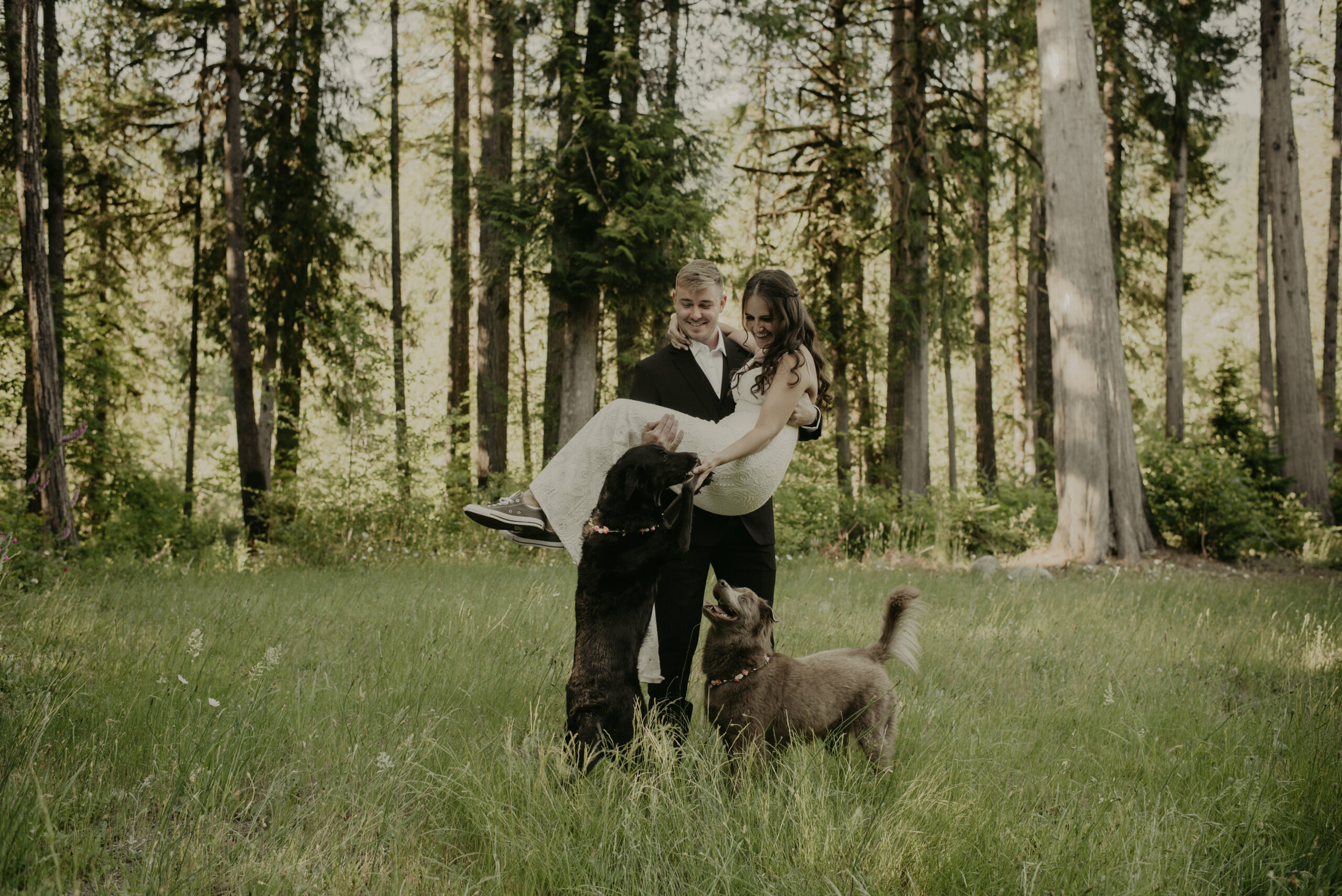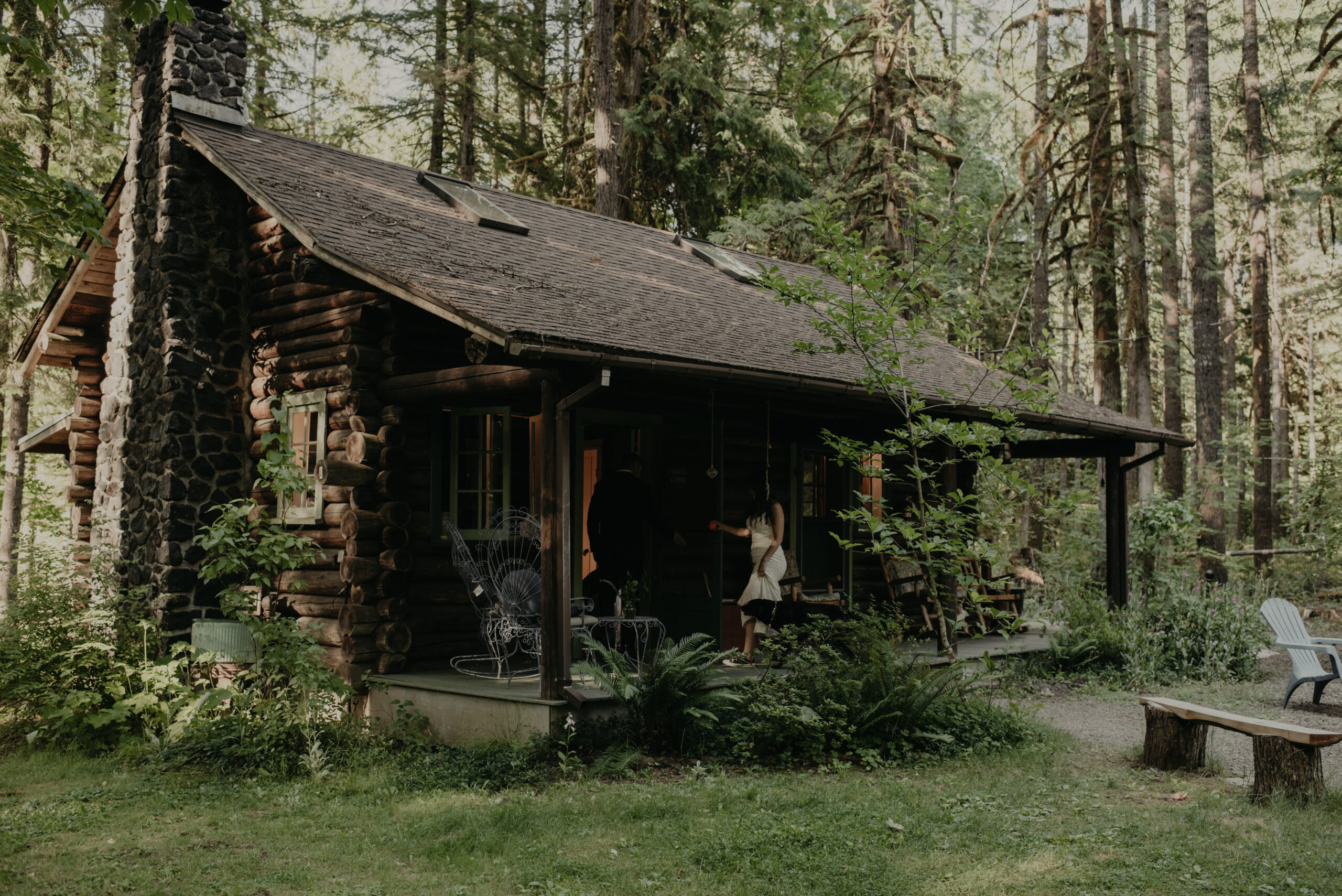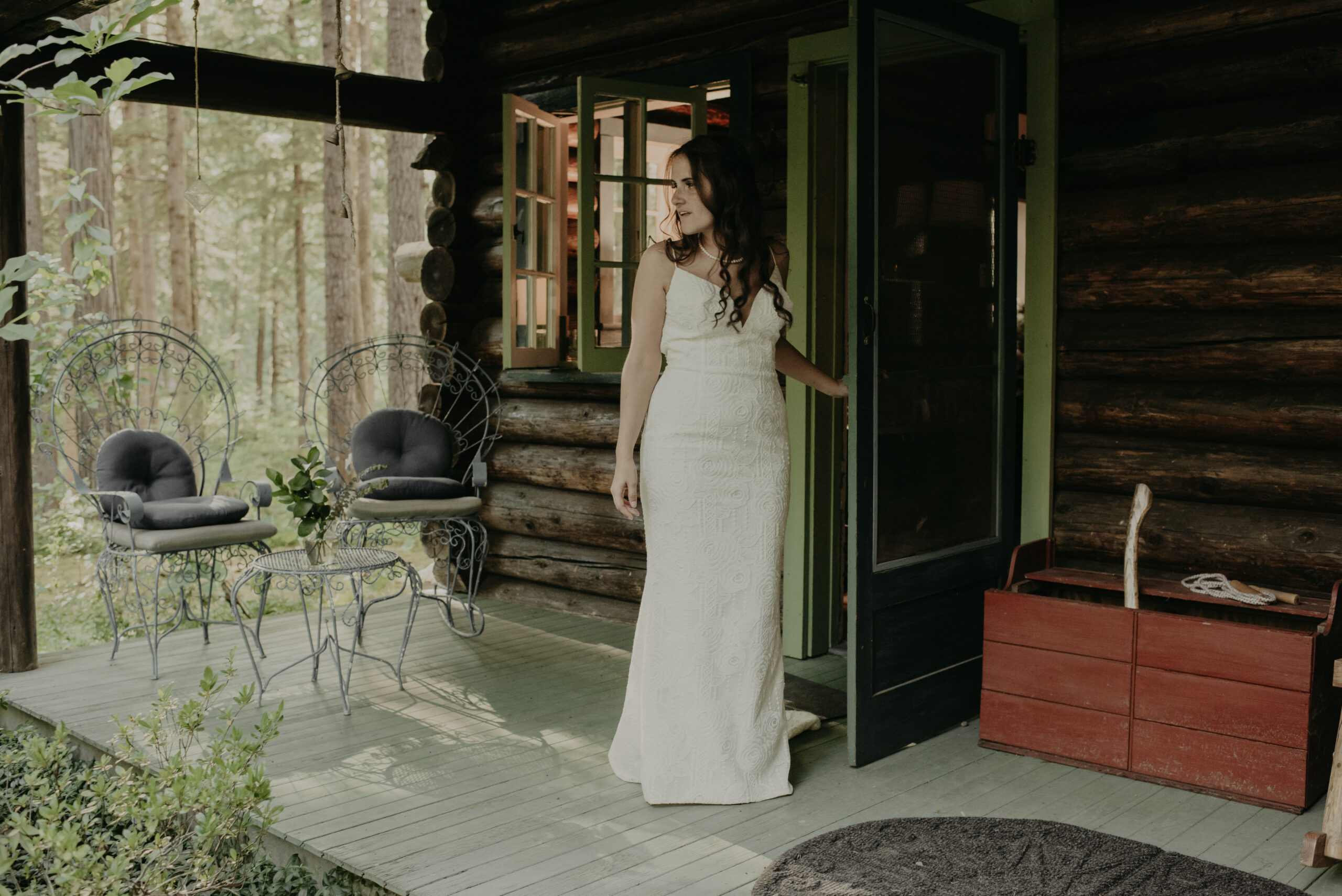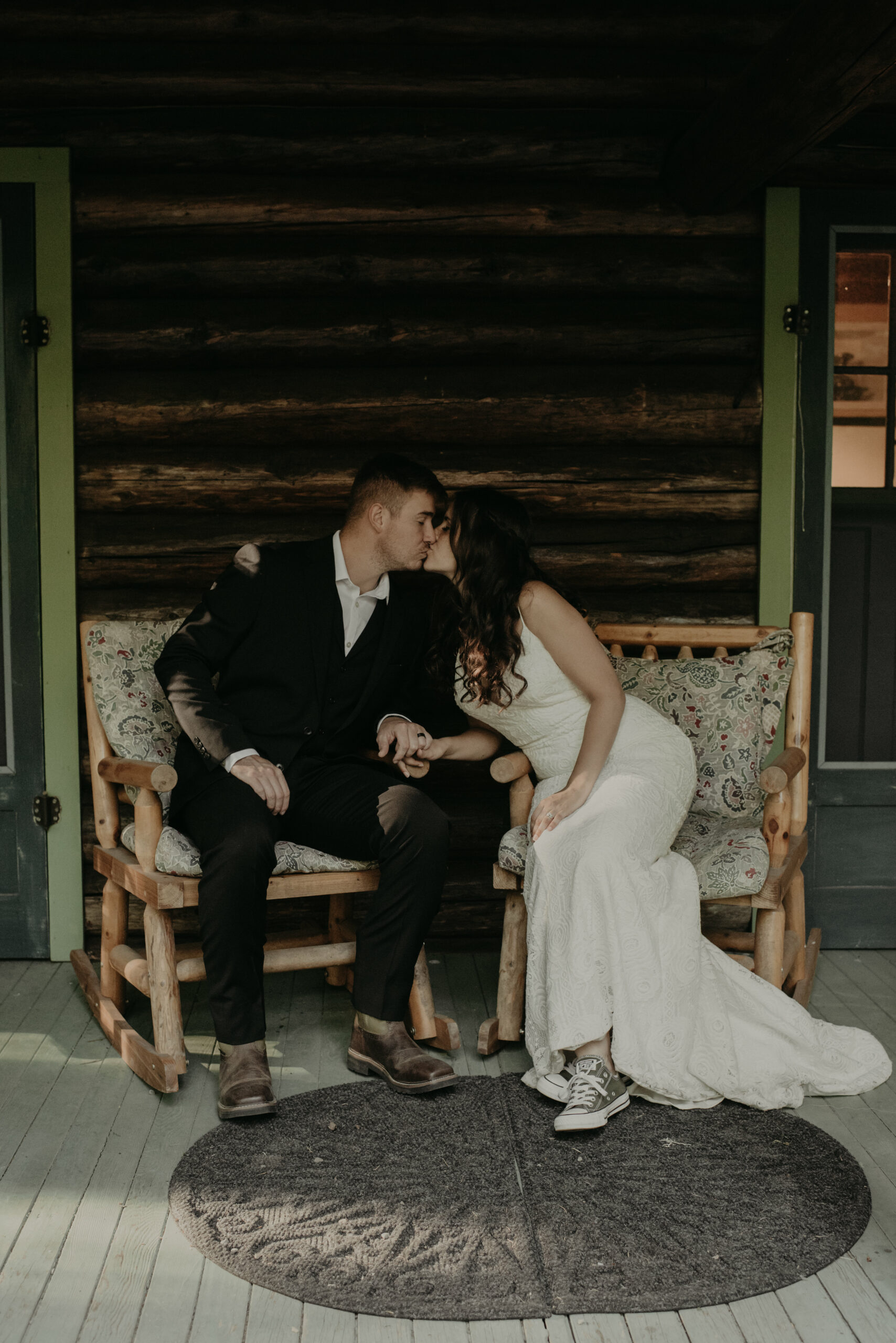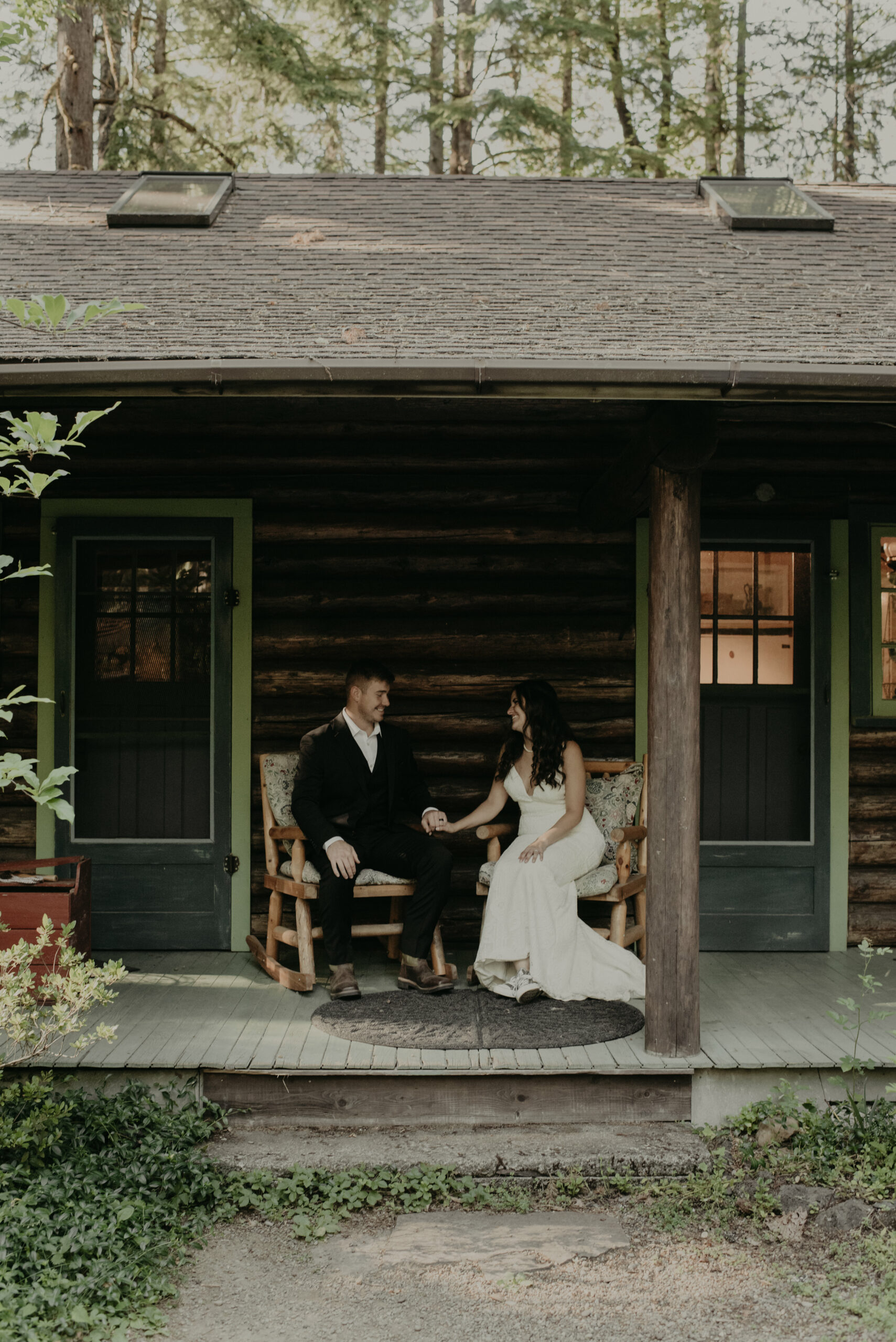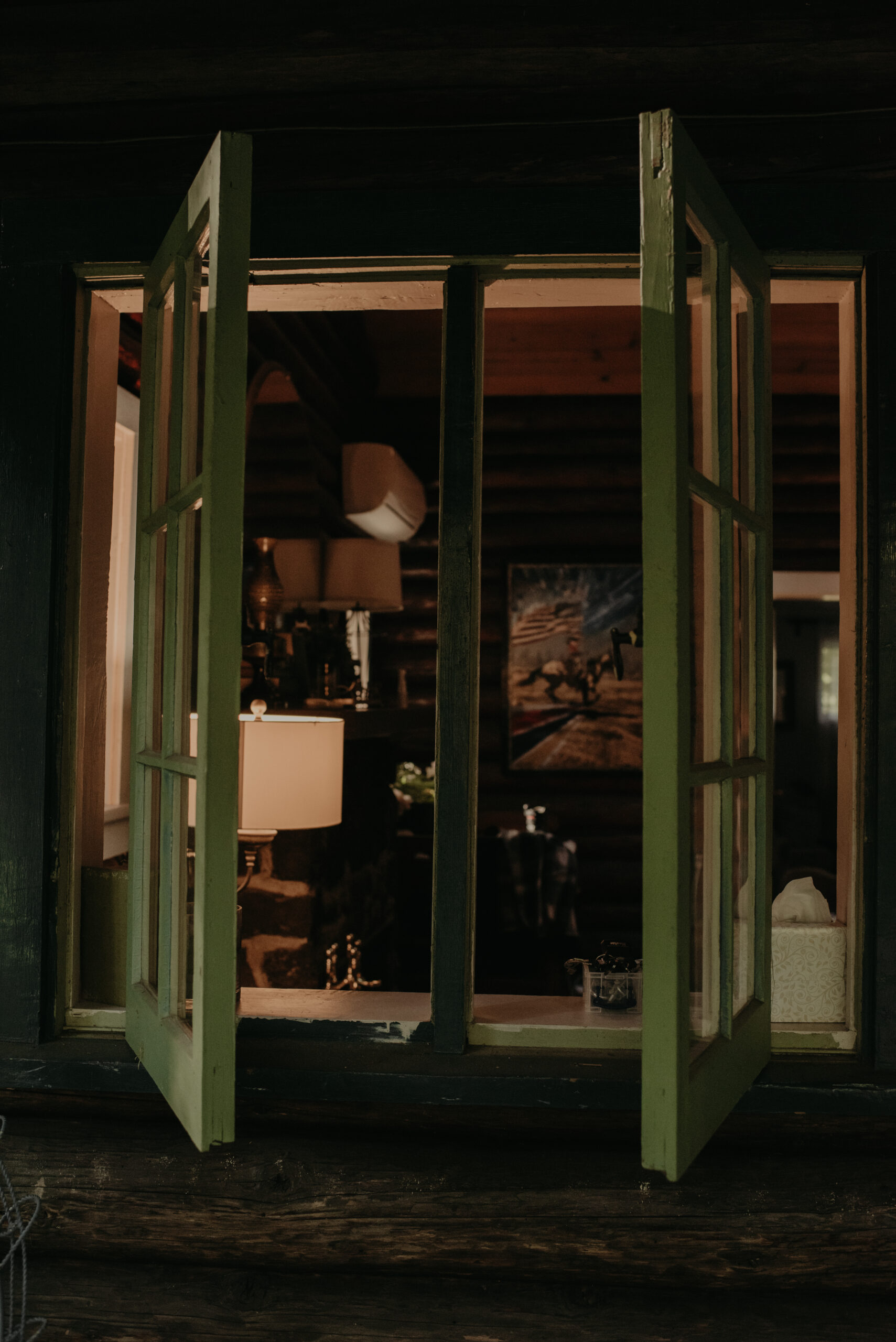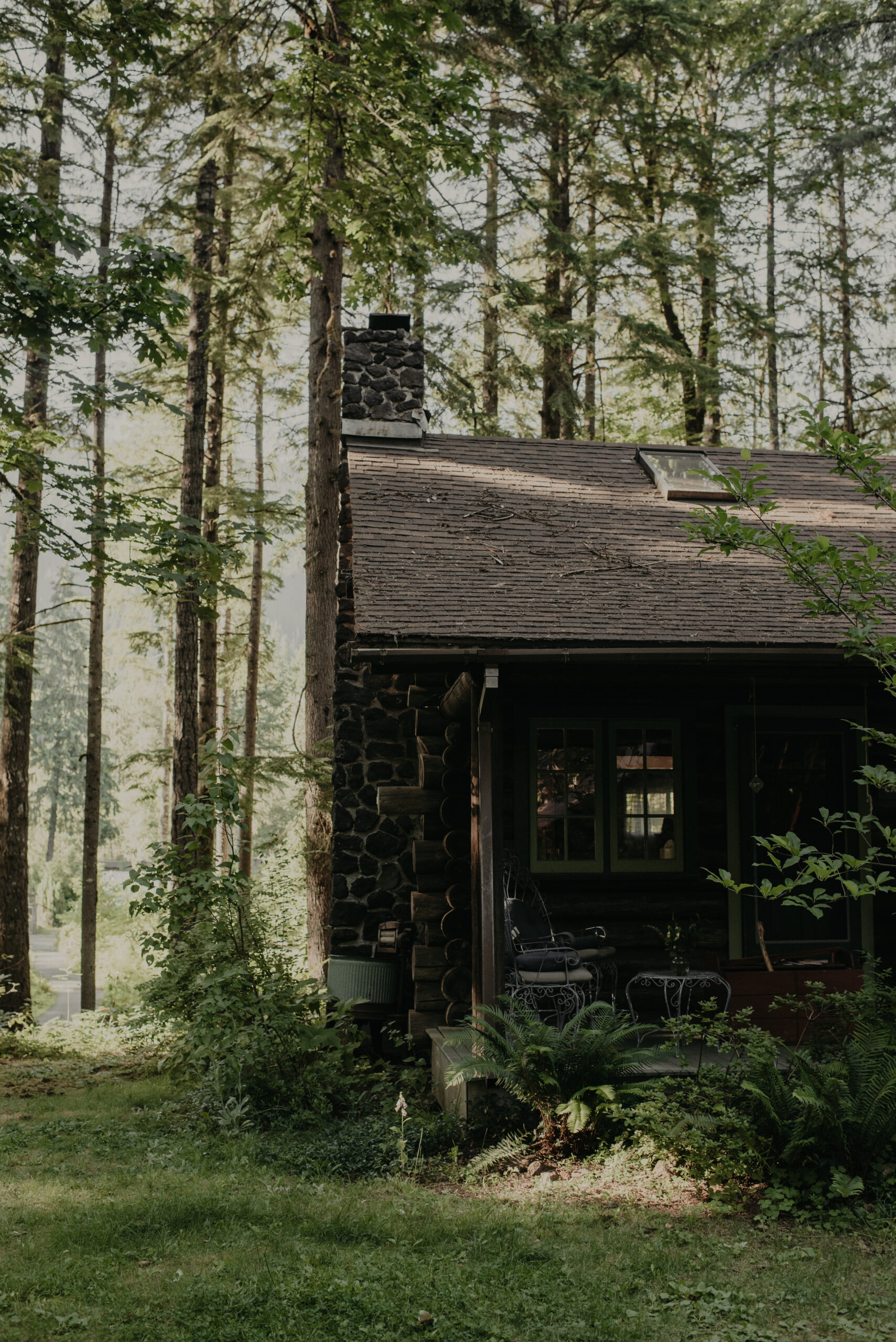 After, we loaded up the cars and headed down the road to the Proxy Falls trailhead. Belinda had no problem traipsing through the woods in her converse and dress, a bride who takes after my own heart. Belinda had told Emma, of Emma K. Films, and I to bring good shoes for the hike, which we definitely needed as we neared the falls. We had a few logs to climb over, and while the bride and groom easily made their way closer to Proxy, Emma and I carefully crawled to make sure our gear wasn't going to get wet. But, we made it. The sun played peek-a-boo in between the forest branches, and the mist was refreshing. Belinda and Cody couldn't stop kissing each other, it was the absolute sweetest thing to capture.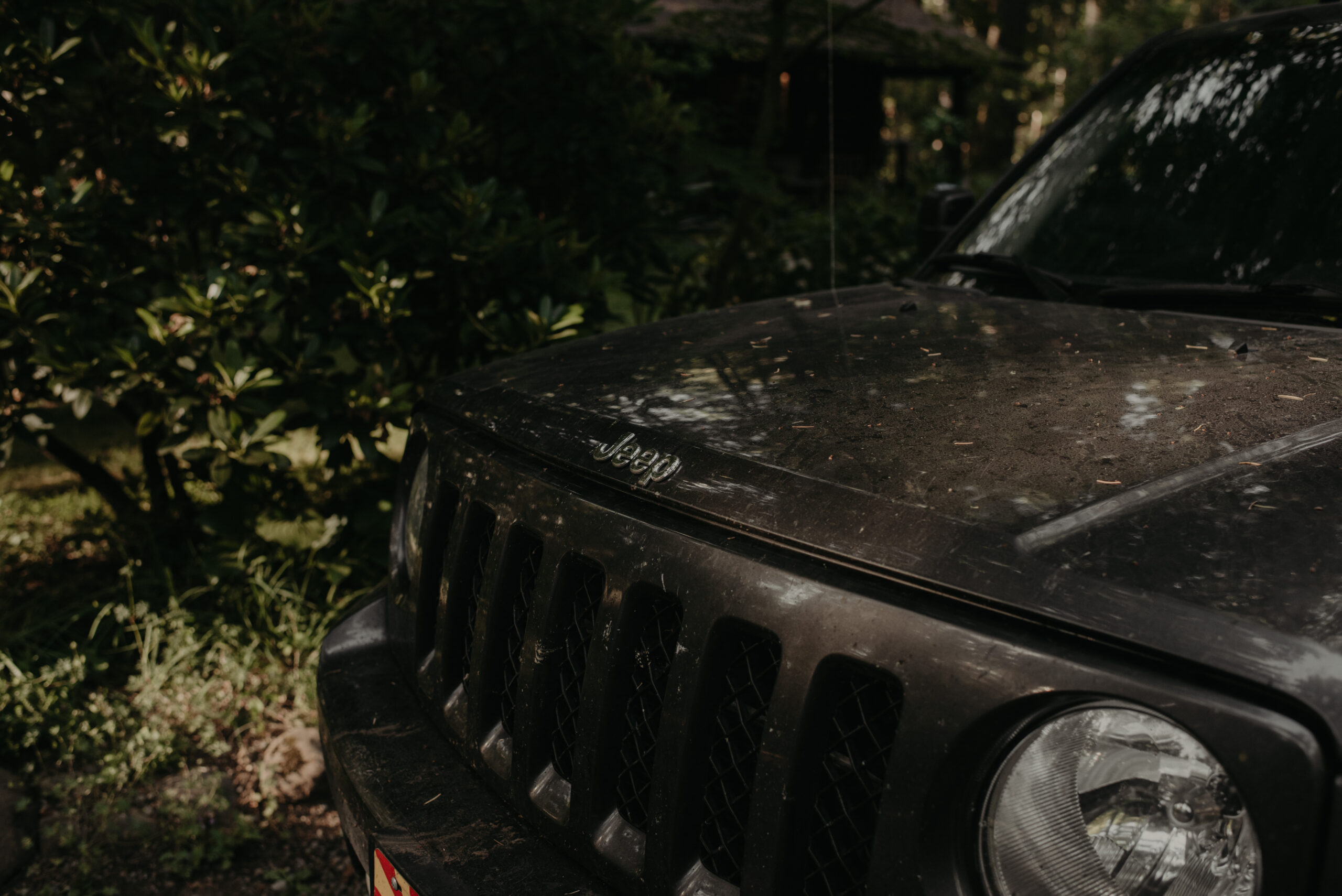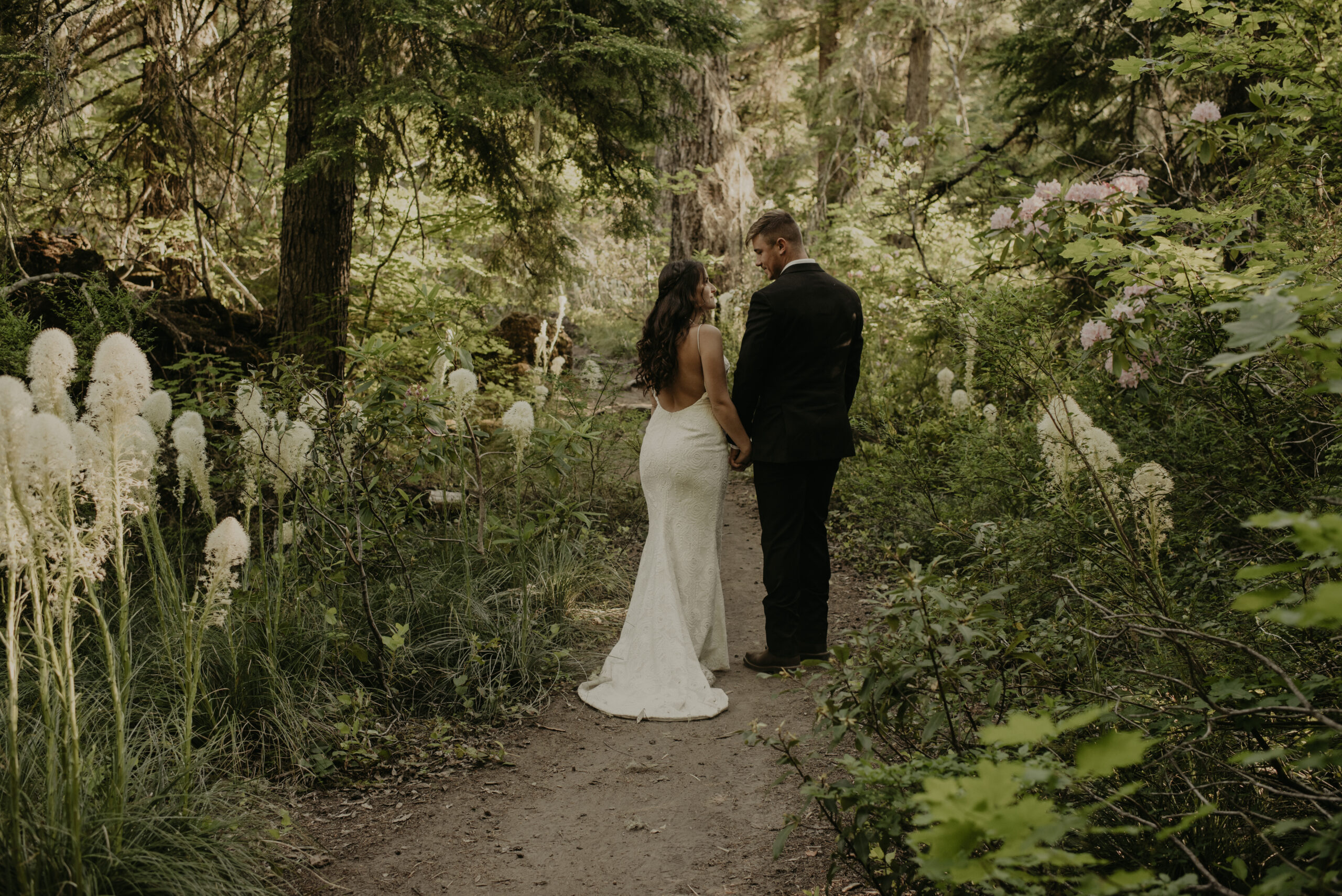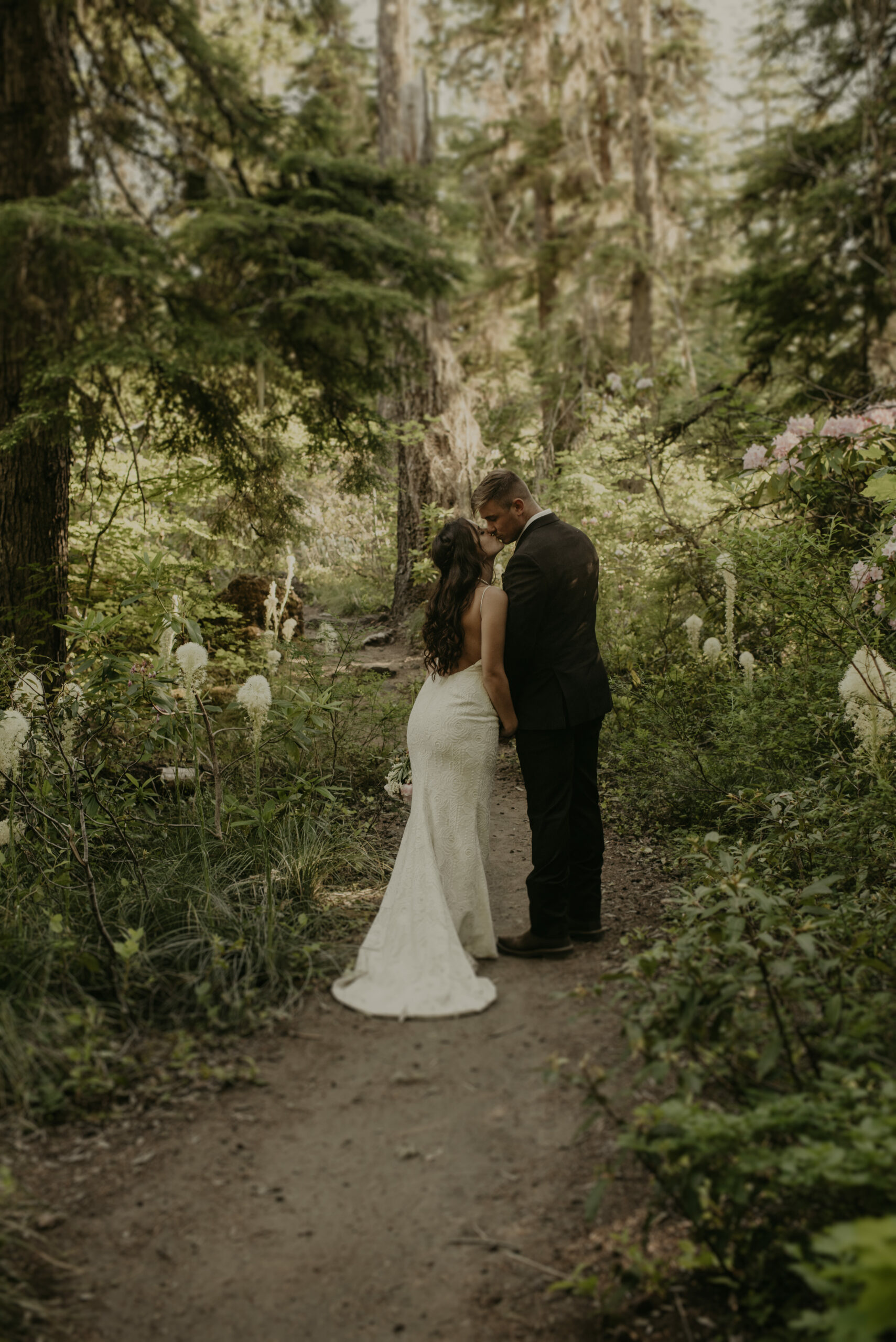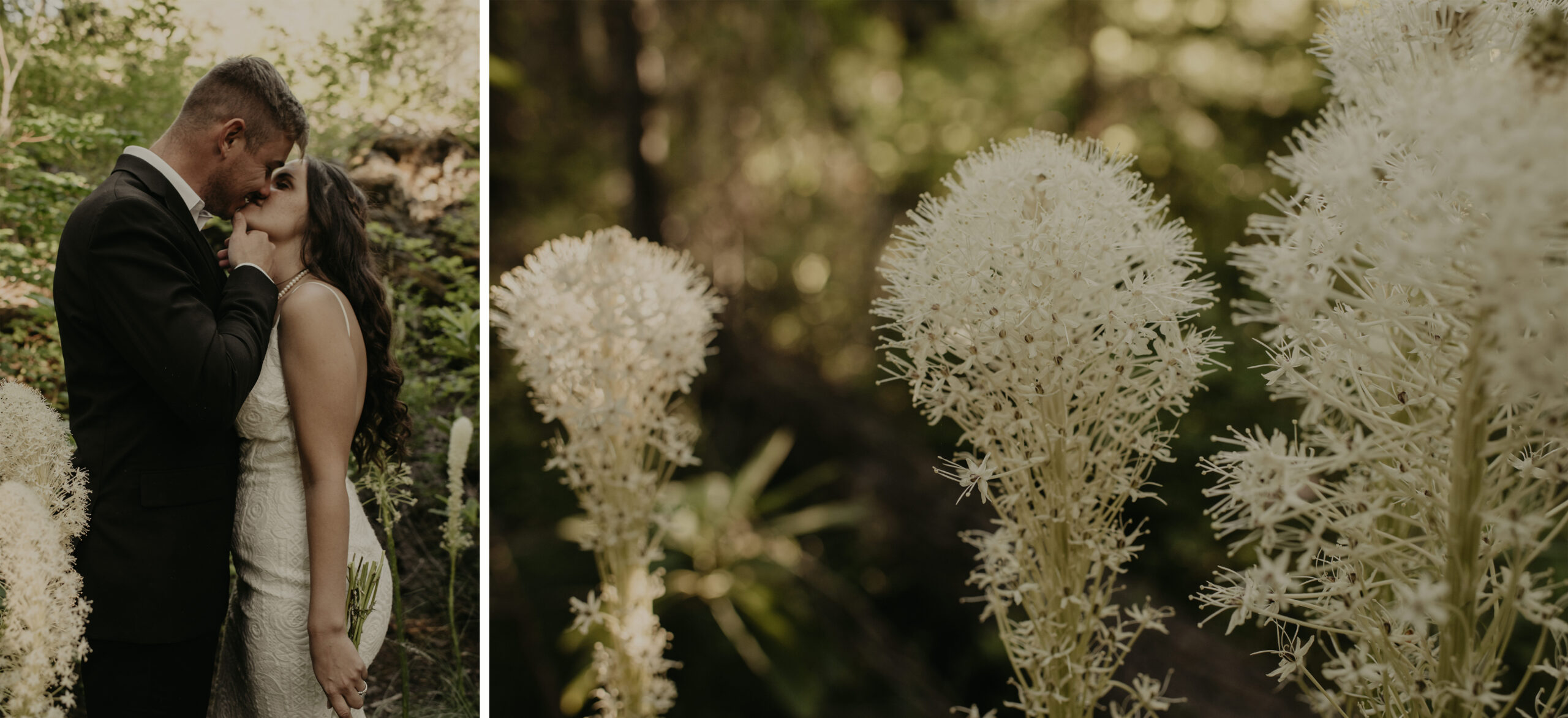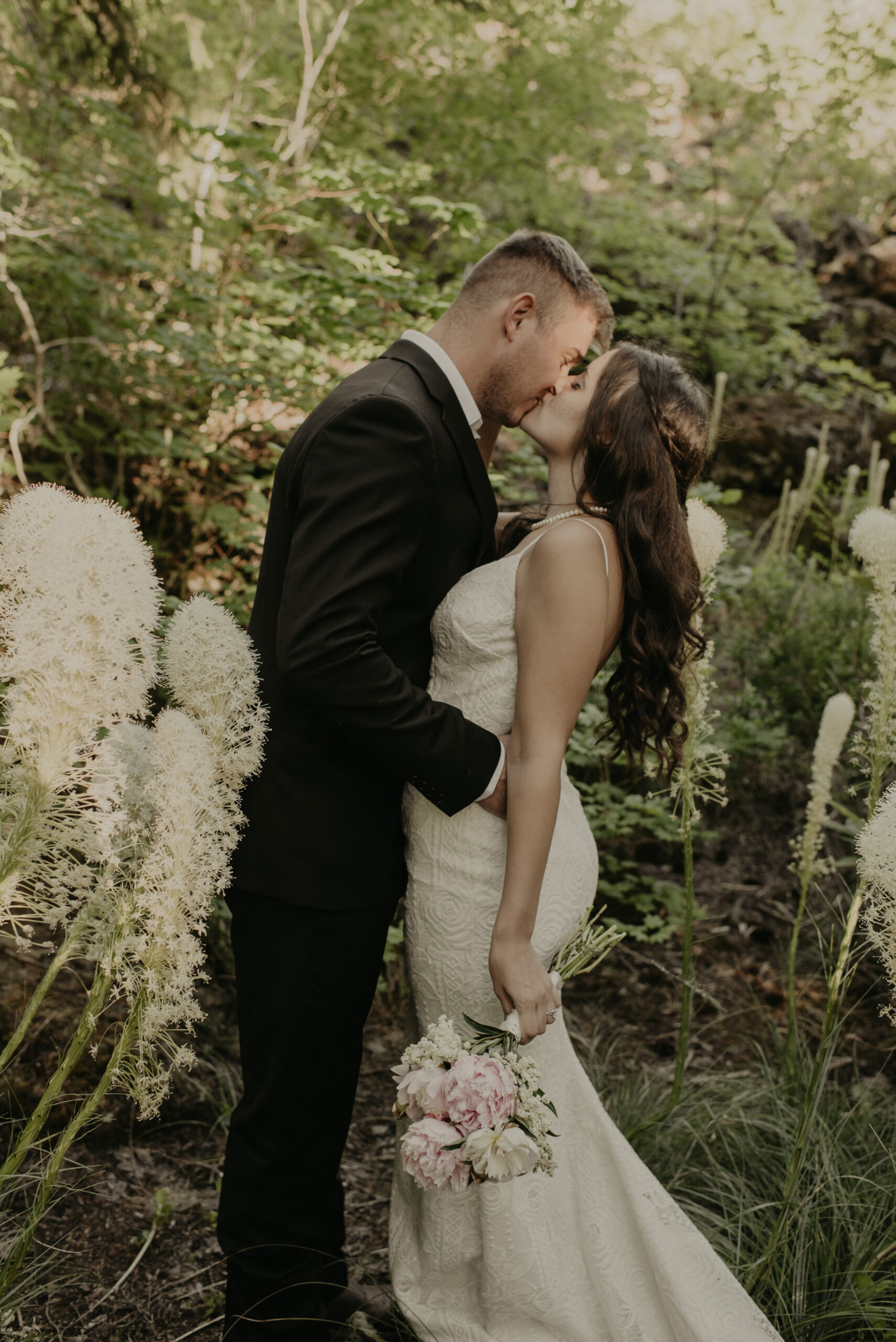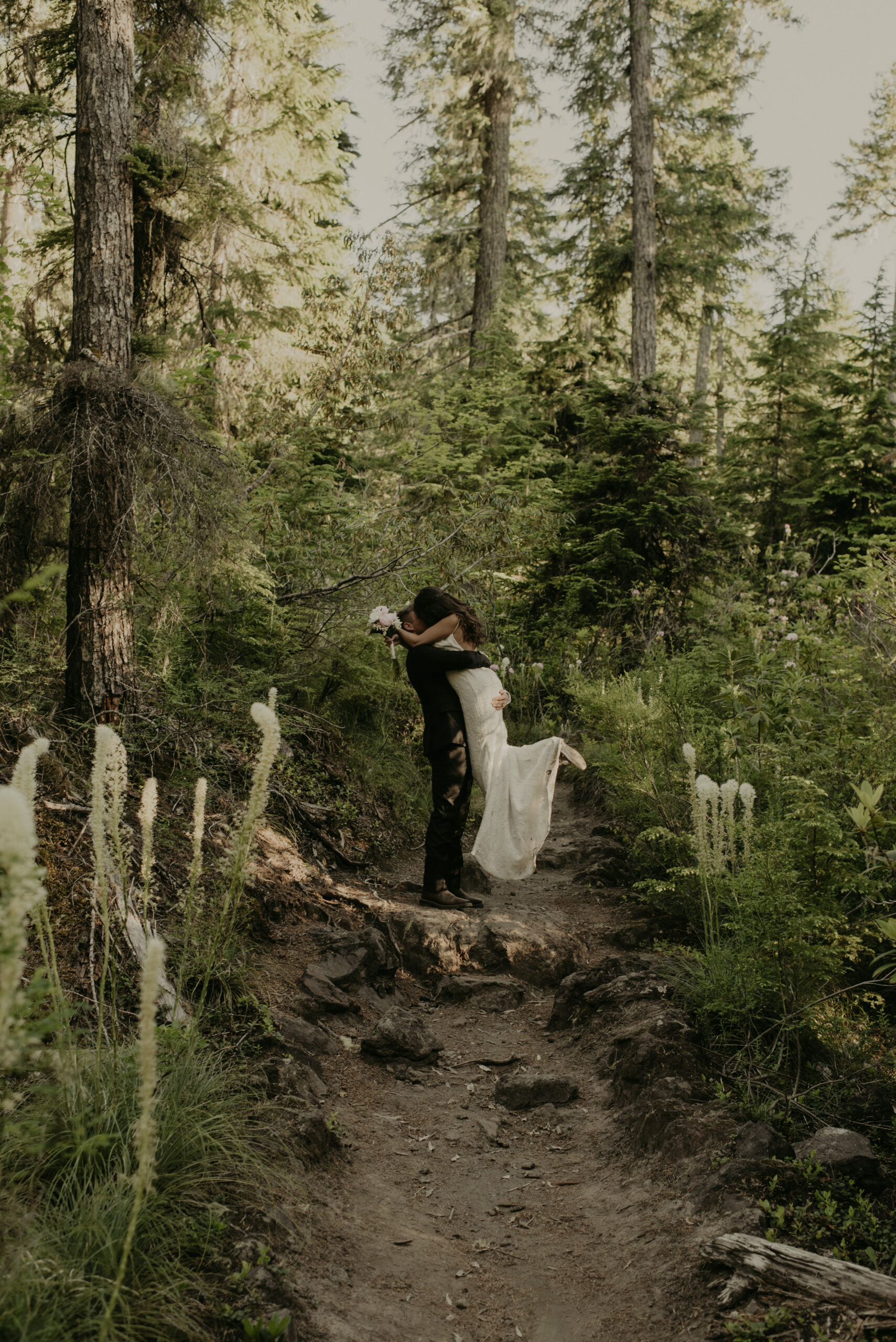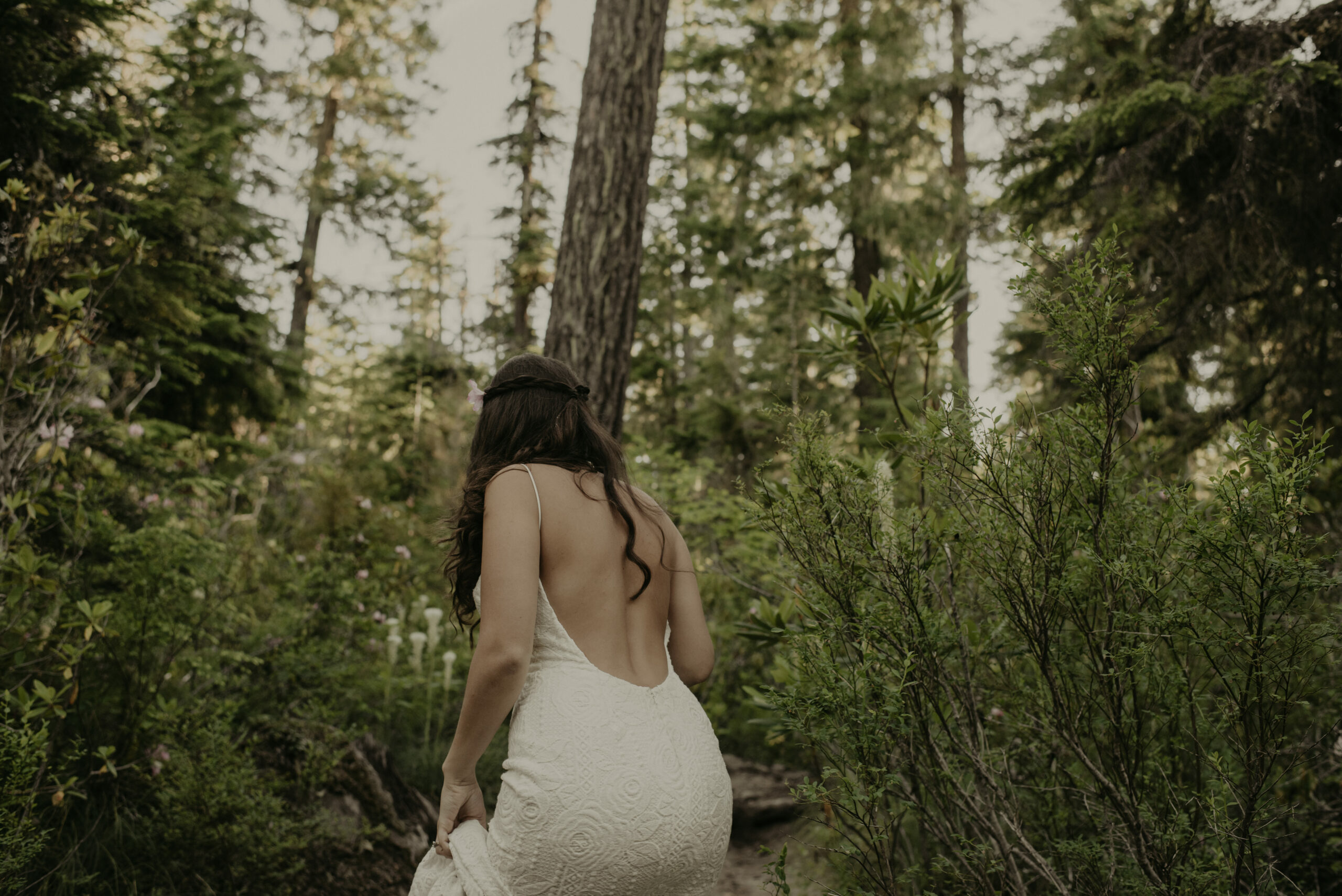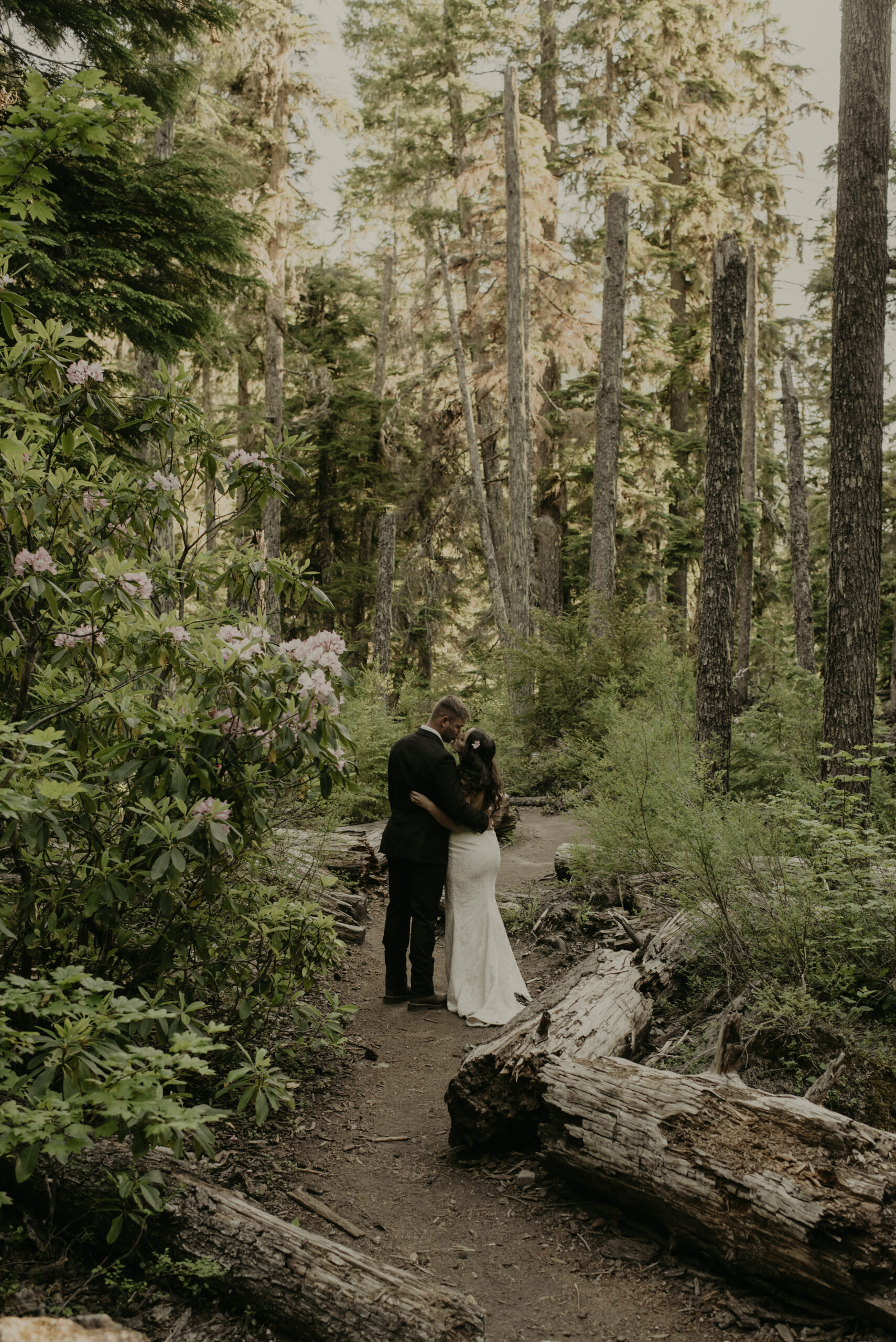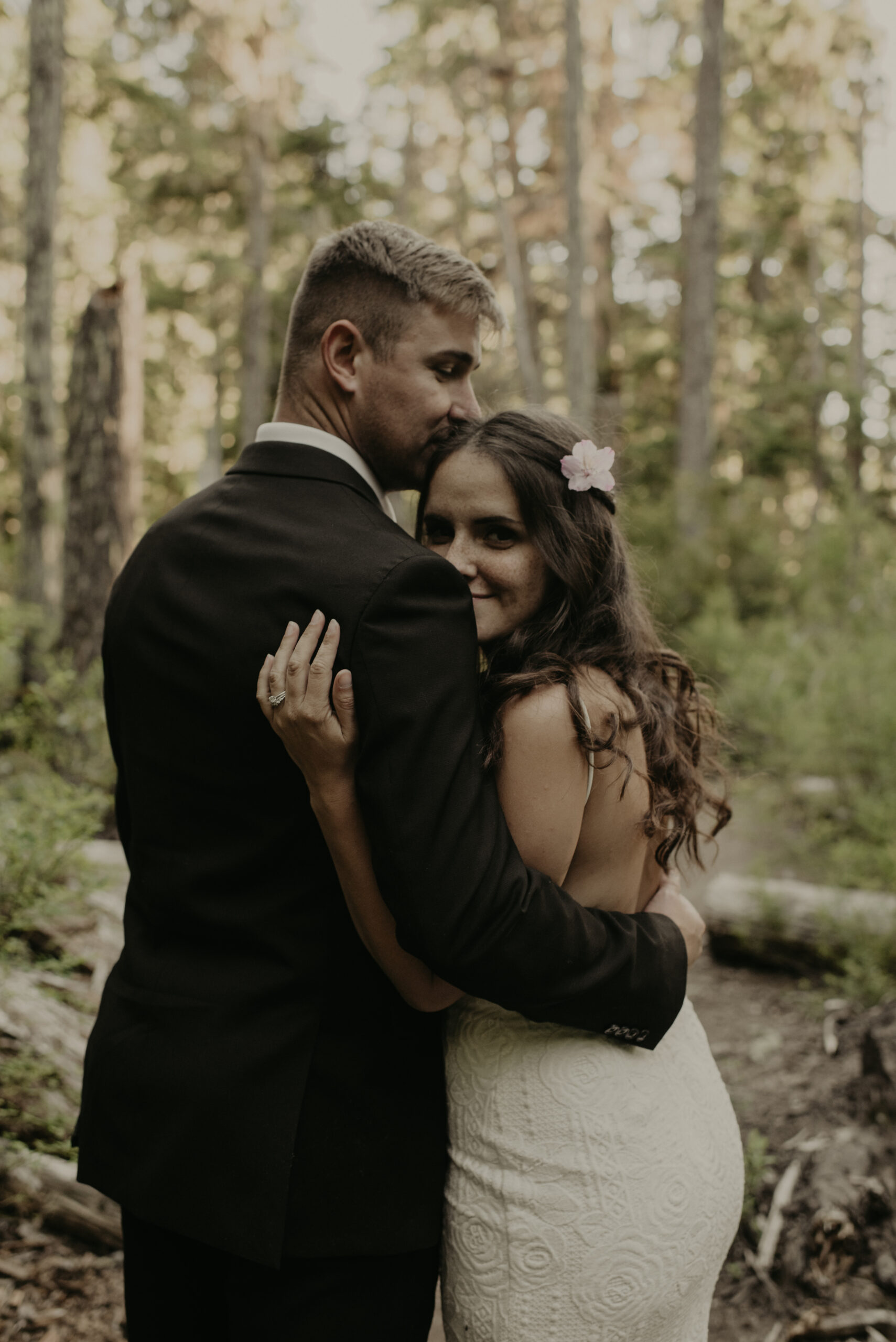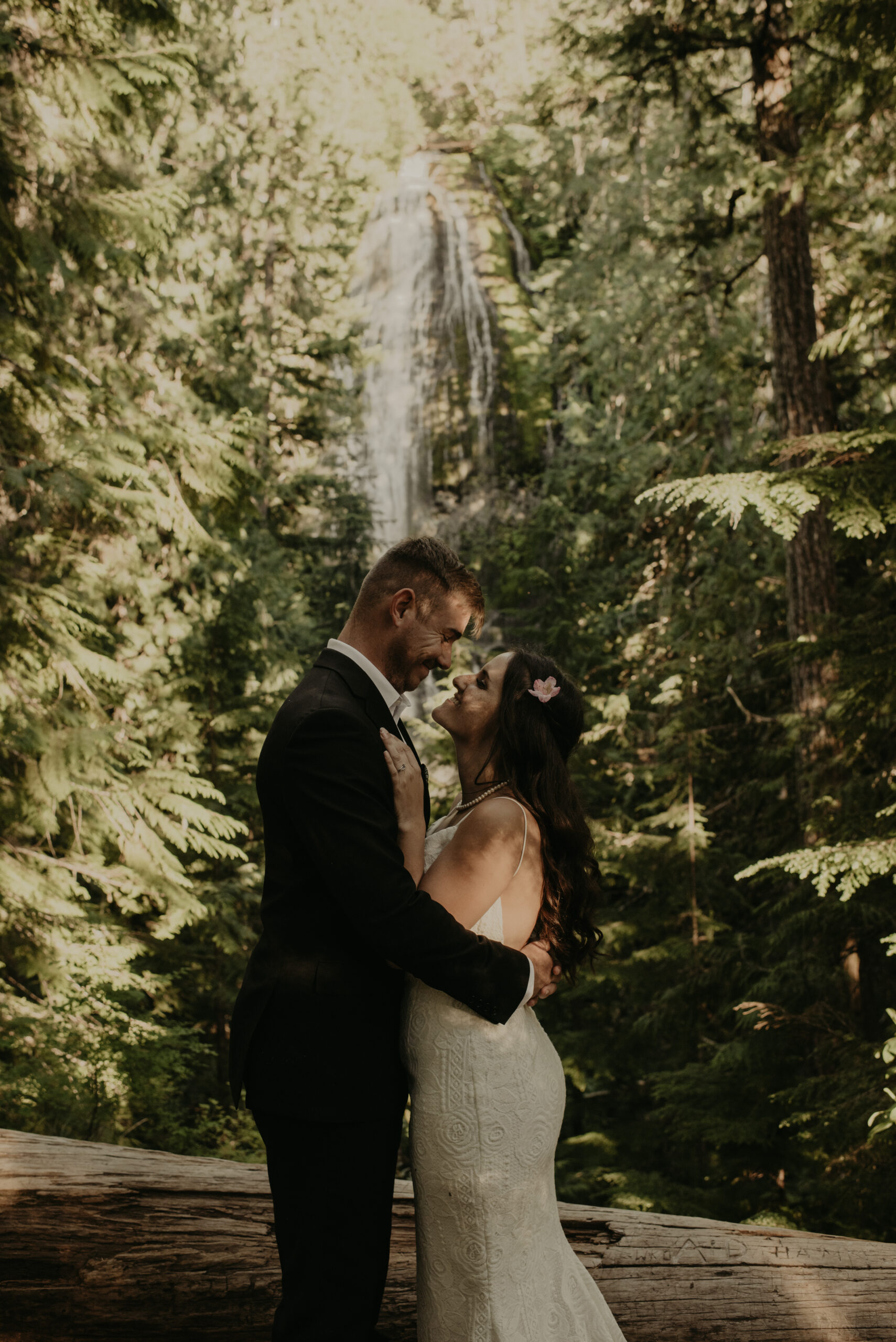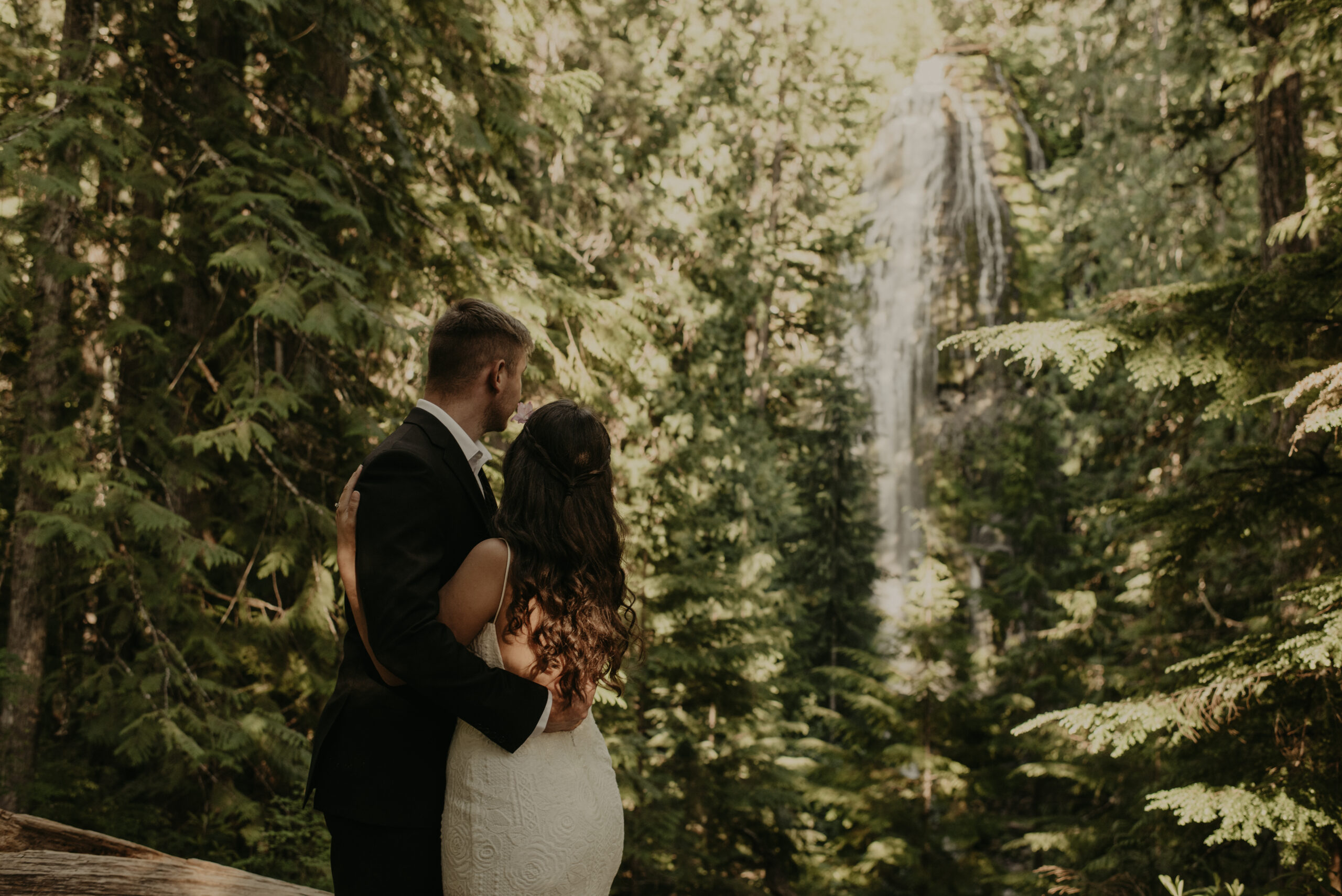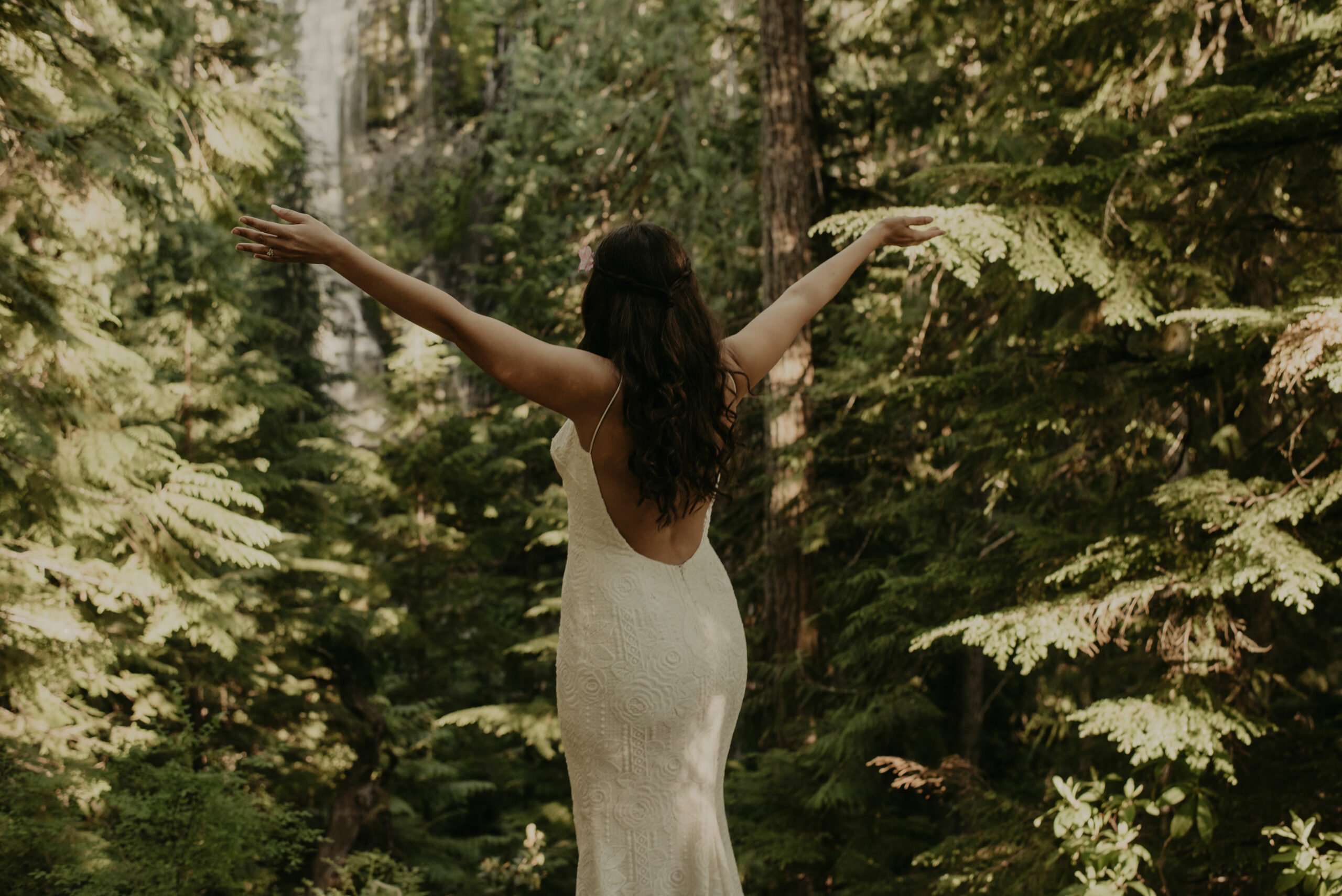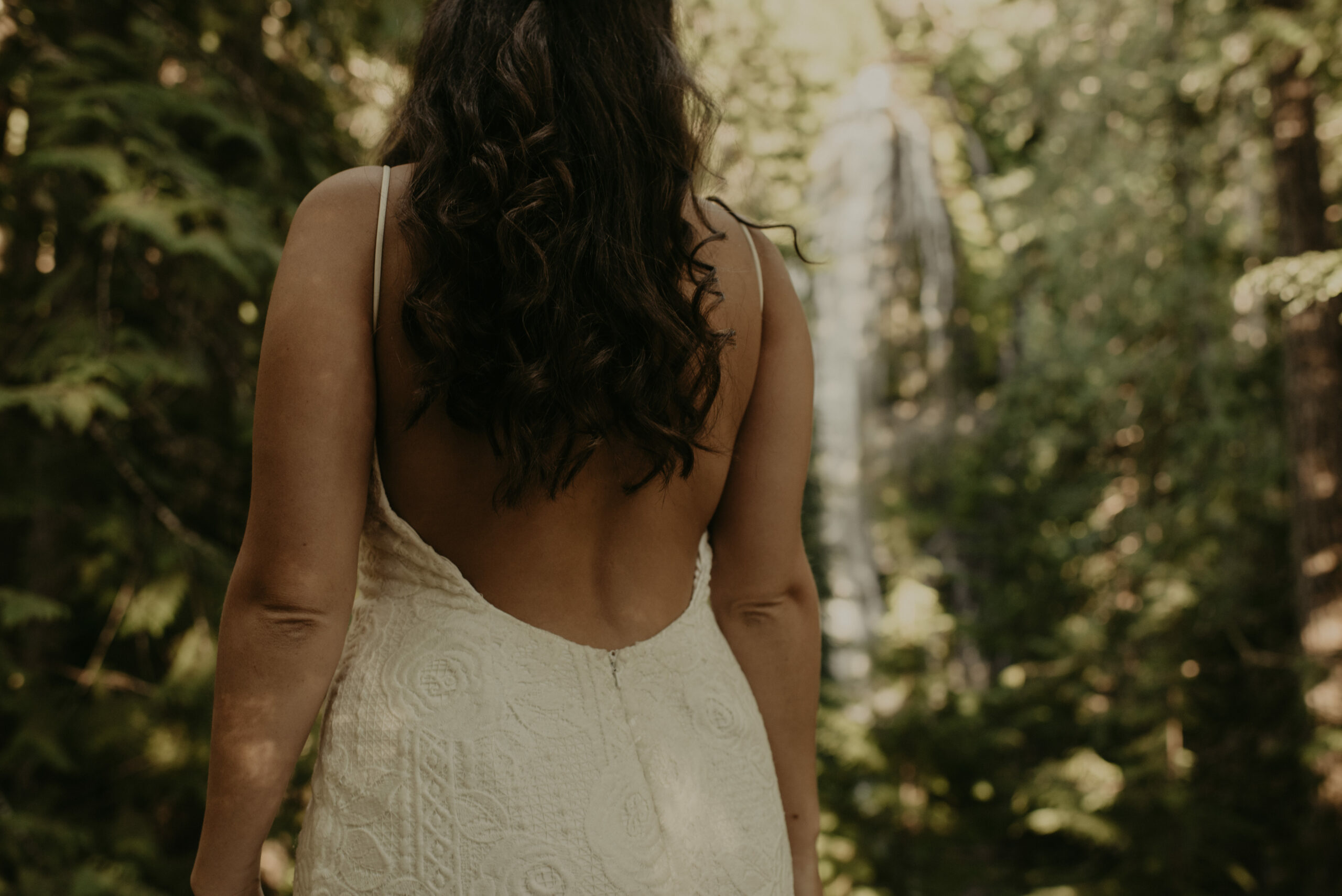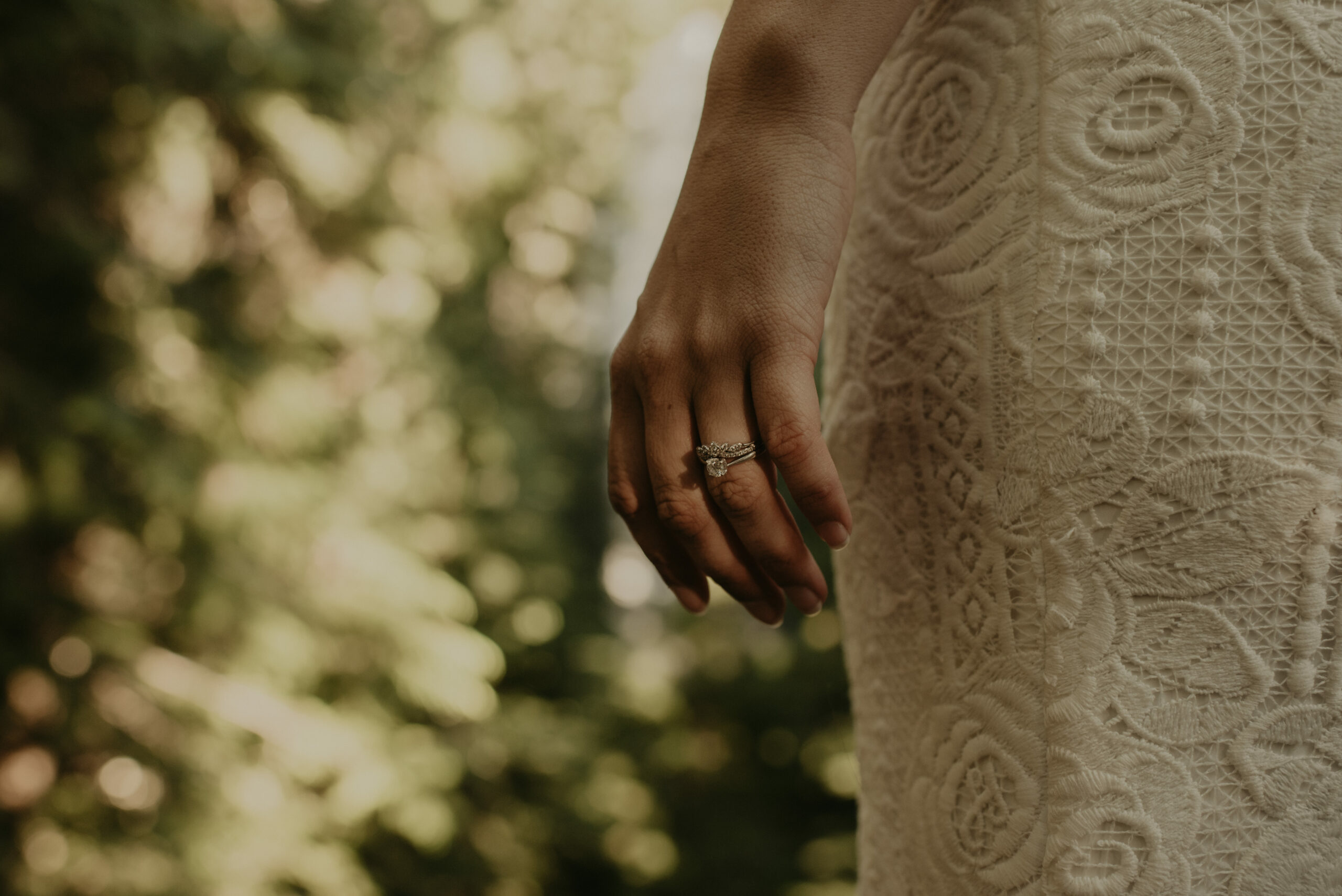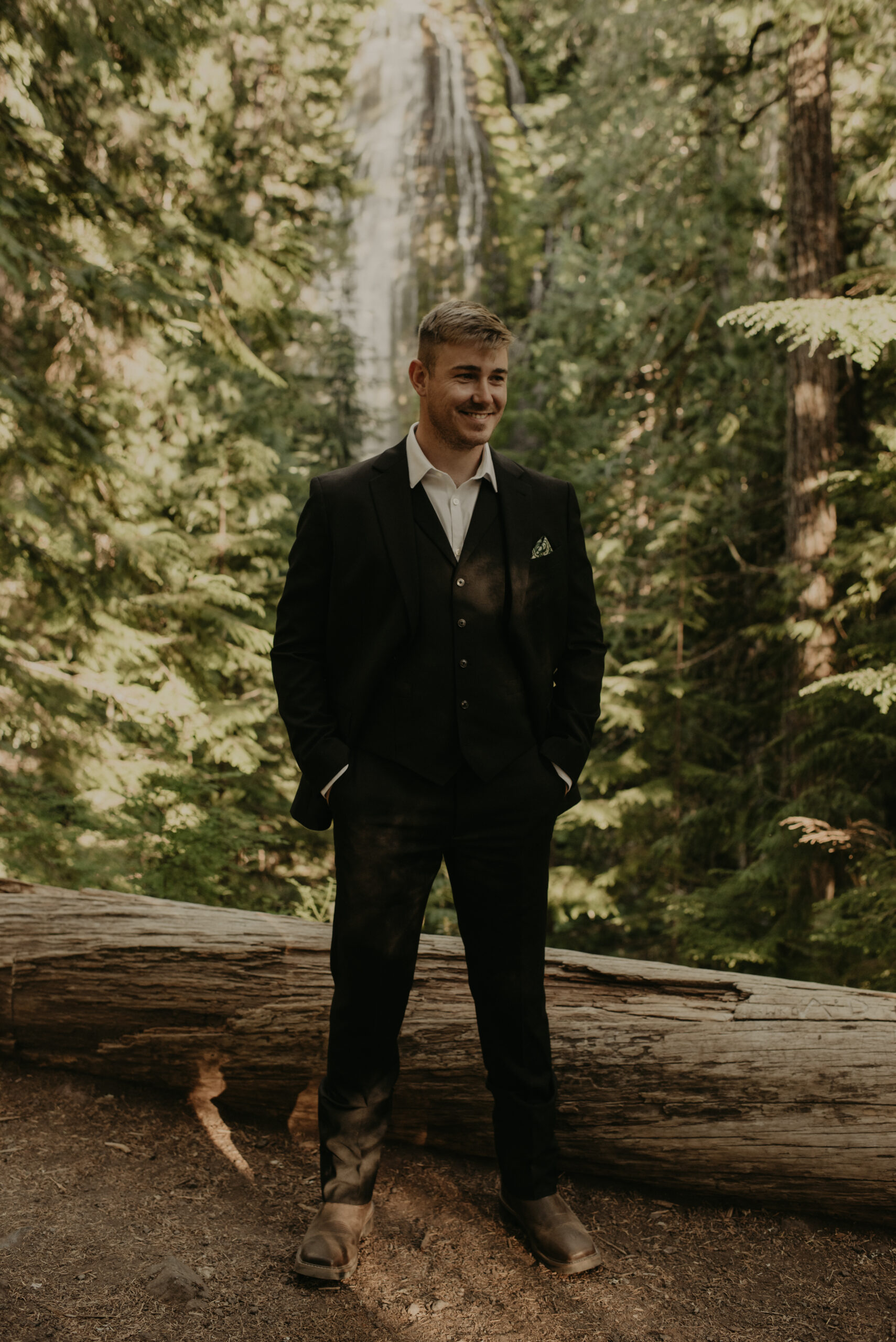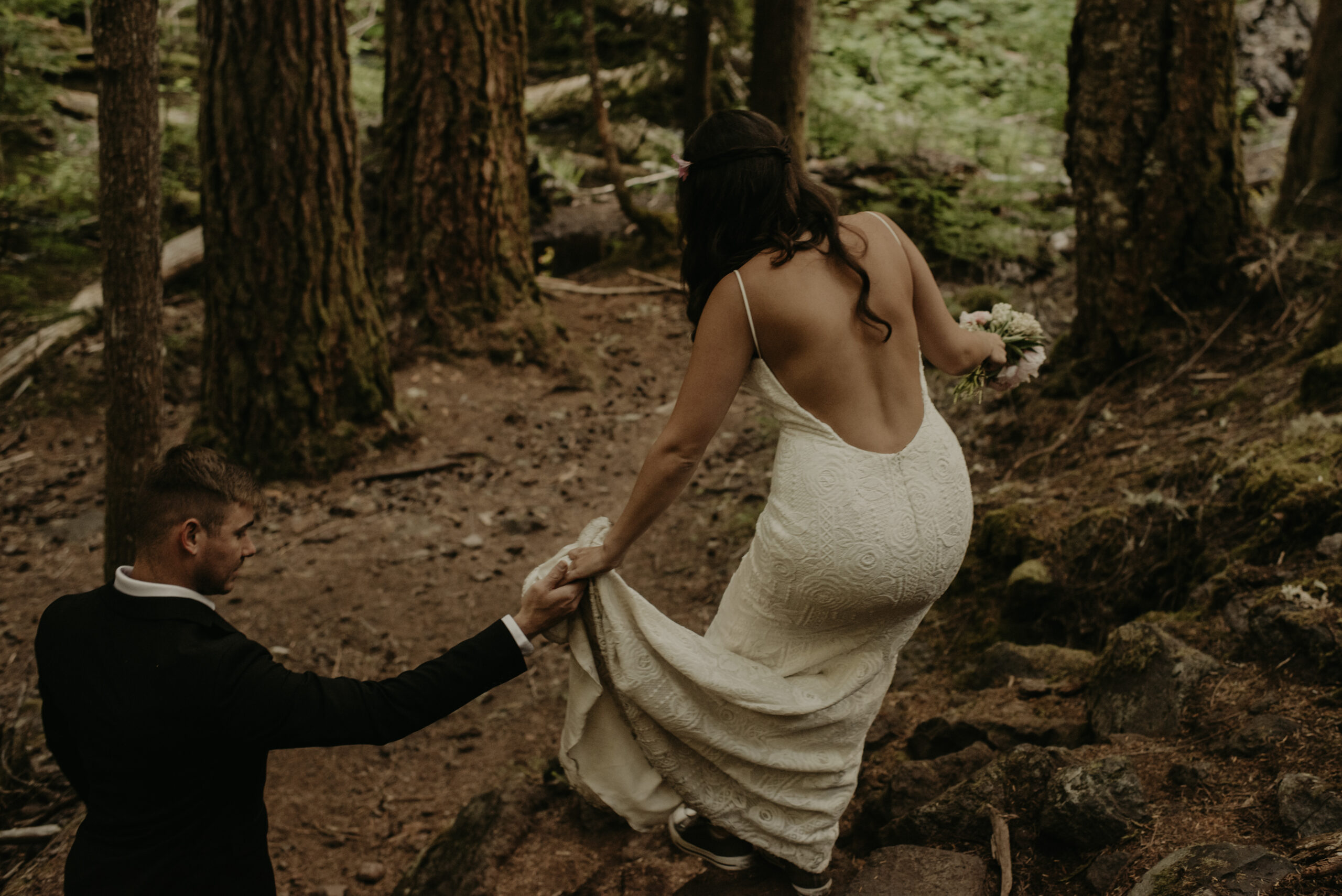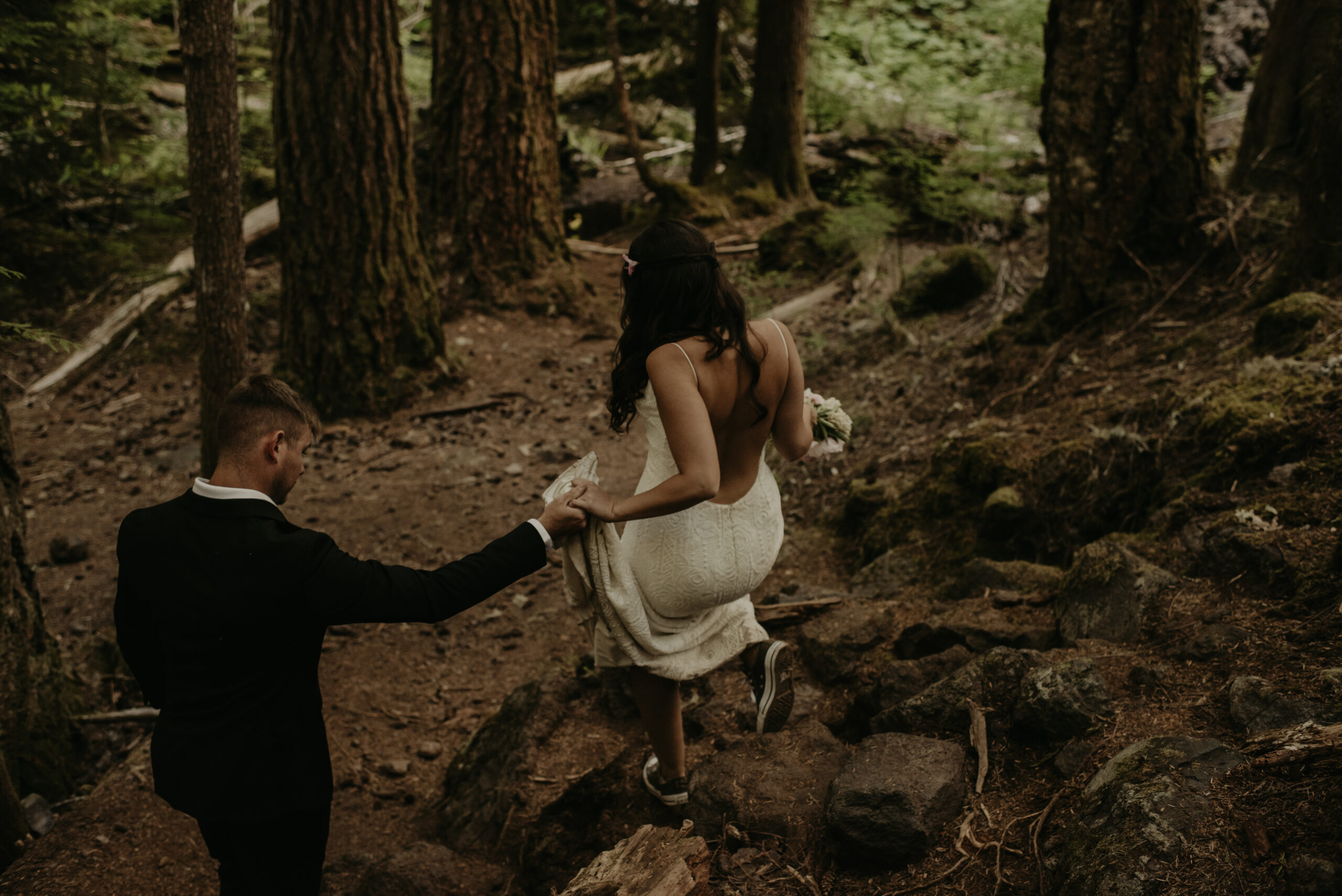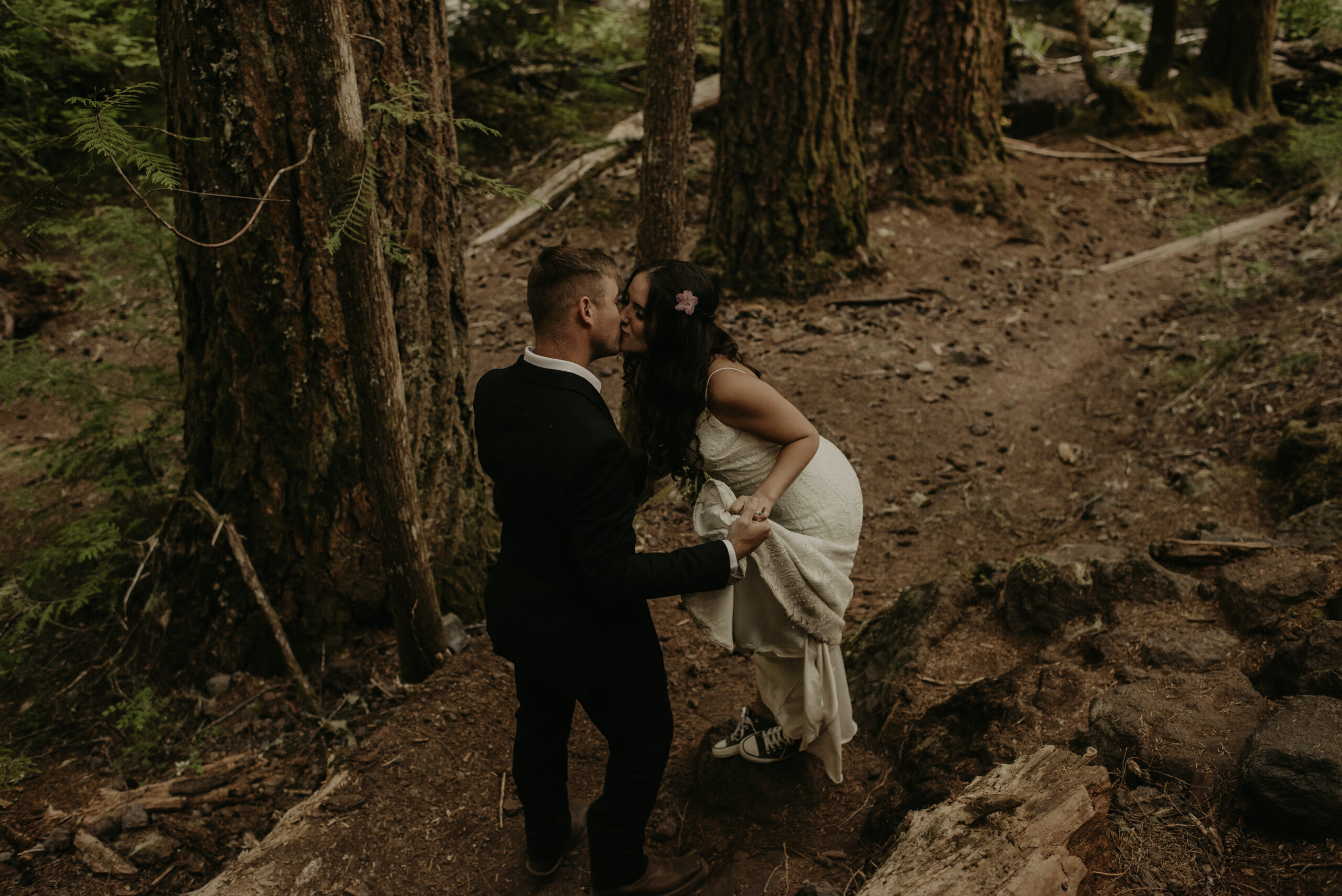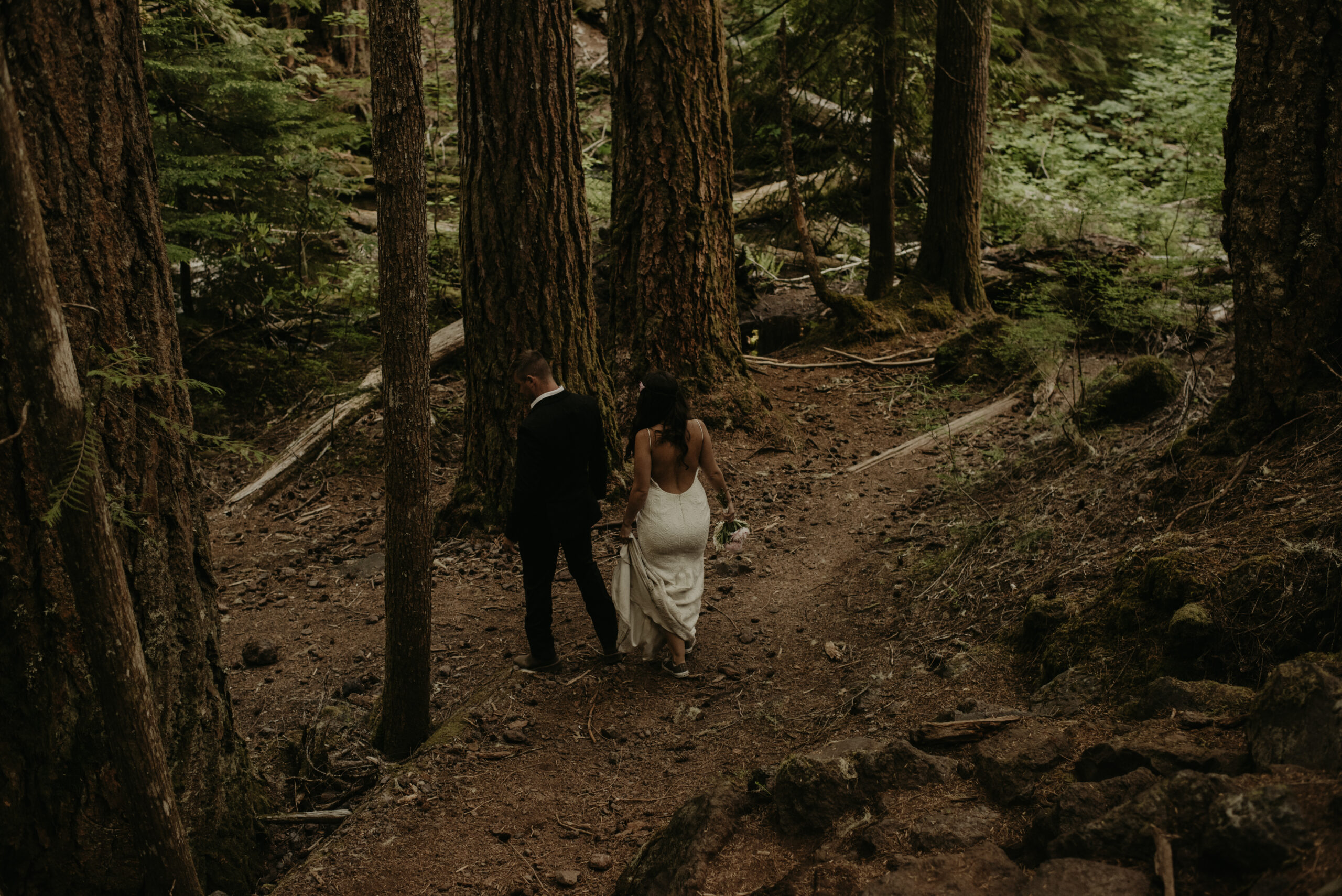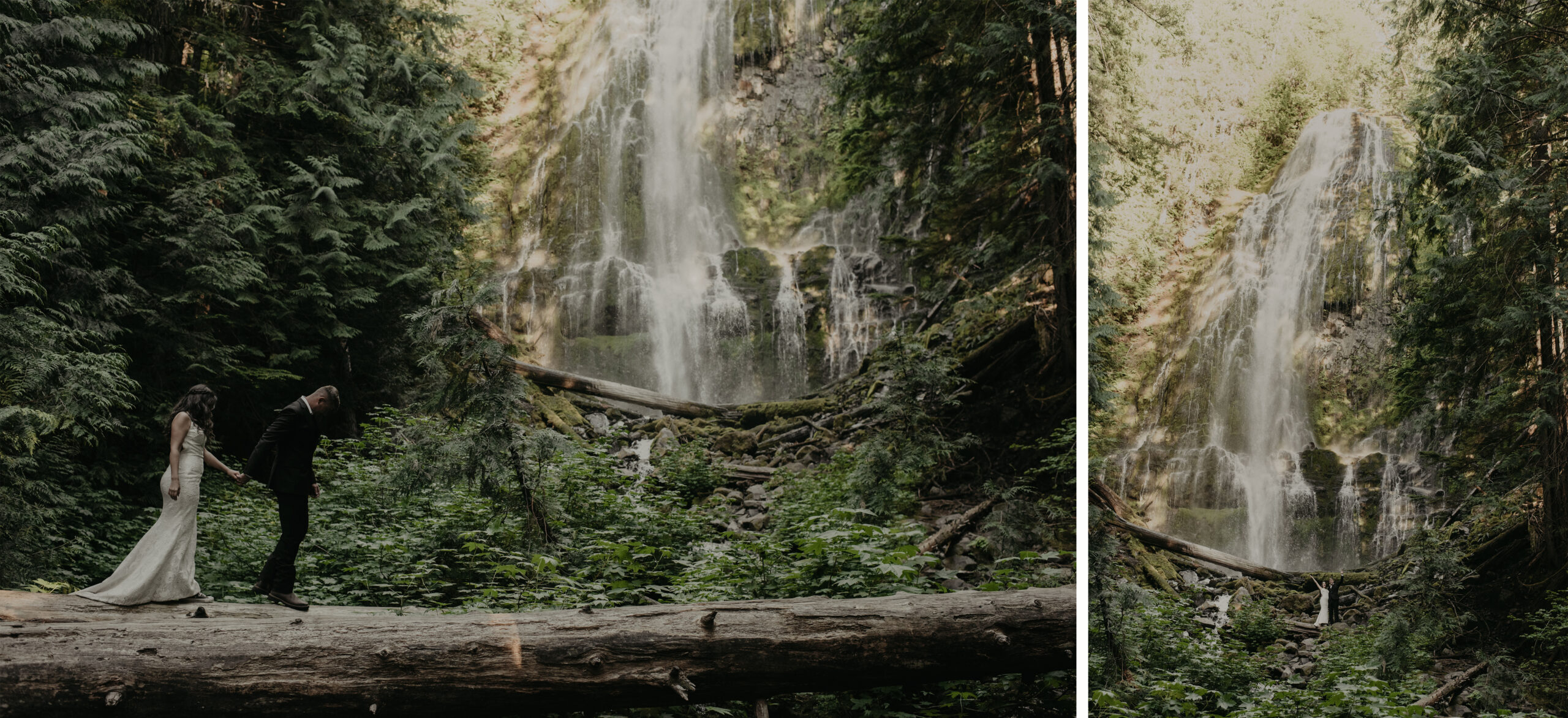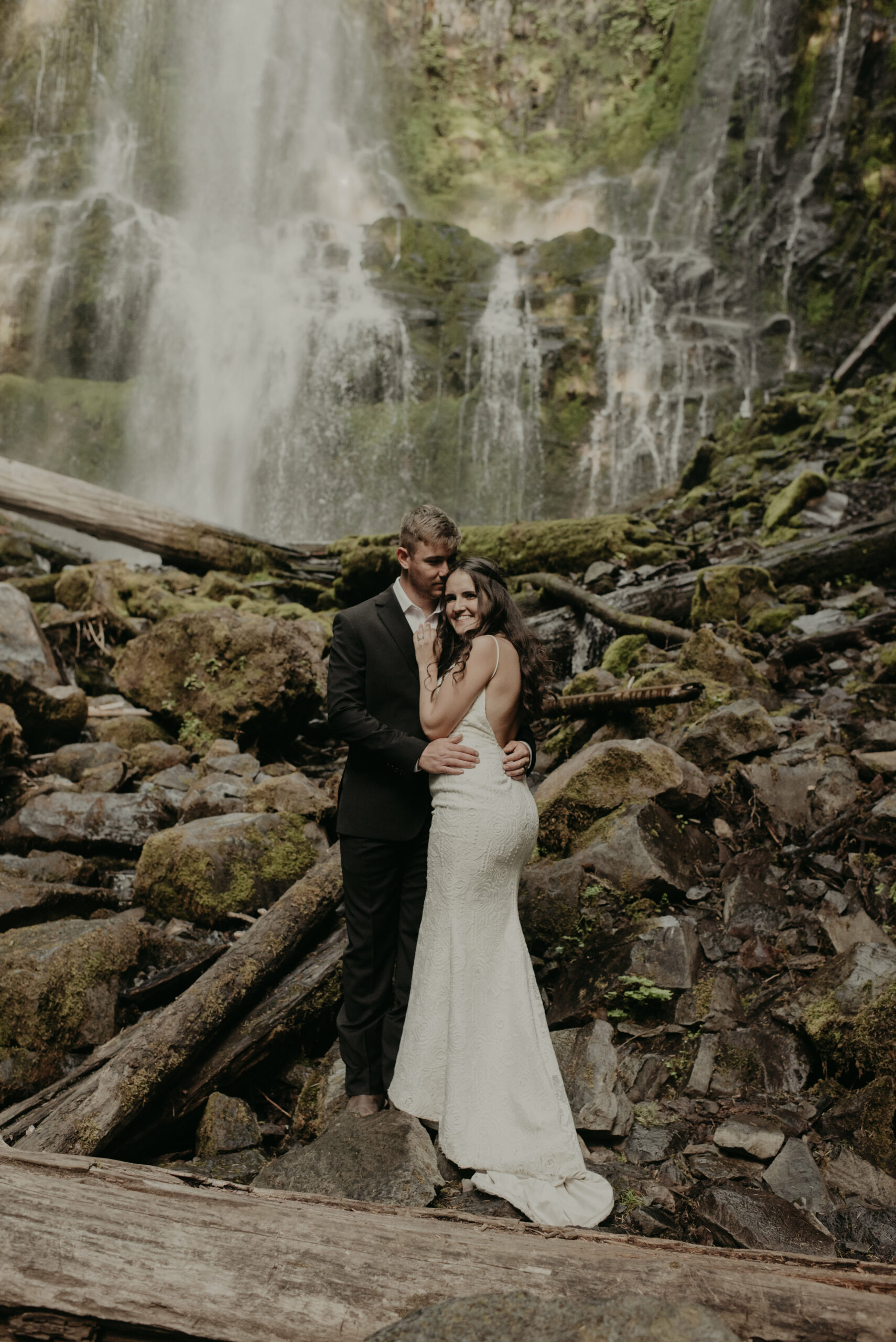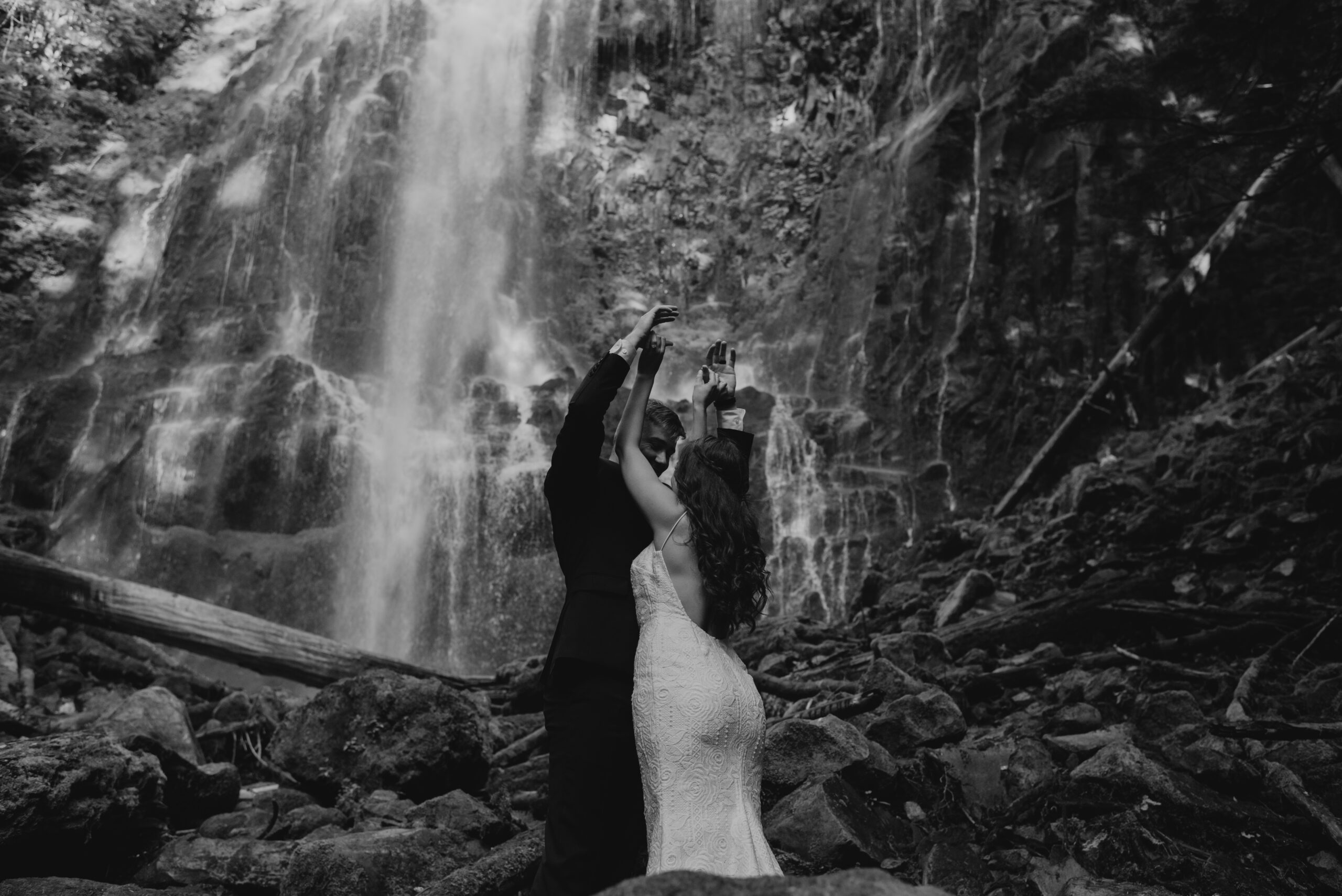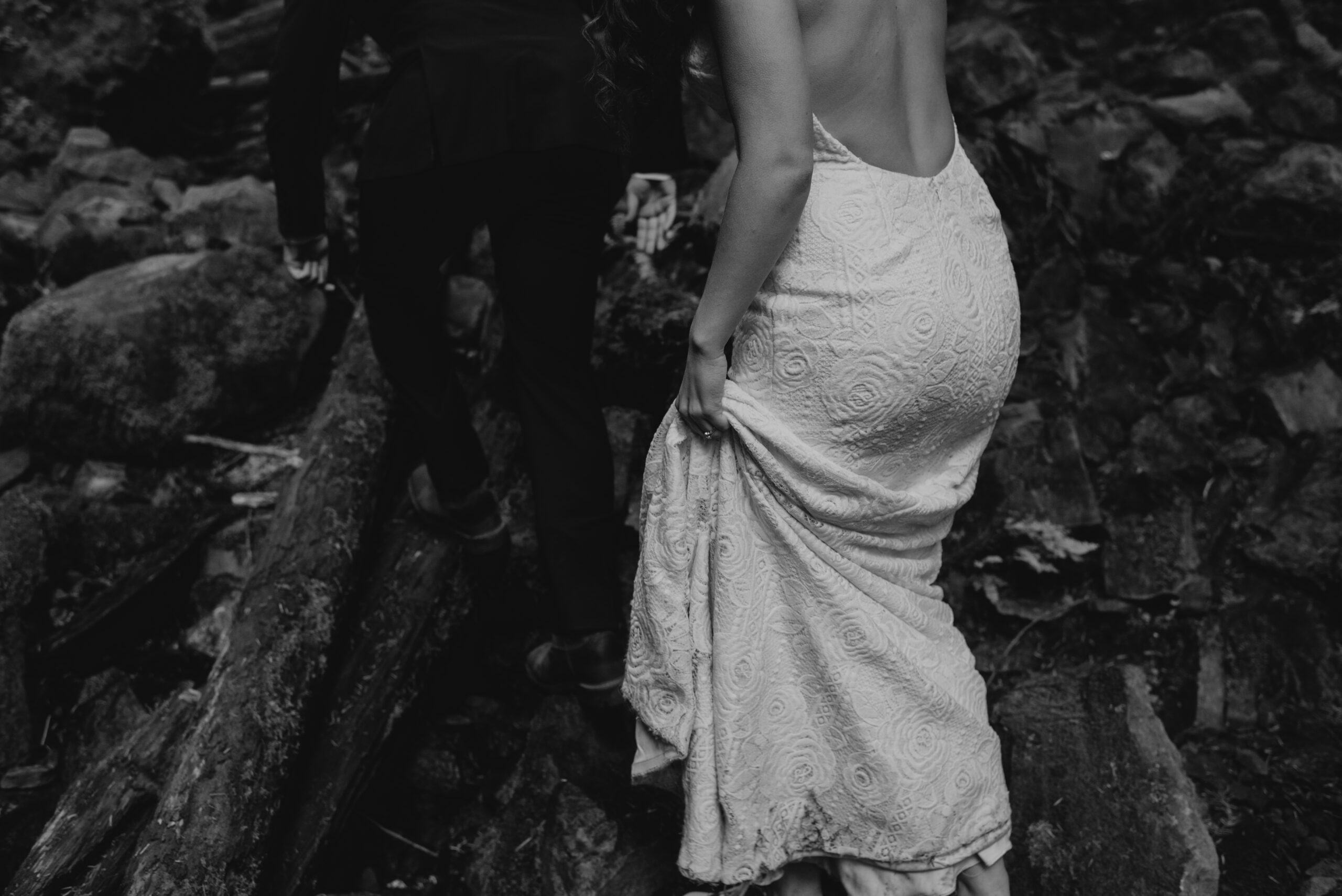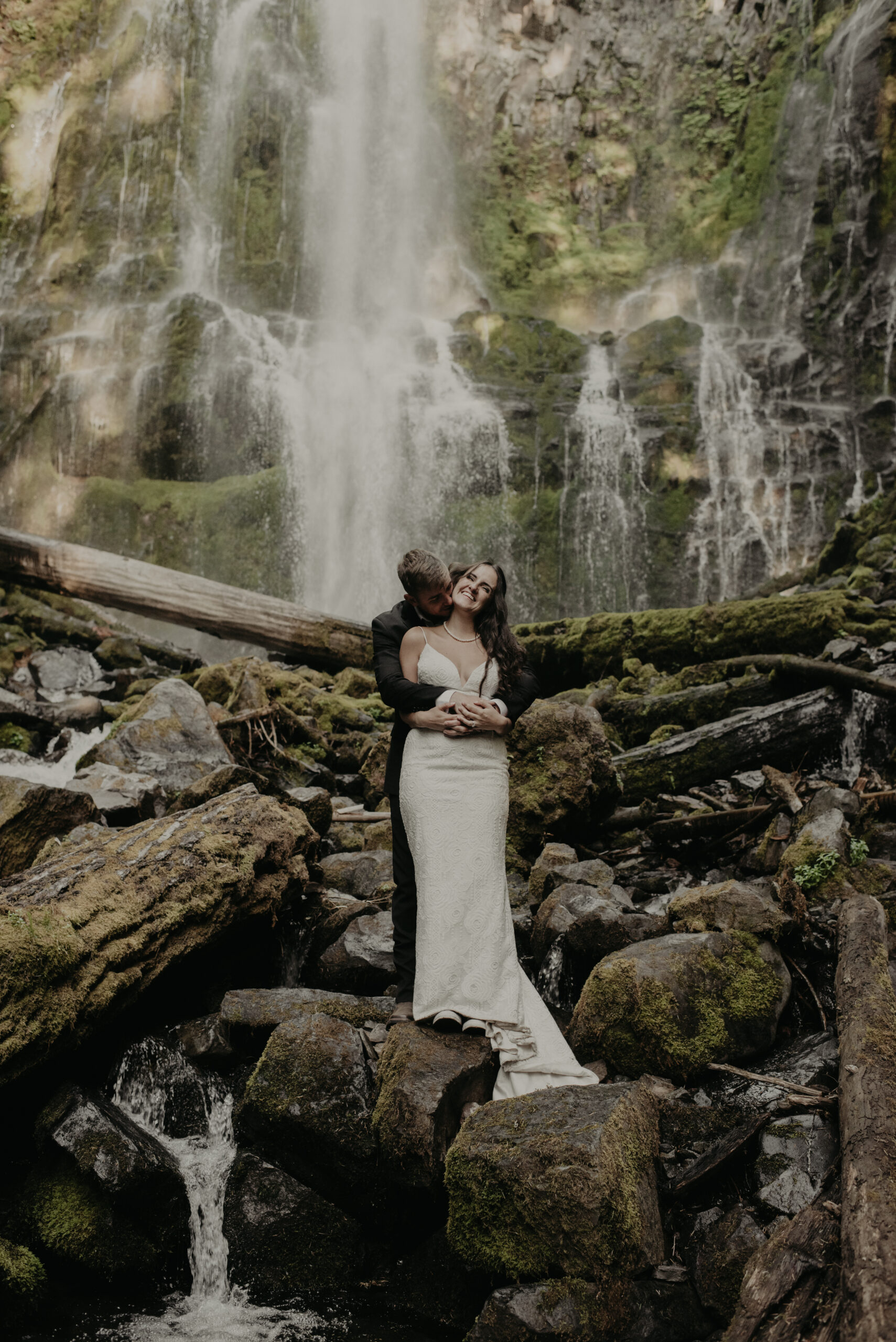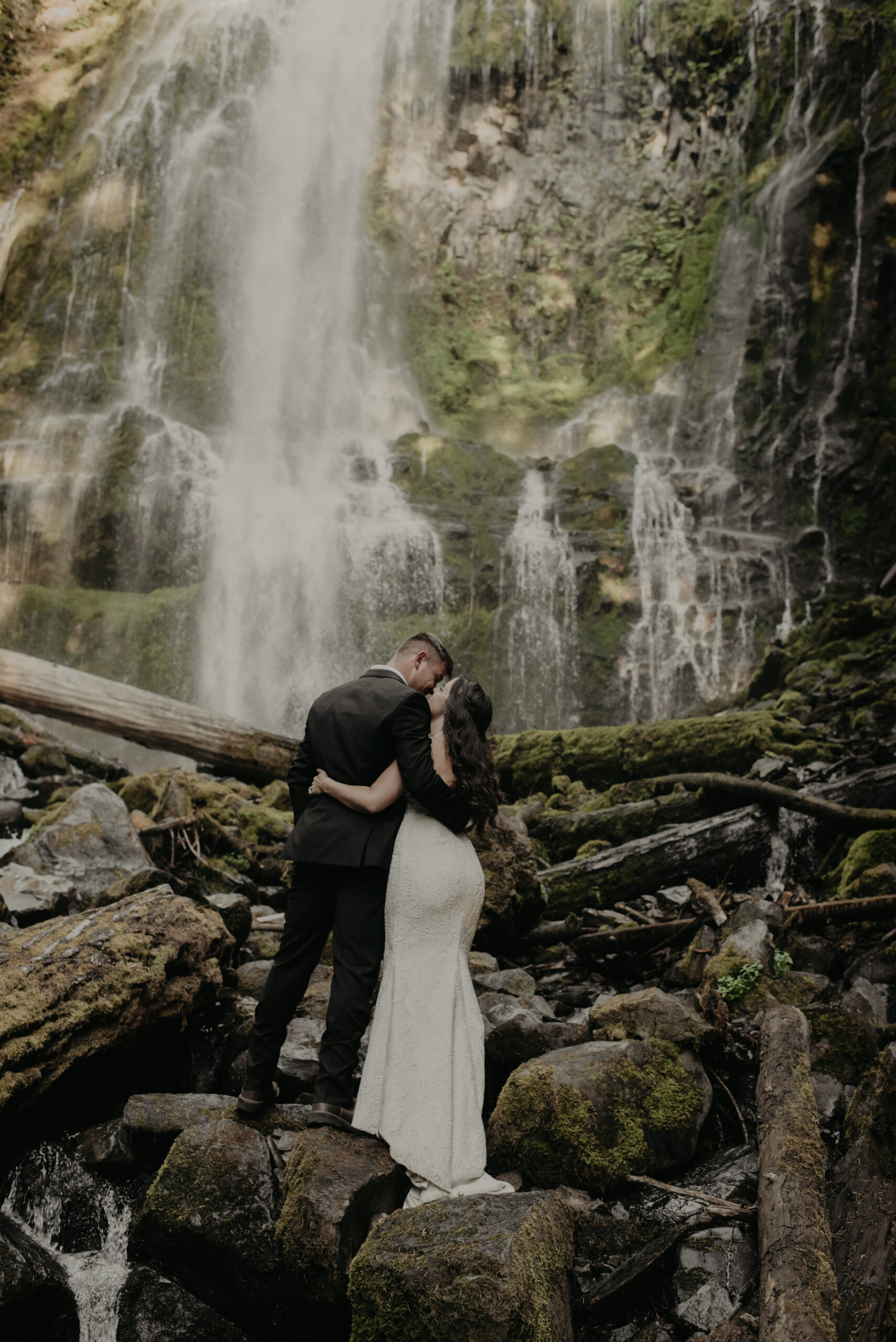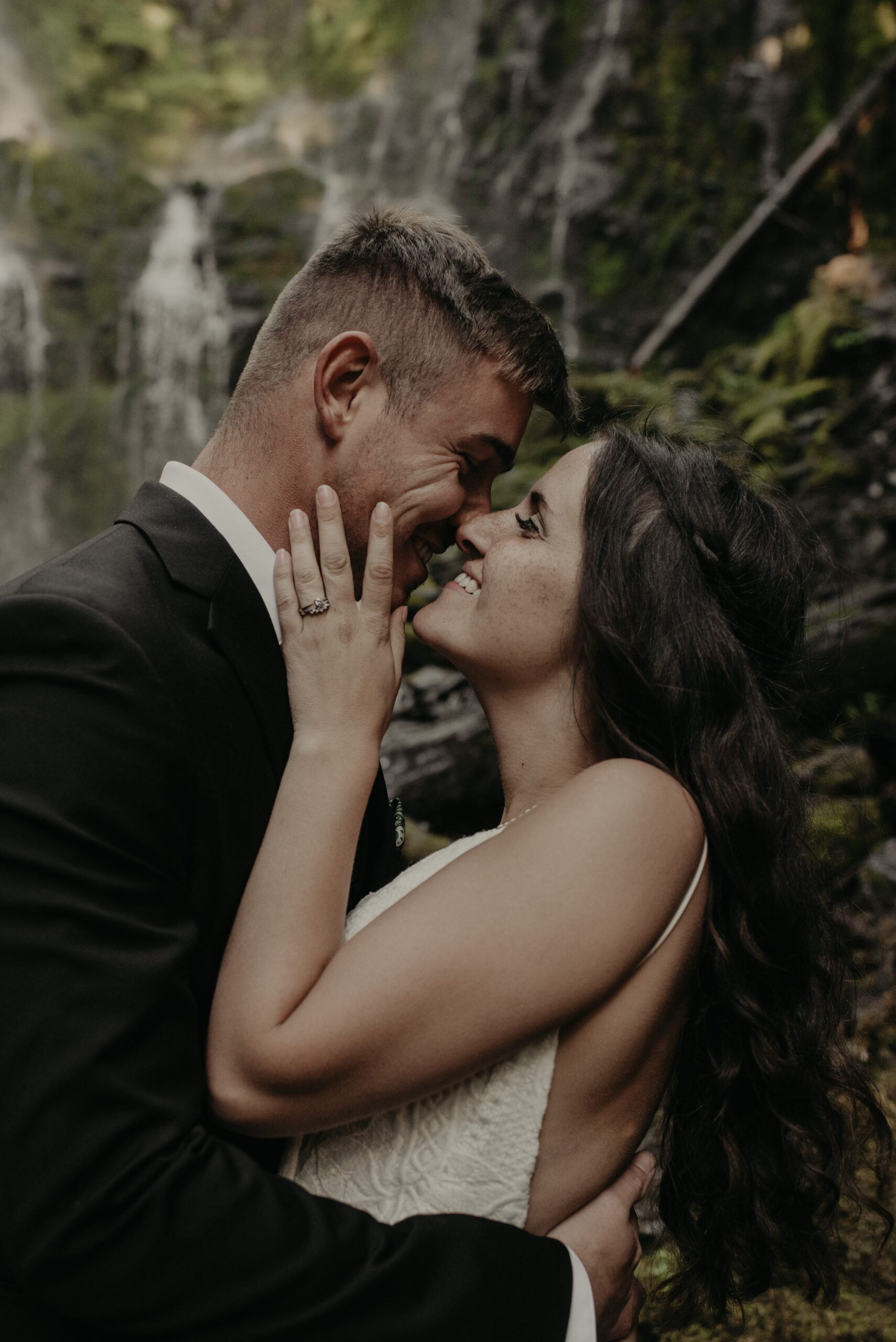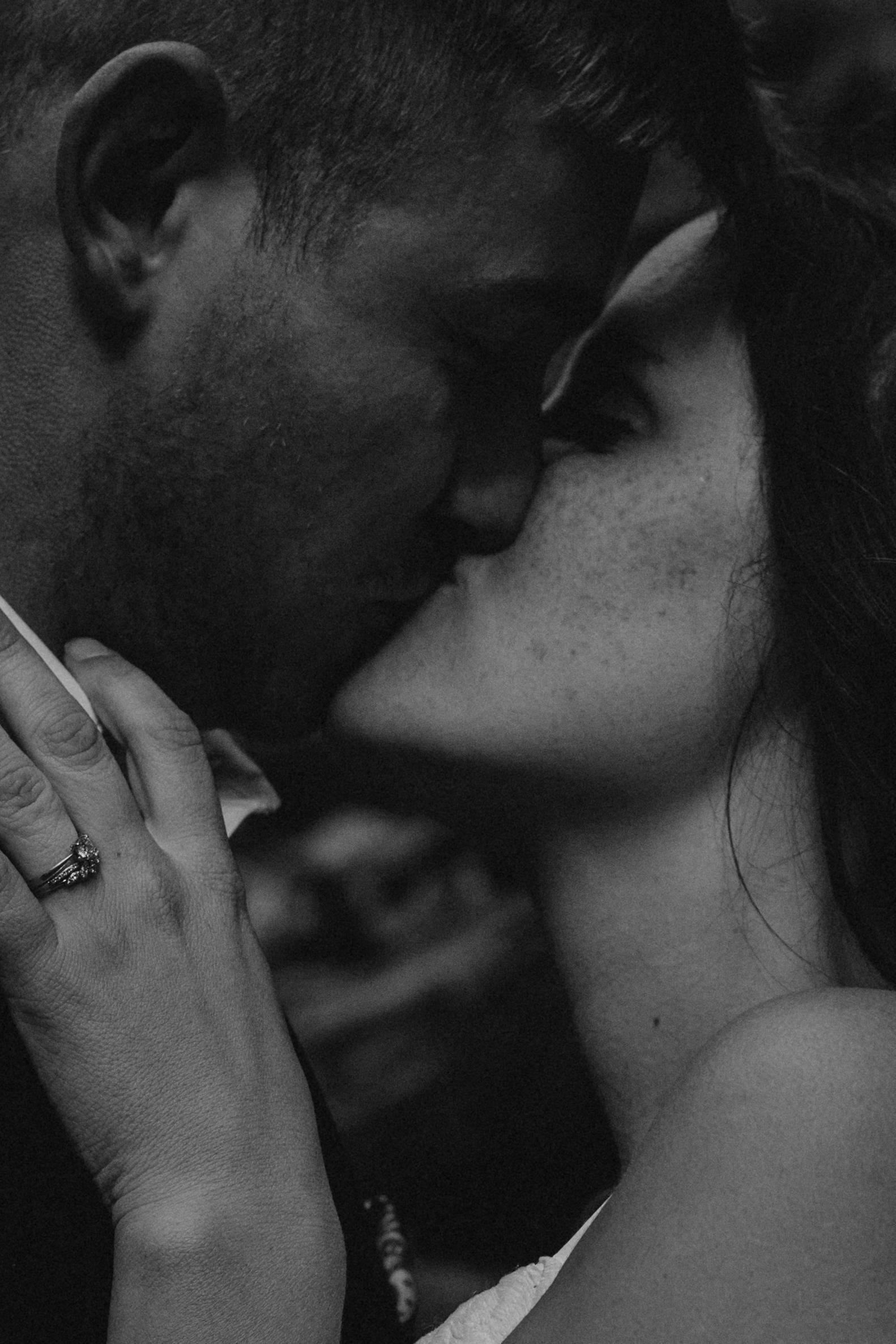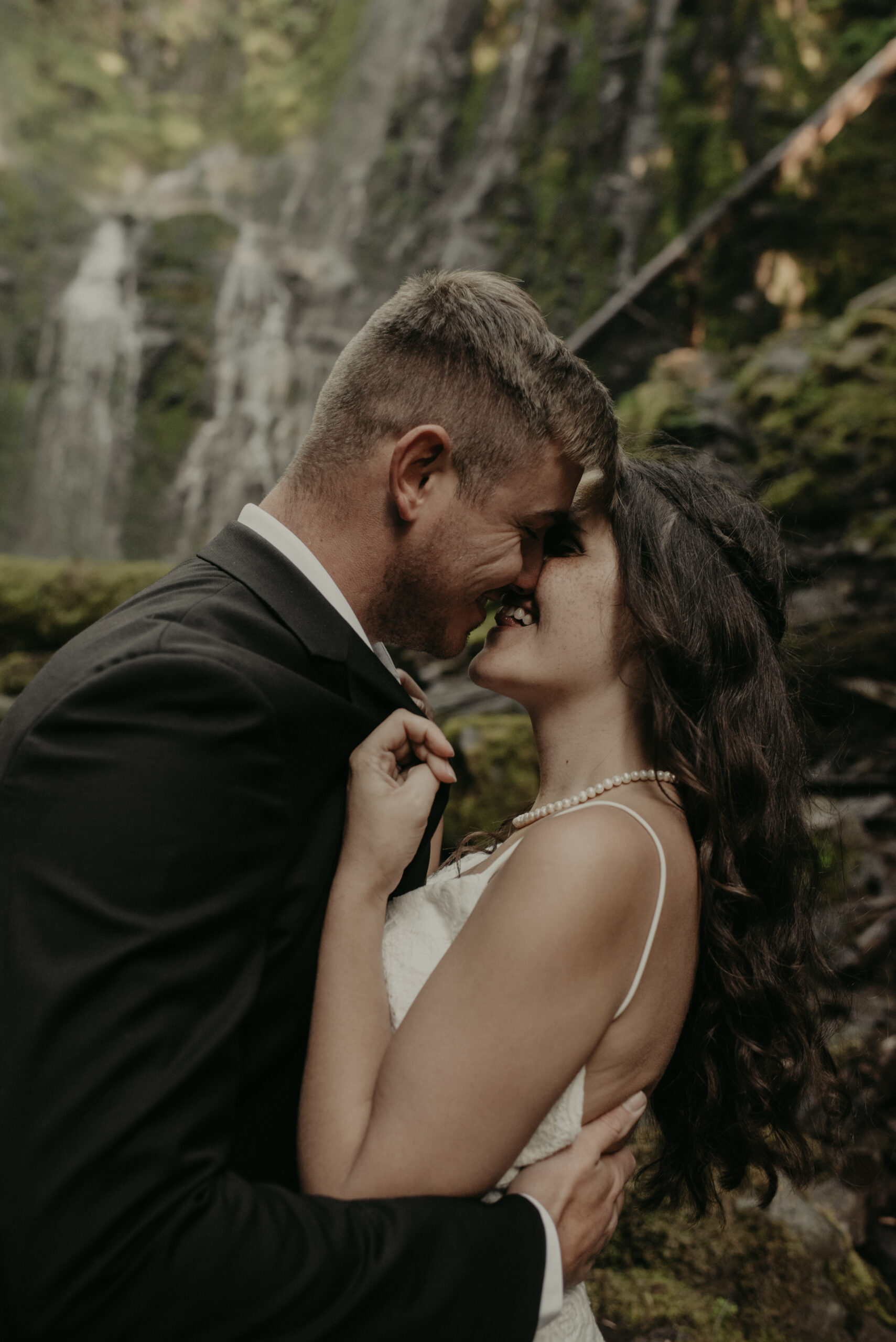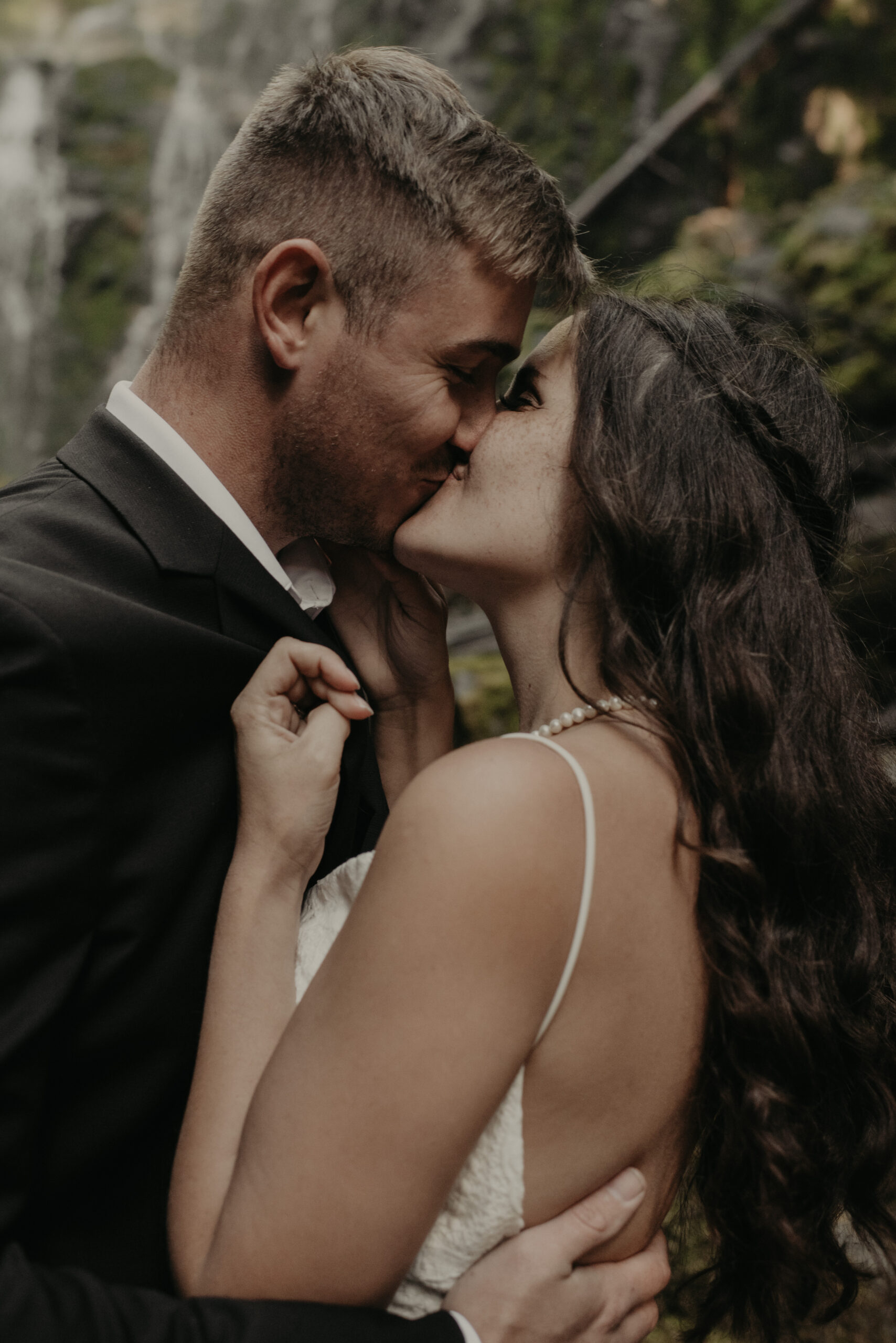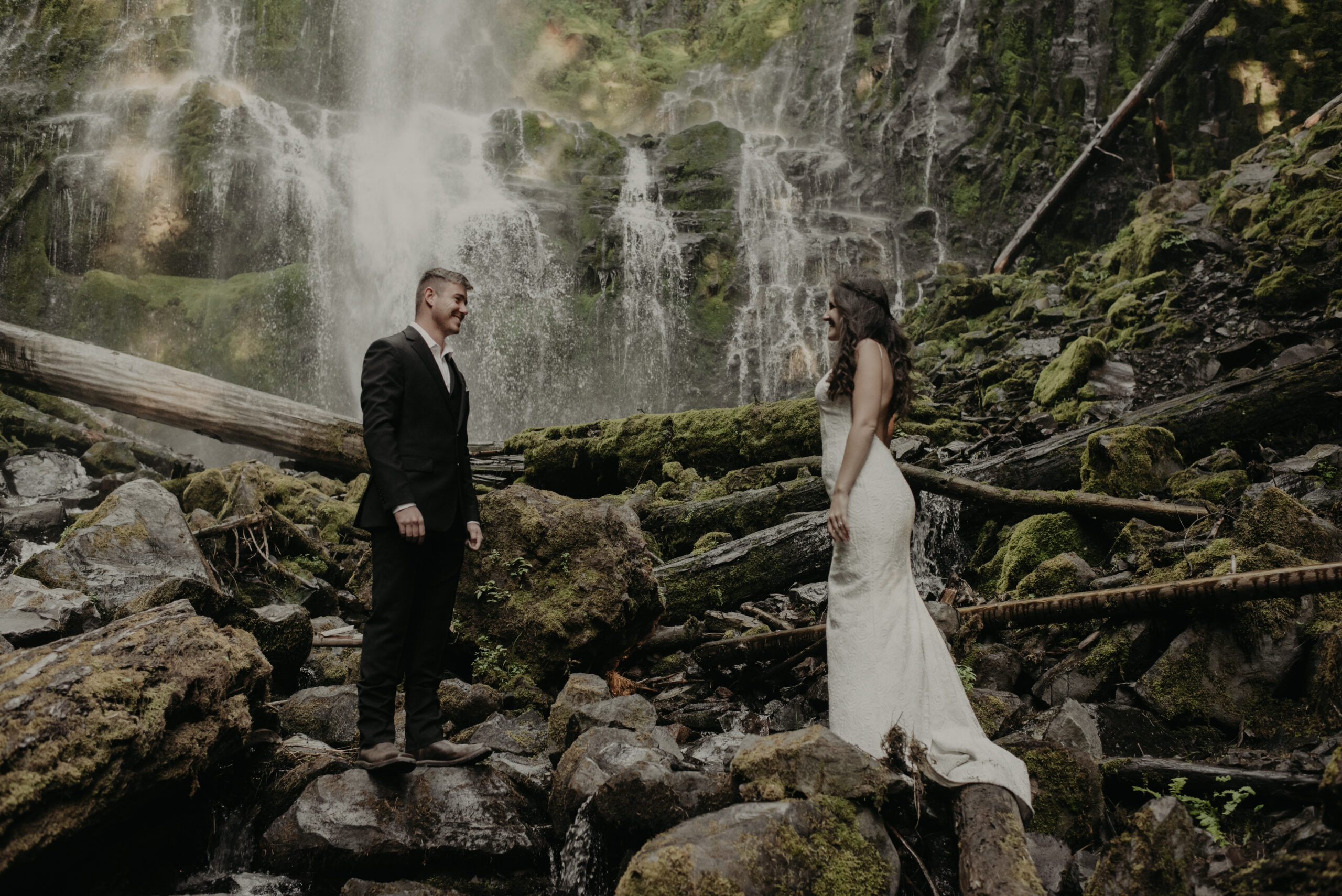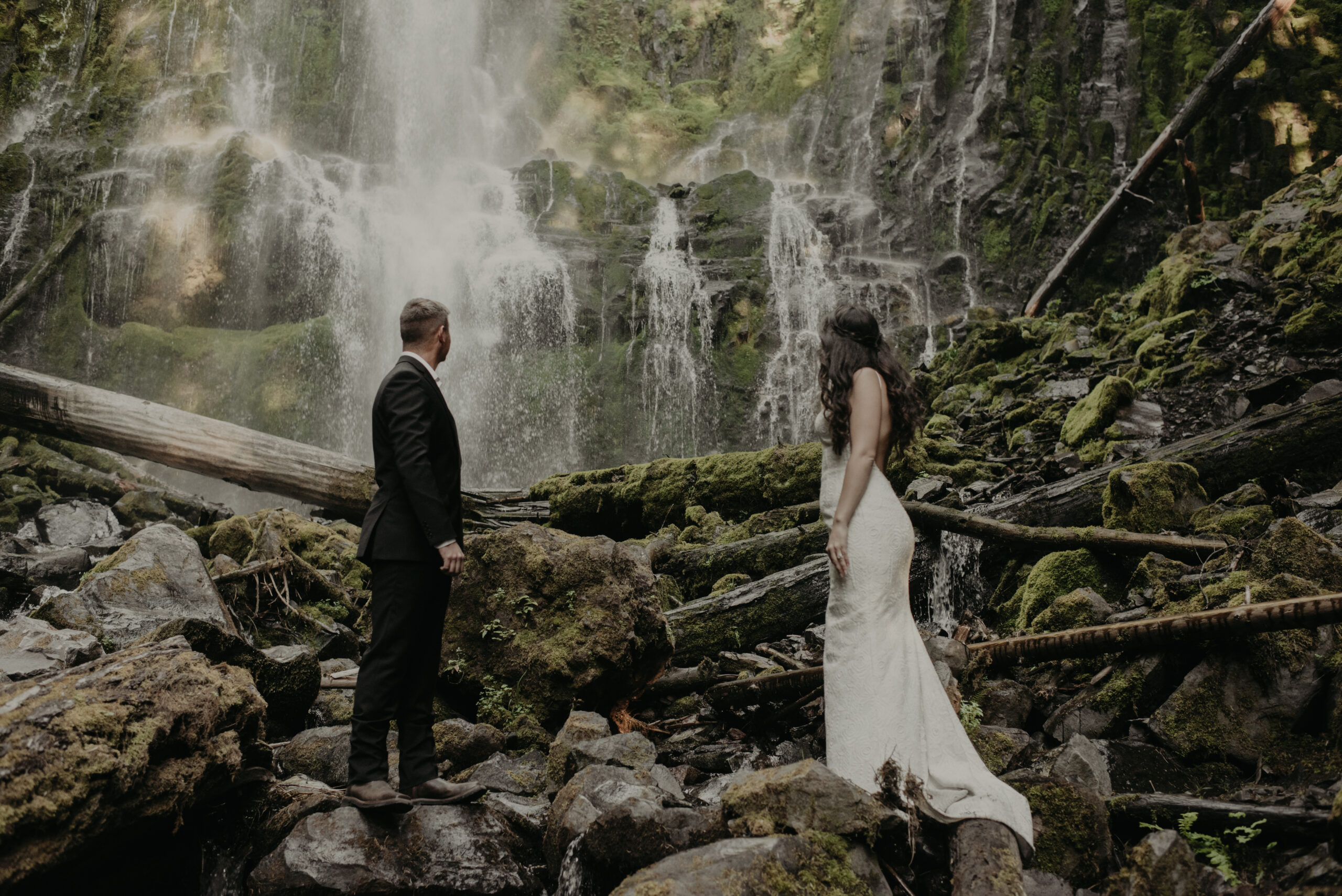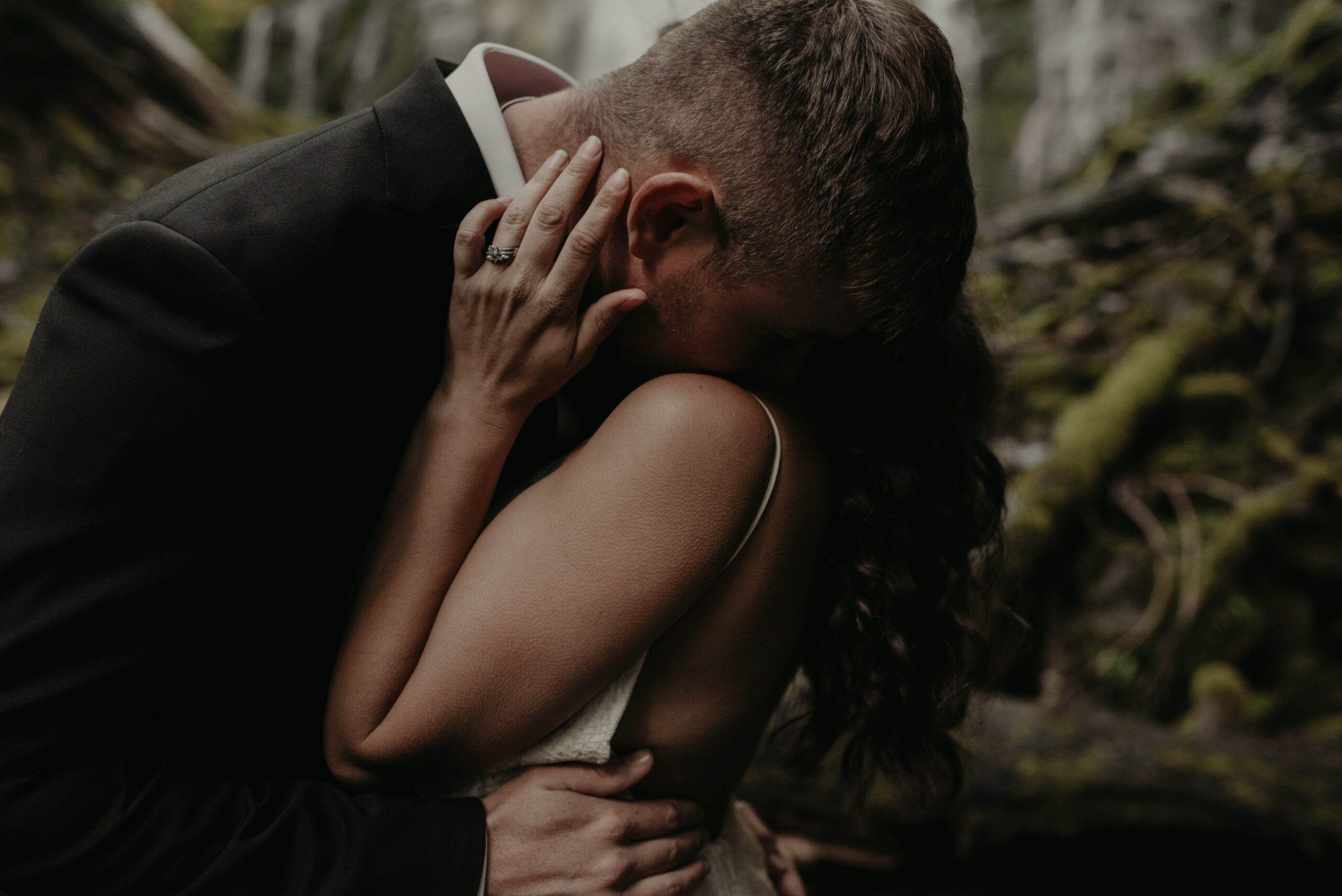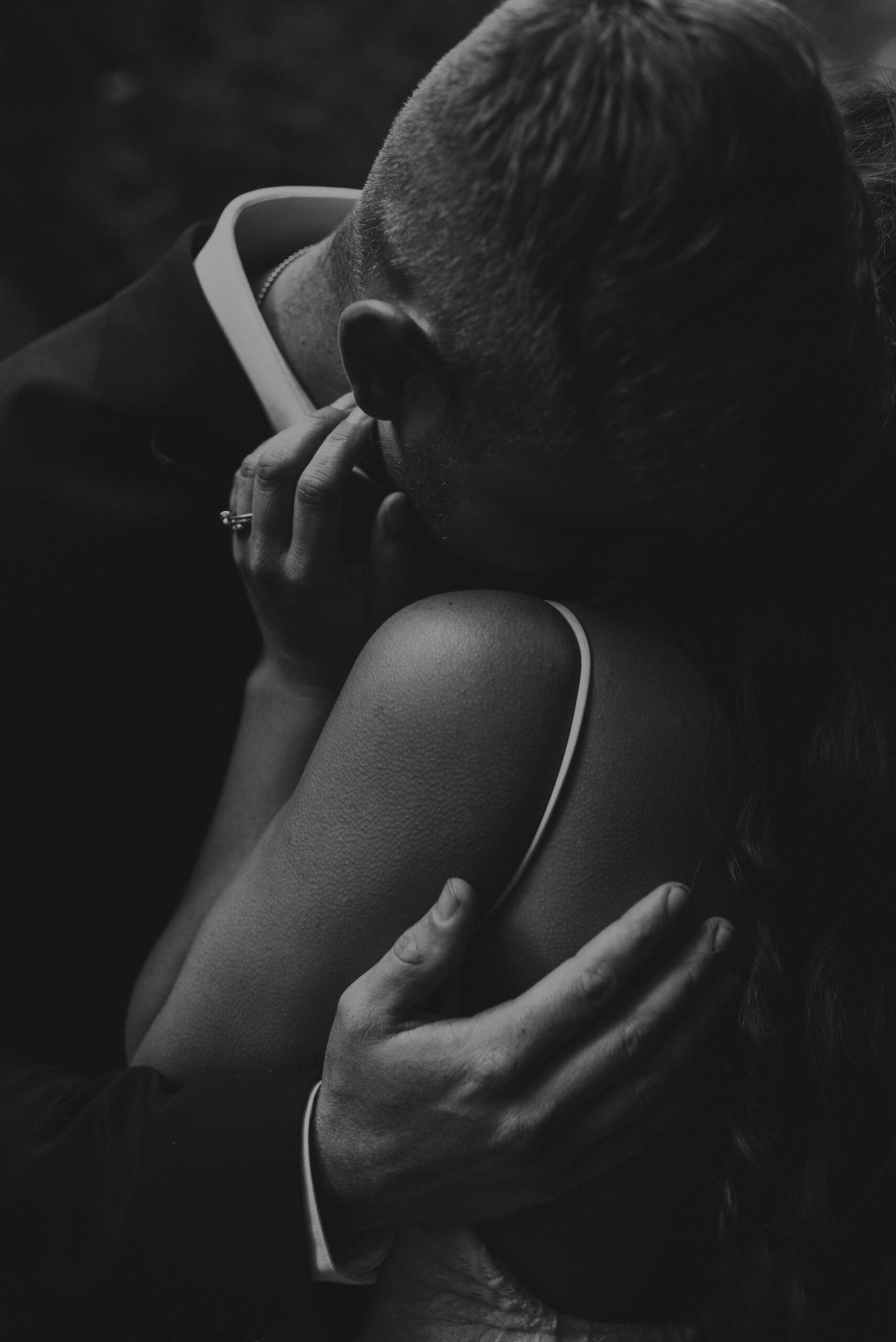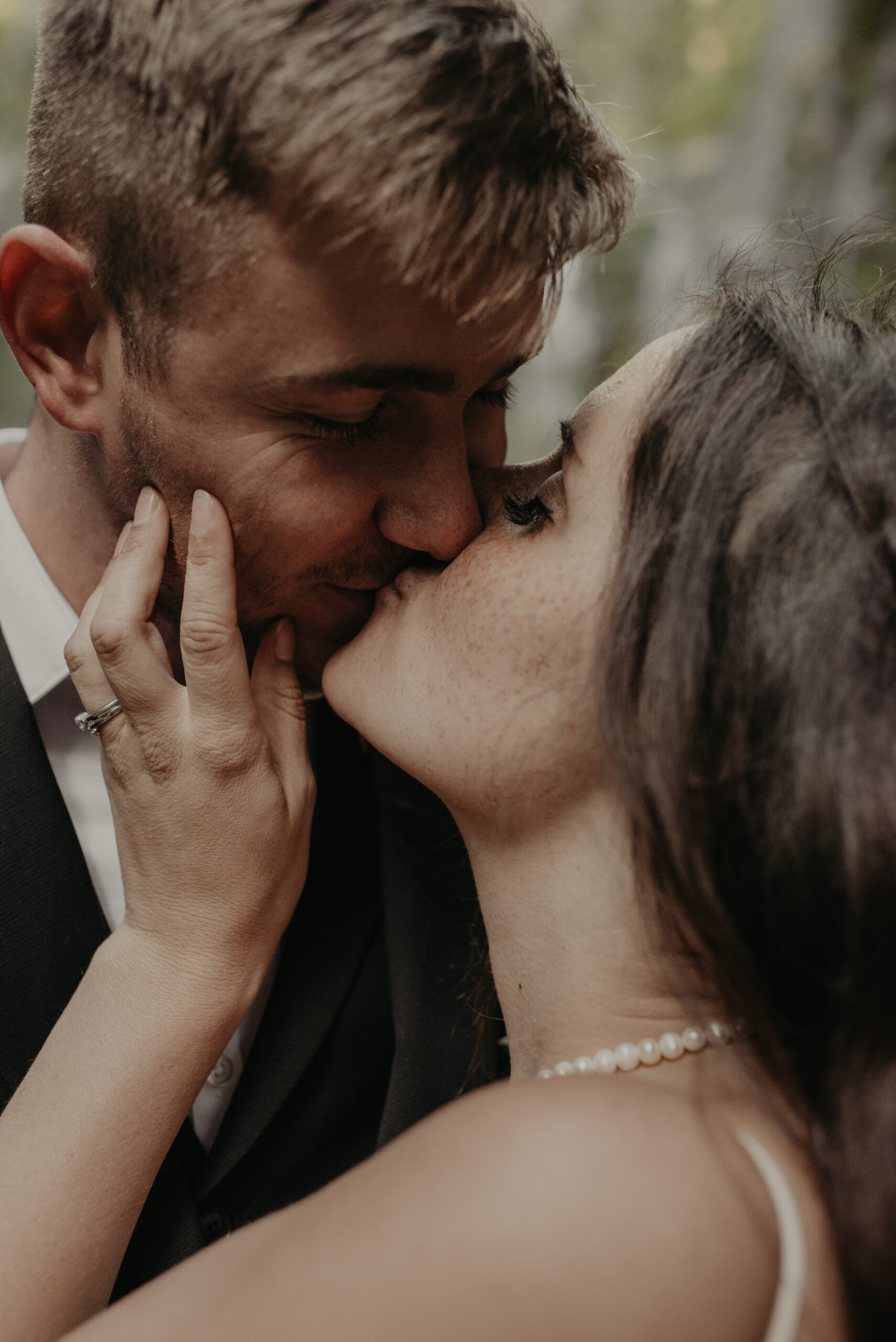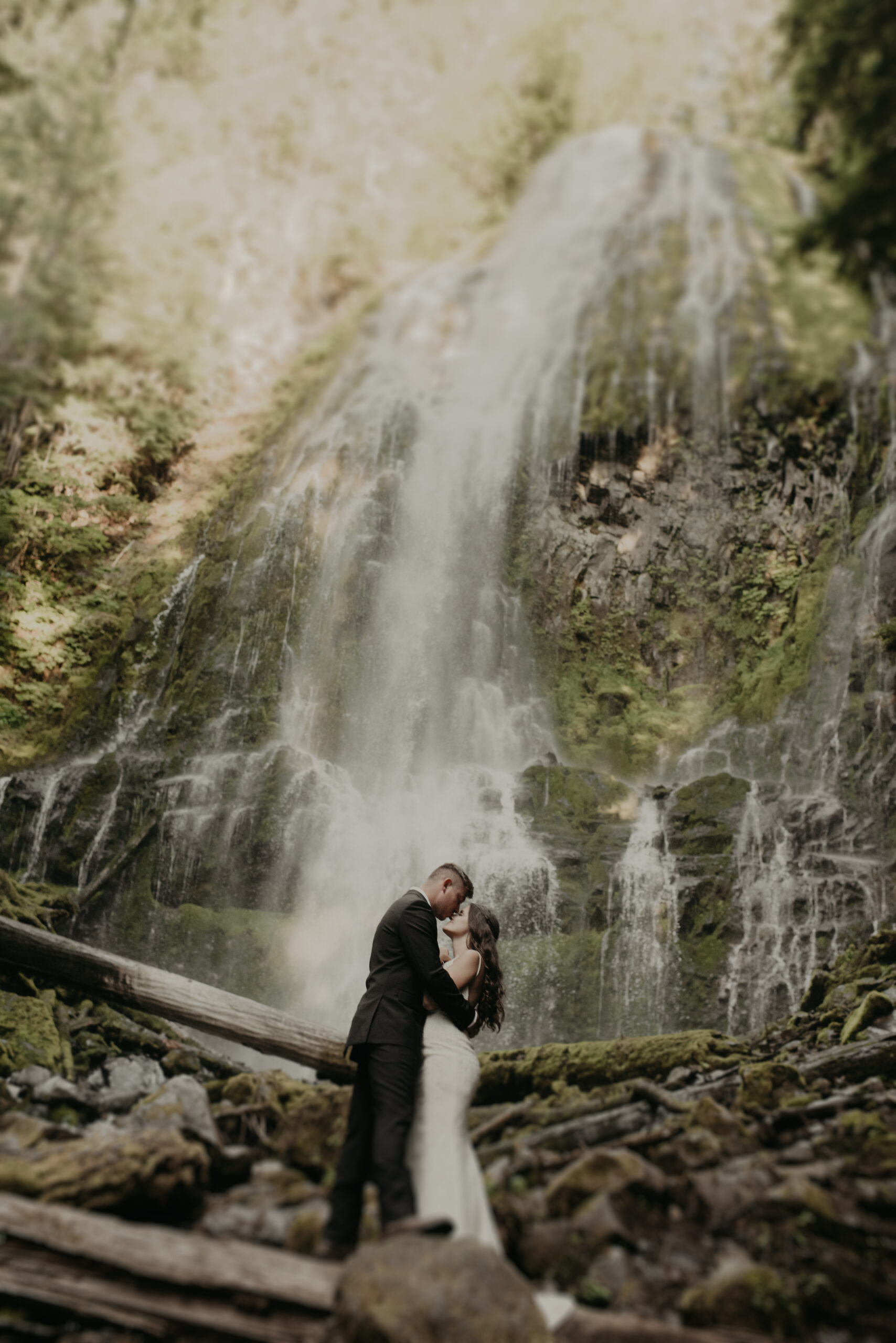 As we made our way back to the cars, the sun began to dip behind the mountains and turn the sky a soft palette of pastel orange and blue. The air had that sweet smell to it, when you can tell the sun had been out all day. It was a perfect June evening.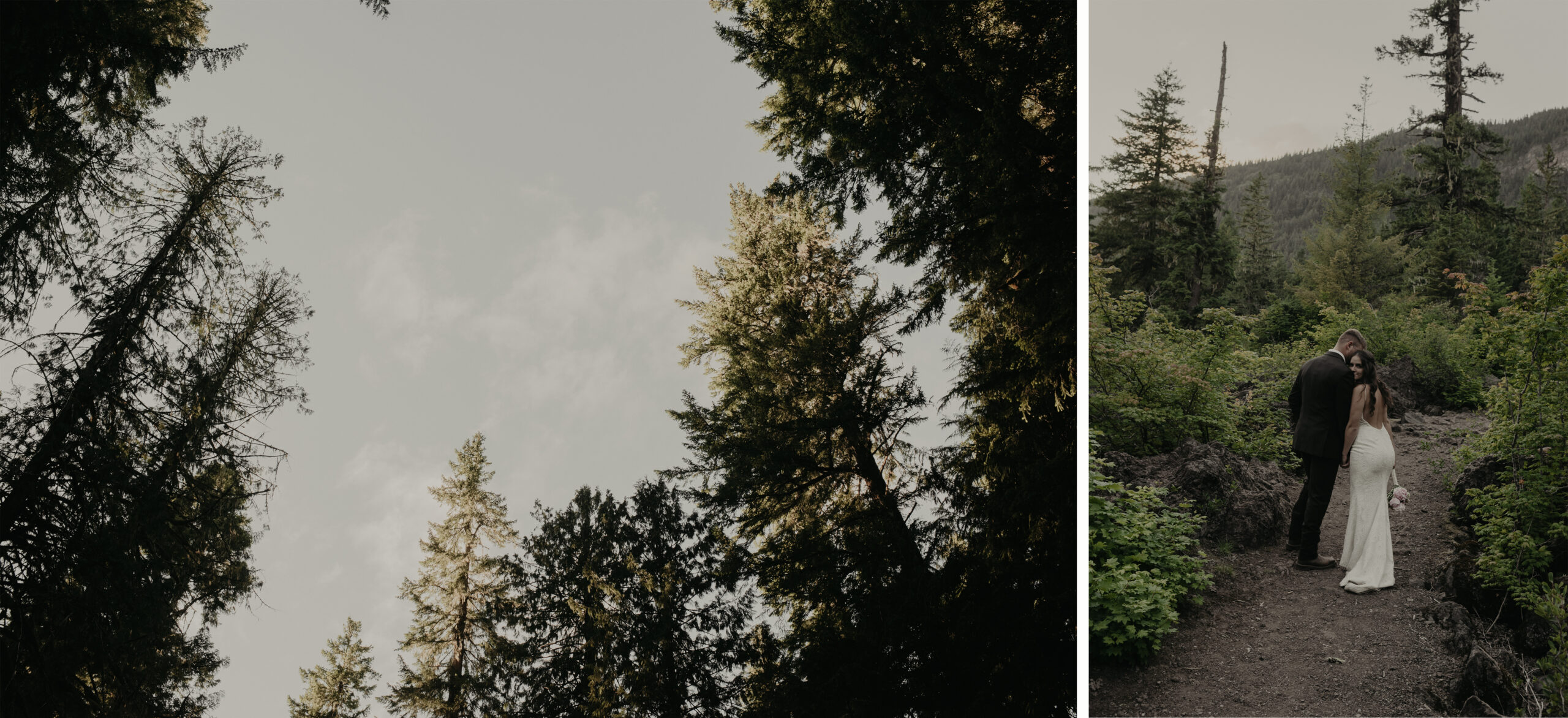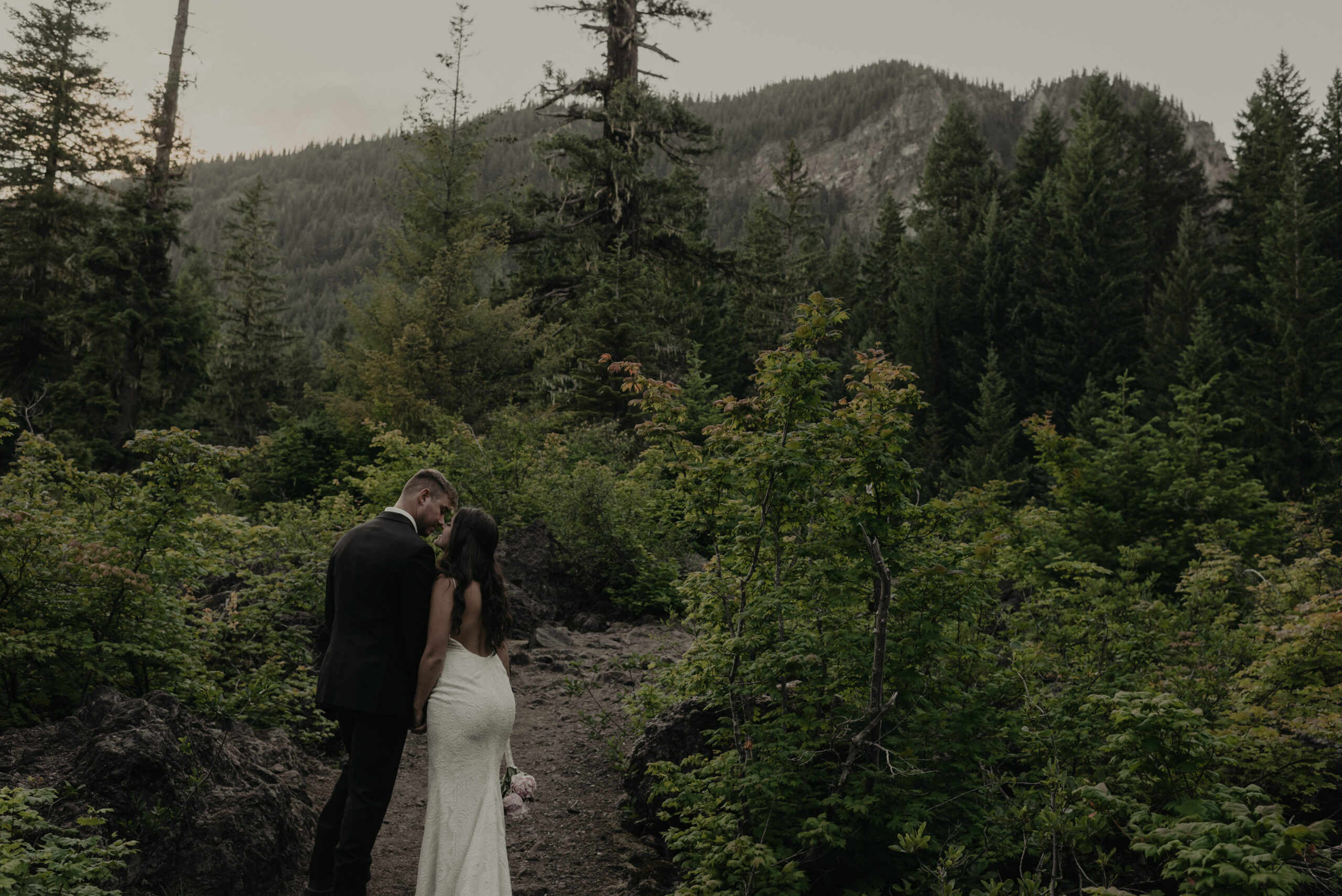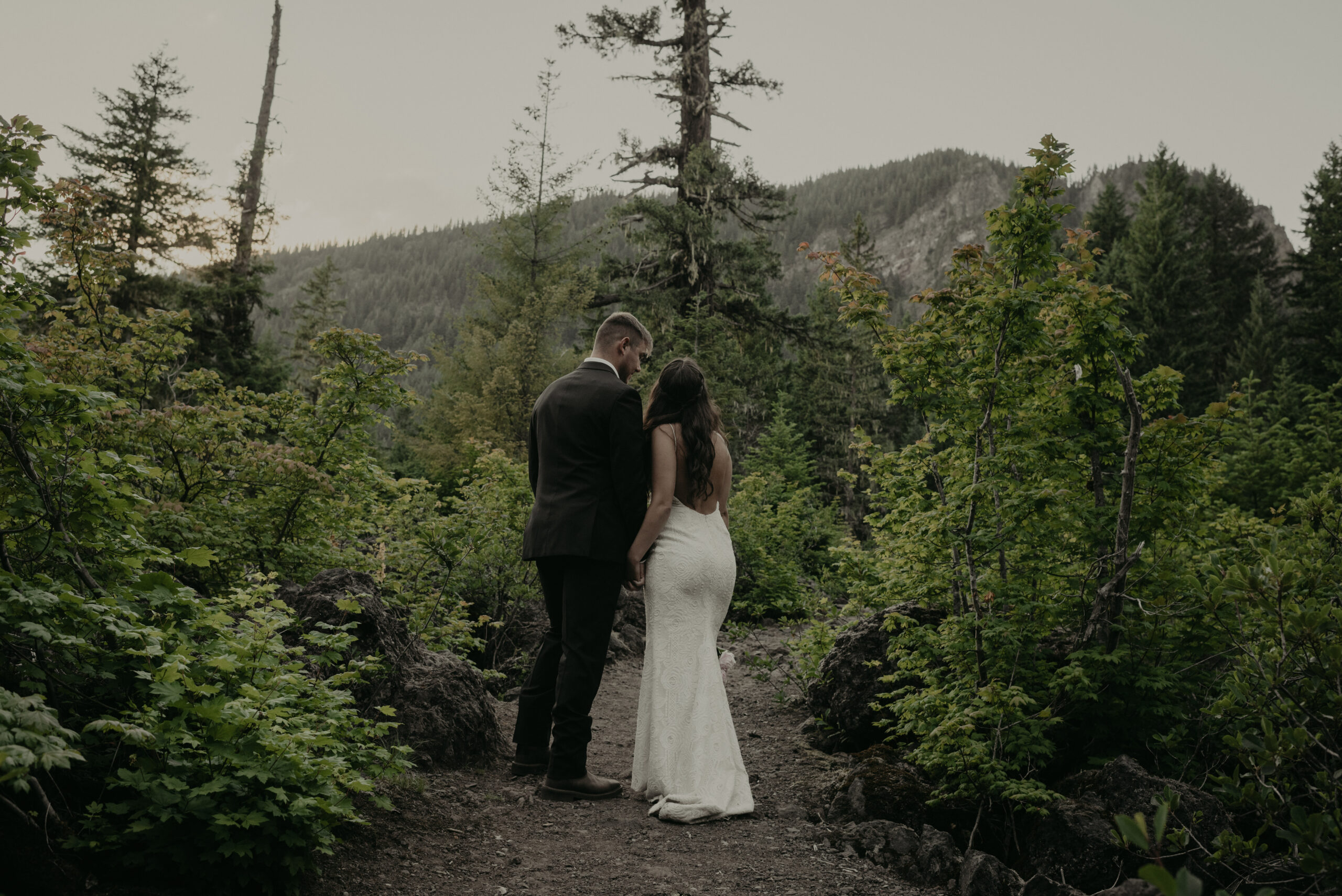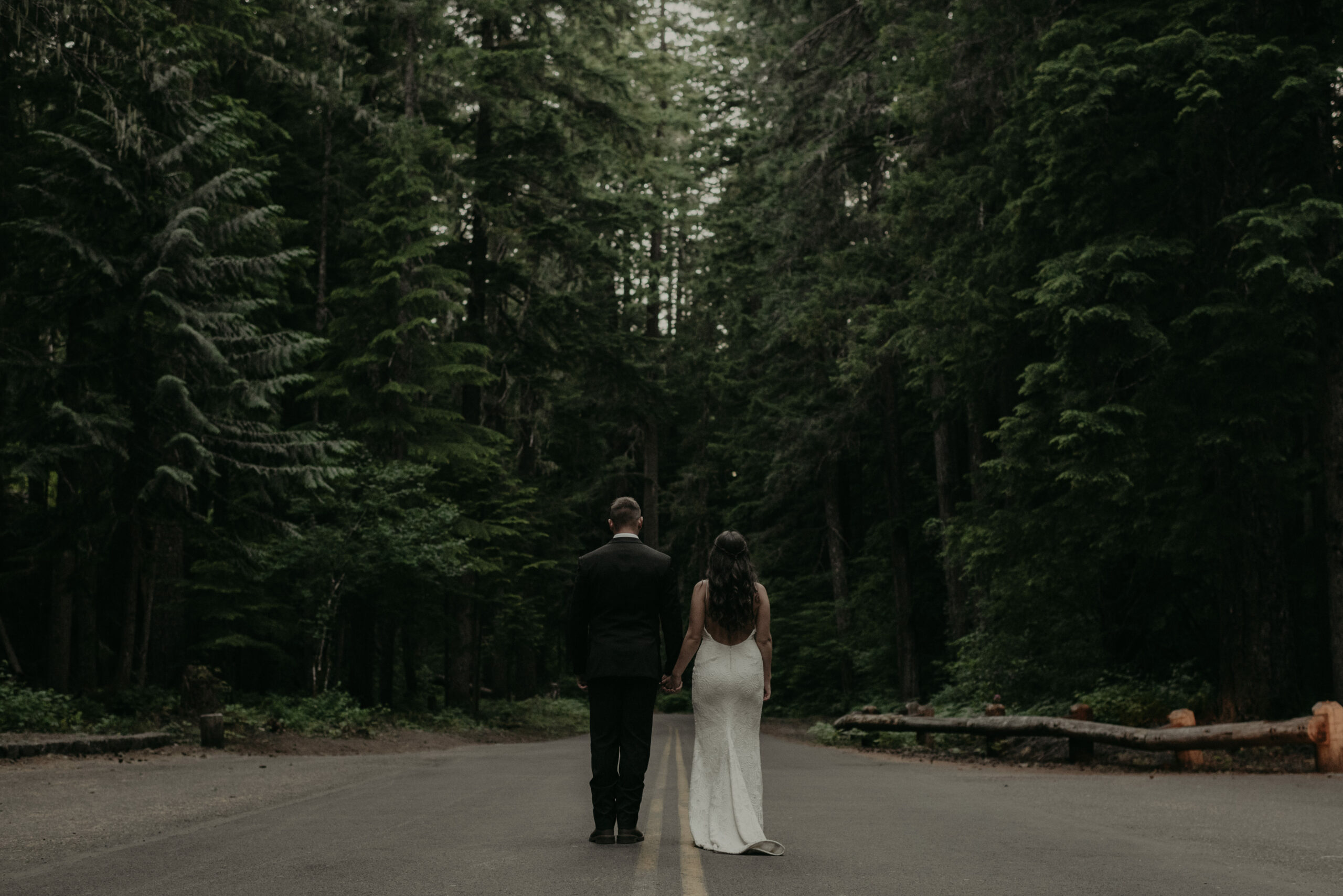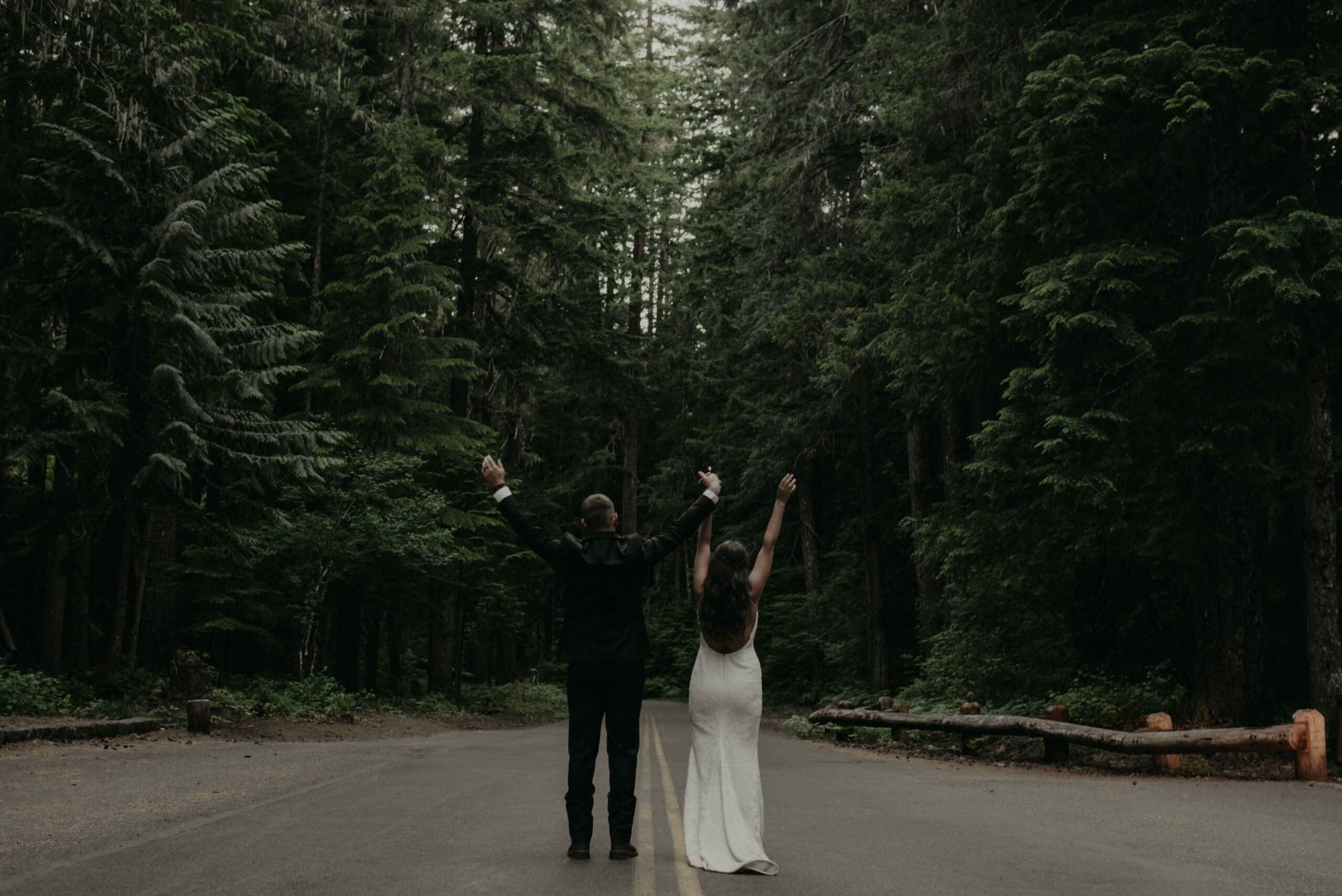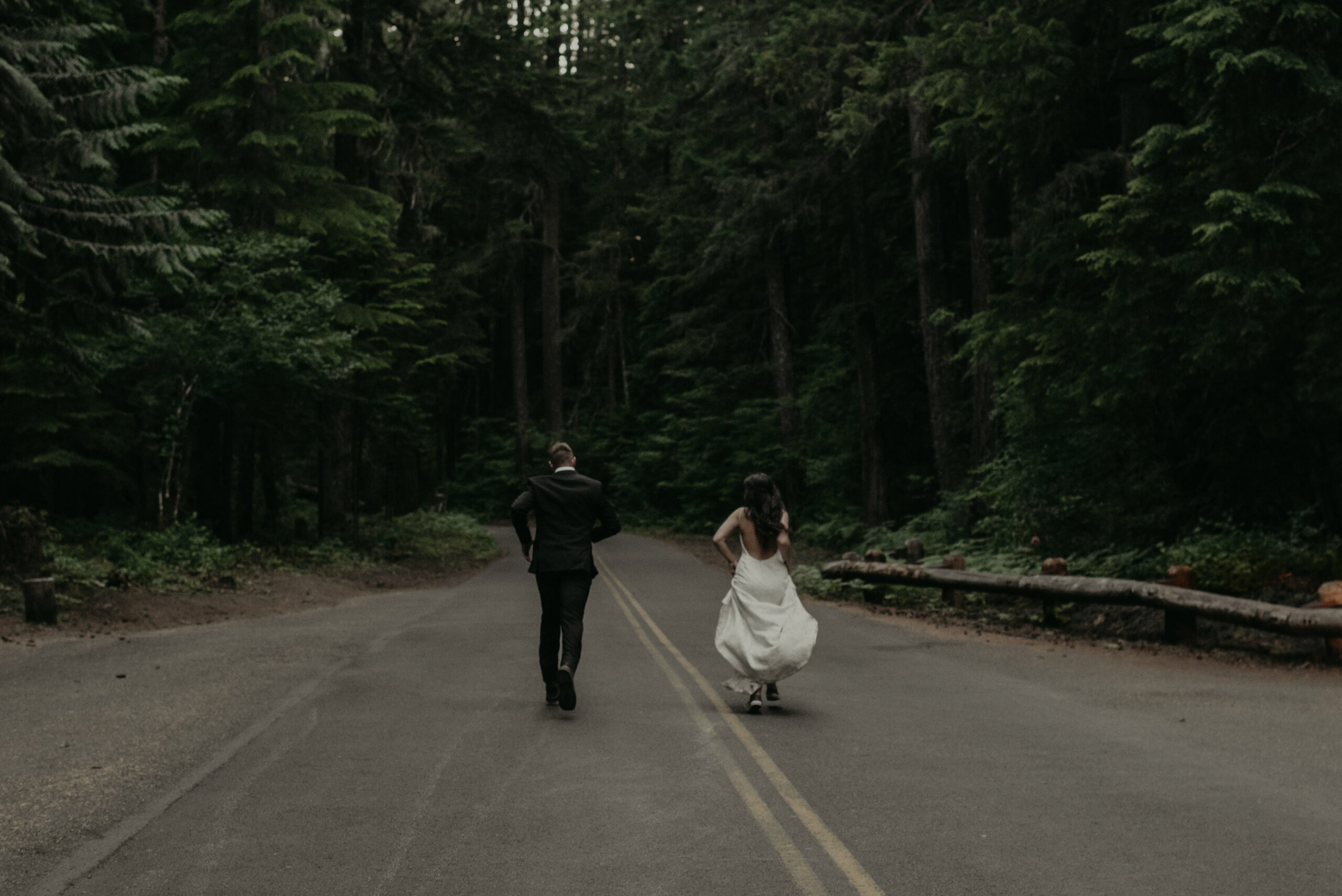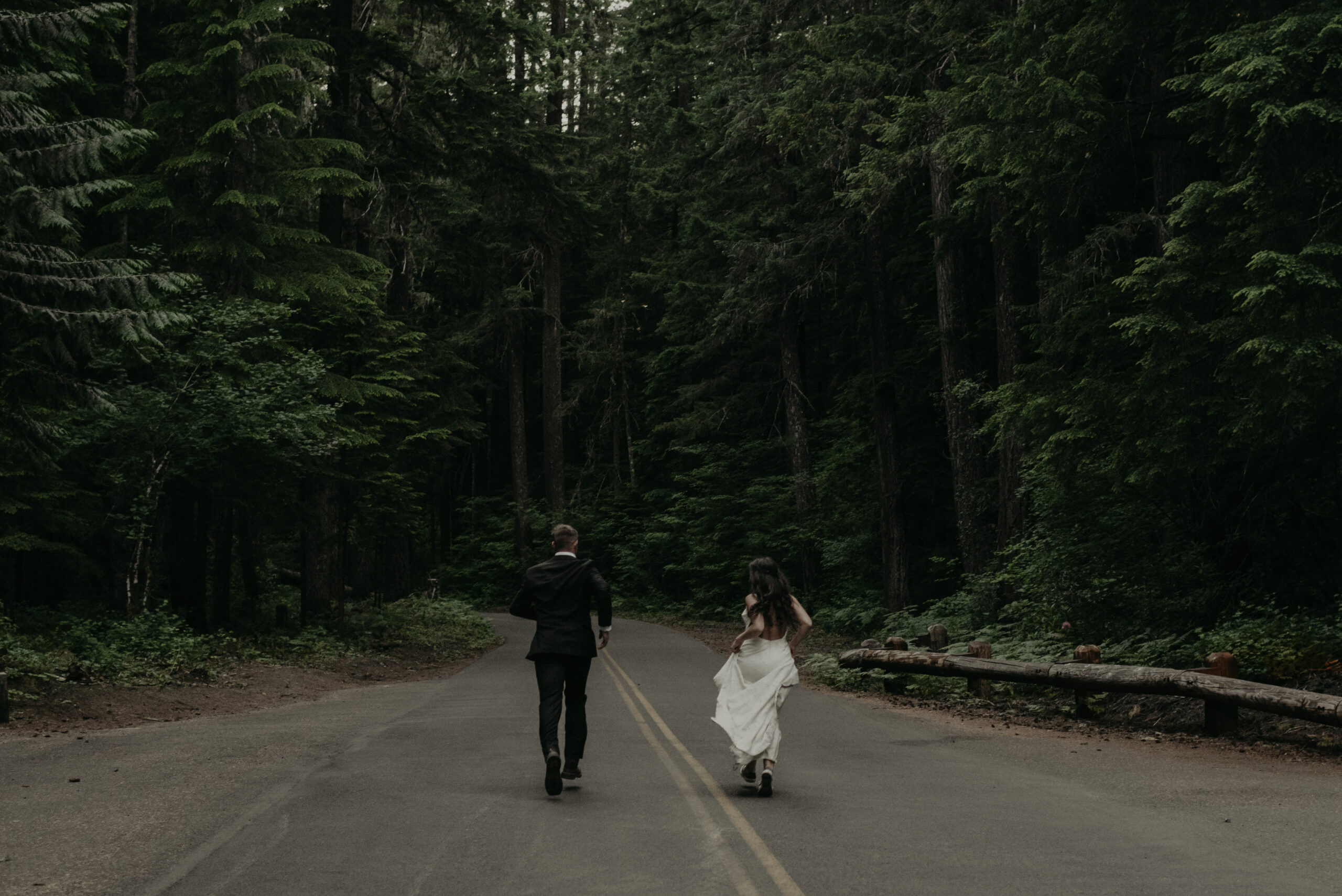 The couple chose two songs for their first dance-which we loved. Why not have two first dances? The dogs stayed by their two humans as the couple swayed back and forth as the stars came out. Under a twinkle lit forest, with no one around, these two got to share these sweet moments together.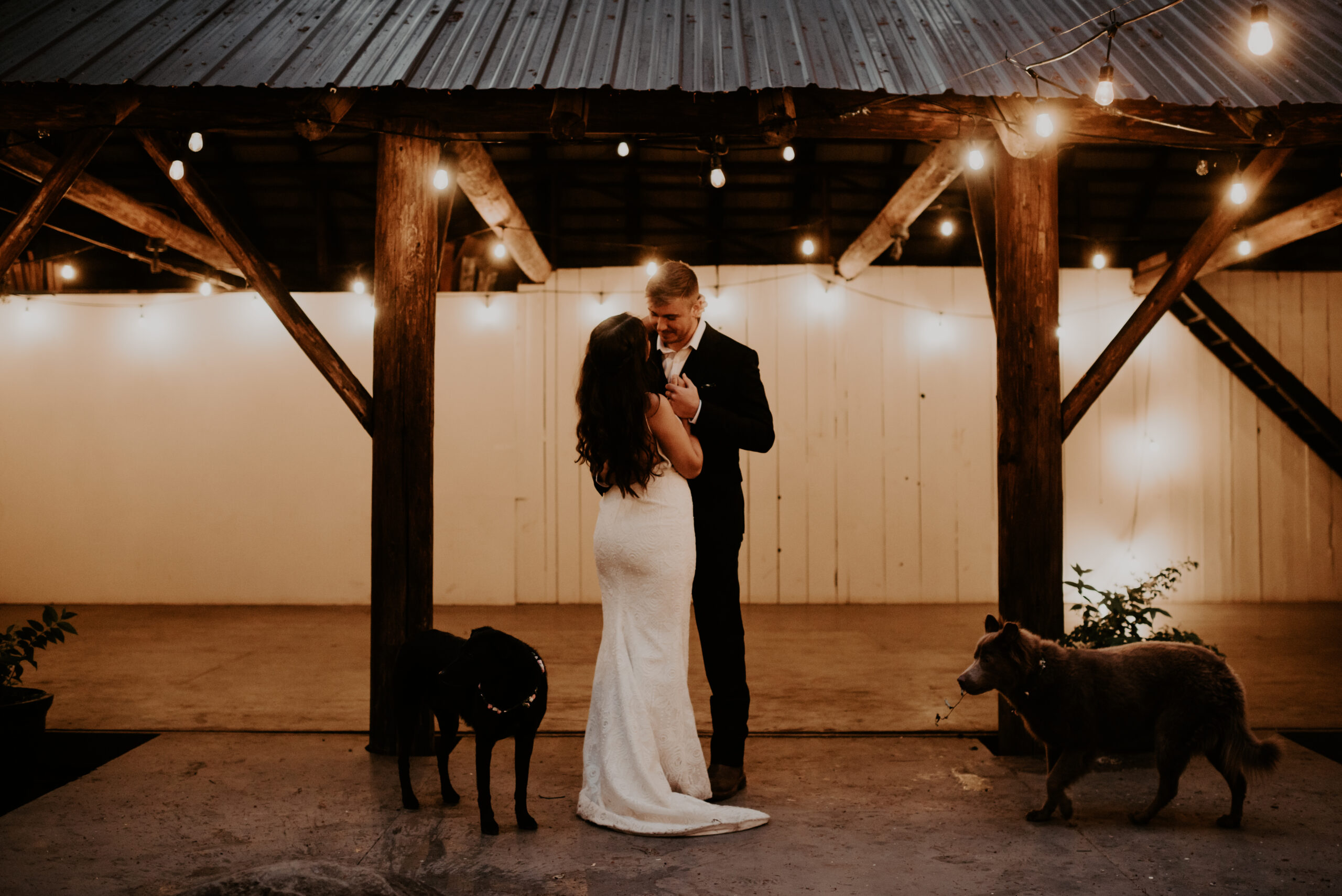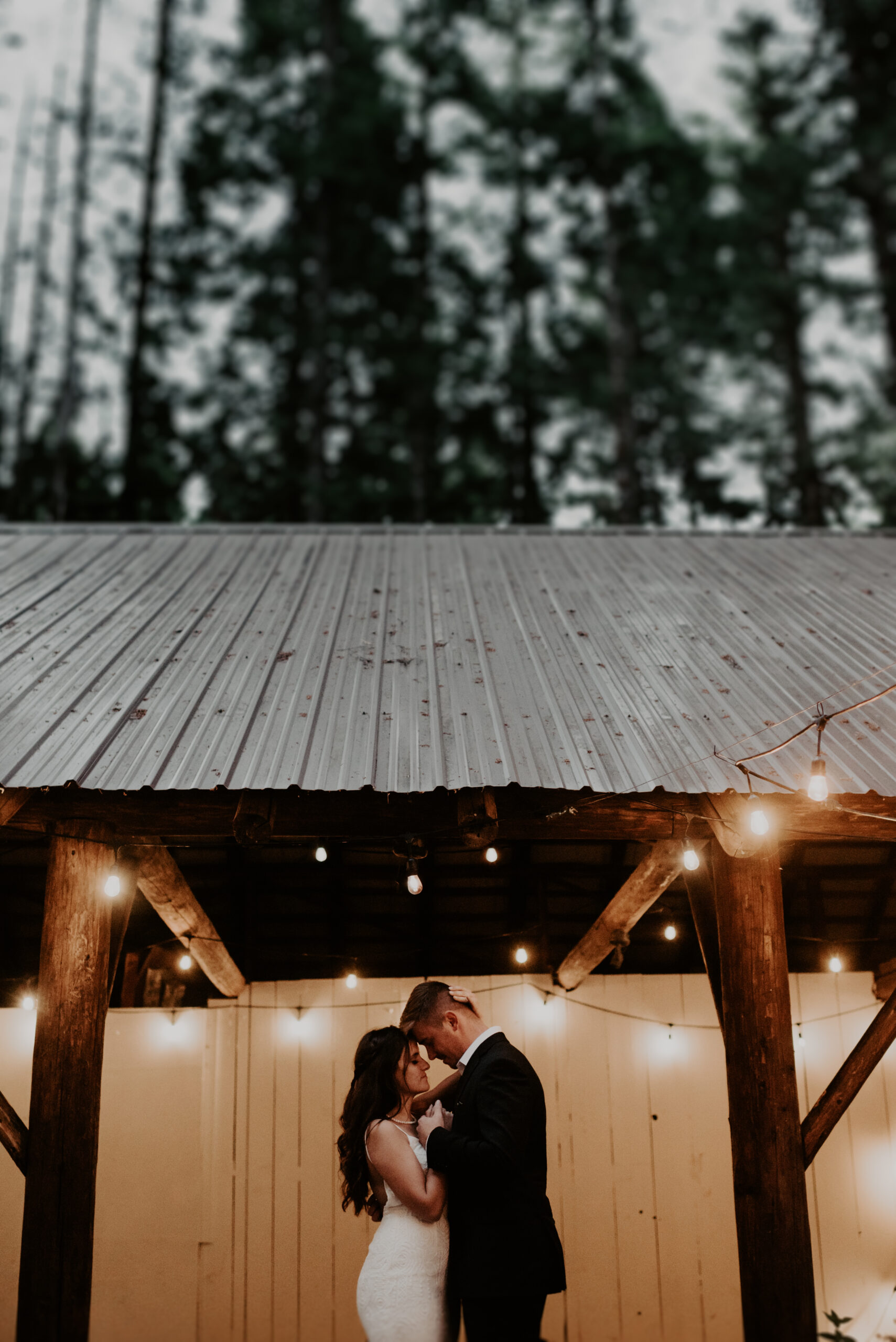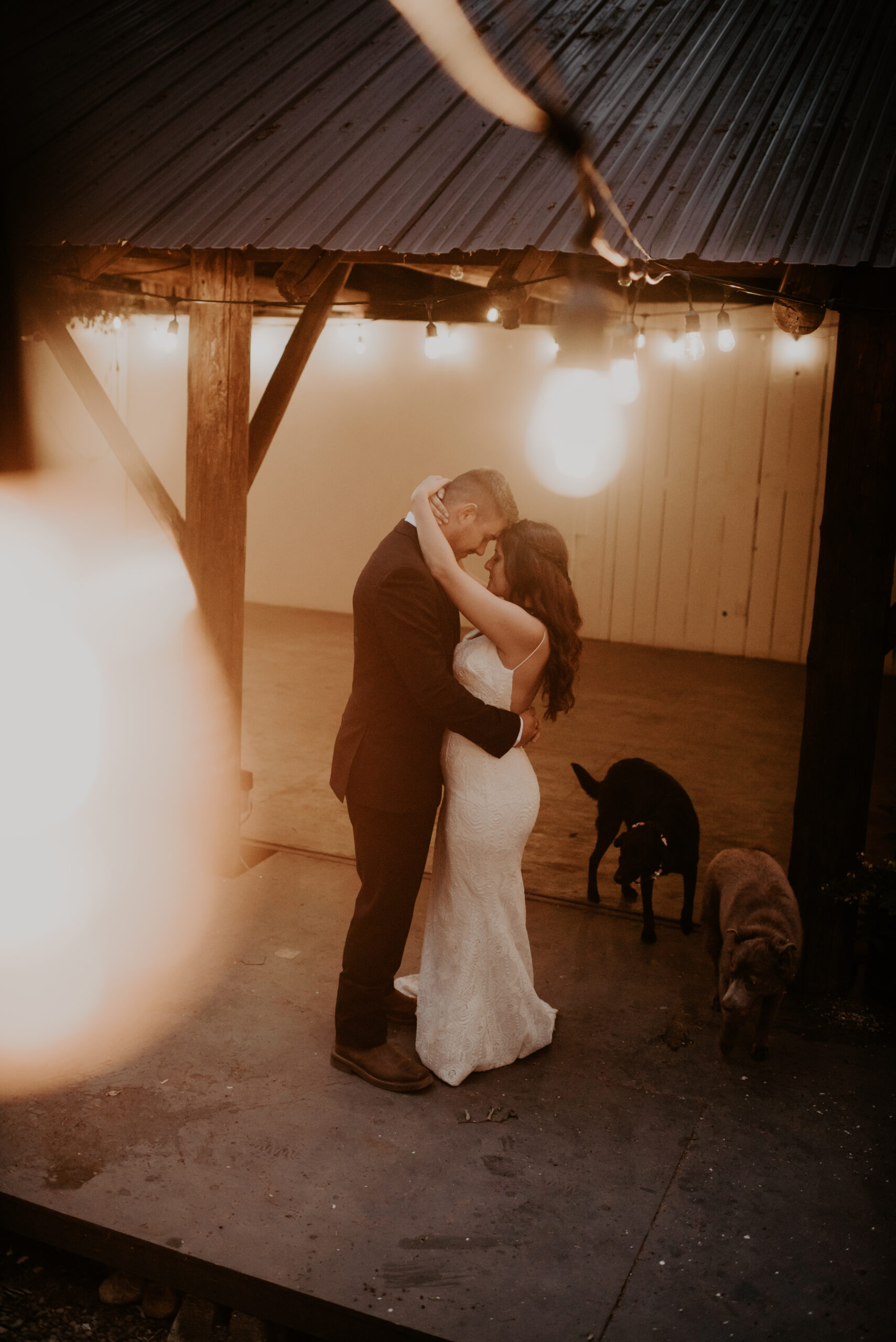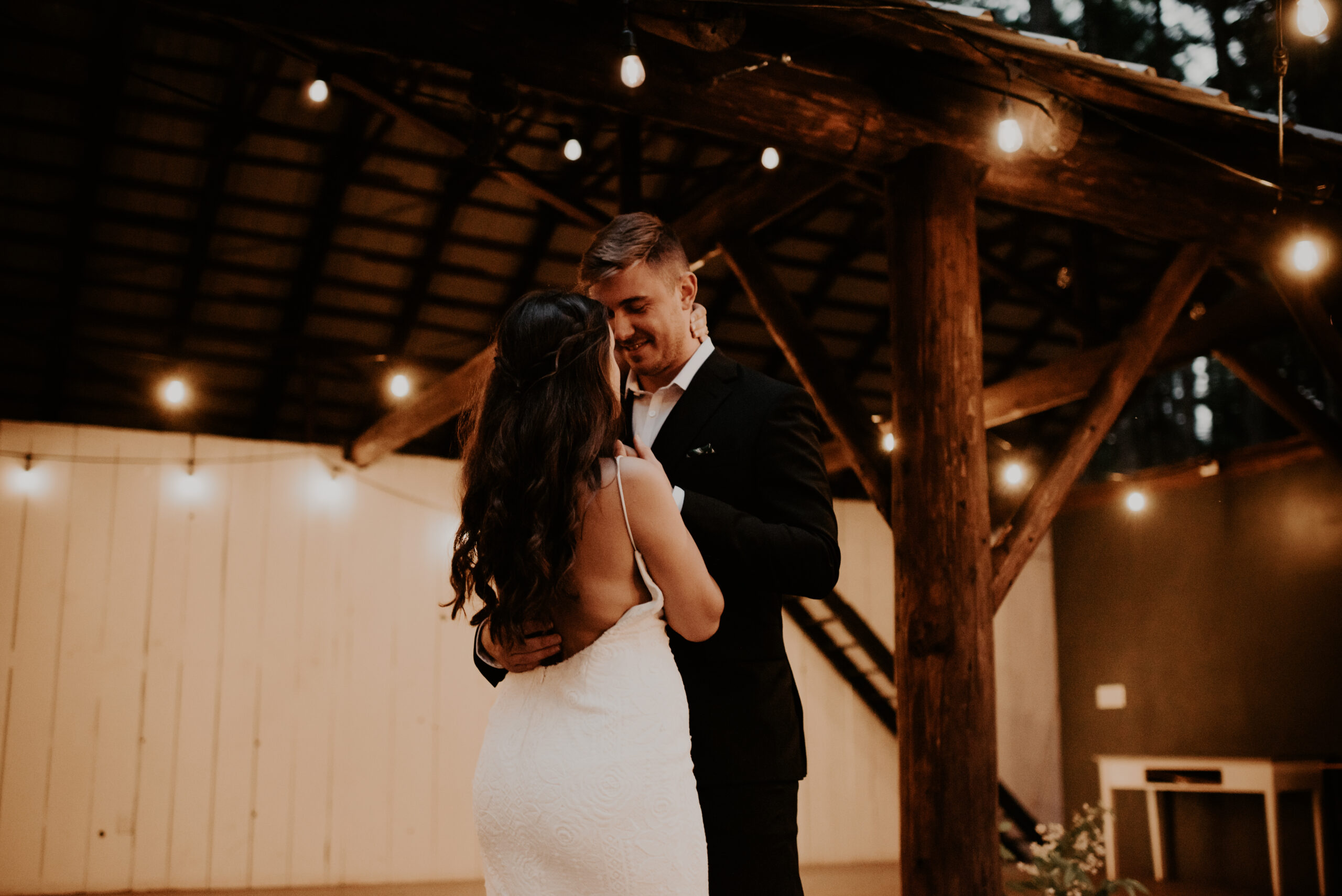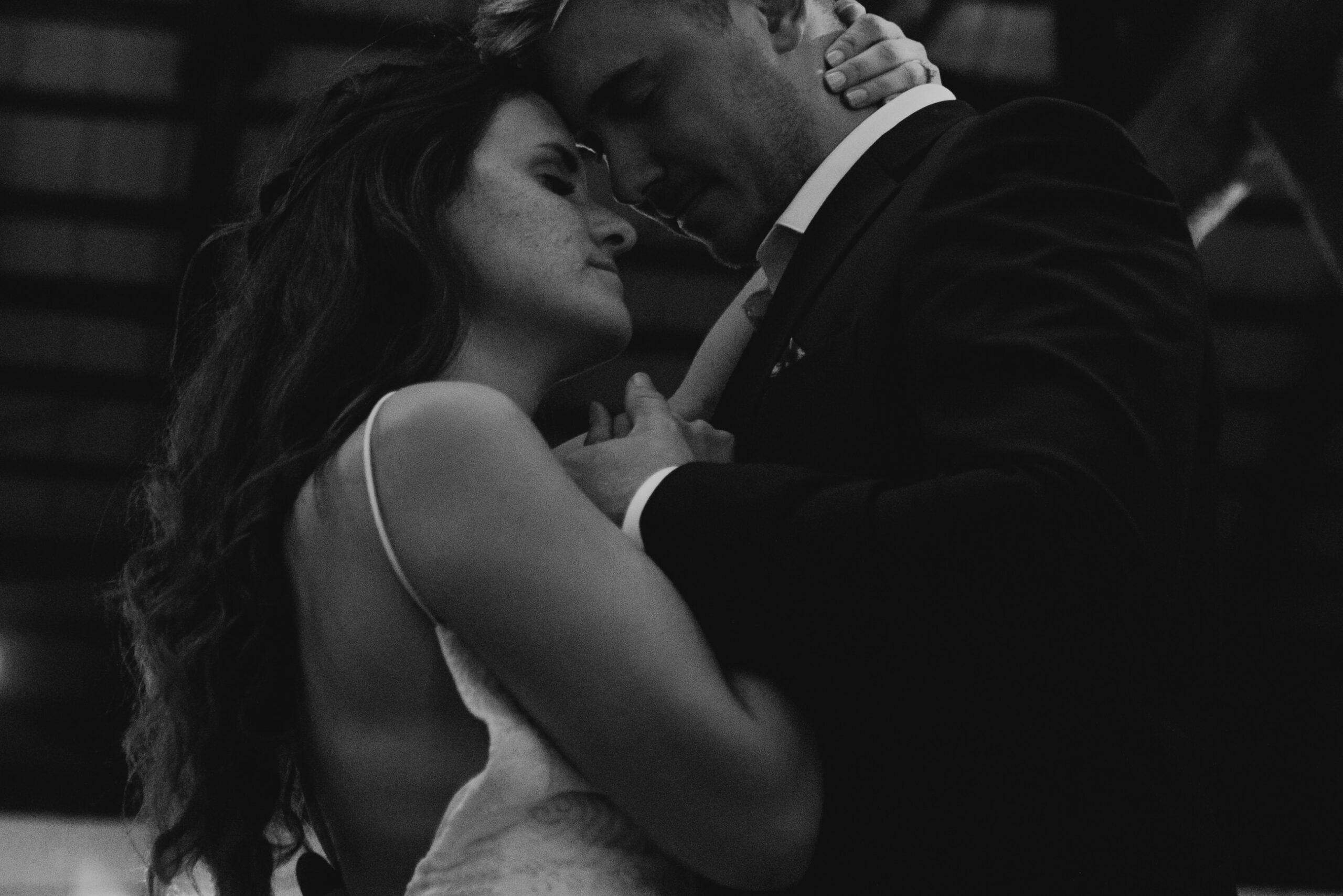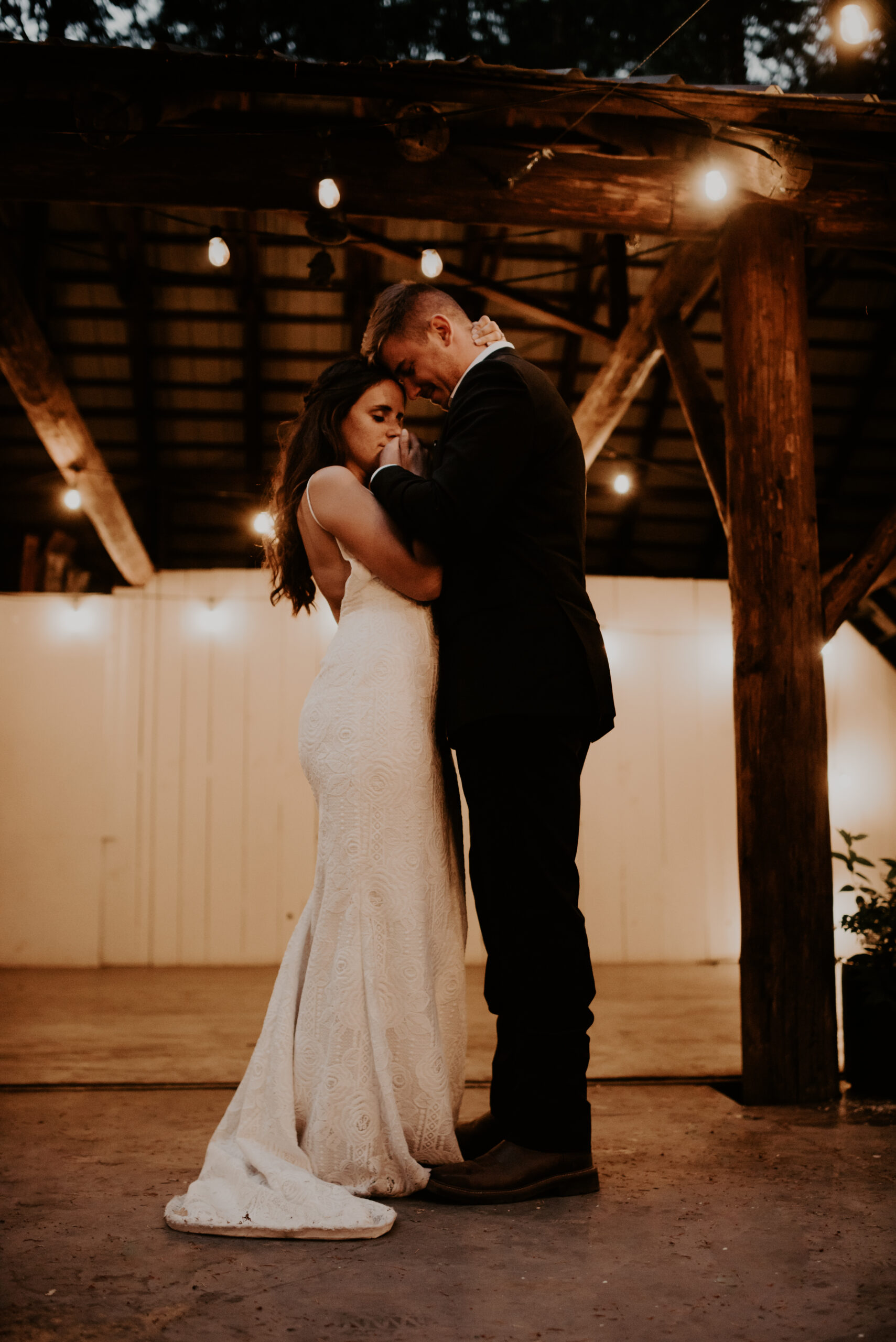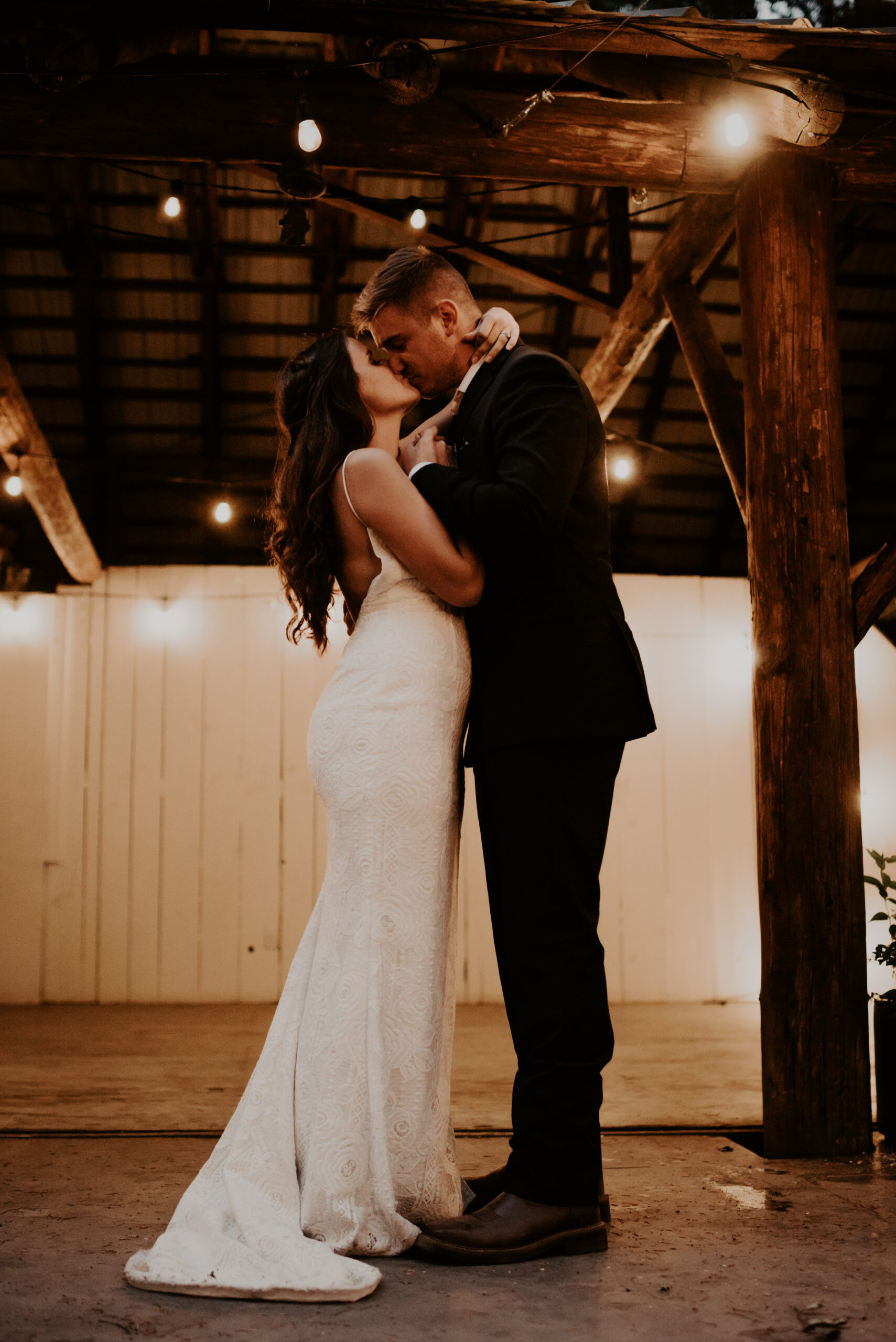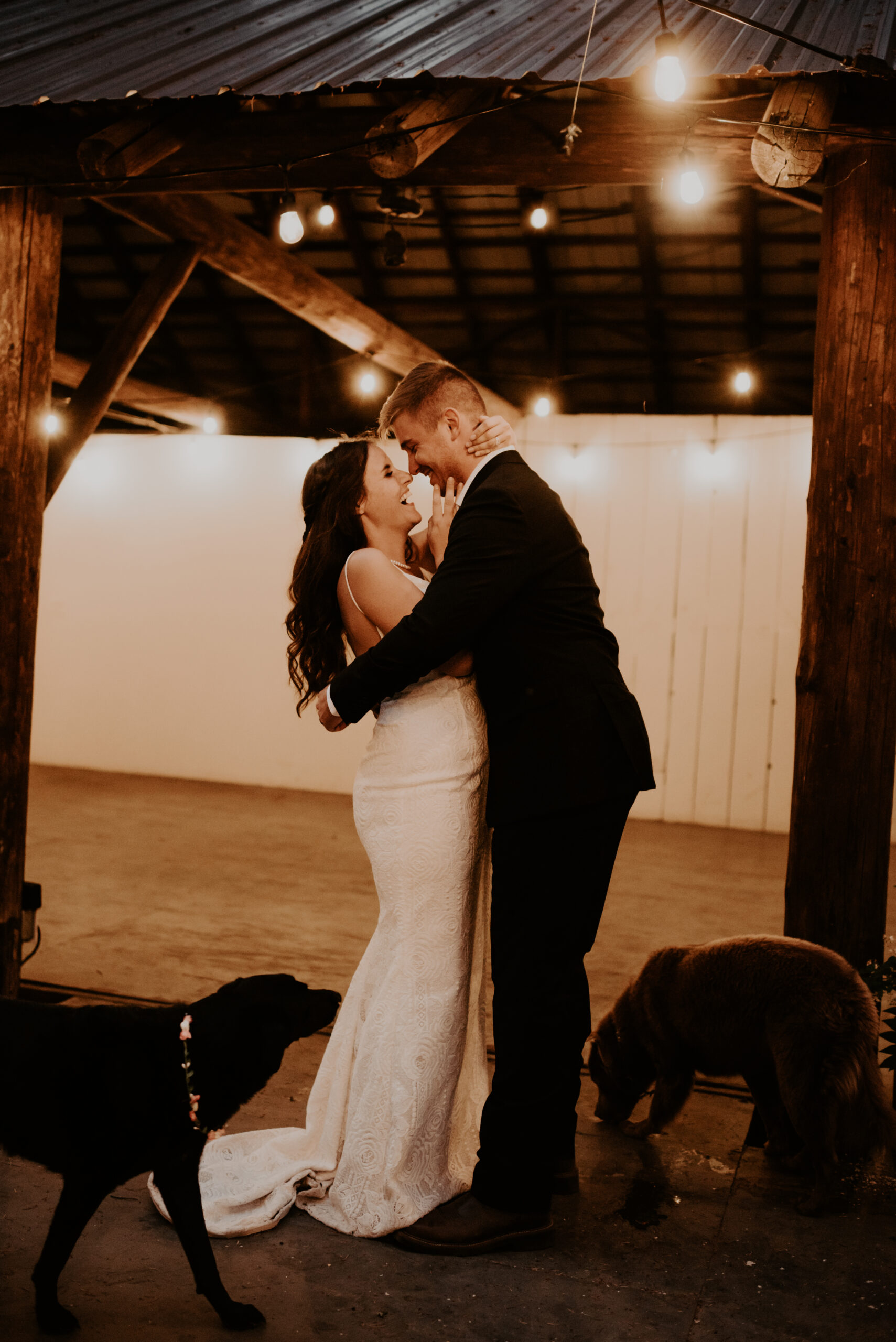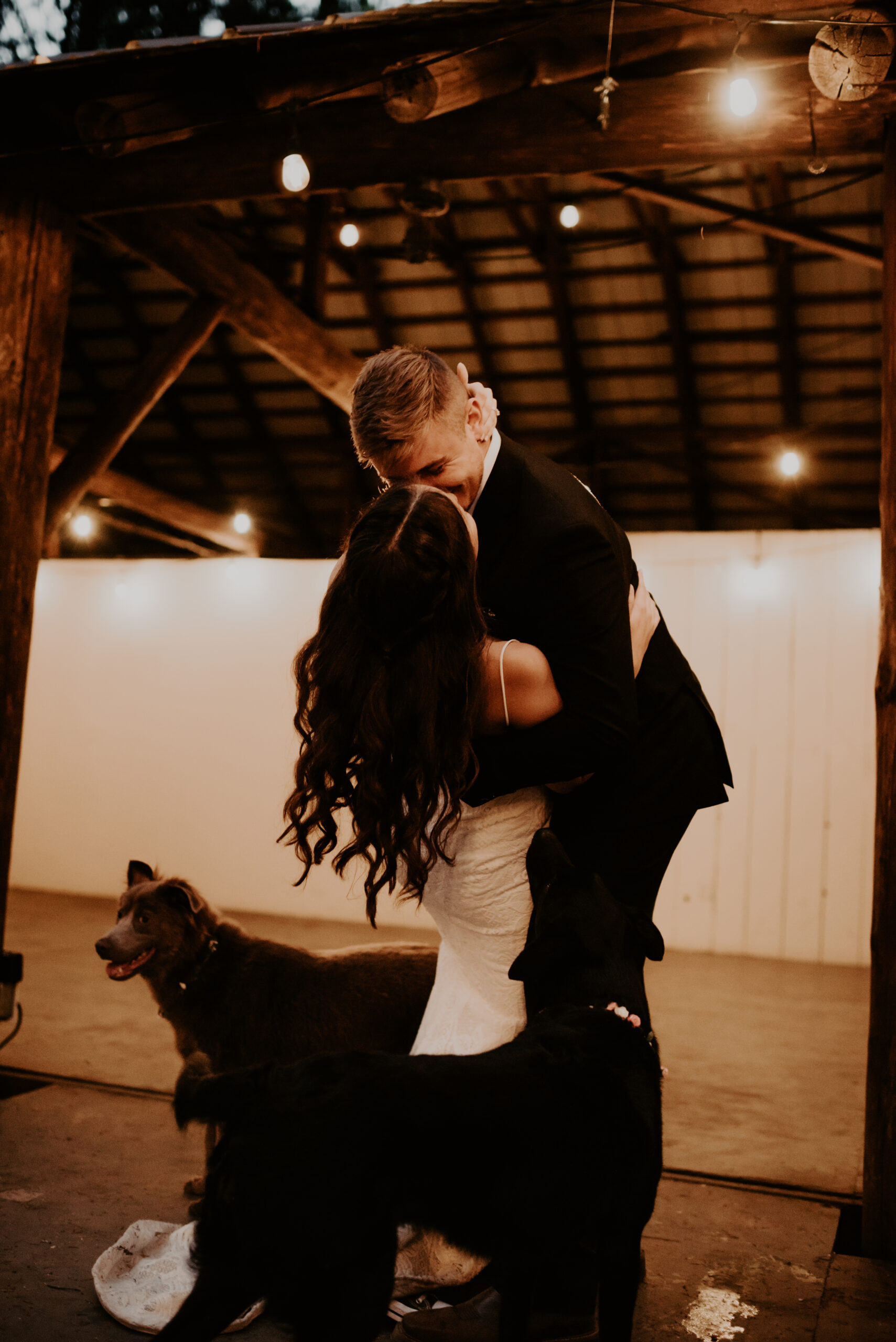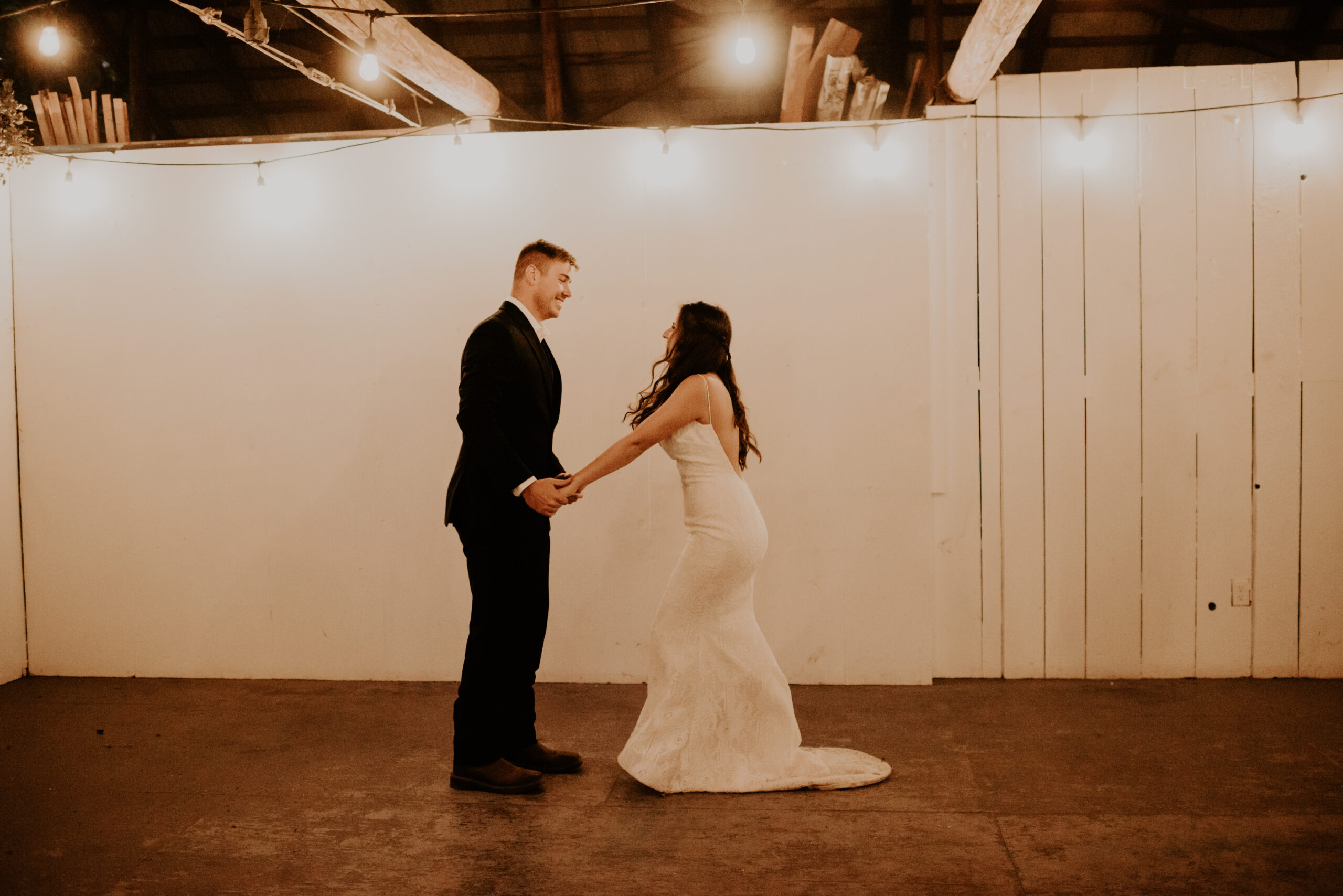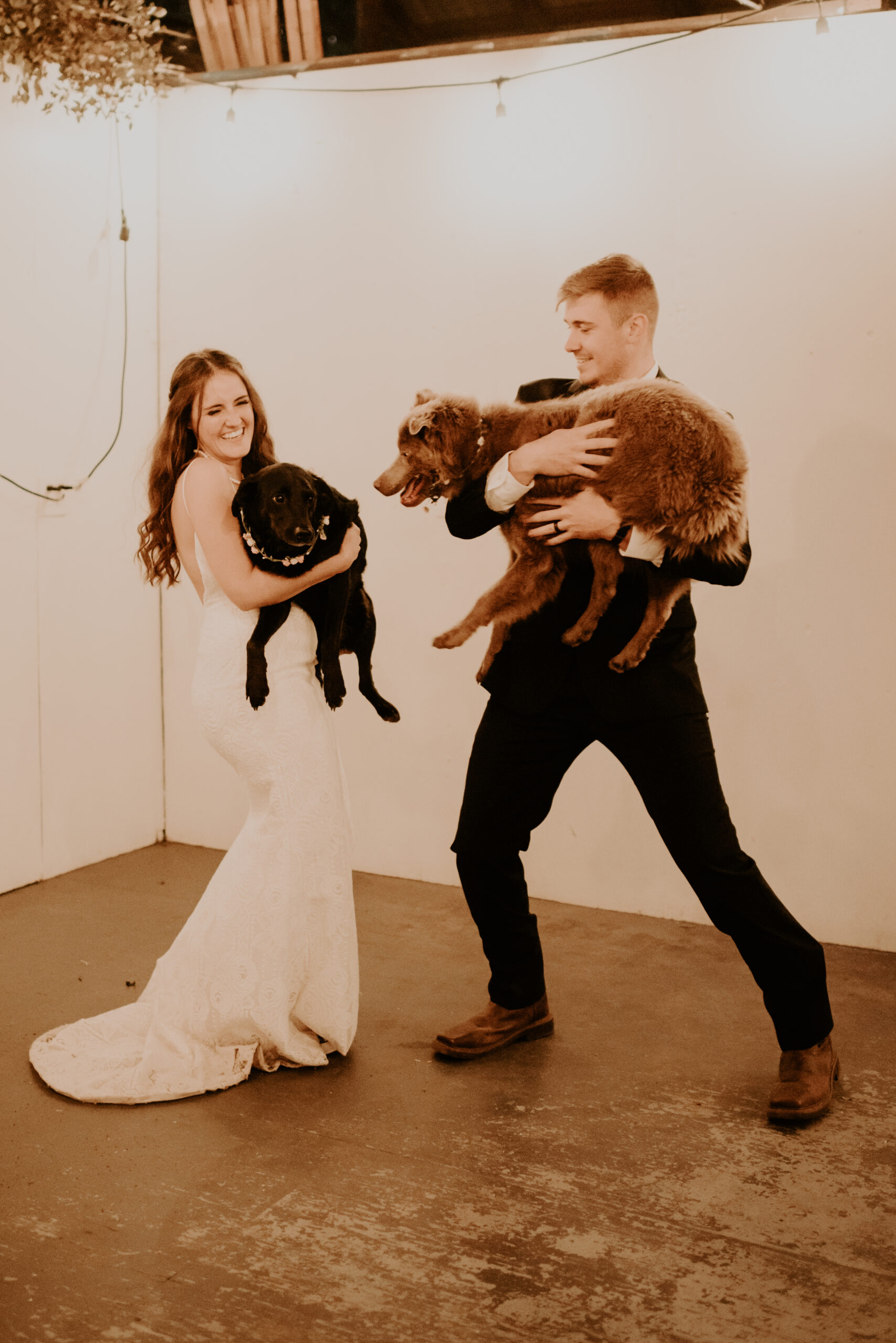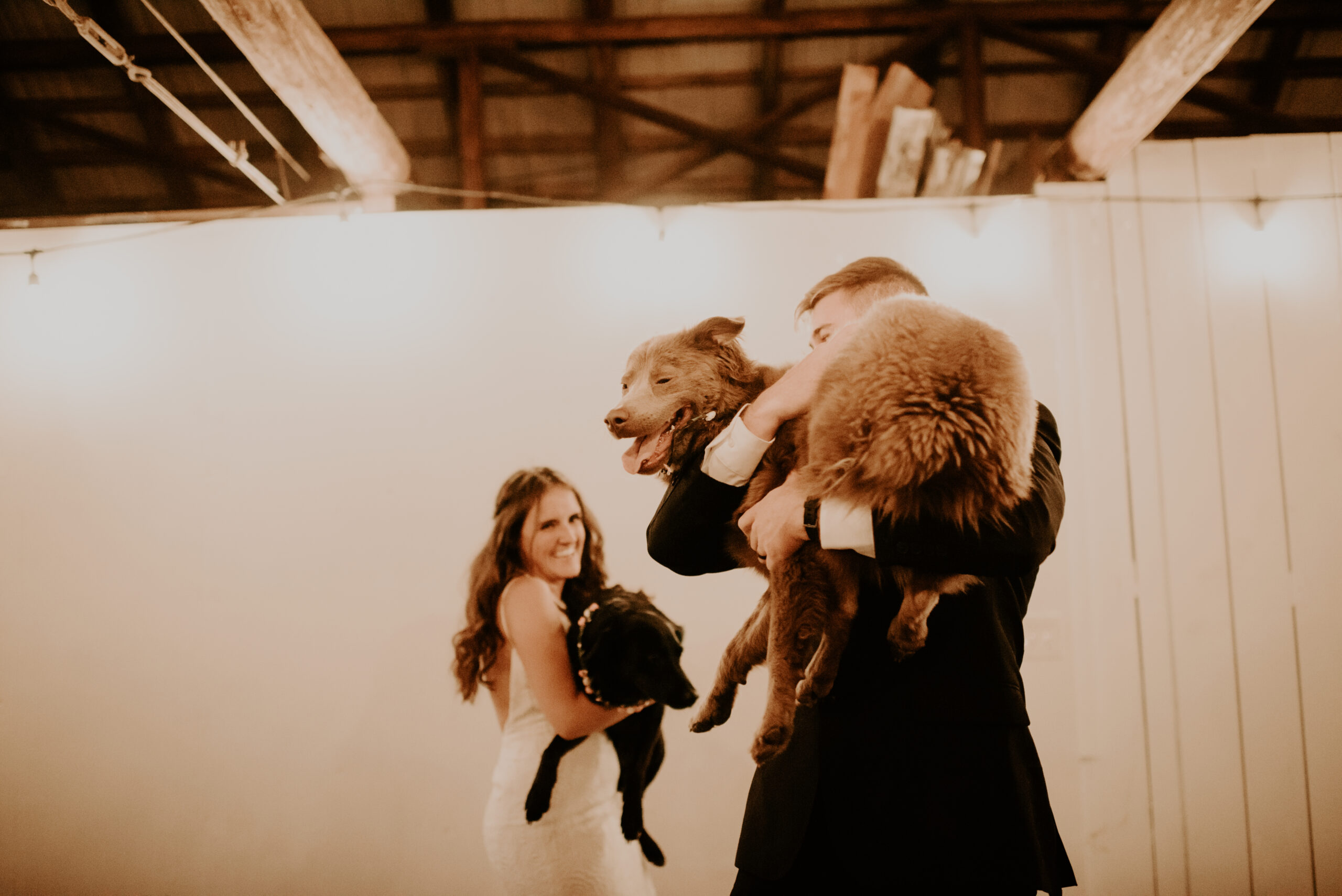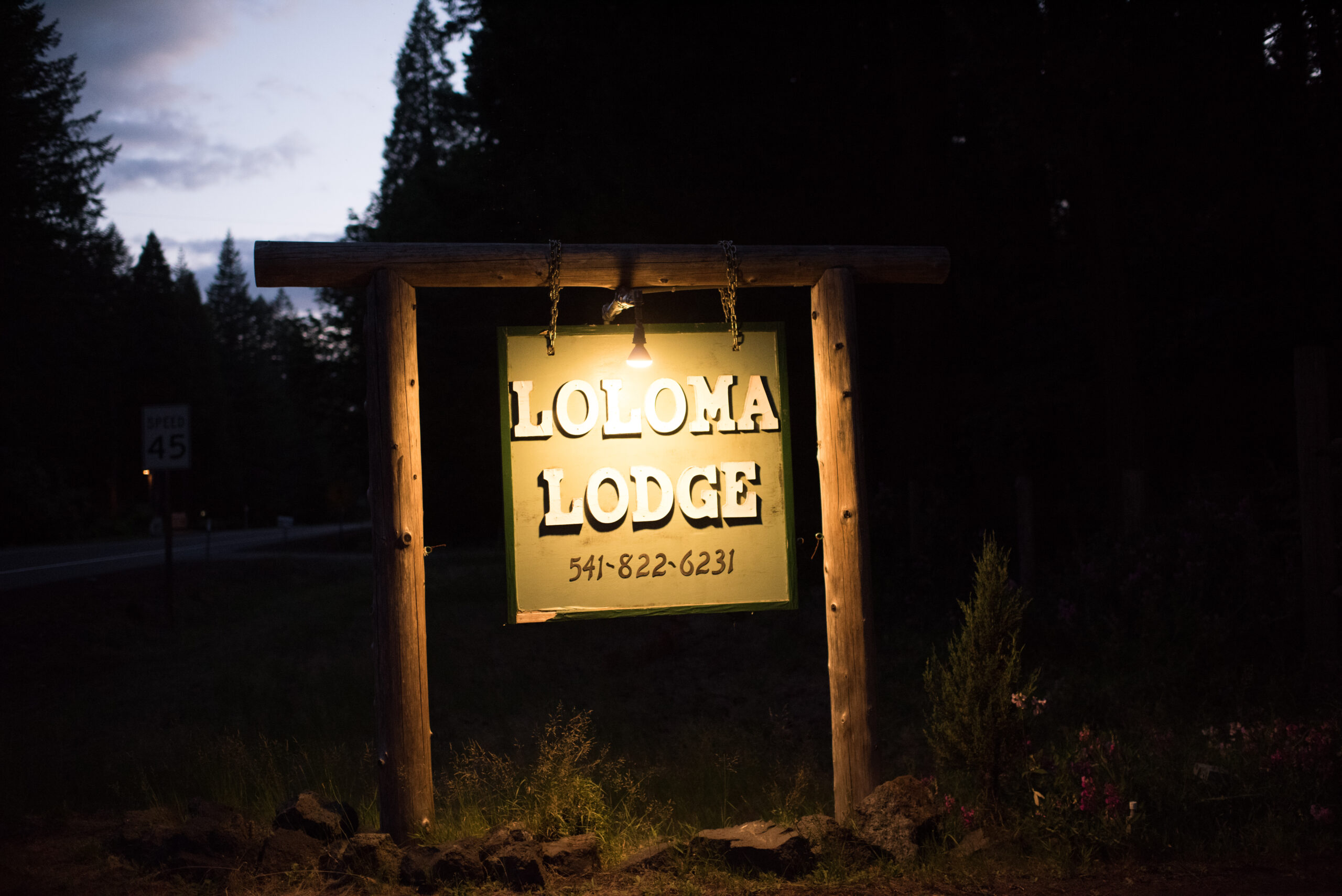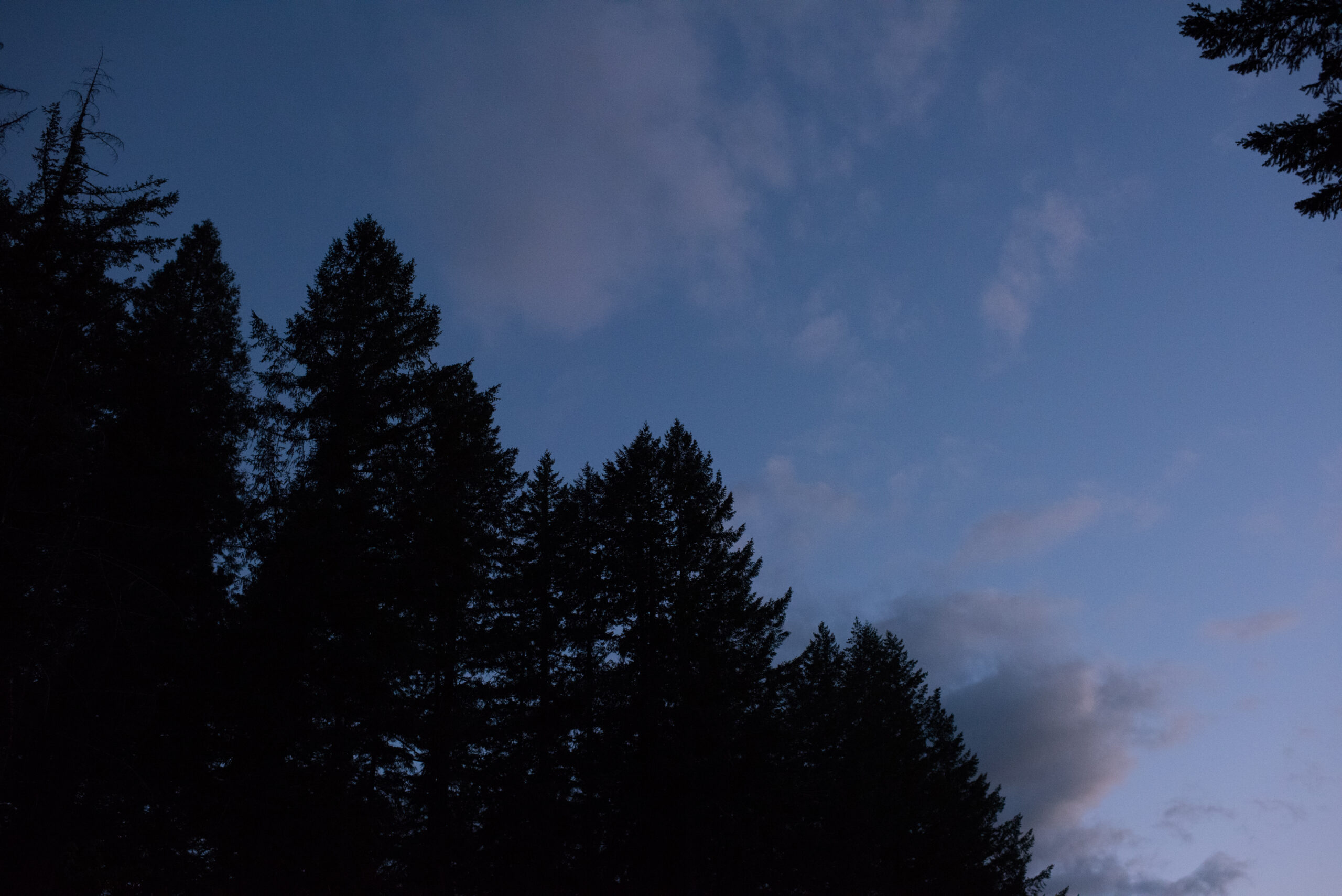 Belinda and Cody, it was such an honor shooting your vow renewal. It was so genuine and you guys made it completely your own. That's what any wedding or elopement or vow renewal should be: completely your own. This is your day, so do whatever the hell you feel like. And Belinda and Cody did just that. Congrats you two!
Want to watch the film of this vow renewal by Emma K Films? Click here!
Want to see another PNW waterfall elopement? Click here!