Jessica and Ken are seriously some of the cutest humans out there. When she emailed me telling me they had changed their plan and were going to do a small backyard wedding at the beach, I was game! I love when couples just go for it, because they know they want to be together, and they don't let any of the fluff get in the way.
My husband and I decided to make it a weekend trip and rent an AirBnB nearby. We brought along the doggos and let them run around before I made my way over to Jessica and Ken's place, which they had decorated beautifully! Jessica made all of the floral decor for the tables and their circle wedding arch (along with her bouquet!). They had s'more packets ready to go, along with all the good PNW beer. Their fur baby, Emmie, sat by Jessica as she got ready with her sister. These two were so cute together–and when she was putting the final touches on Jessica's hair they both started to tear up and told each other to stop, it was so cute!
Their ceremony was so sweet and intimate, and we all couldn't believe the luck we got with the sunshine on an October day at the coast! After there ceremony, we got some adorable photos of the fam (with Emmie, of course) on the beach, and then they spent the rest of the evening hanging out with their loved ones, enjoying the amazing sunset we got to witness.
Jessica and Ken, your day was so laid back, true to you guys, and so focused on you two becoming husband and wife! The entire day I could just feel how excited and ready you two were to become Mr. and Mrs. and I felt so honored to be the one to capture it for you two and your families. So much love for you two!
xoxo,
M.
---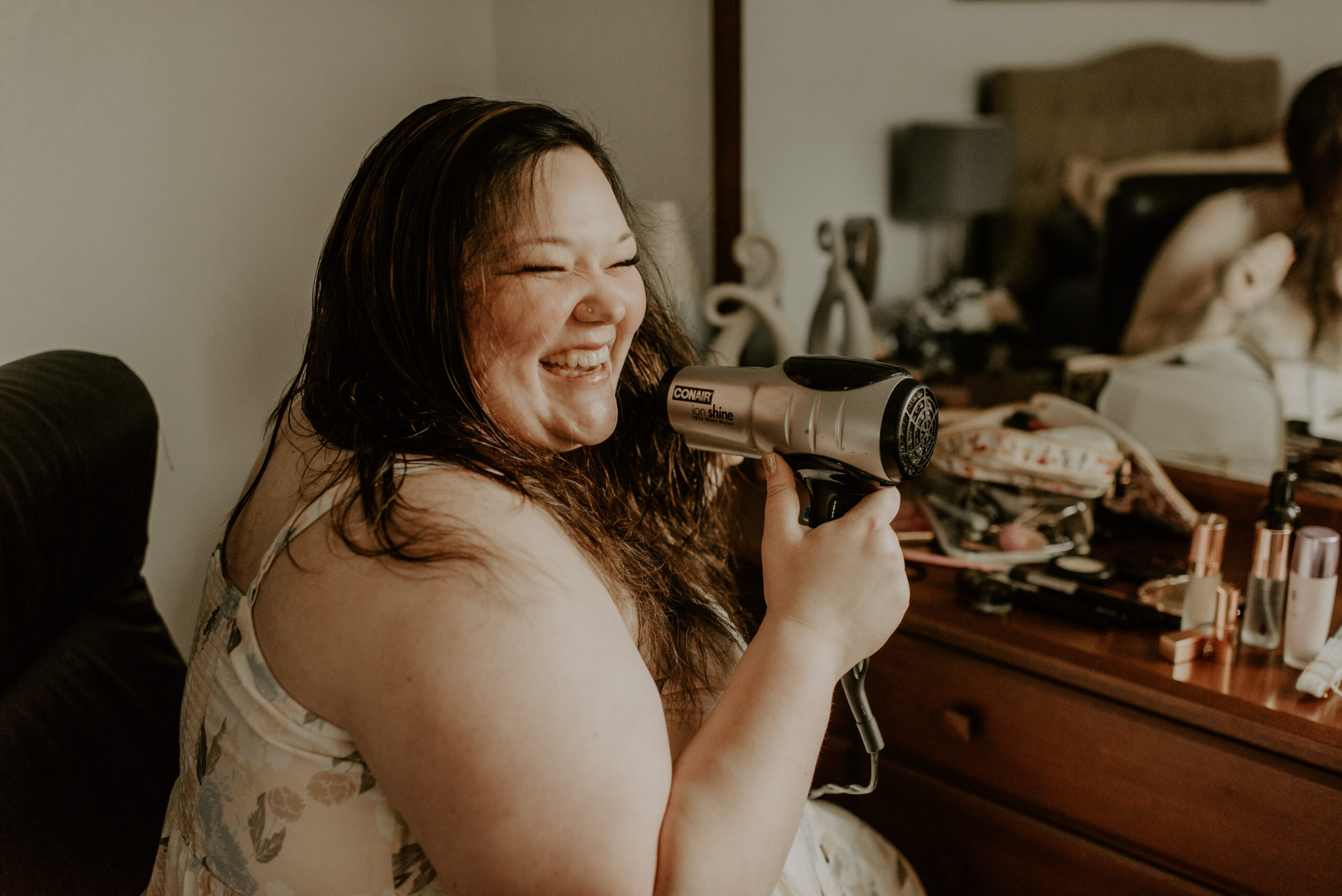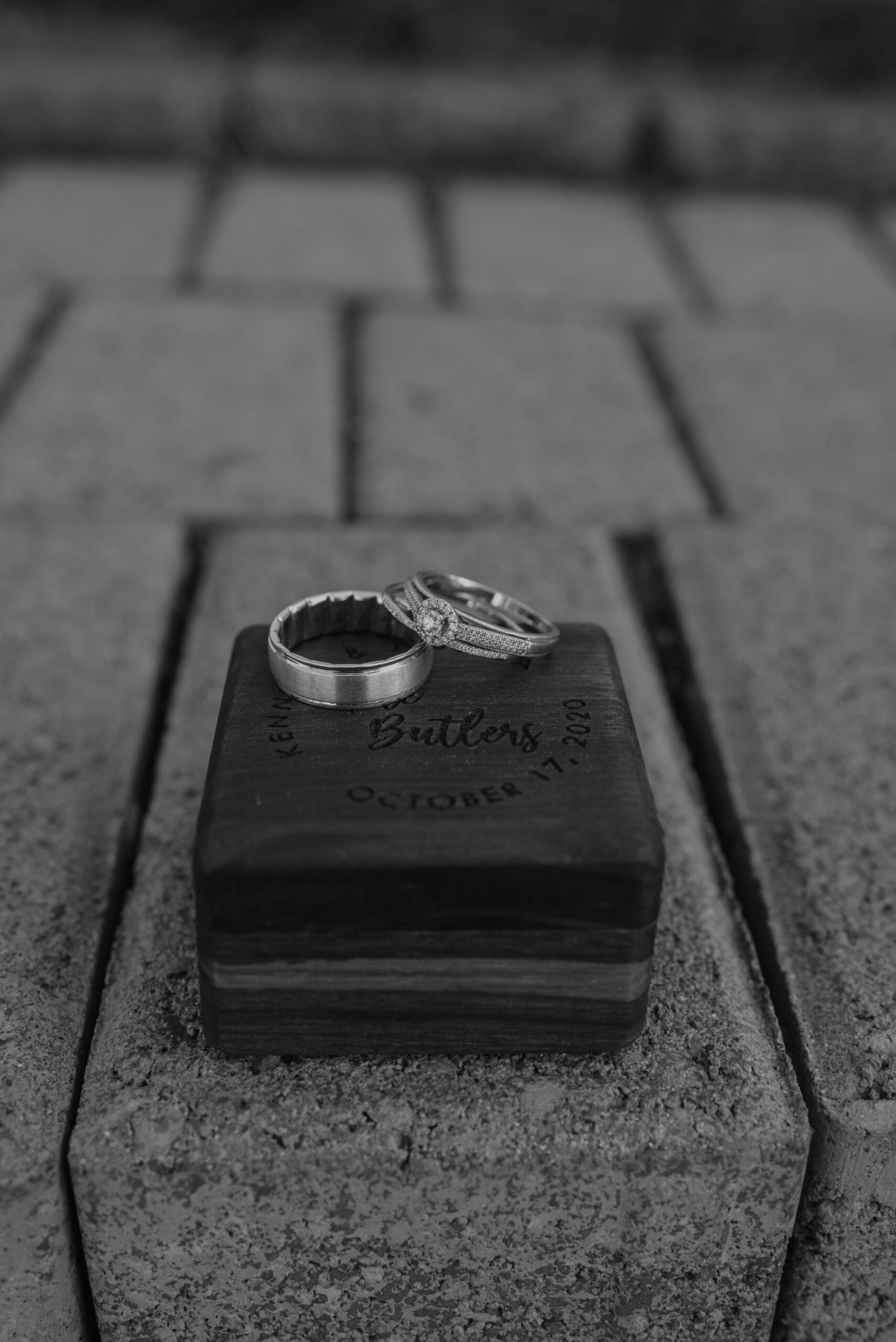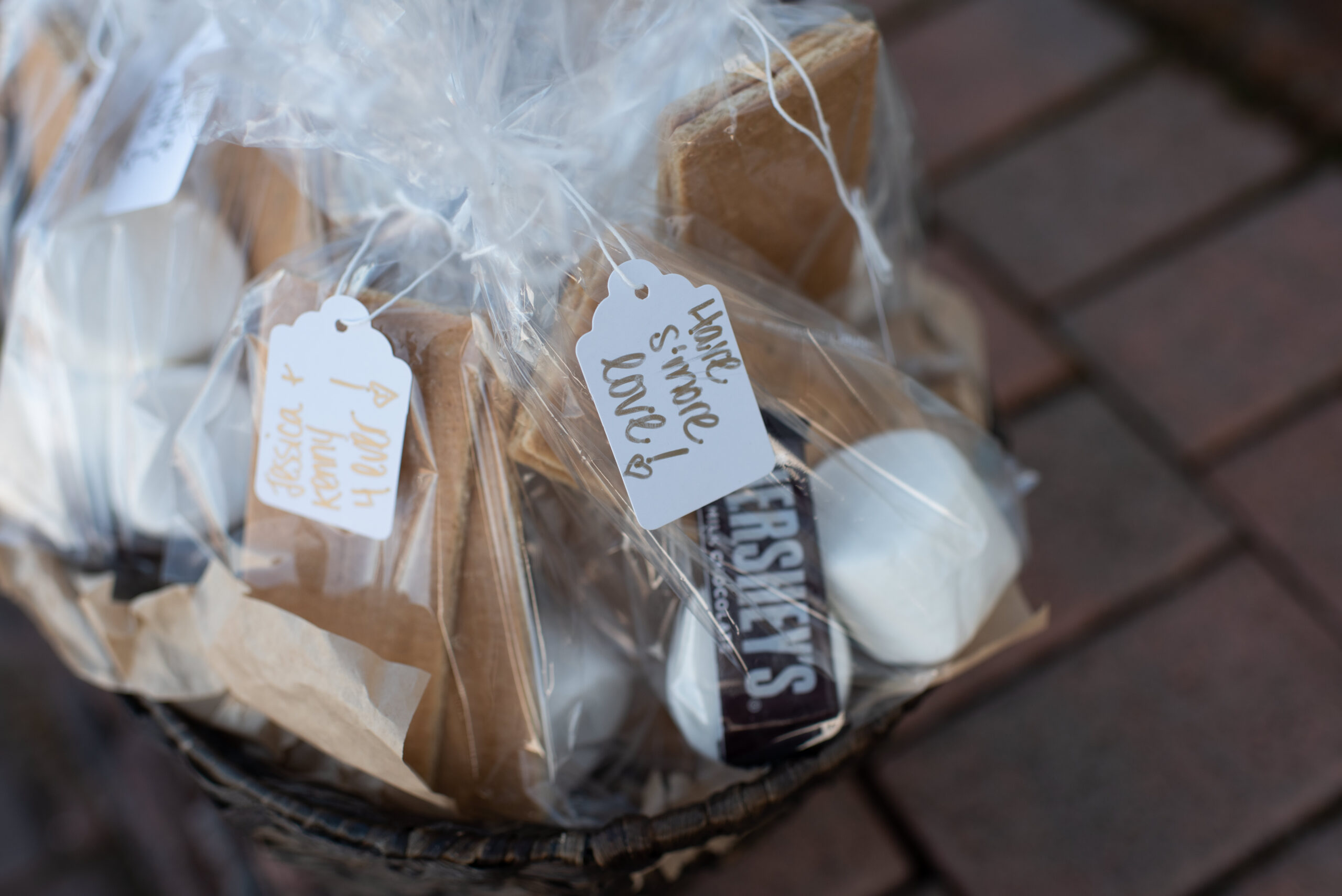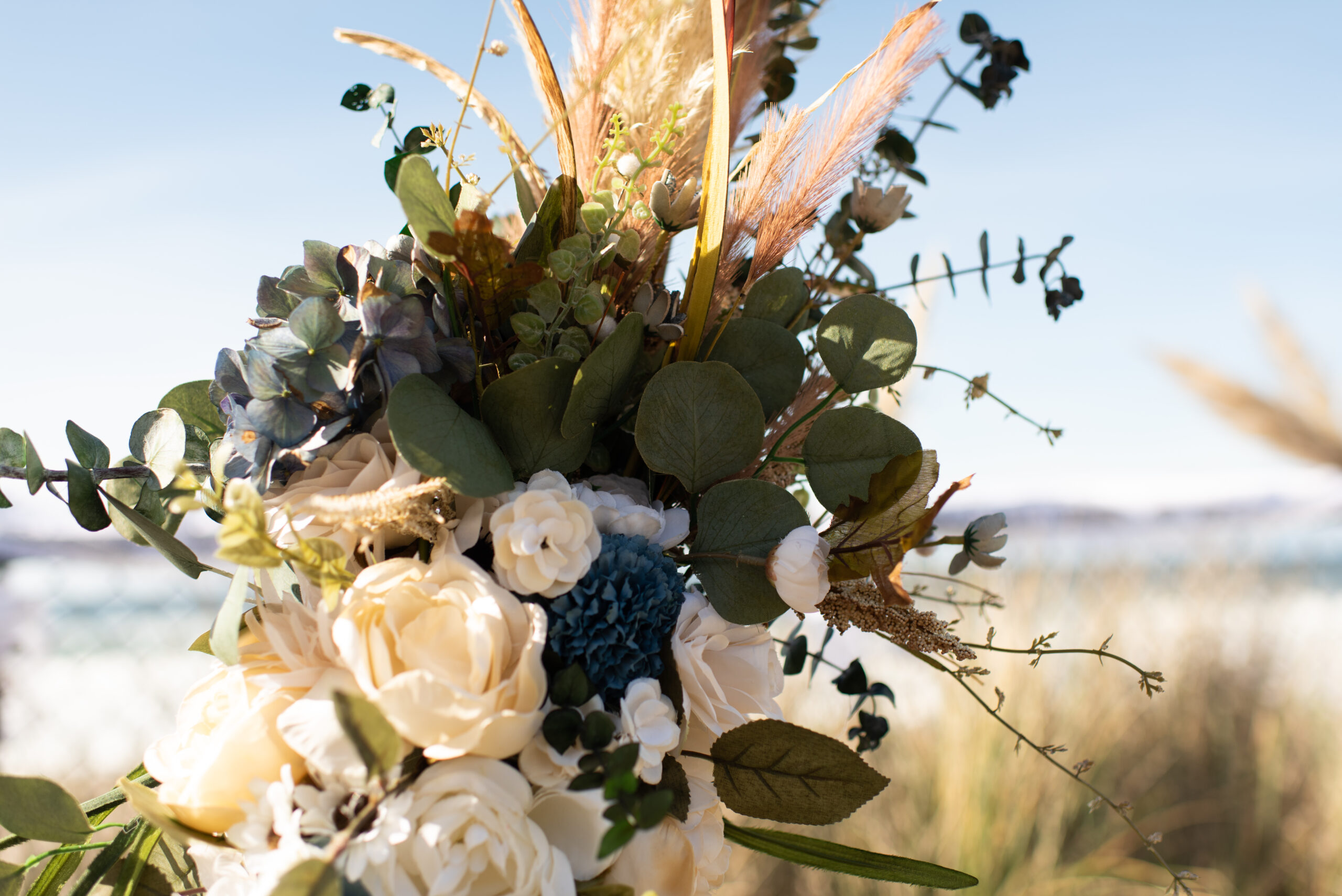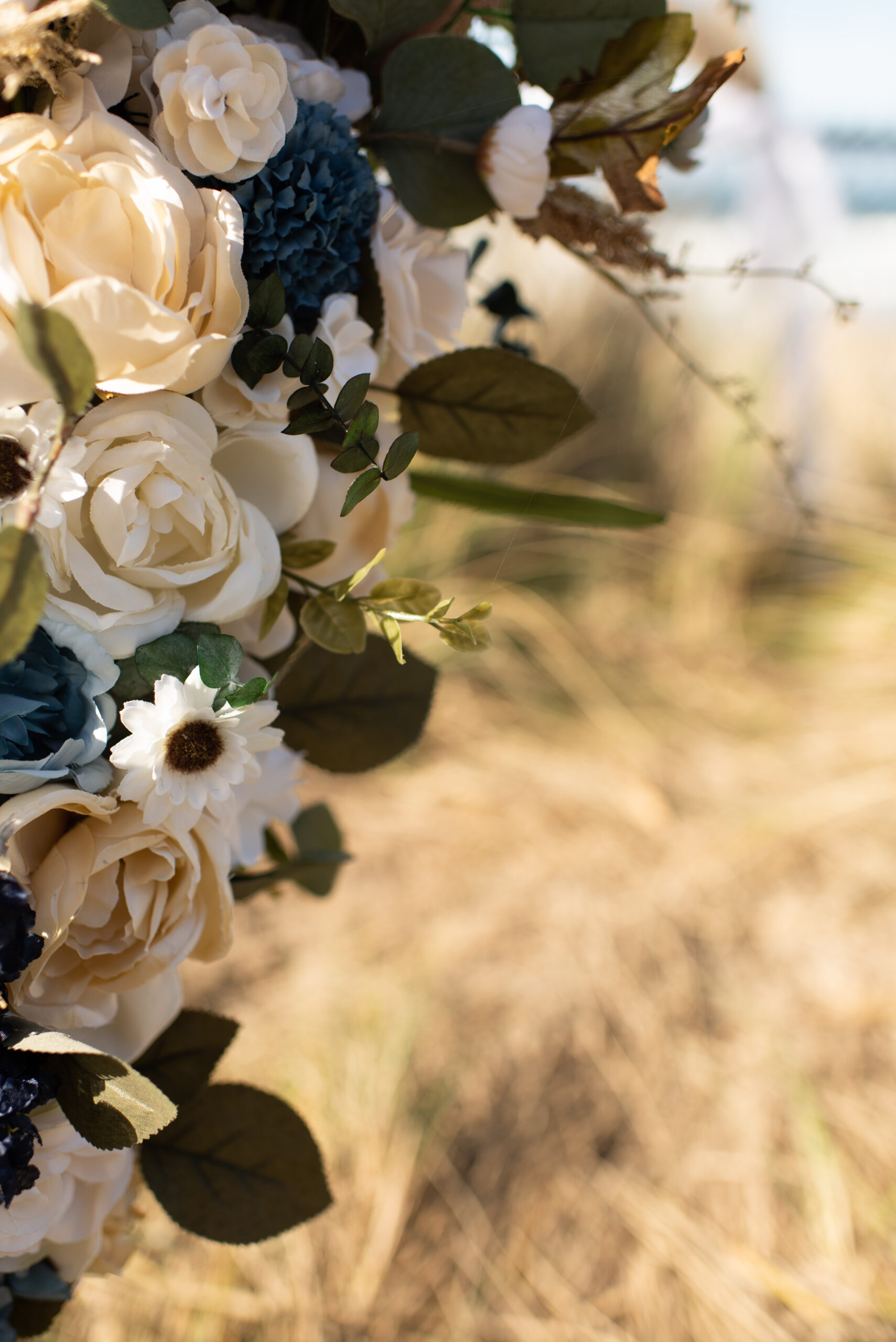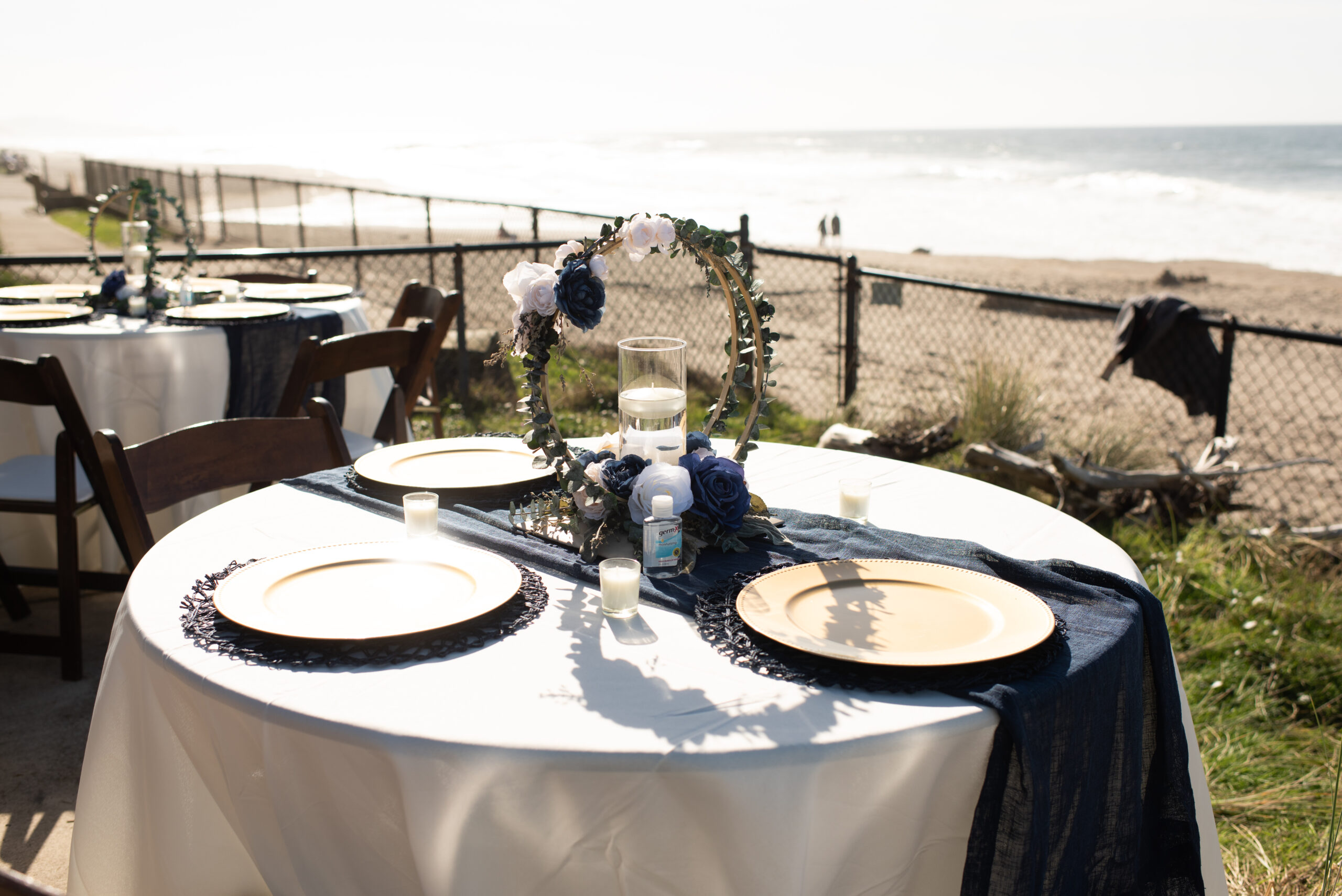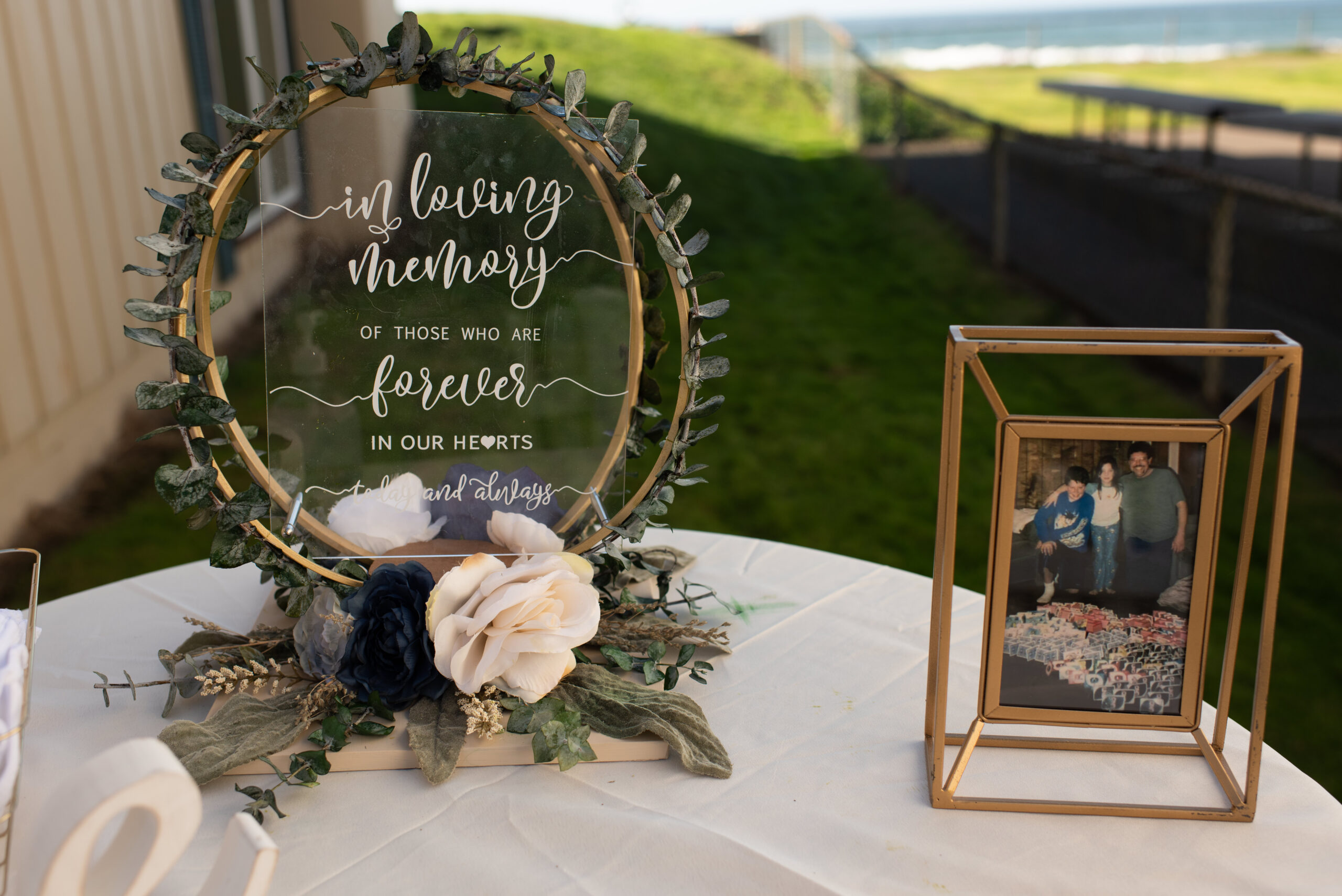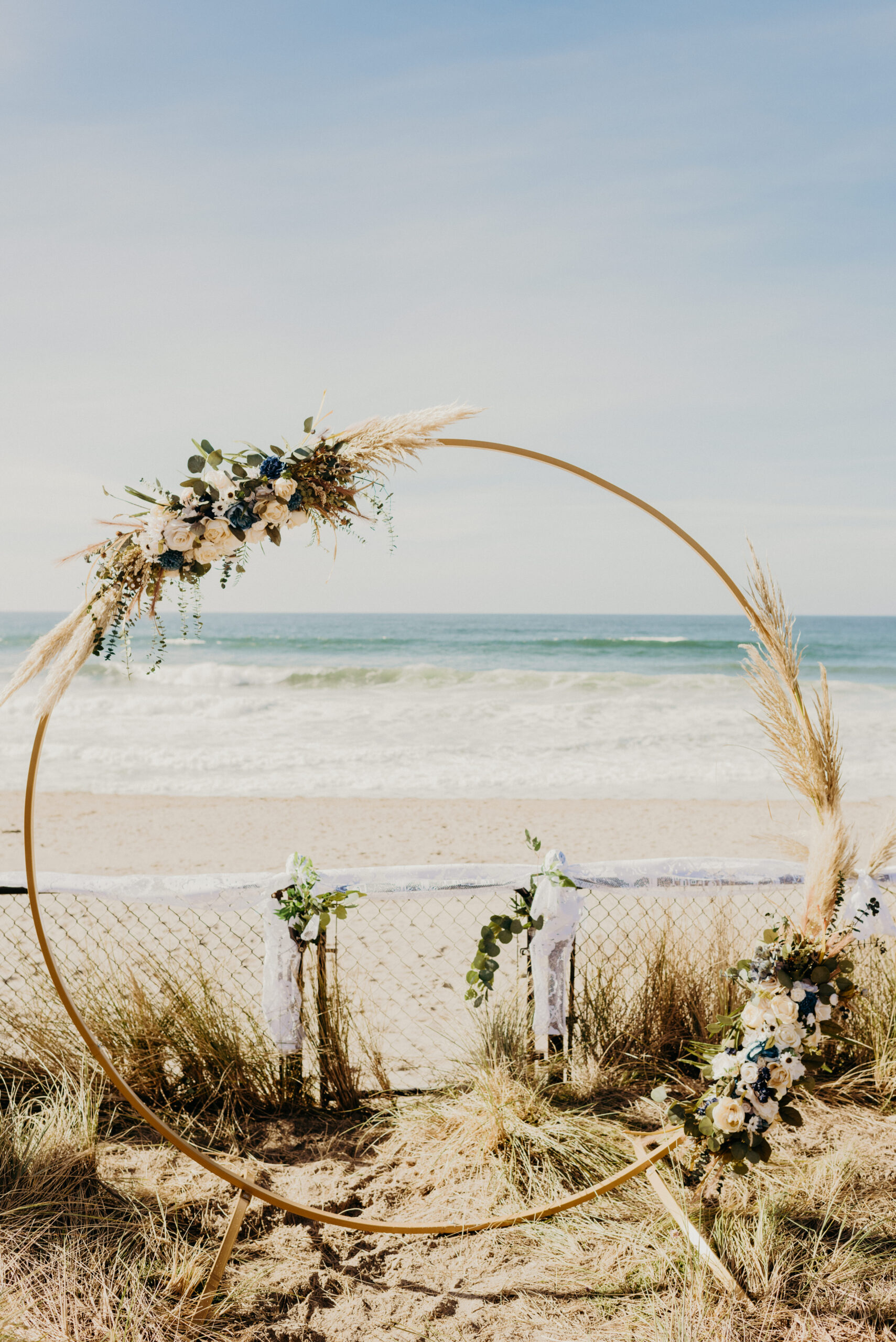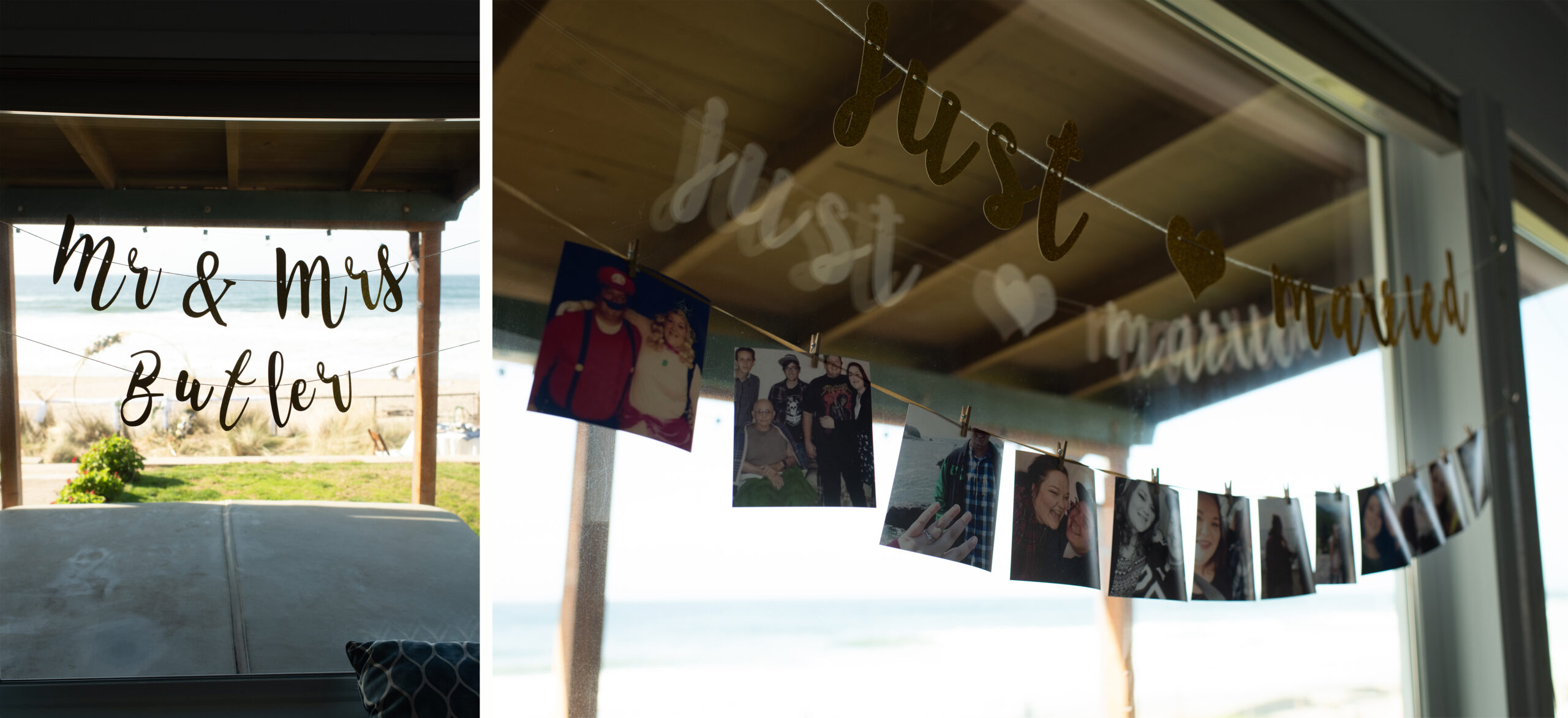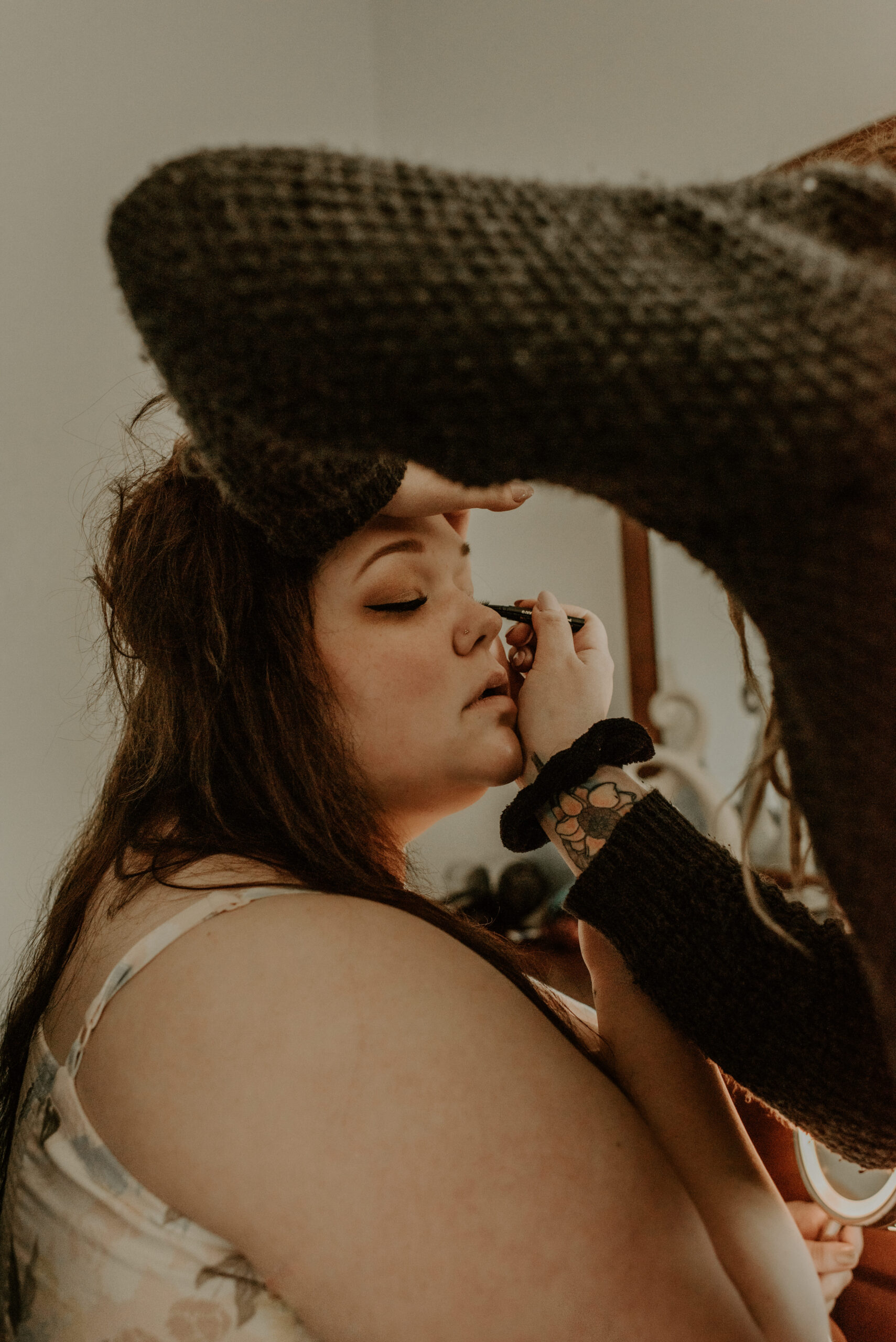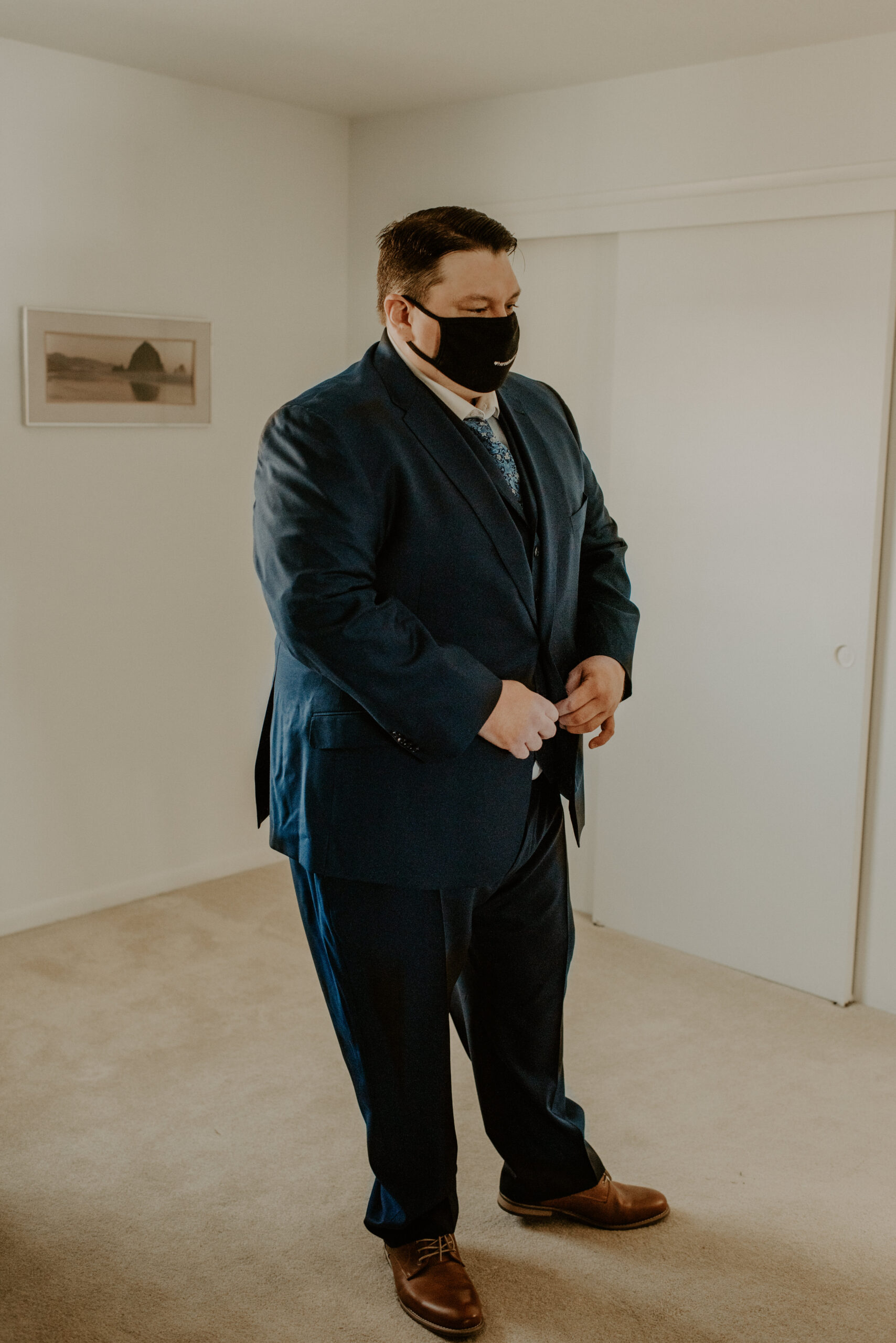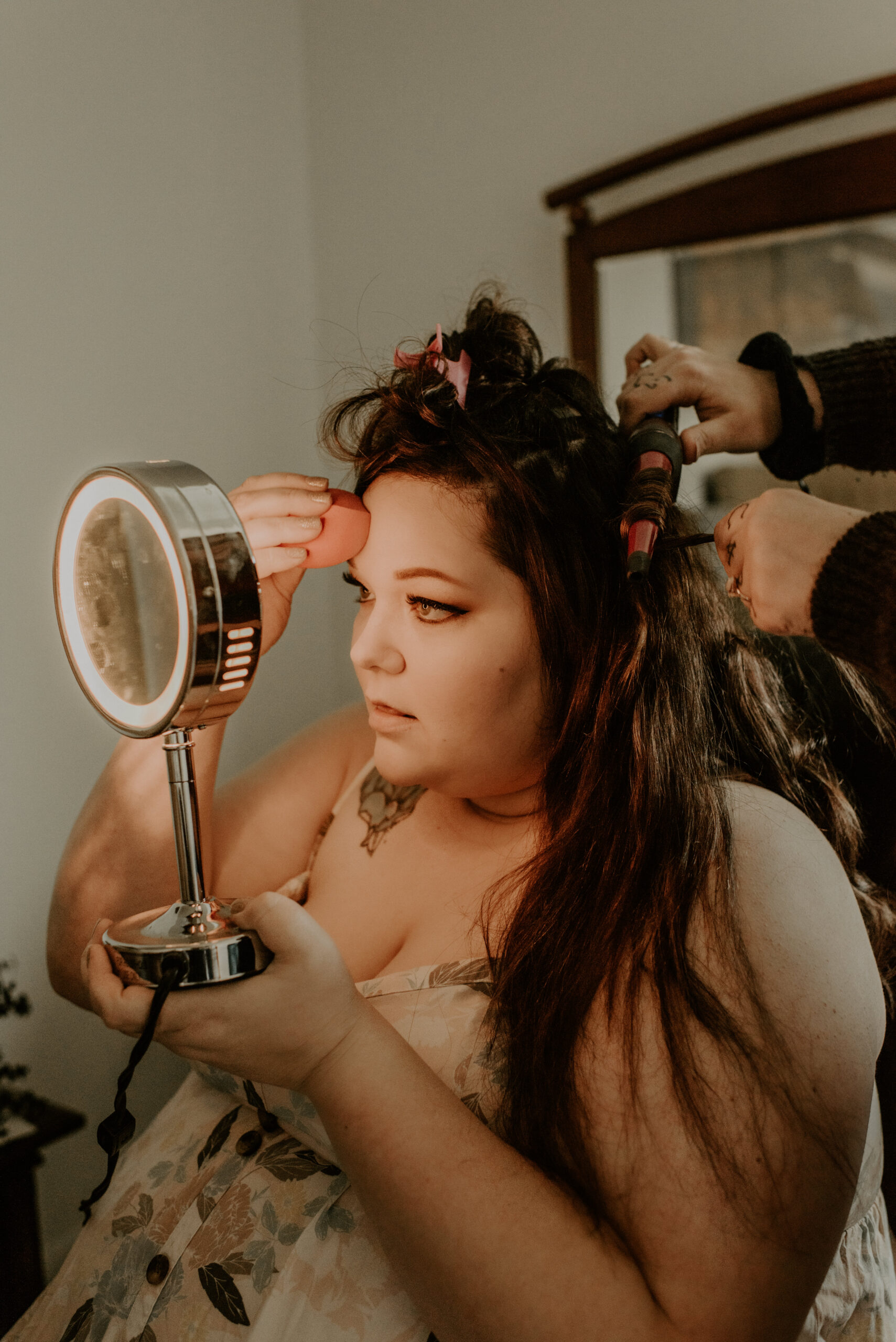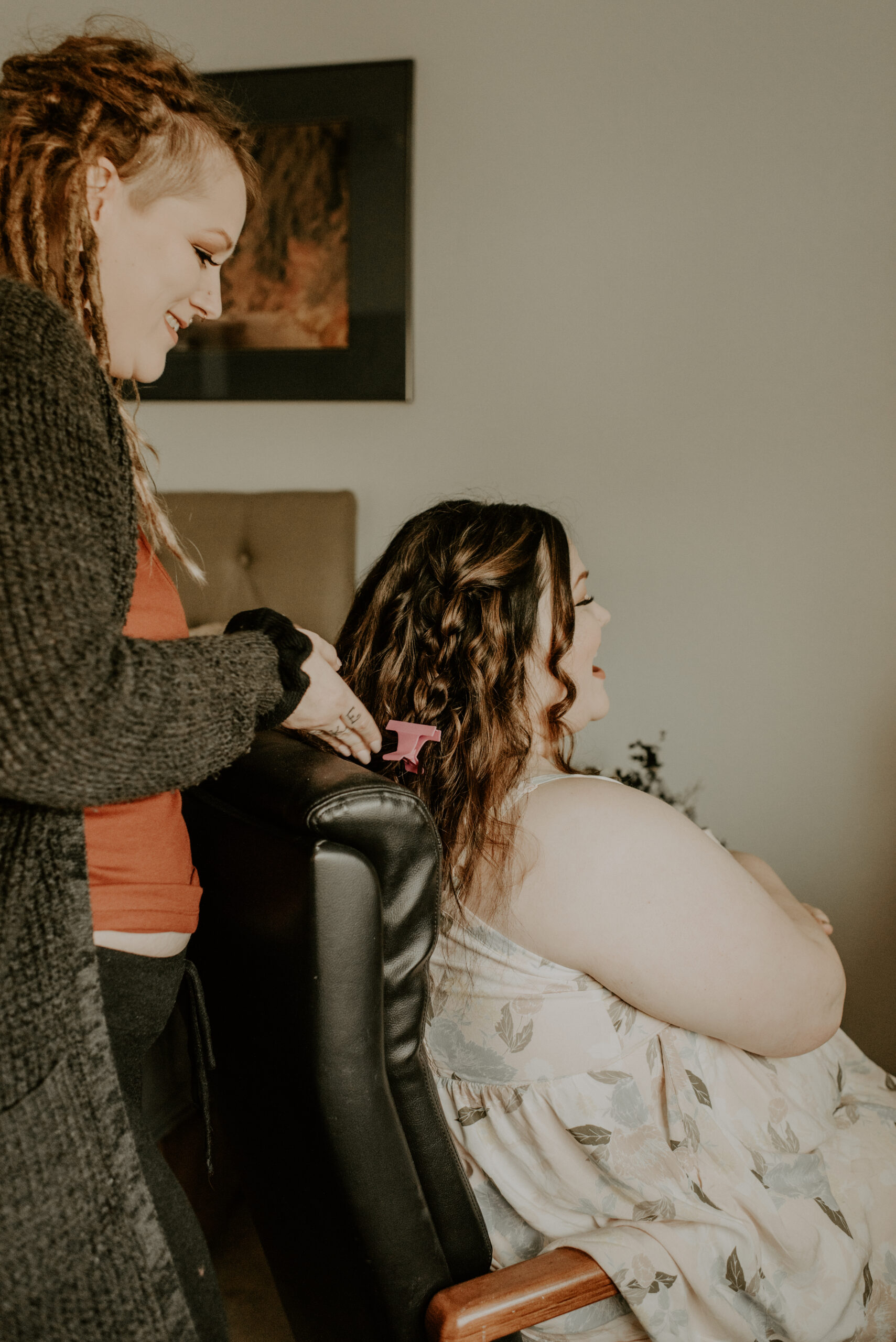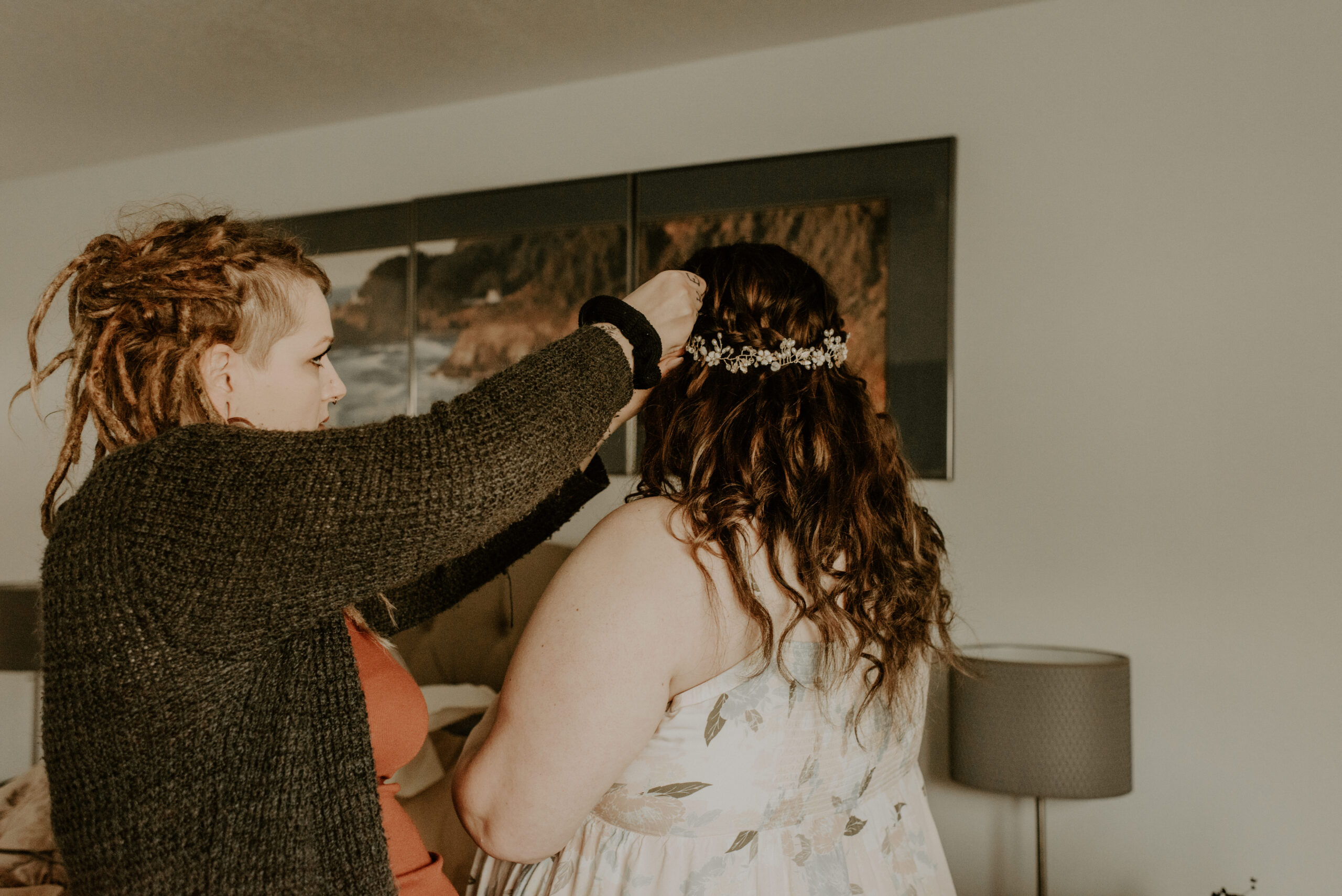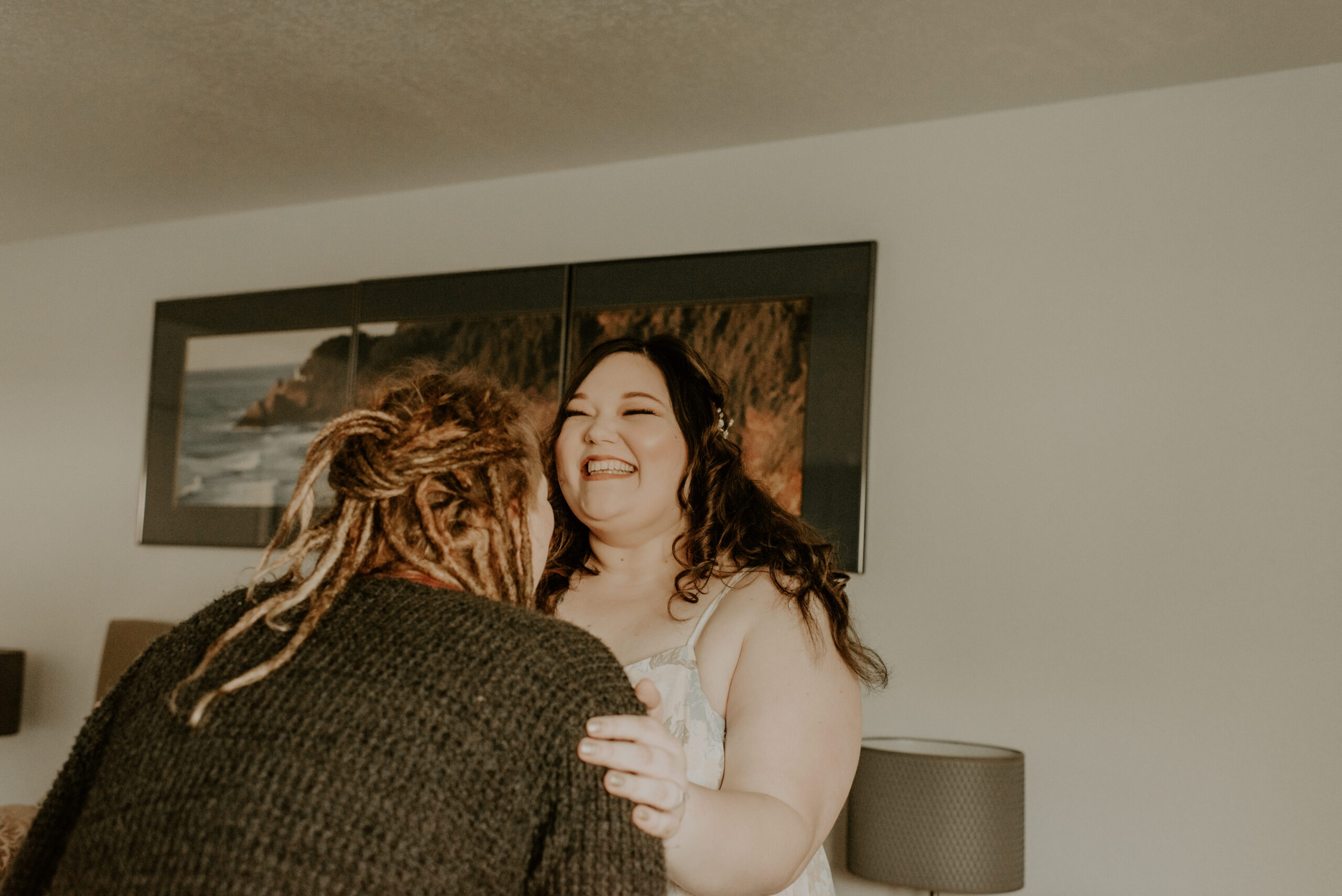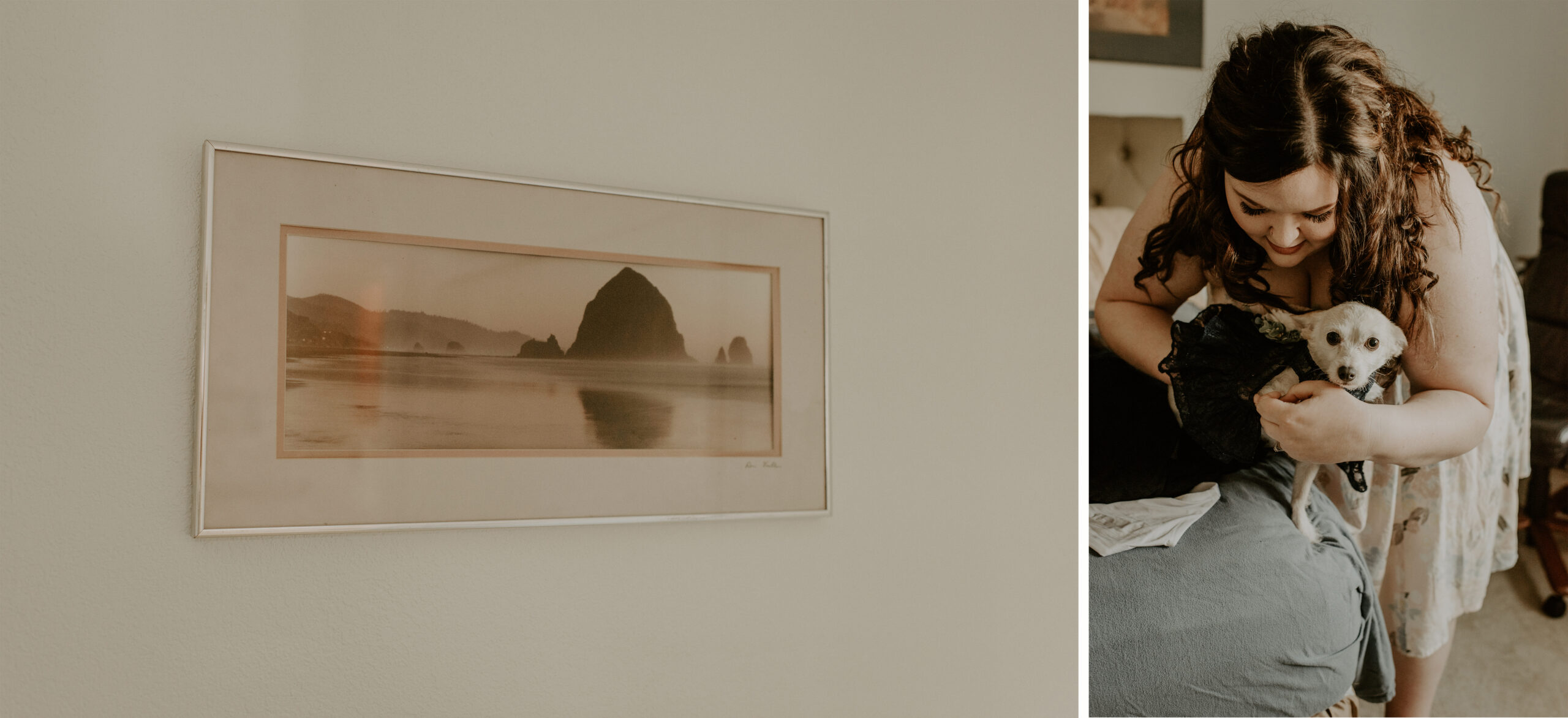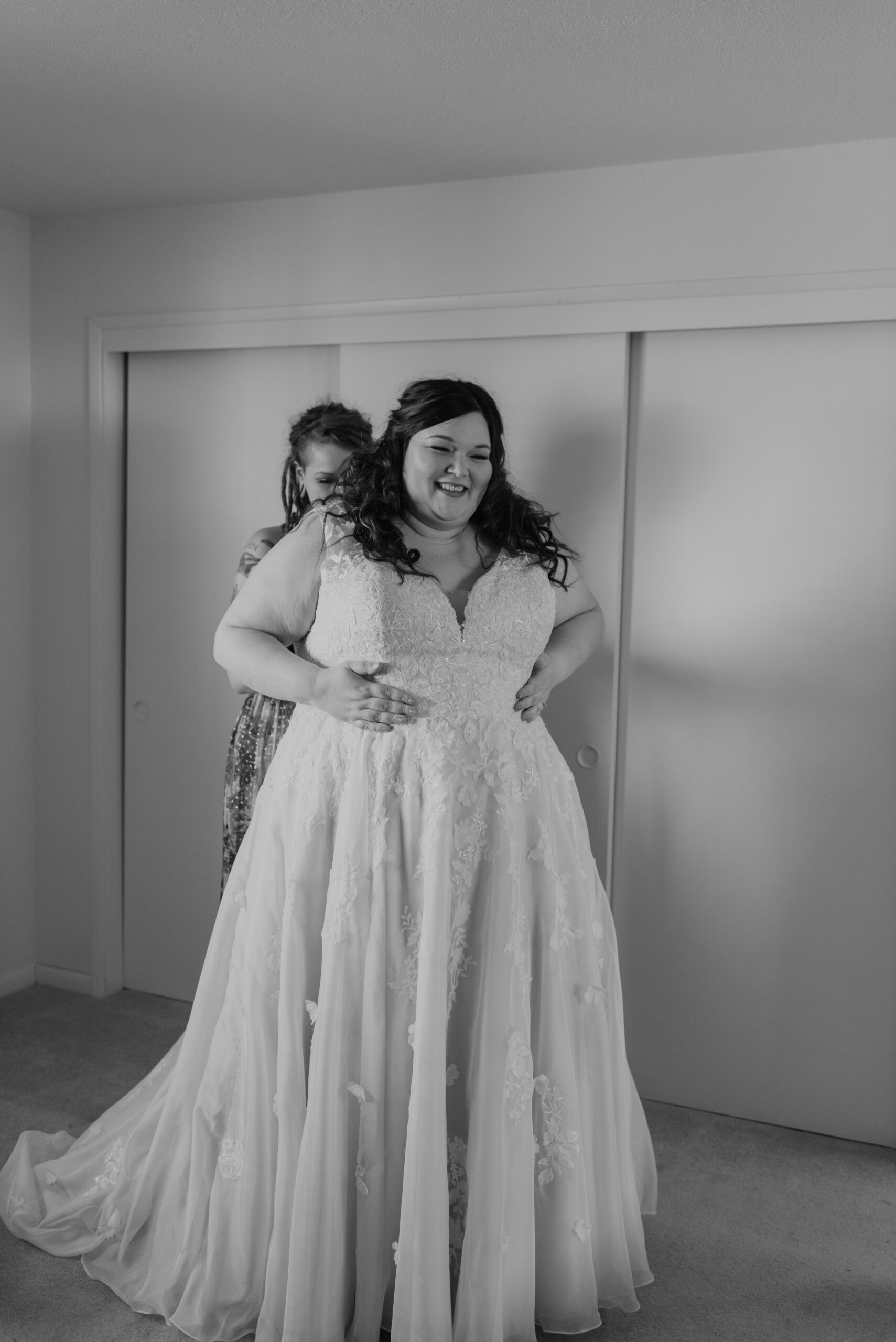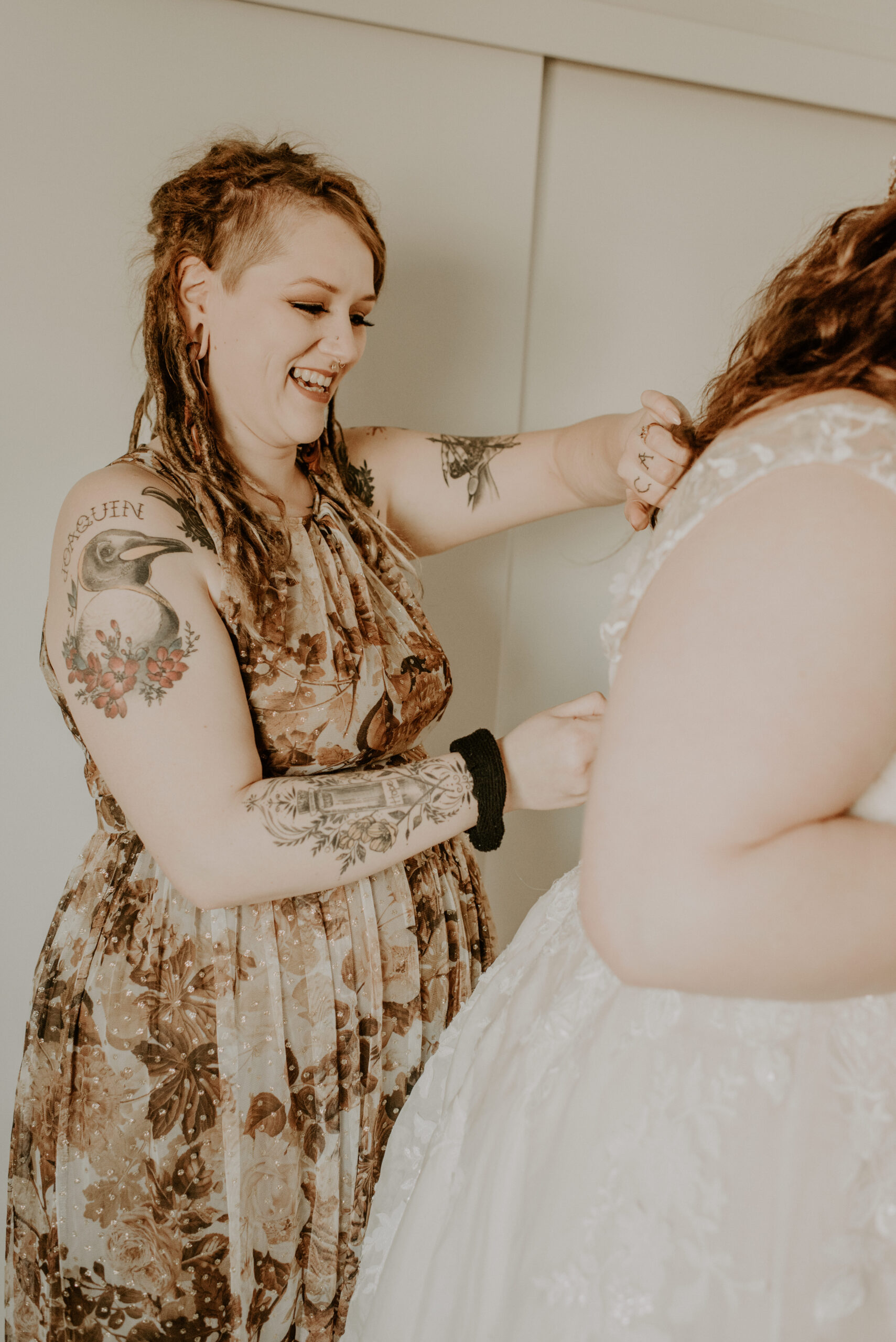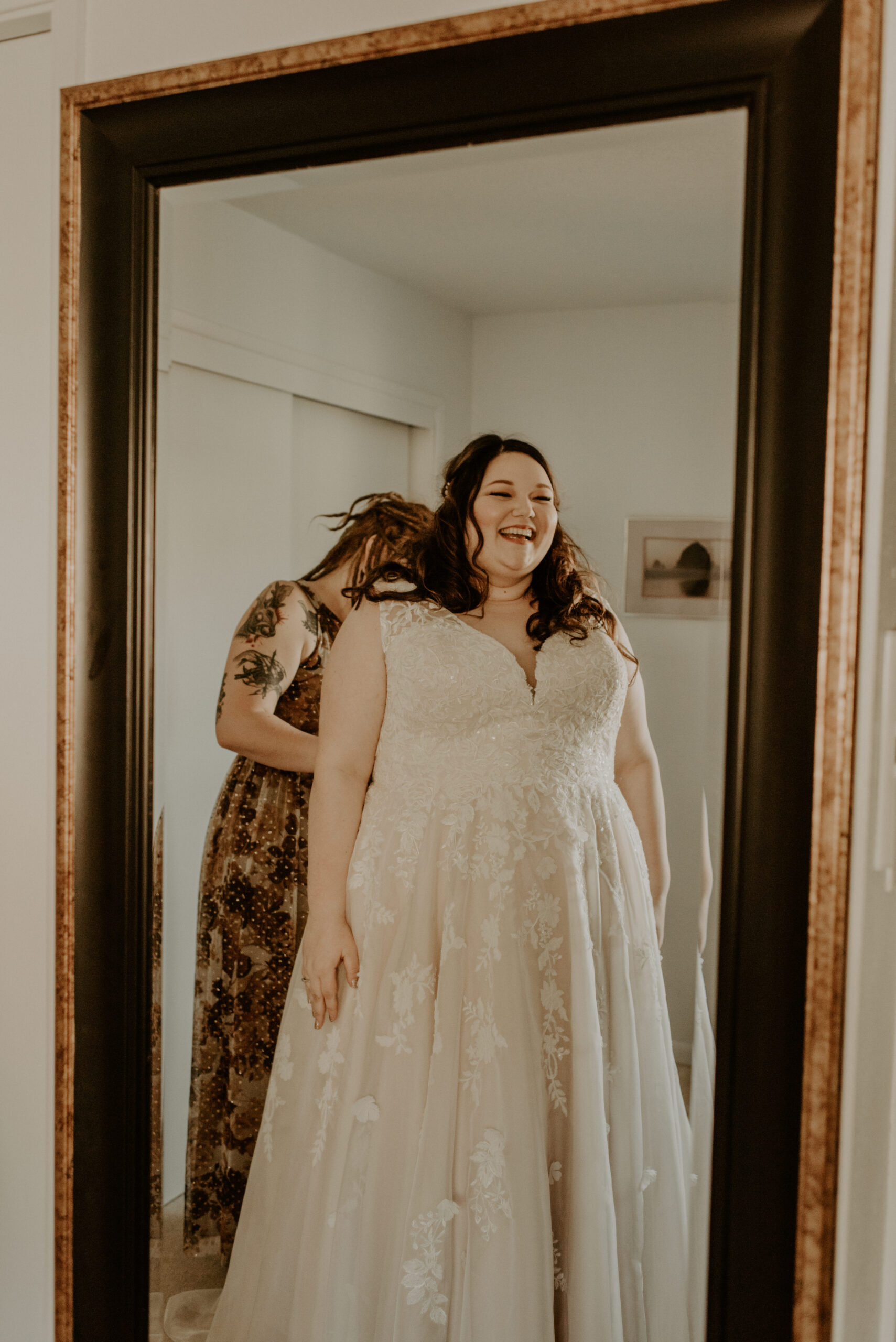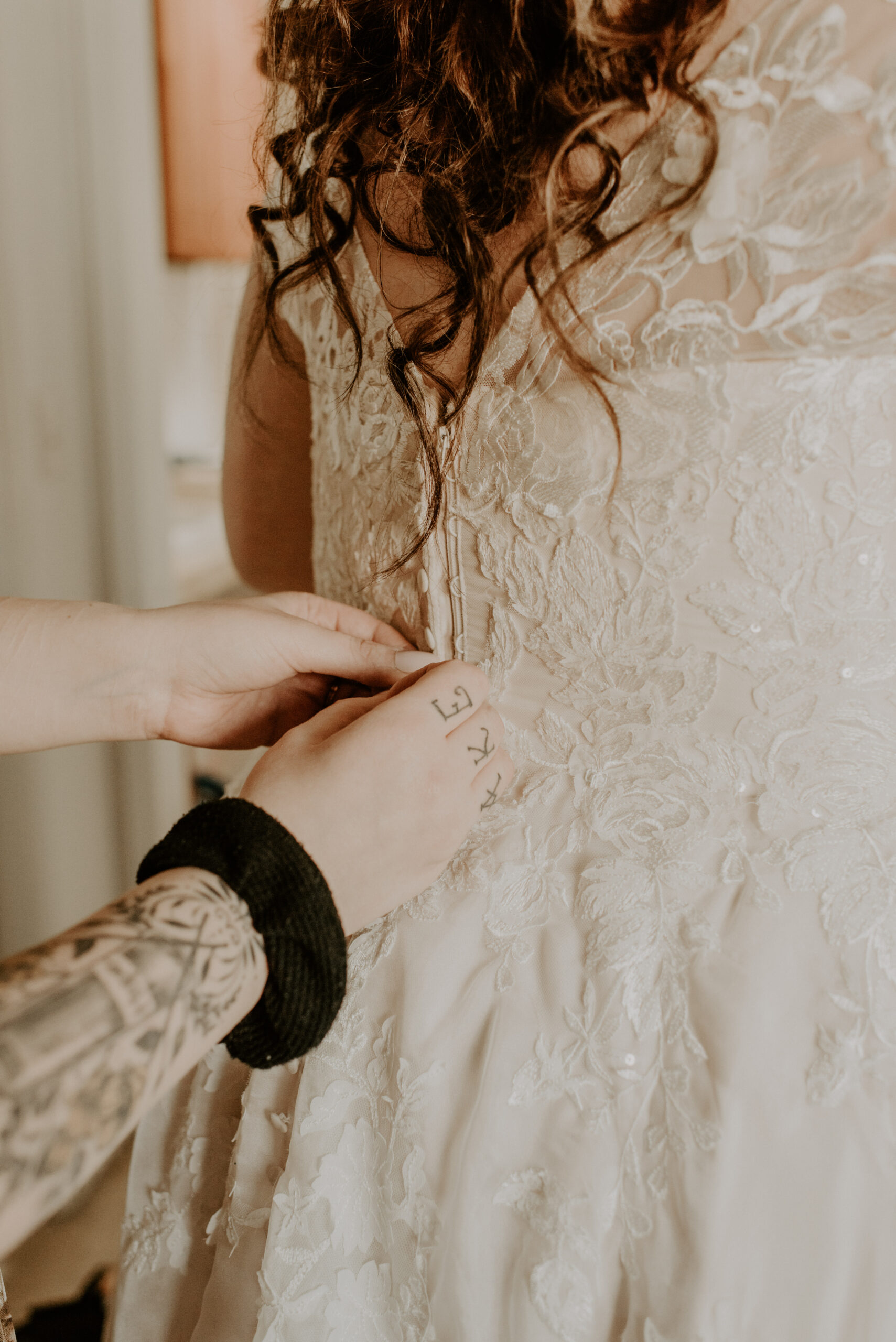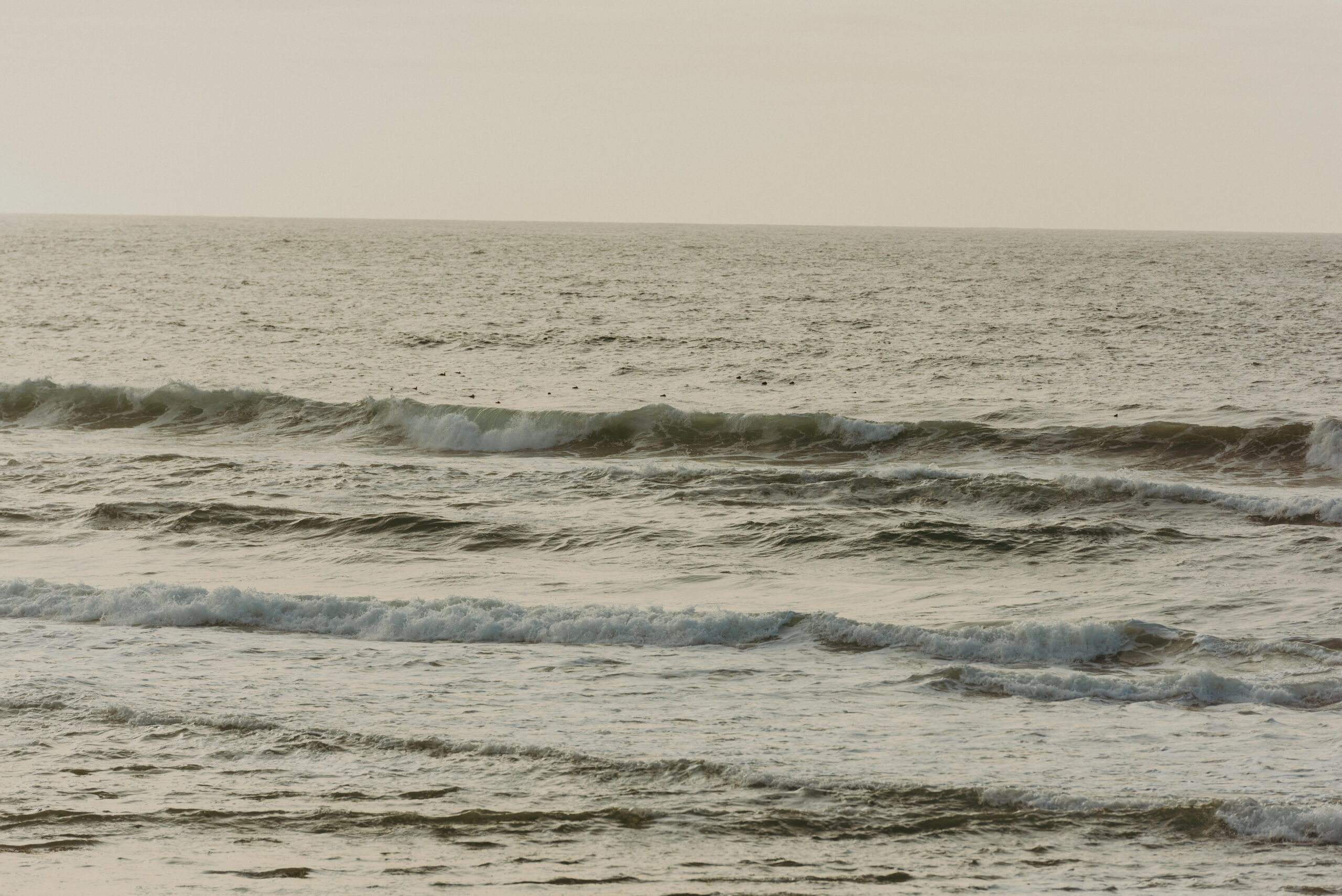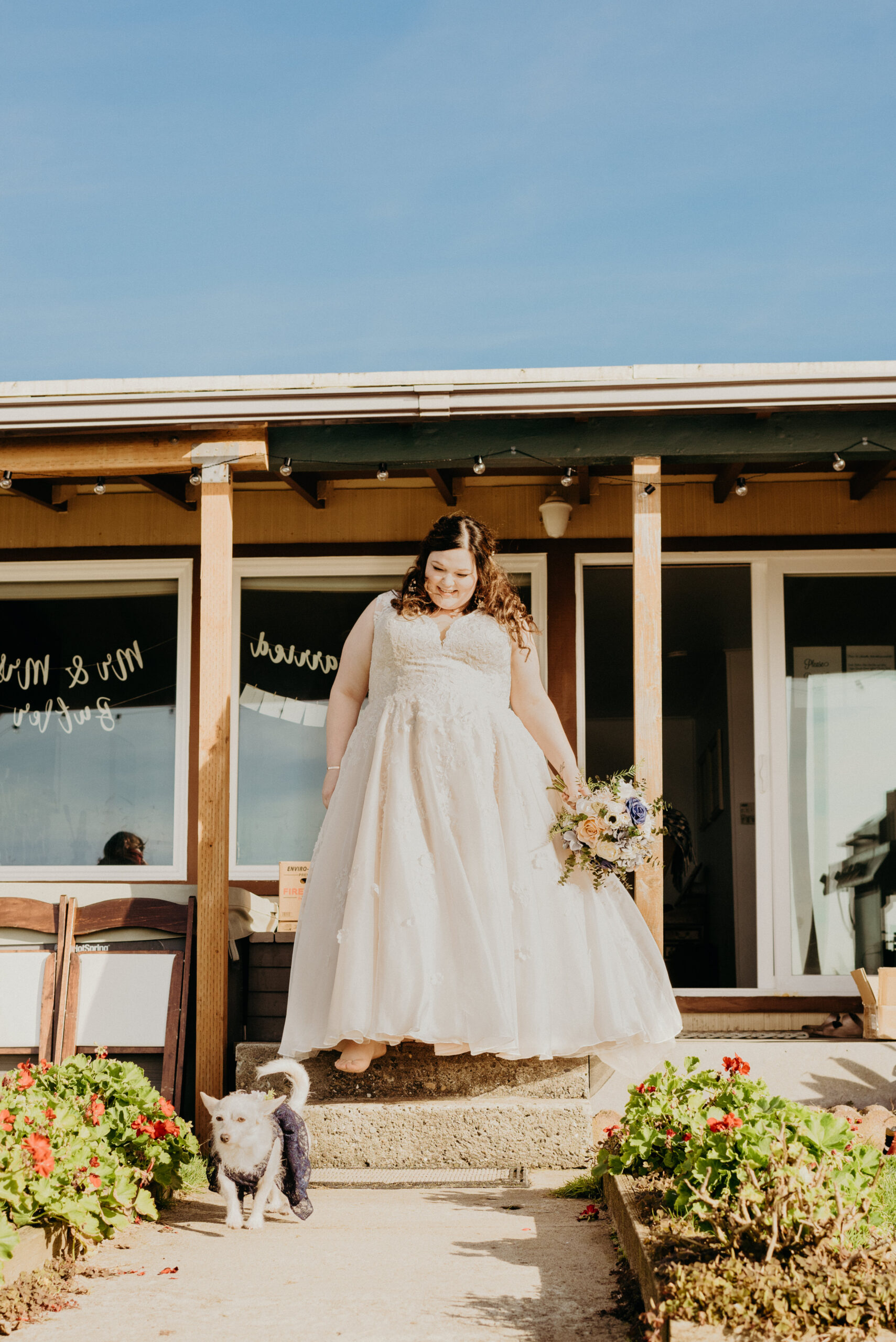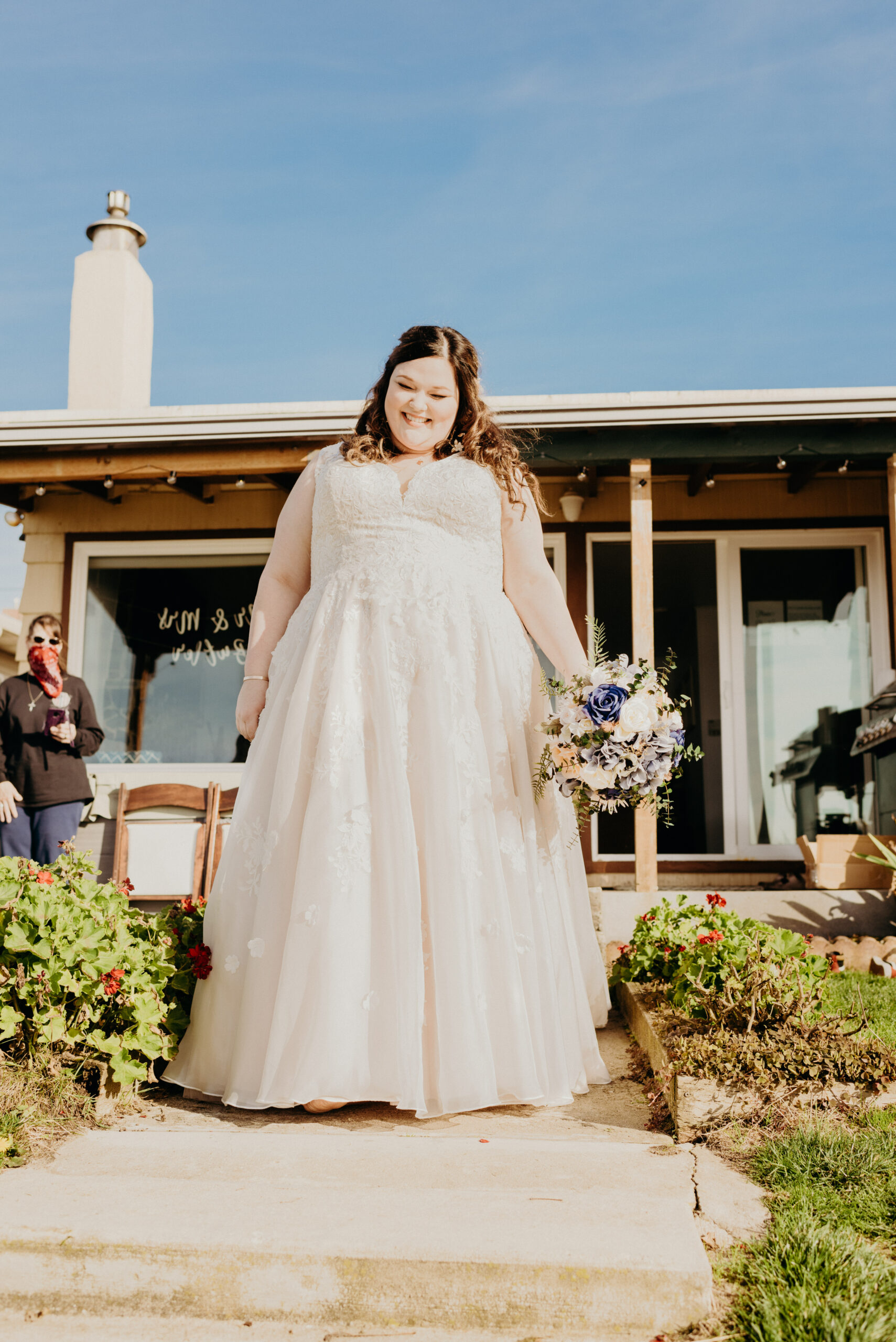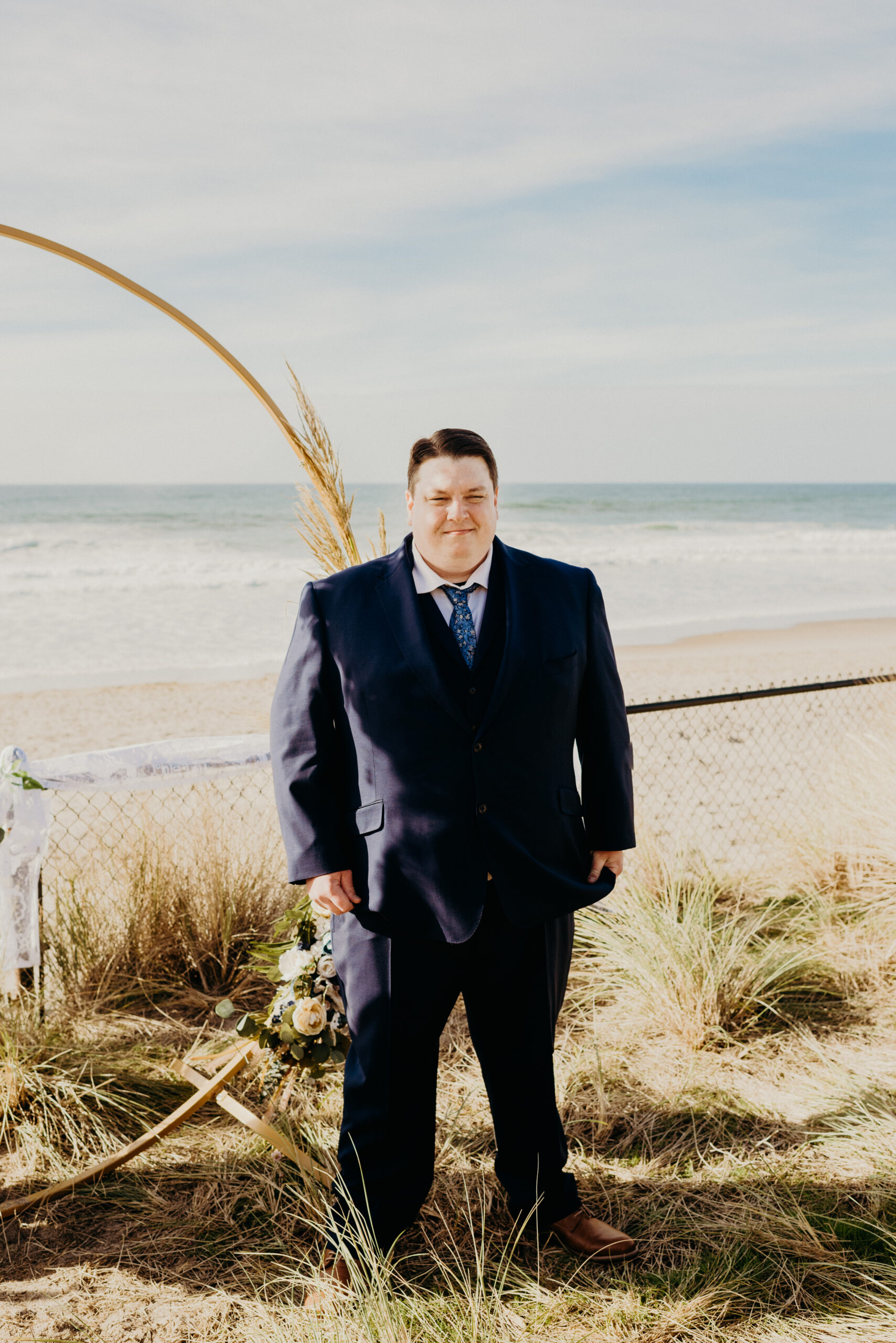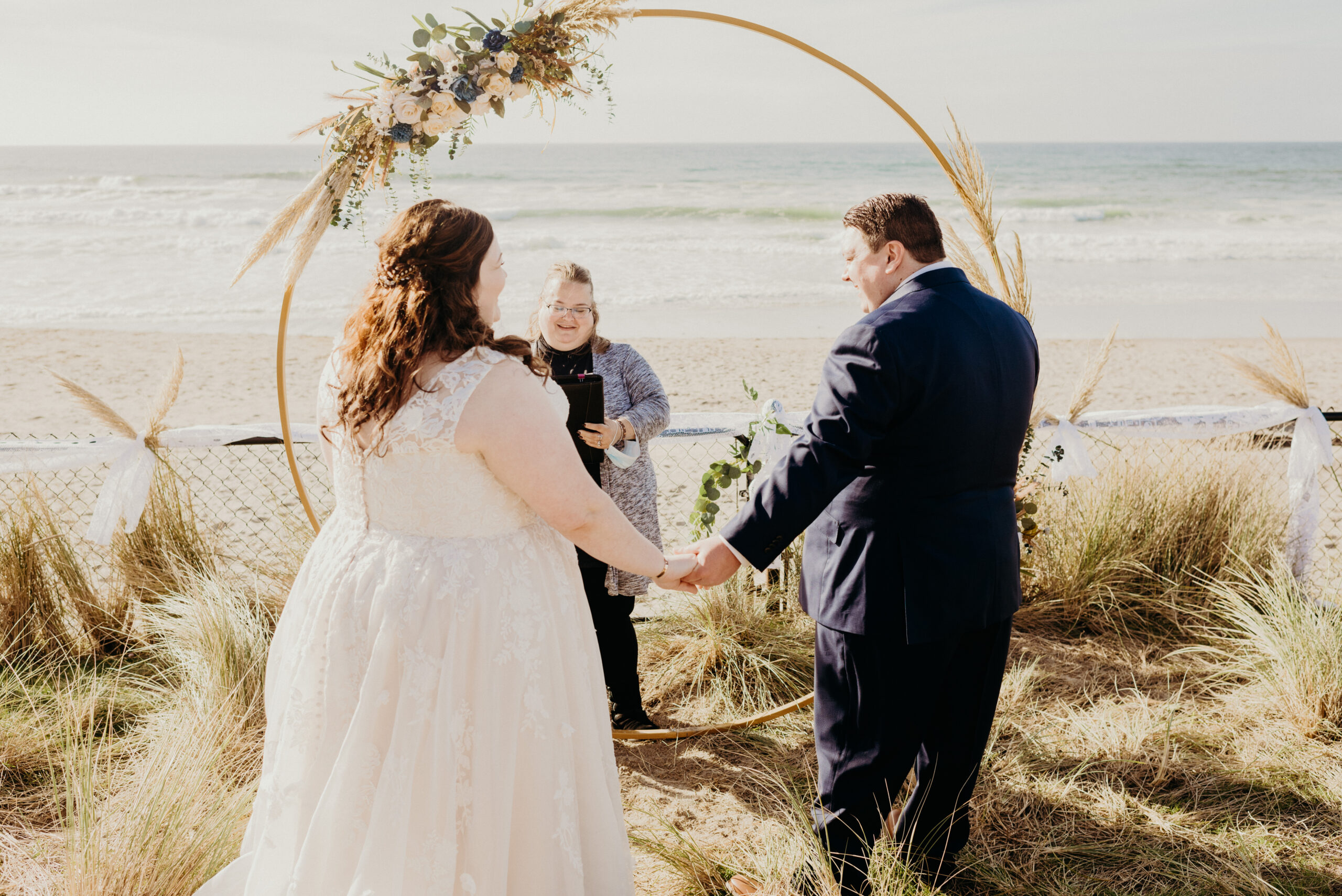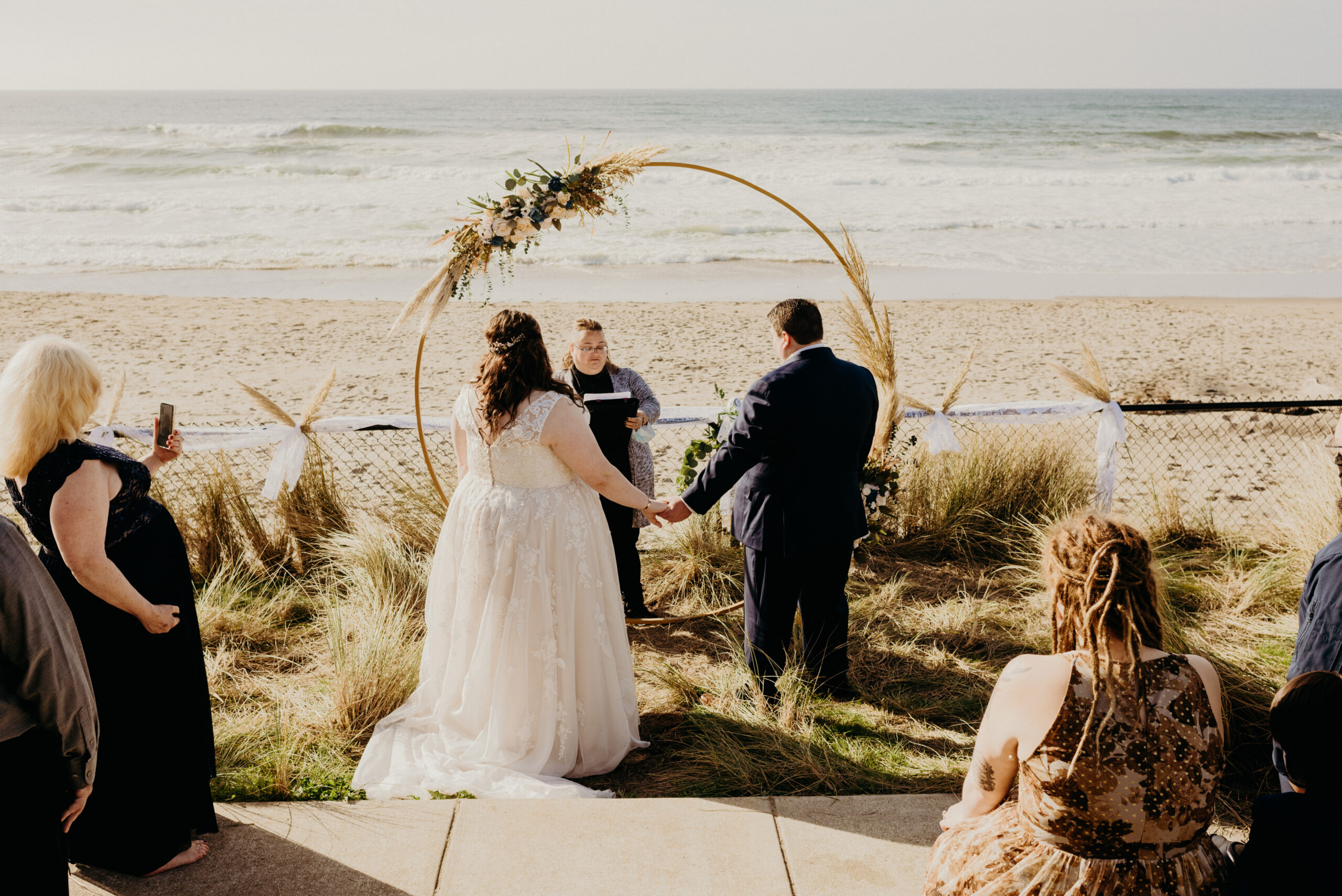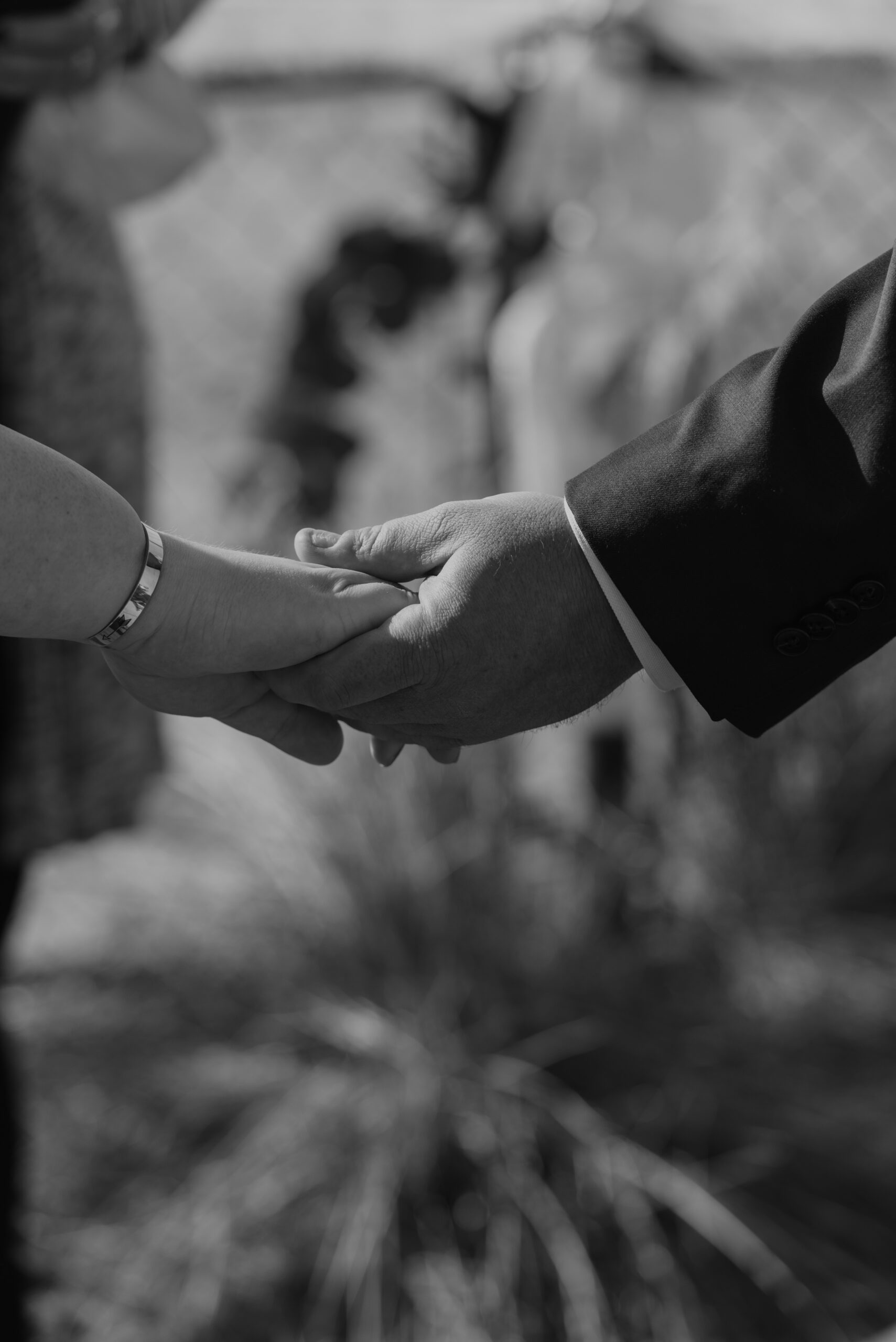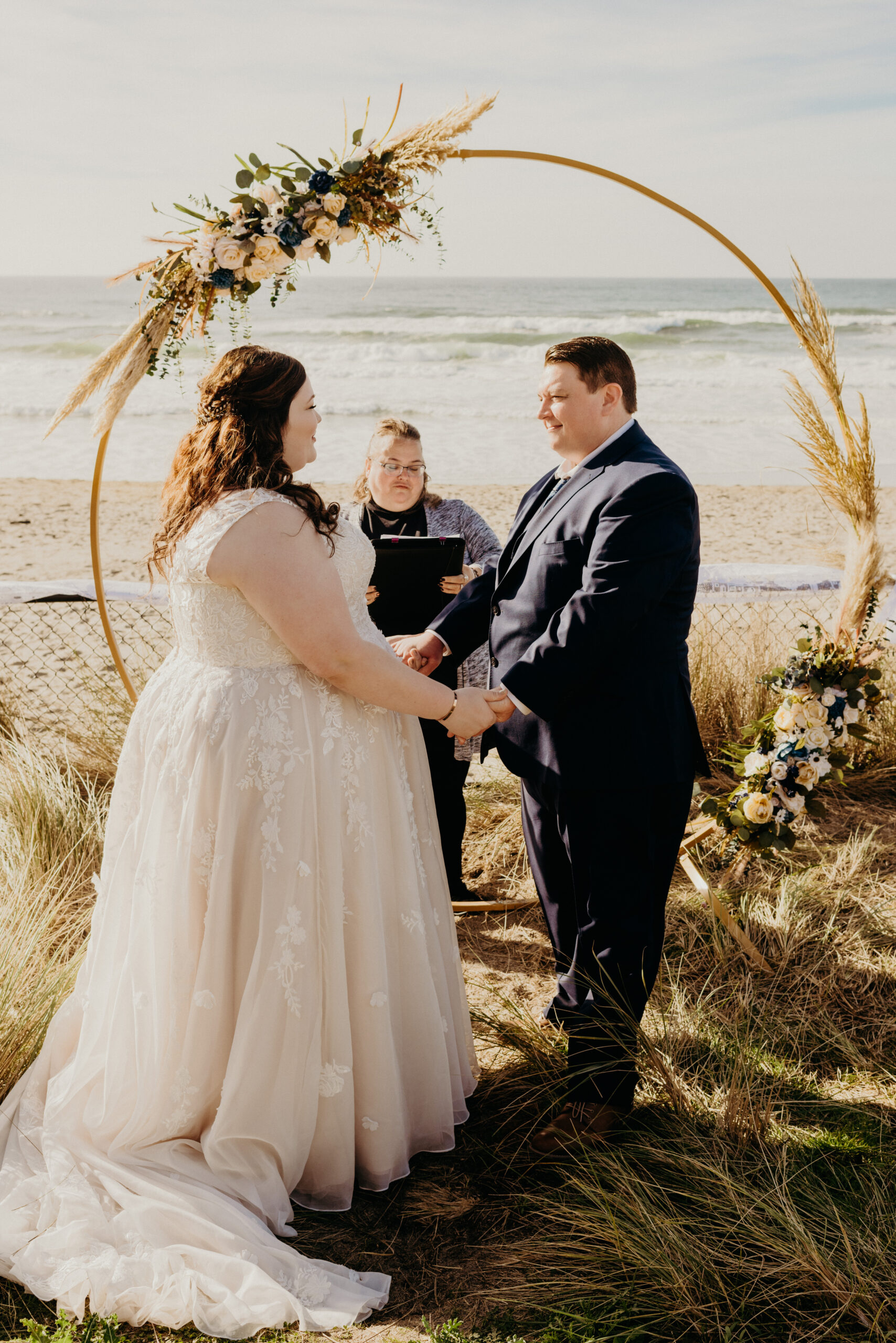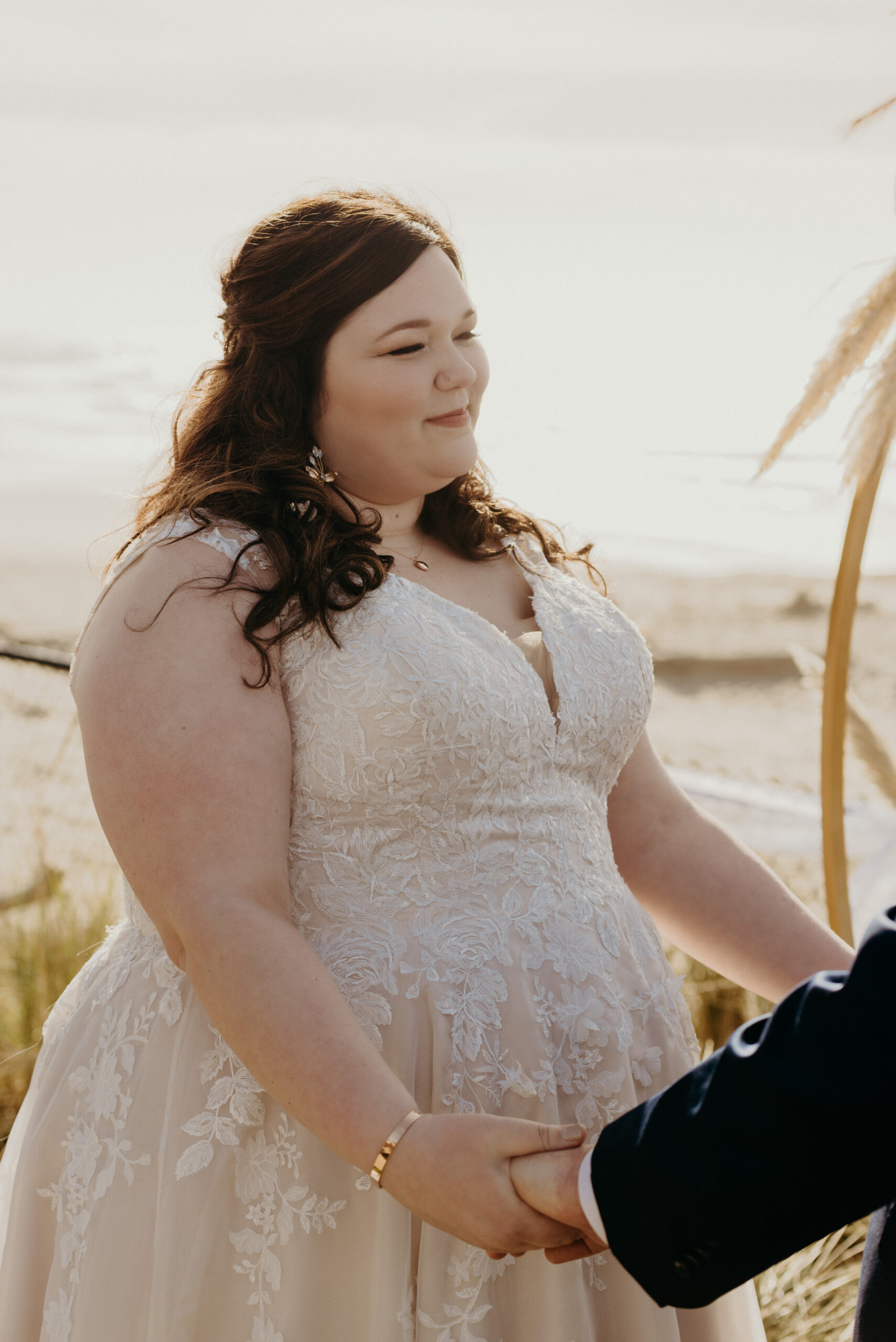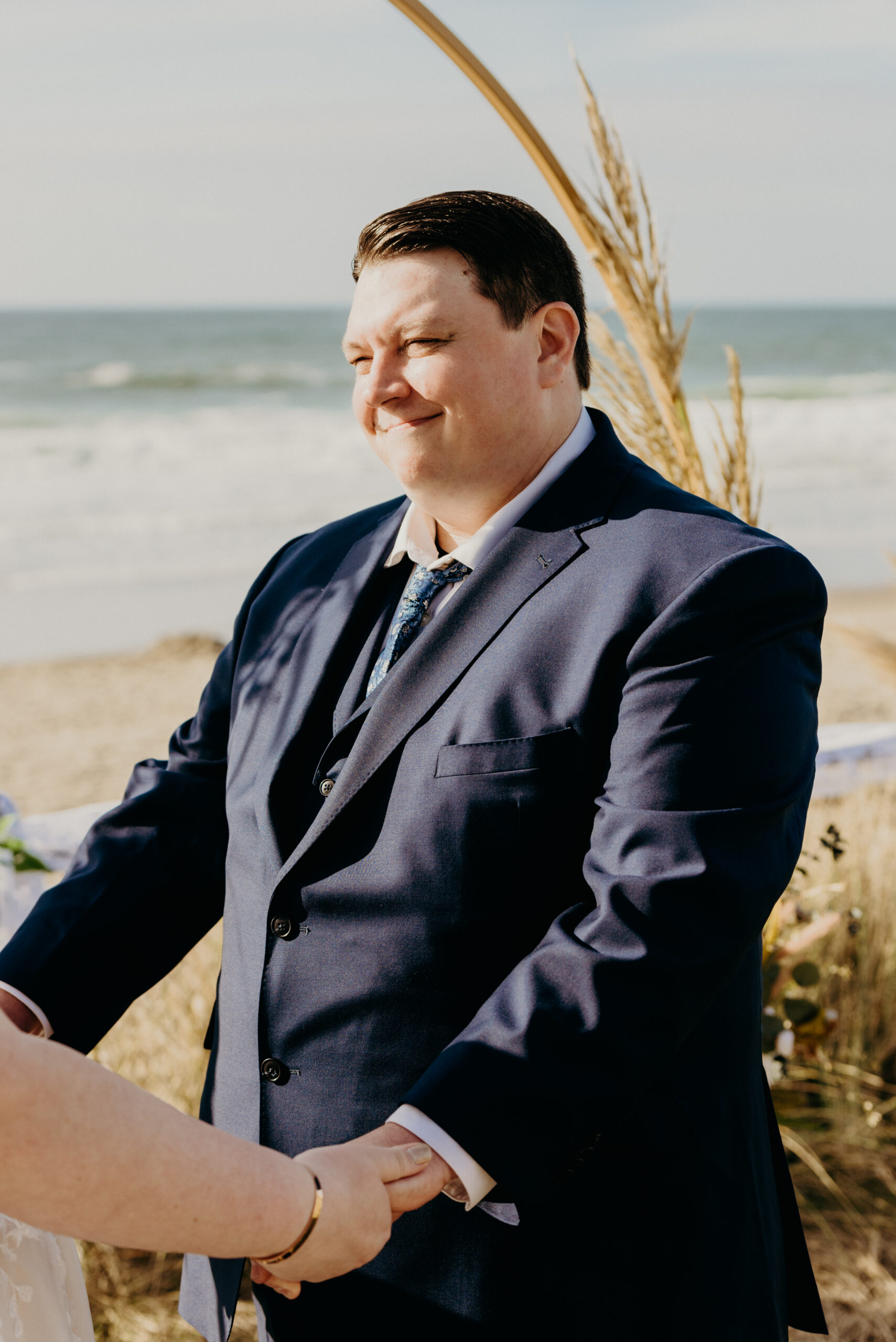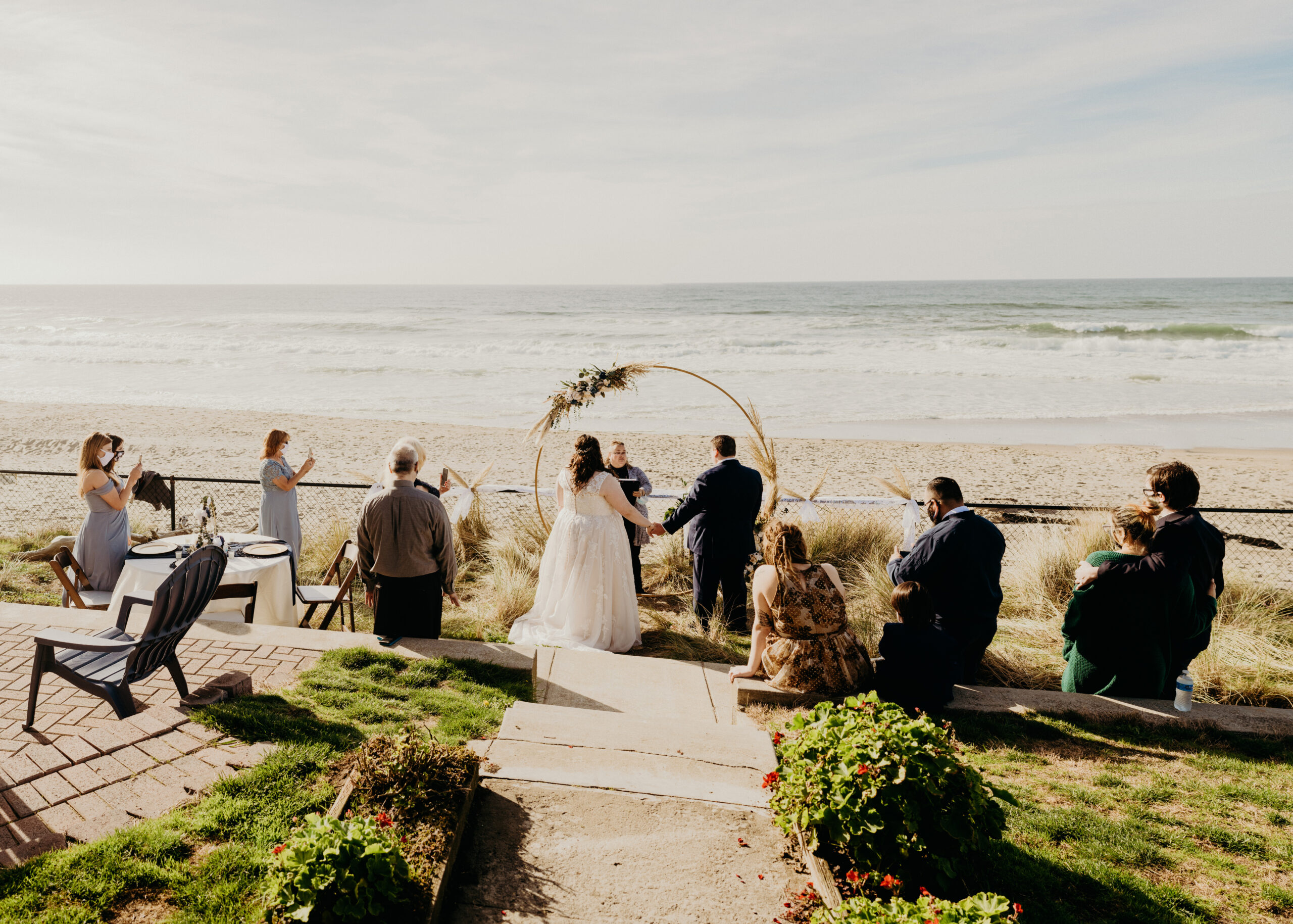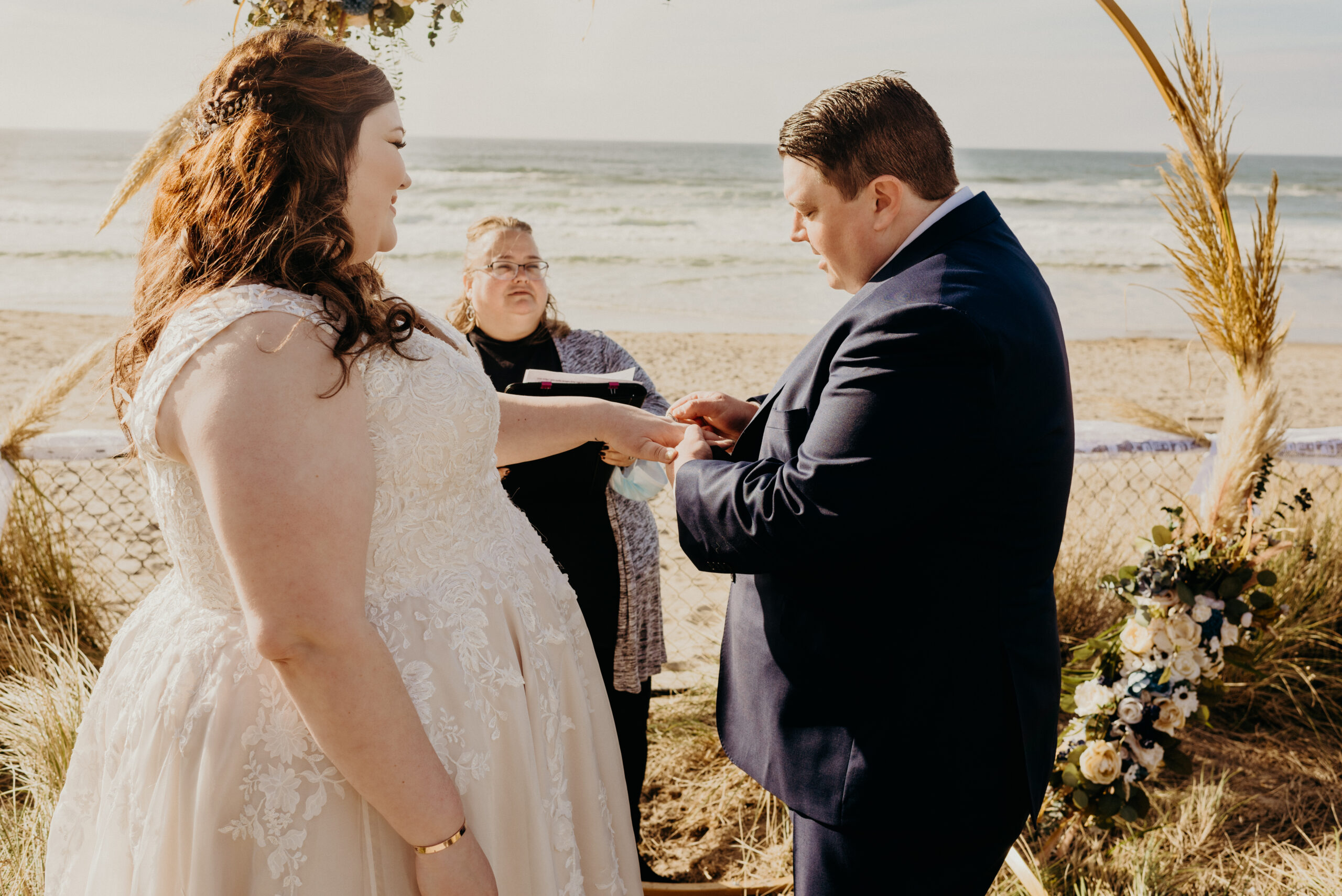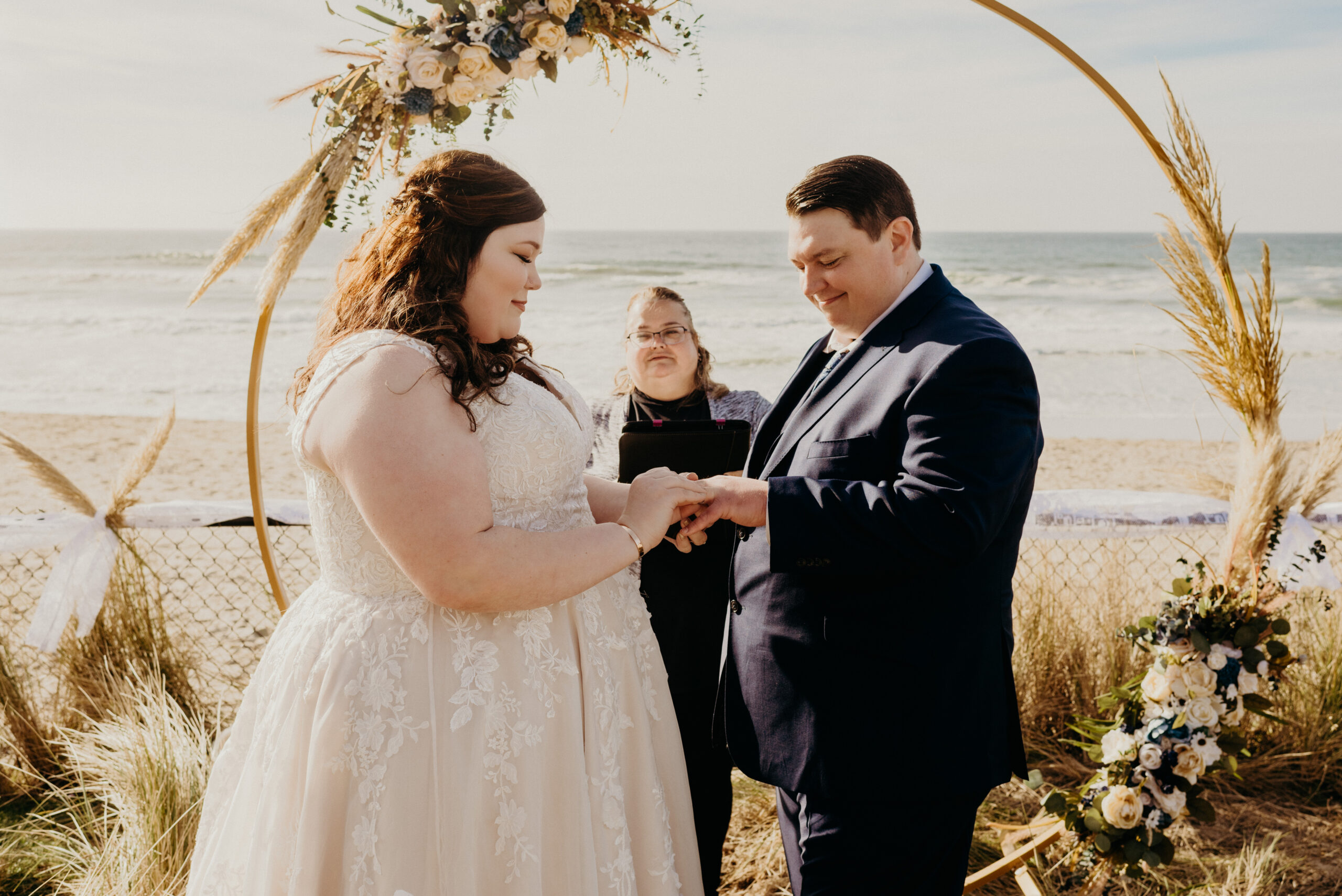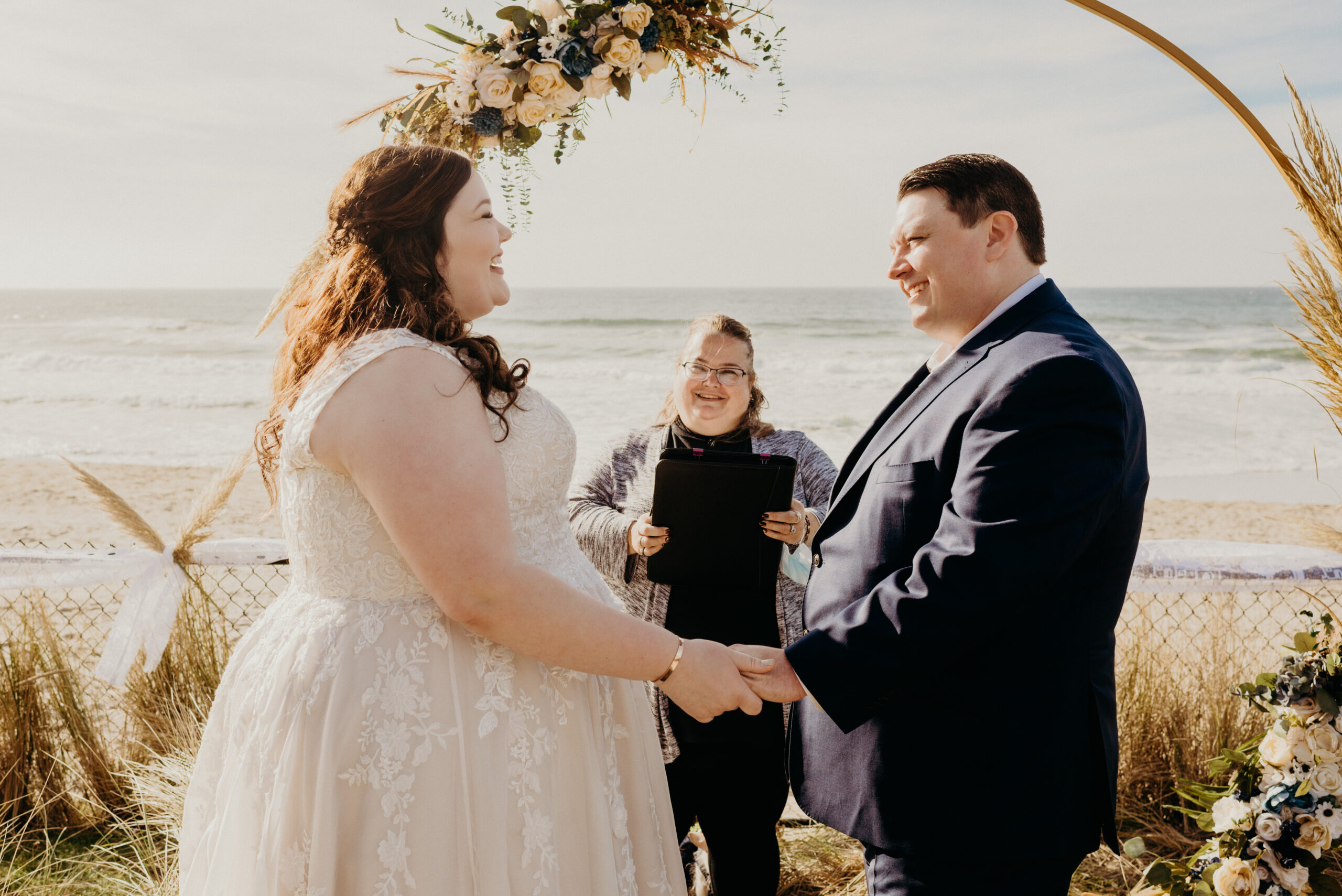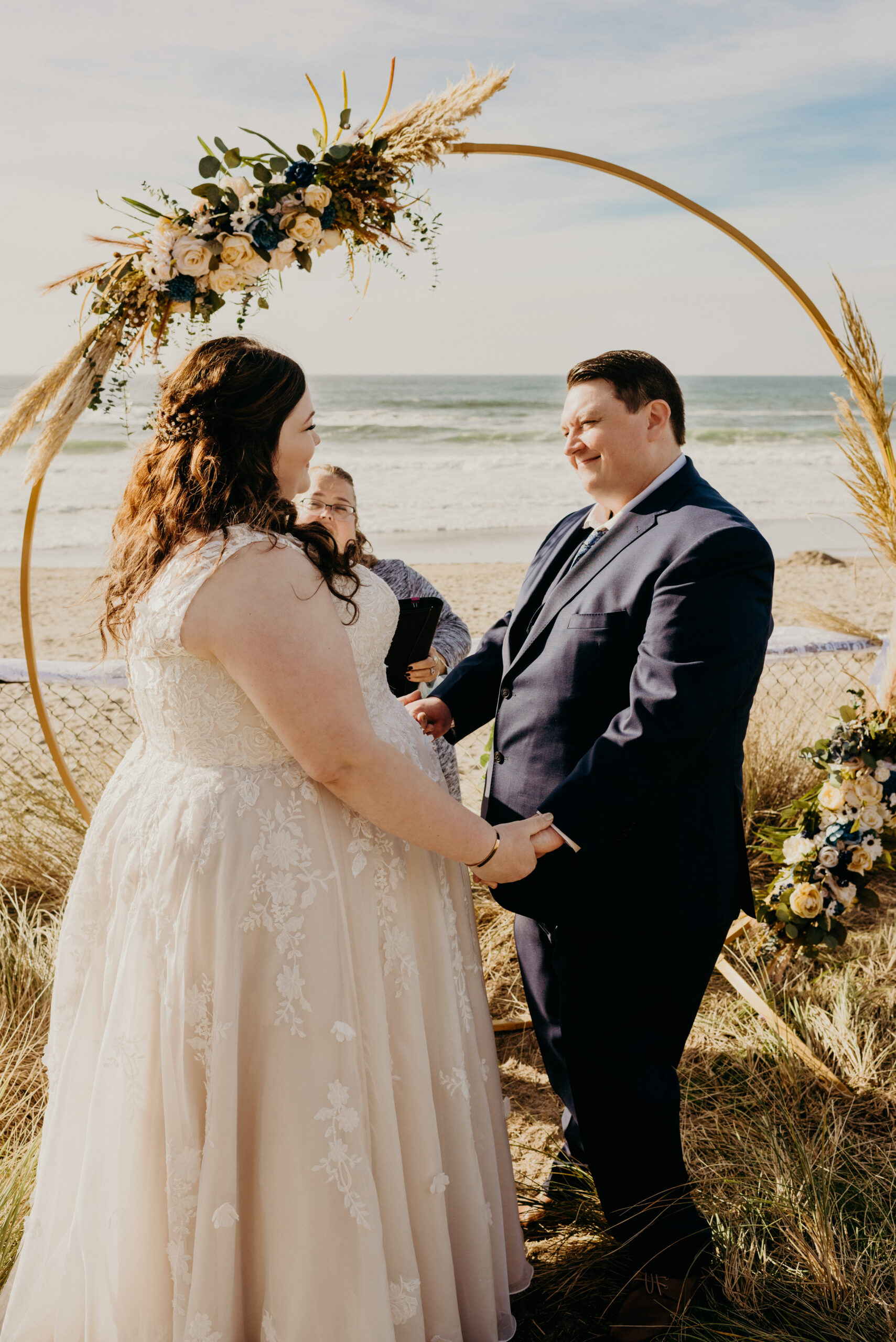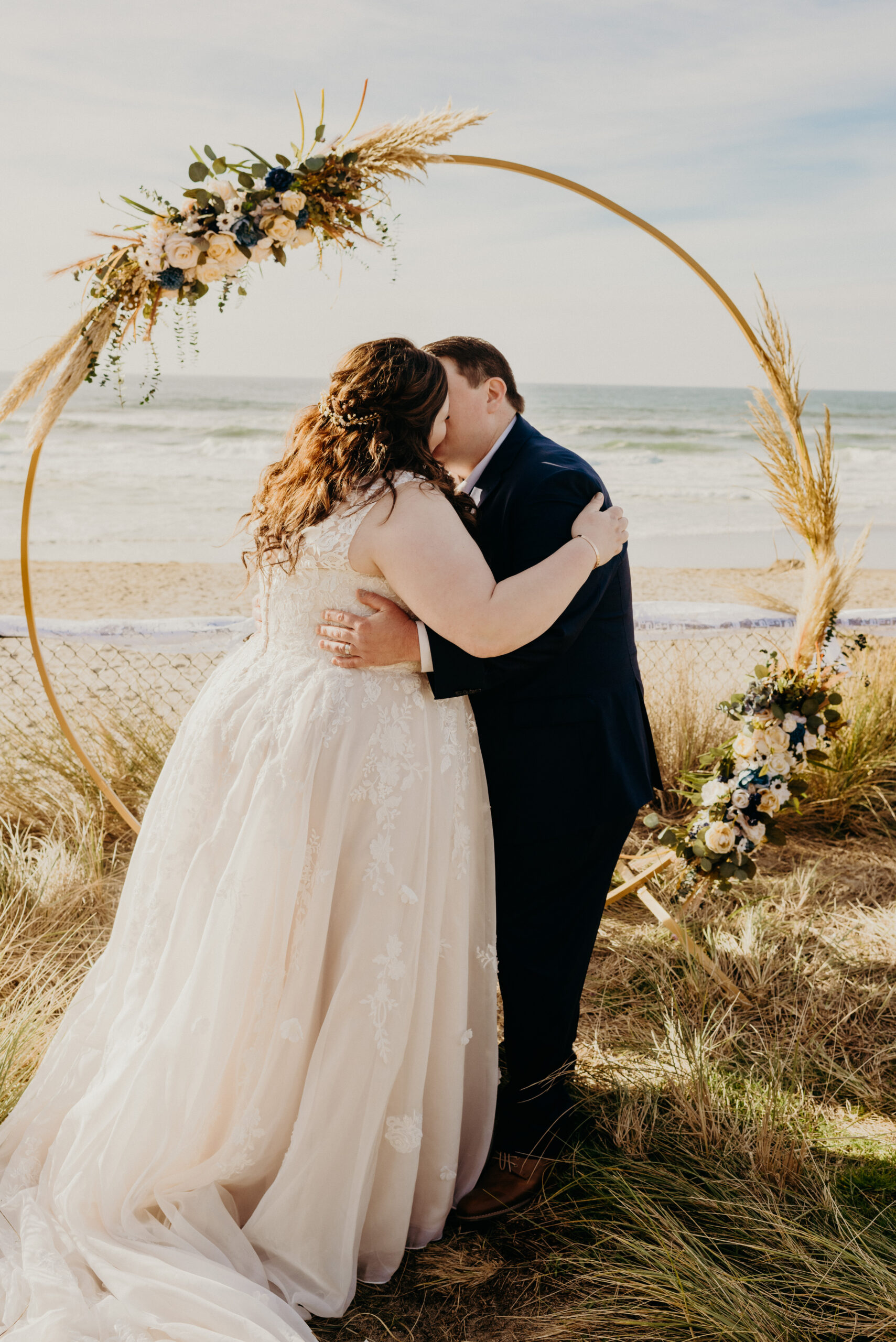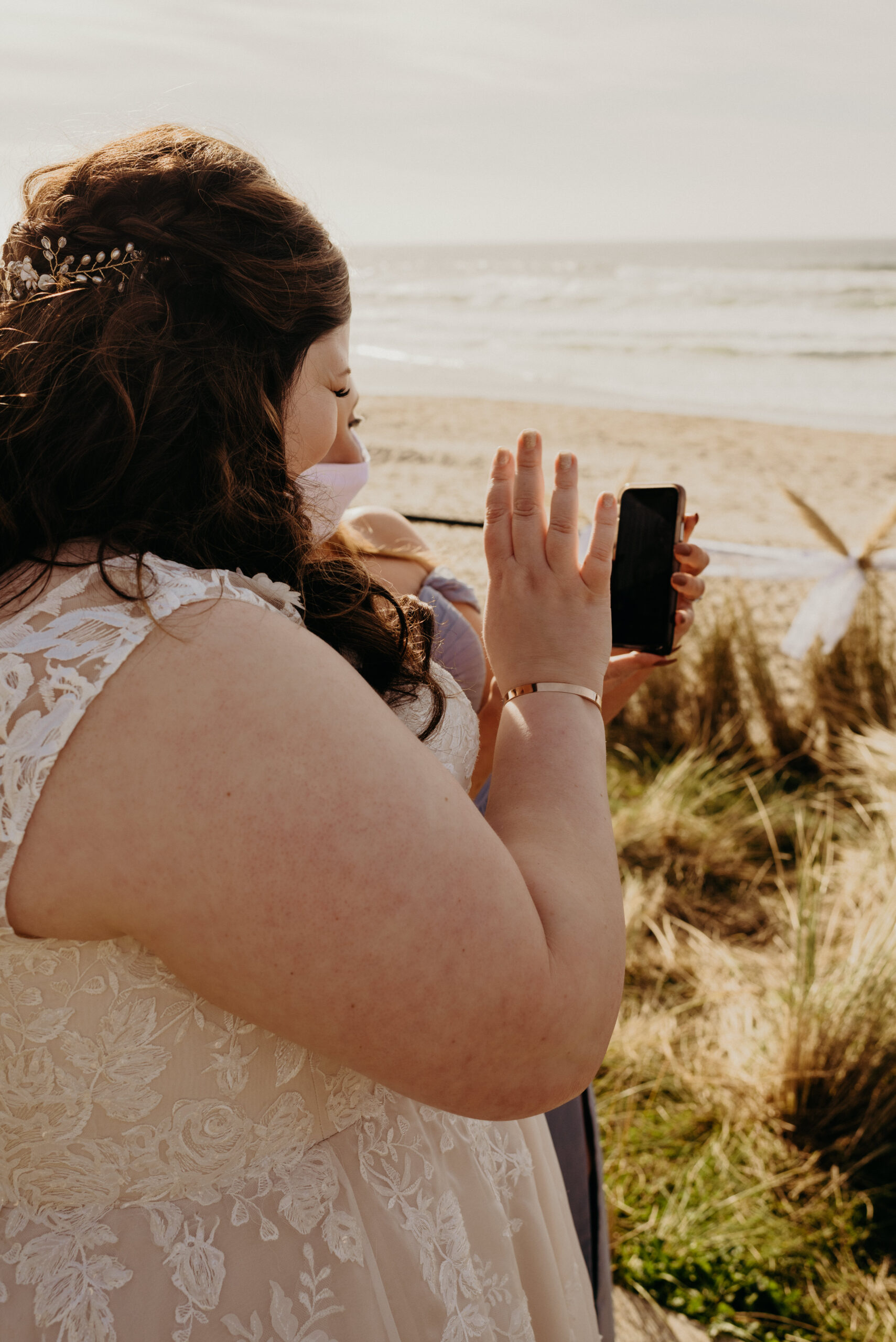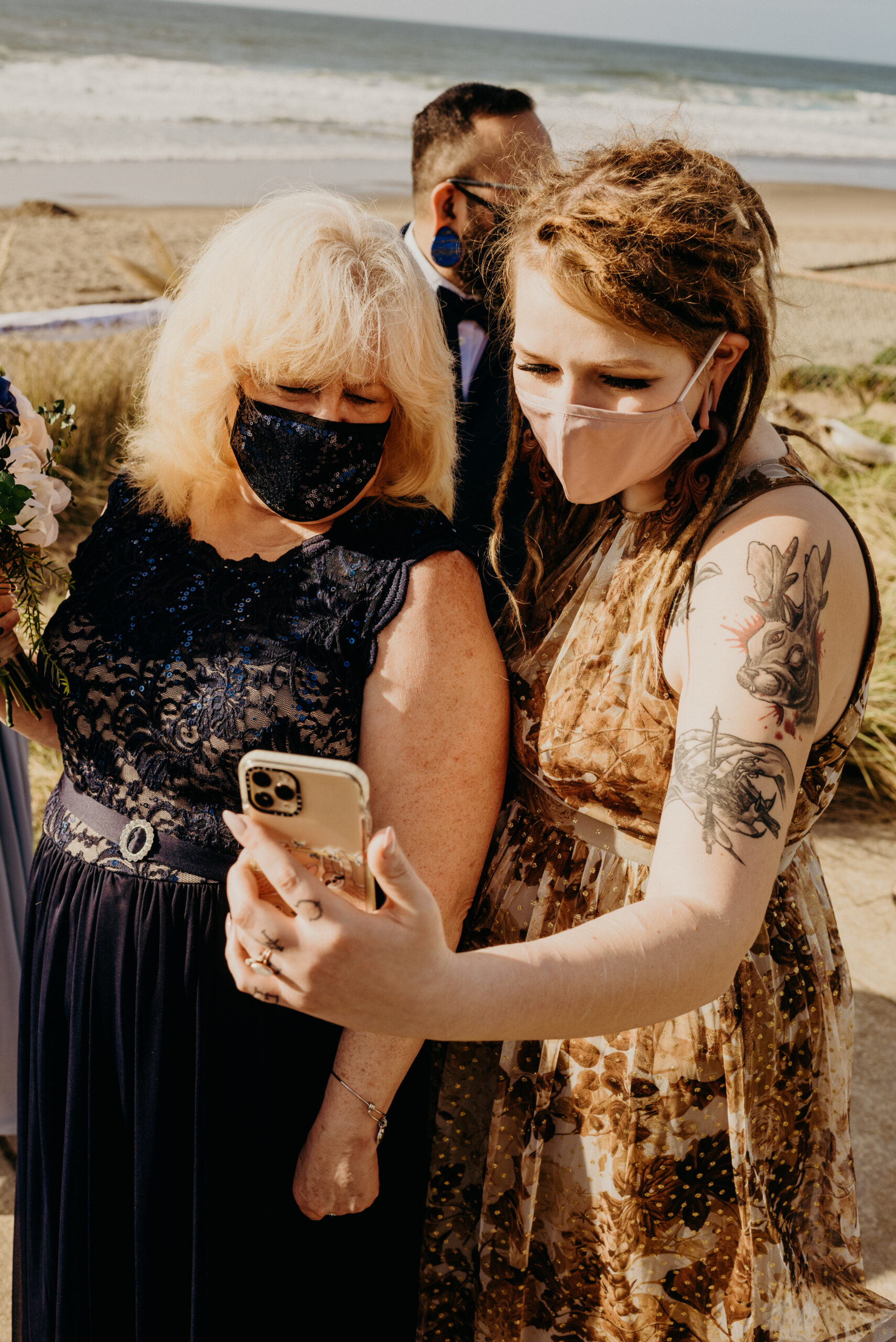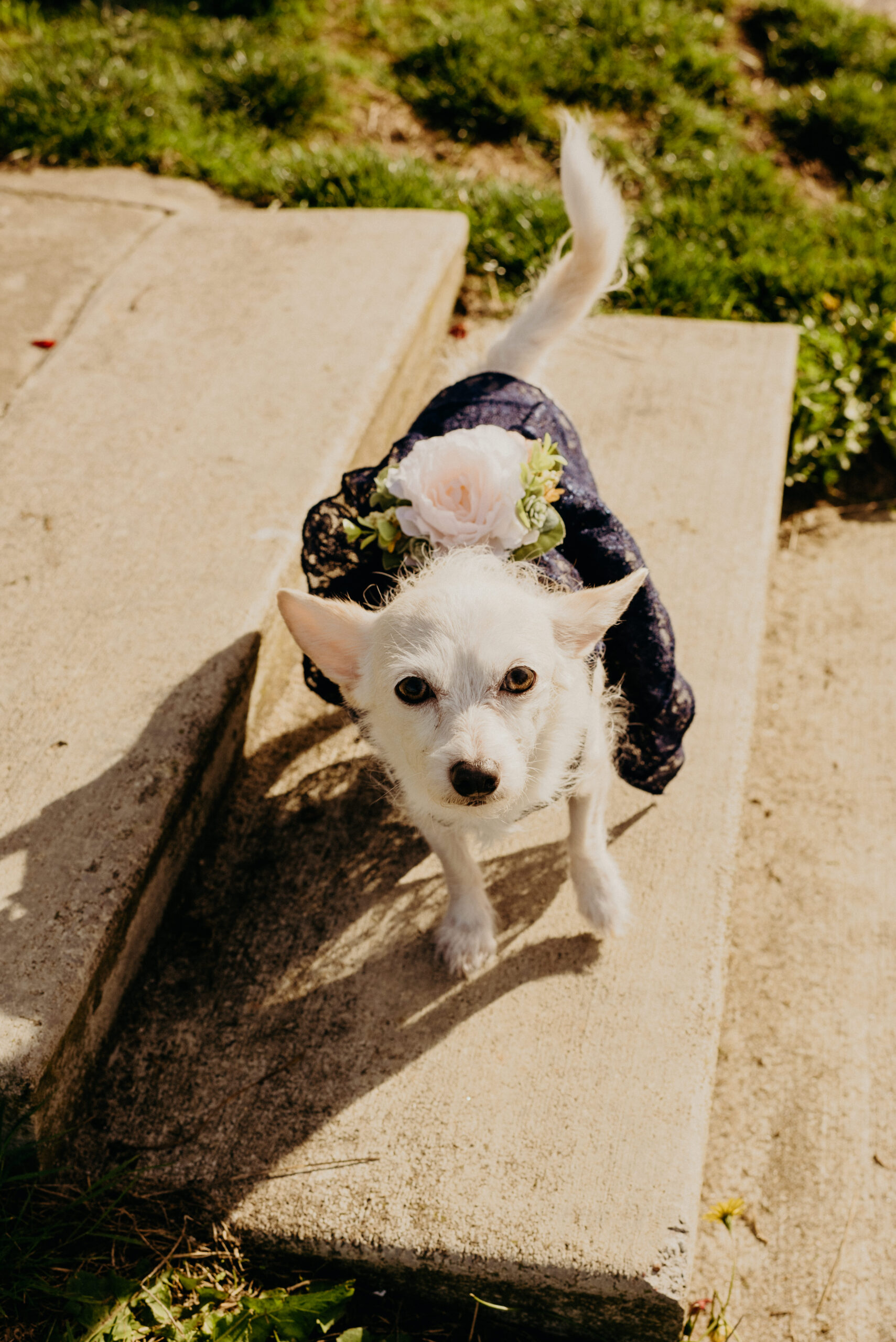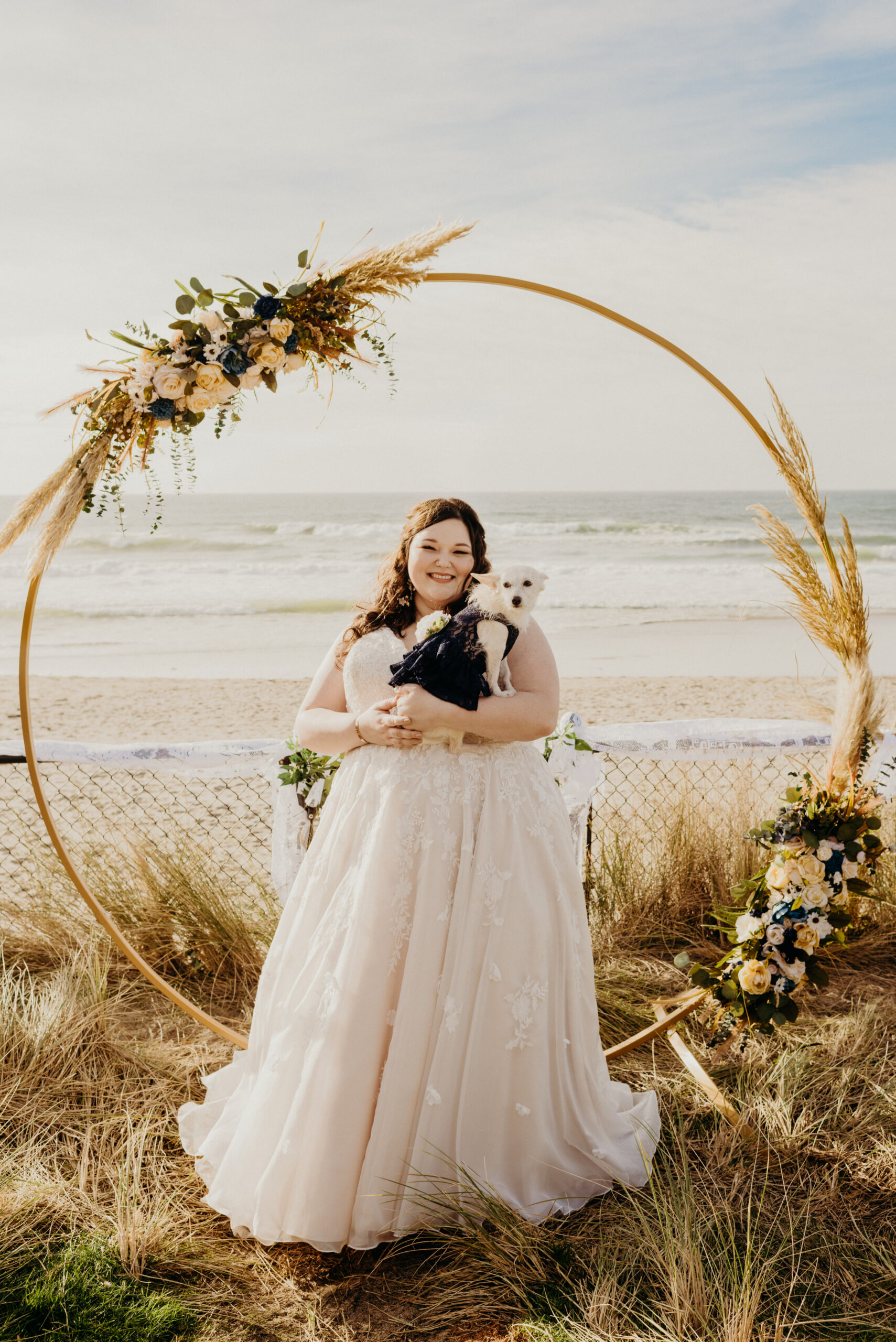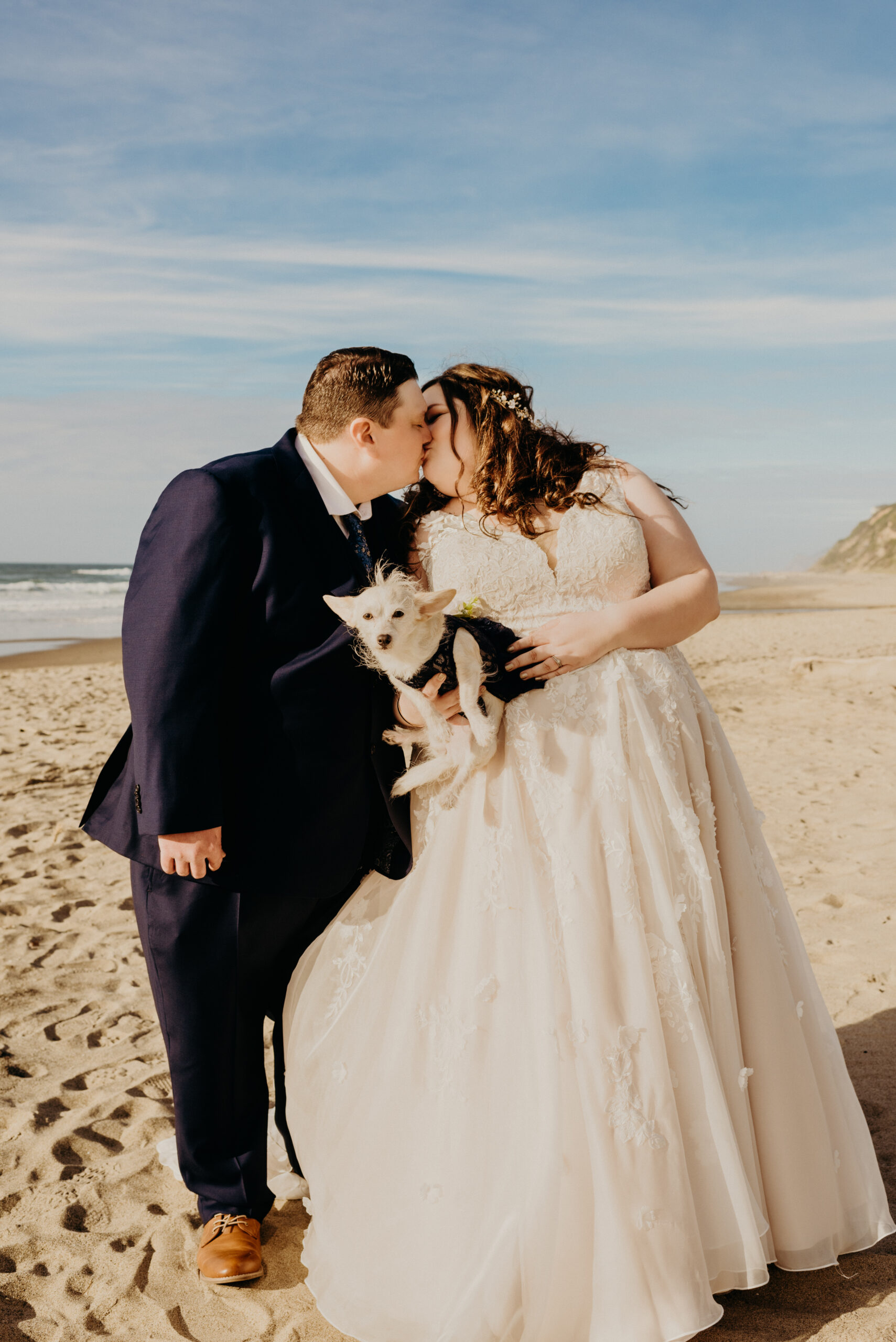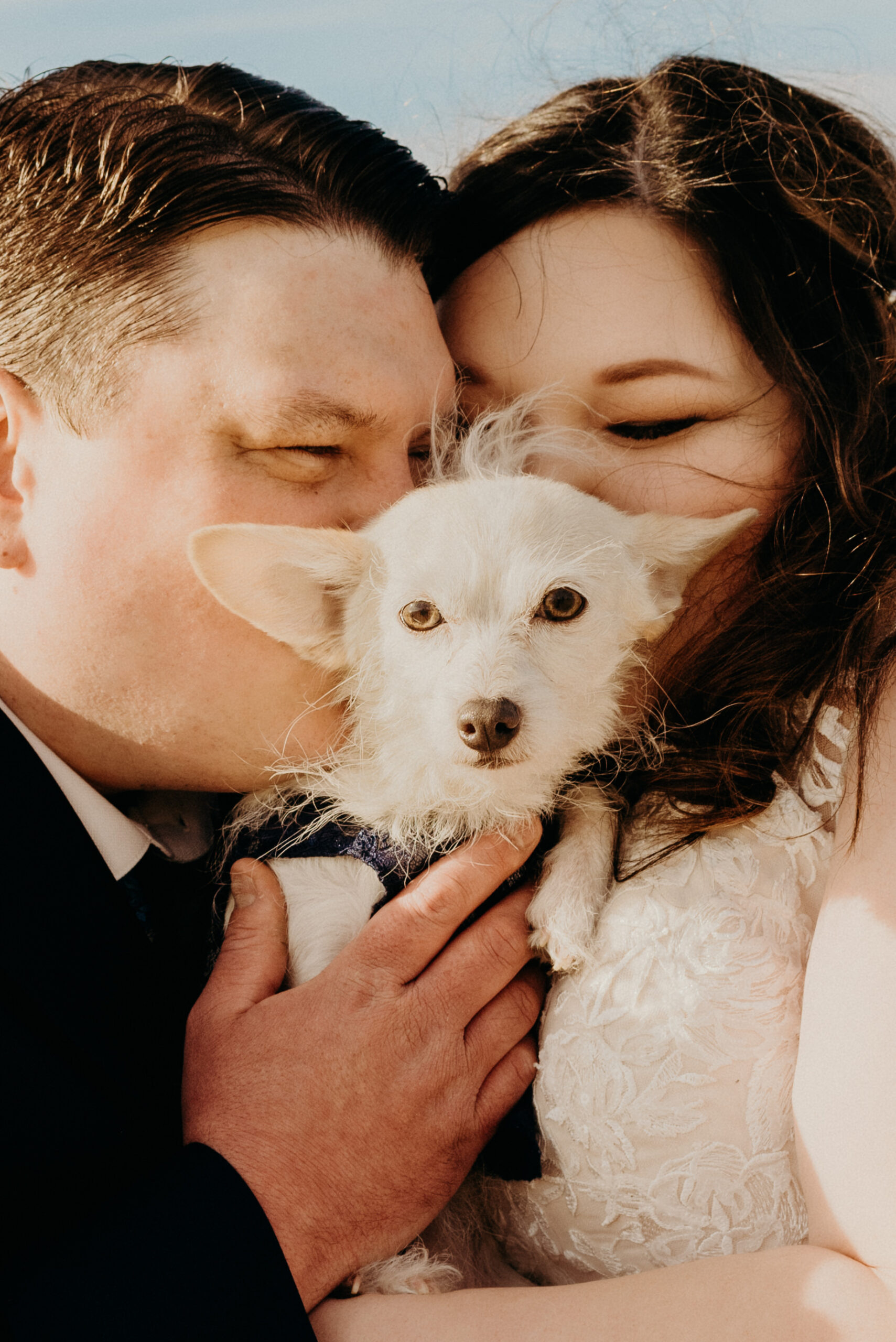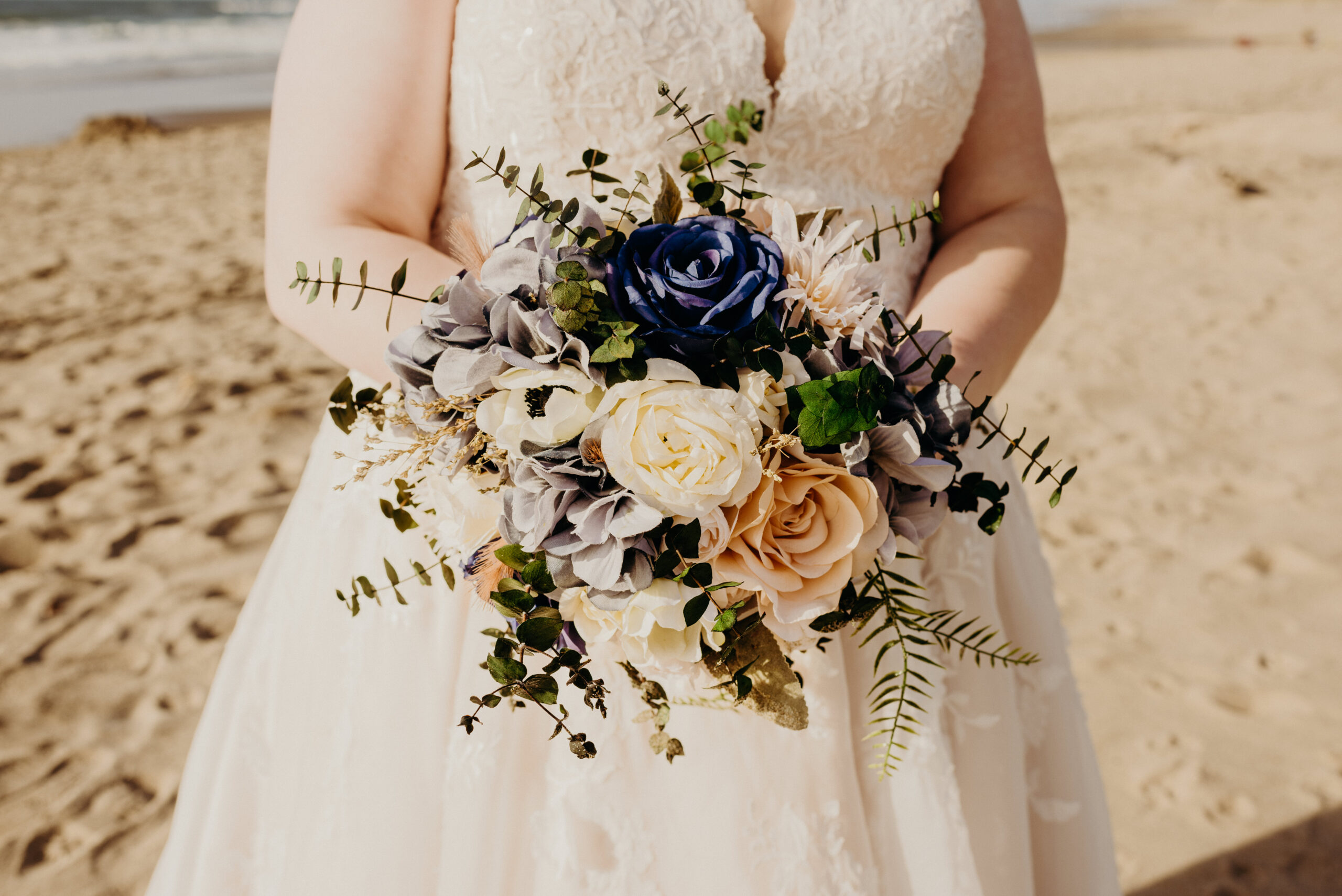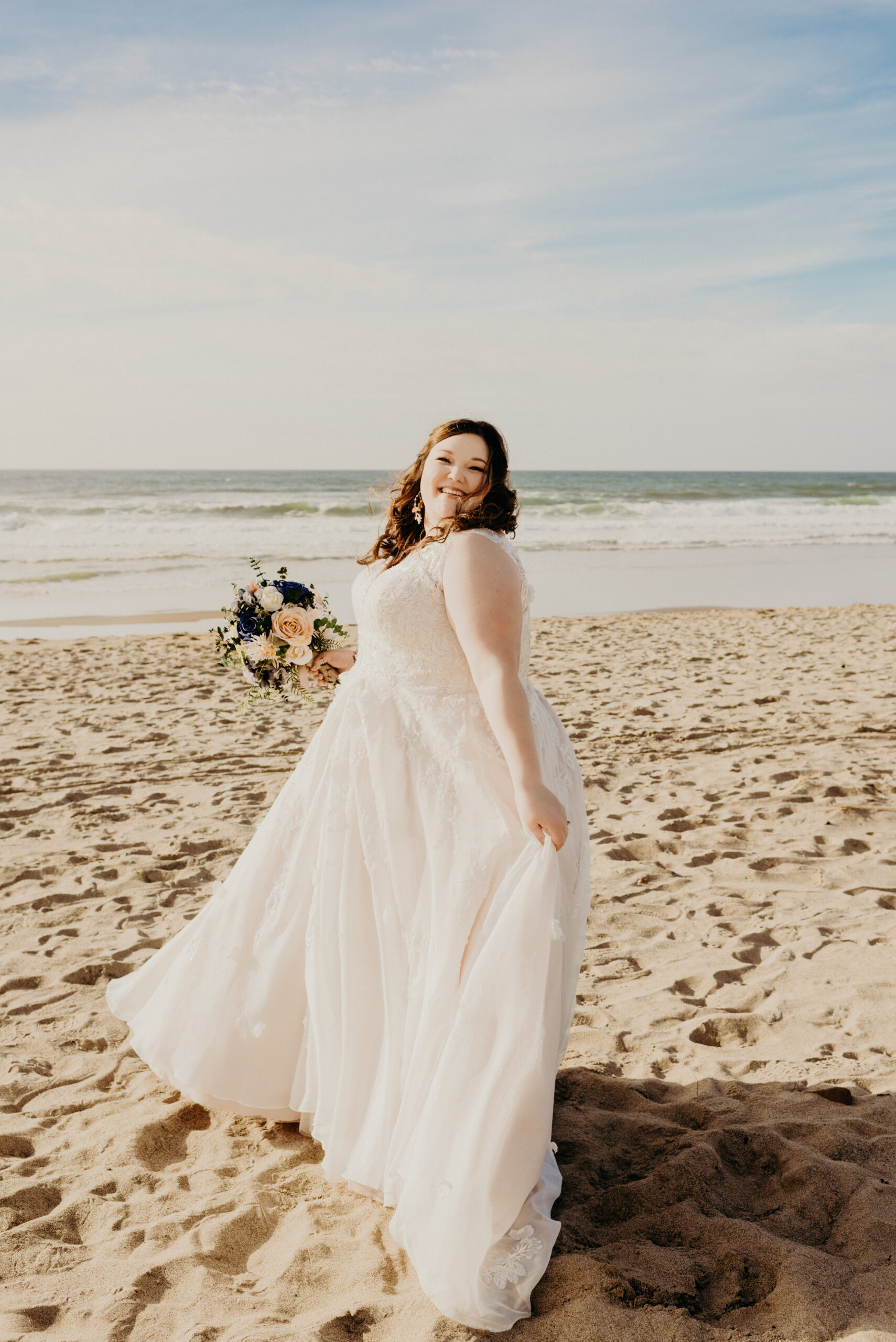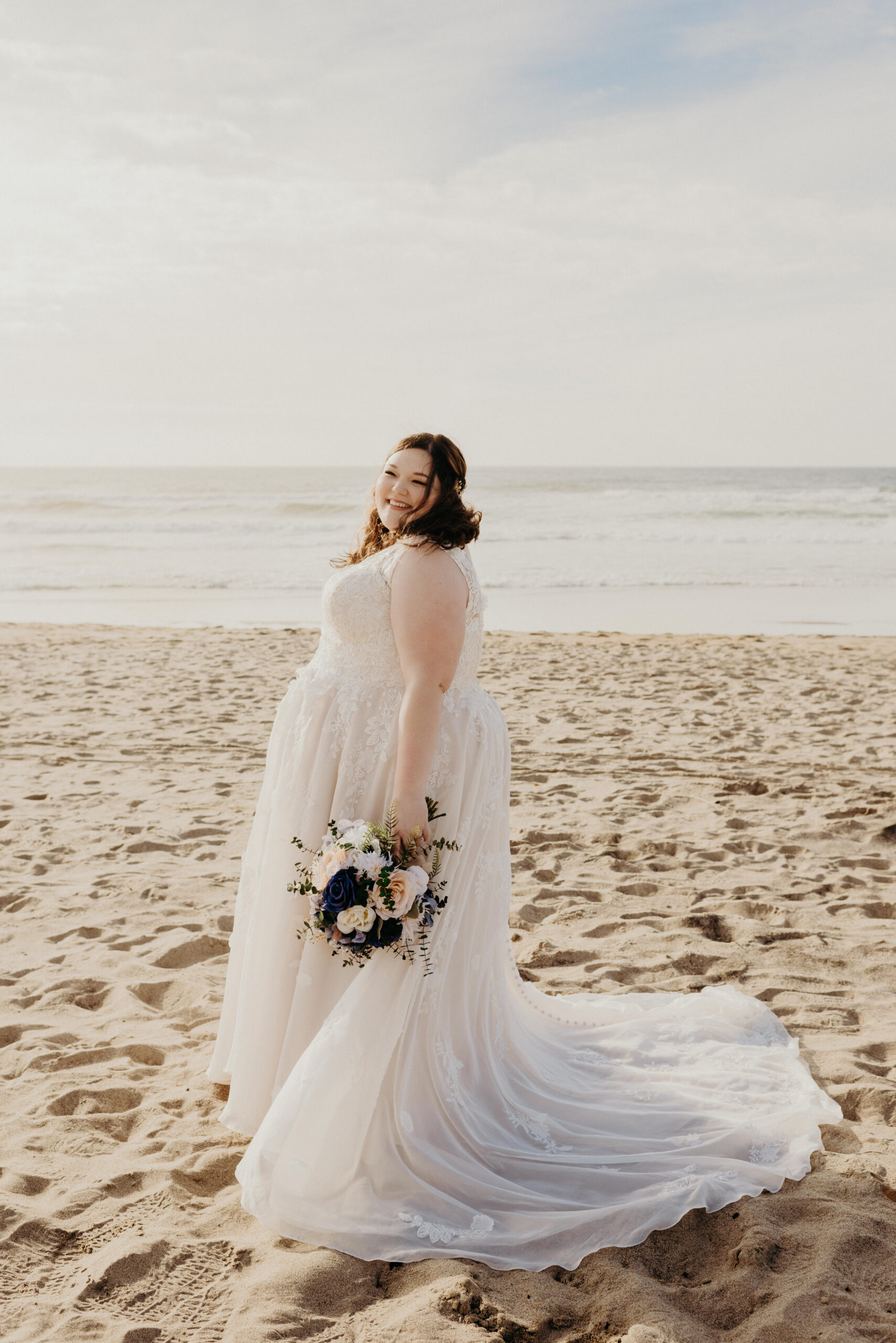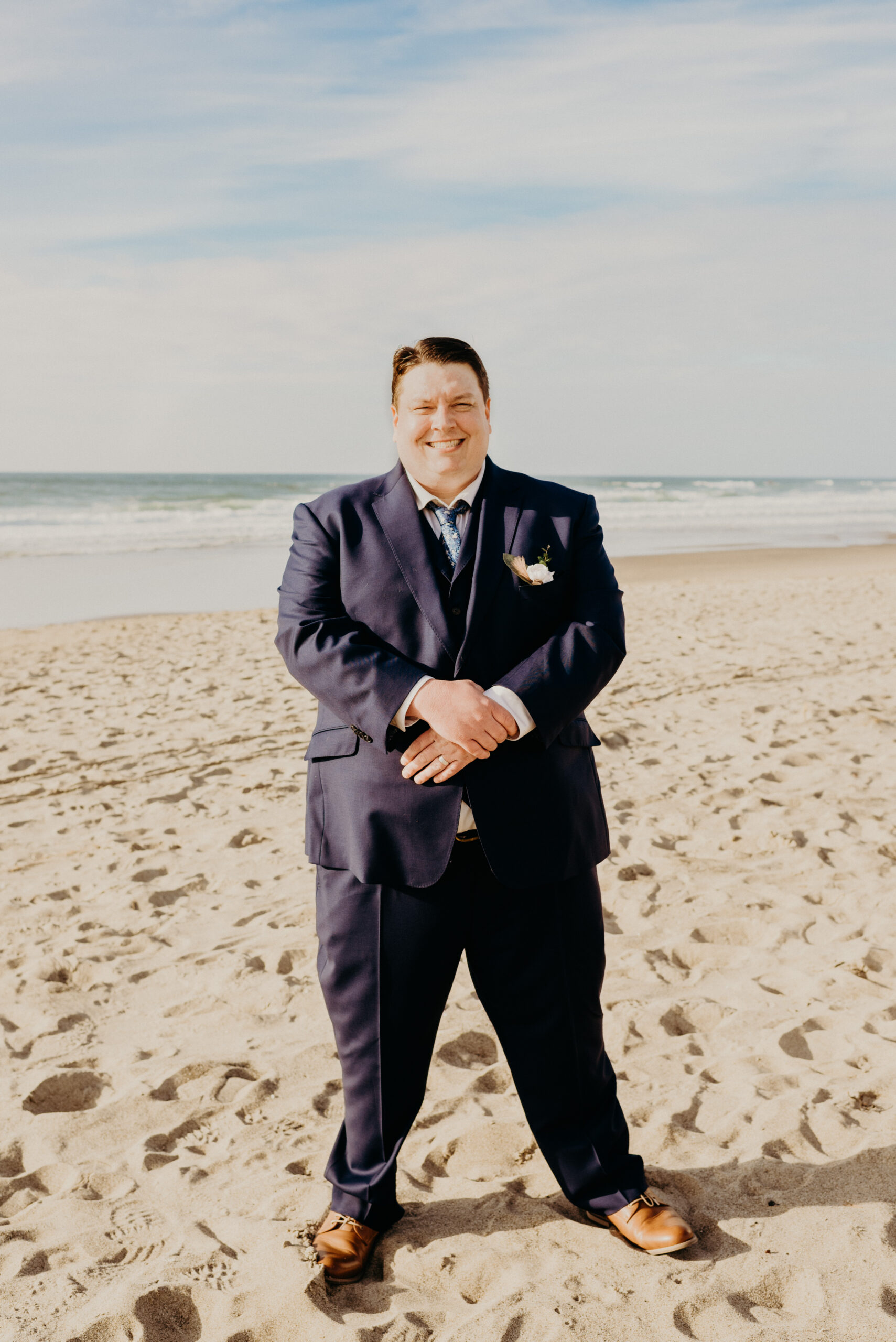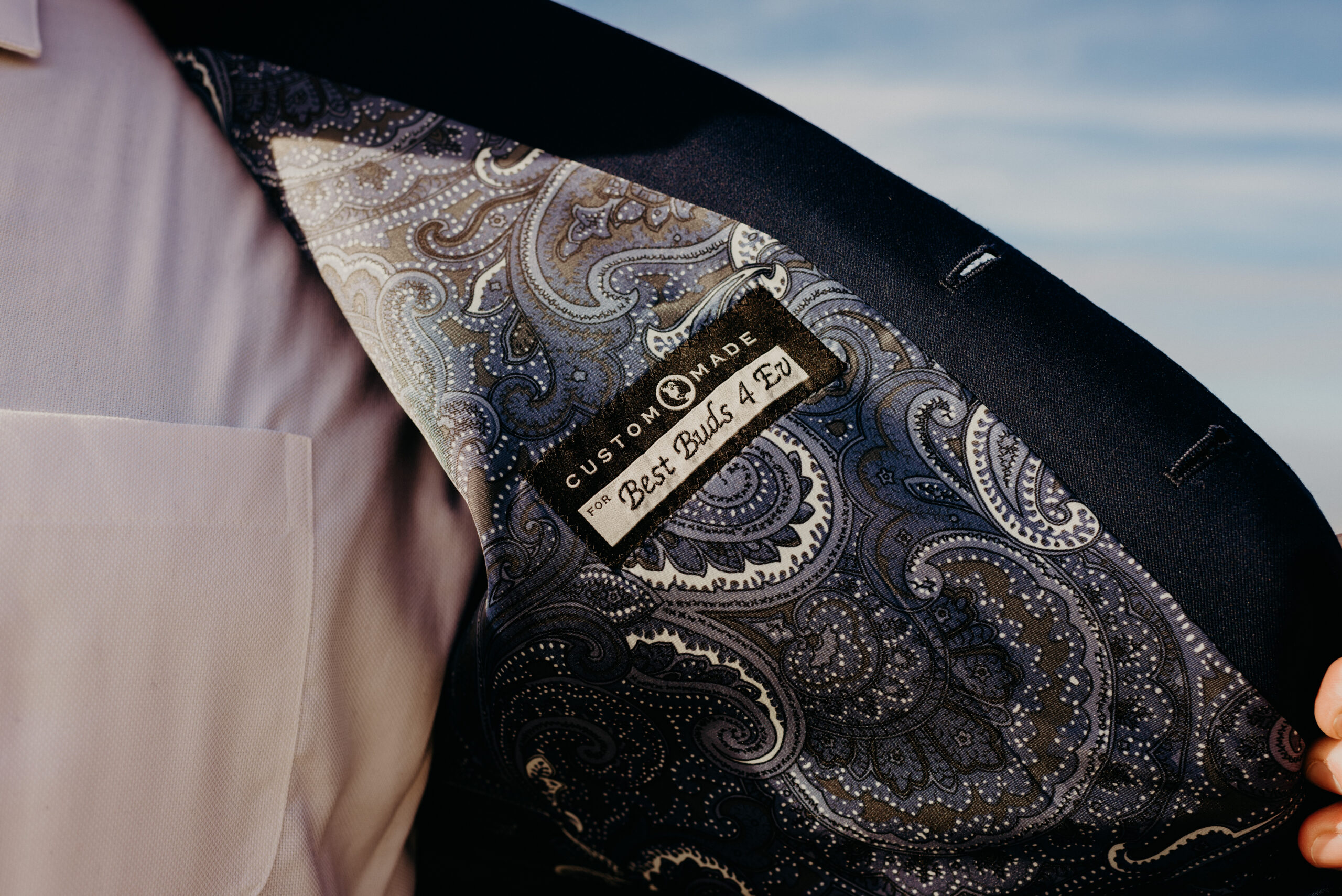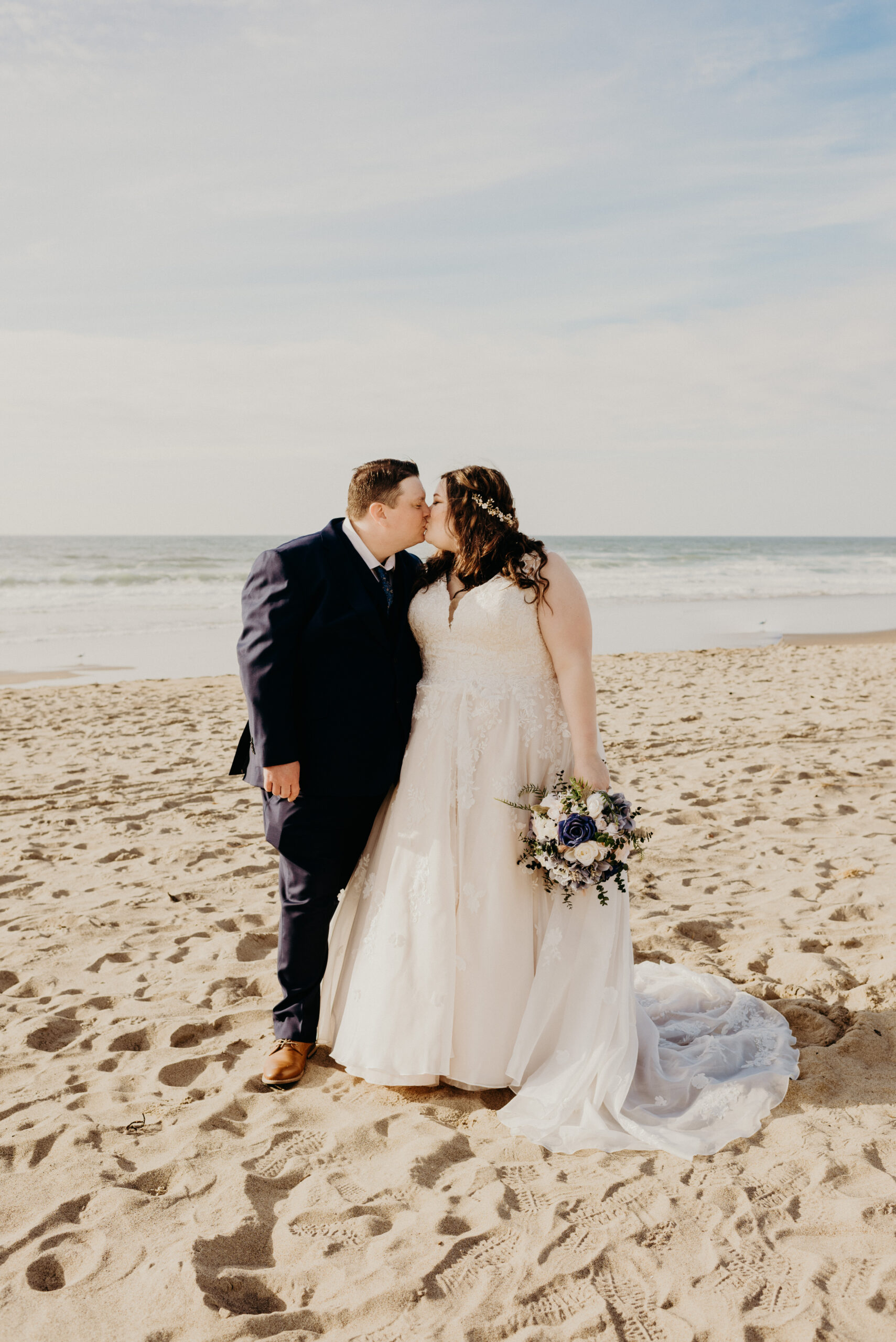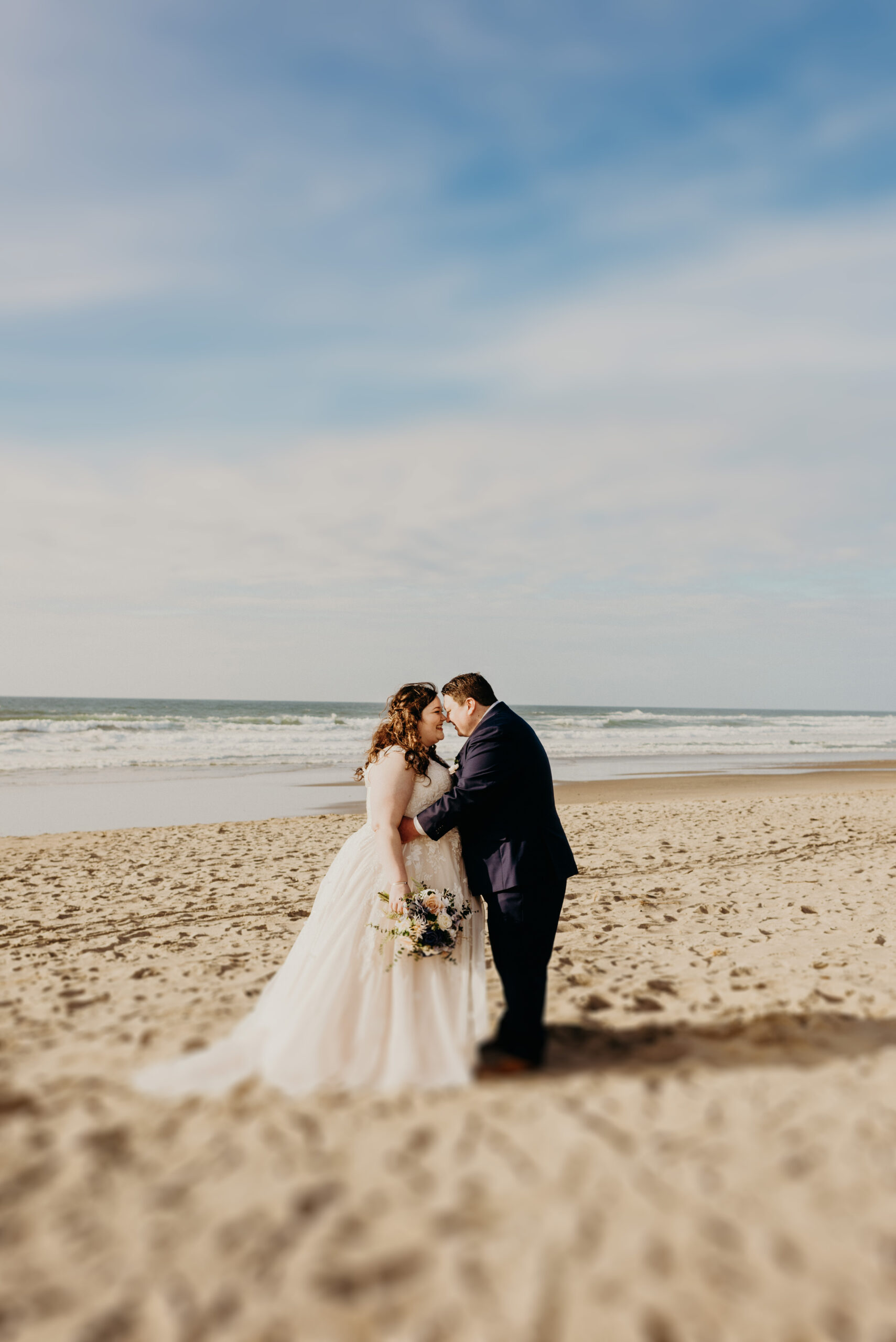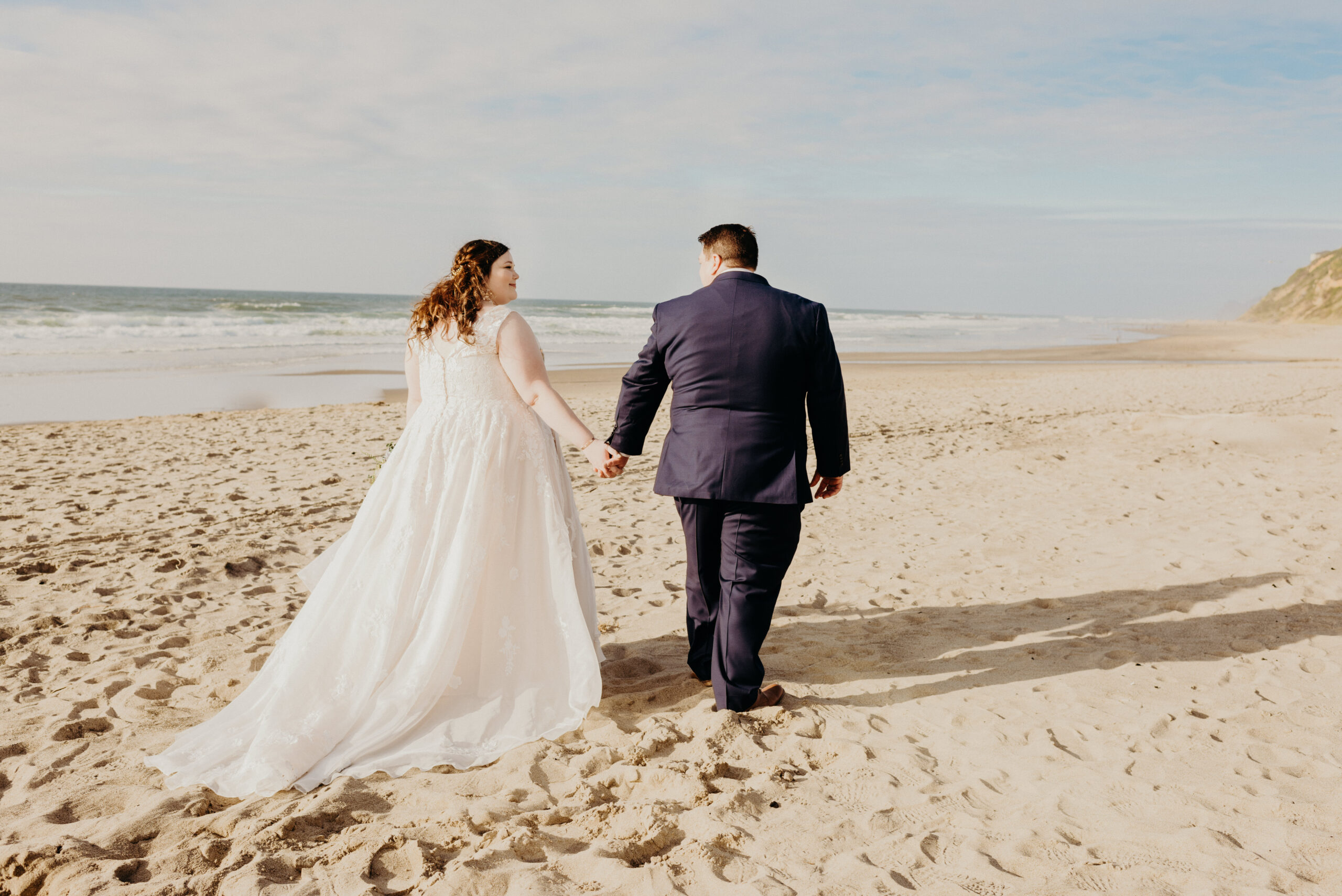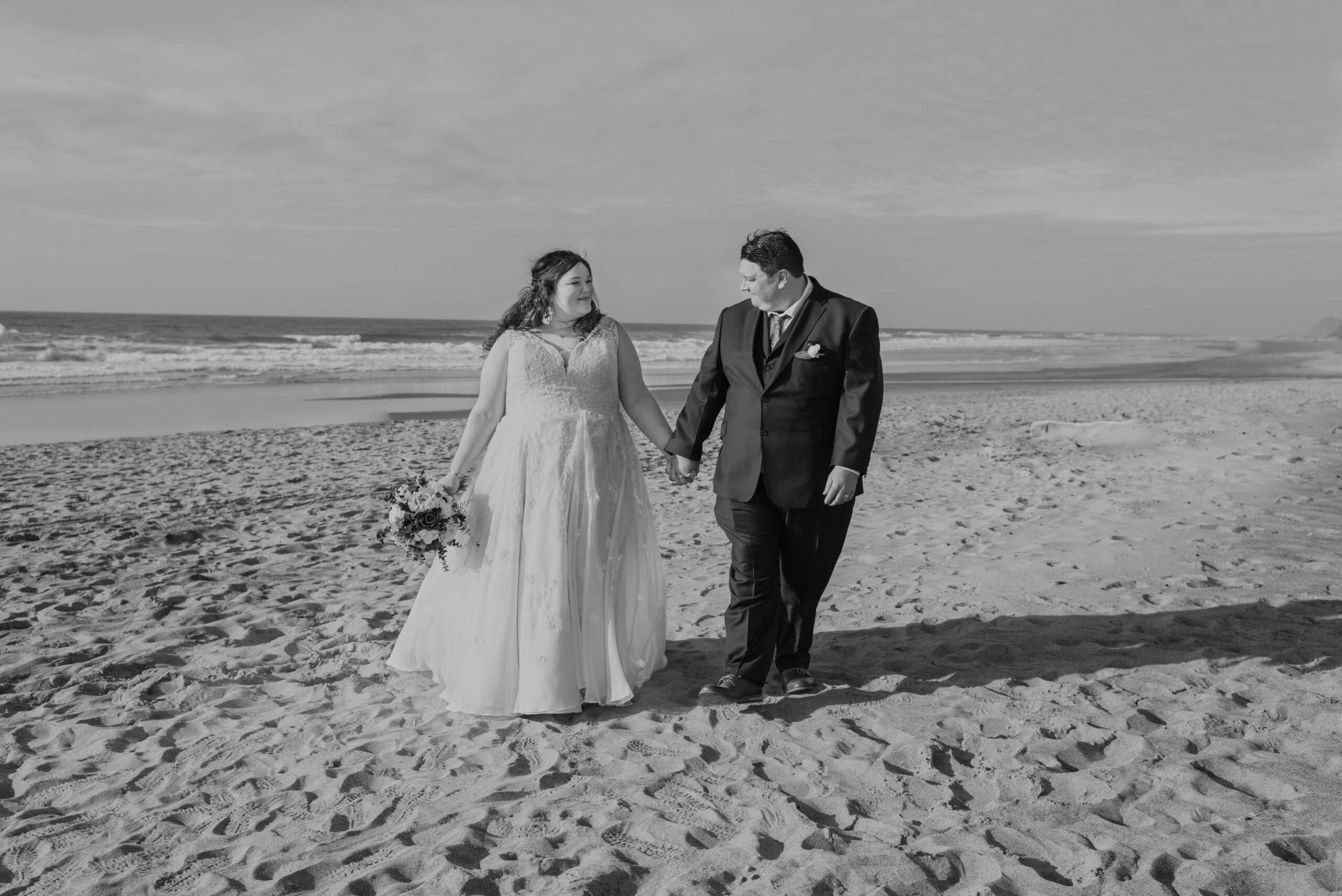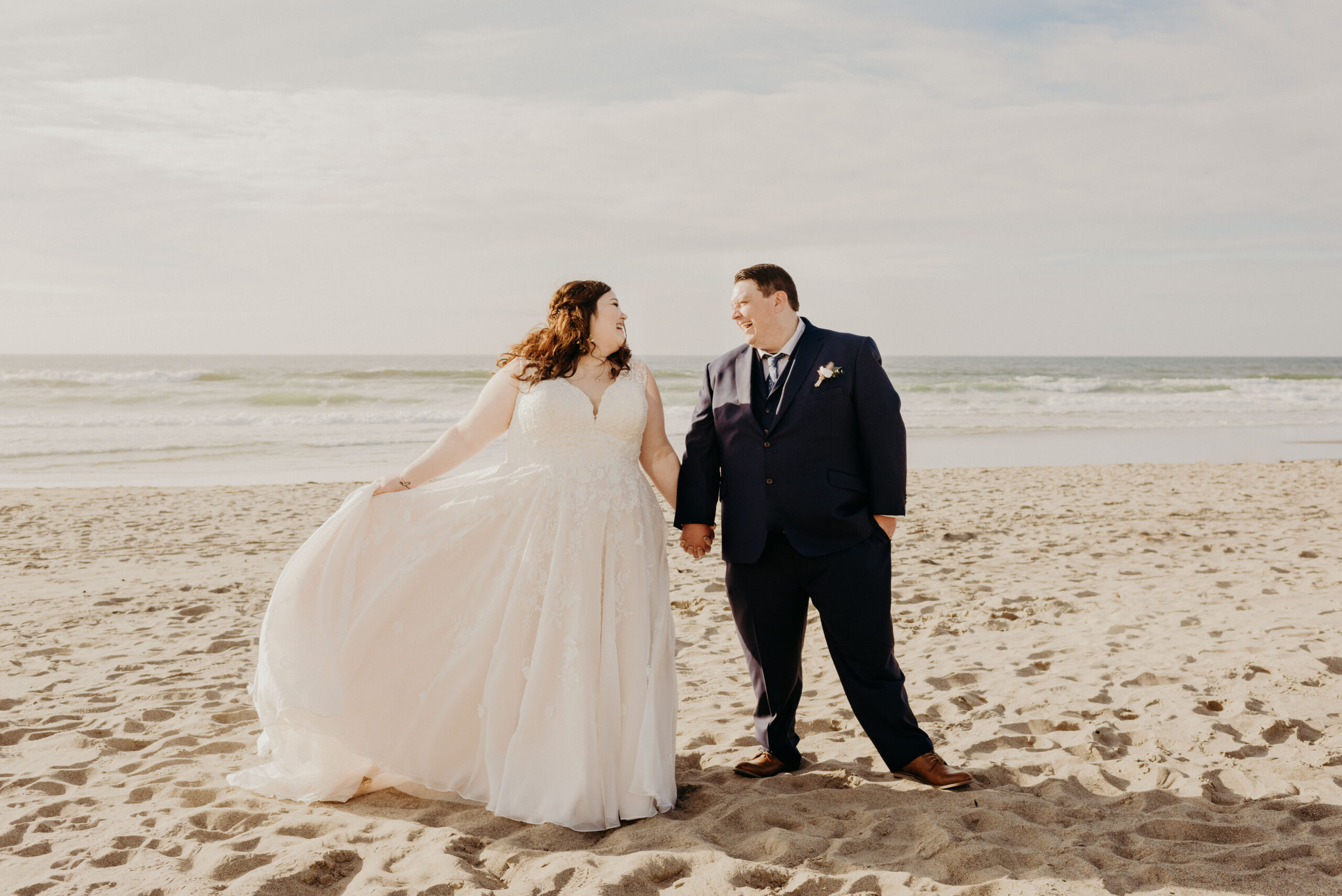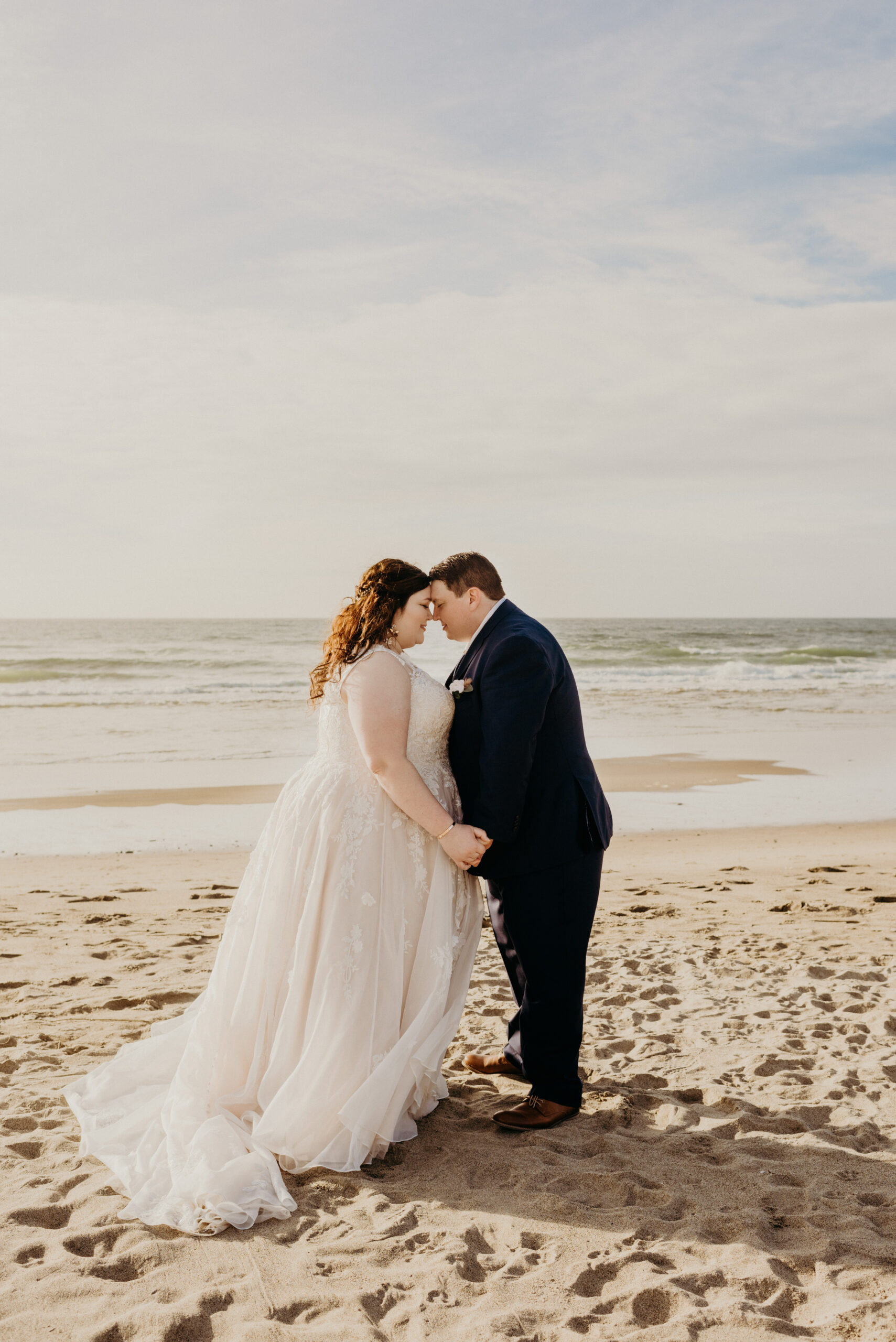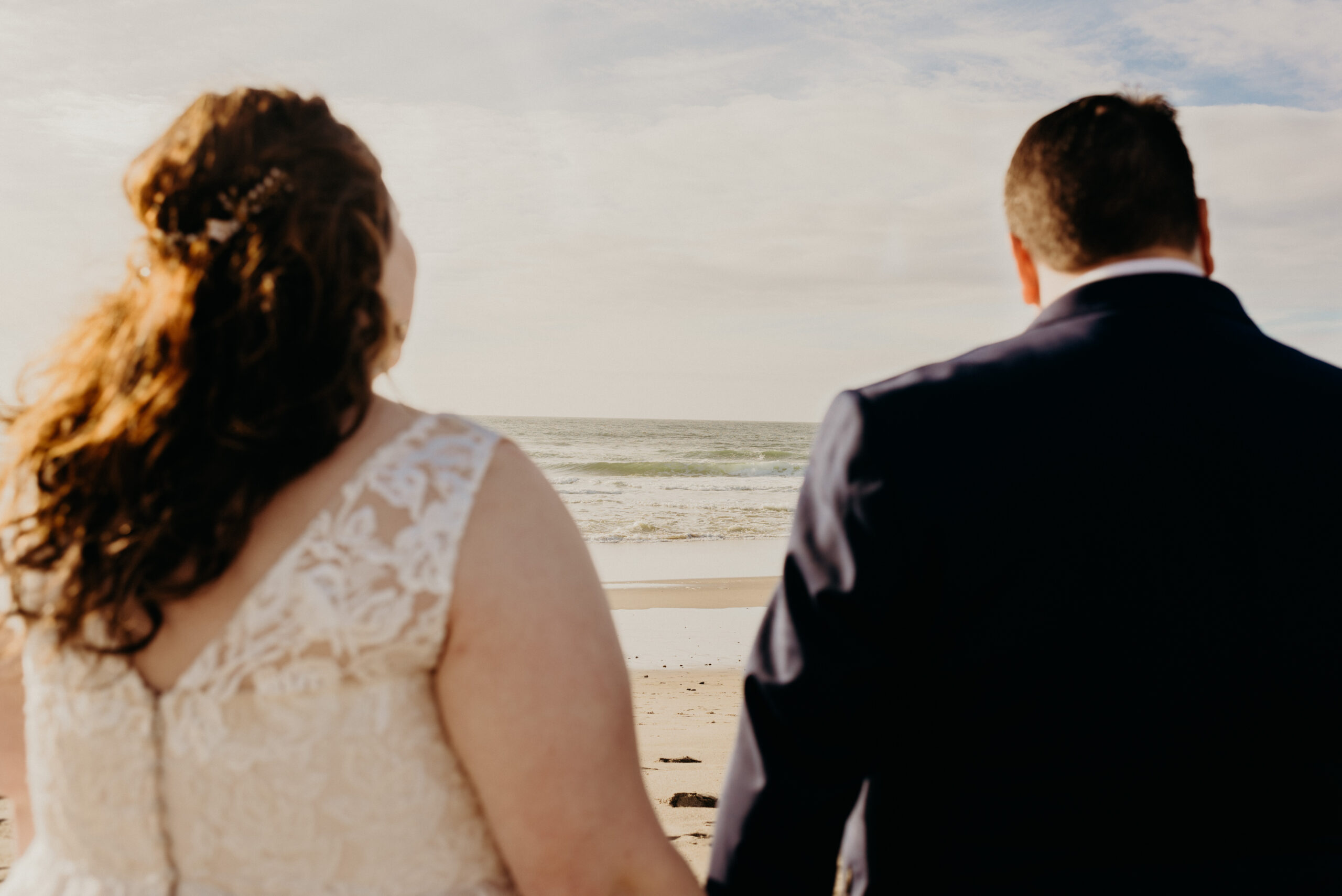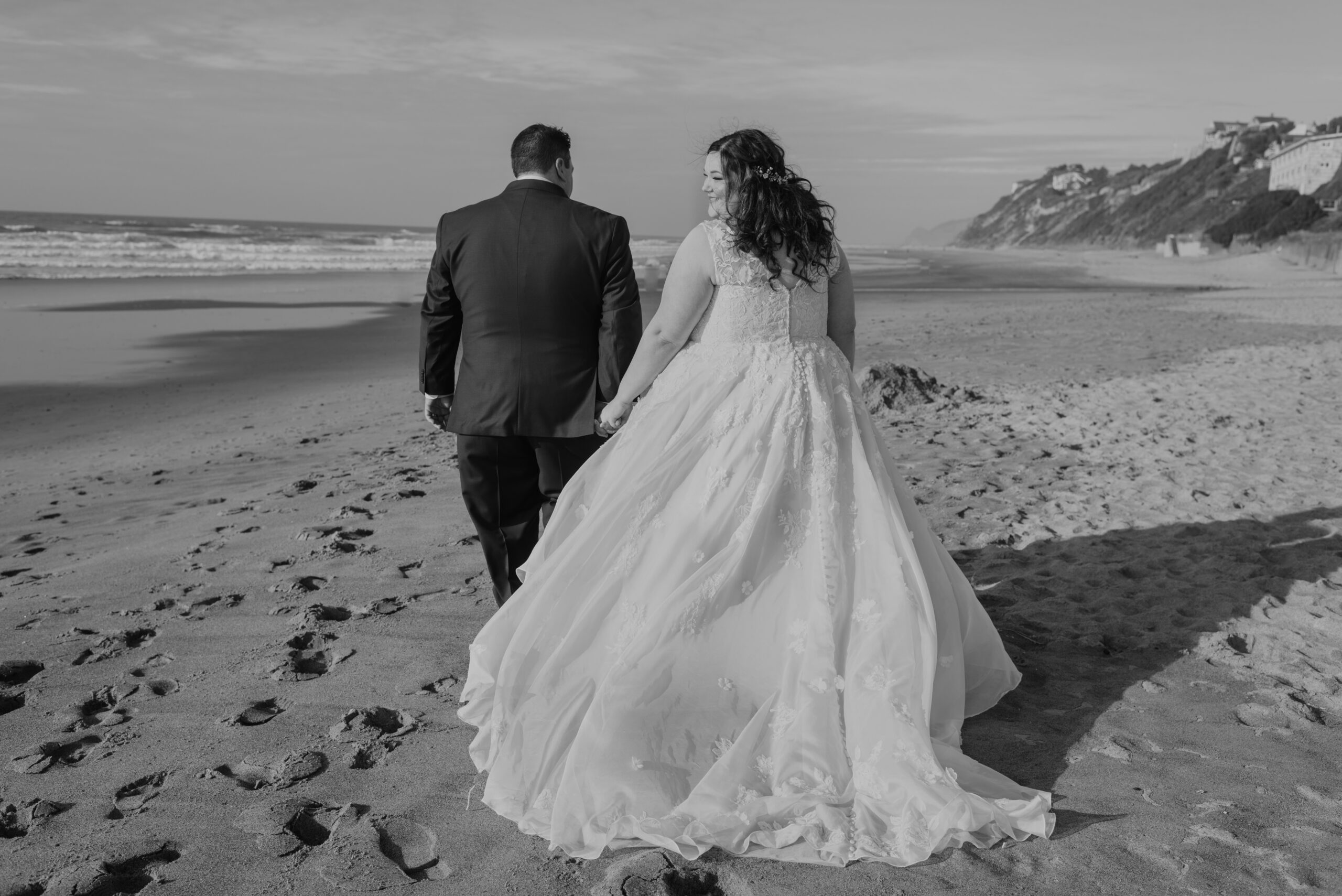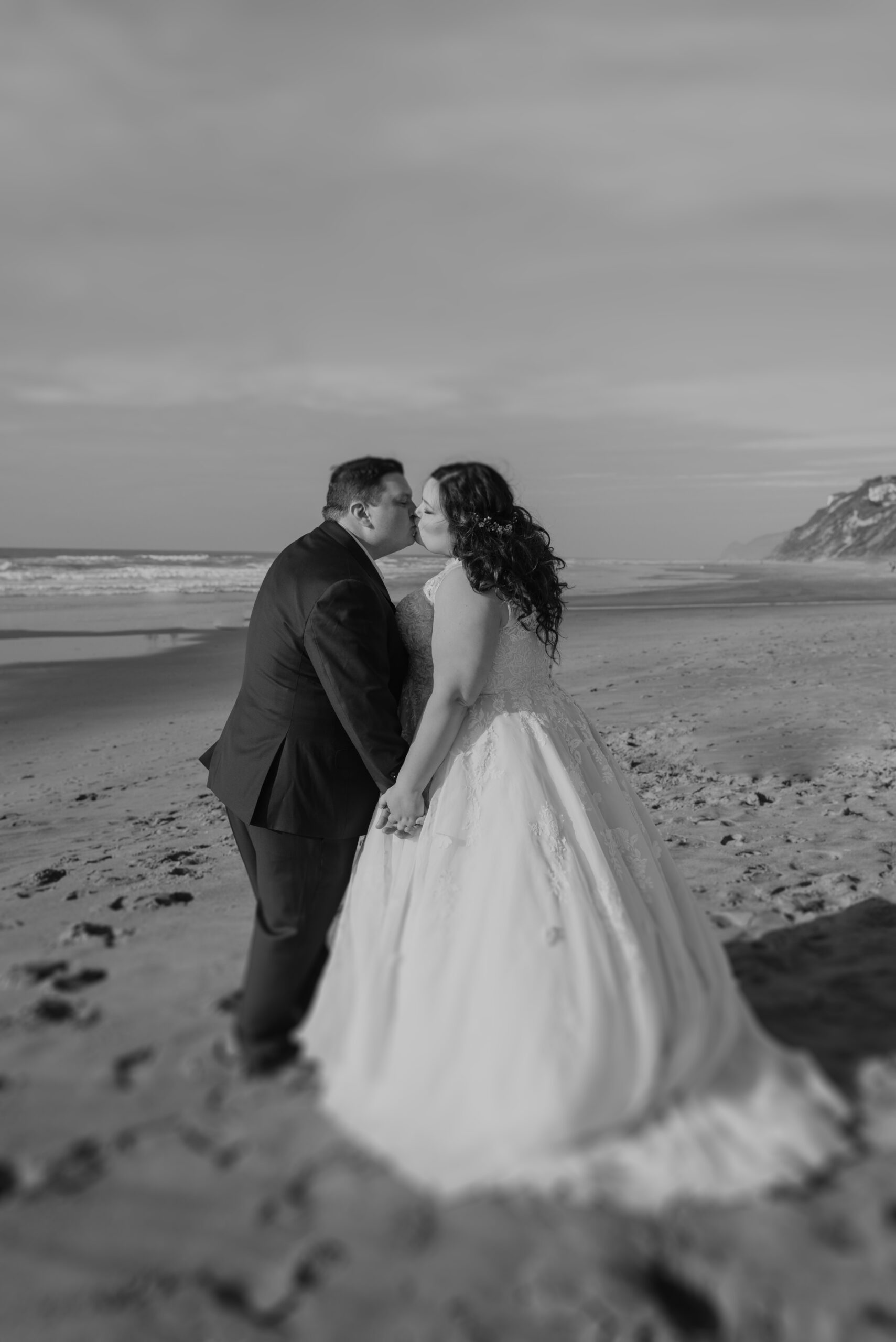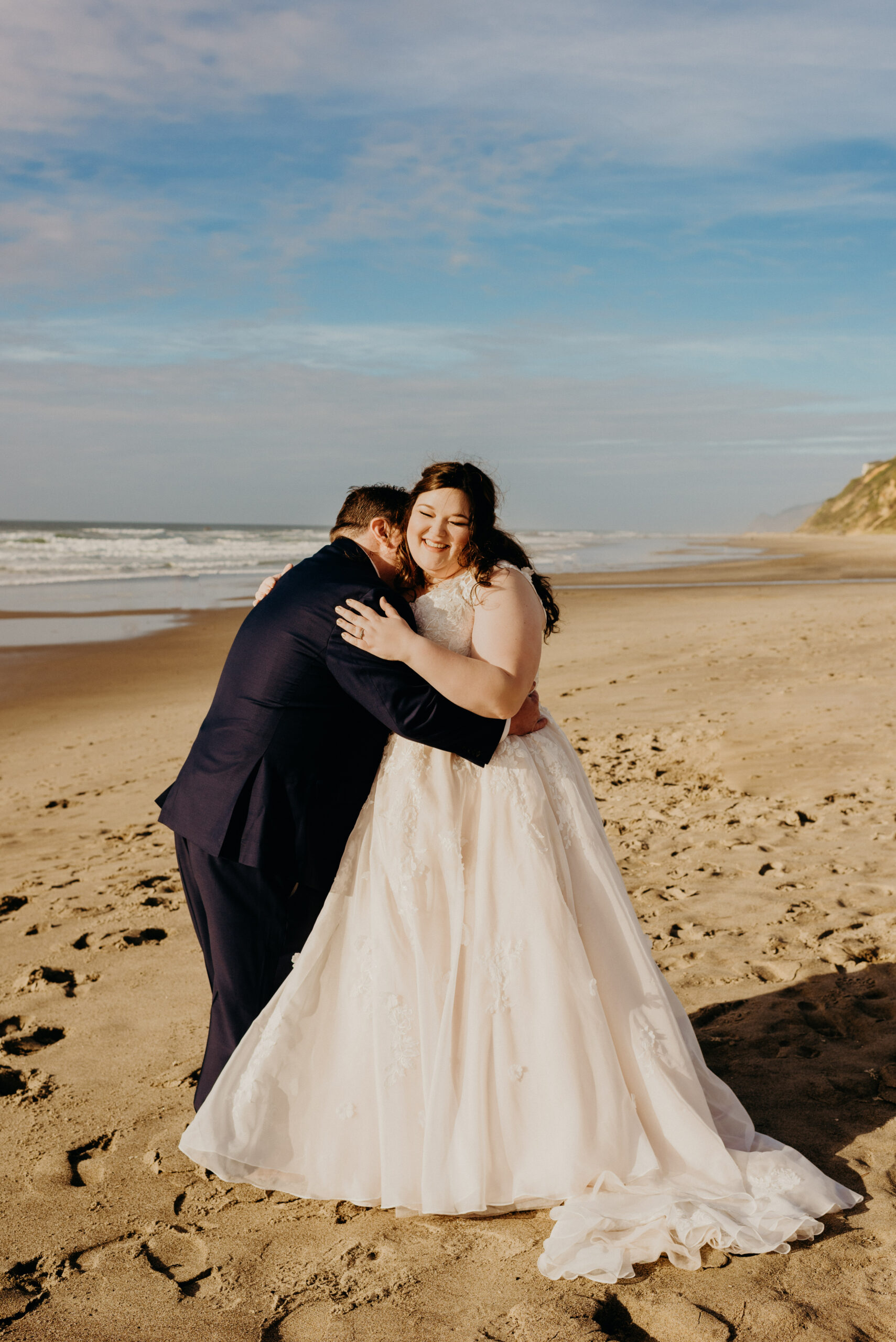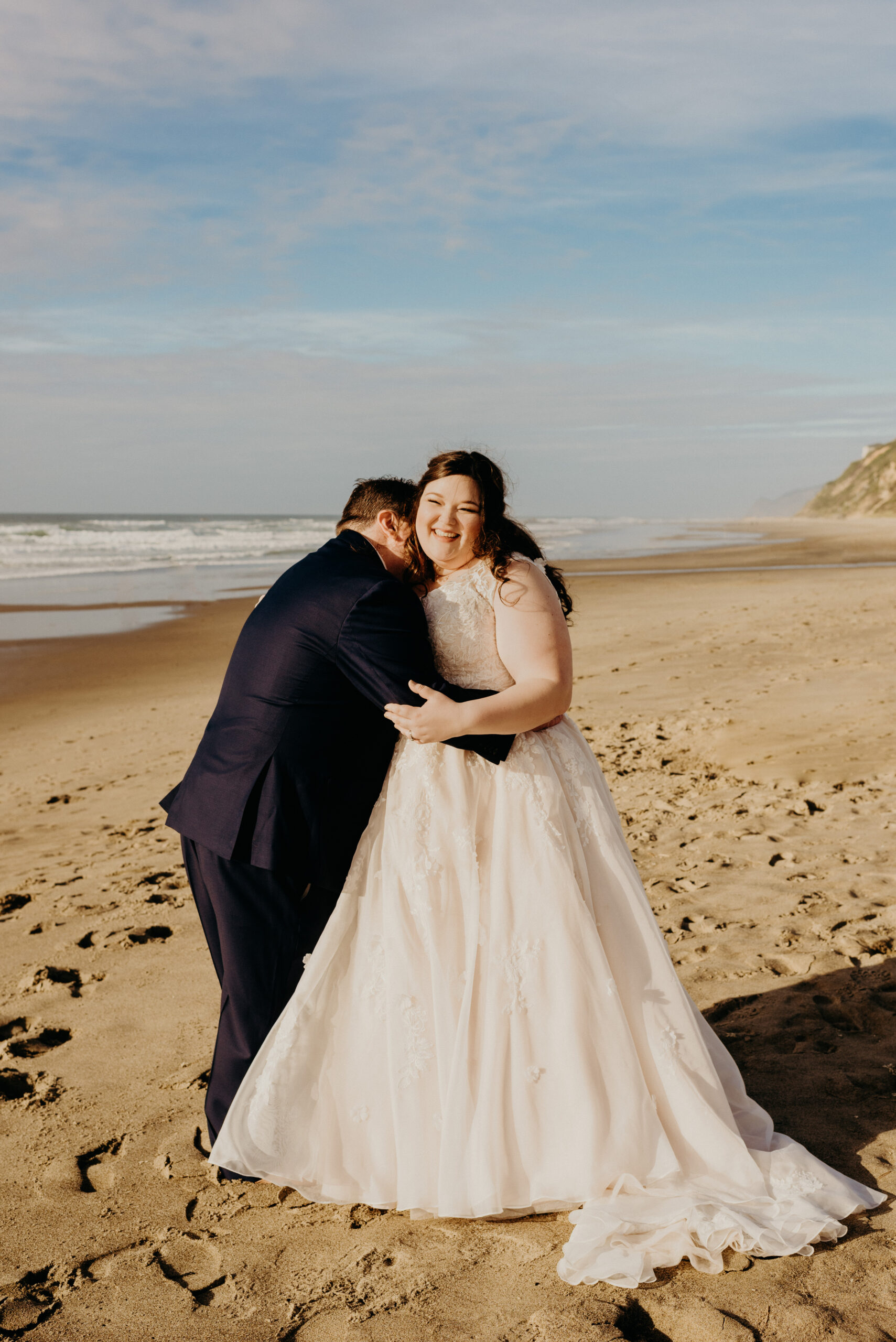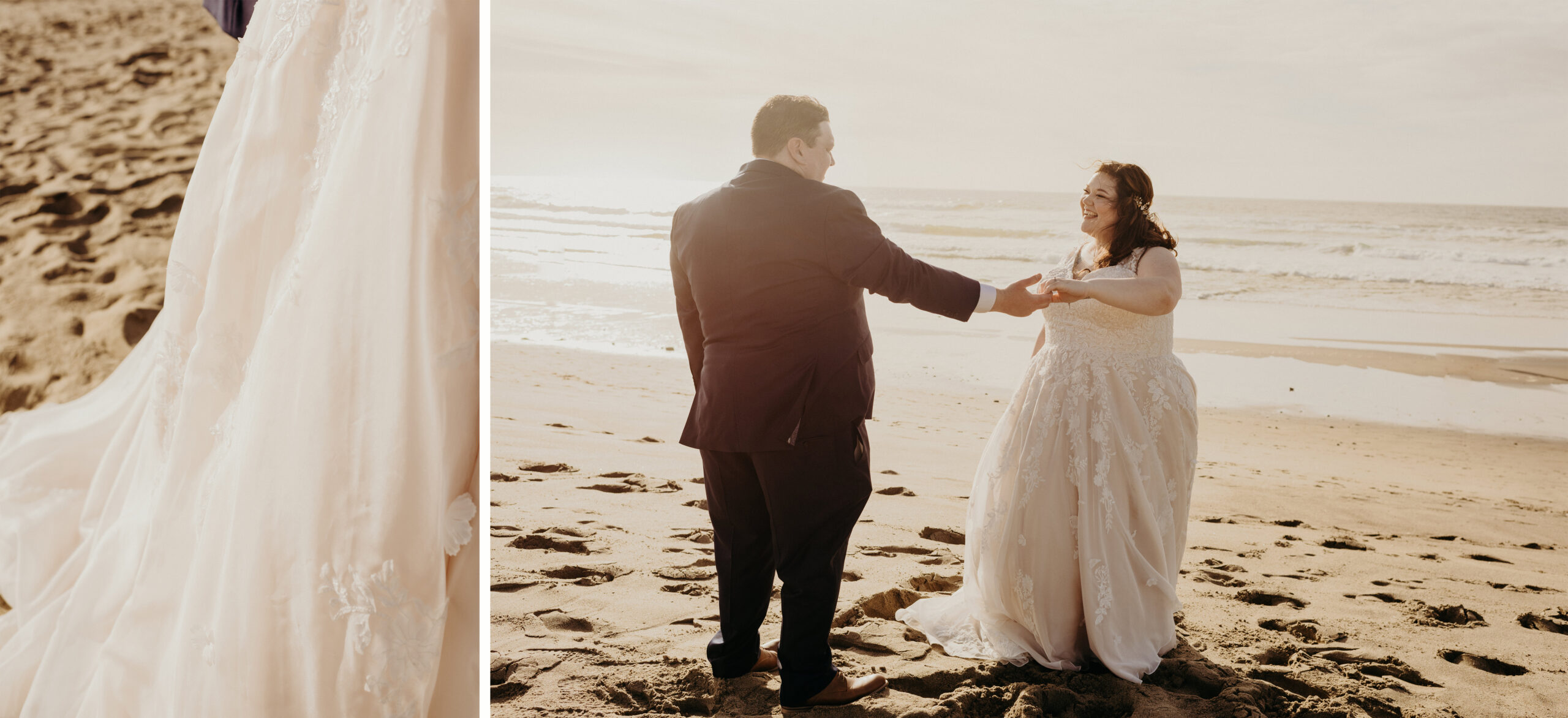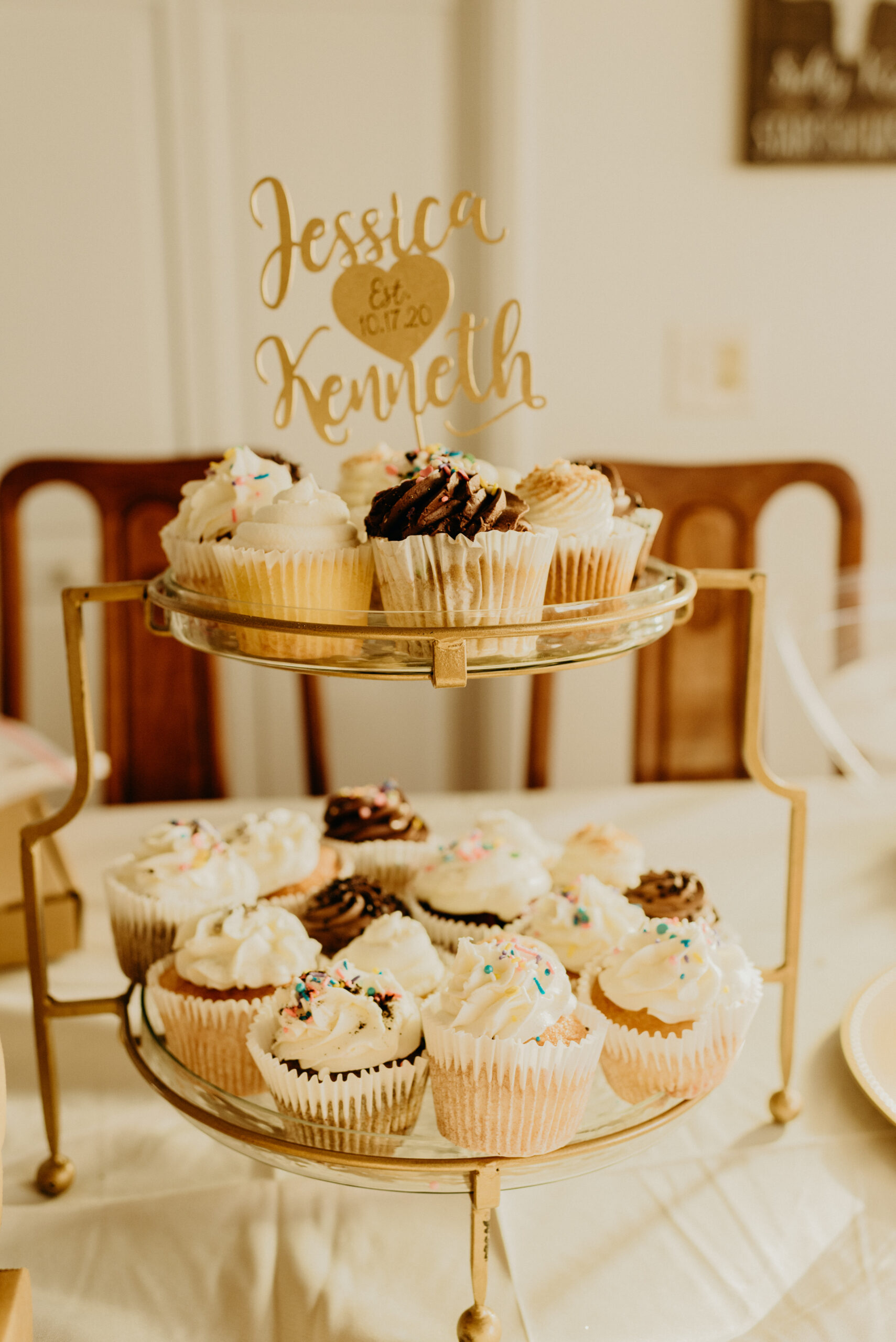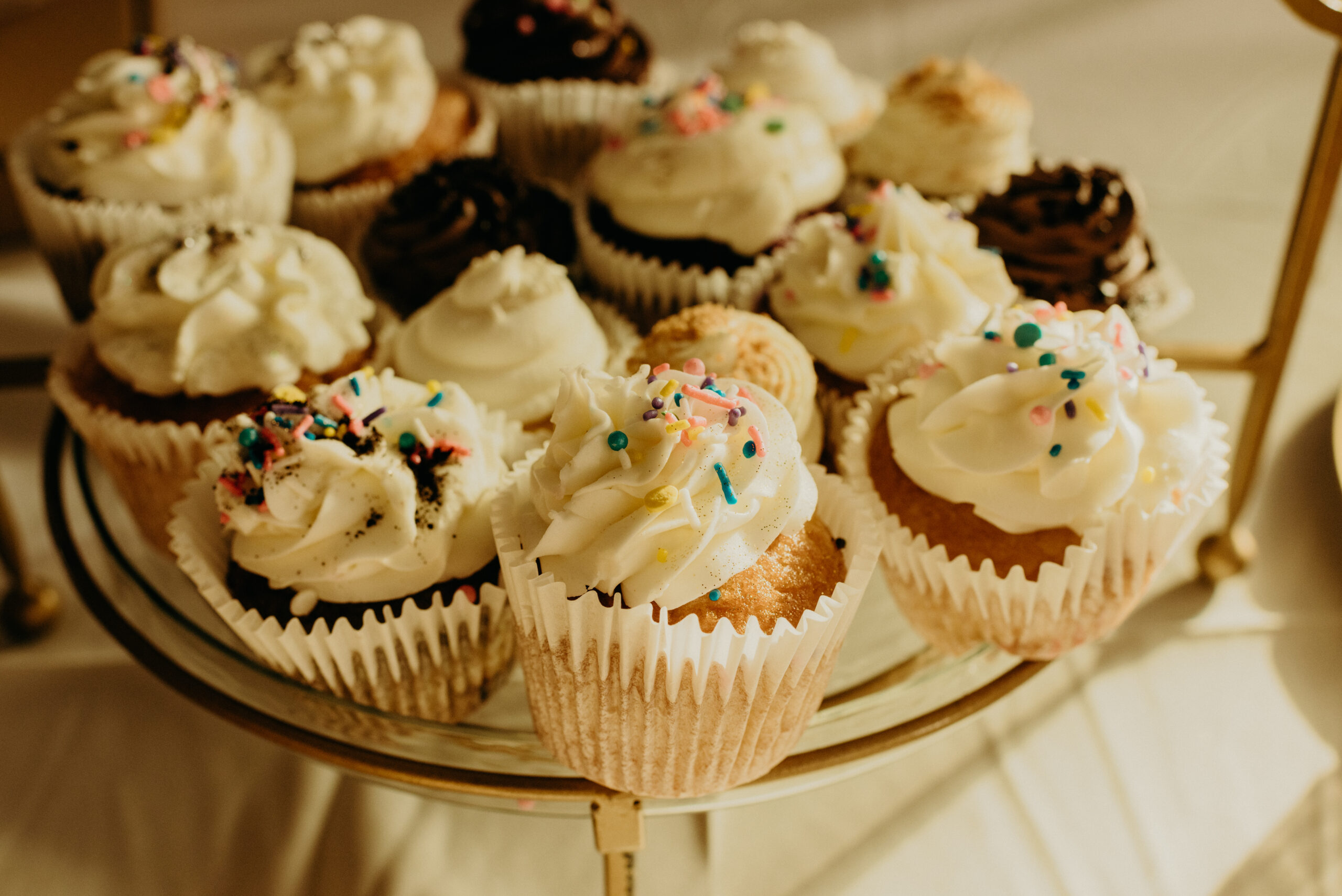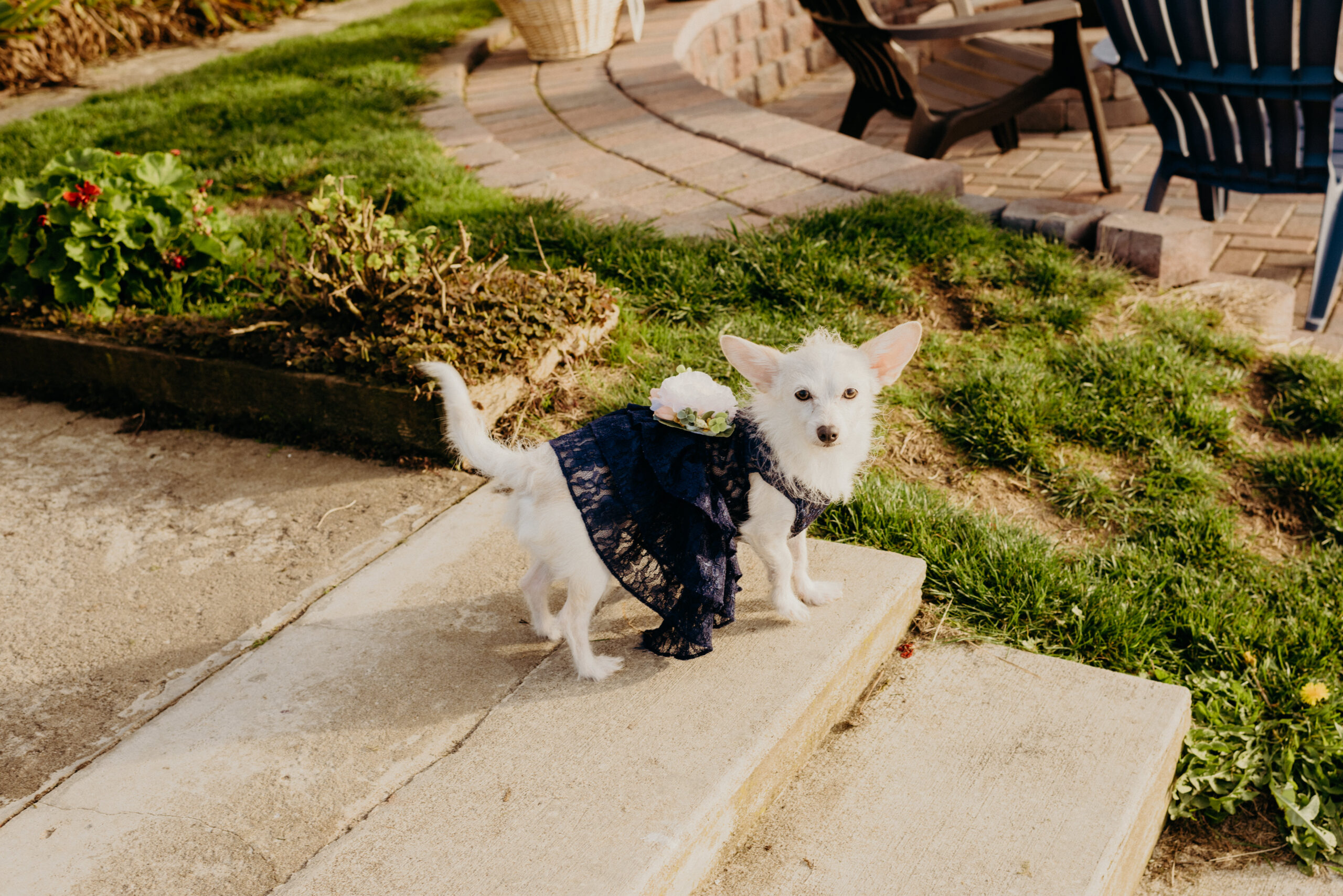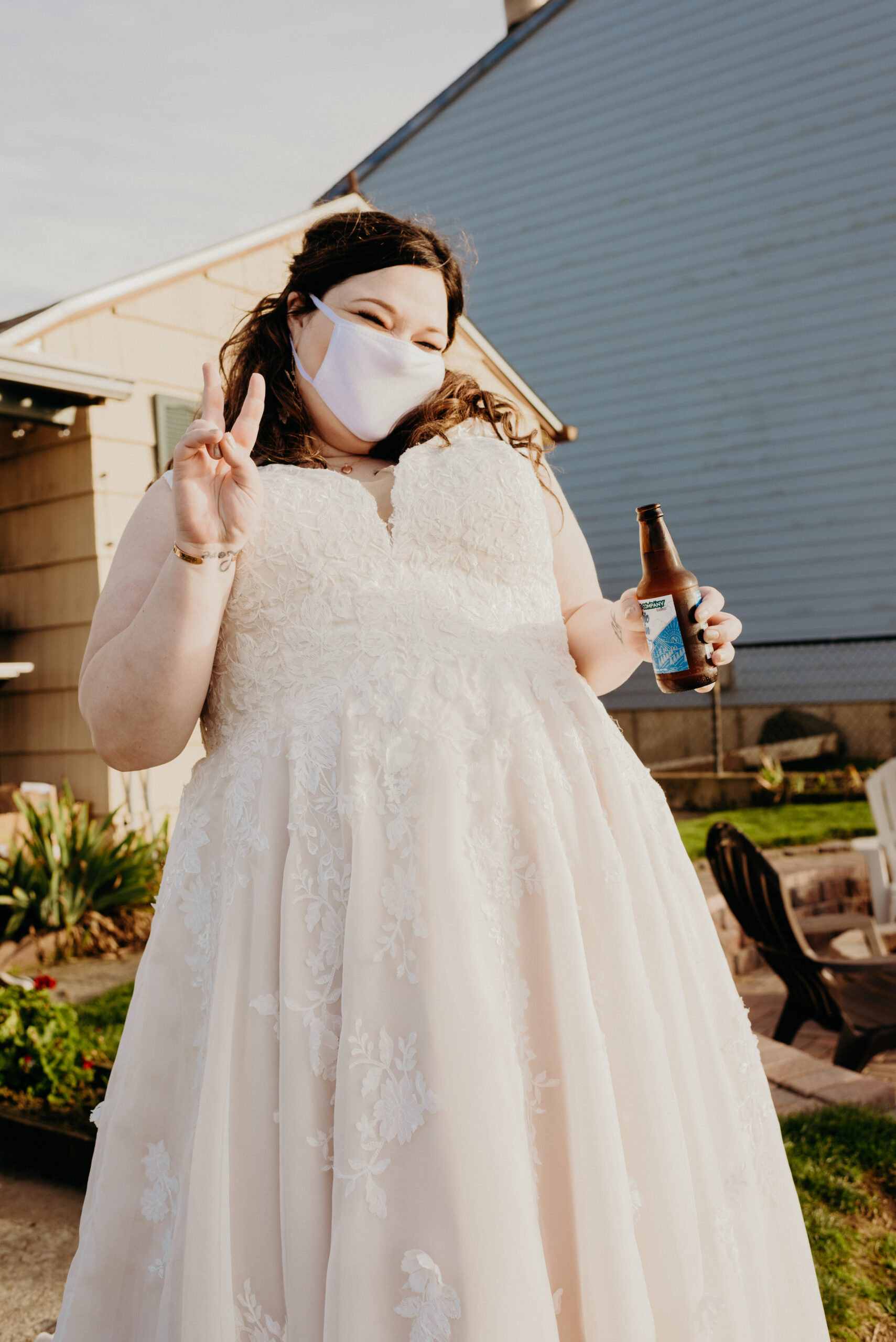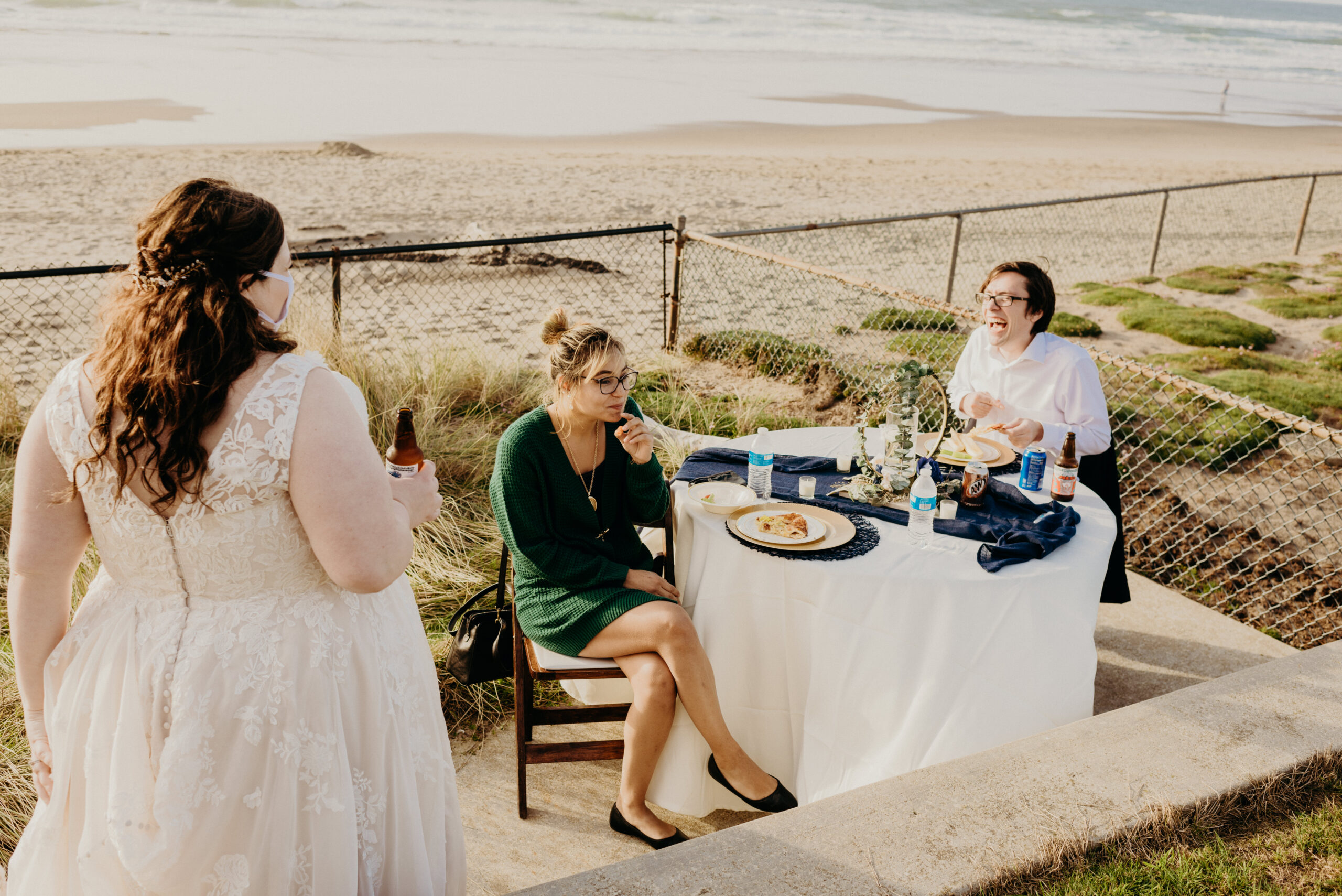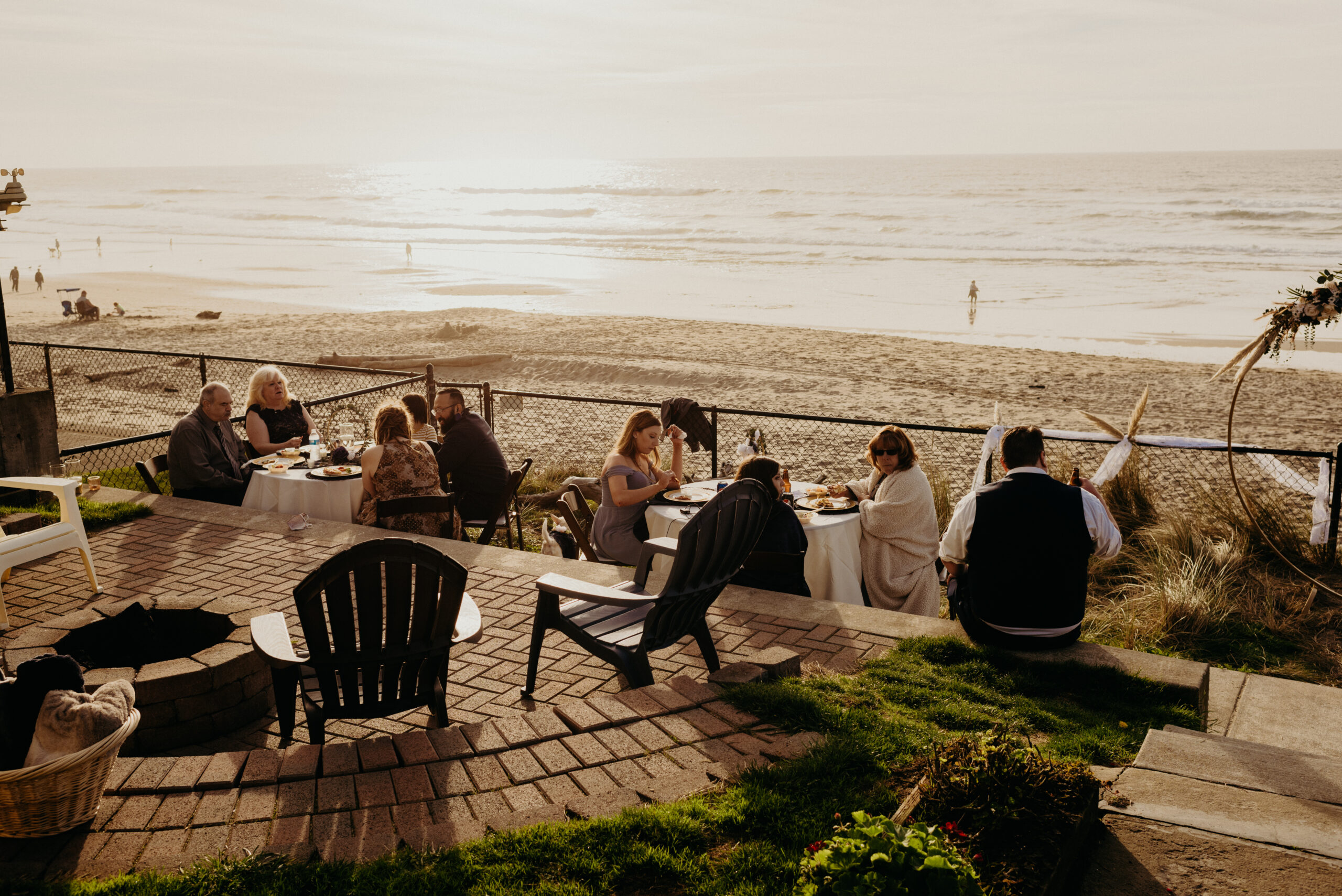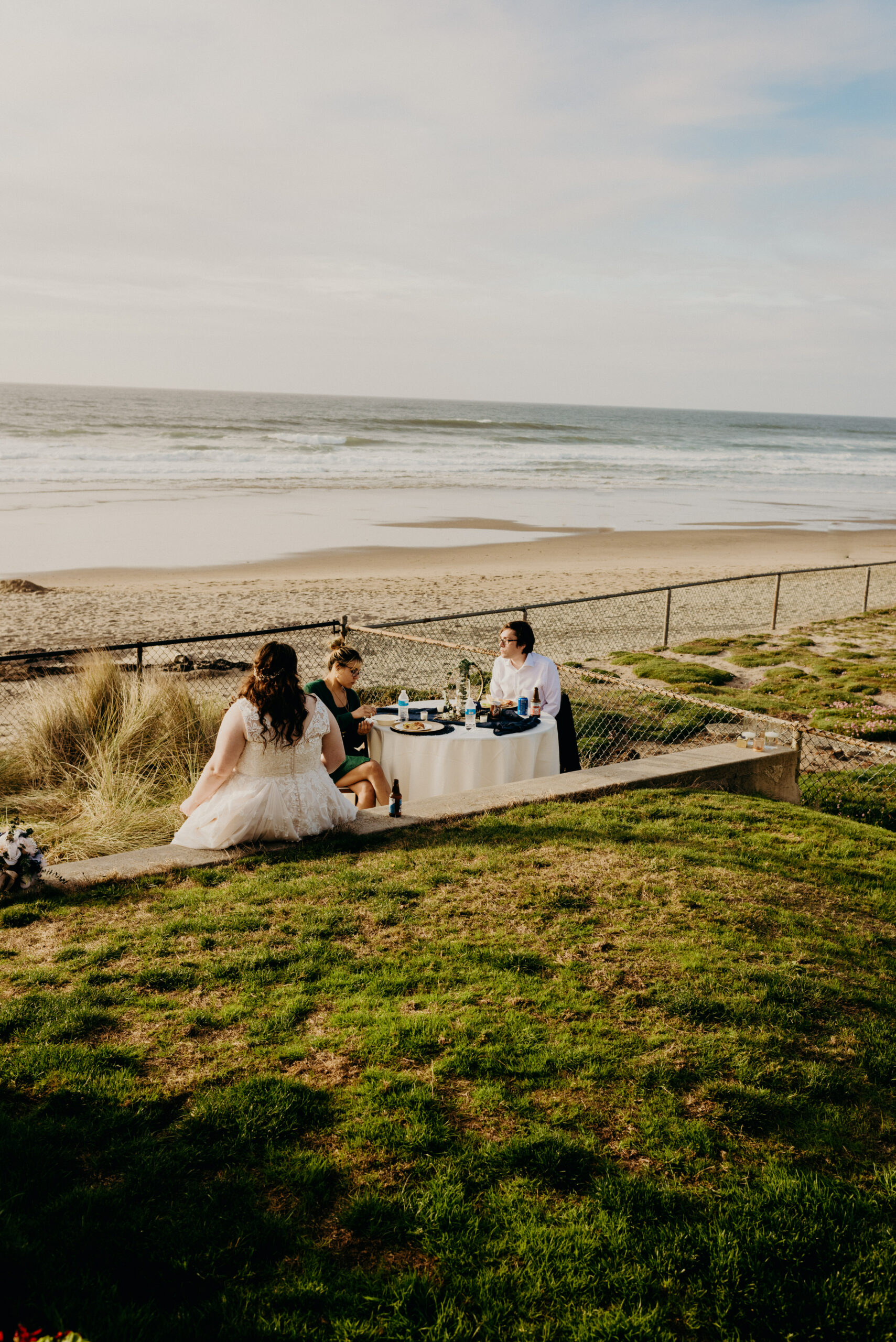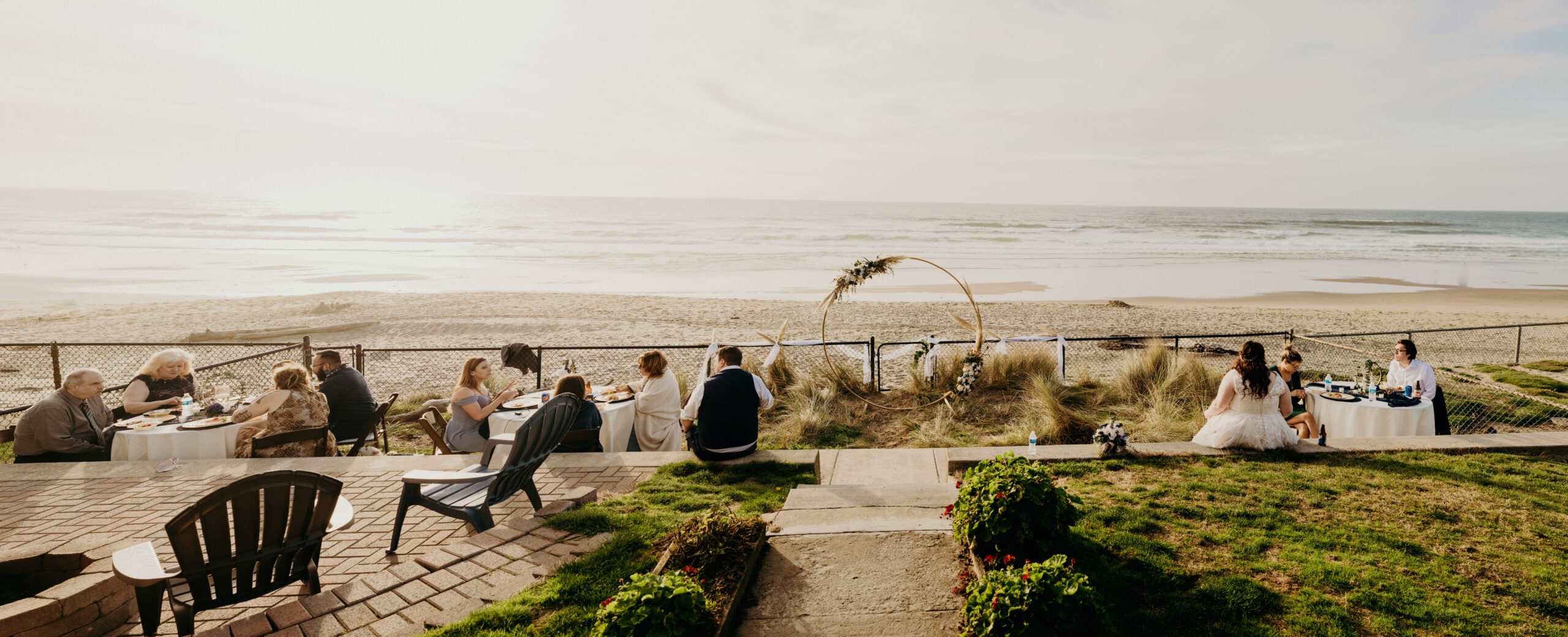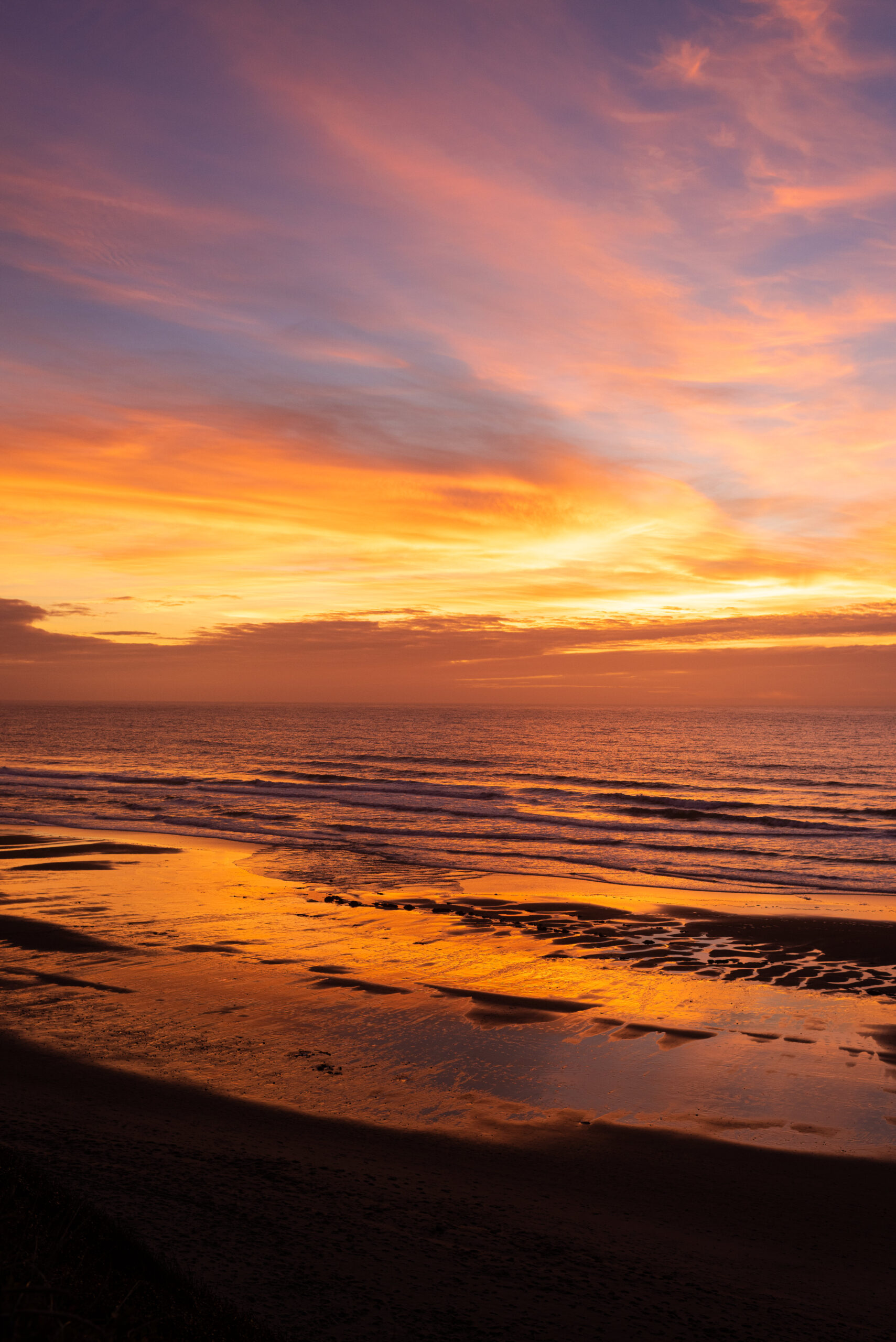 Want to see another beach elopement? Click here!