This day was pretty much perfect. I first met Presley and Eric after we had booked their wedding for their engagement shoot. They, being rad humans, chose the Painted Hills (check out their engagement photos here!). Which, if you haven't been, you seriously need to go. A few months later, it was August, and their wedding day!
Presley and her girls got ready at her mom's house. I brought a bottle of champagne to pop (don't worry, they had a few bottles as well, there was enough! haha) and her mom, Mary, helped Presley put on her grandmother's pearls and earrings. After getting all spiffed up, we headed to Horning's Hideout Main Stage. This venue is amazing! You can rent out the whole side of the pond, it closes to the public at 5 pm so you don't have any day-users wandering around, and you can rent out the campground so your wedding guests can stay the night. Eric's mom set up the cutest glamping tent I've ever seen, complete with string lights and comfy blankets.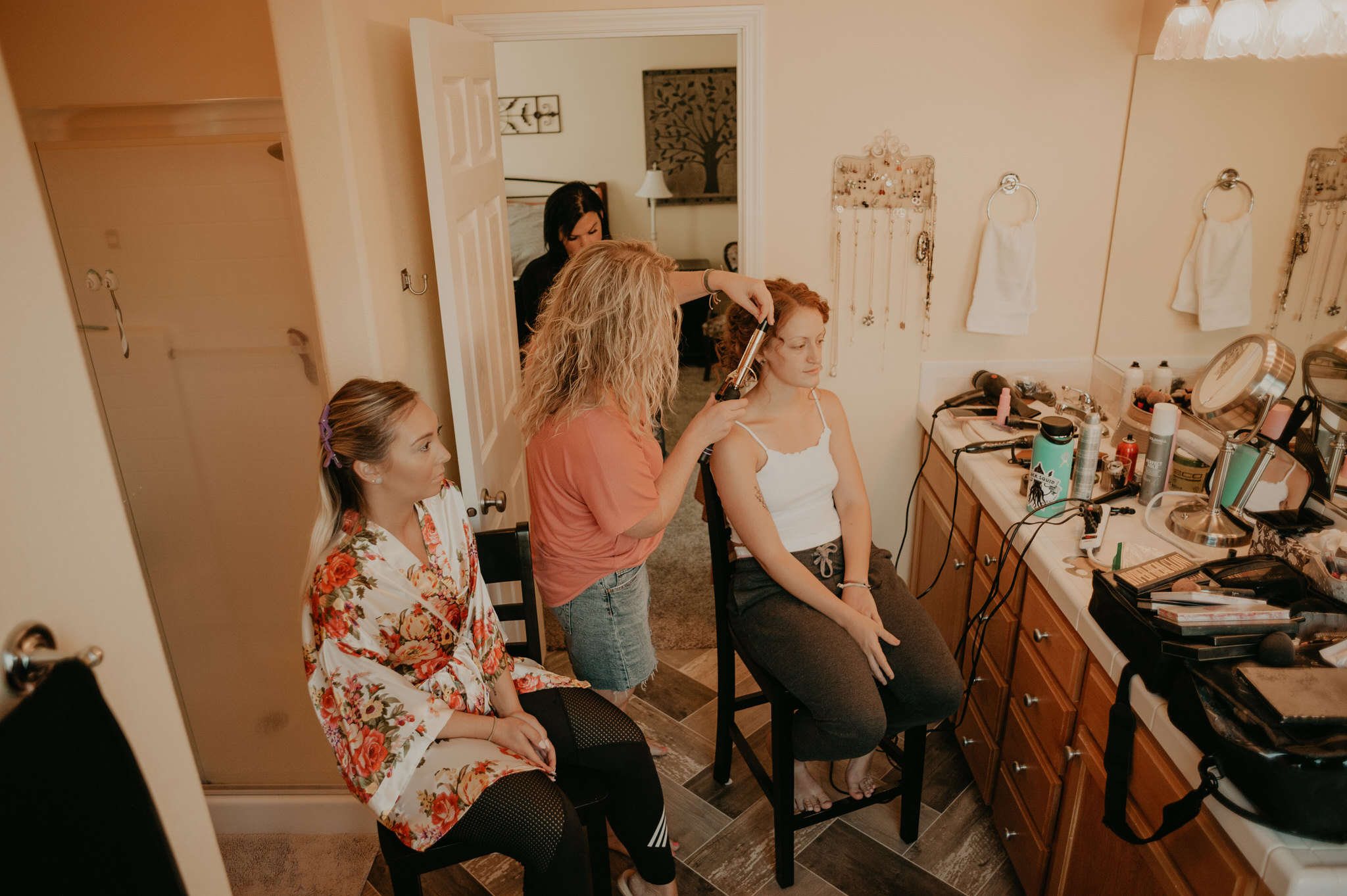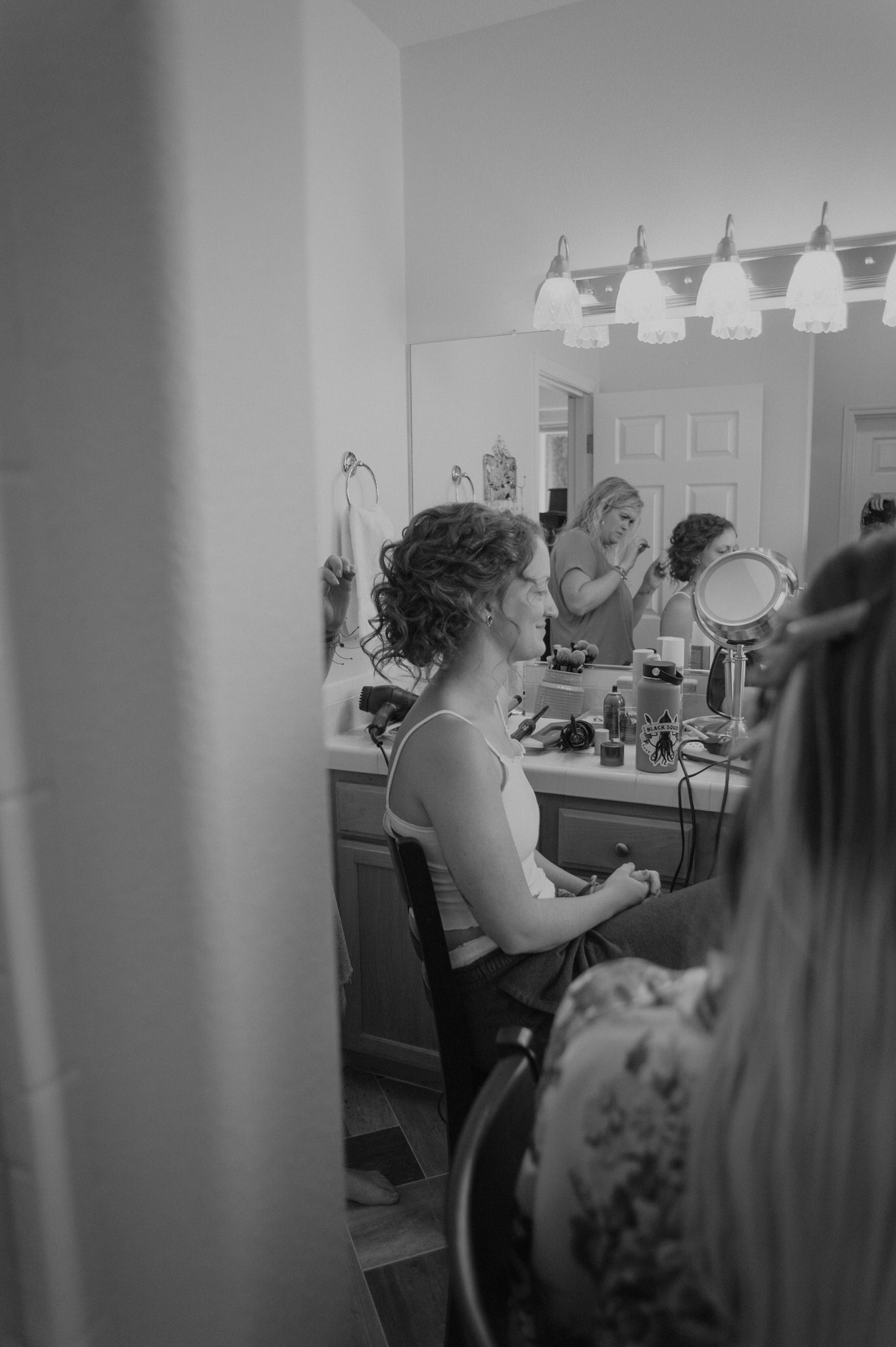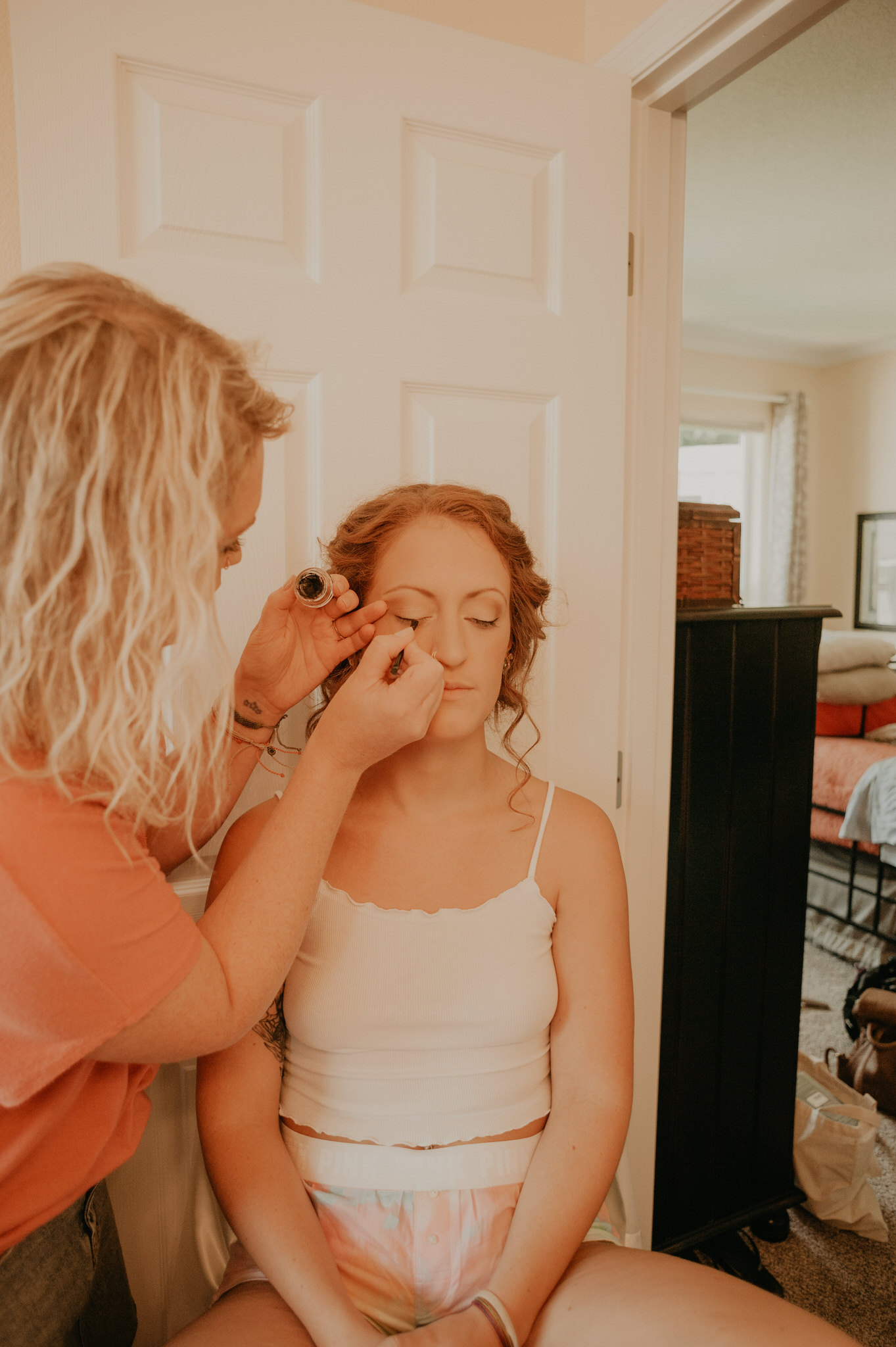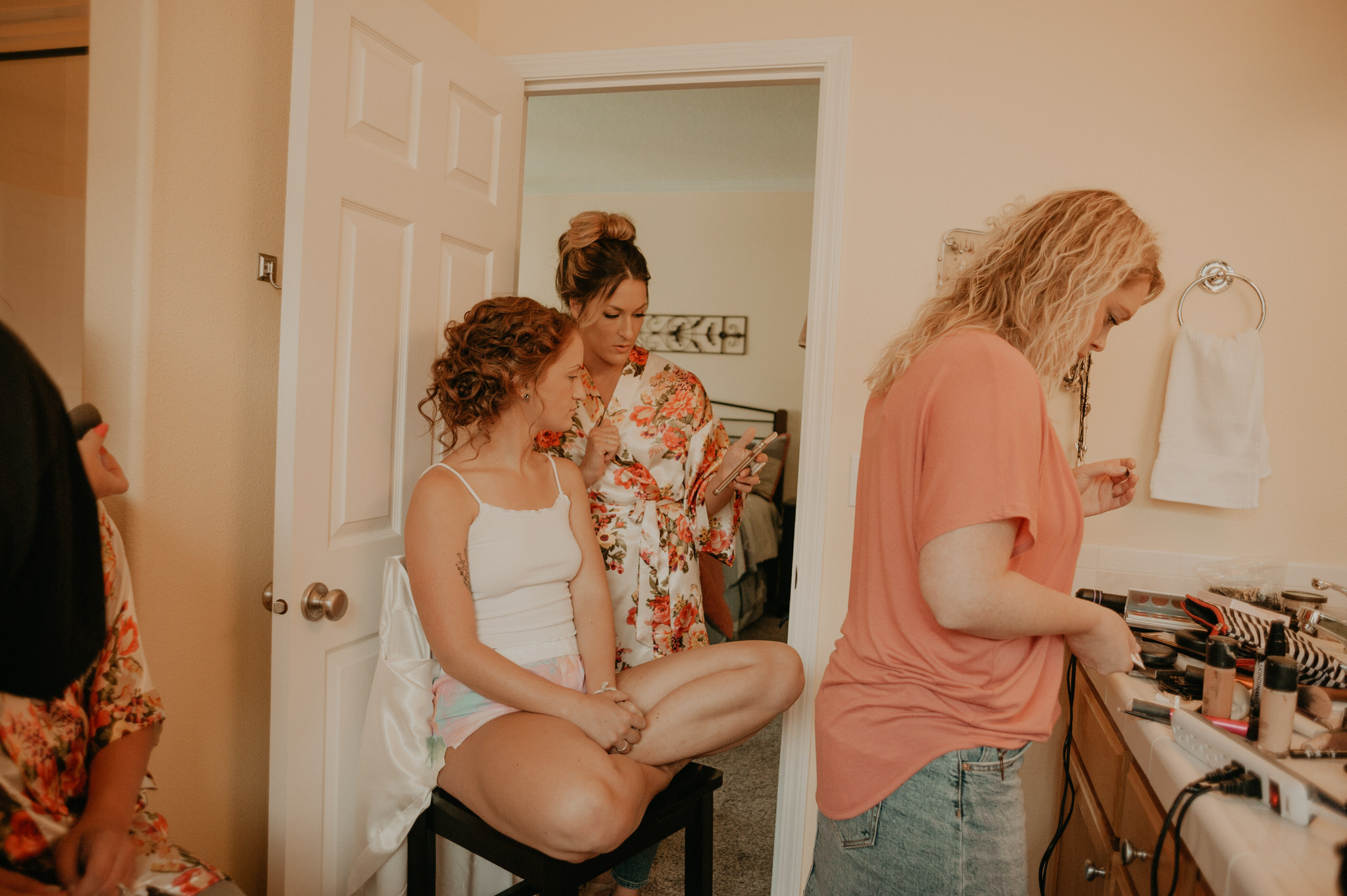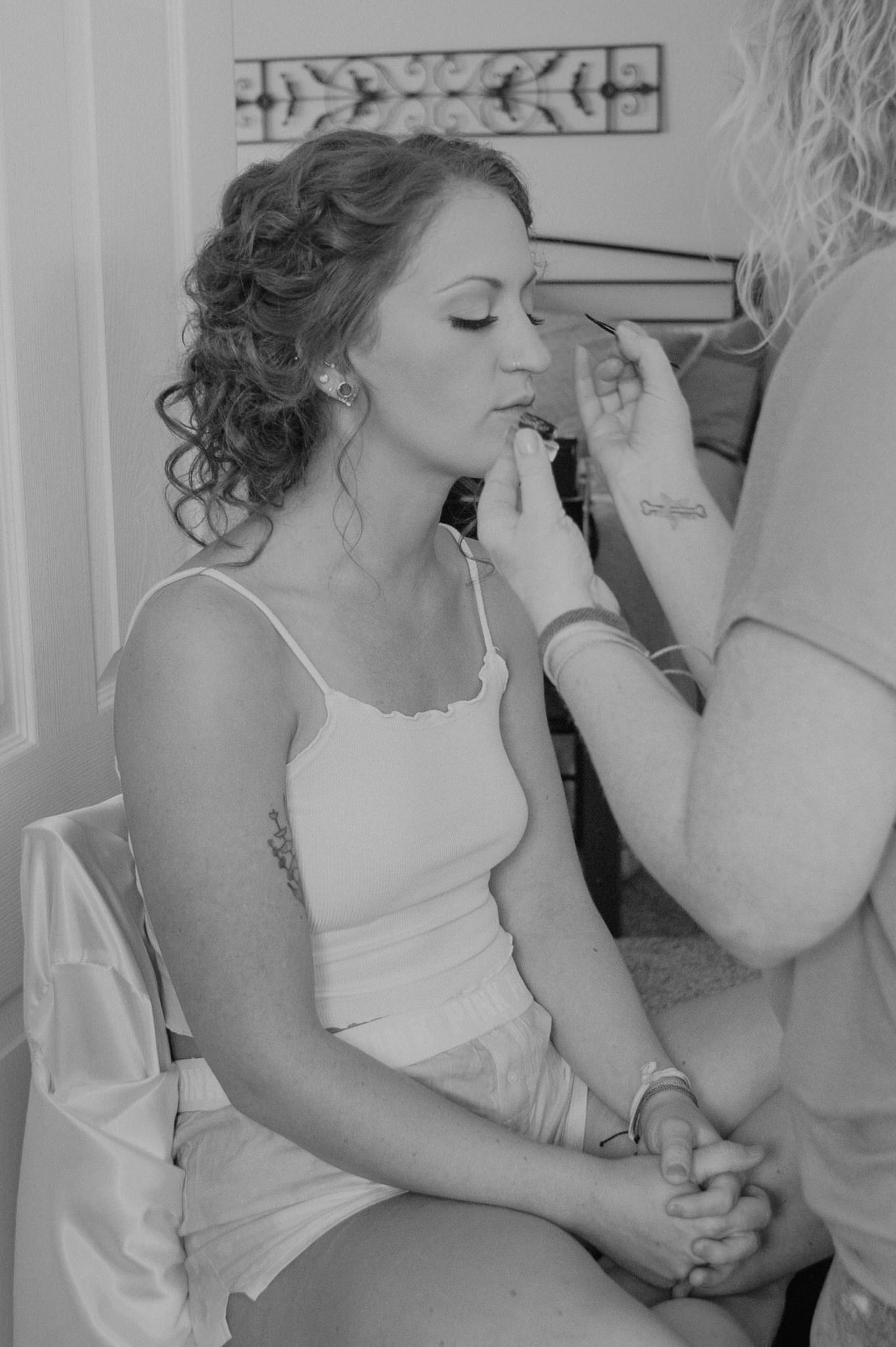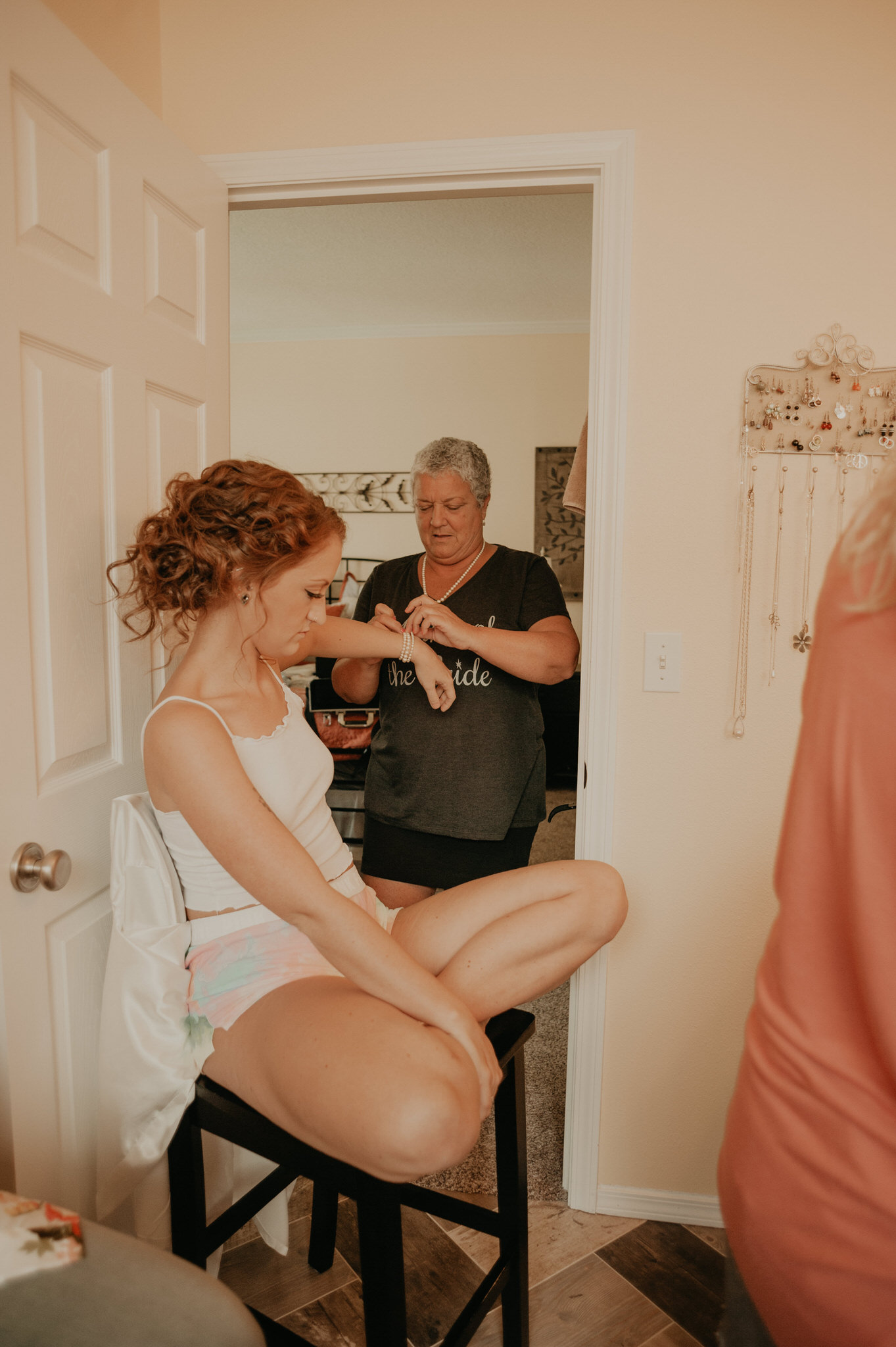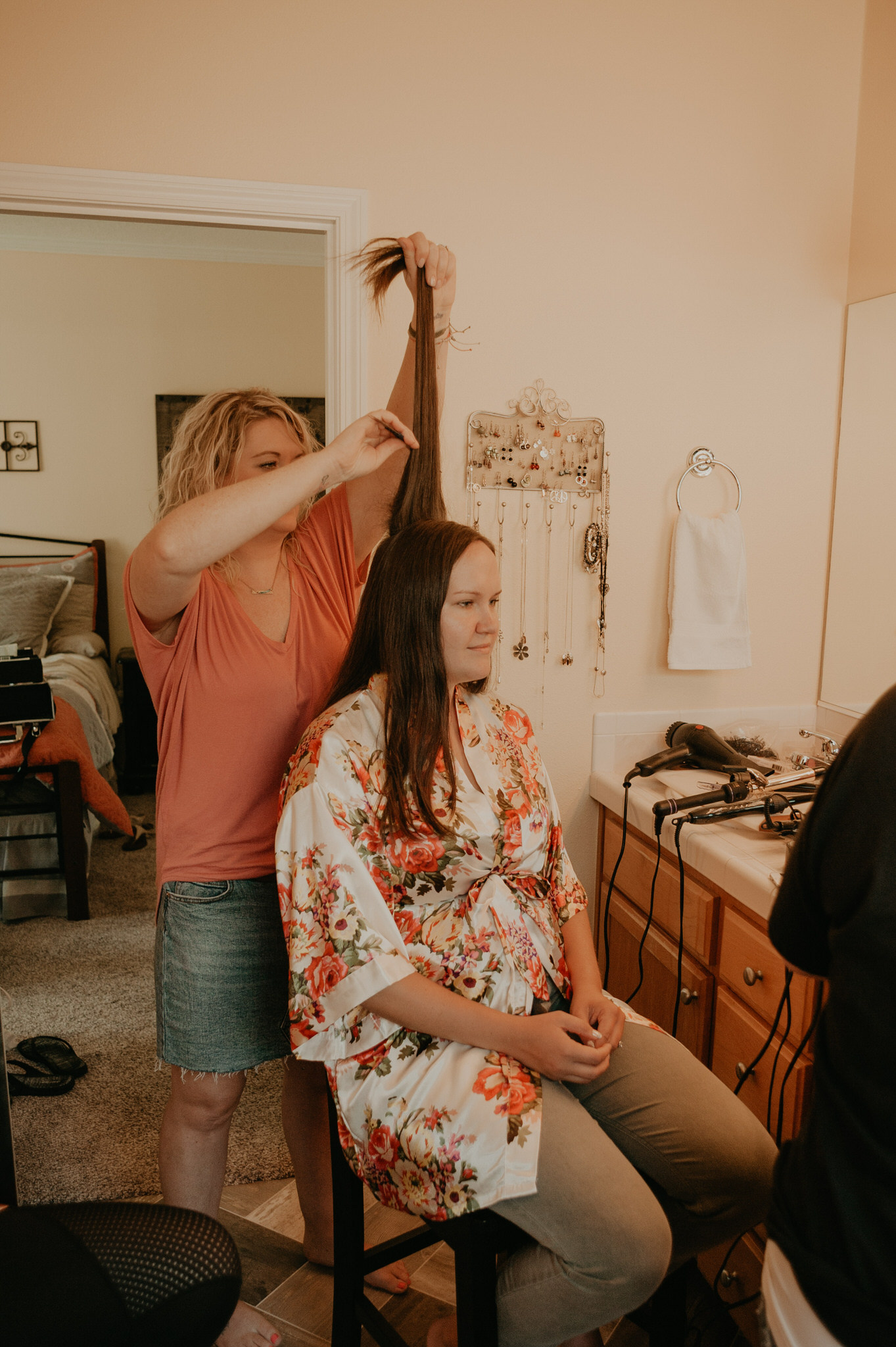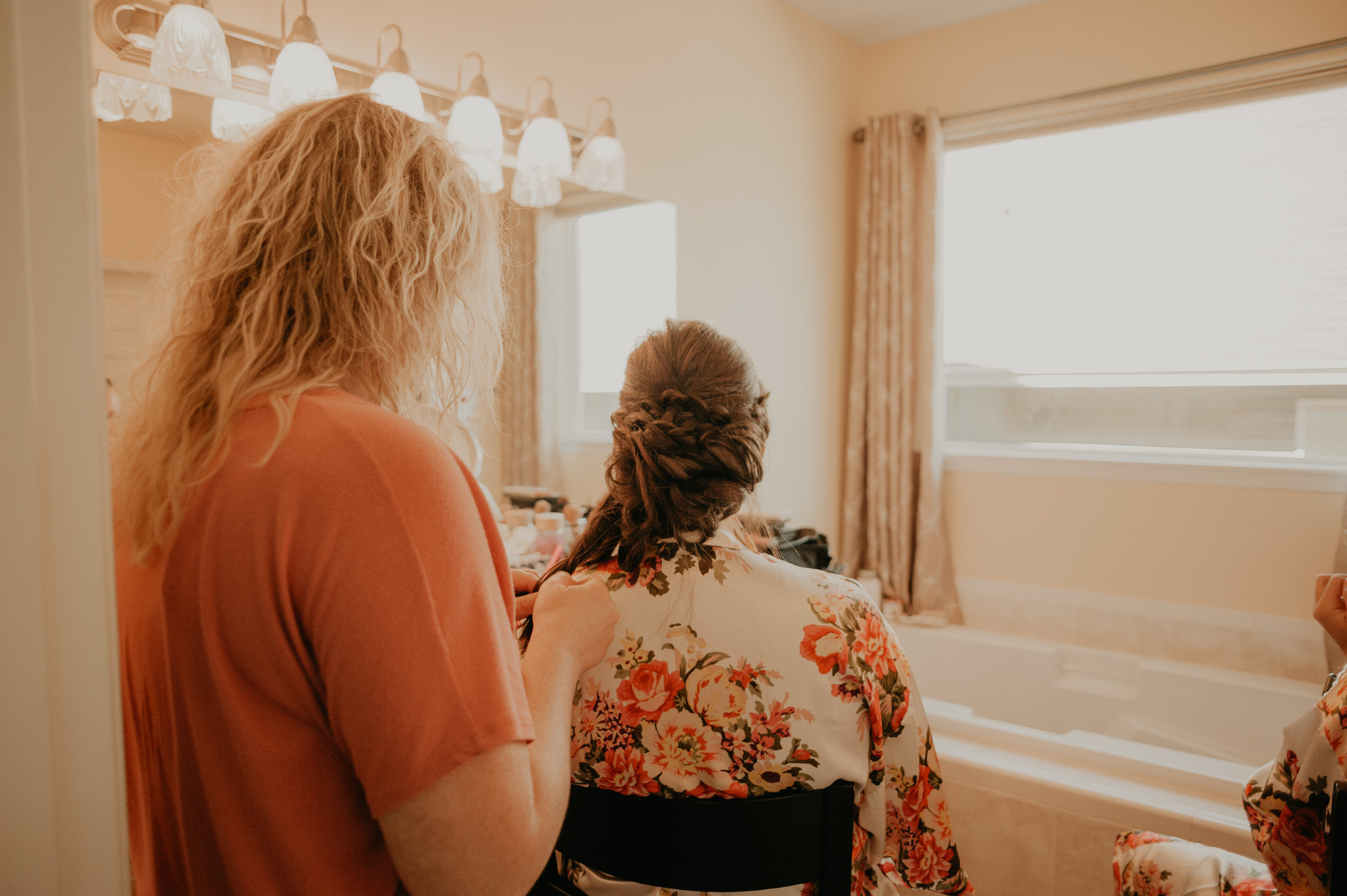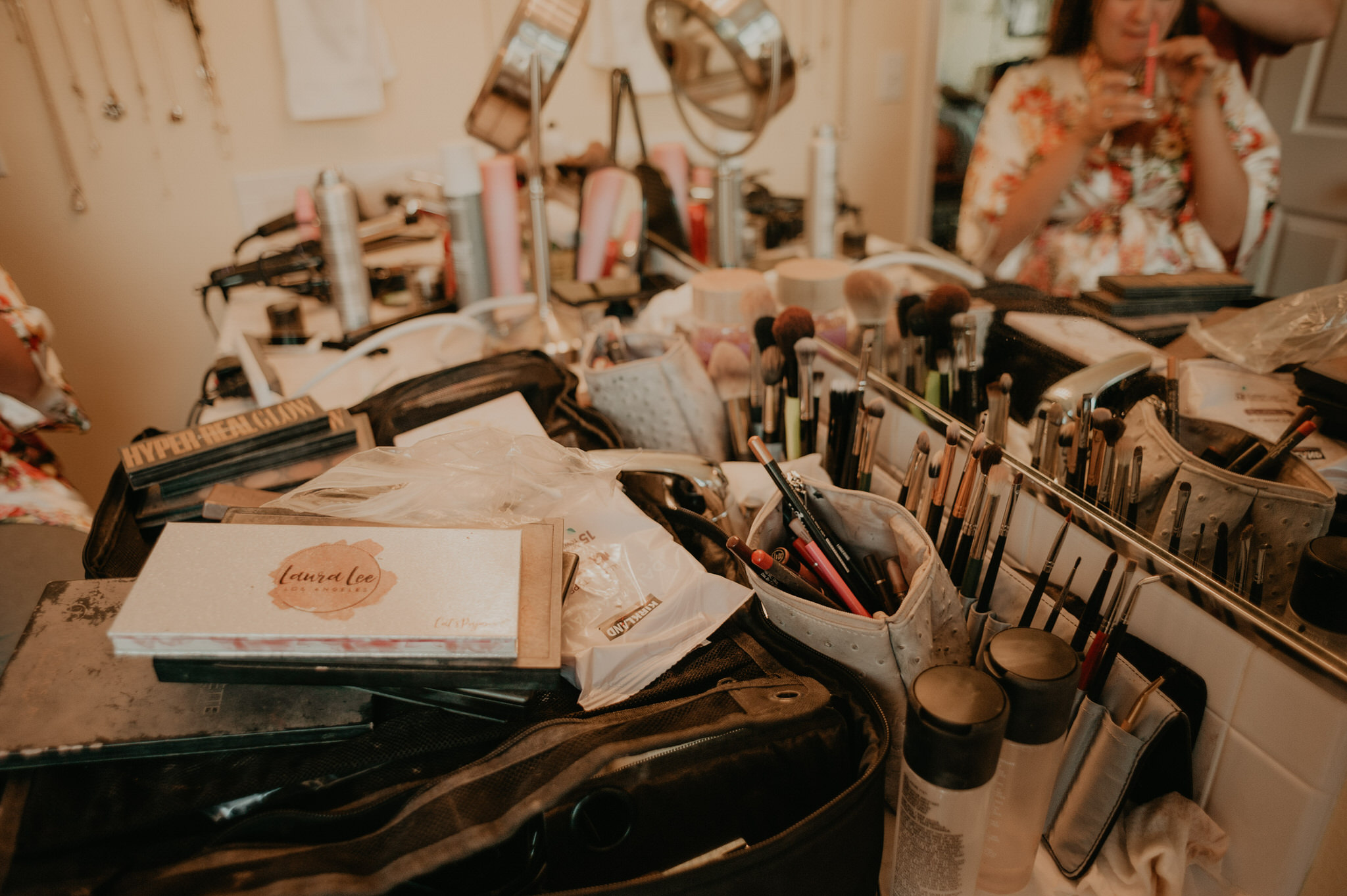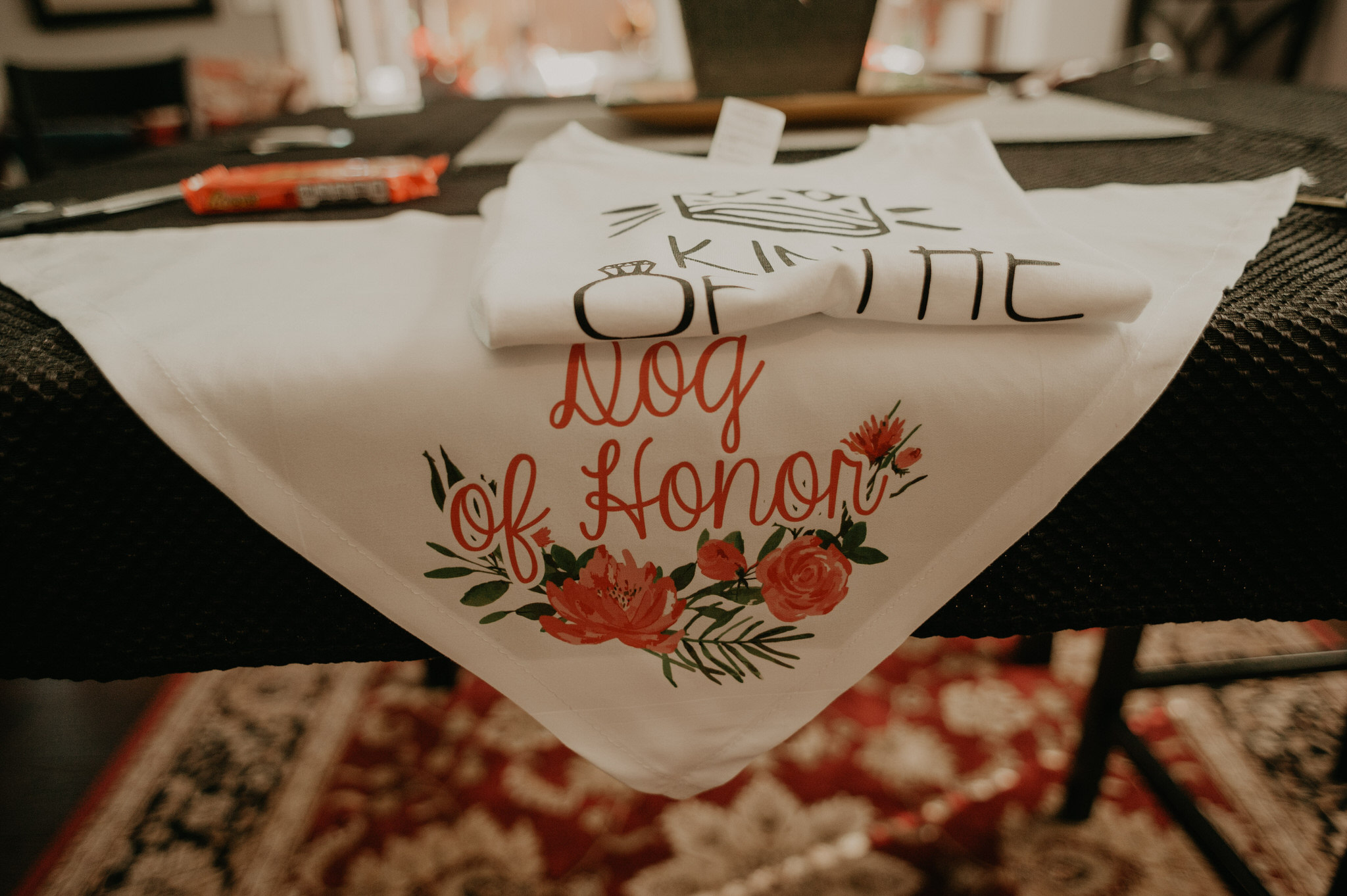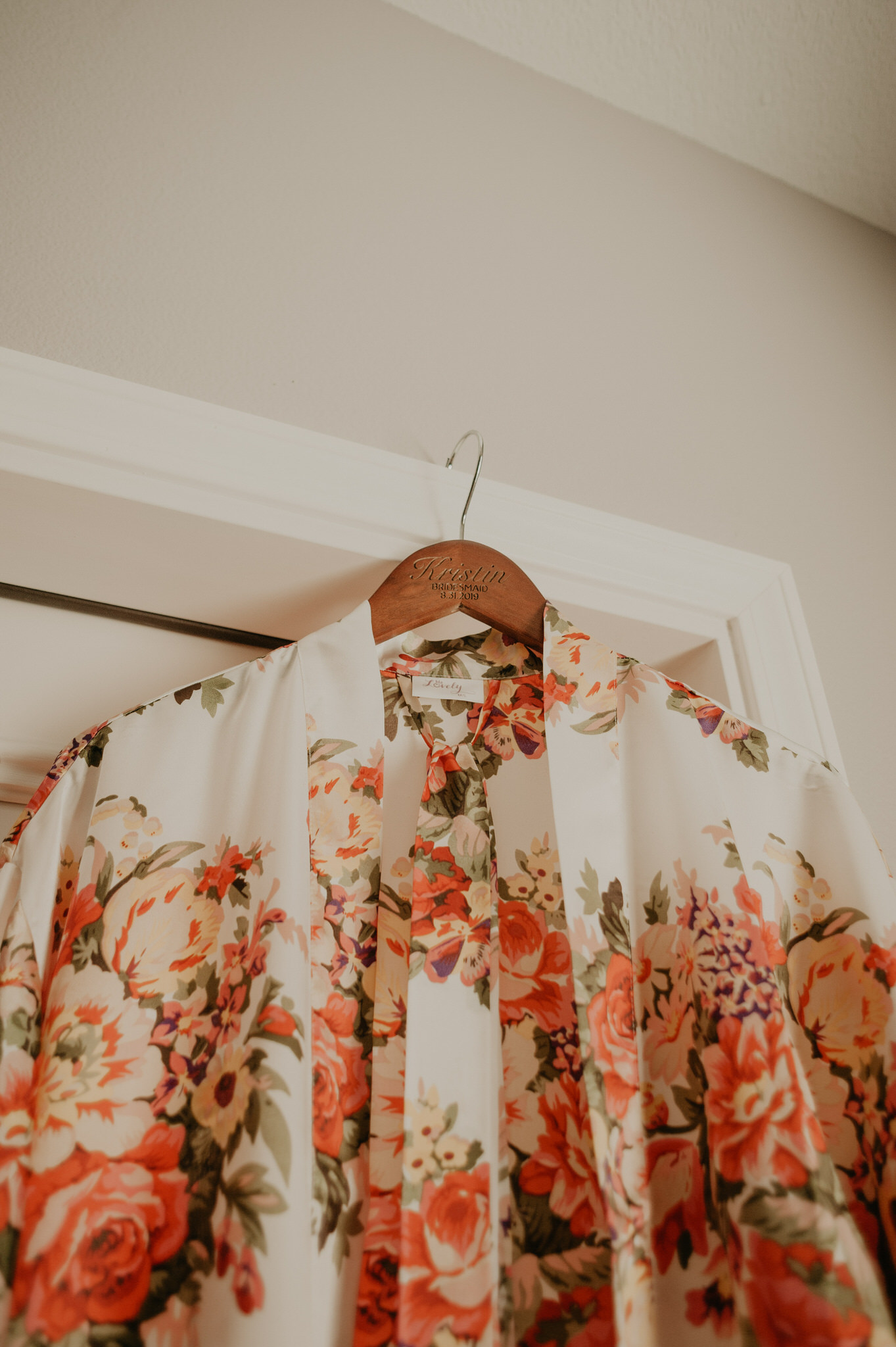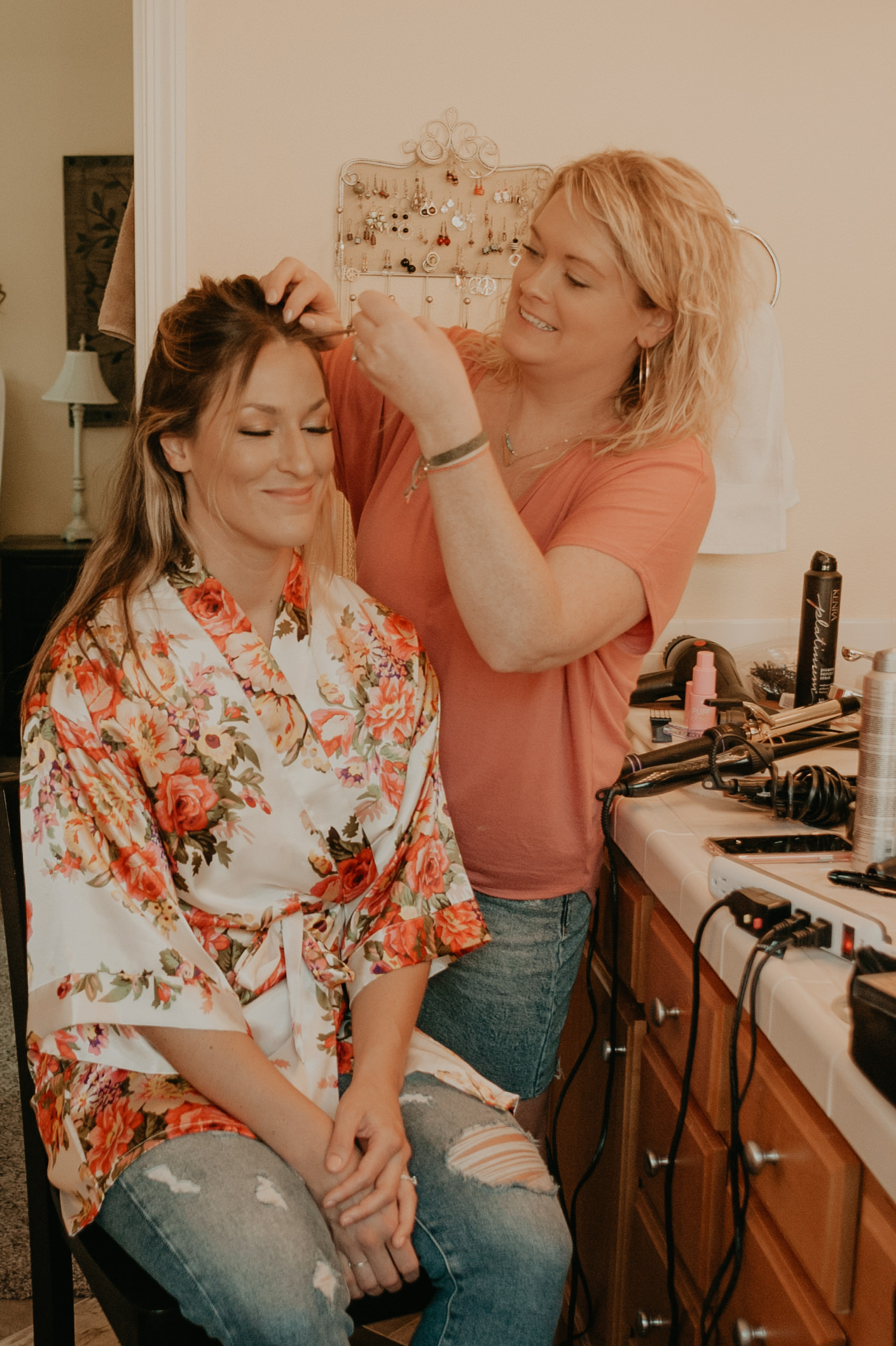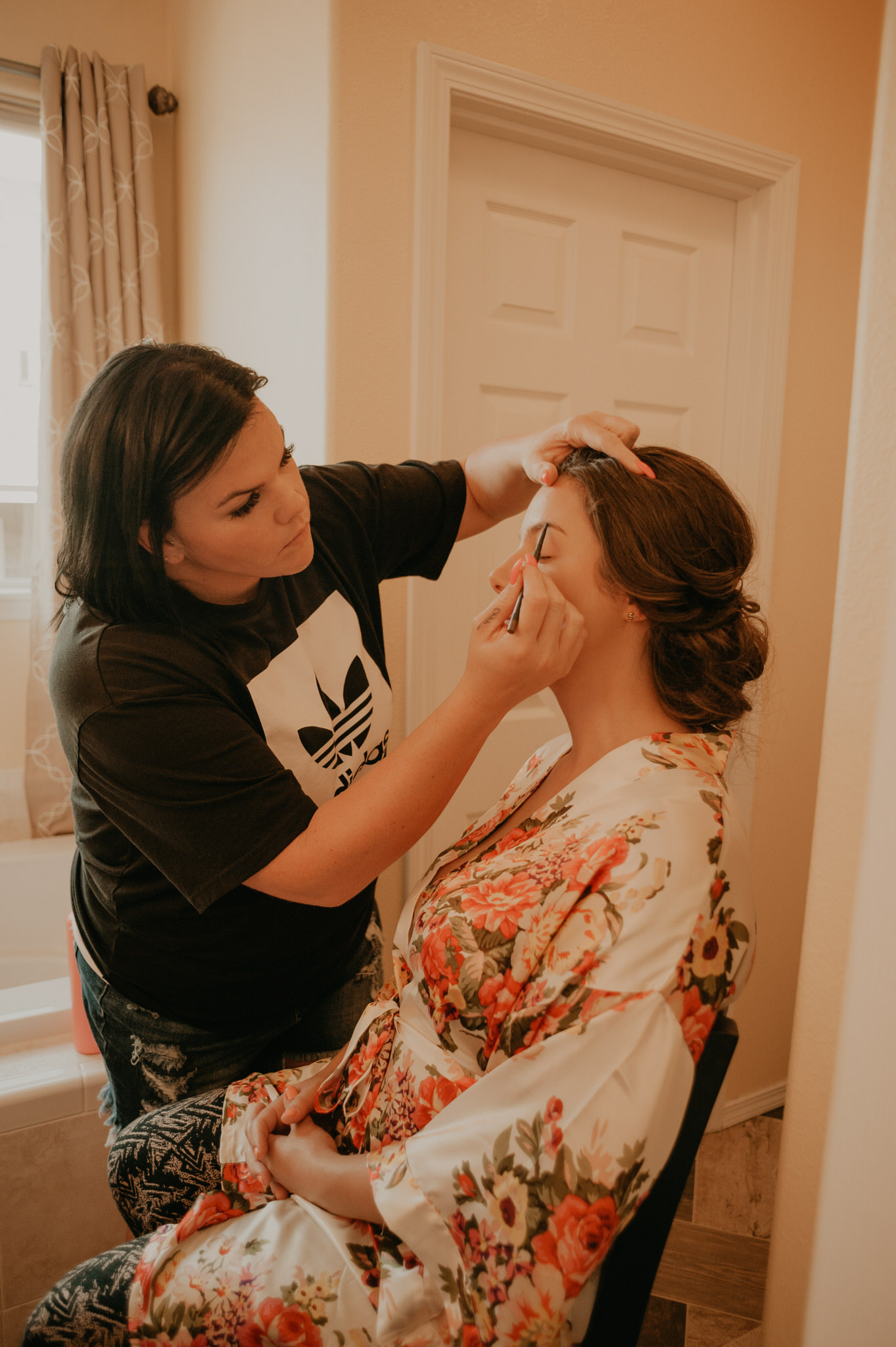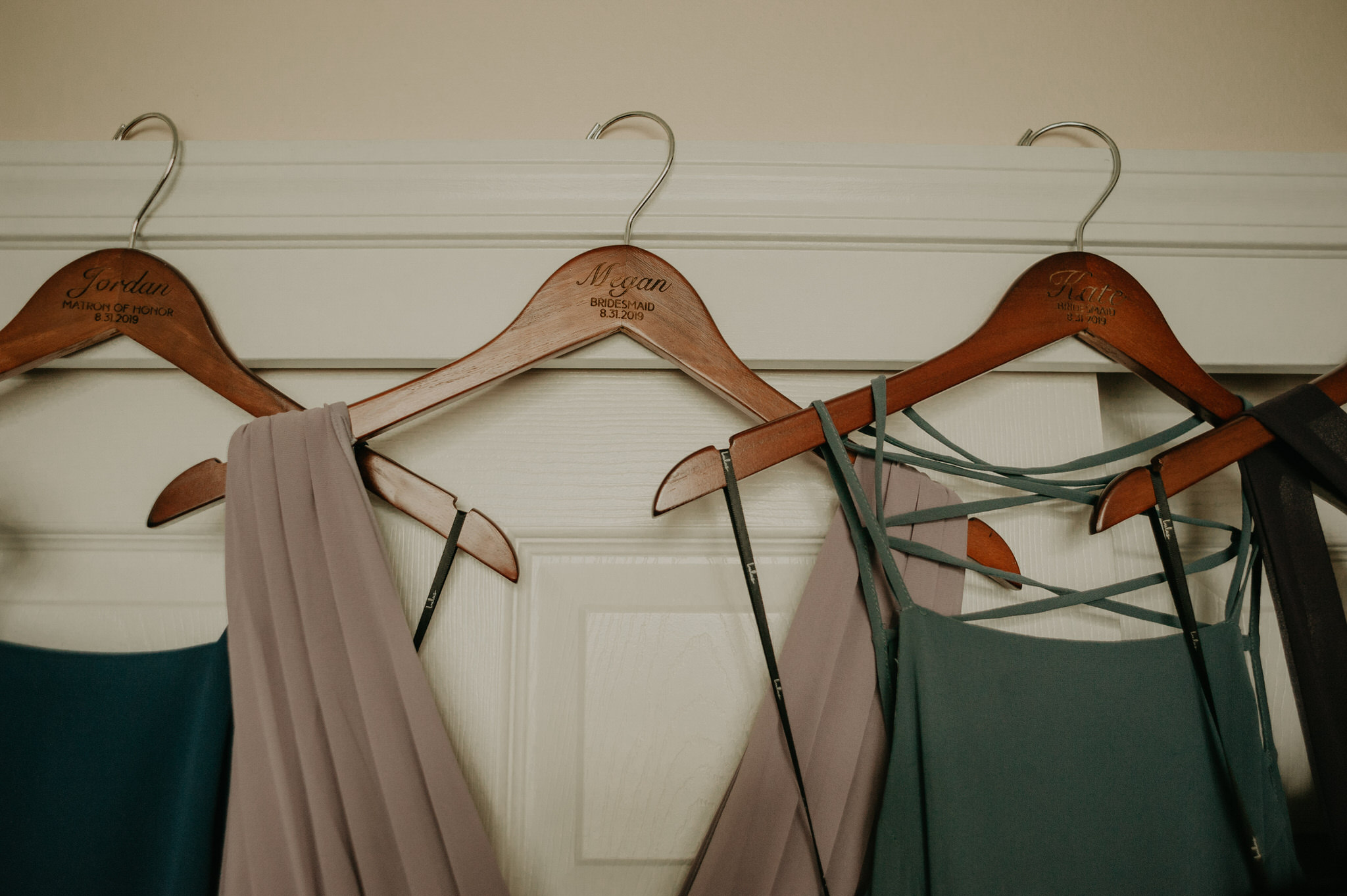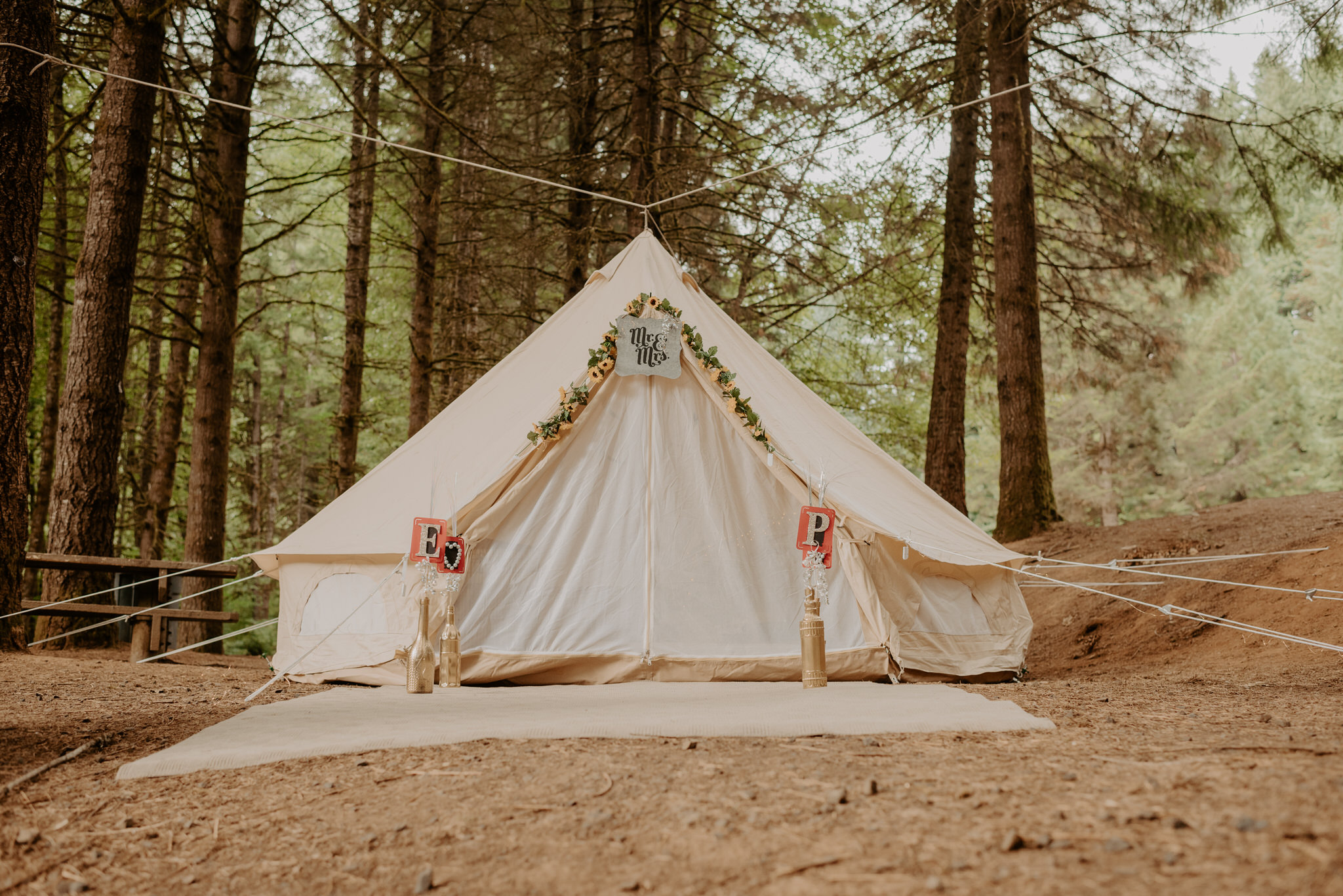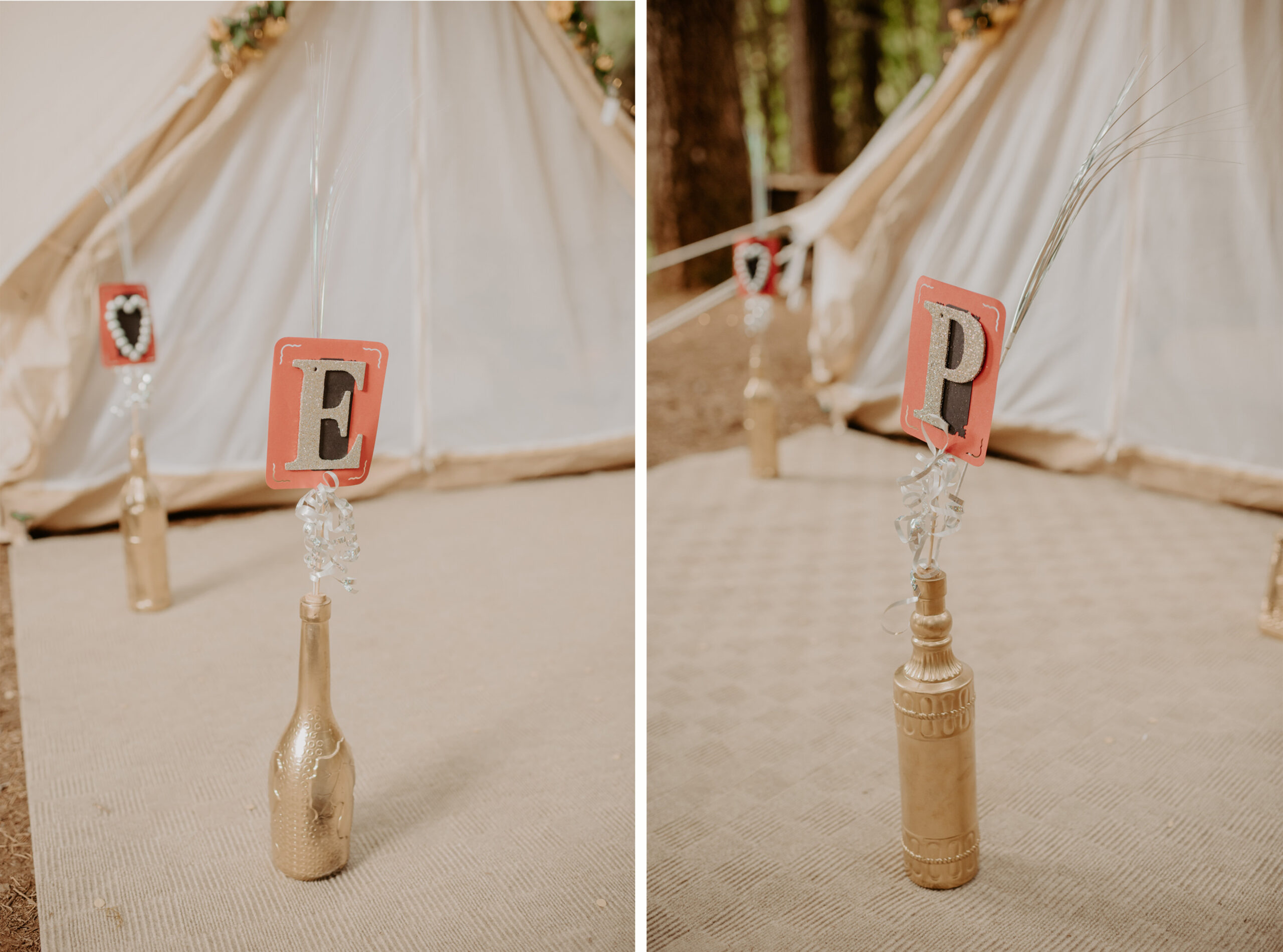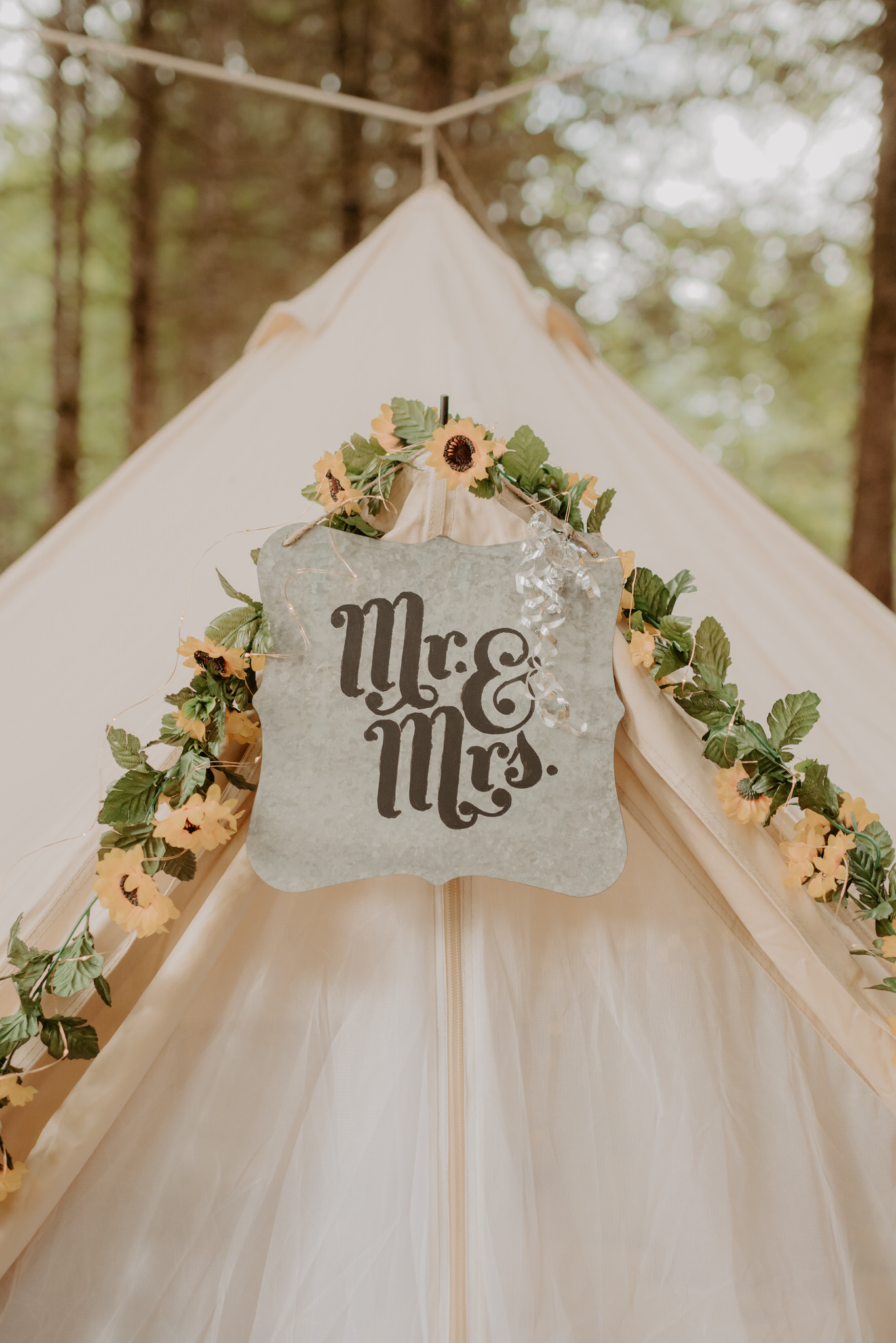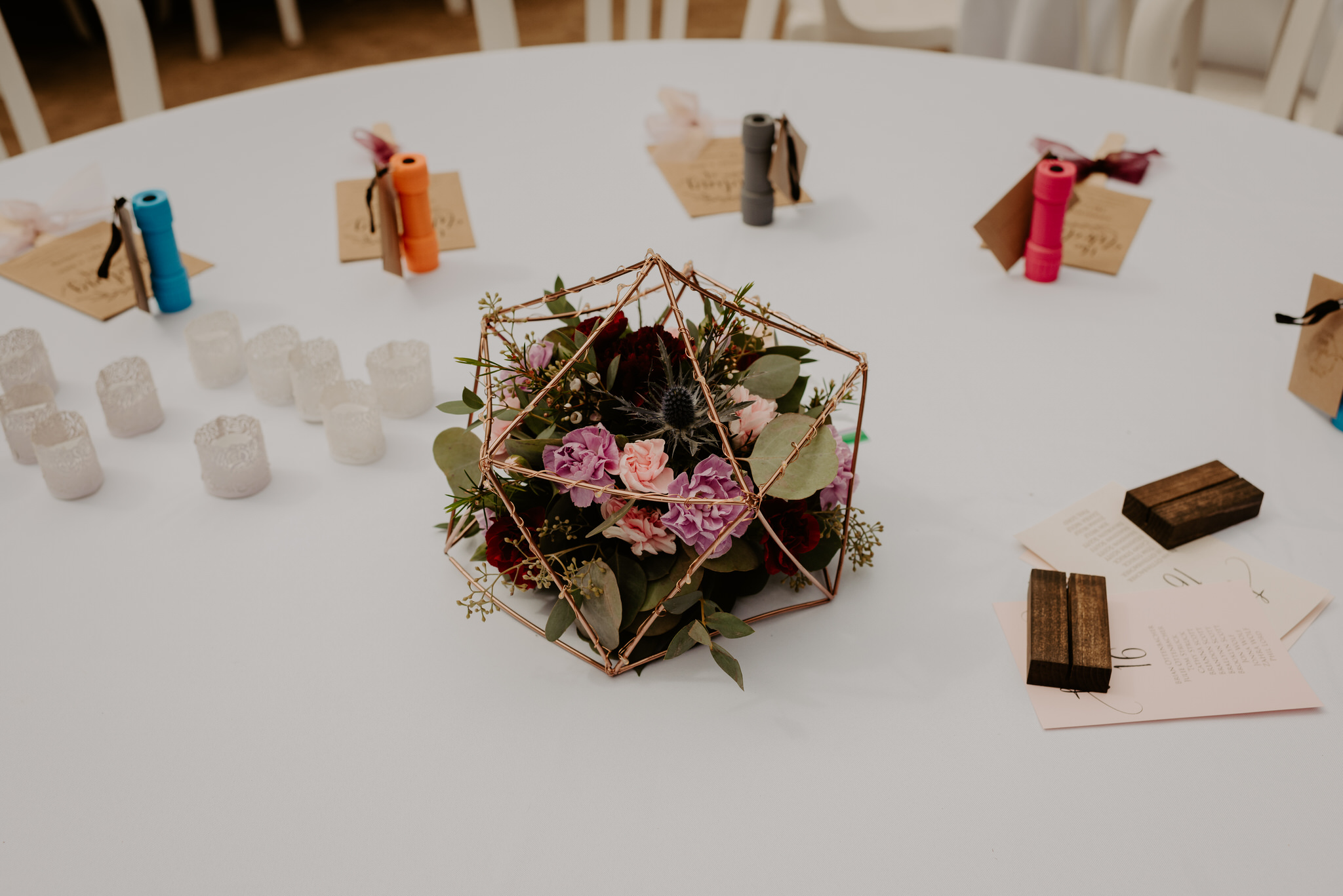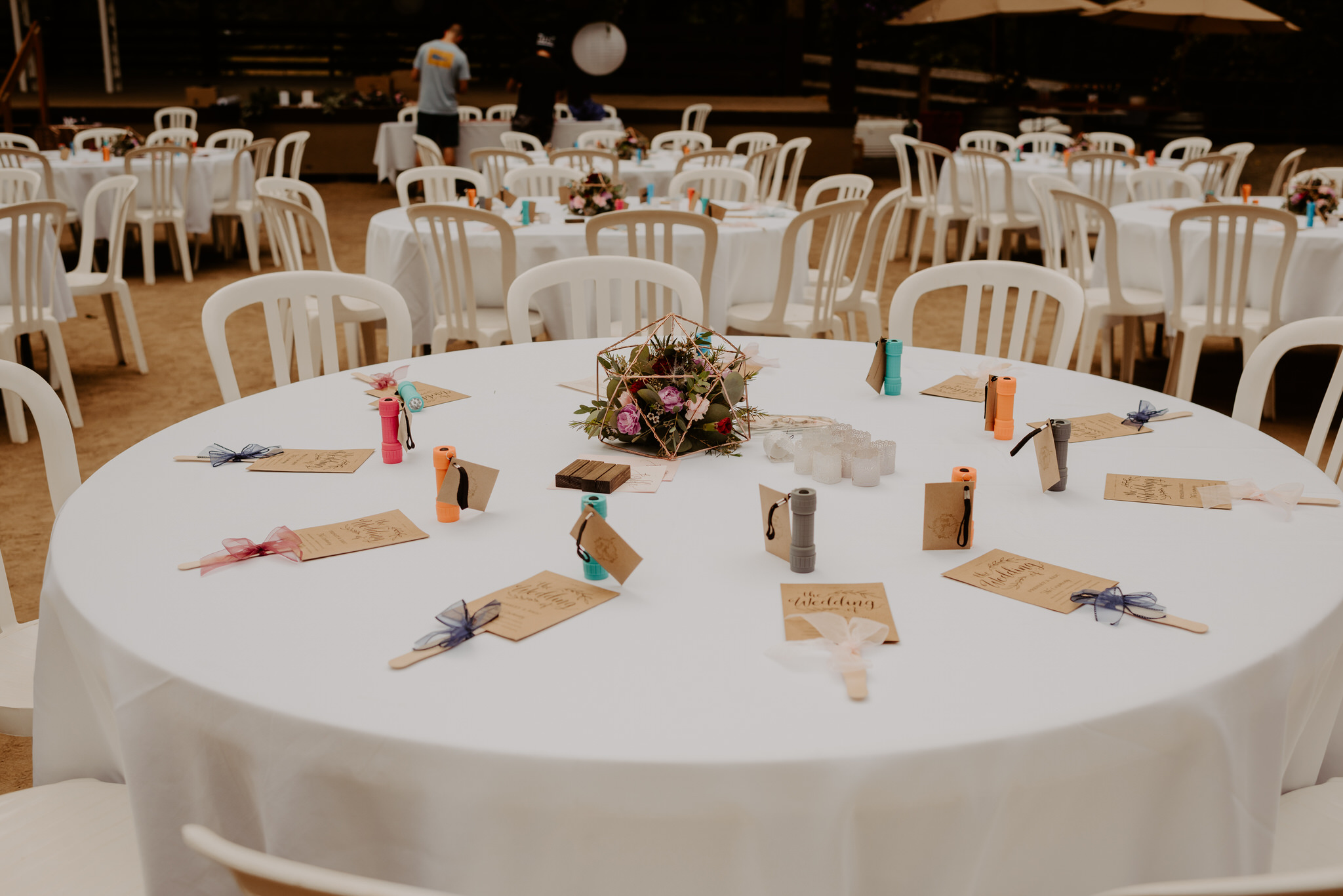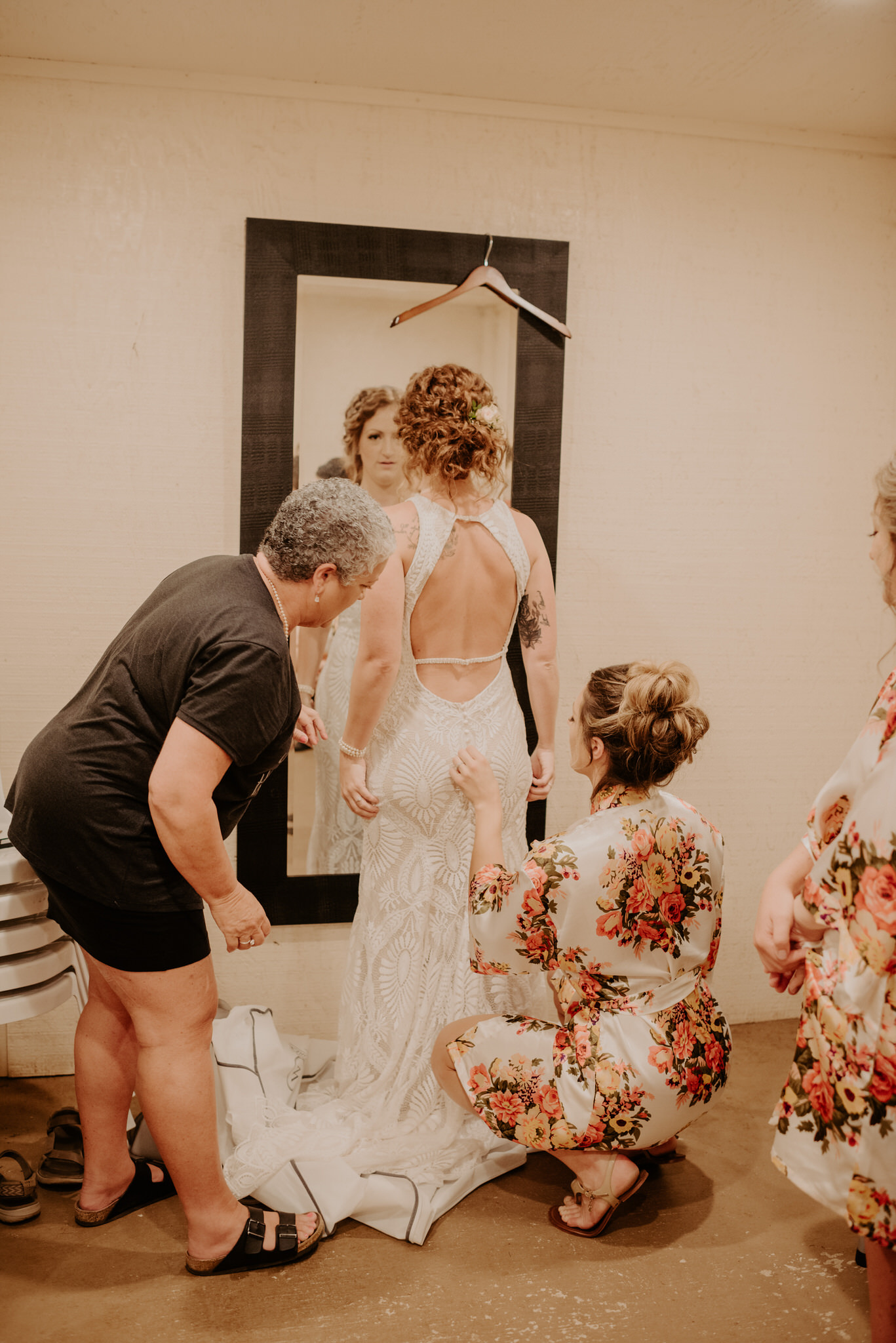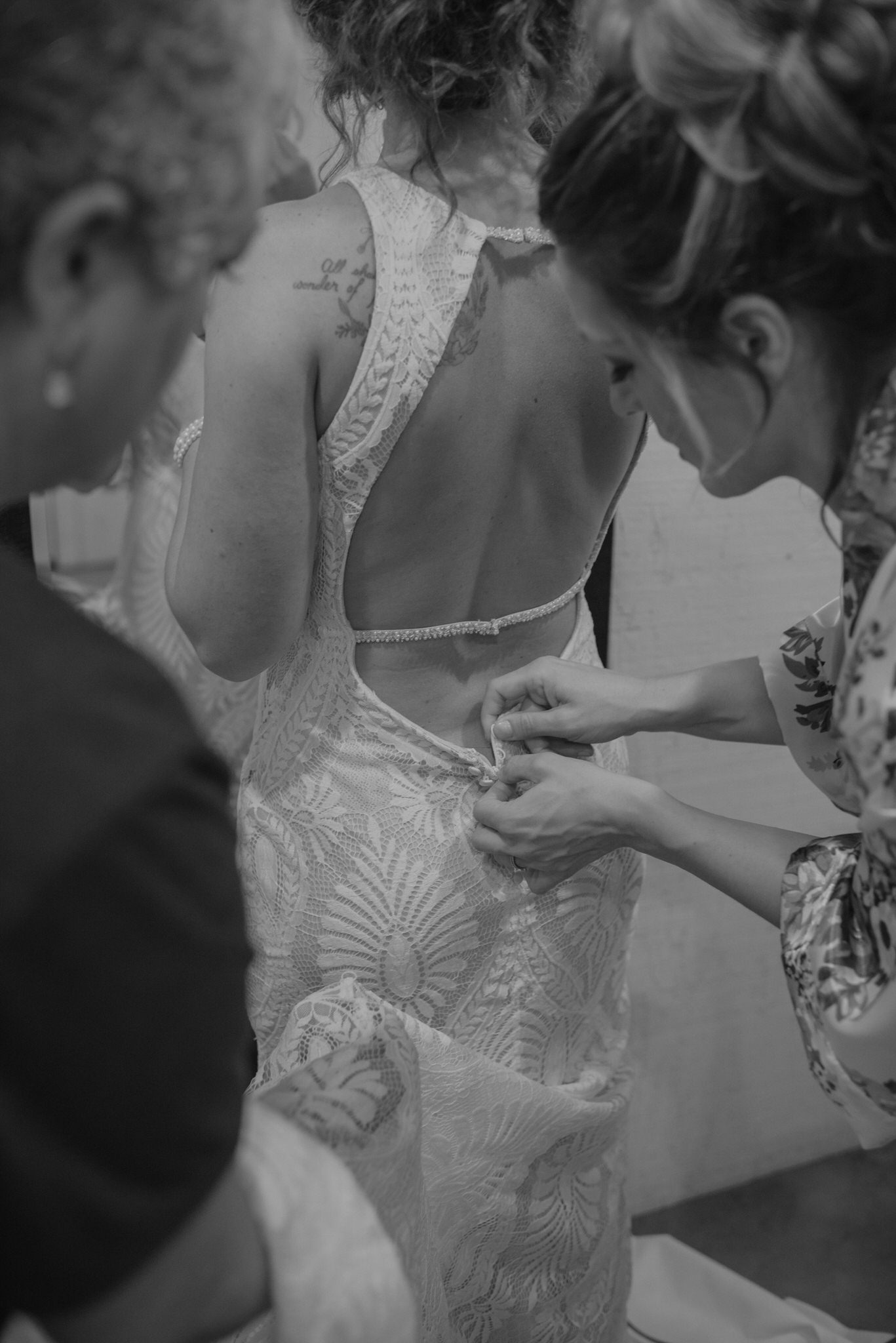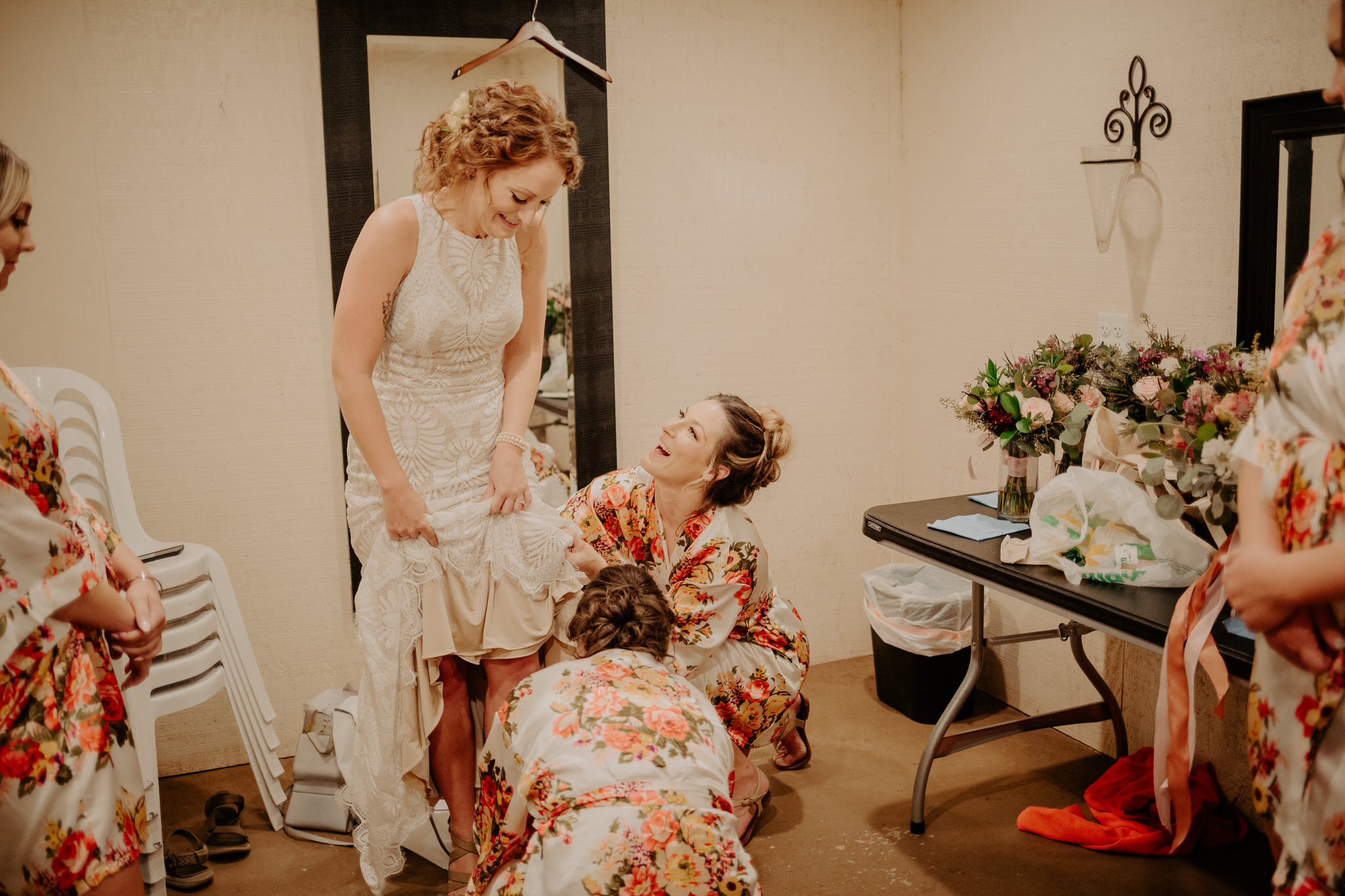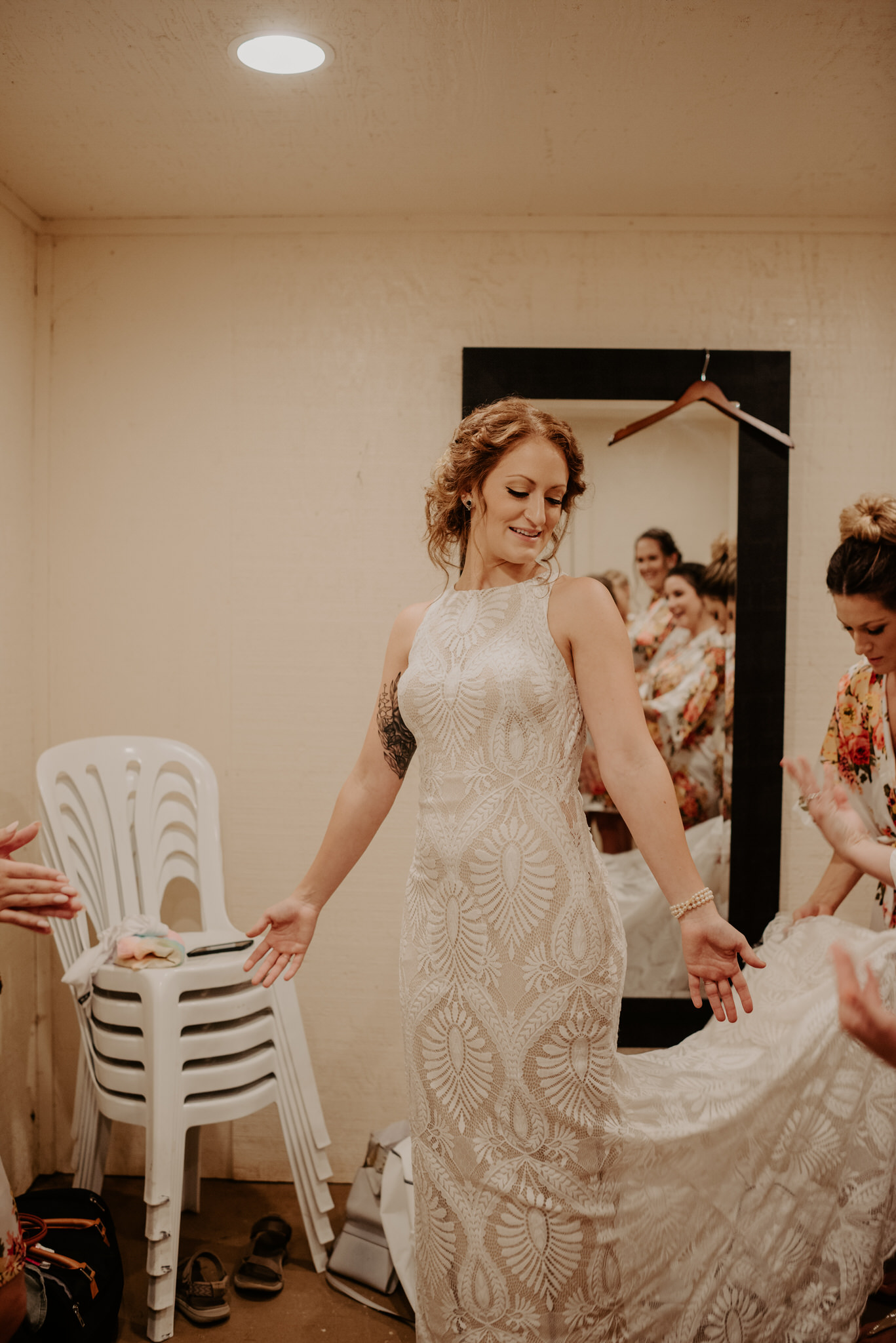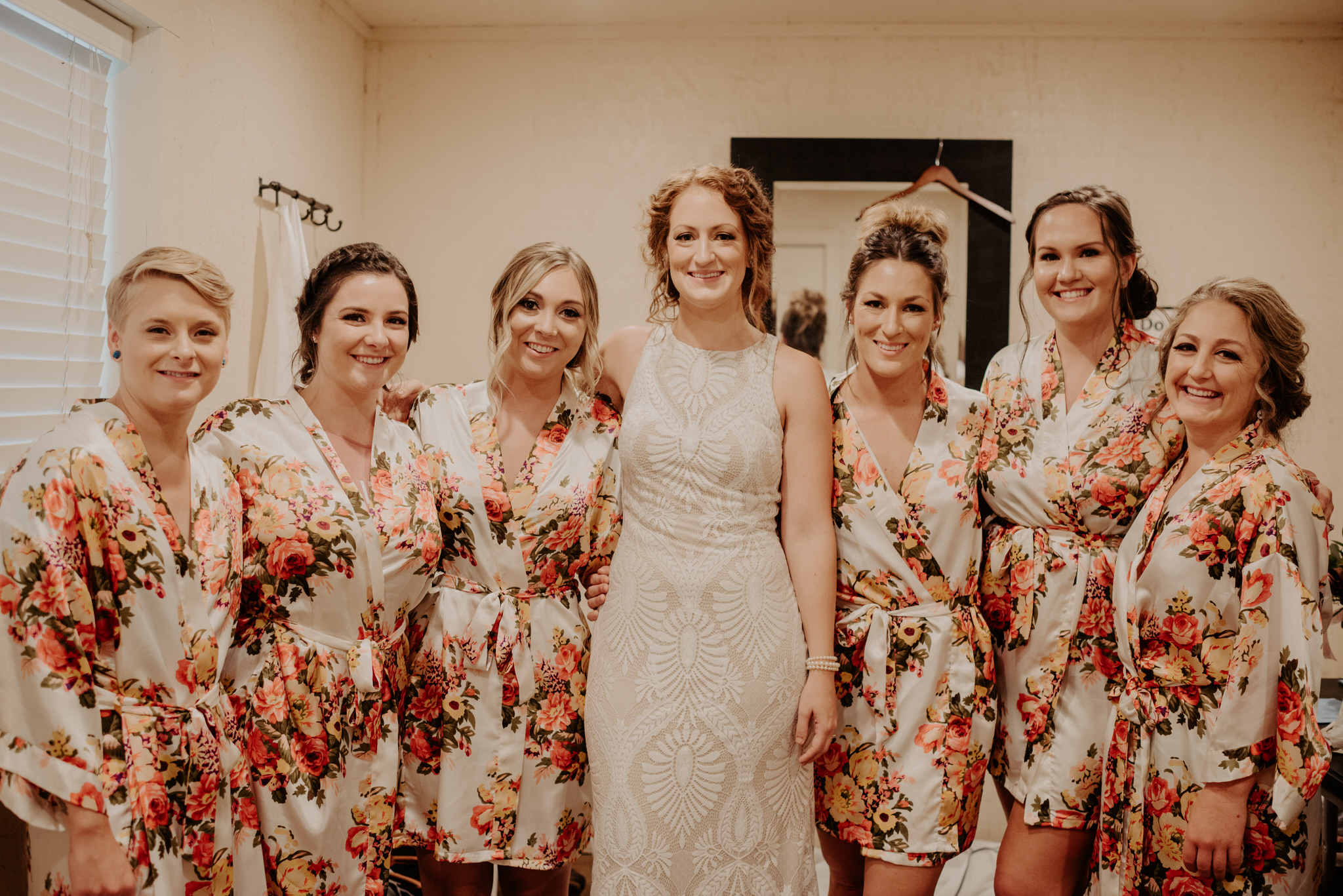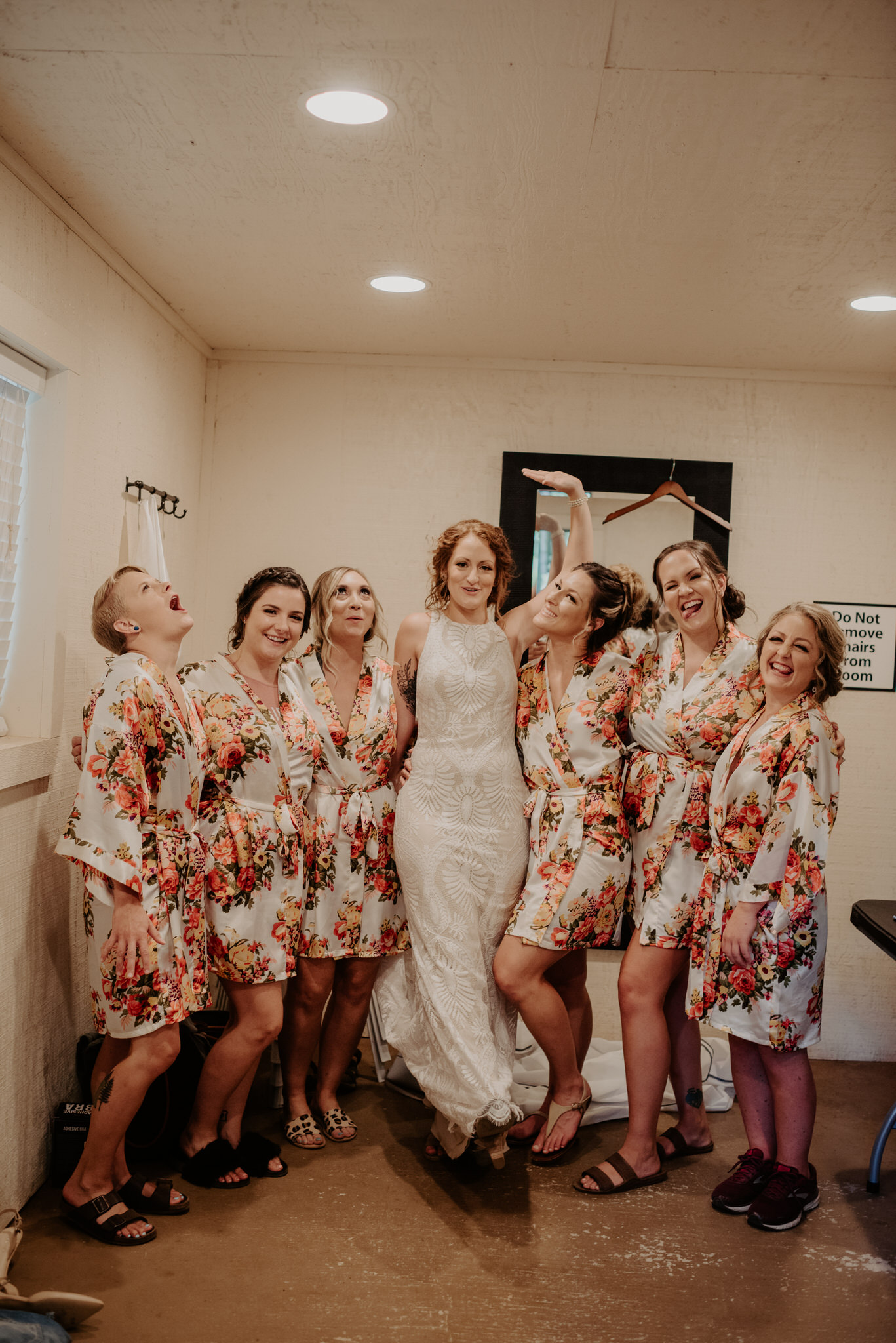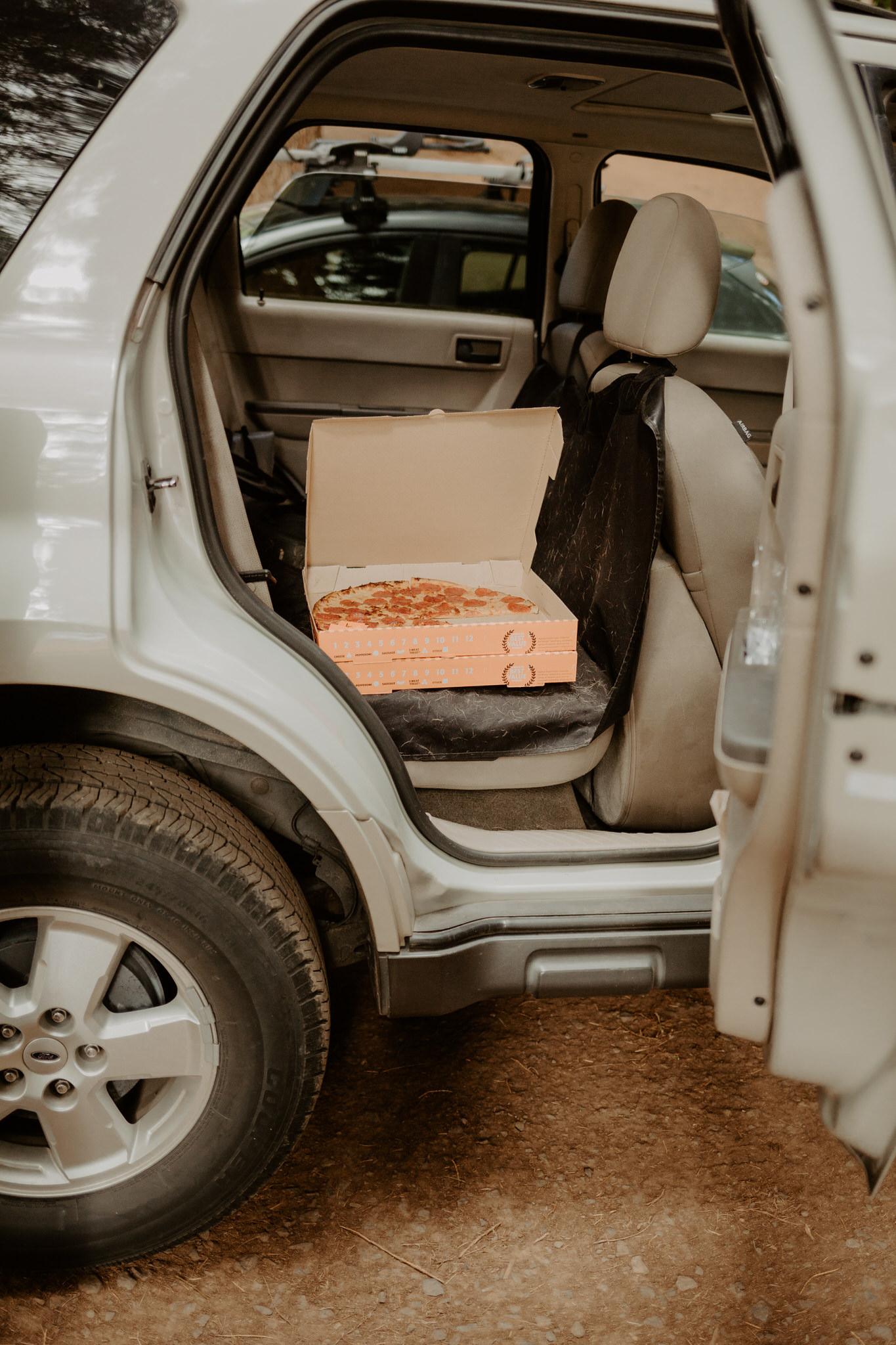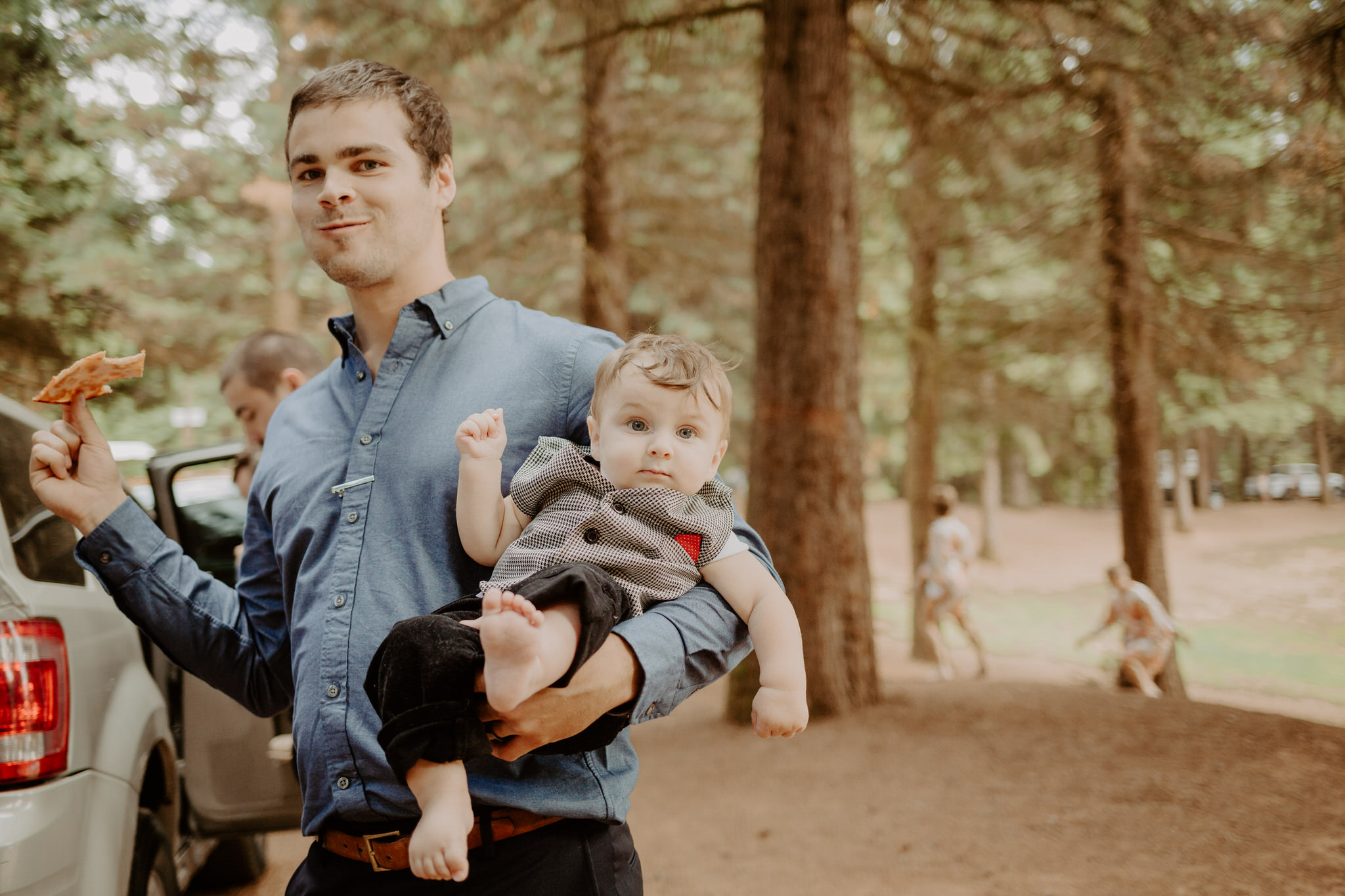 When I walked Presley up to their first look, she goes, "Hi, I've missed you today," and it made my heart go to moosh. These two were so sweet, and had this sense of calm confidence about their wedding. I love that feeling, when you can just sense the couple is so SURE of their decision to be lifelong partners. We laughed our way through bridal portraits in the pretty greenery, and then got ready for the long walk down the aisle.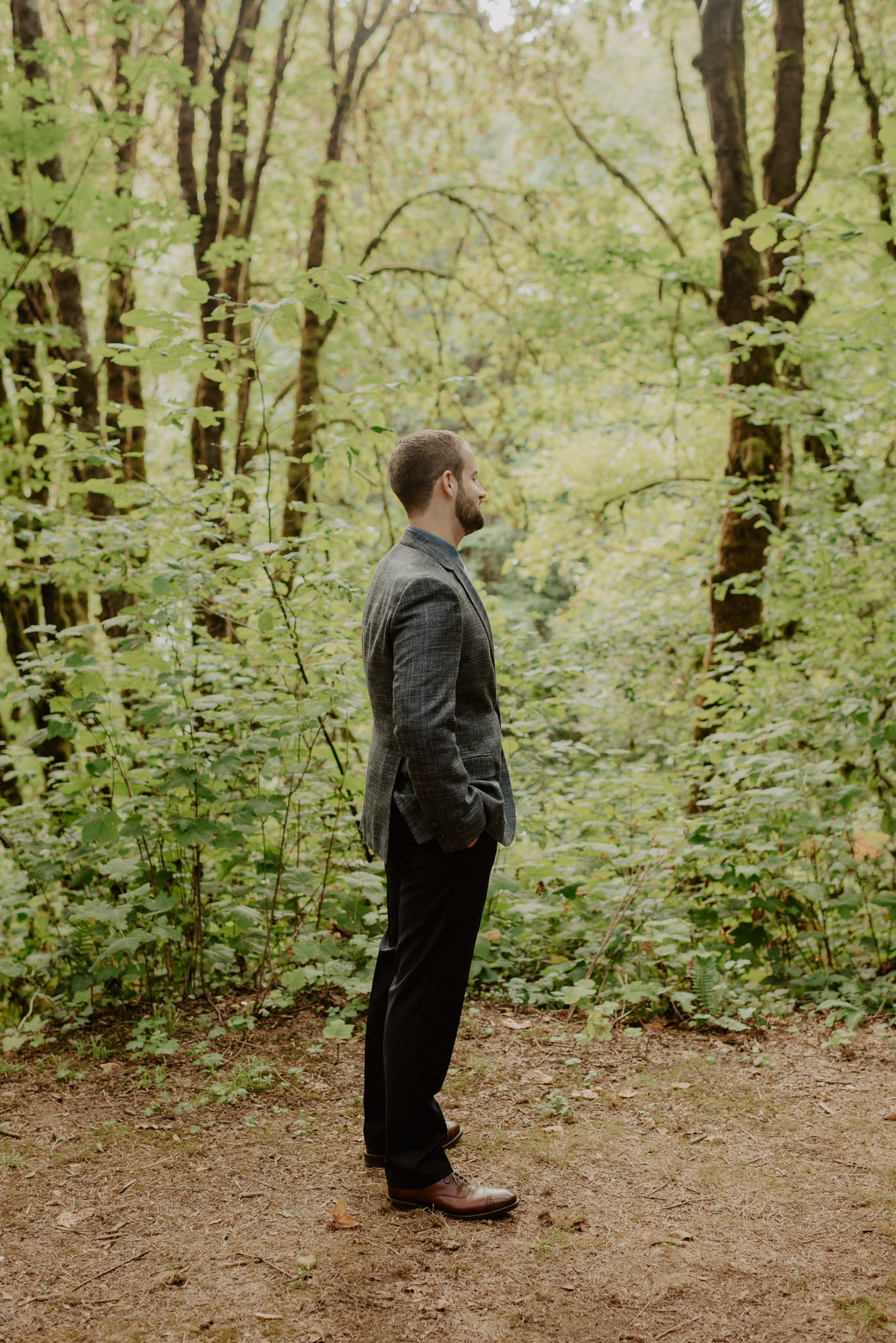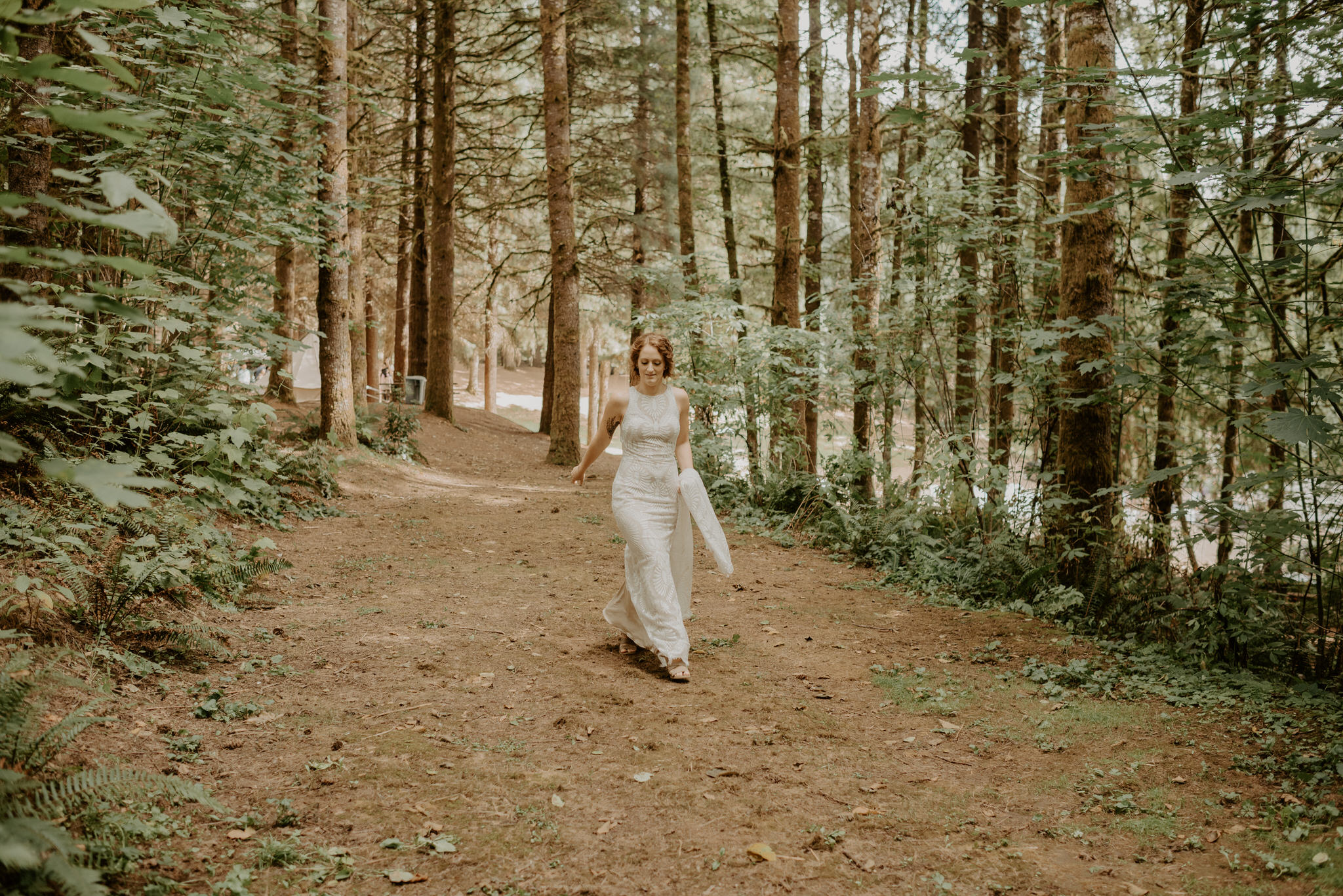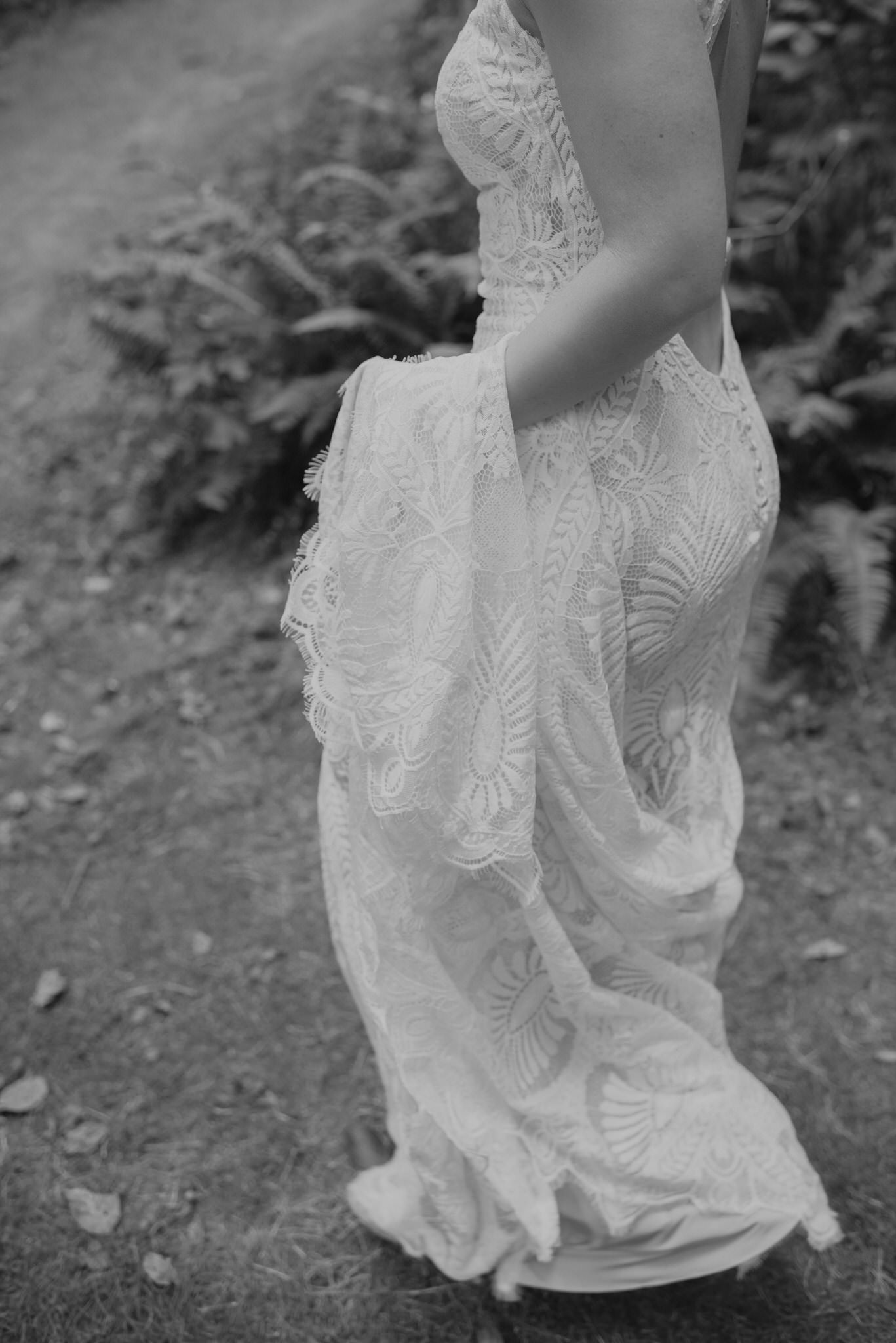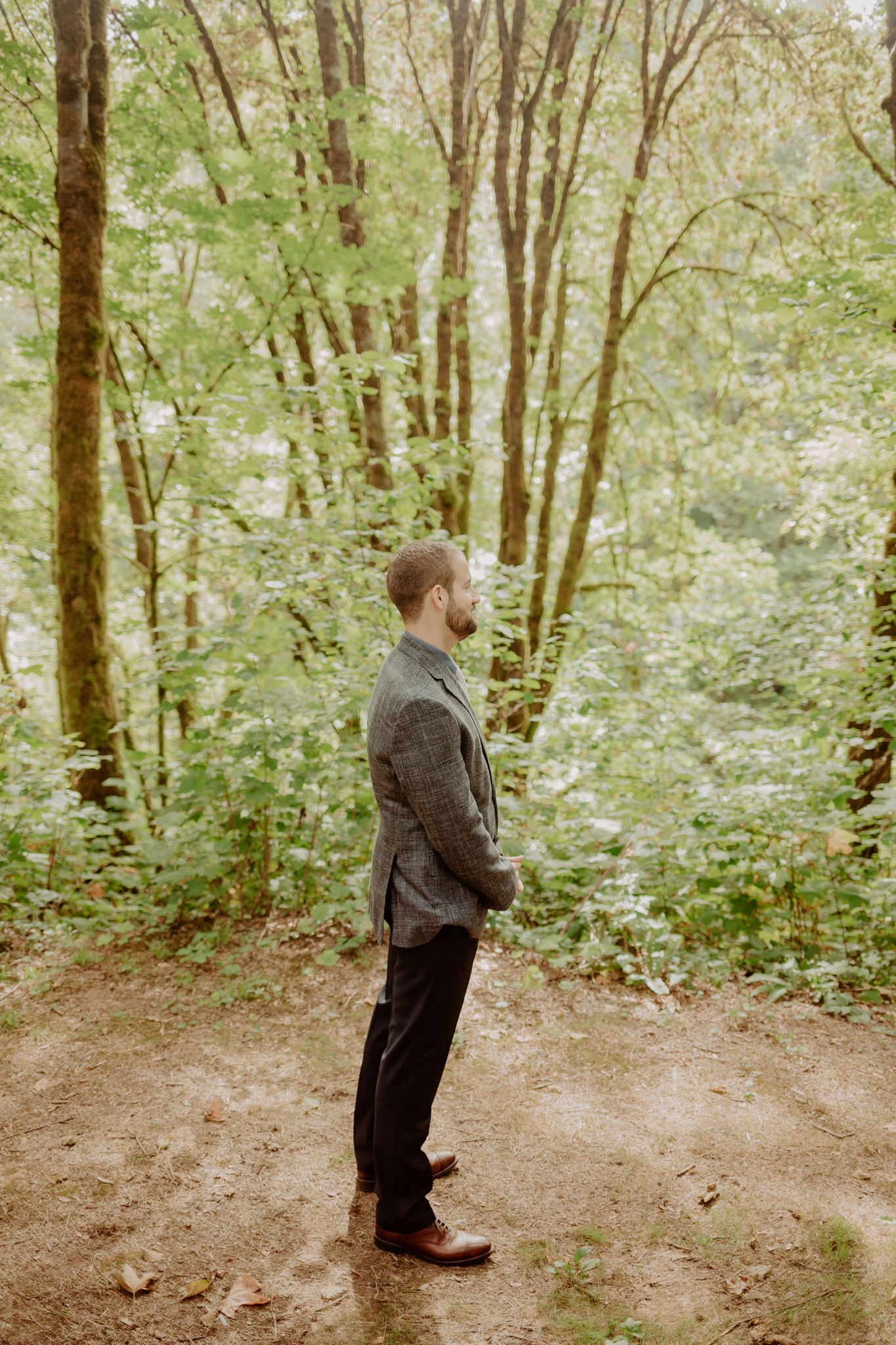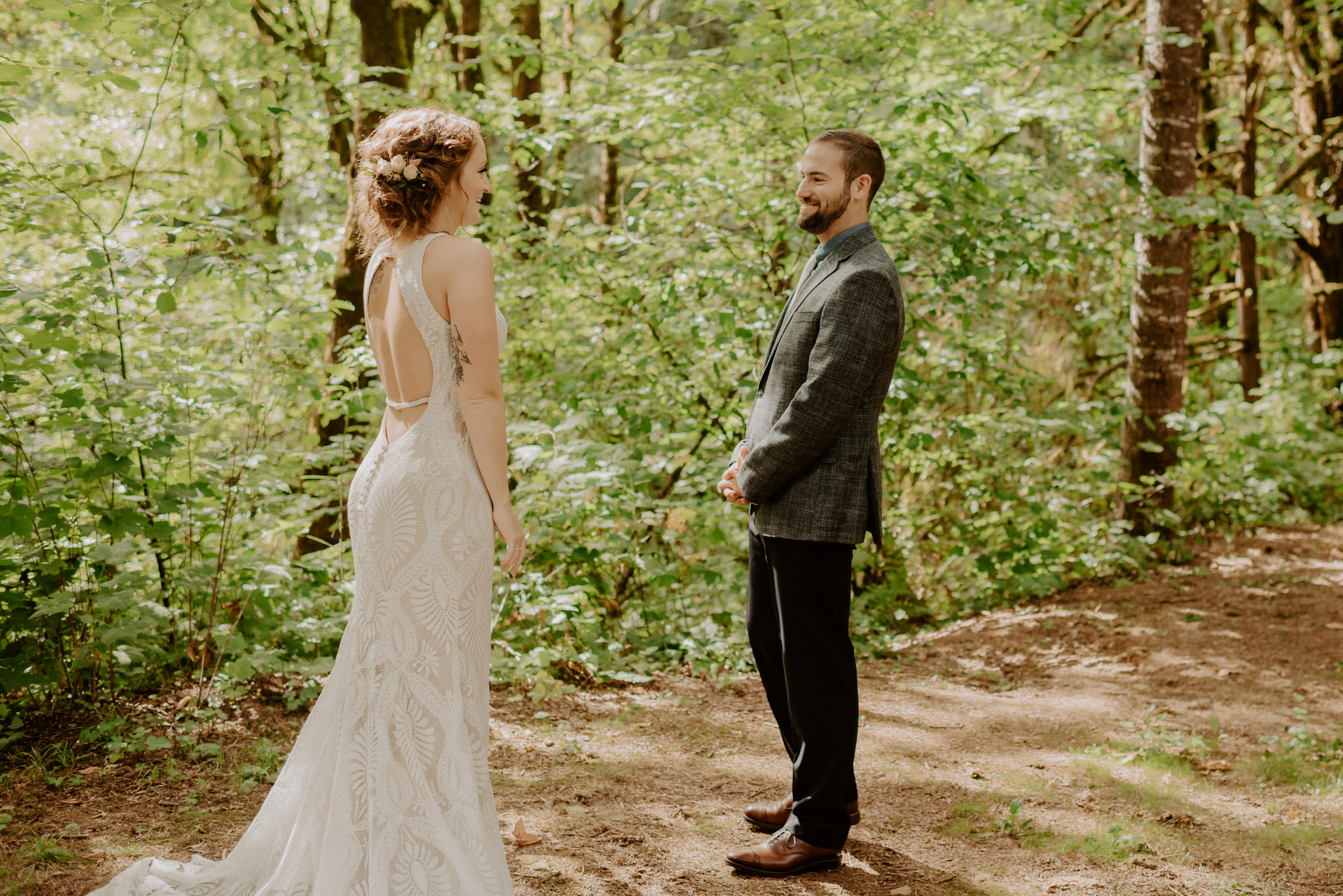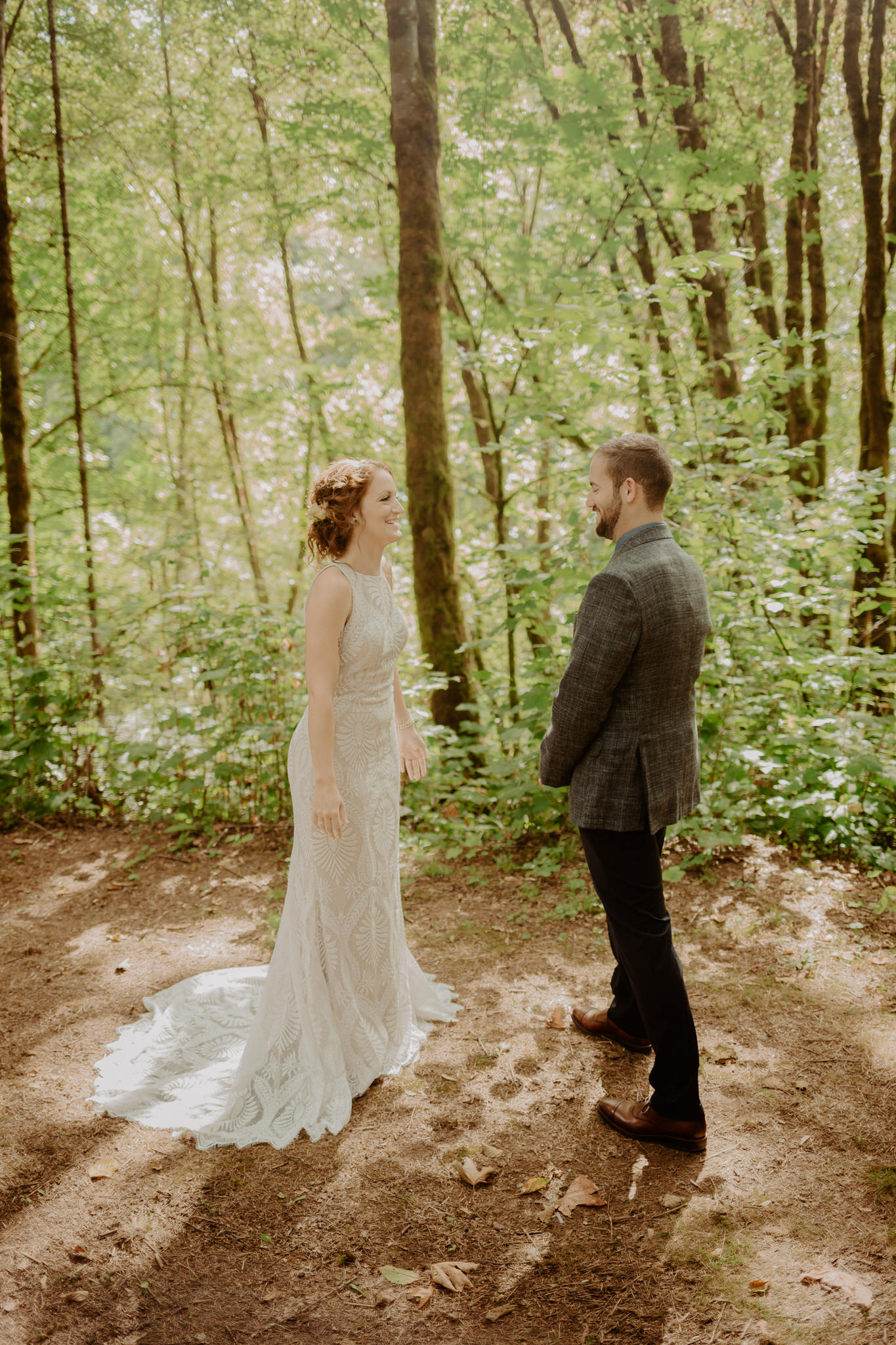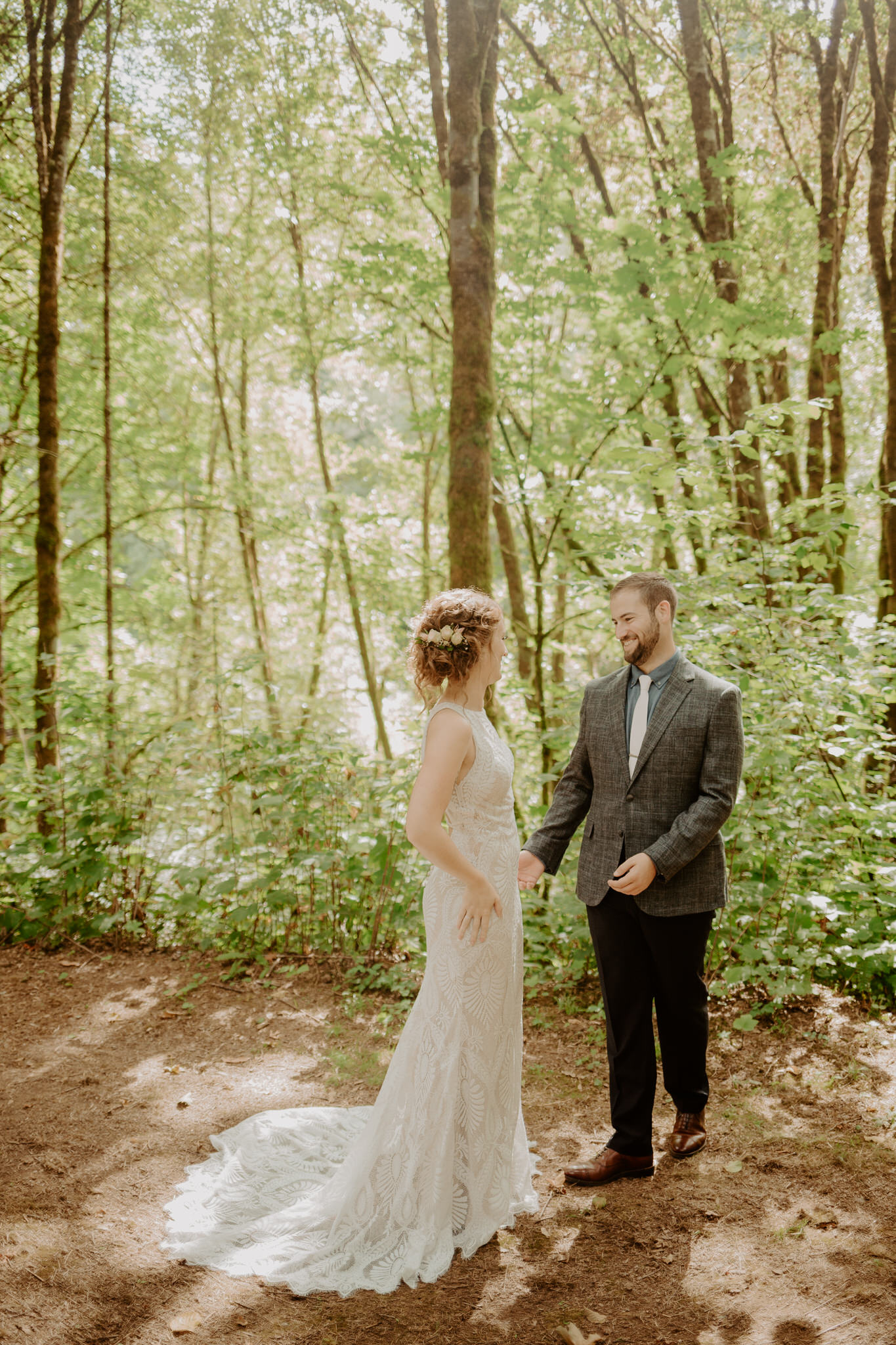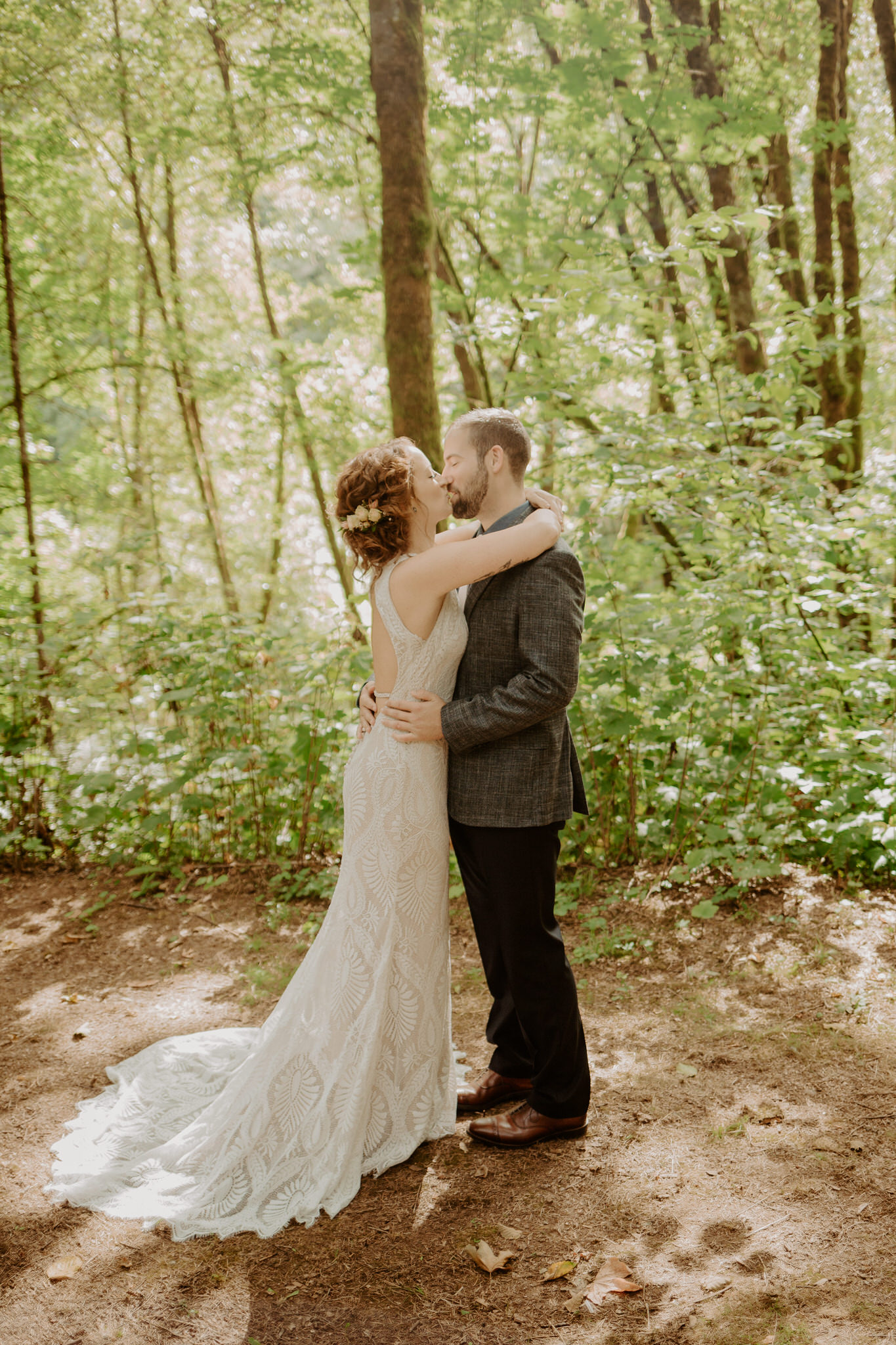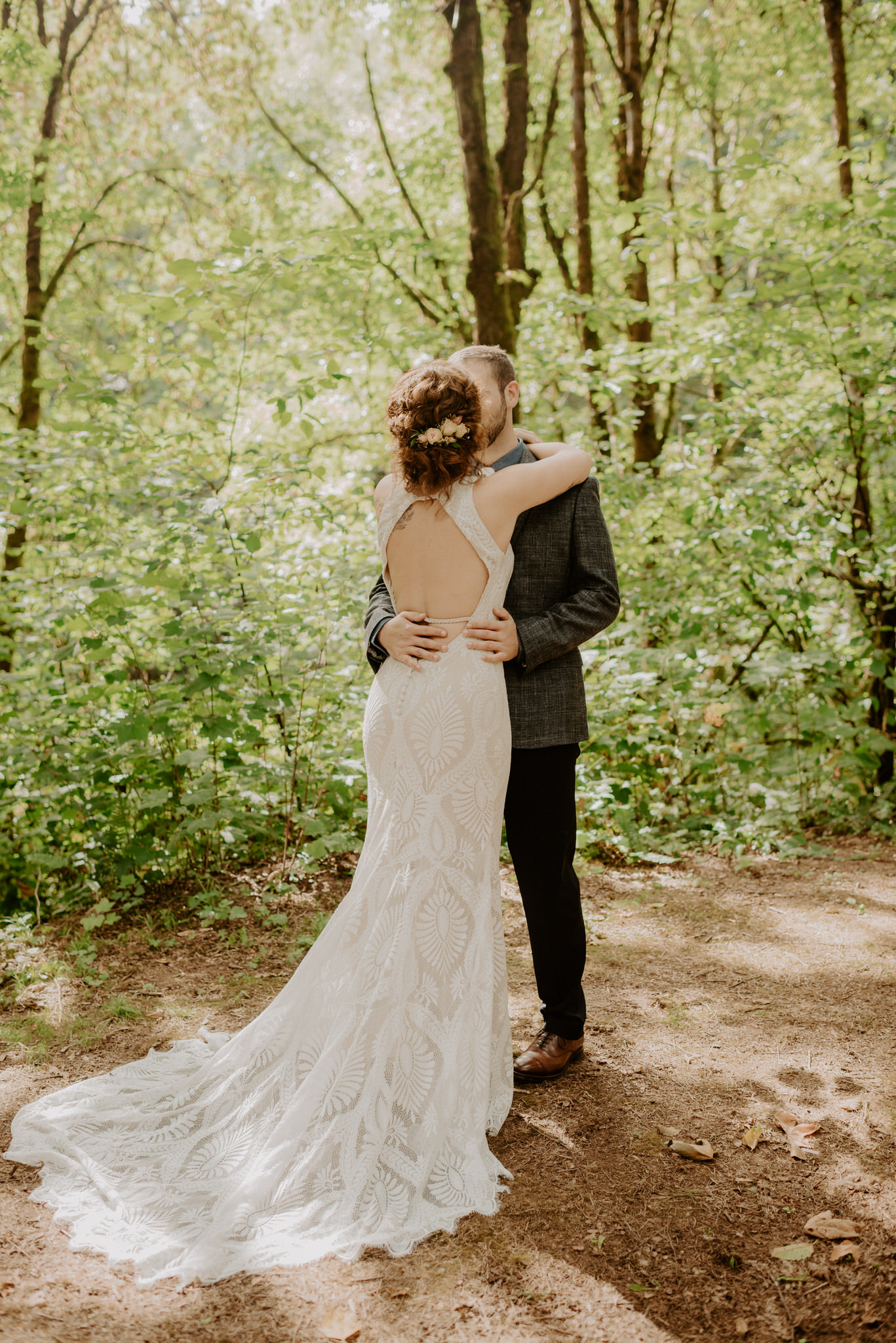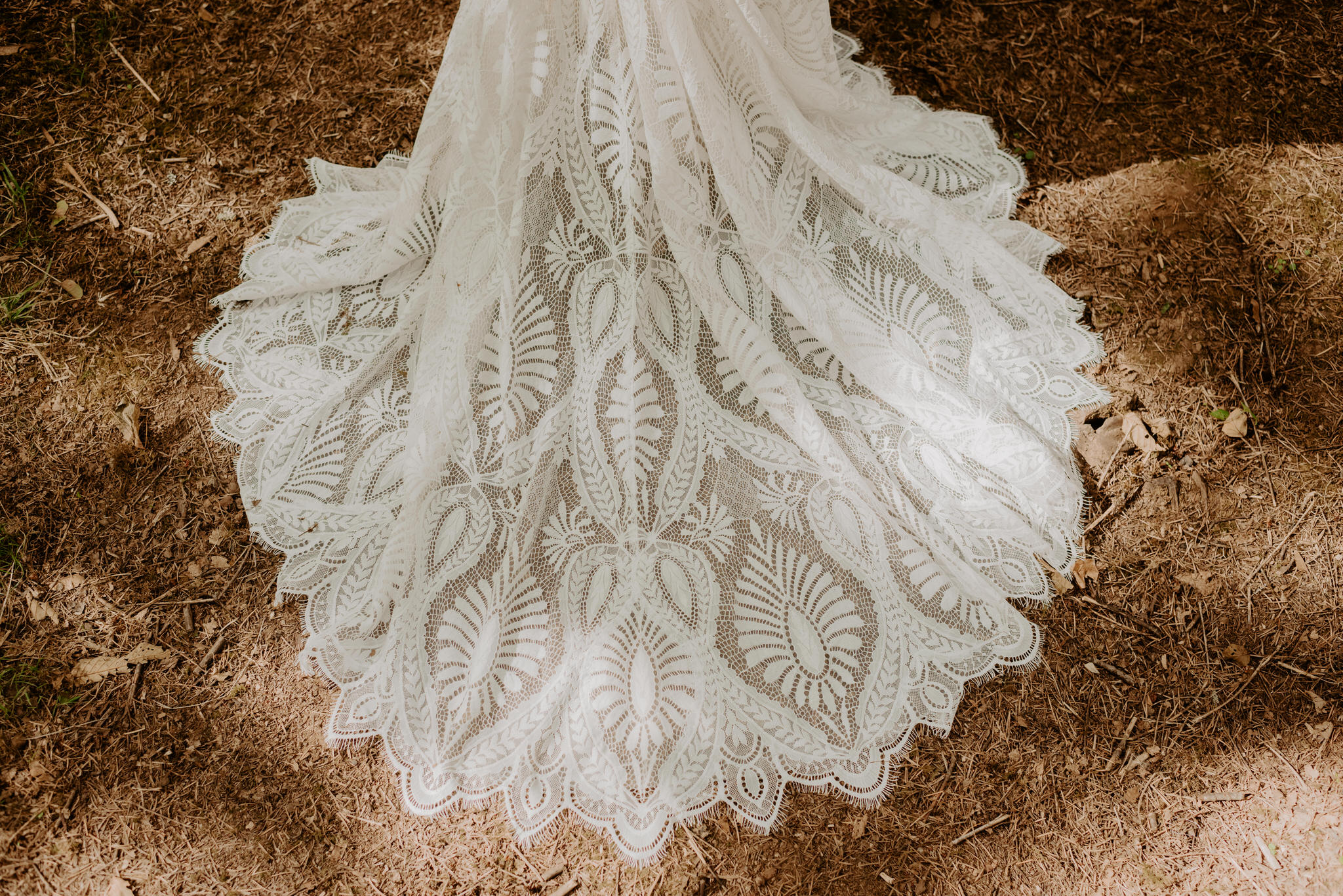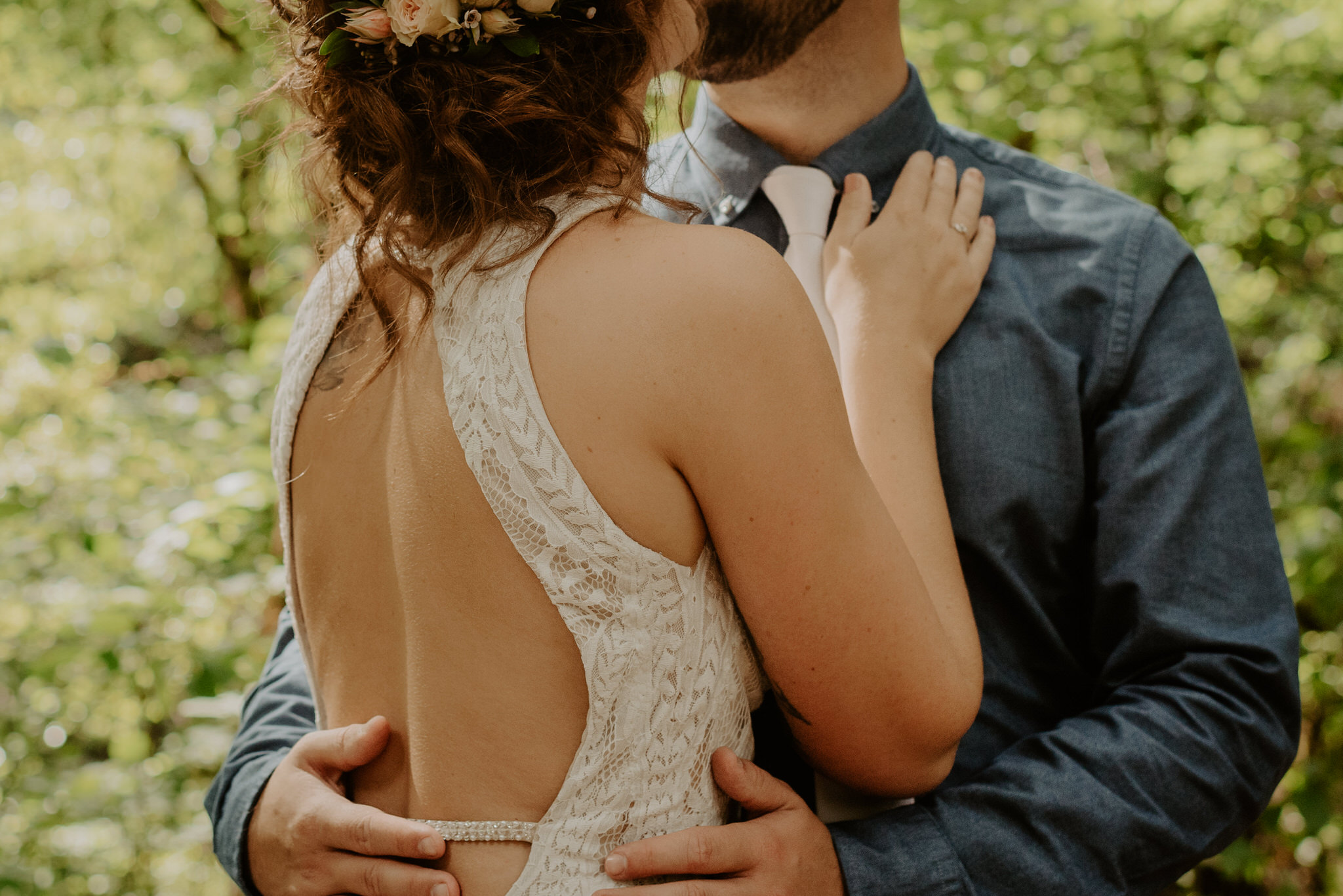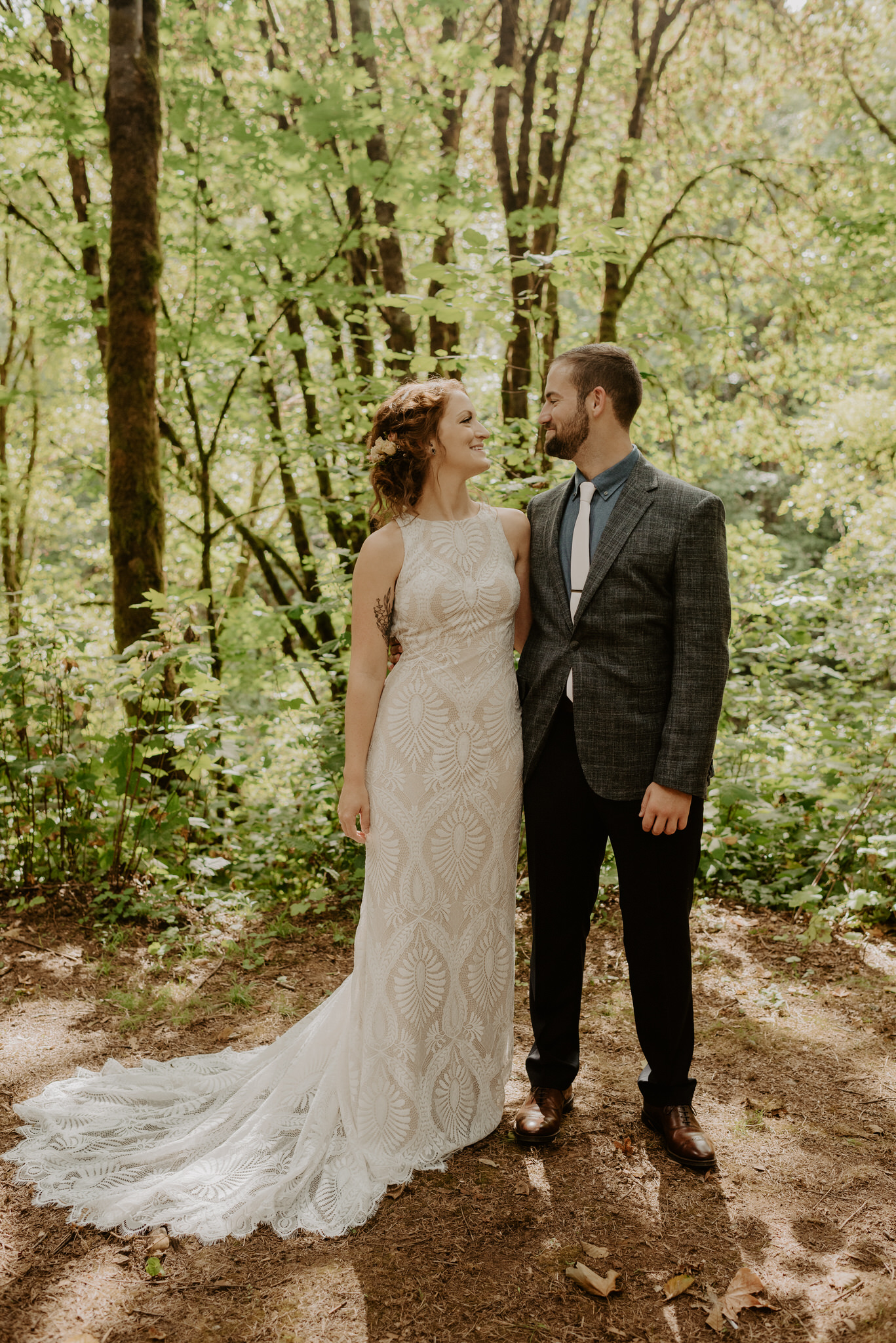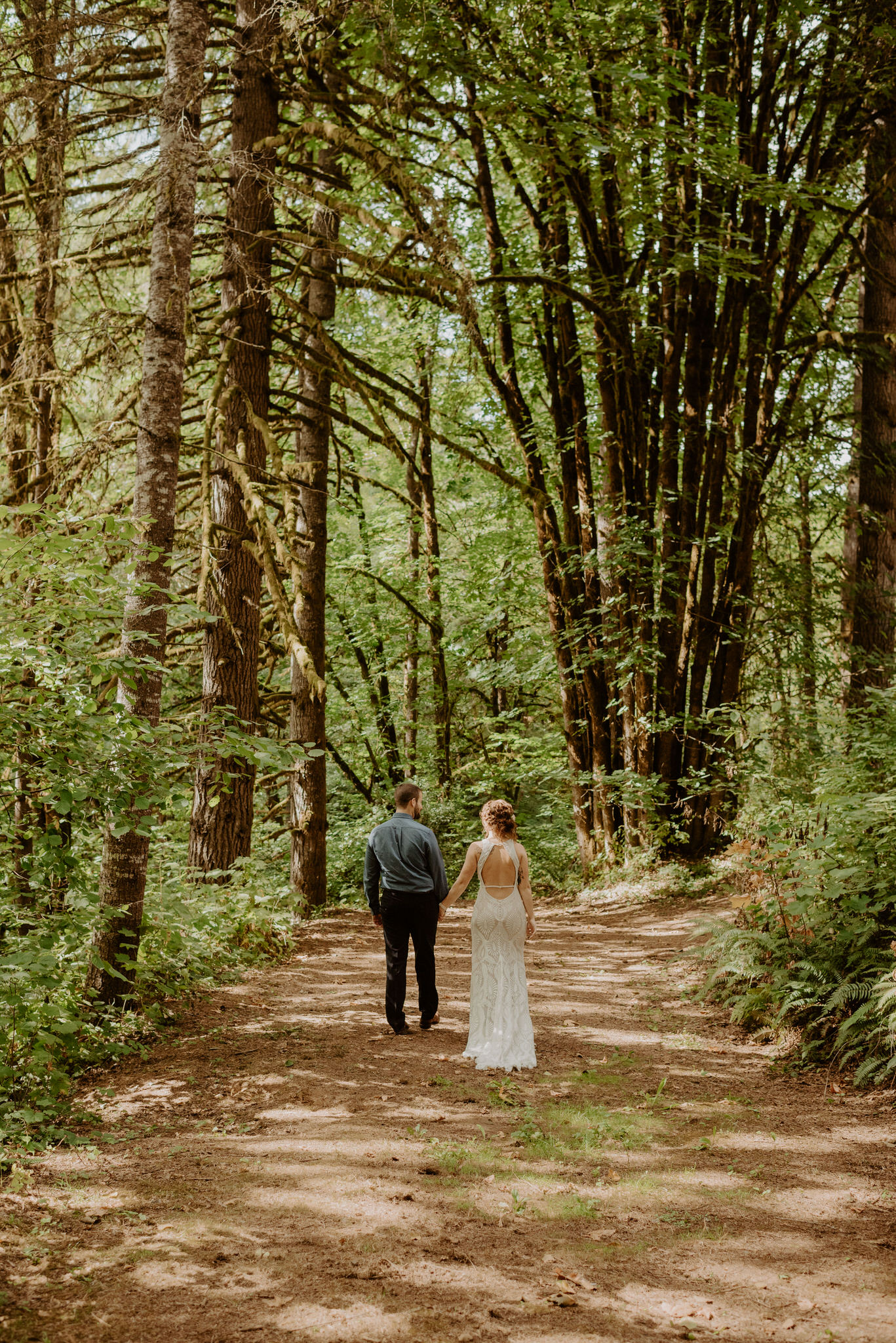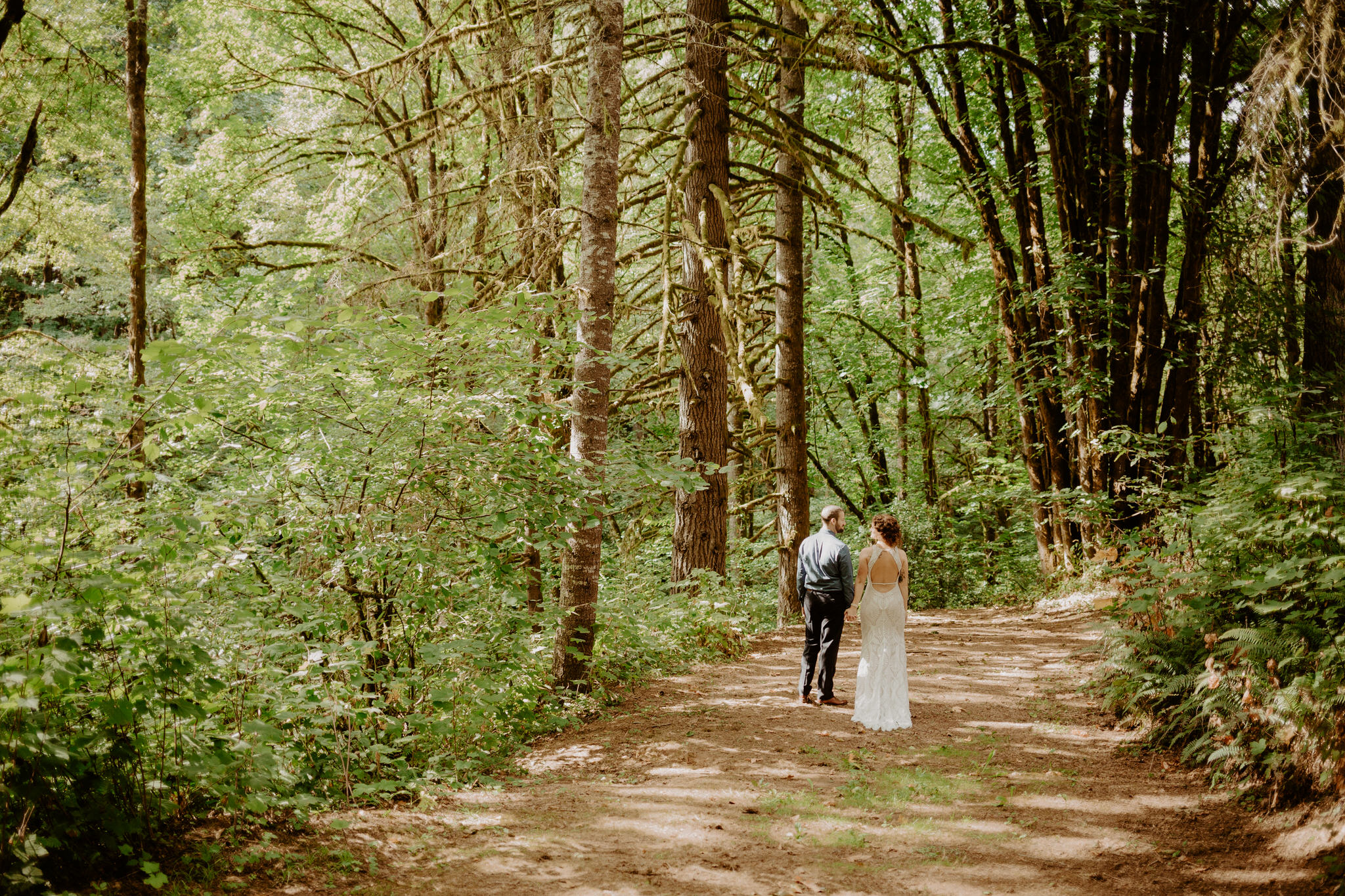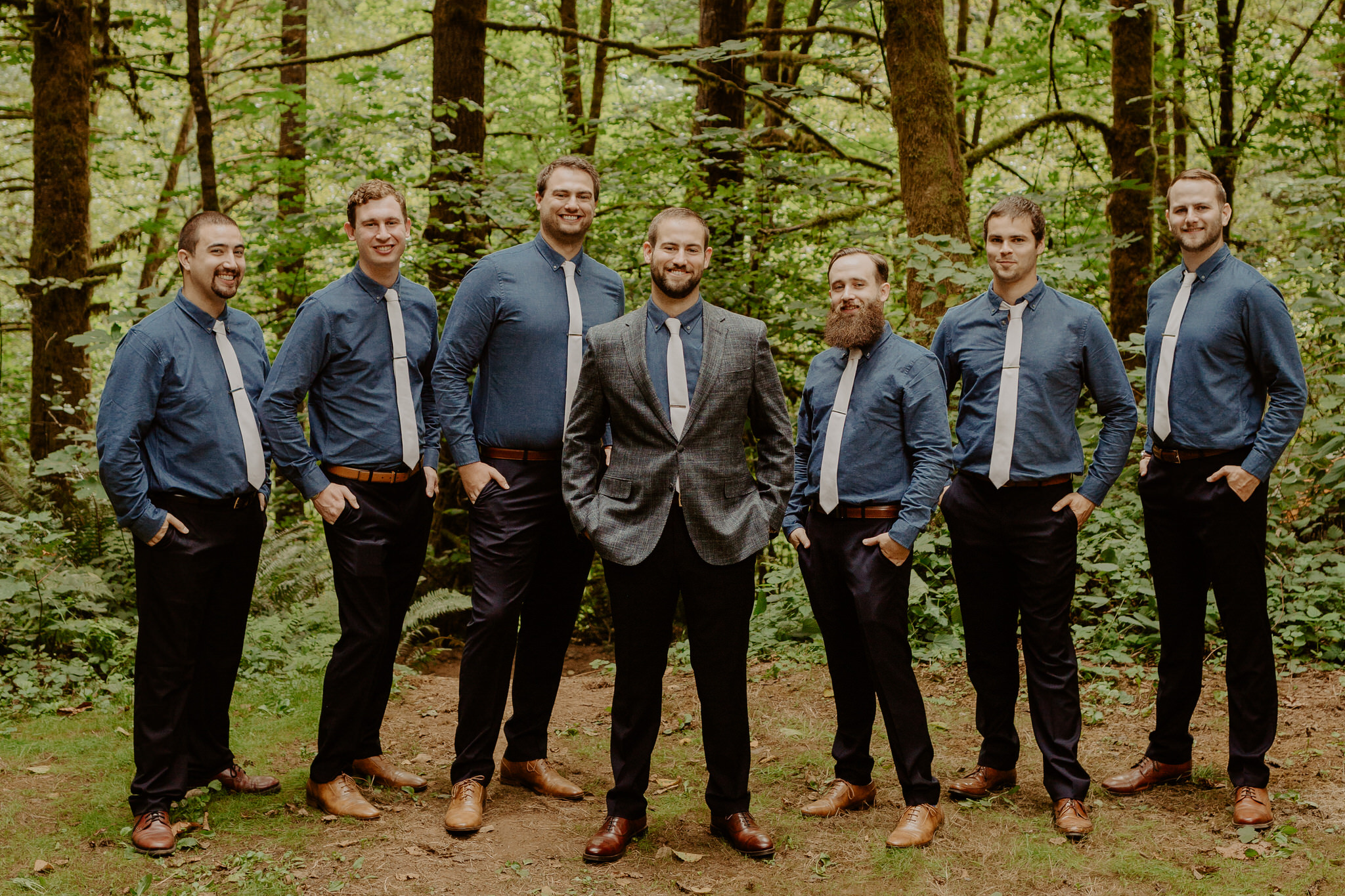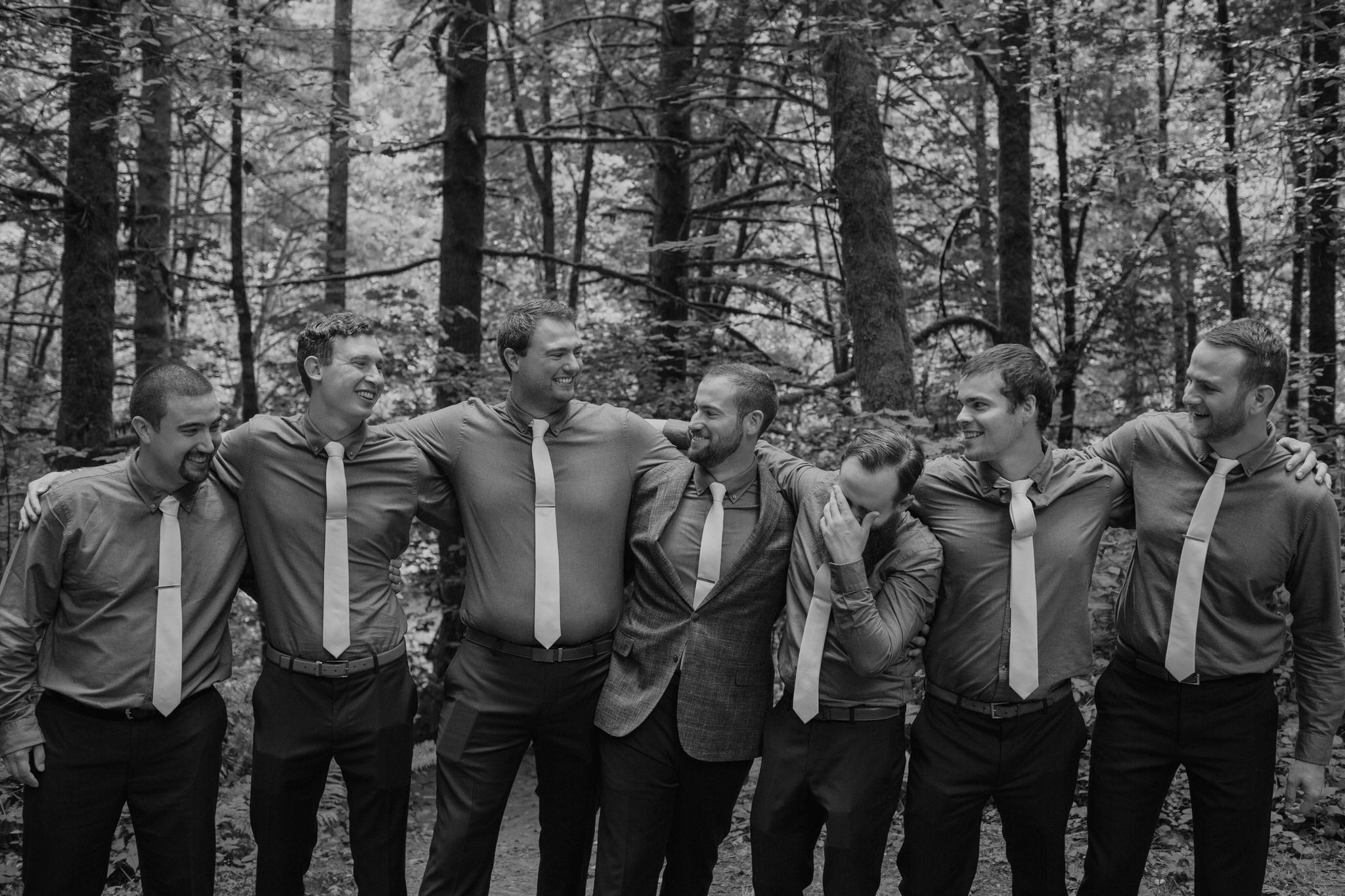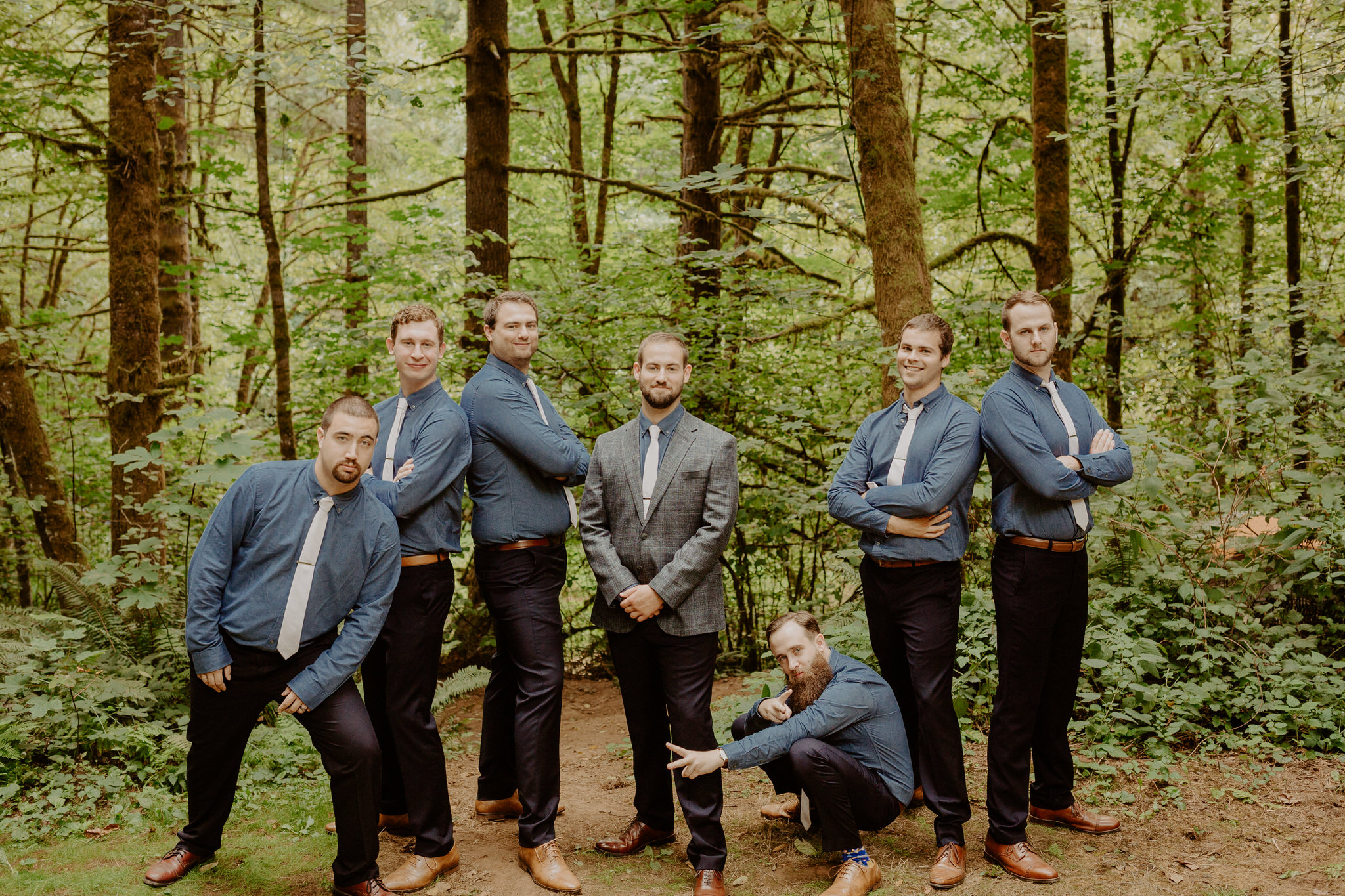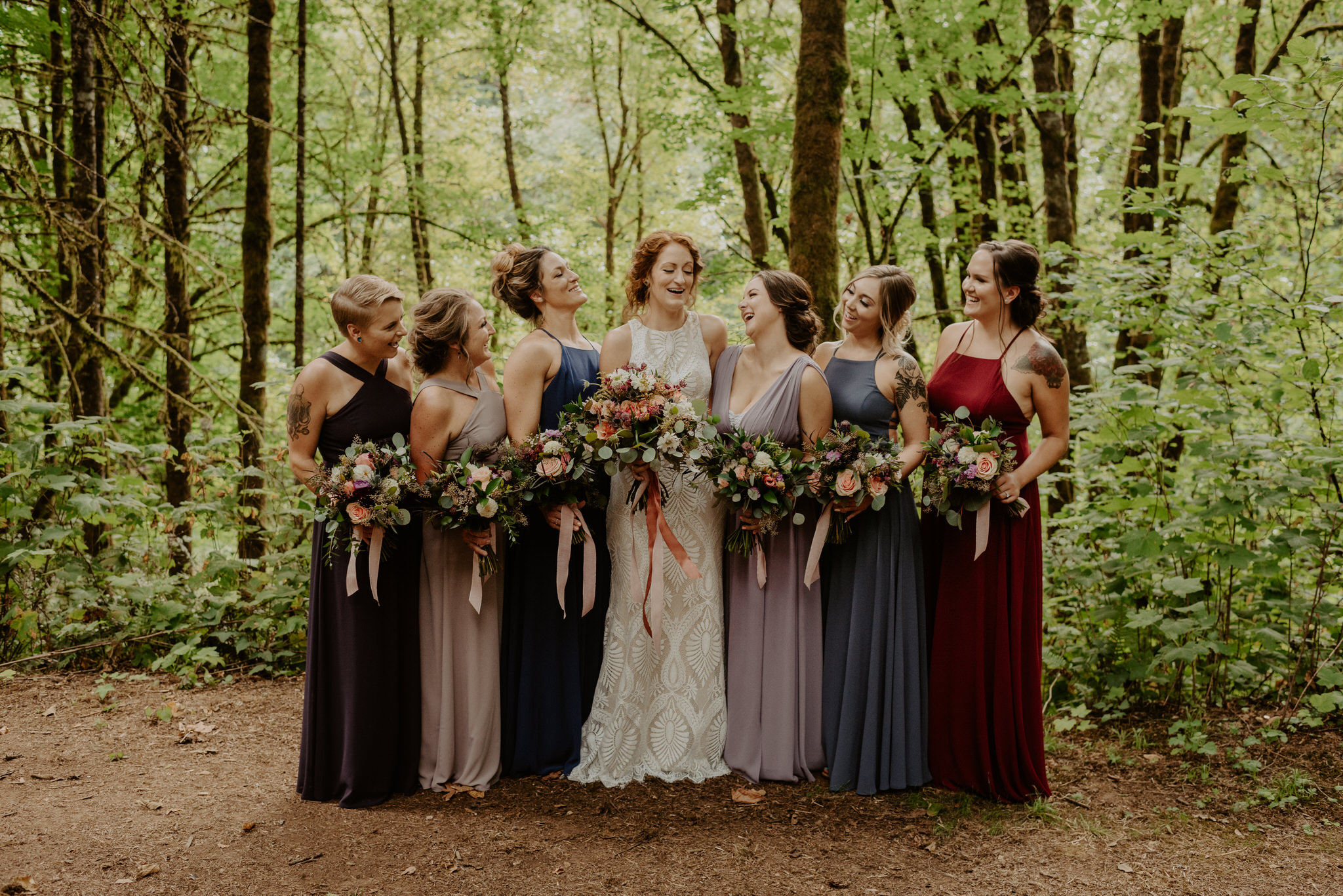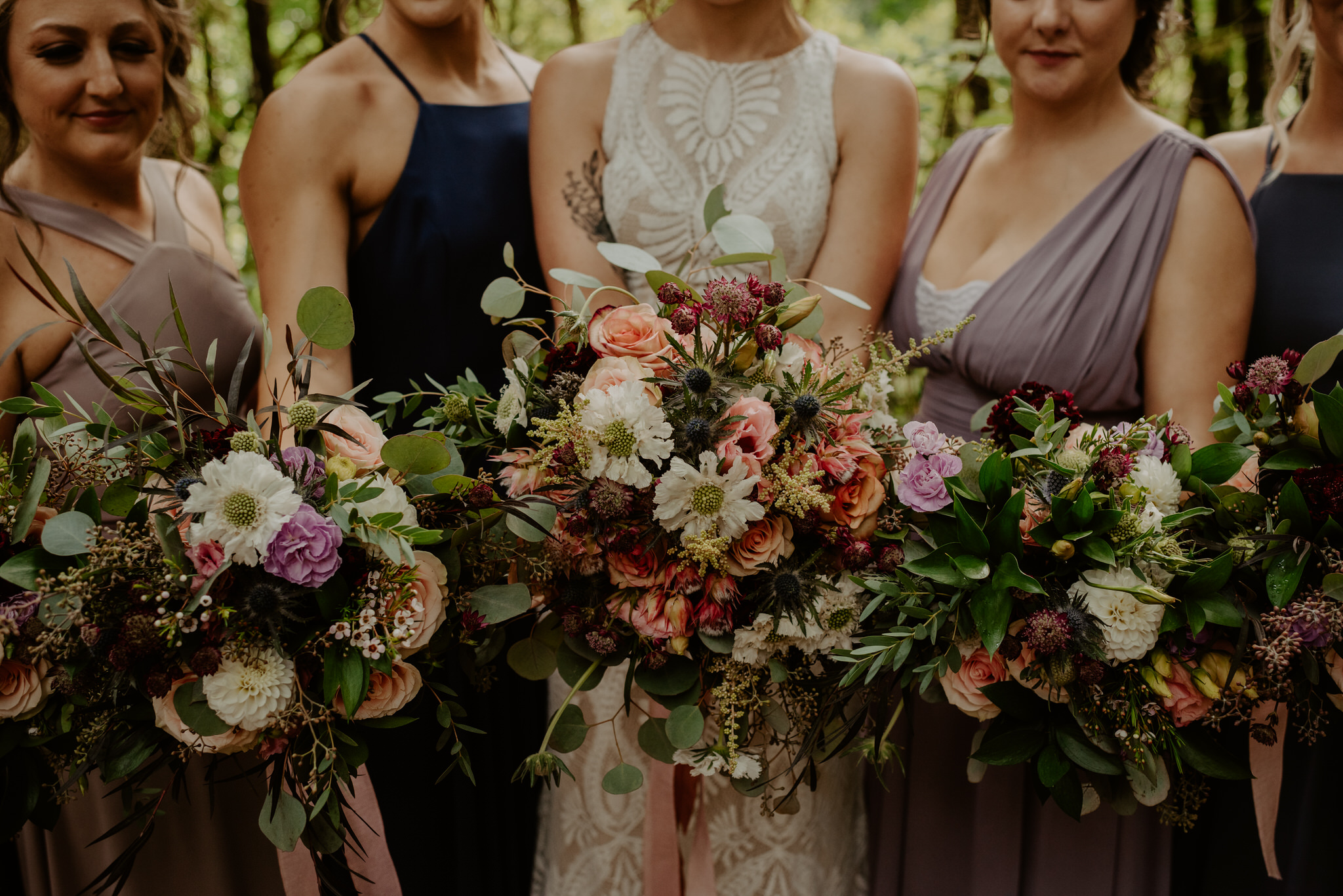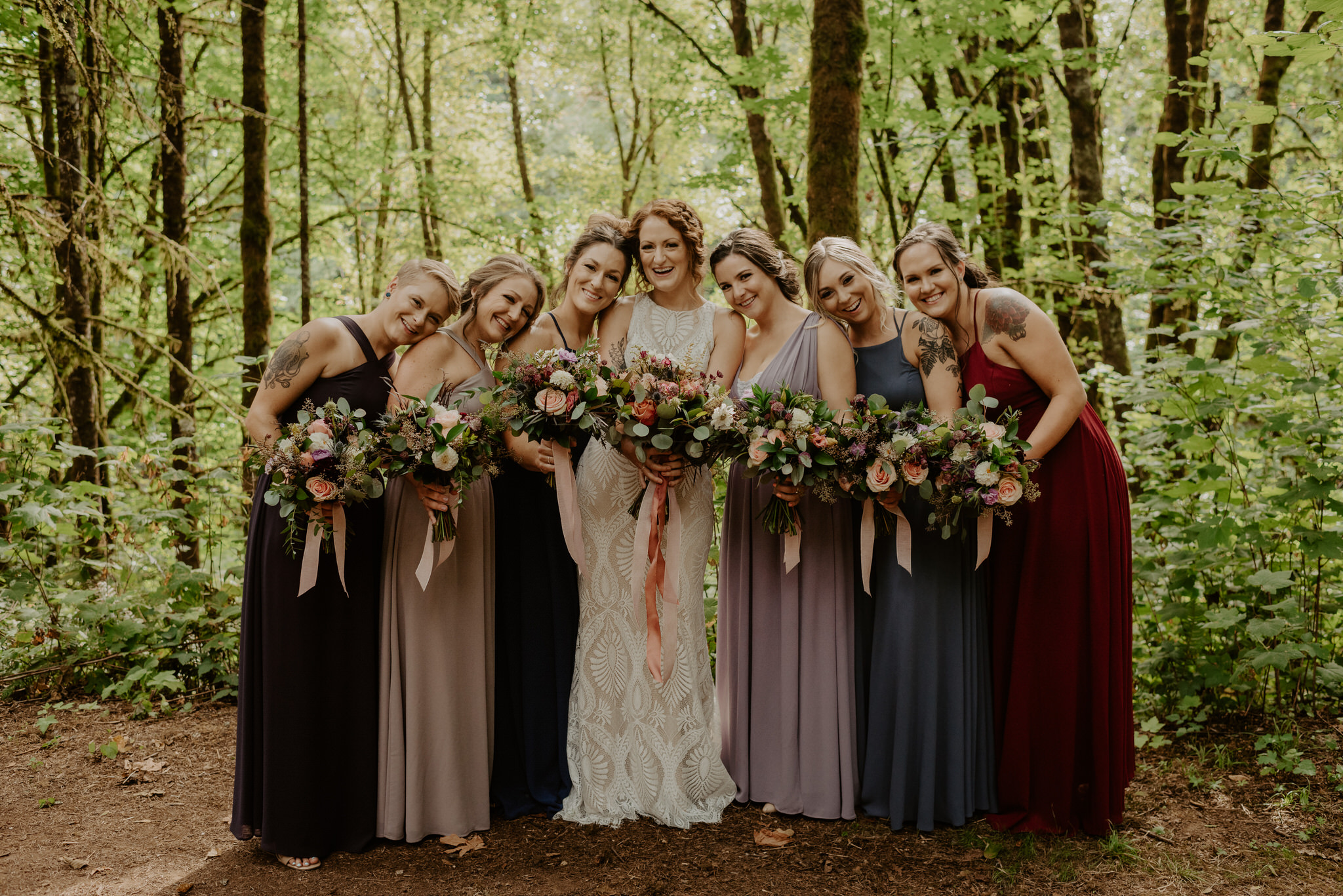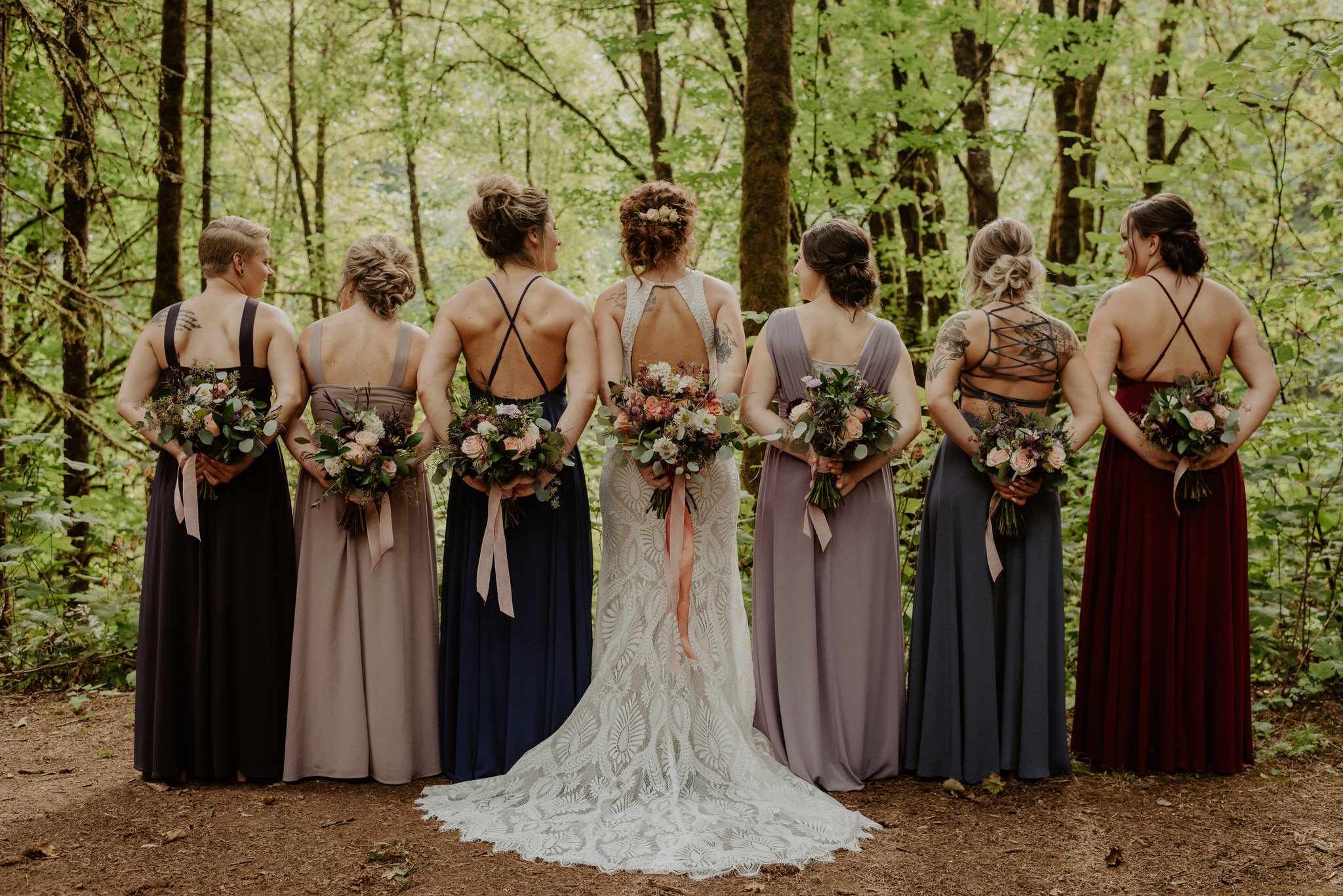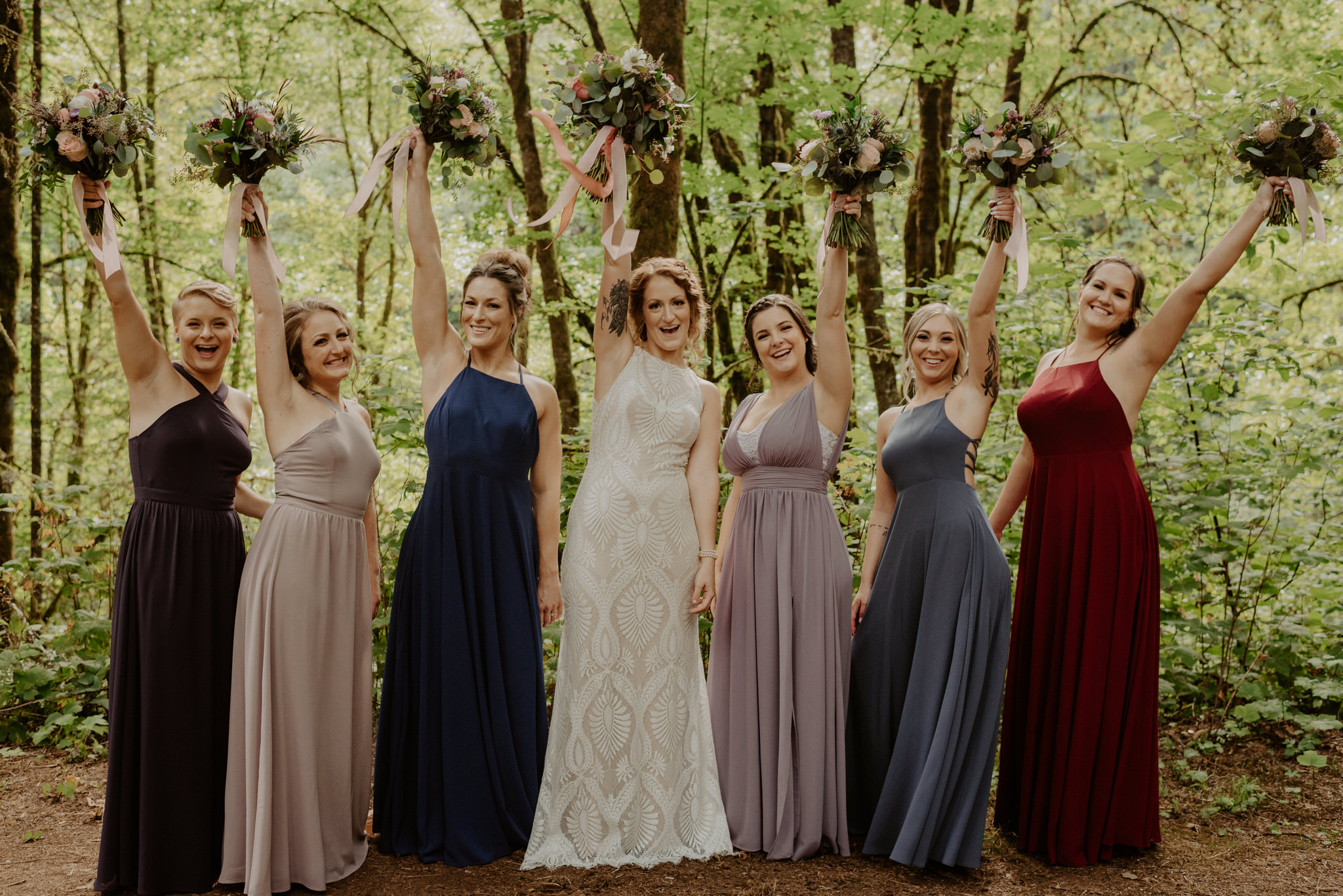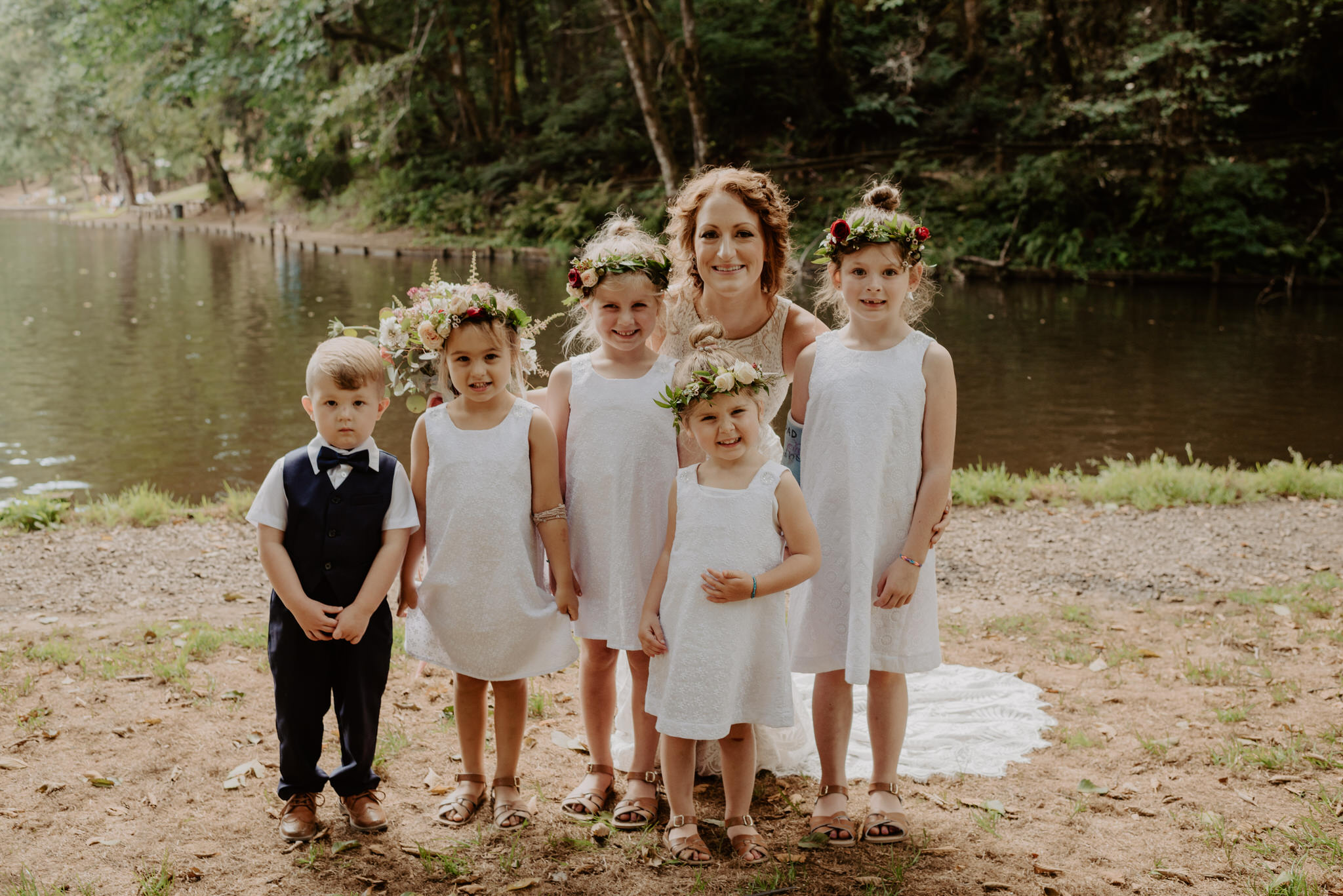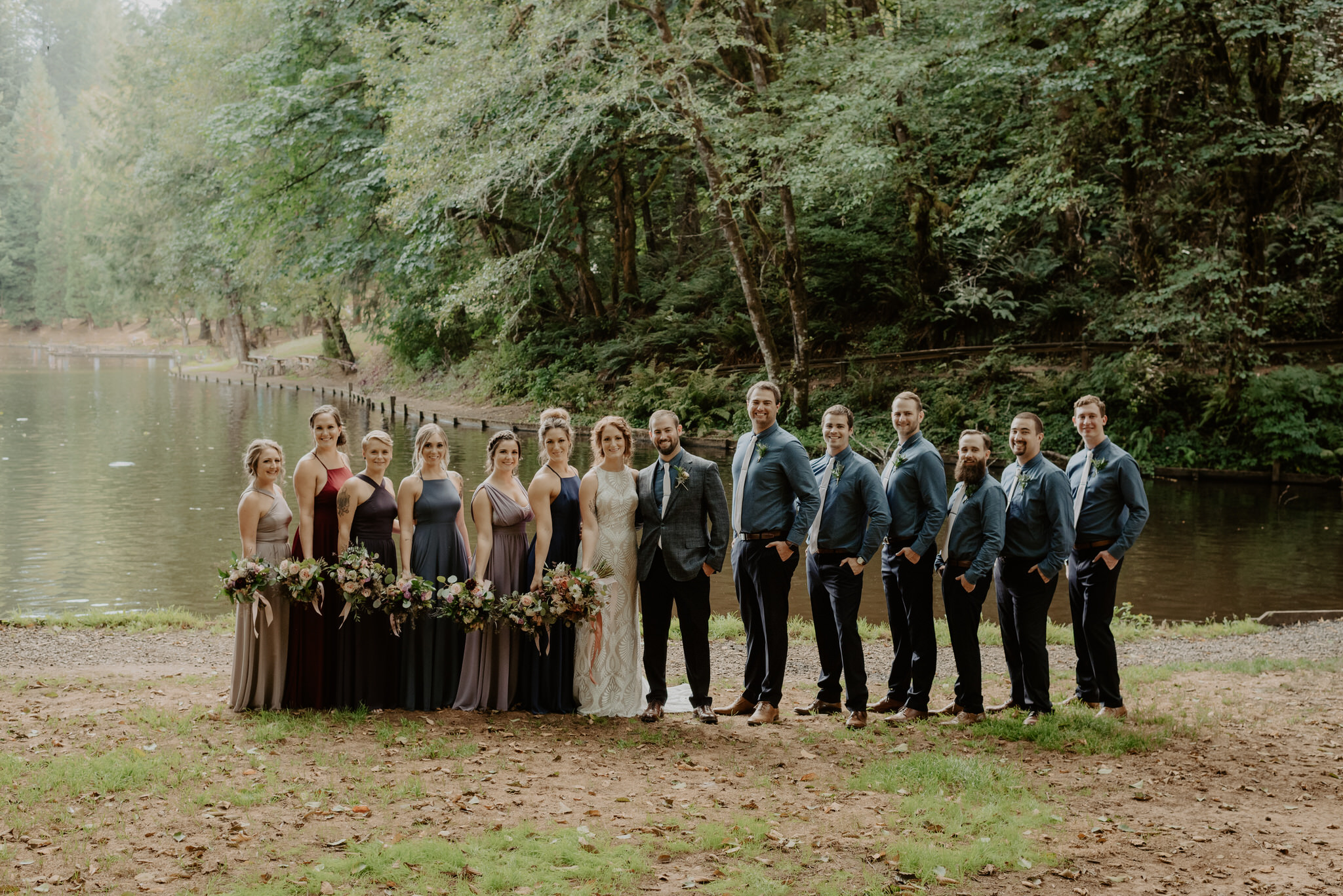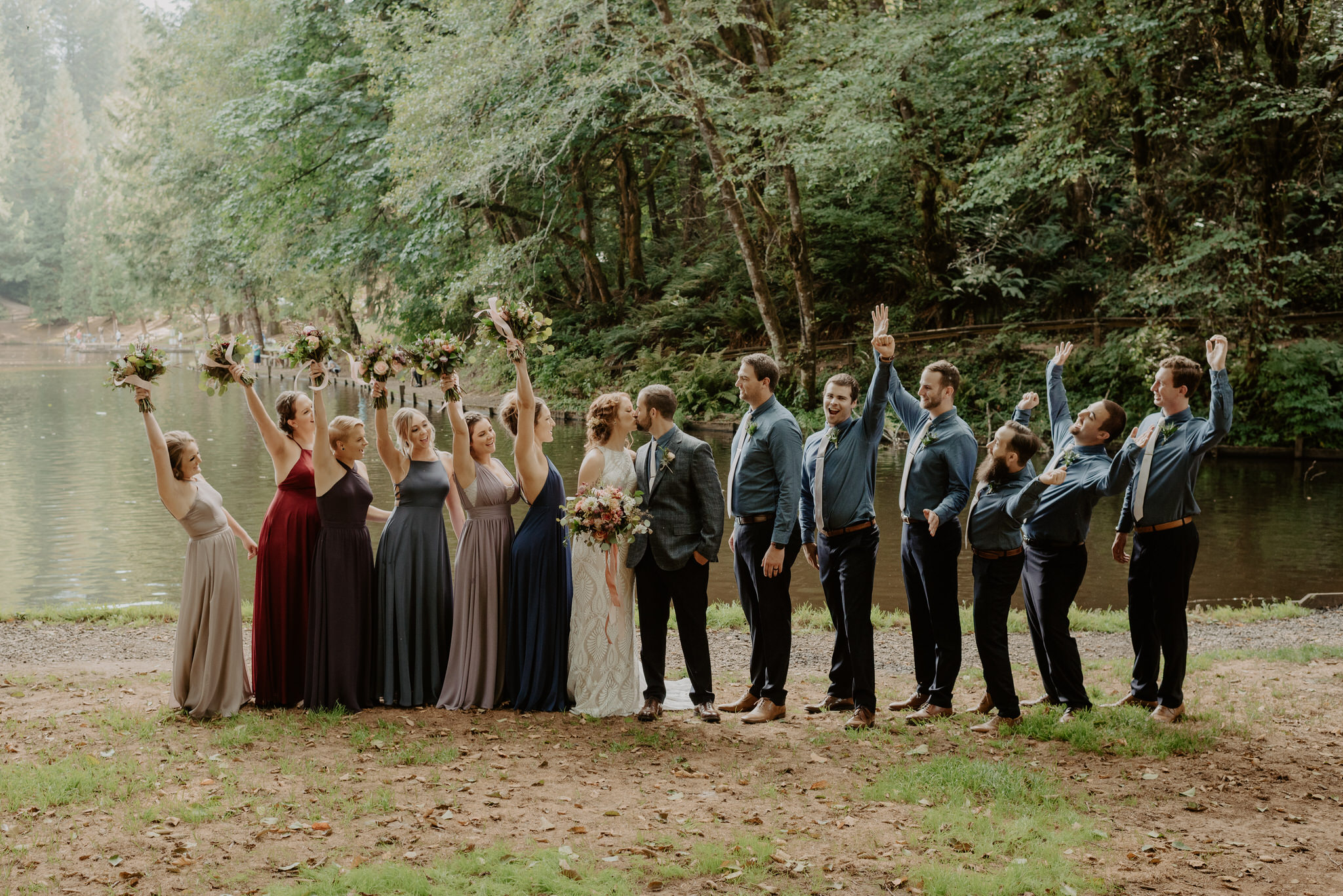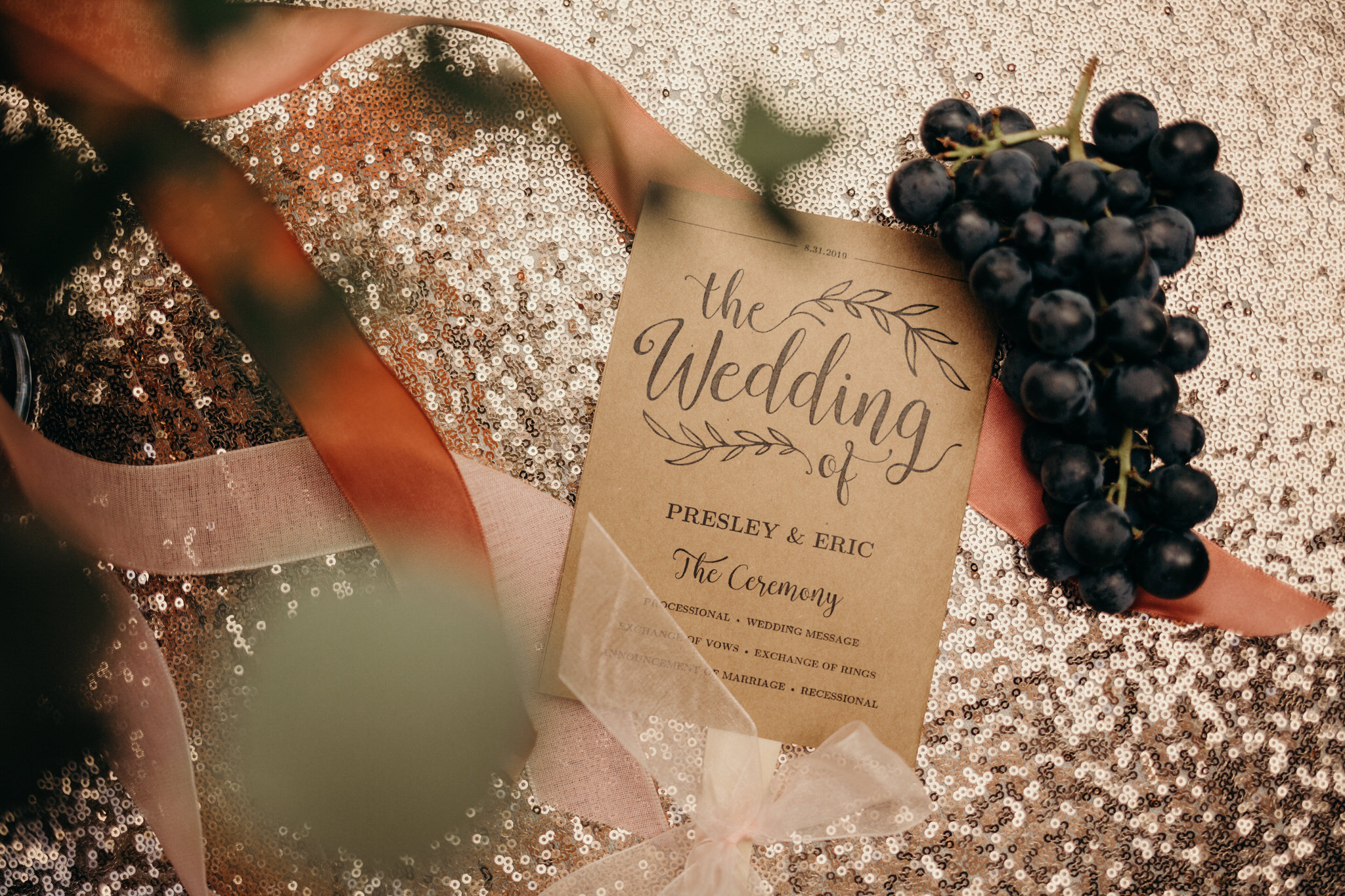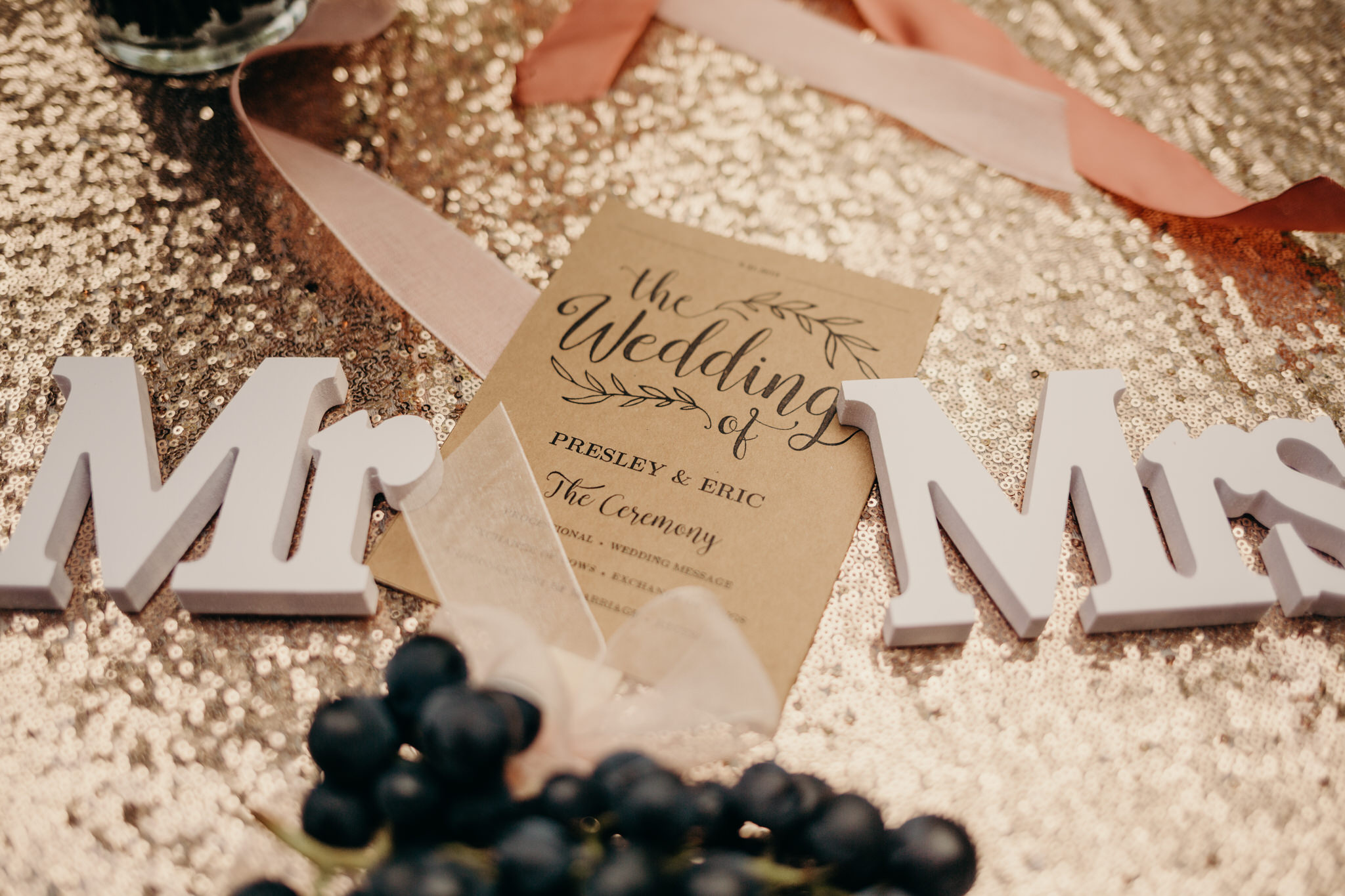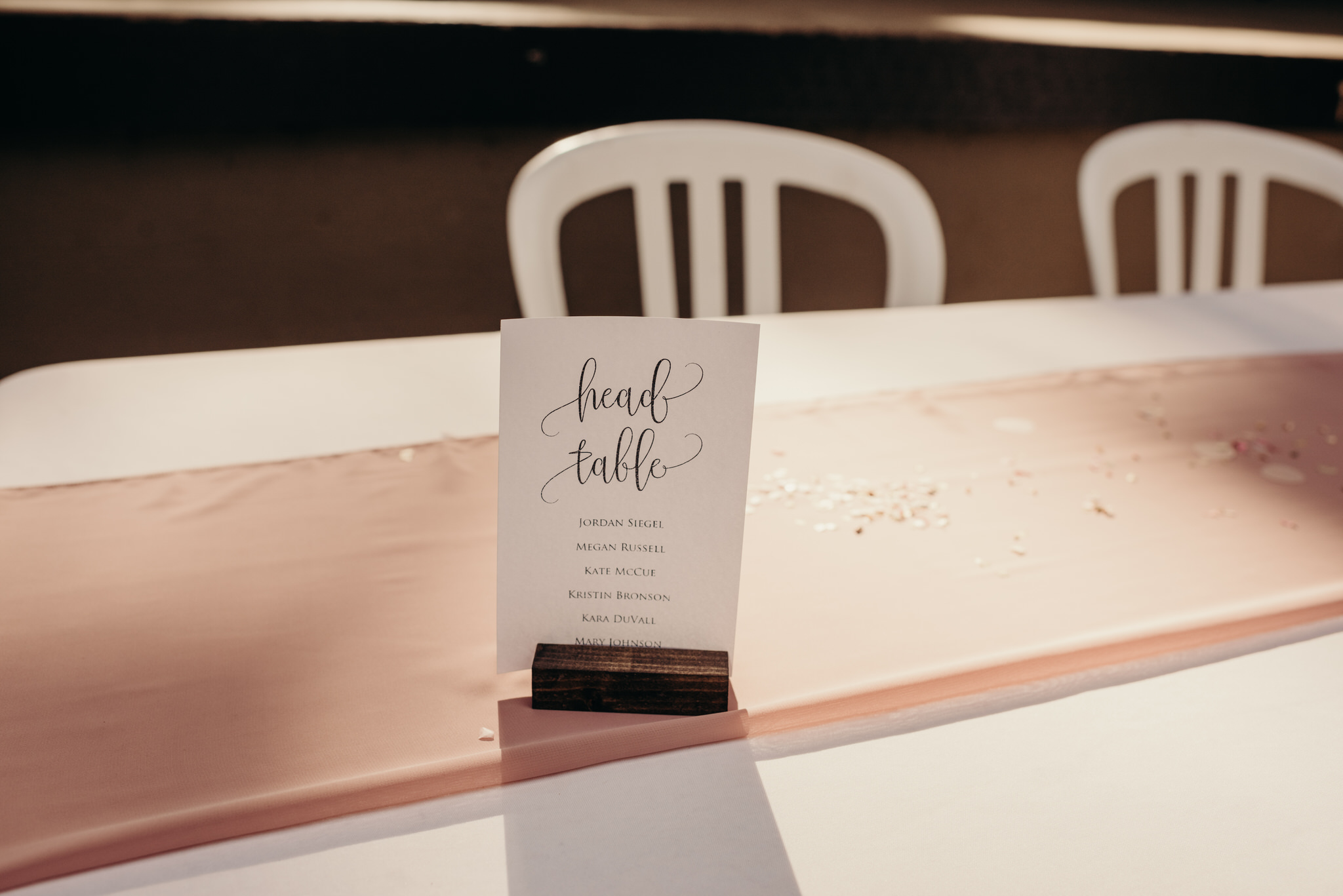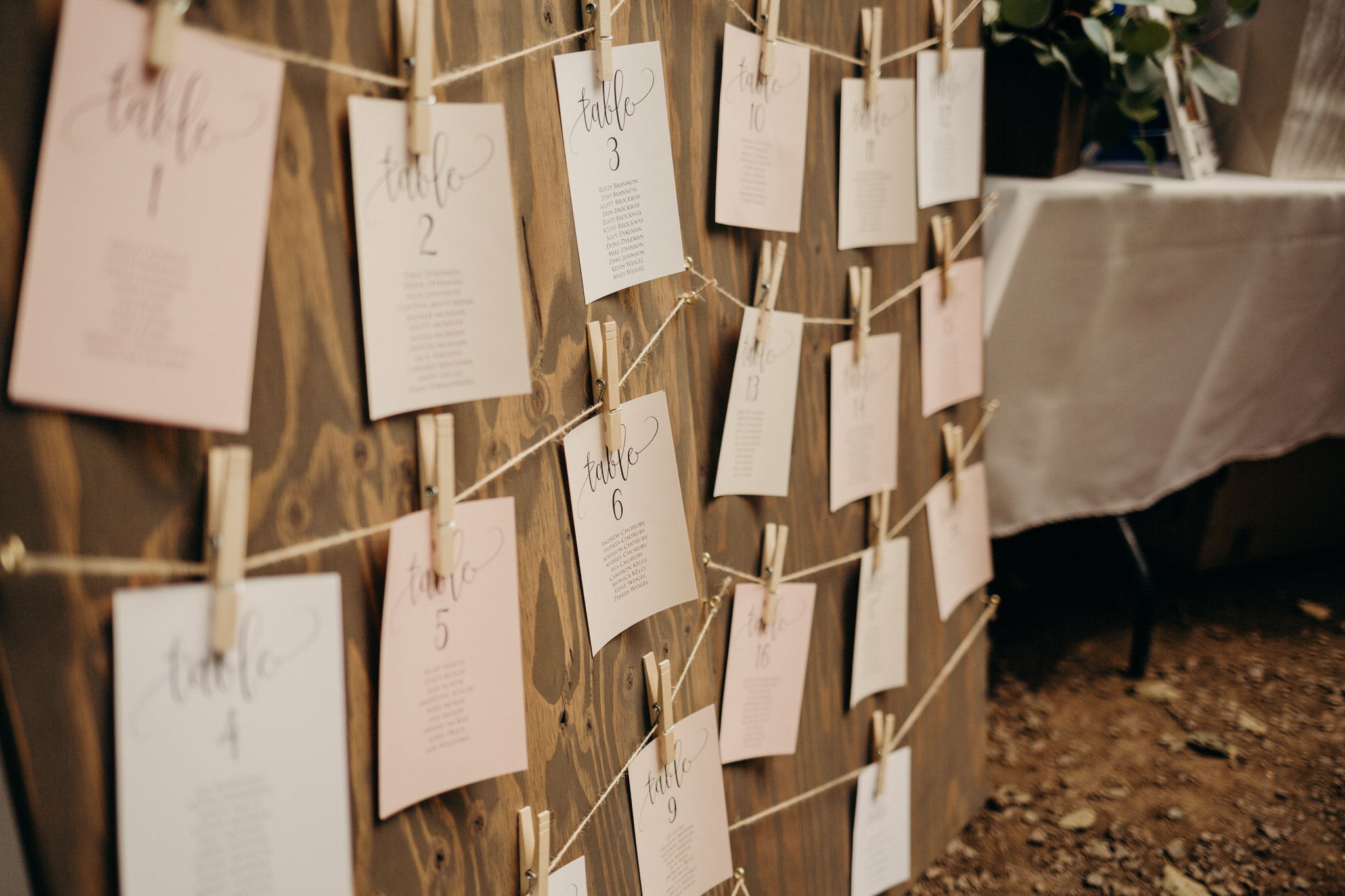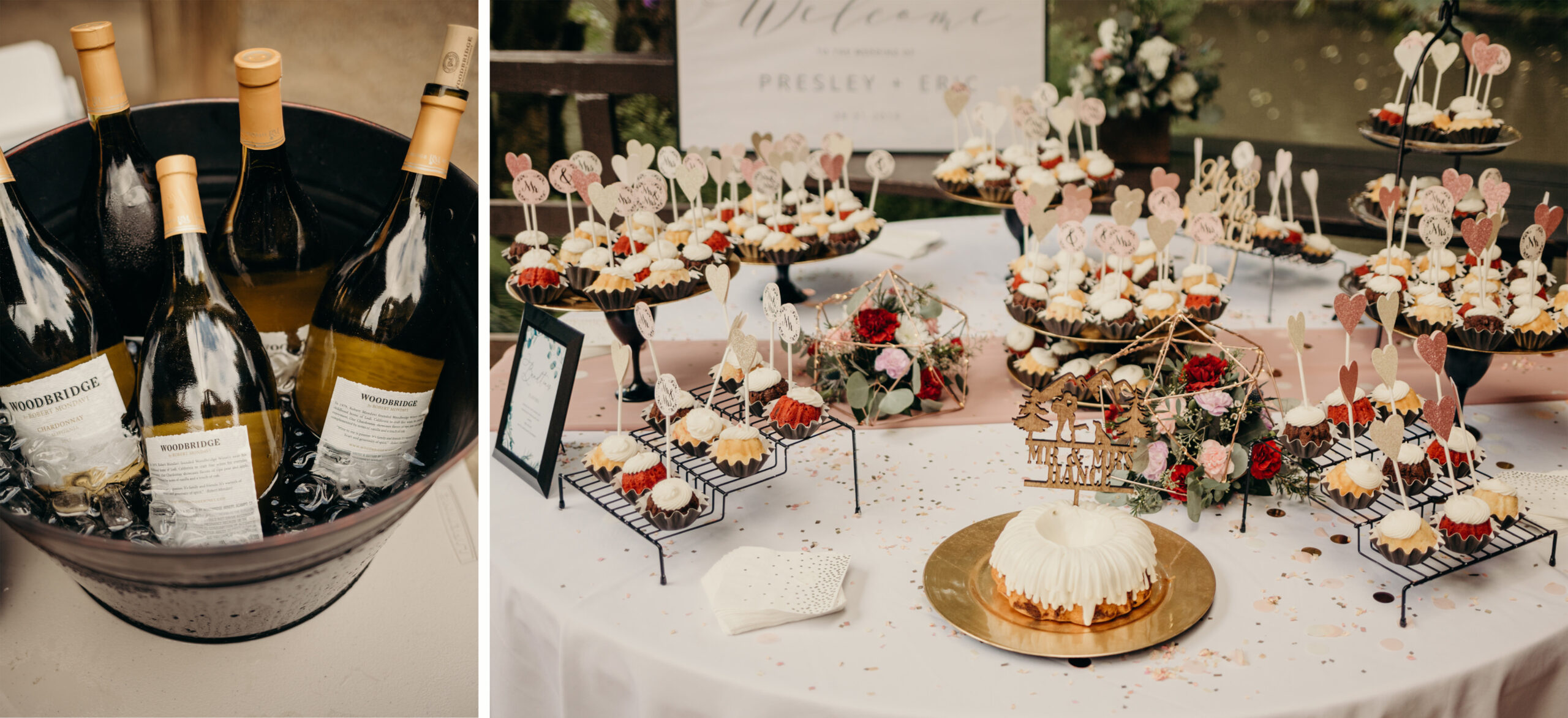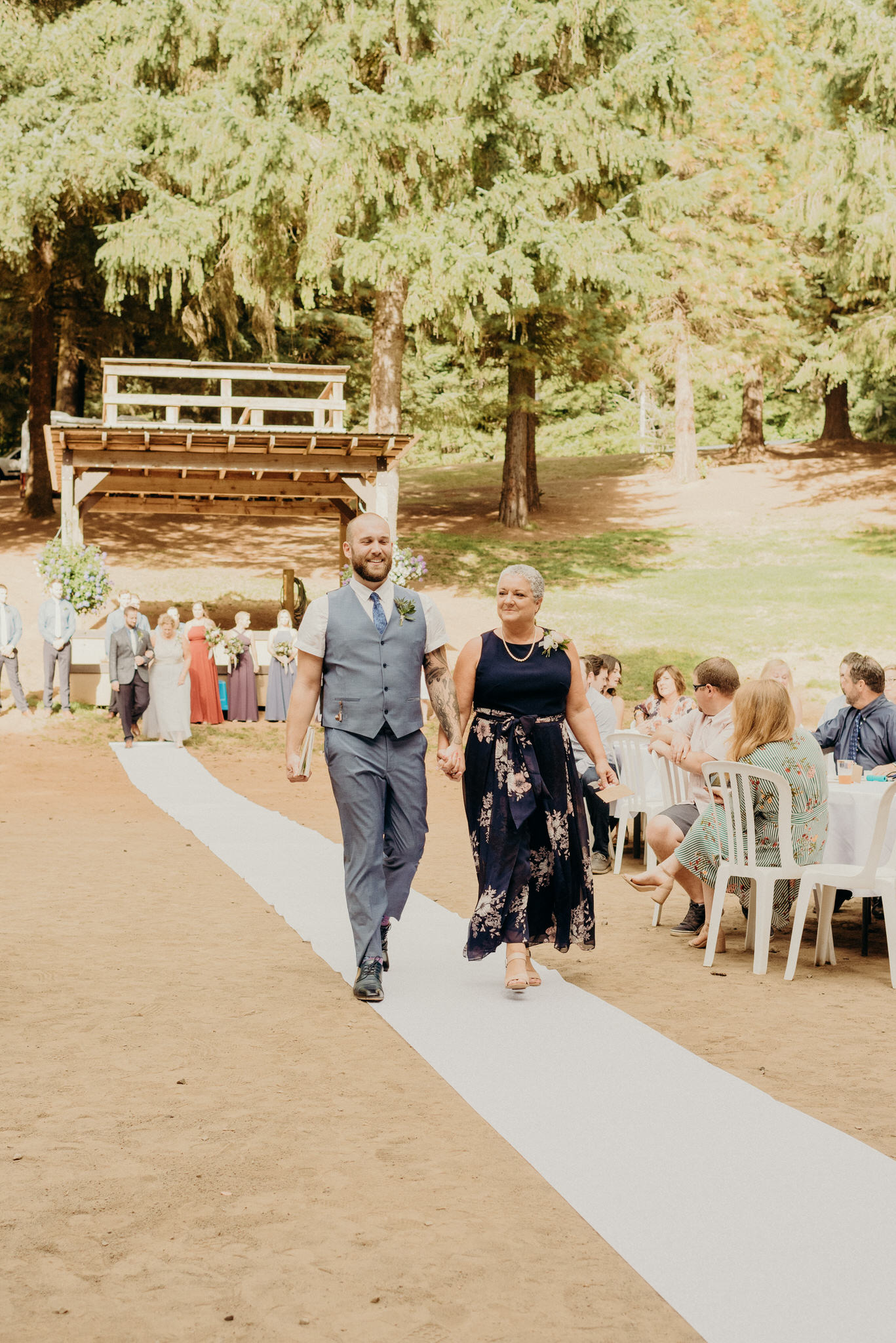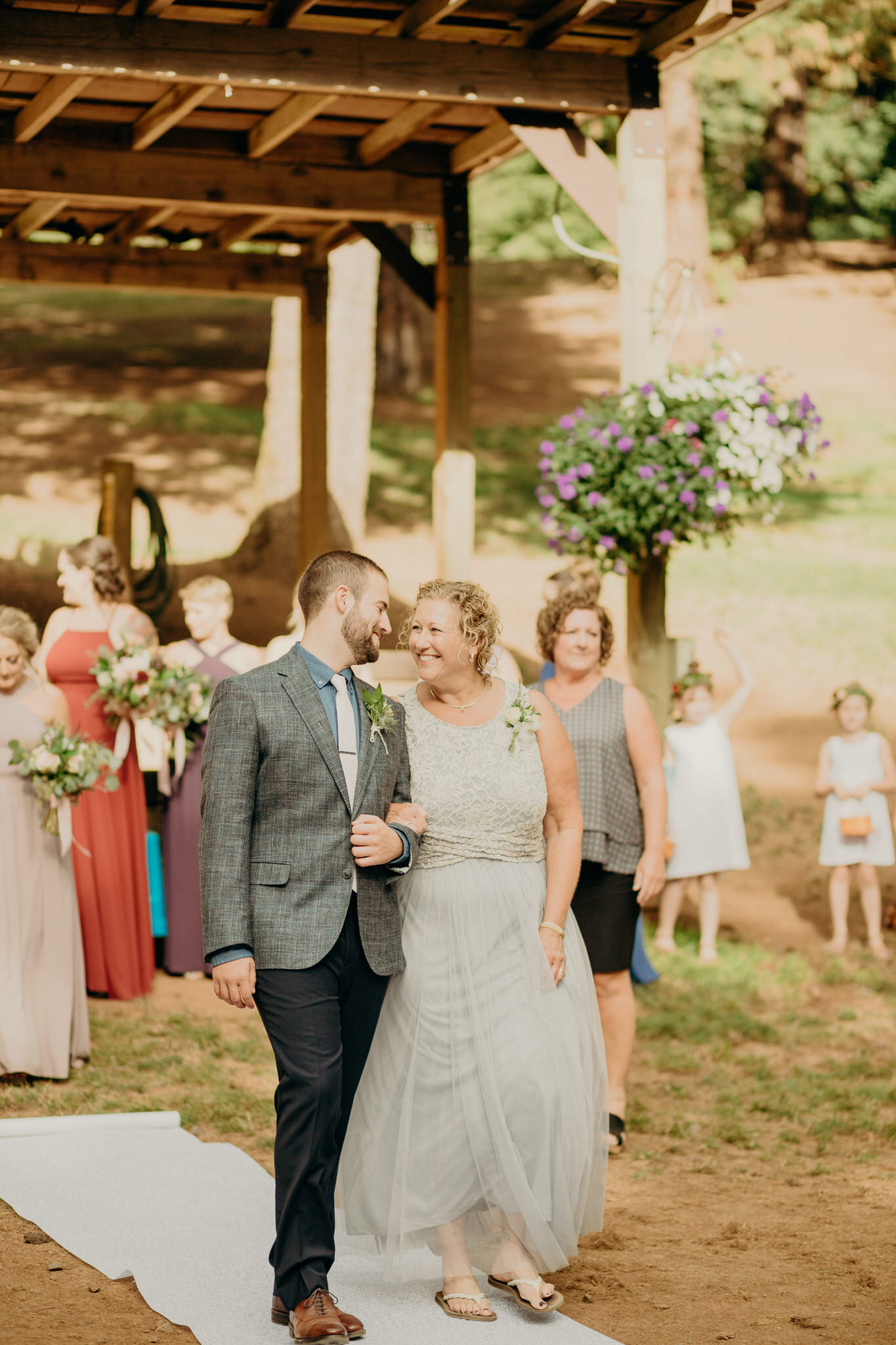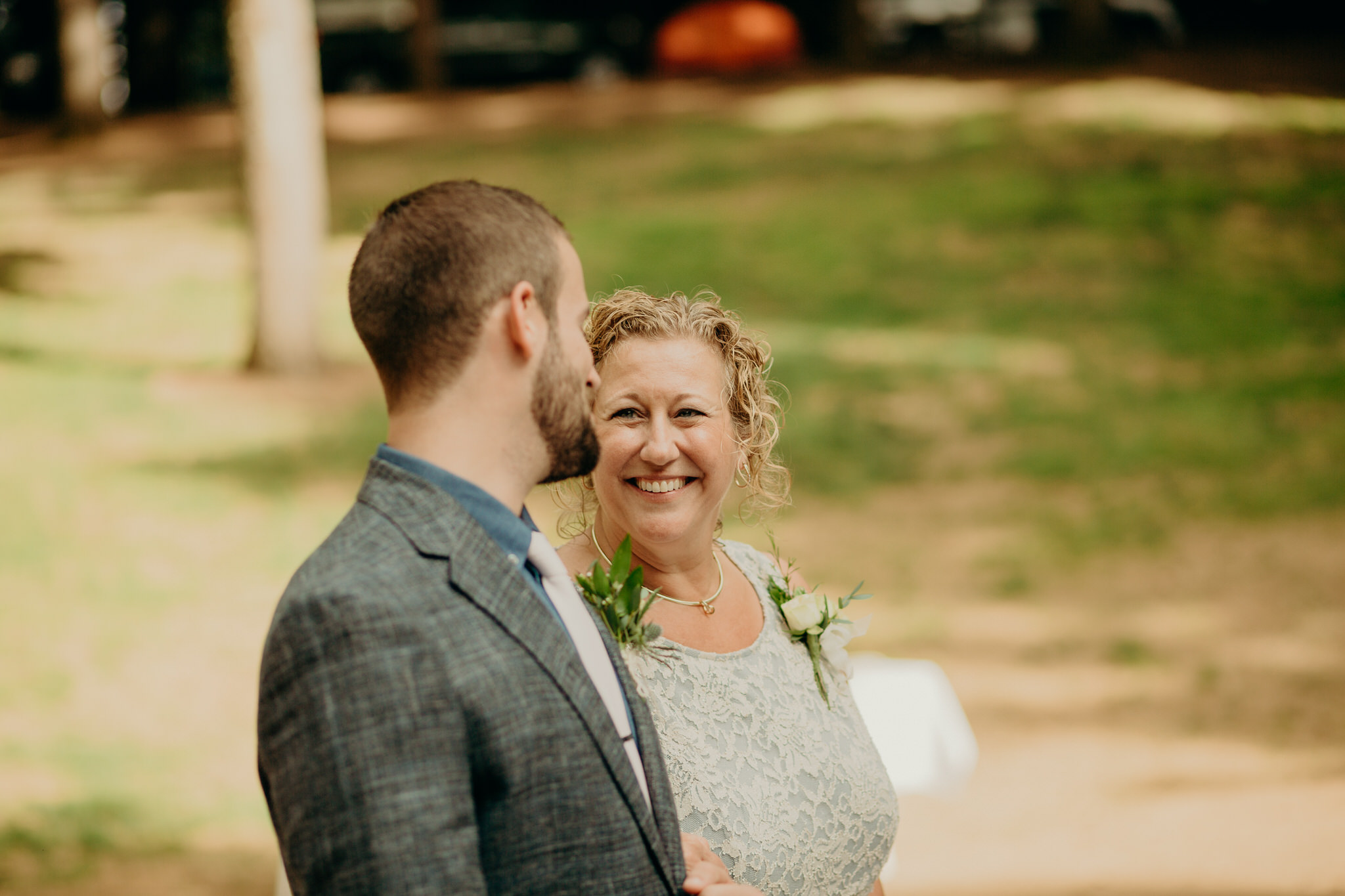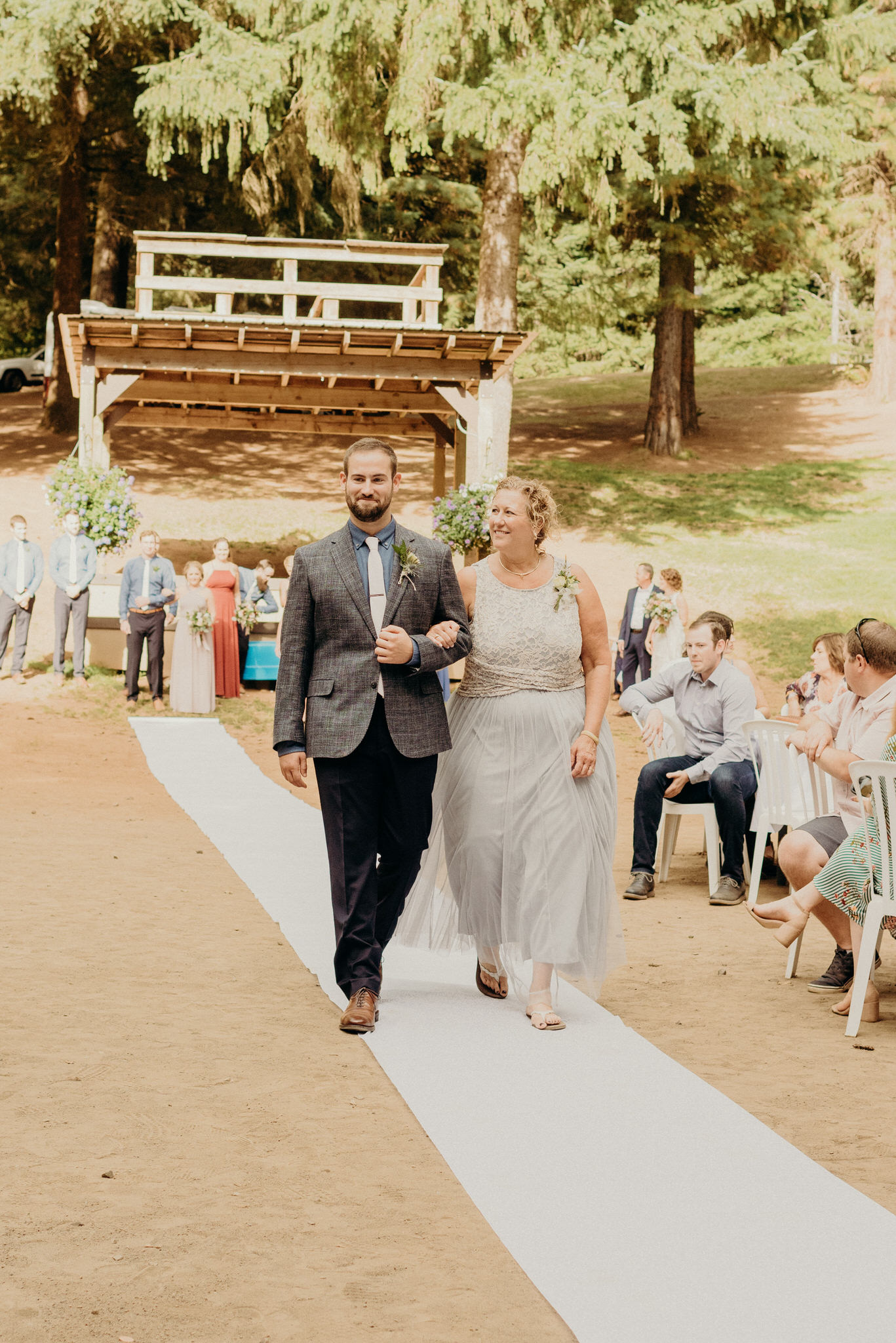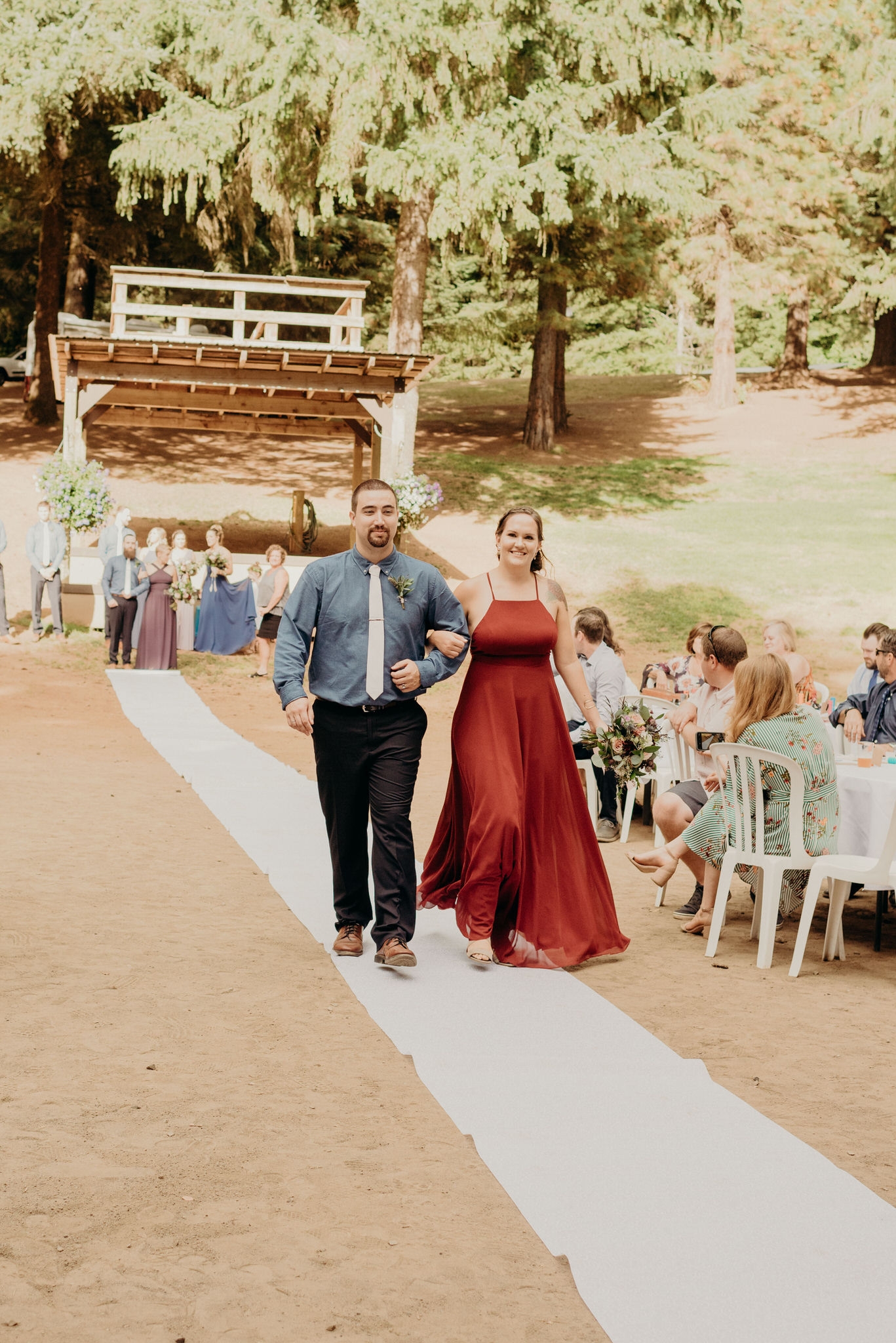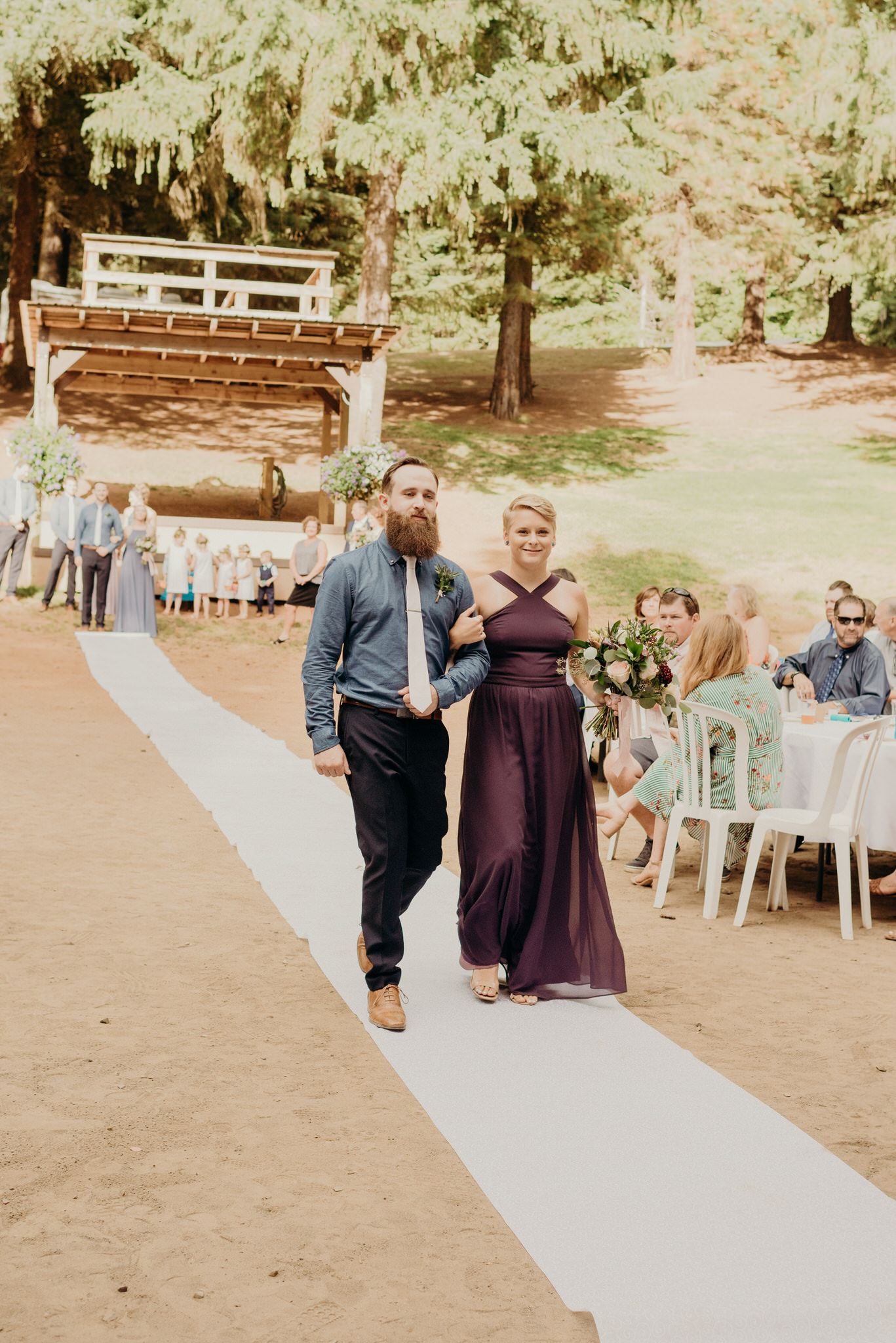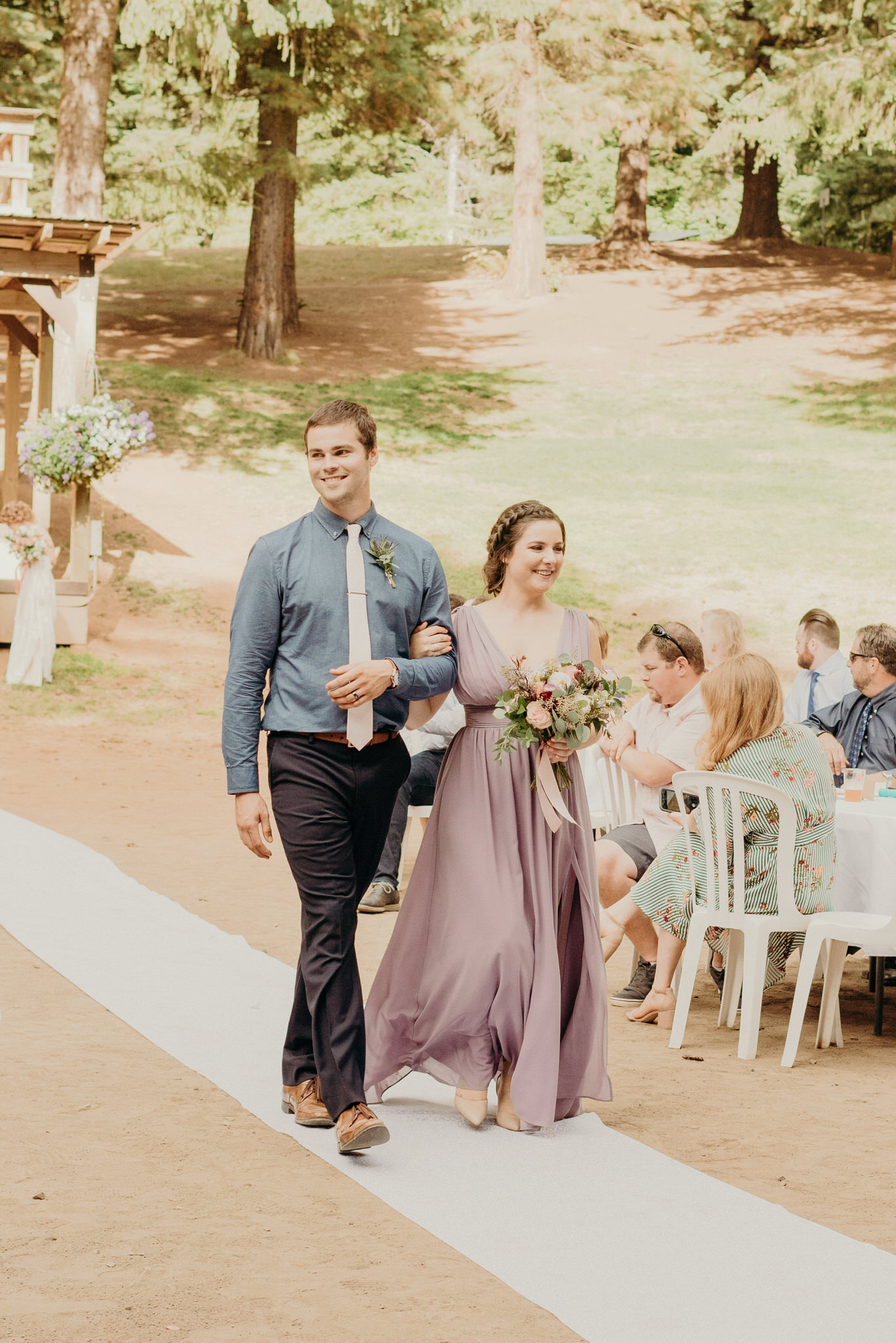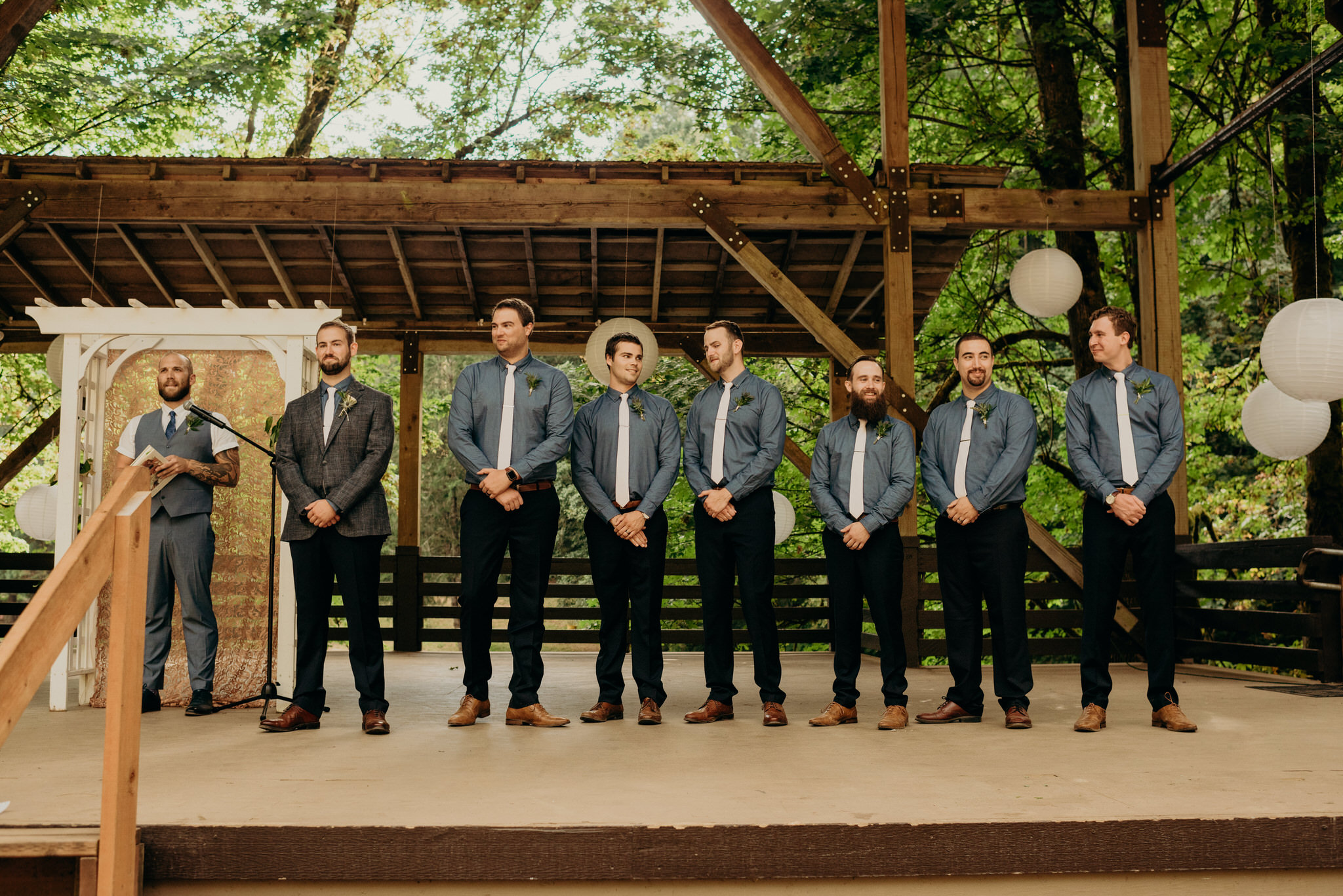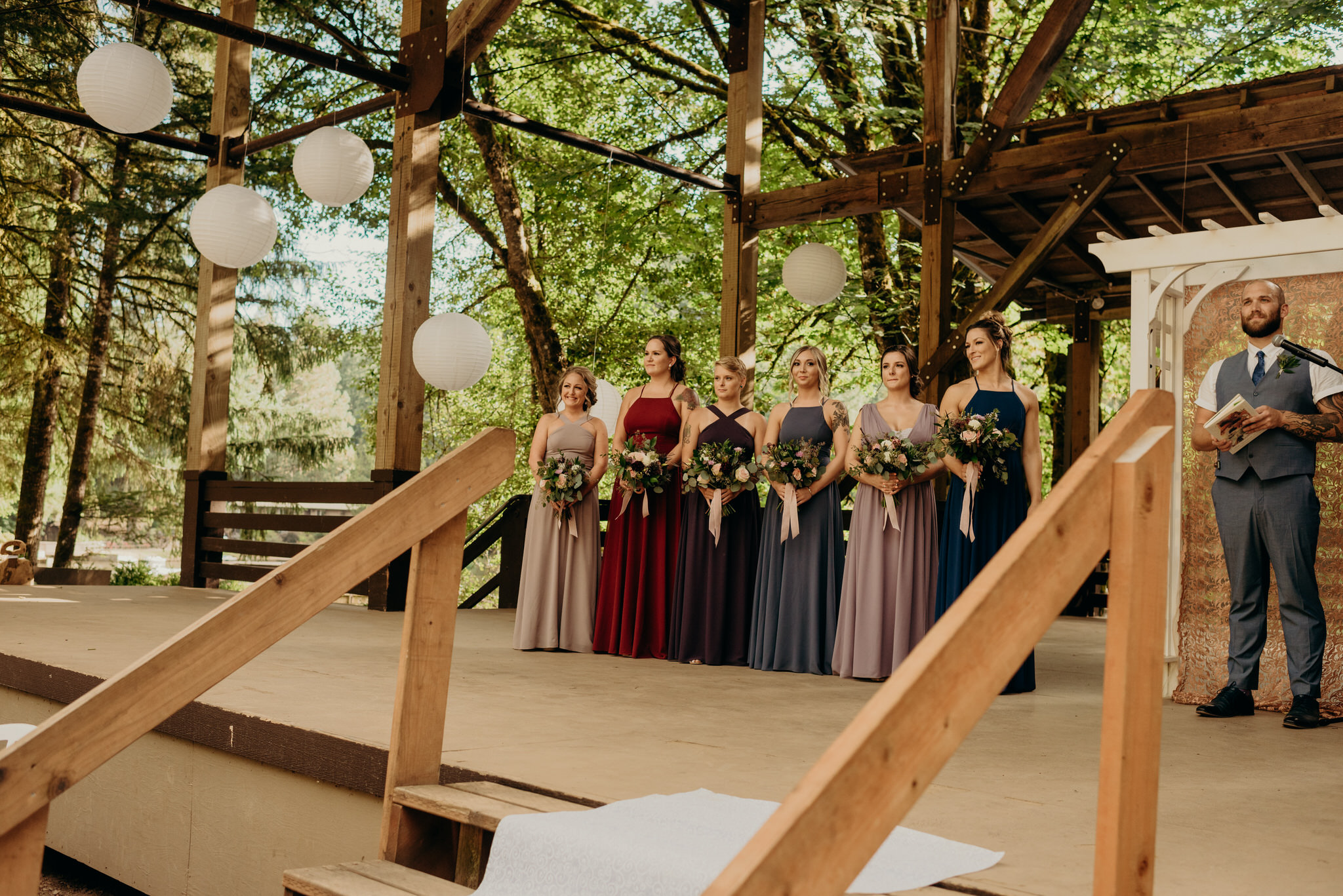 And, can we just take a second and look at how adorable the three flower girls and the ring bearer were?!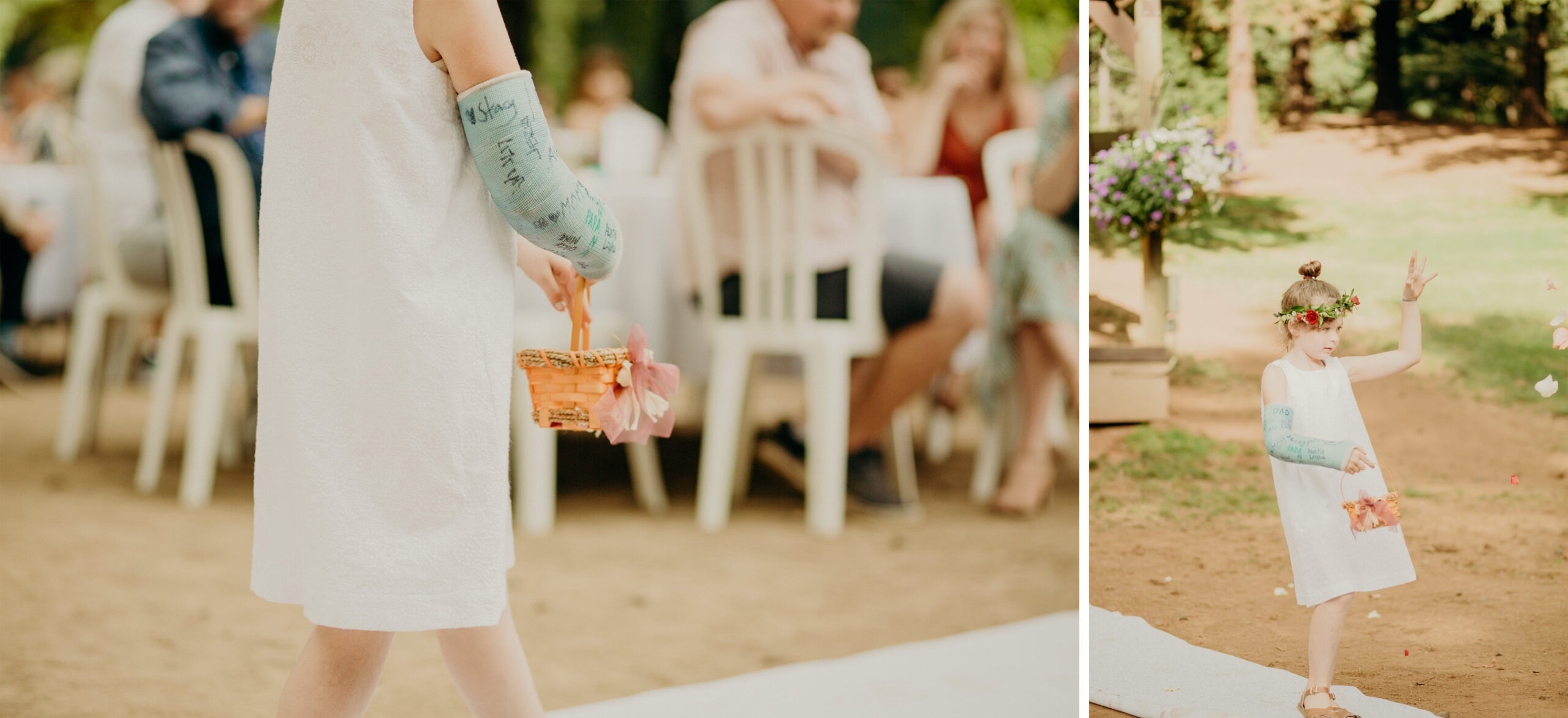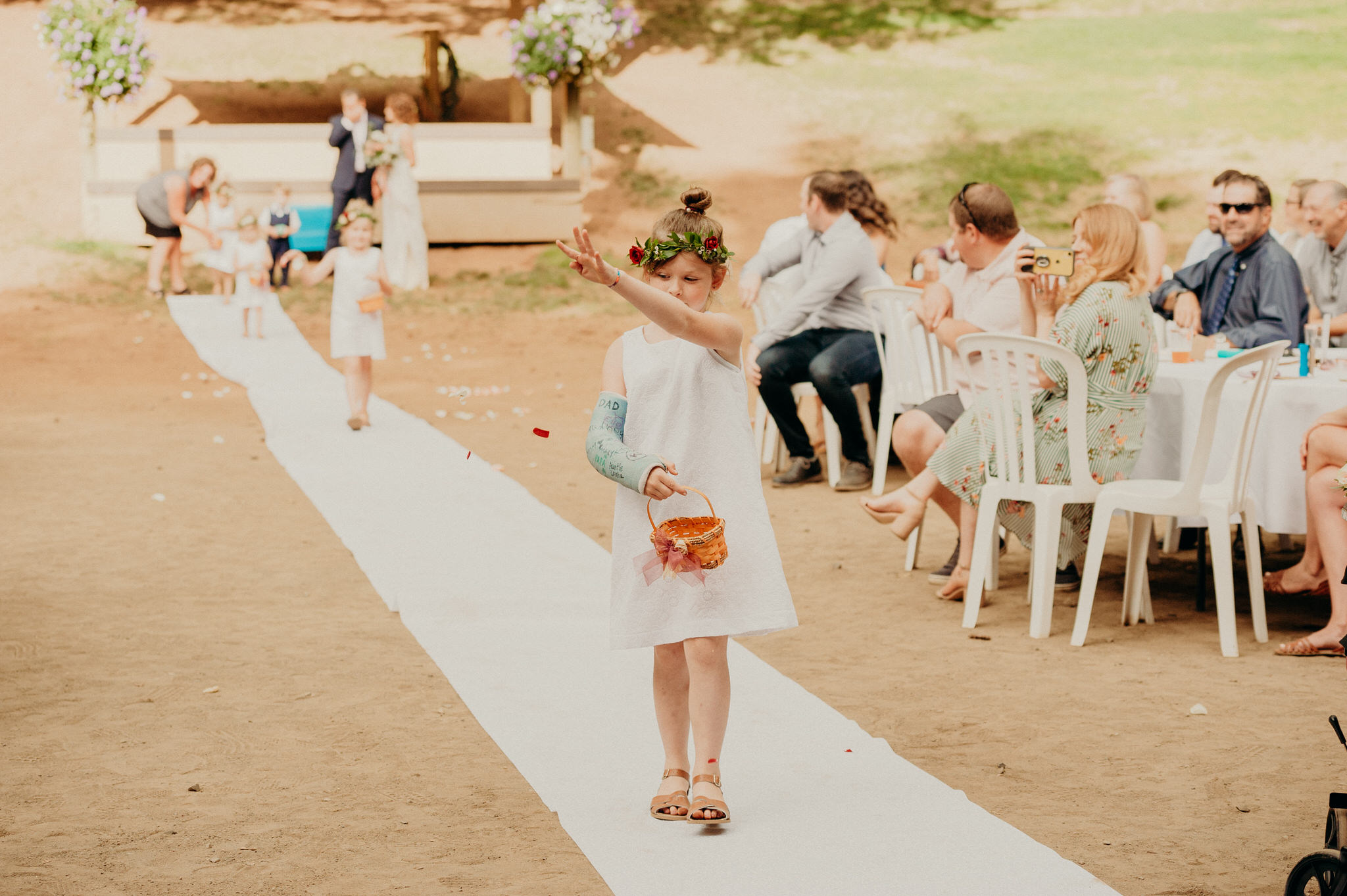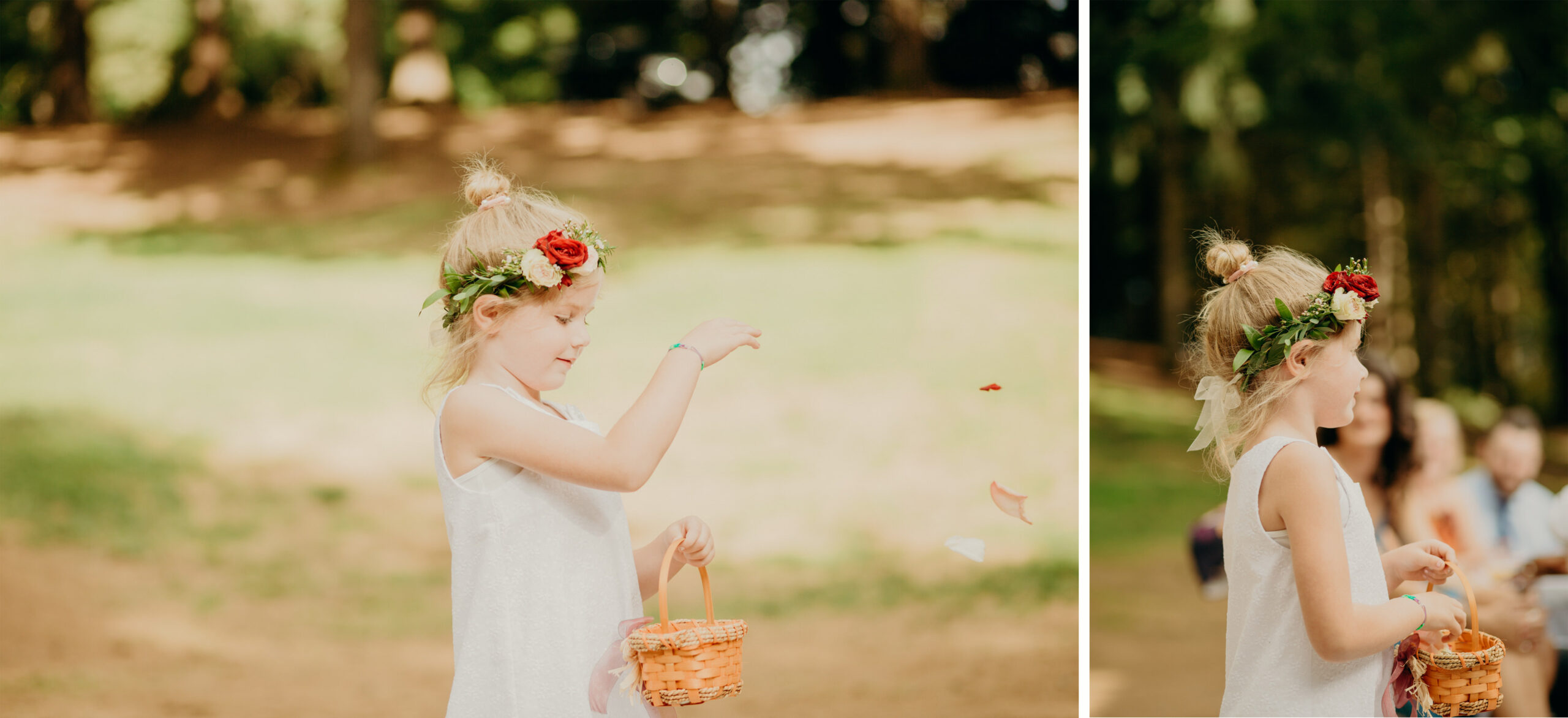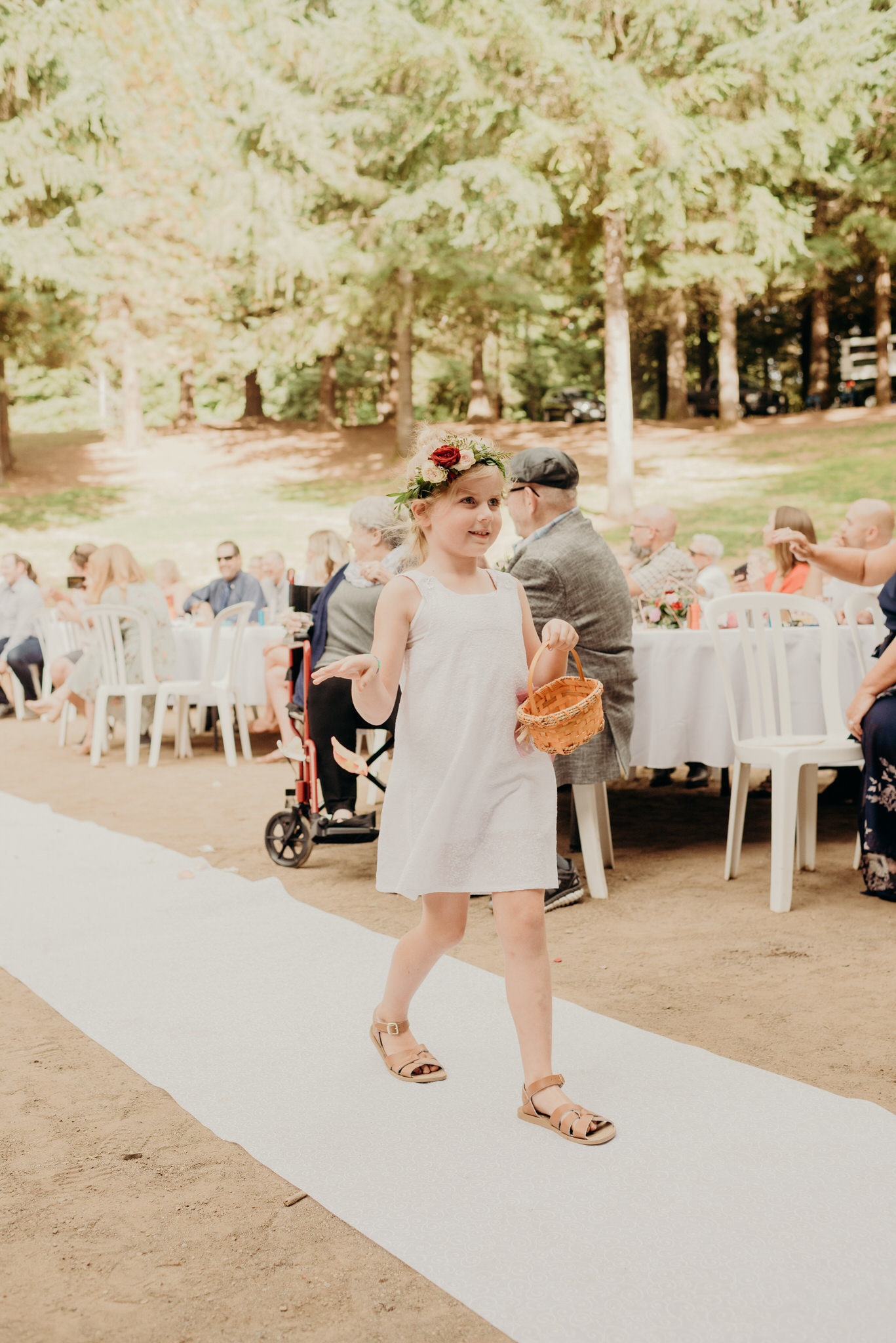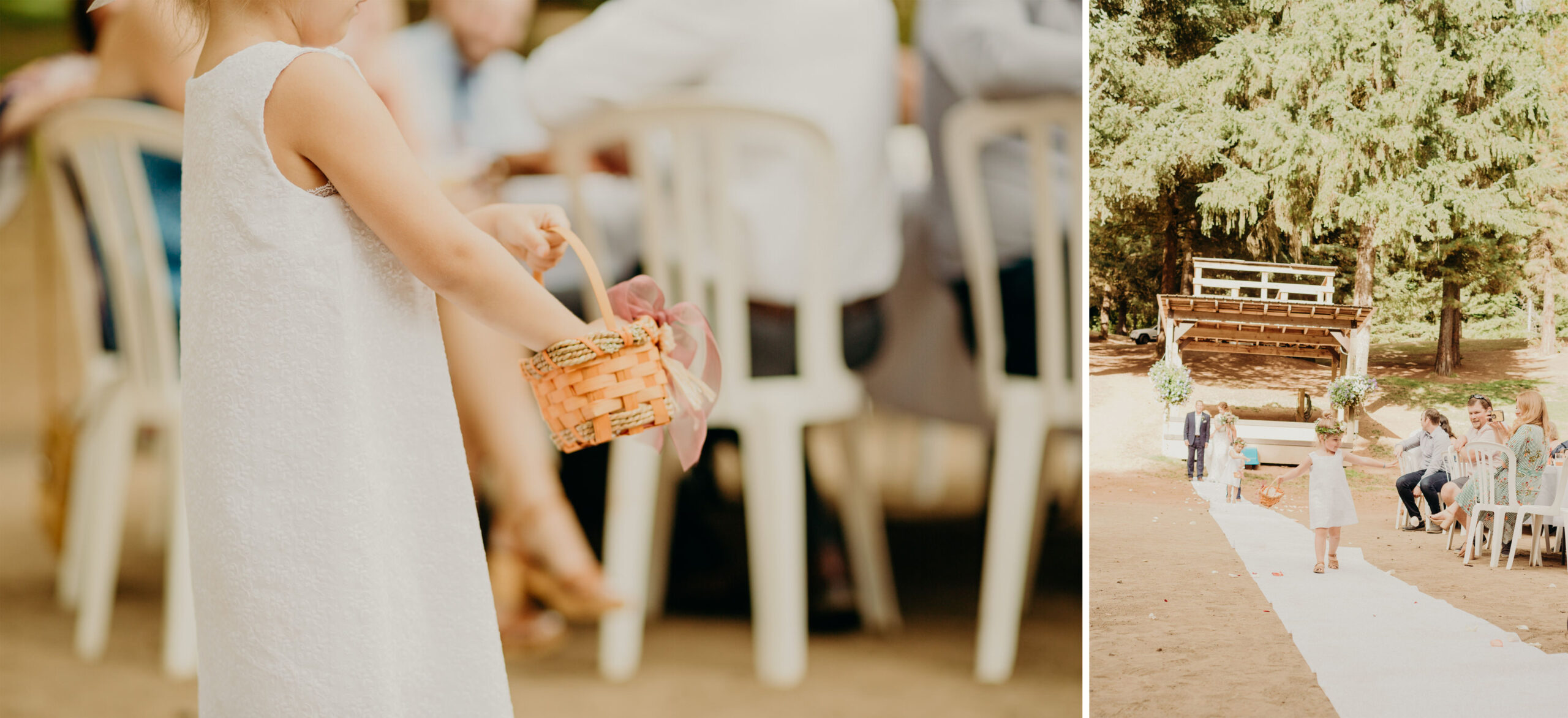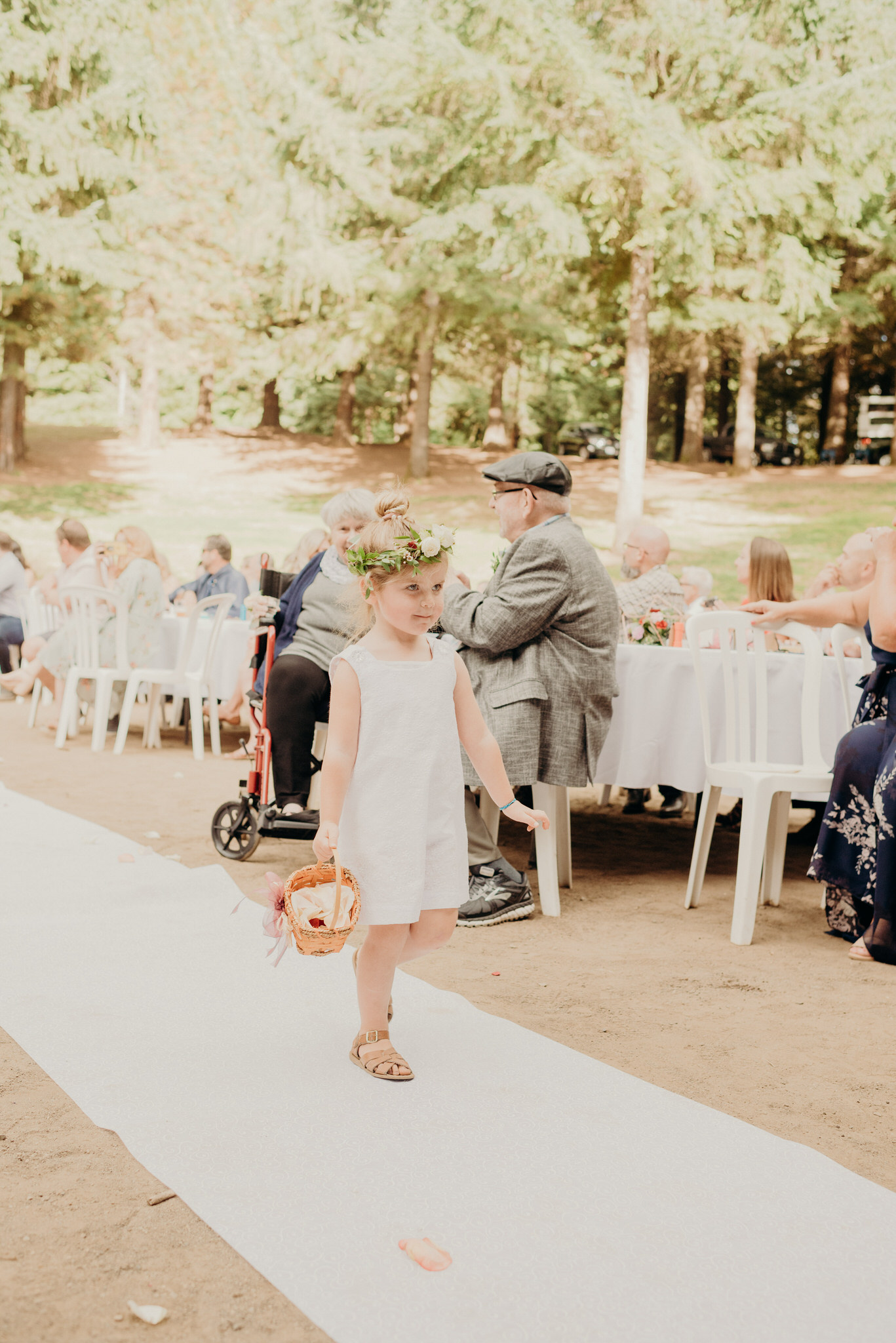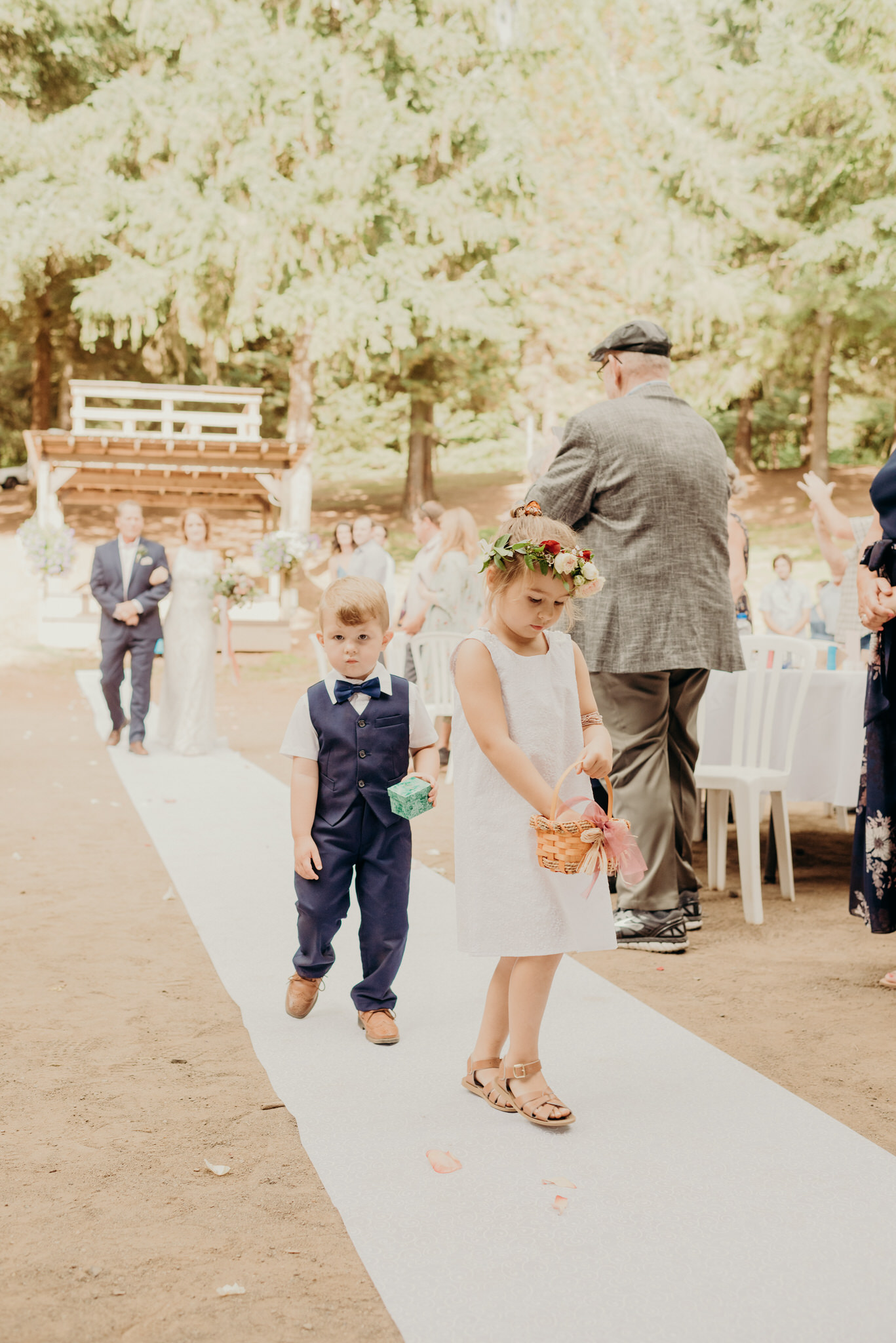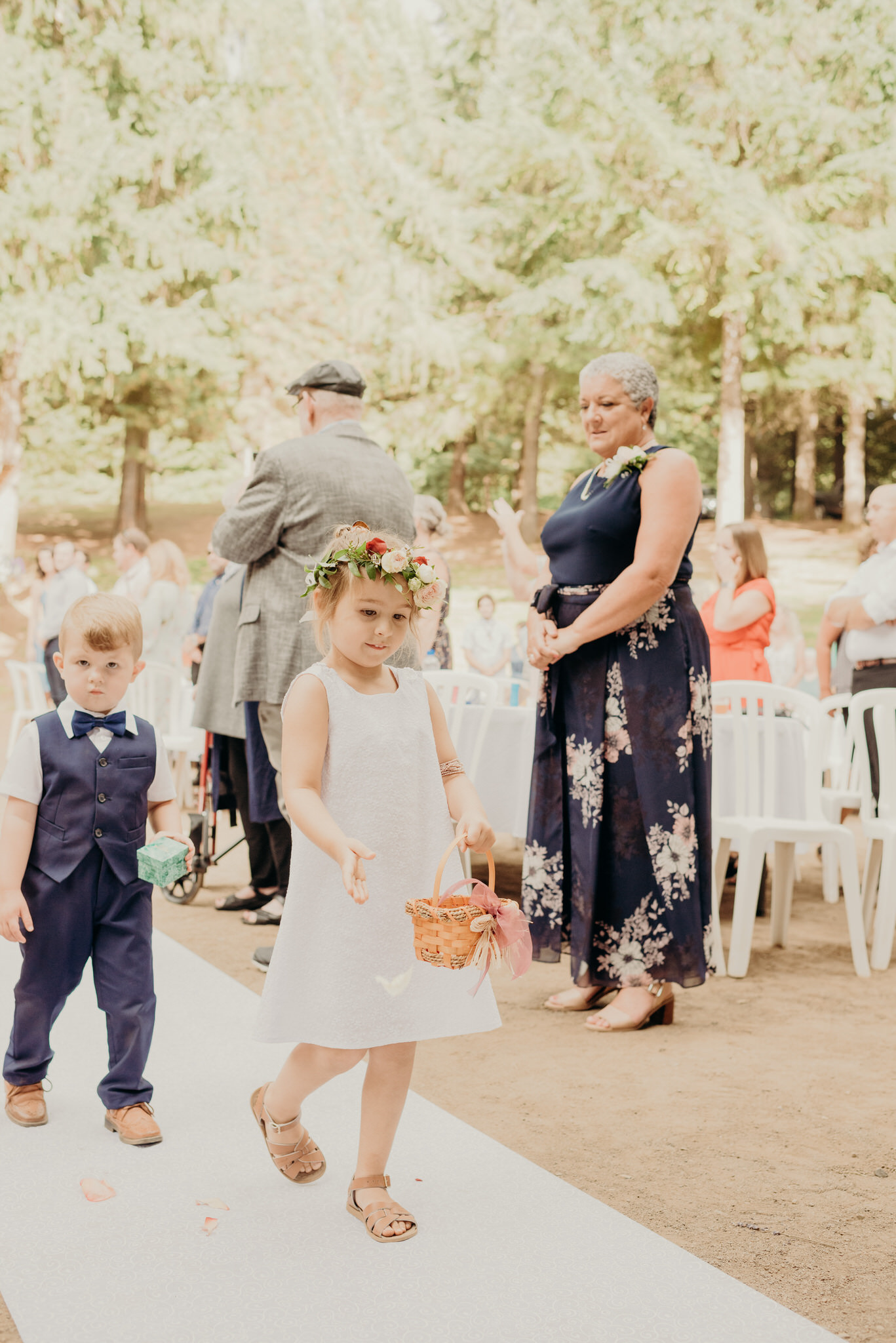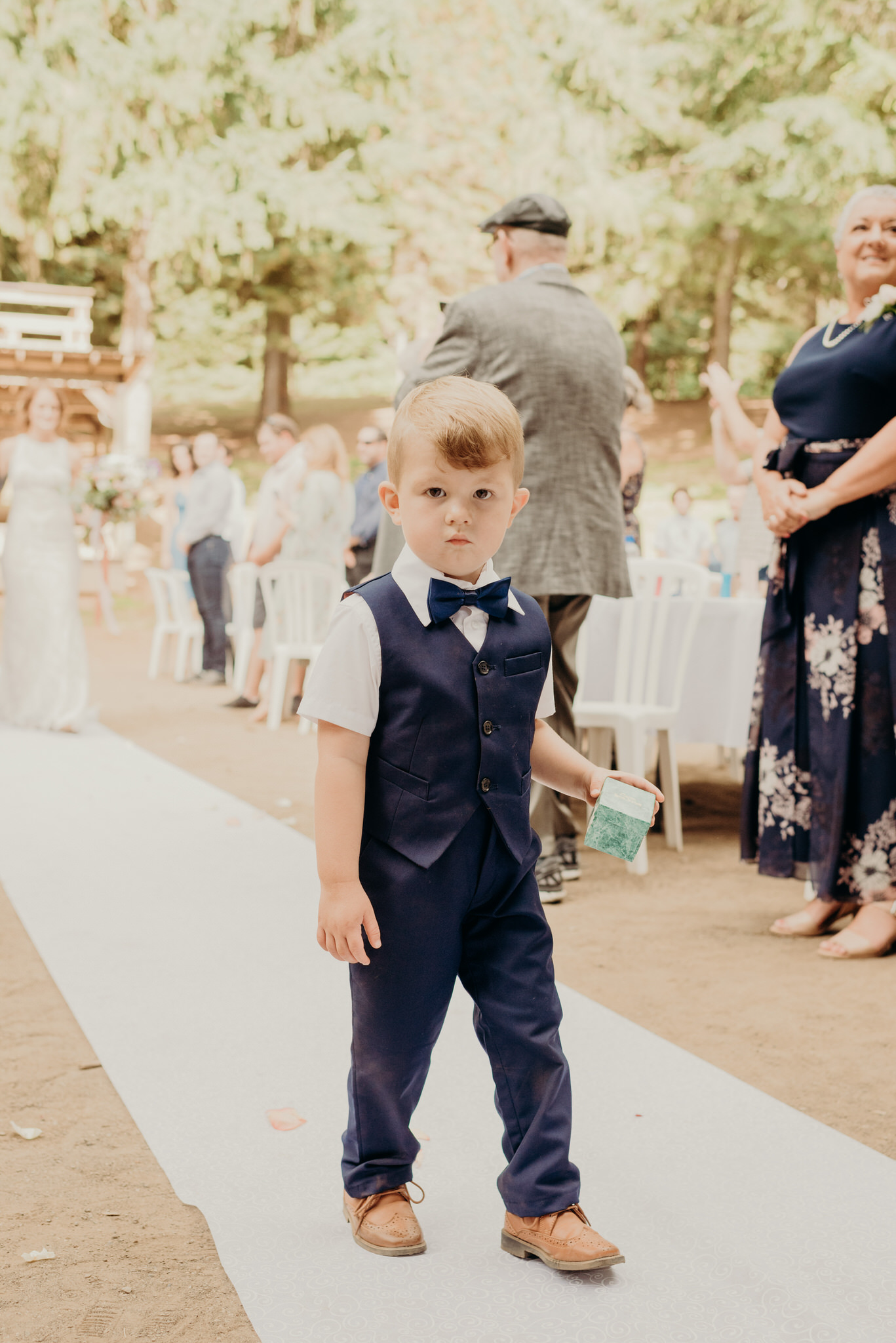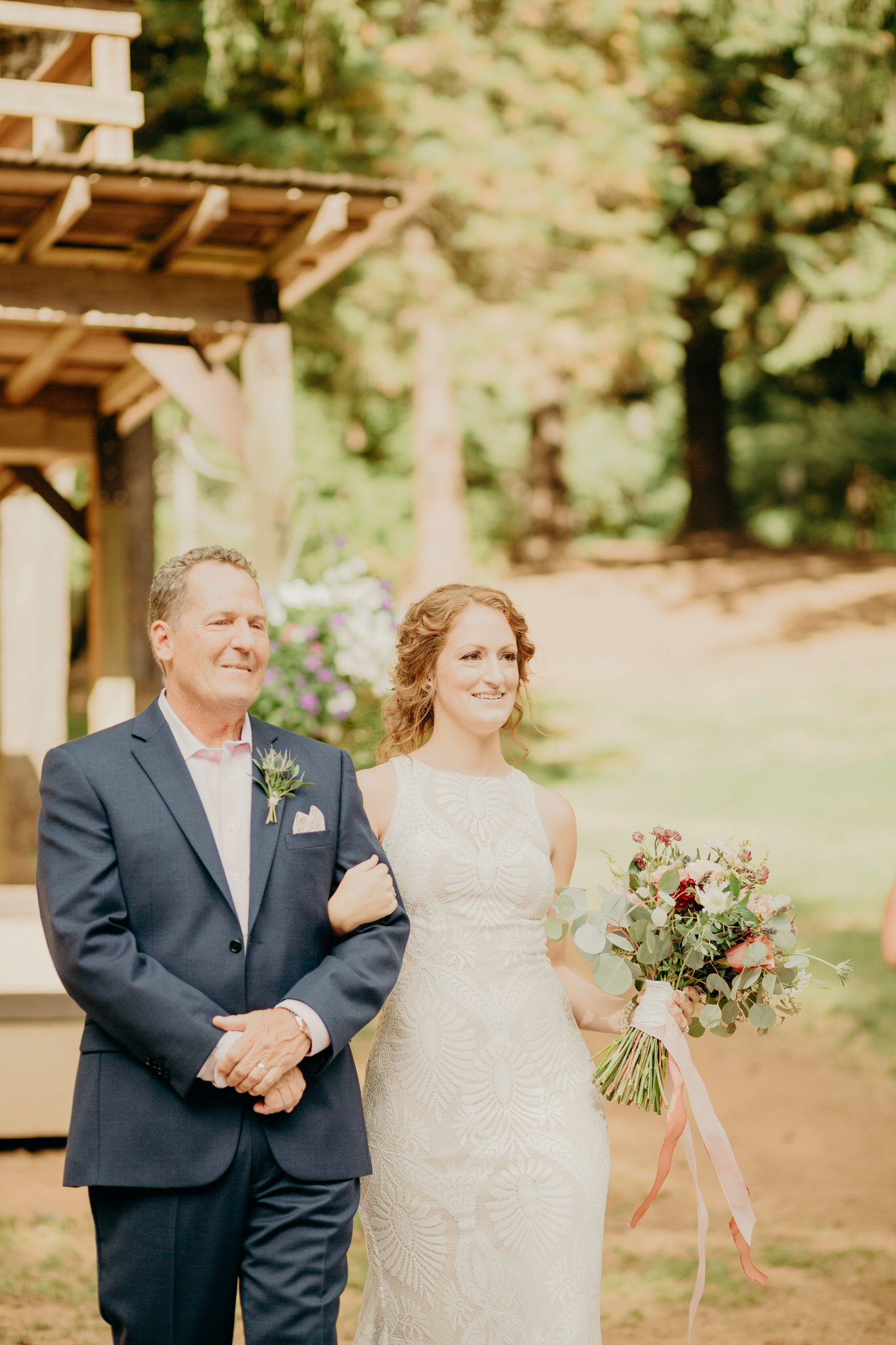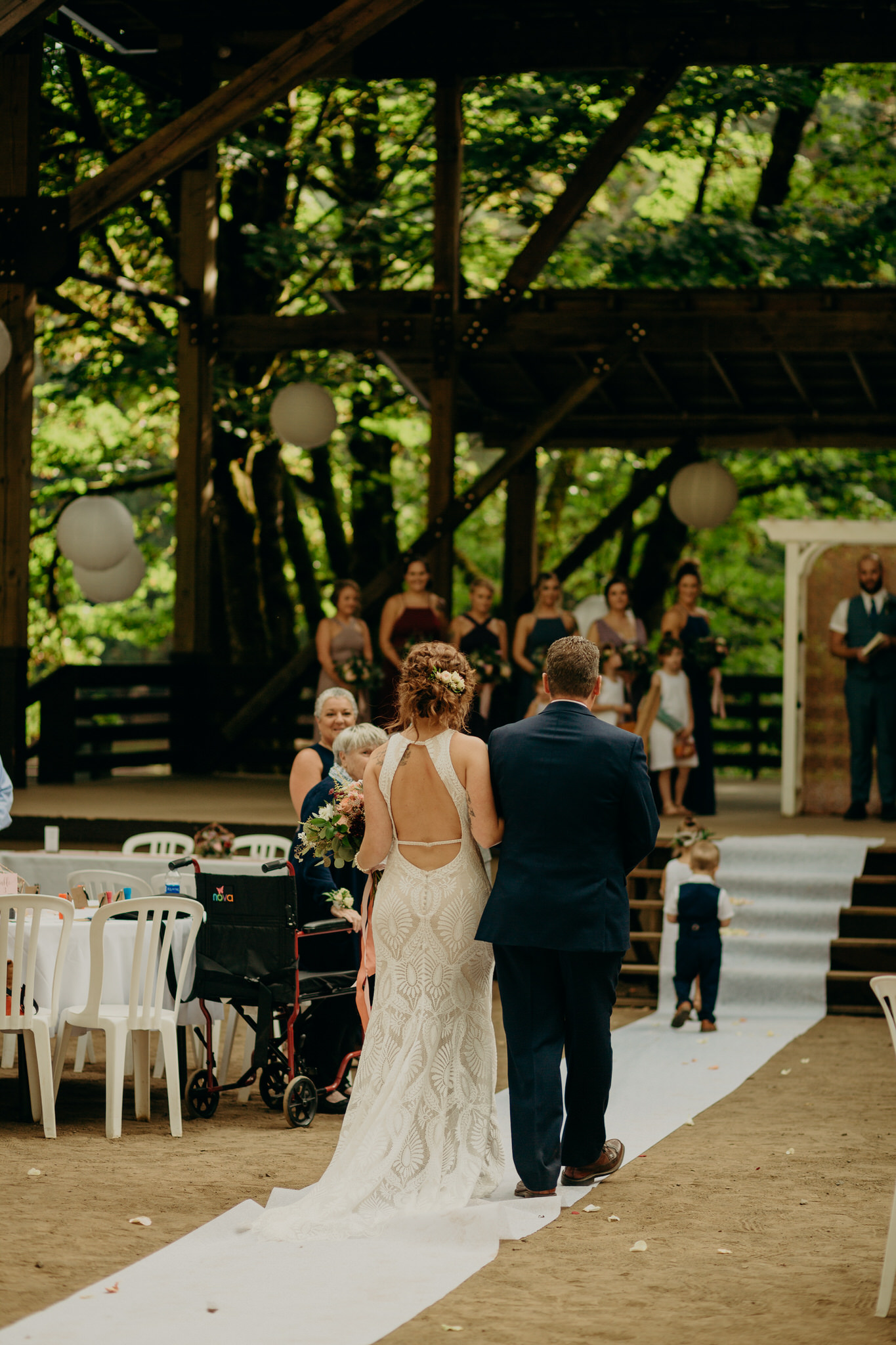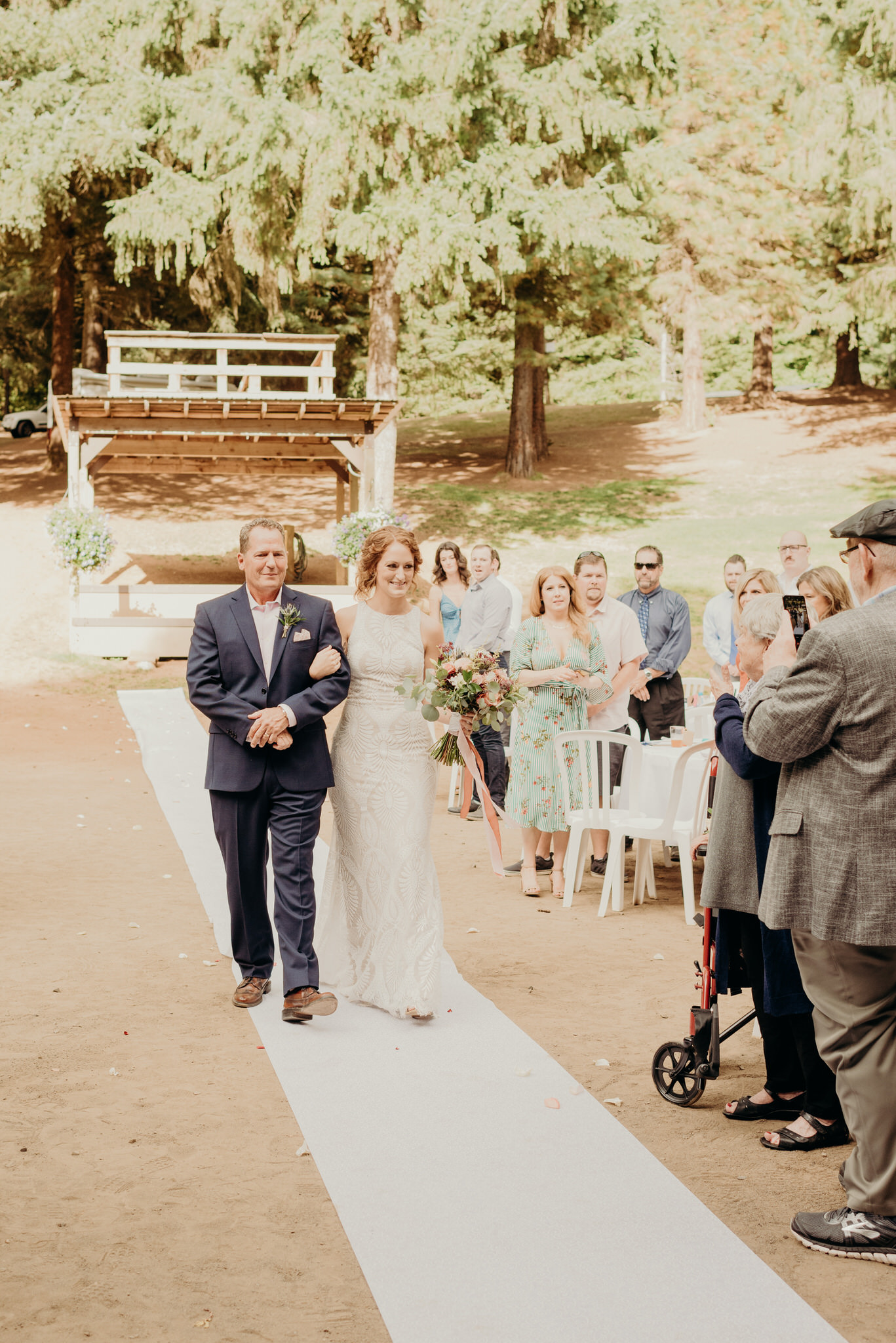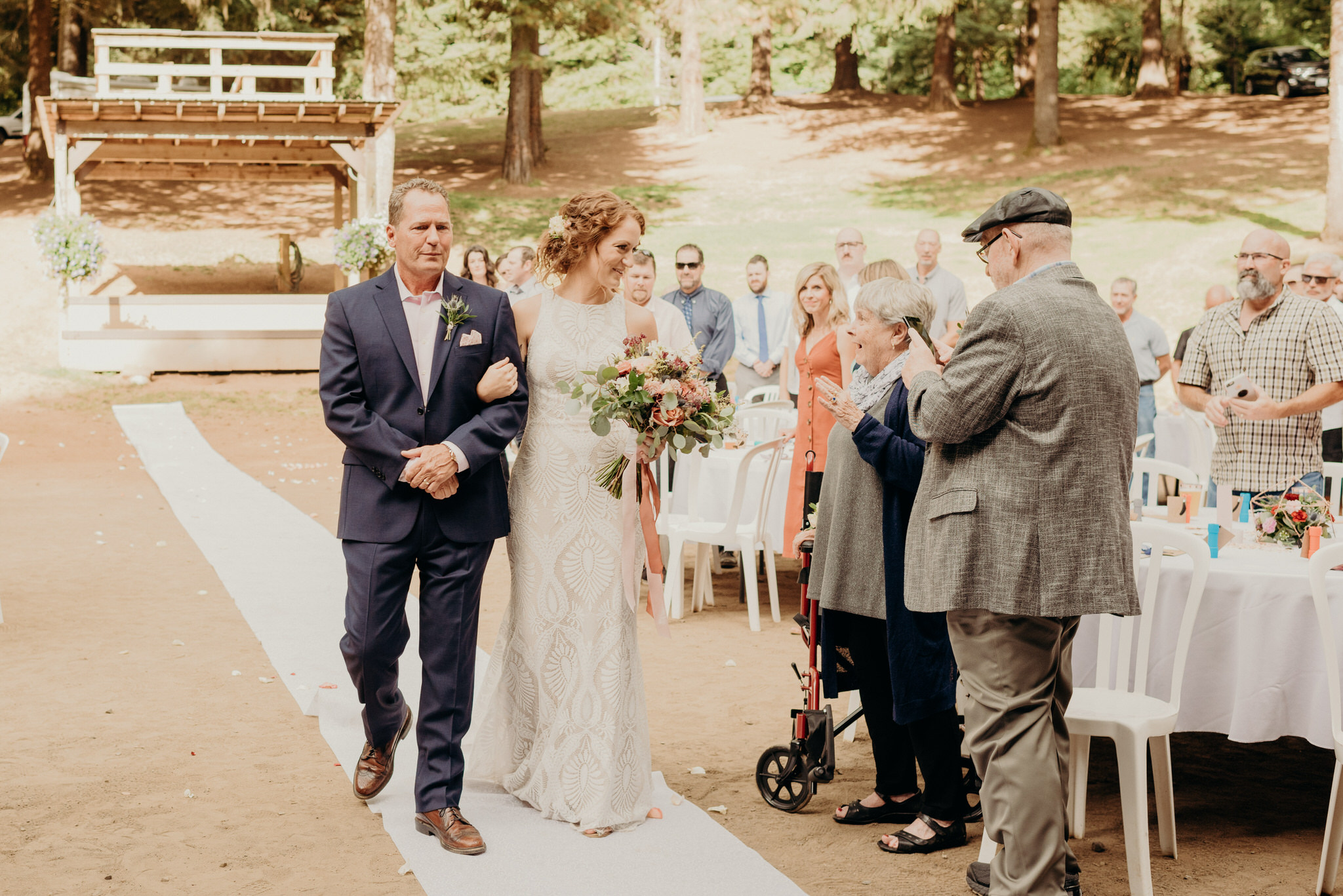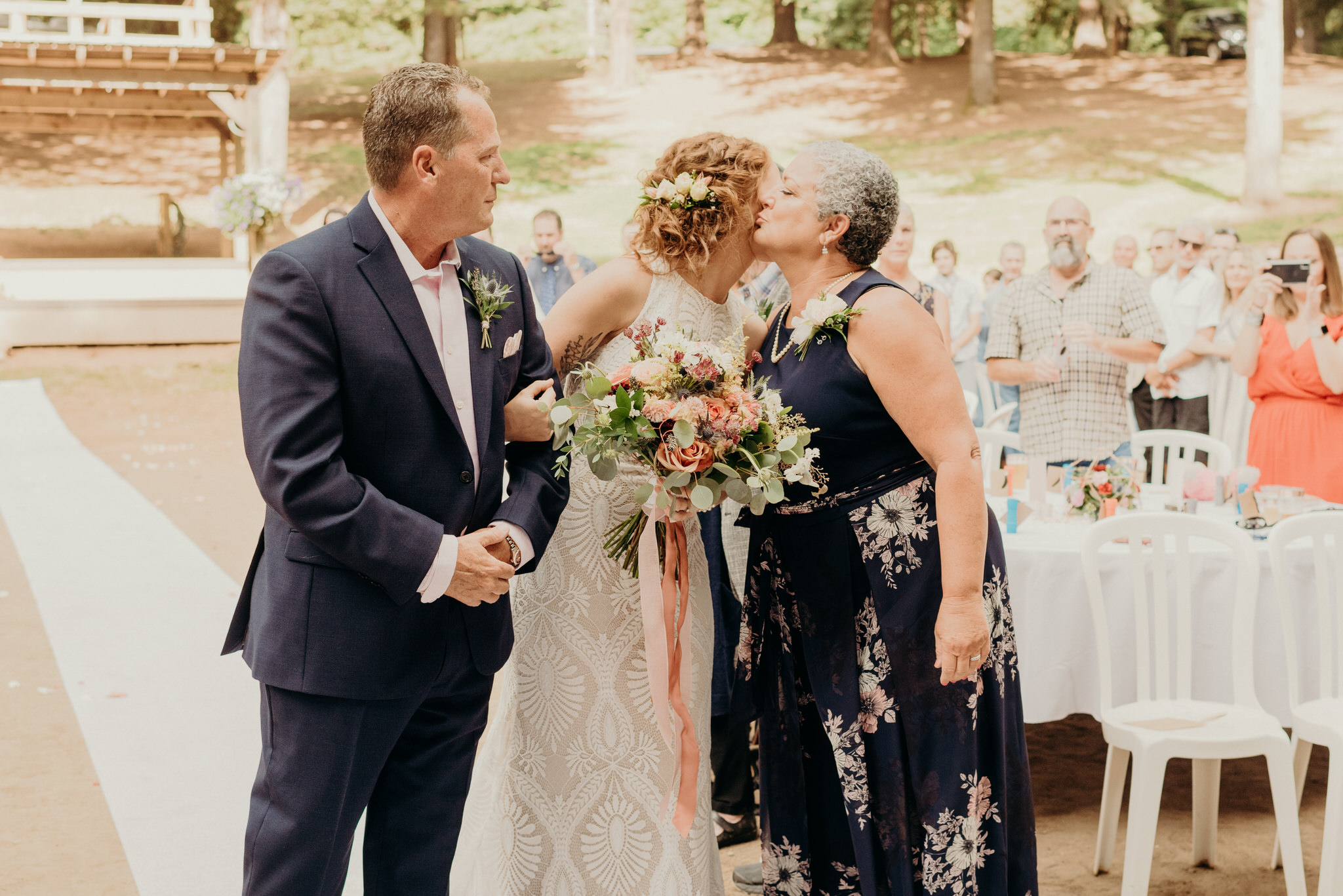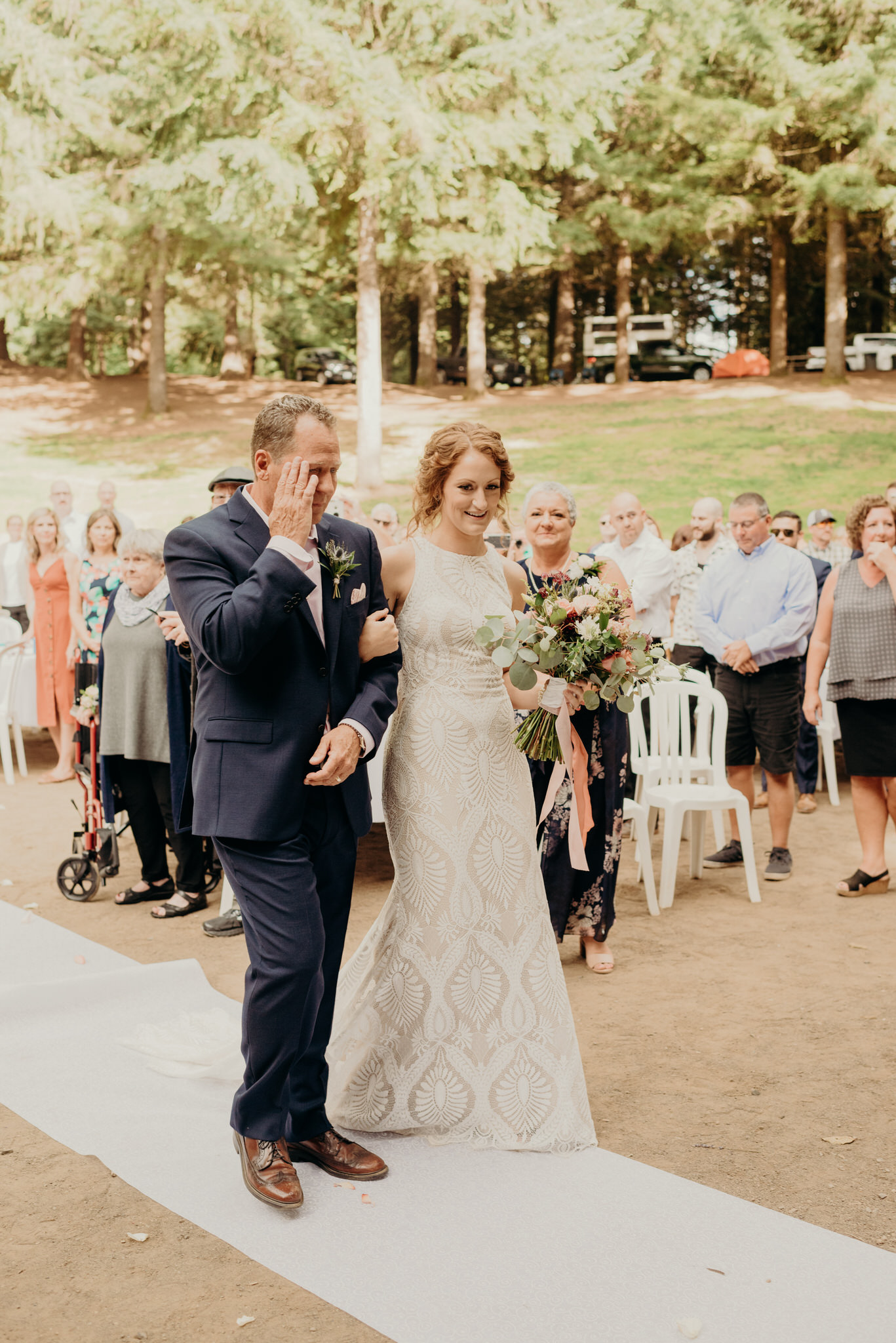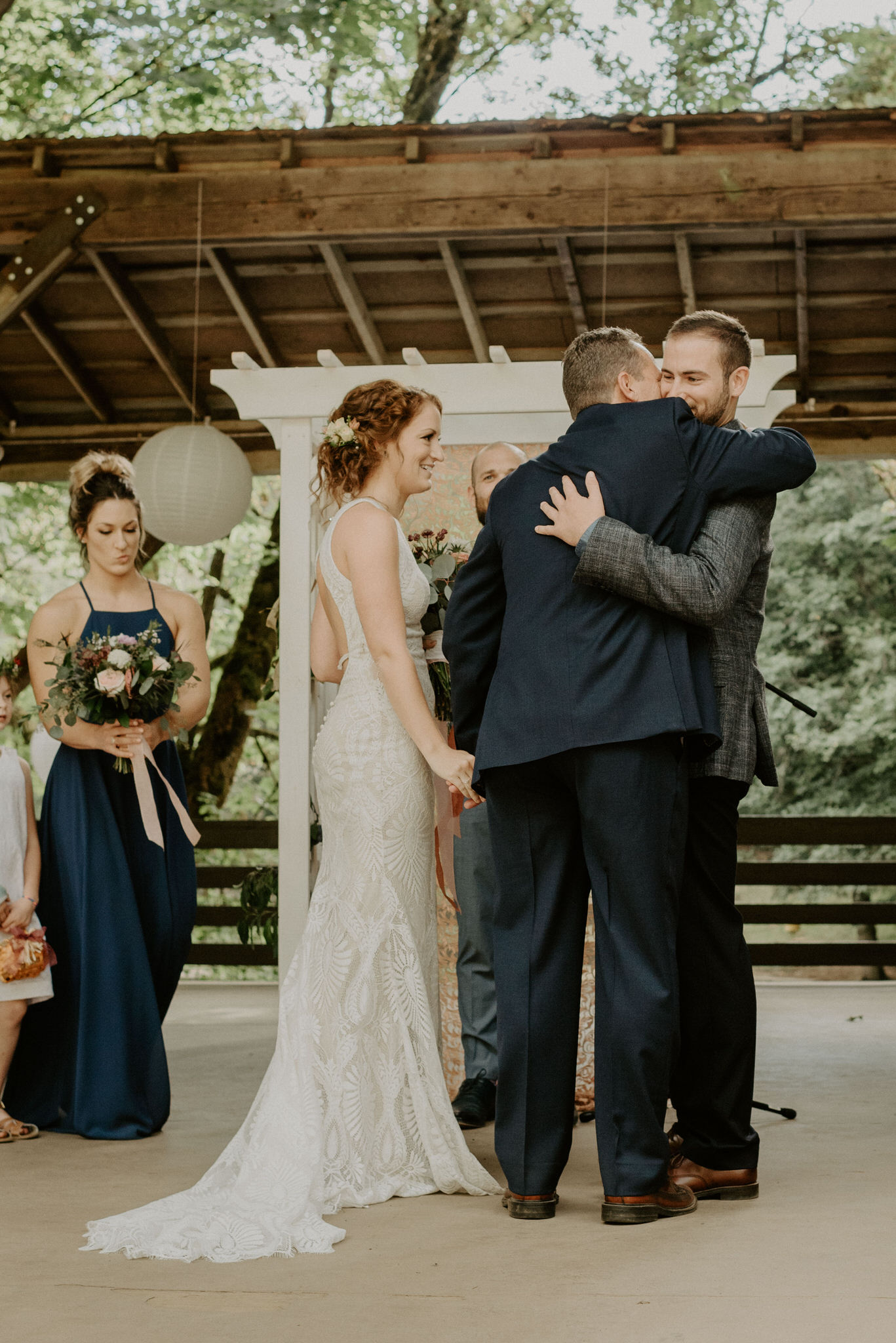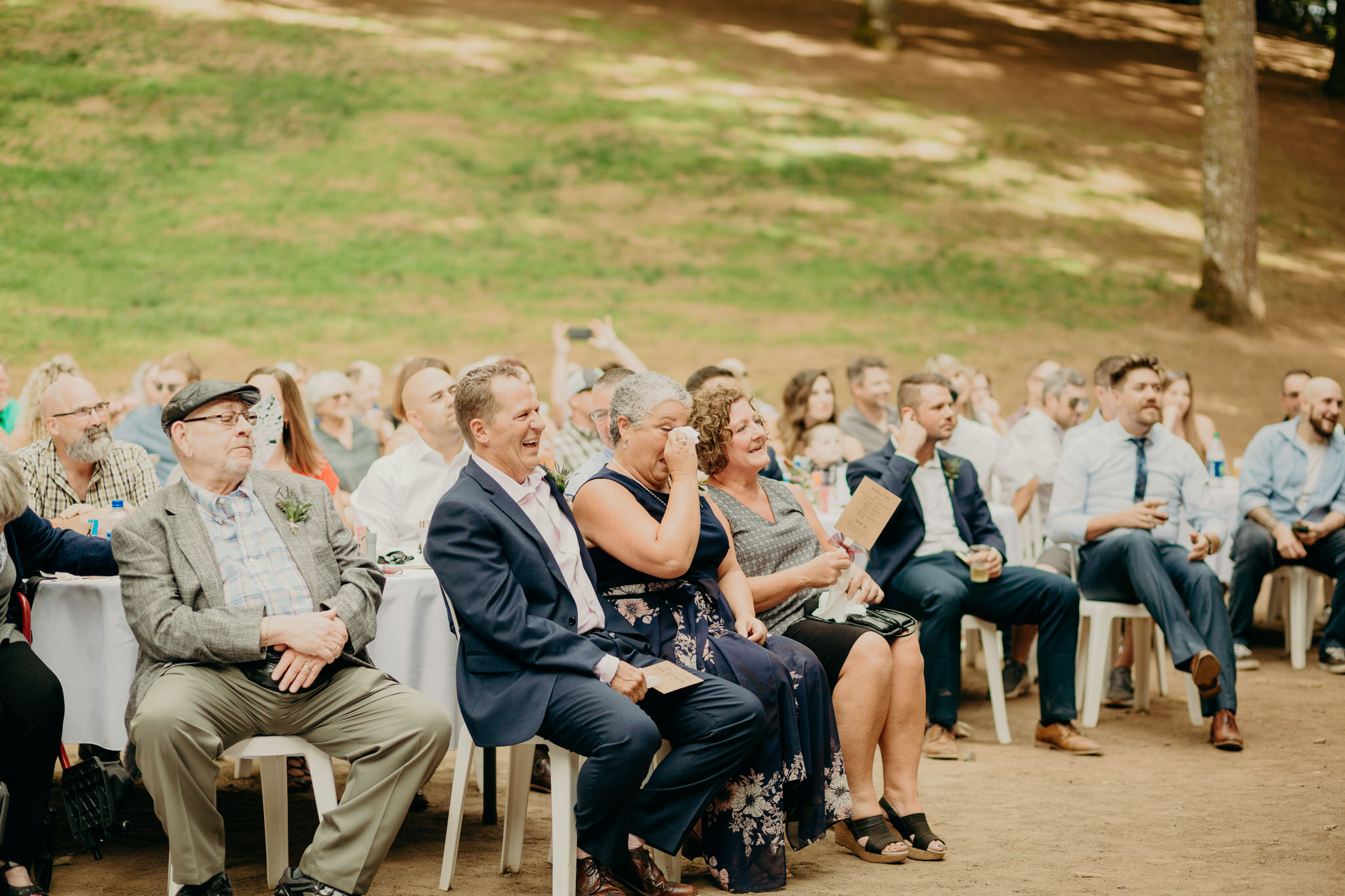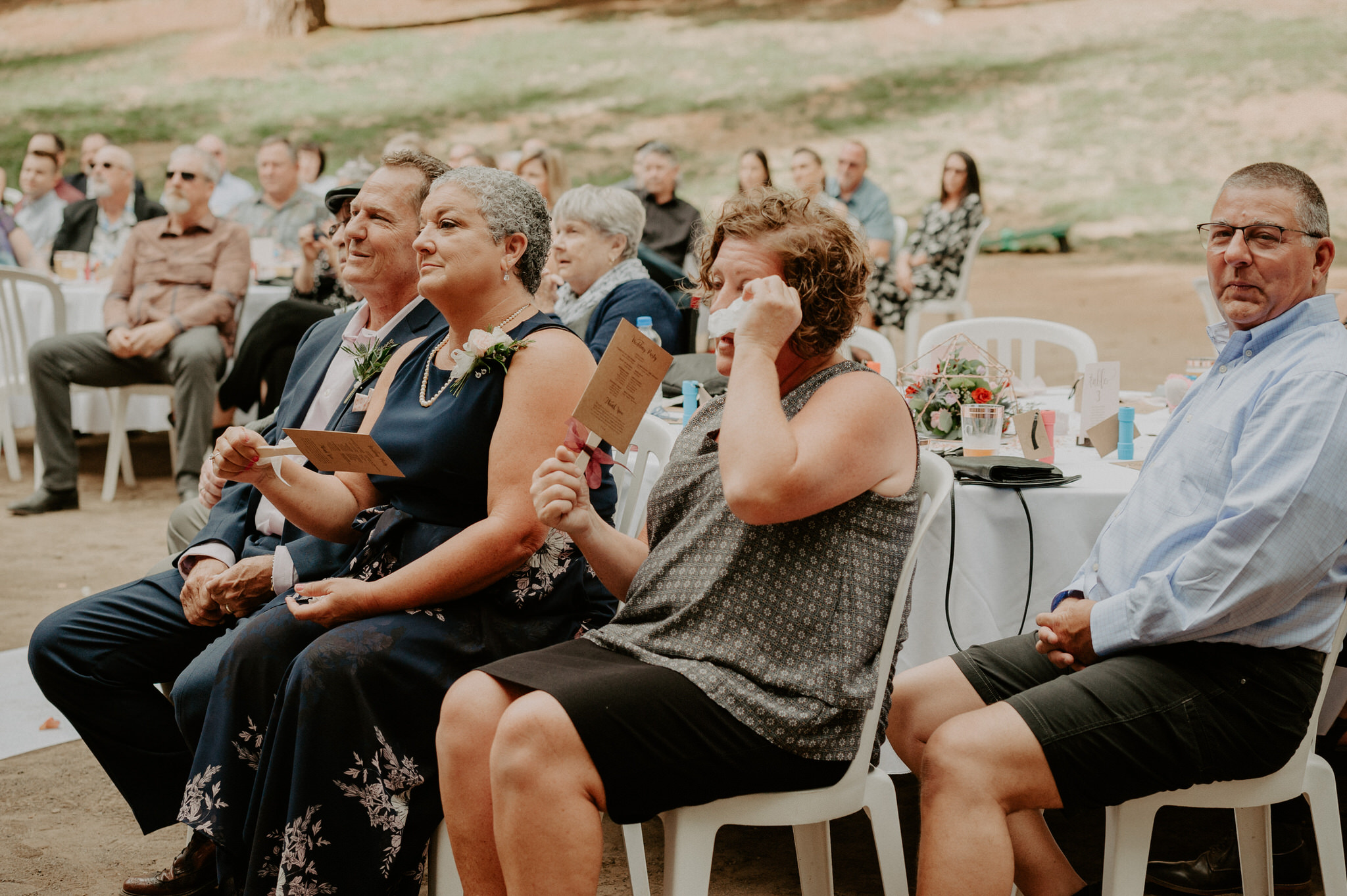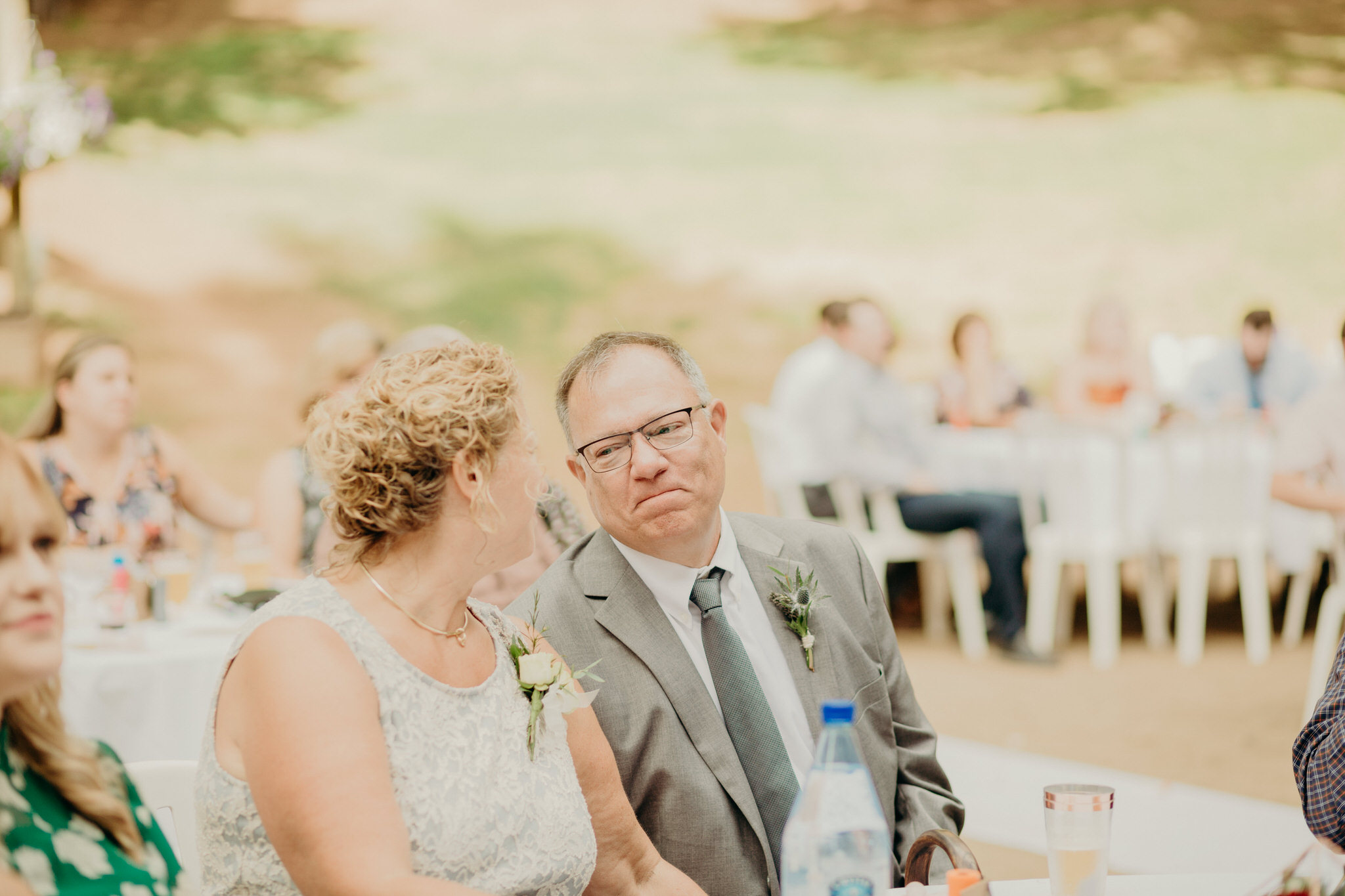 A close friend of the couple officiated their ceremony. Presley and Eric spoke their vows in front of their family and friends, and they vowed to find each other in the next life. I thought that was such an amazing and unique sentence to add into the ceremony. When they were pronounced husband and wife, their dog joined them for the walk down the aisle. Sweet Nova, she was so cute!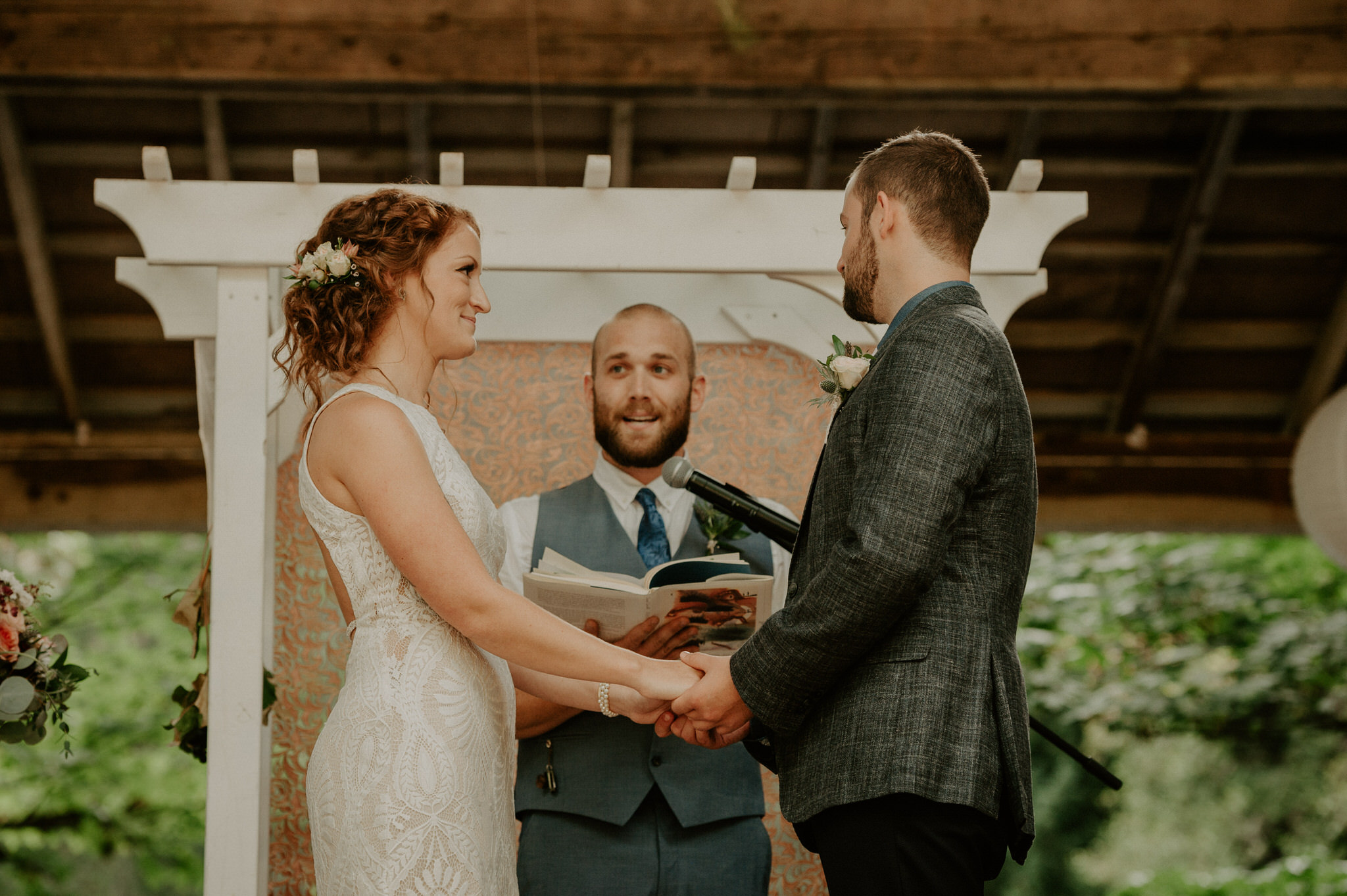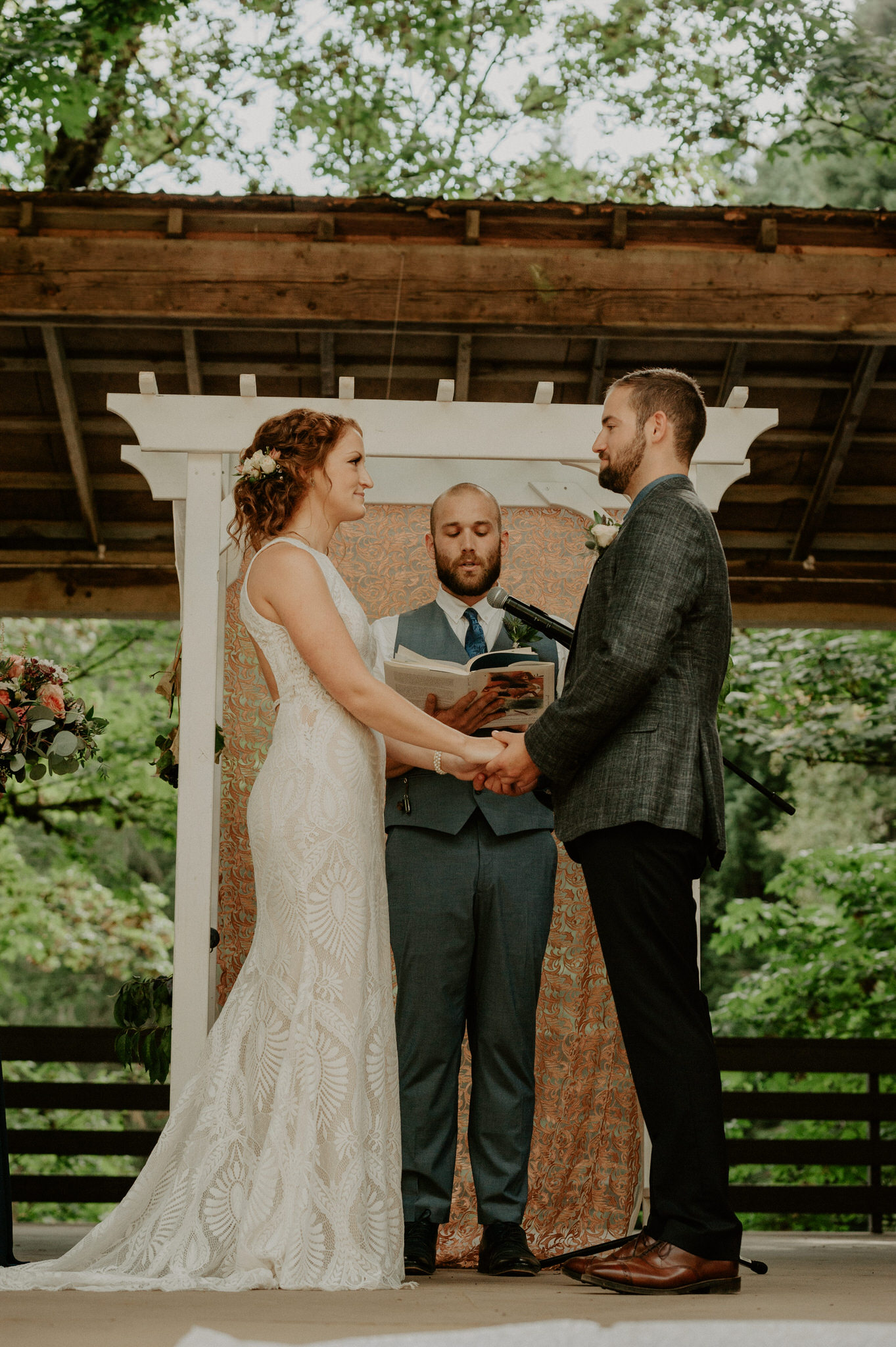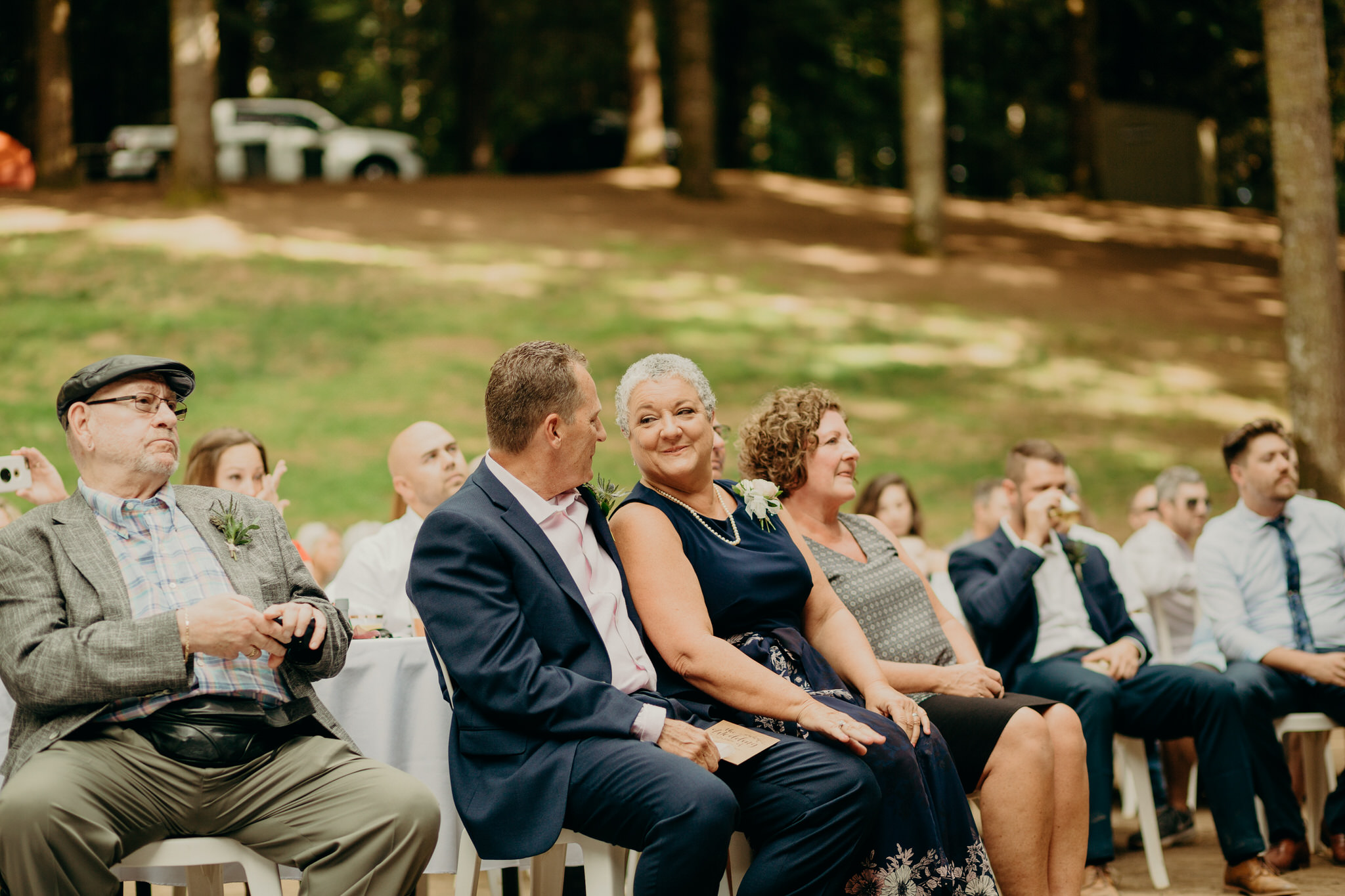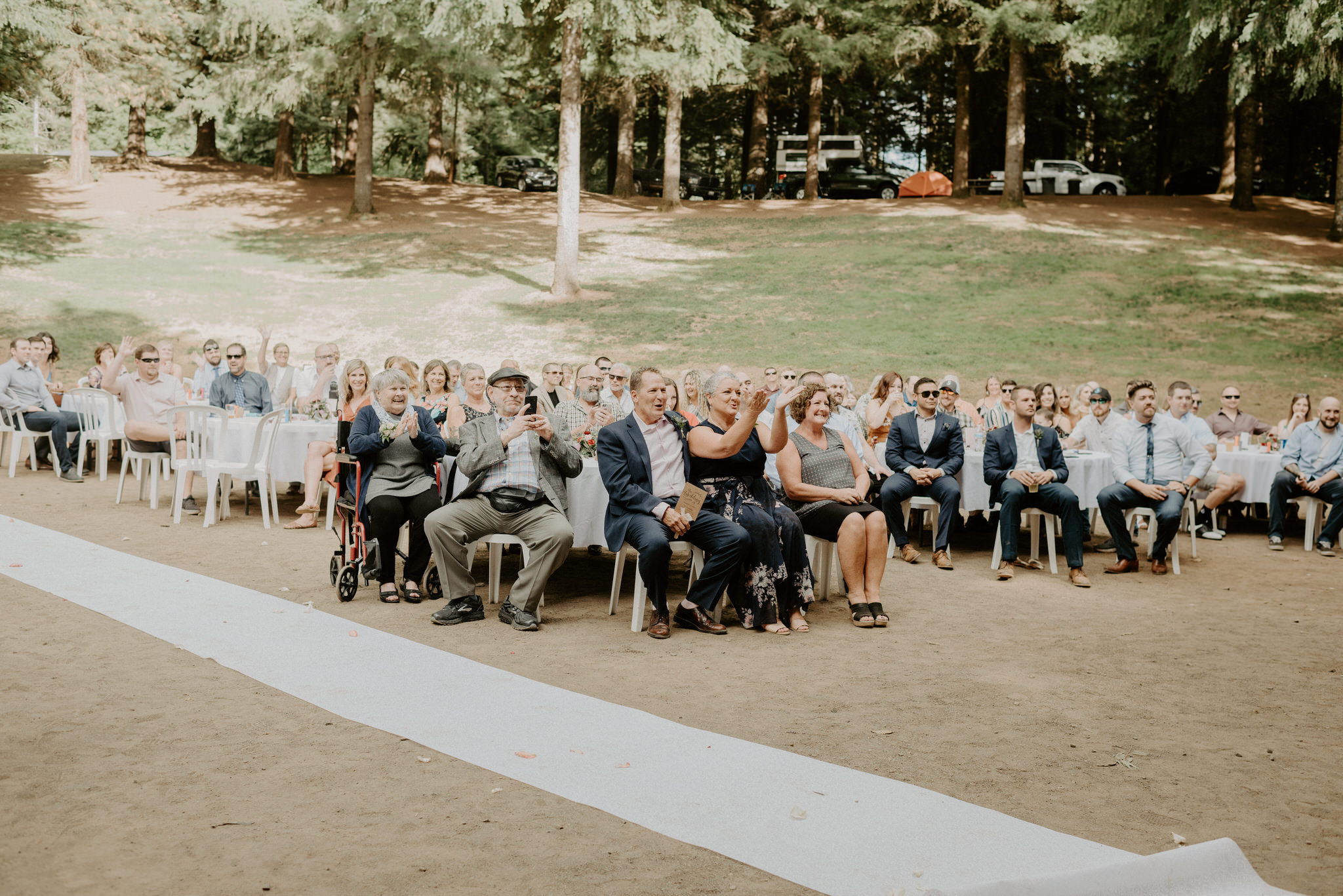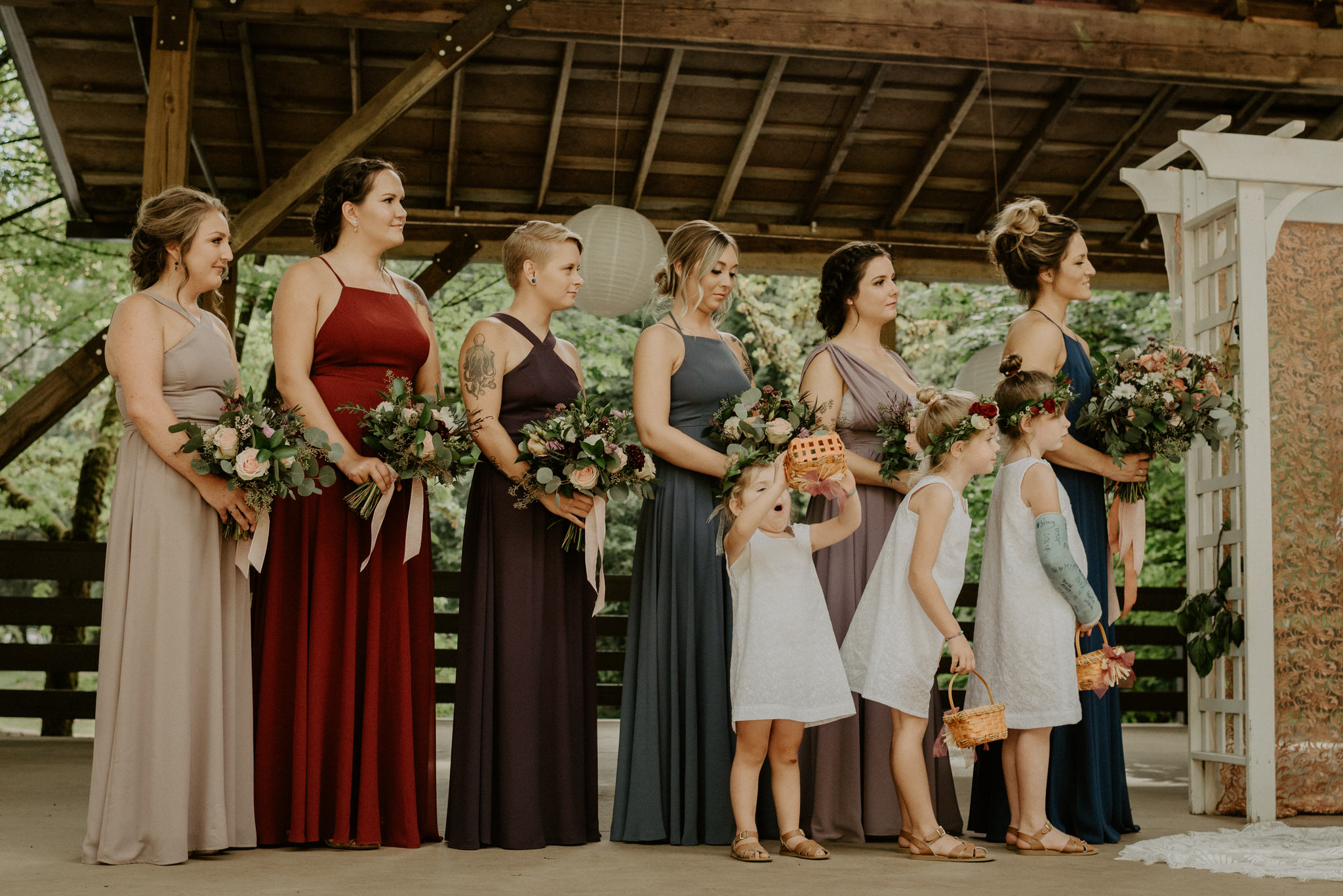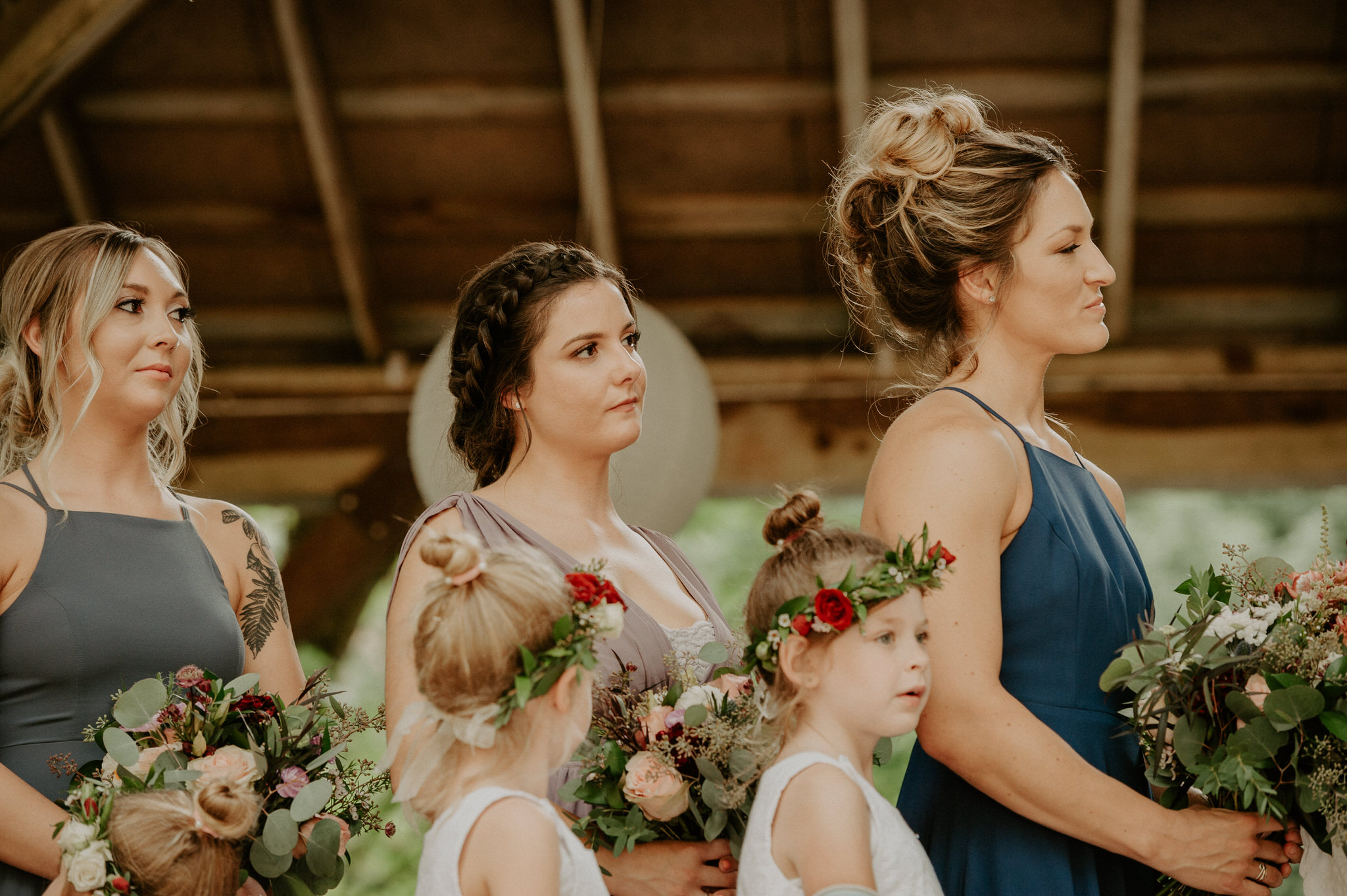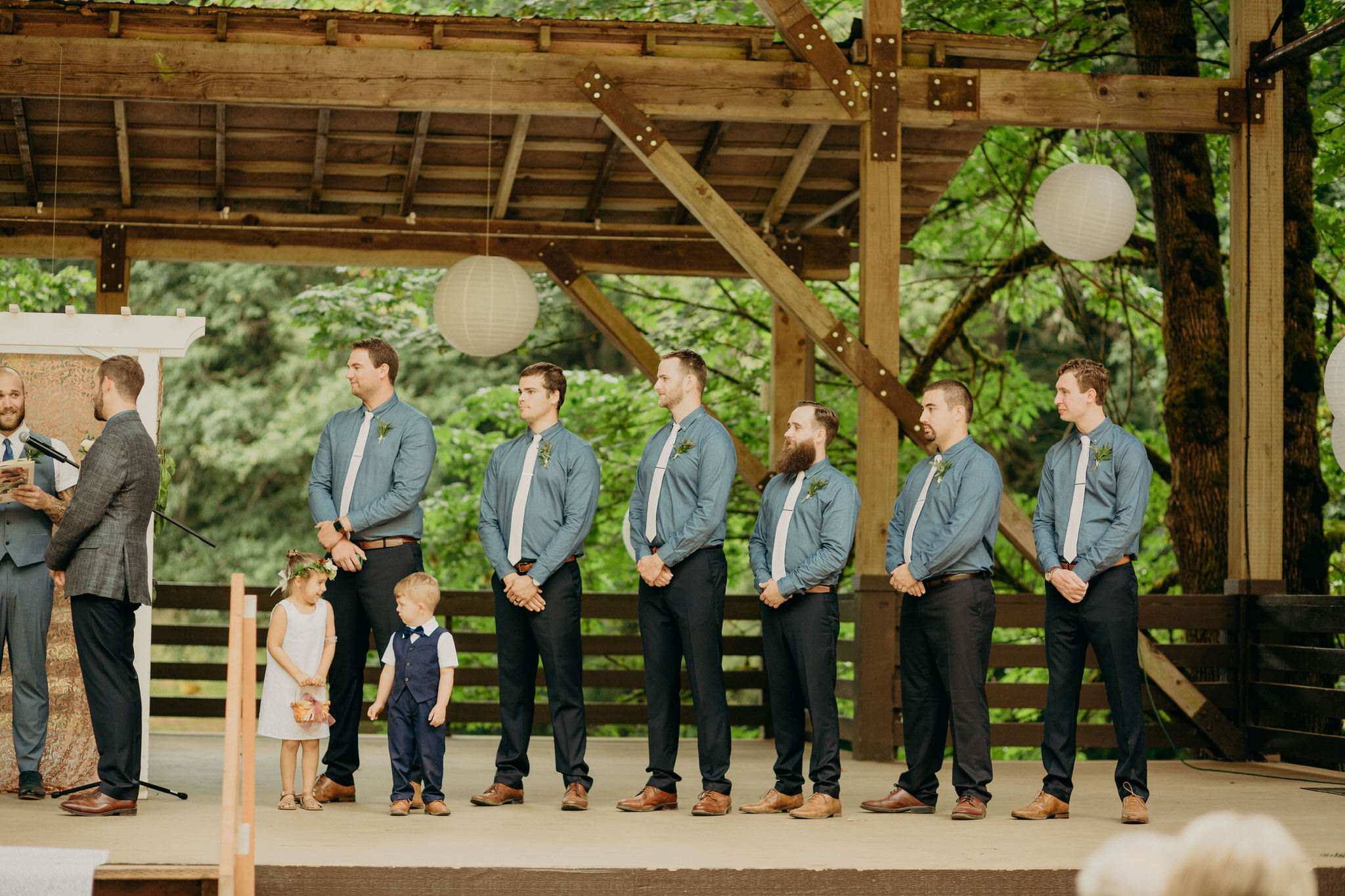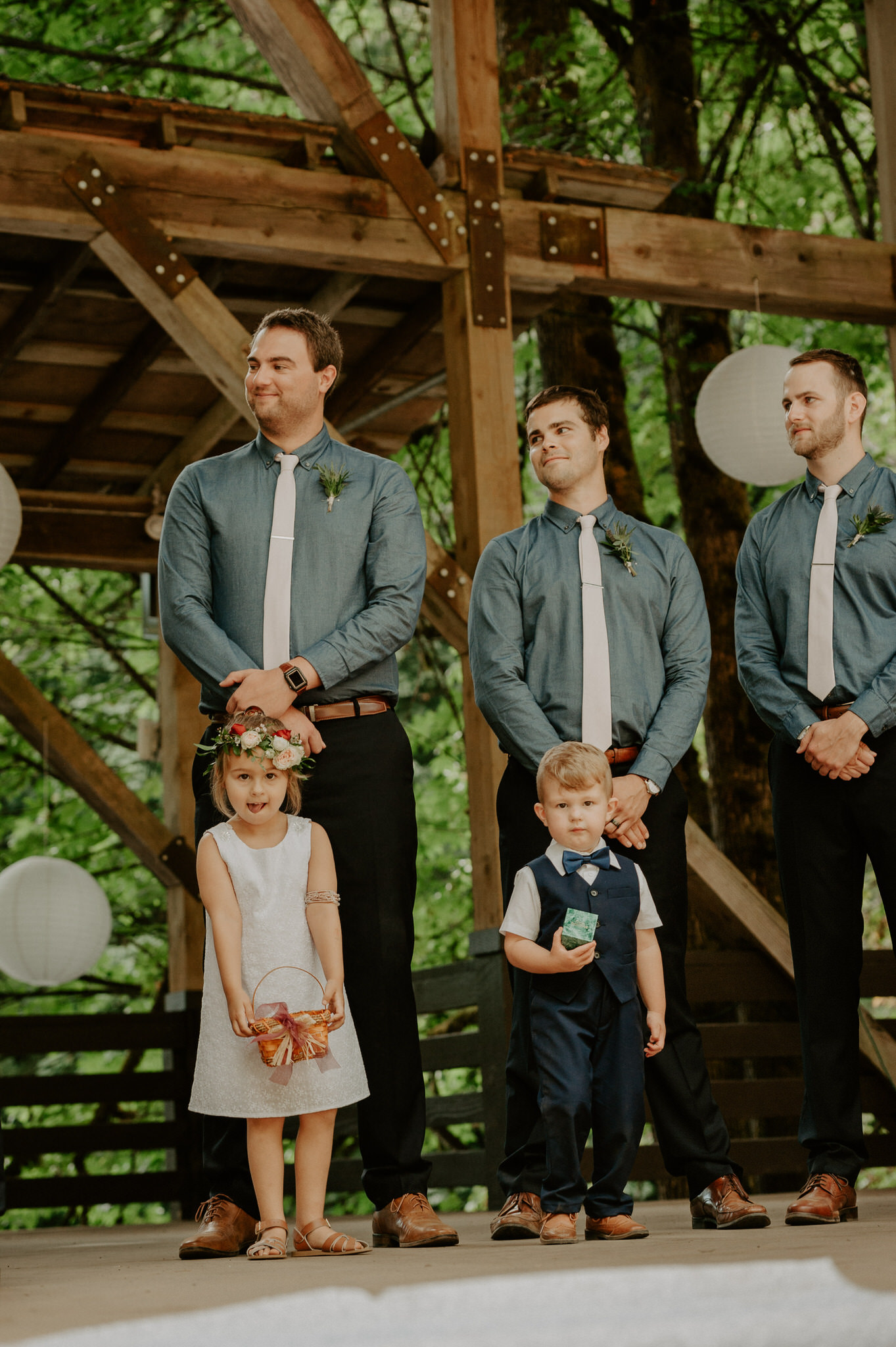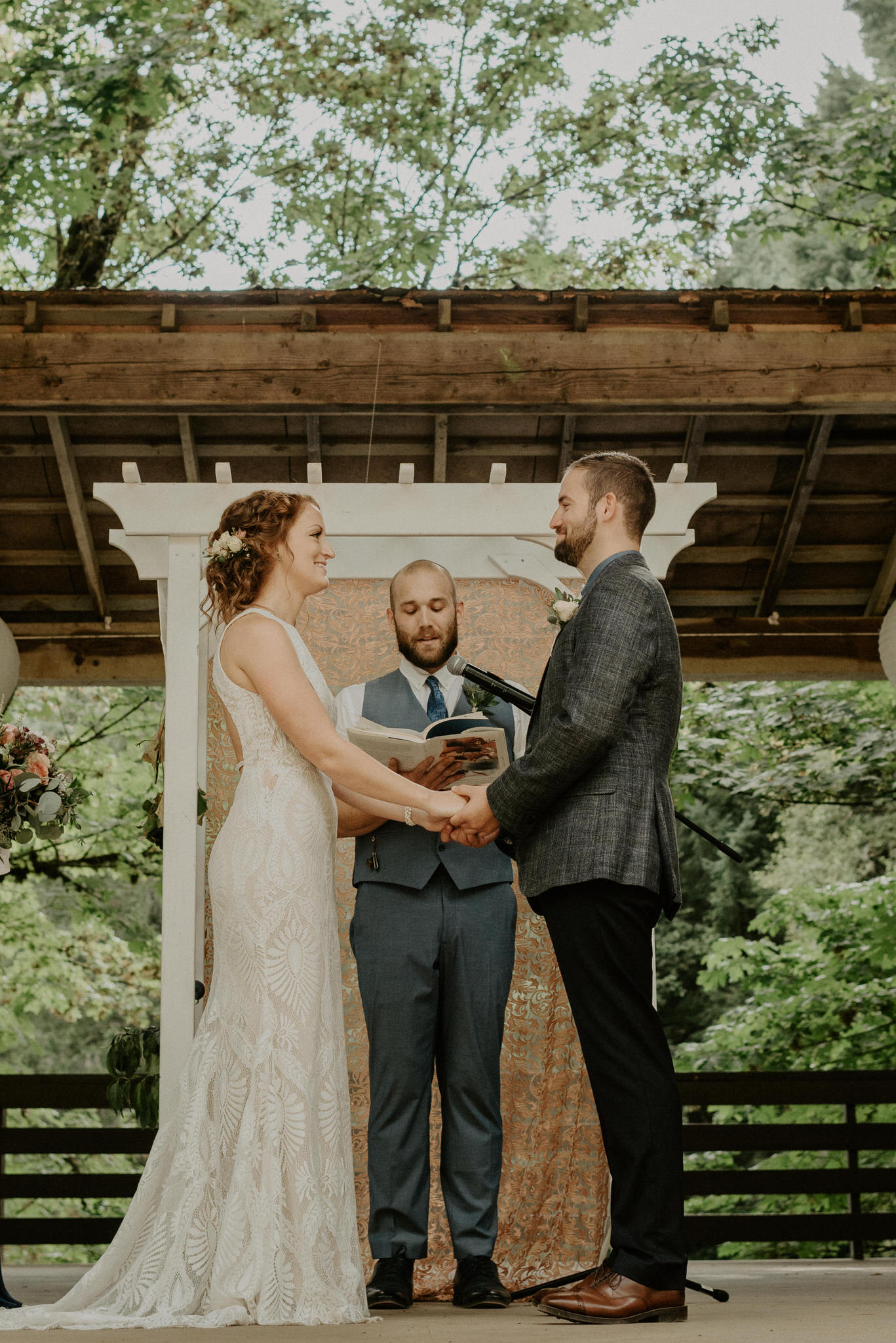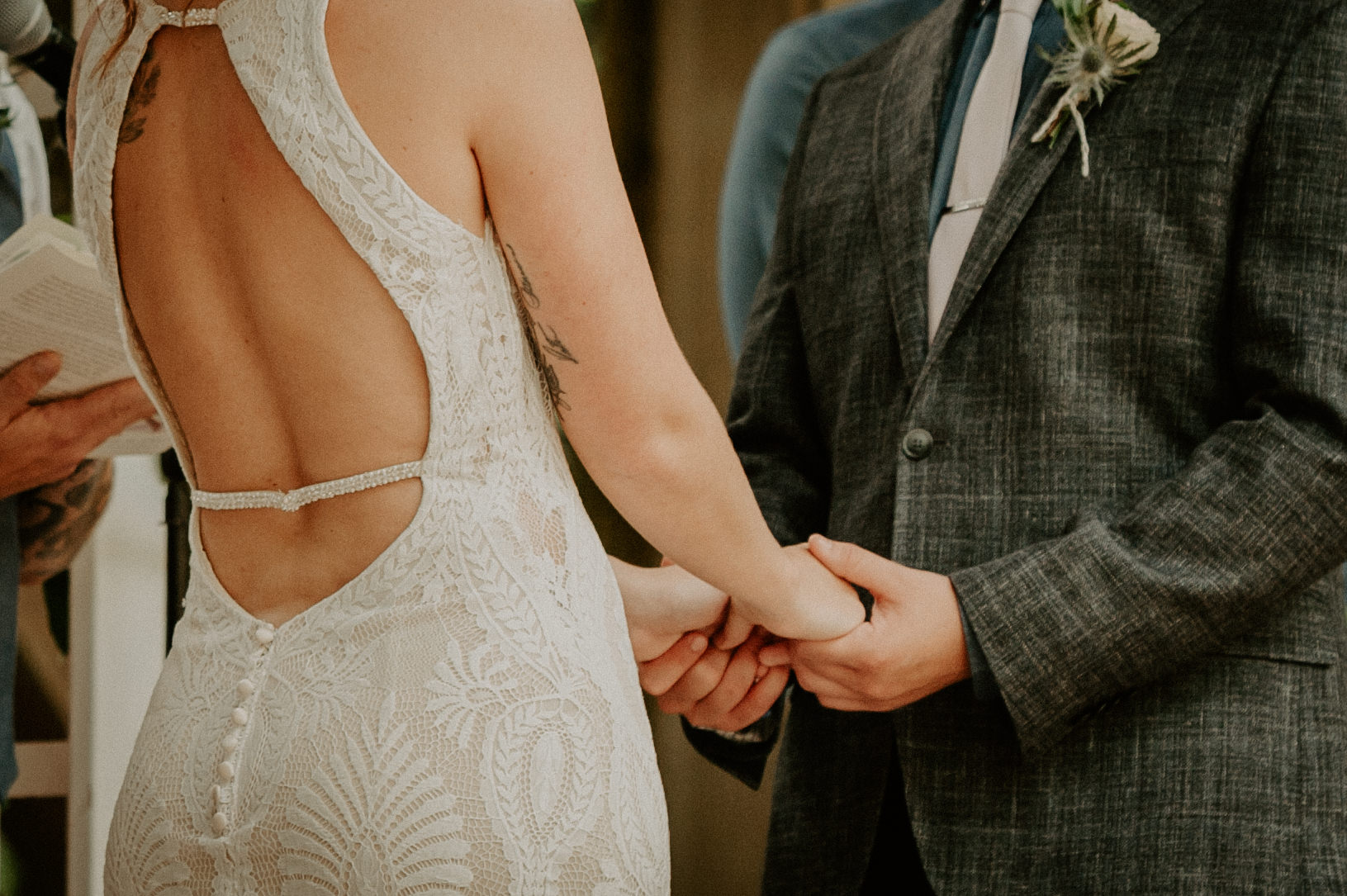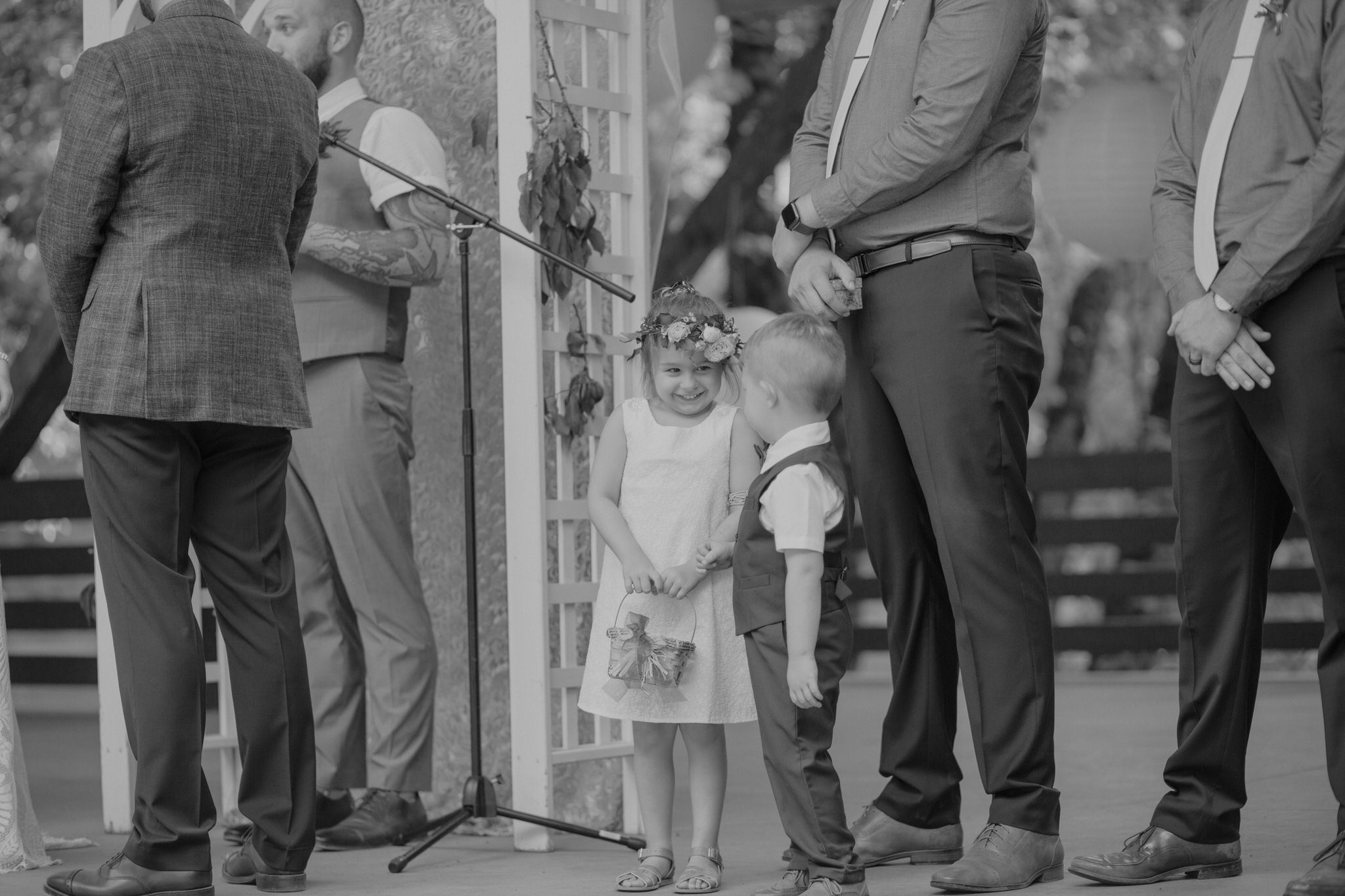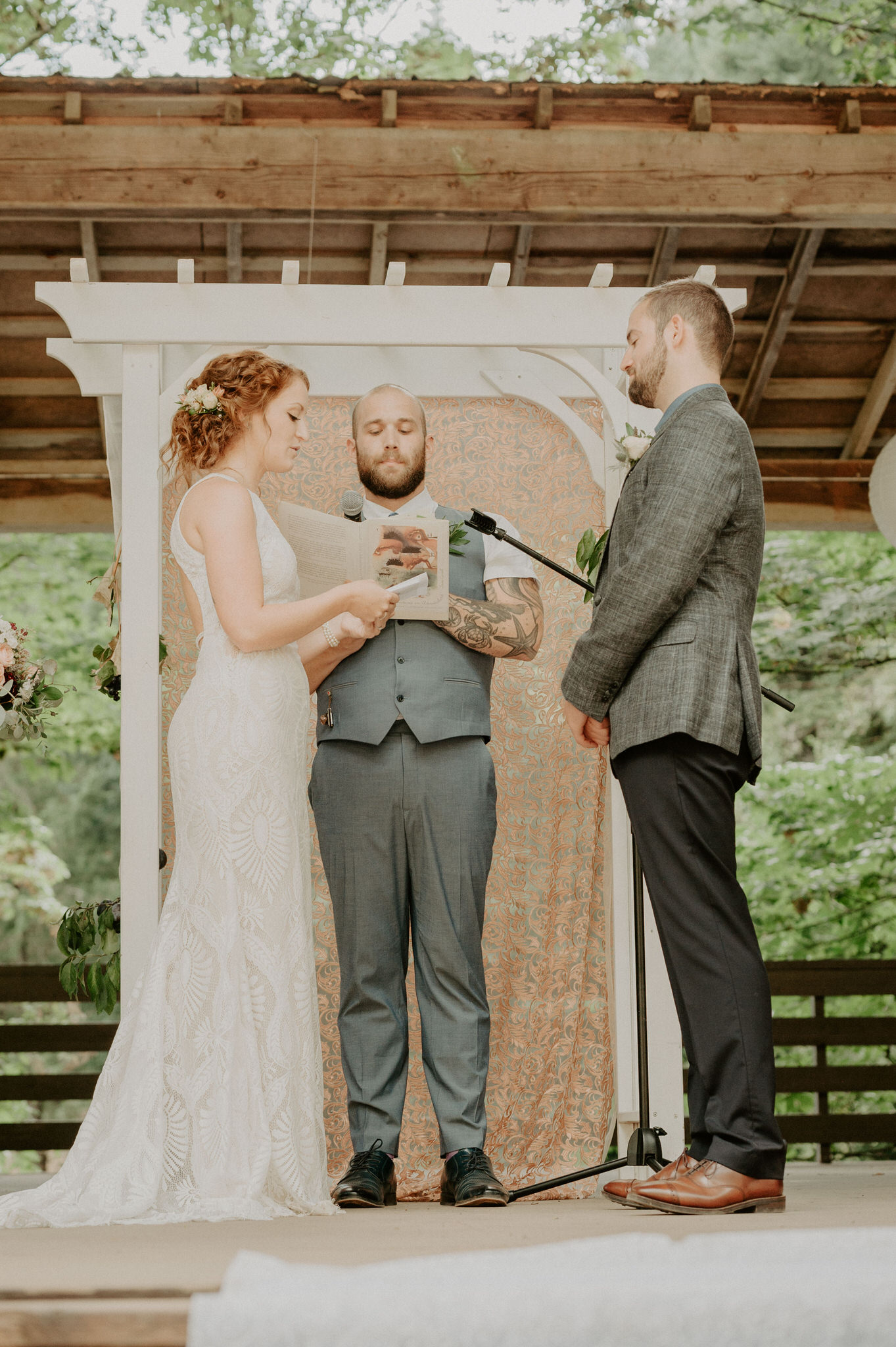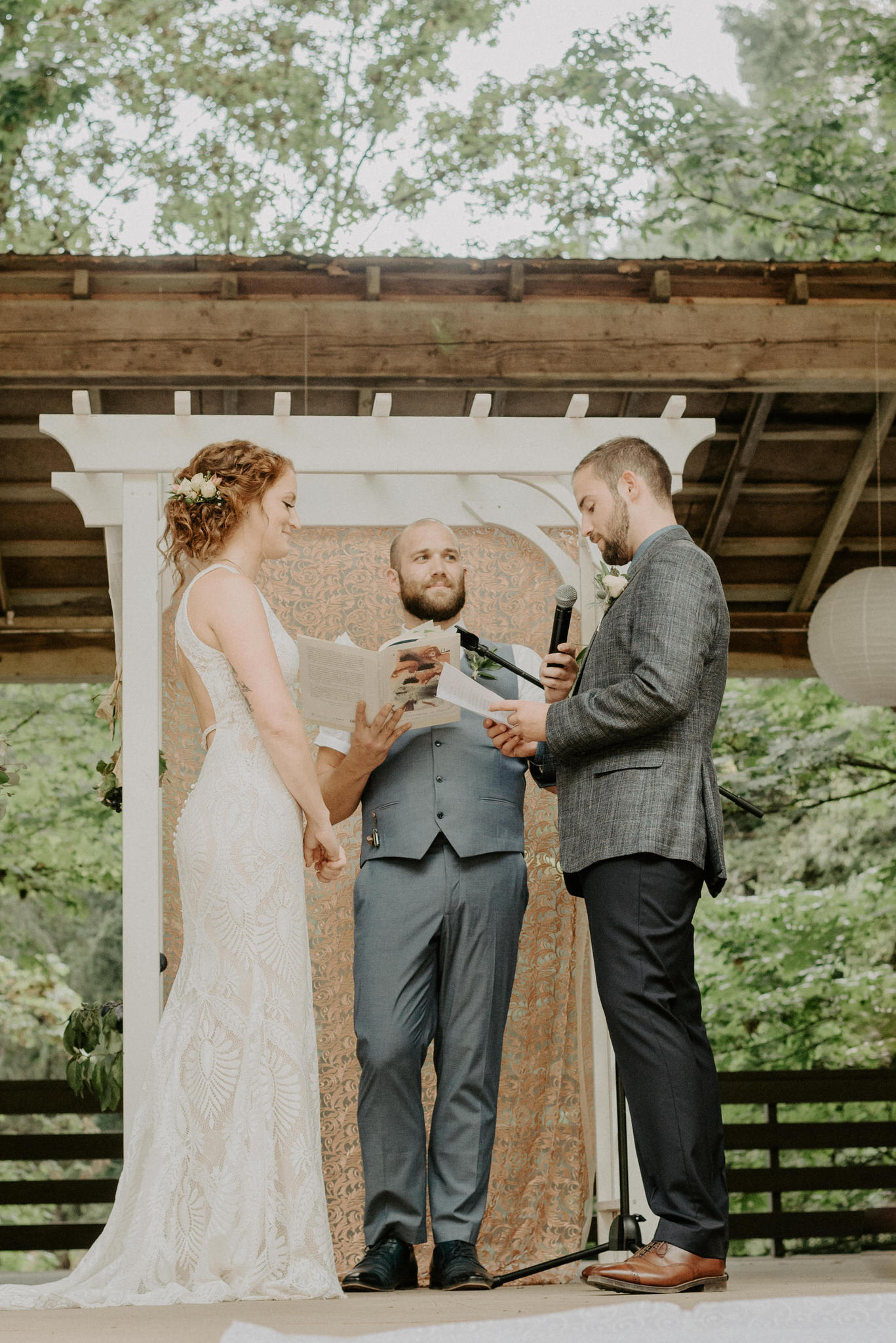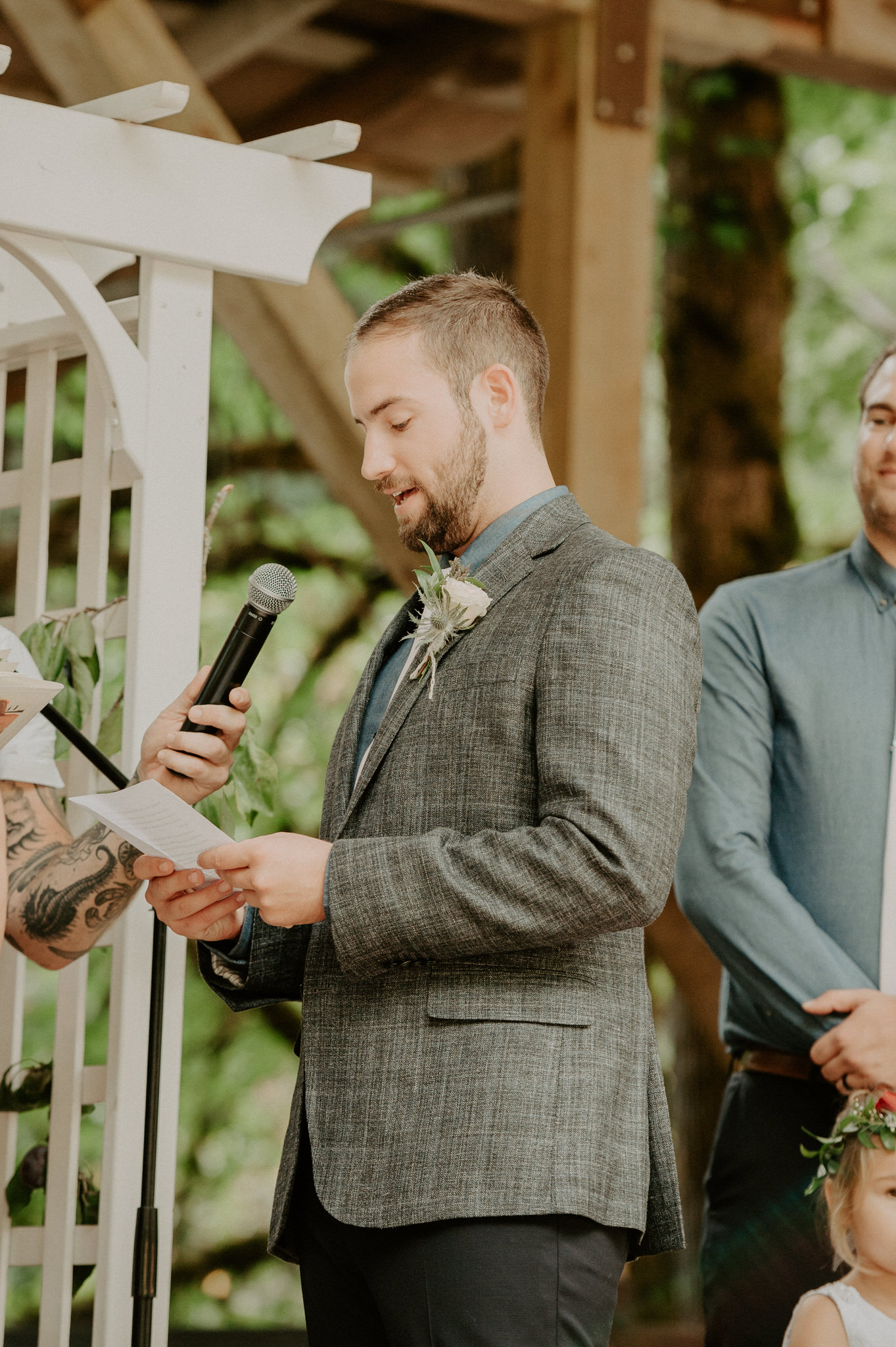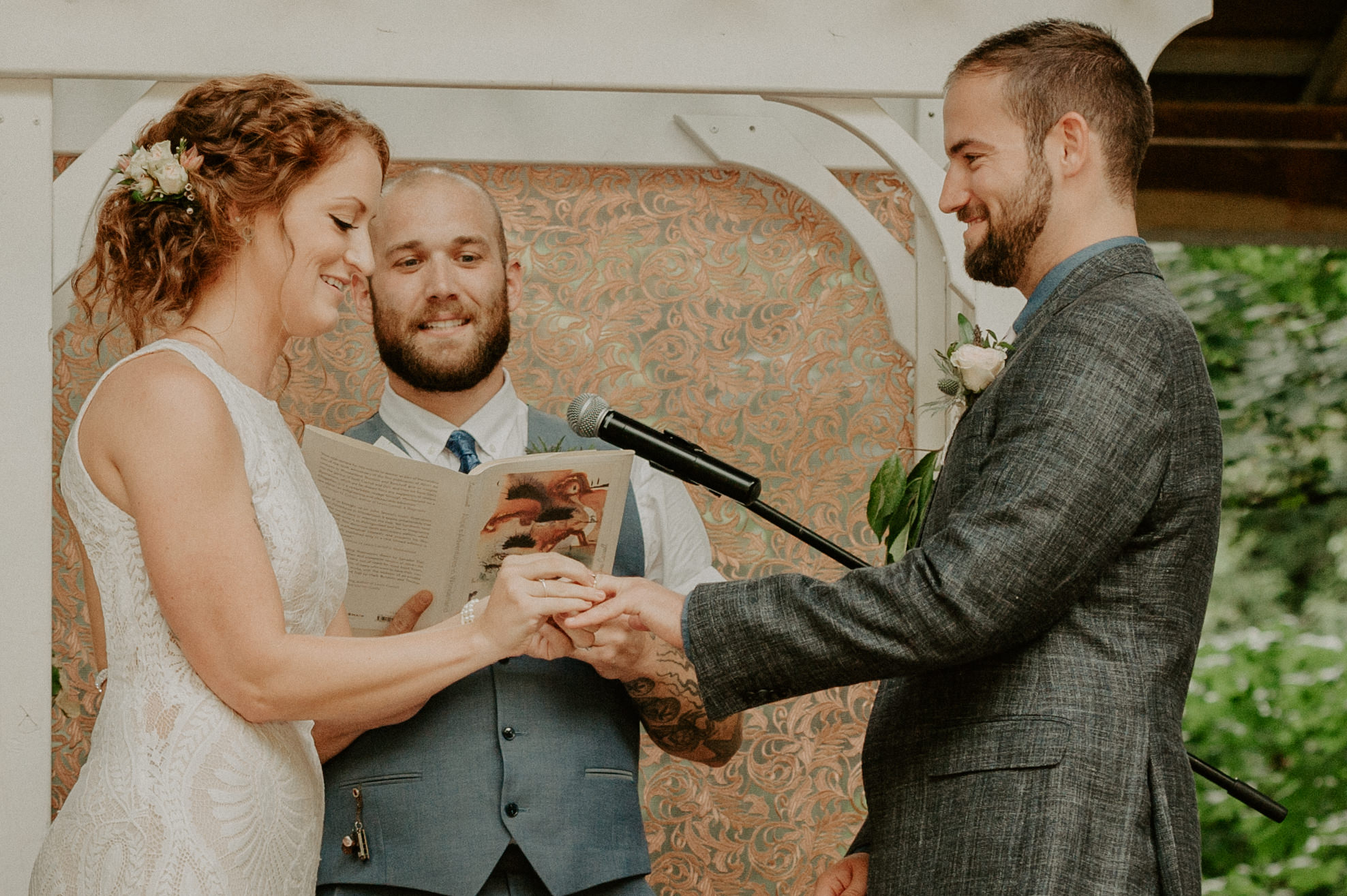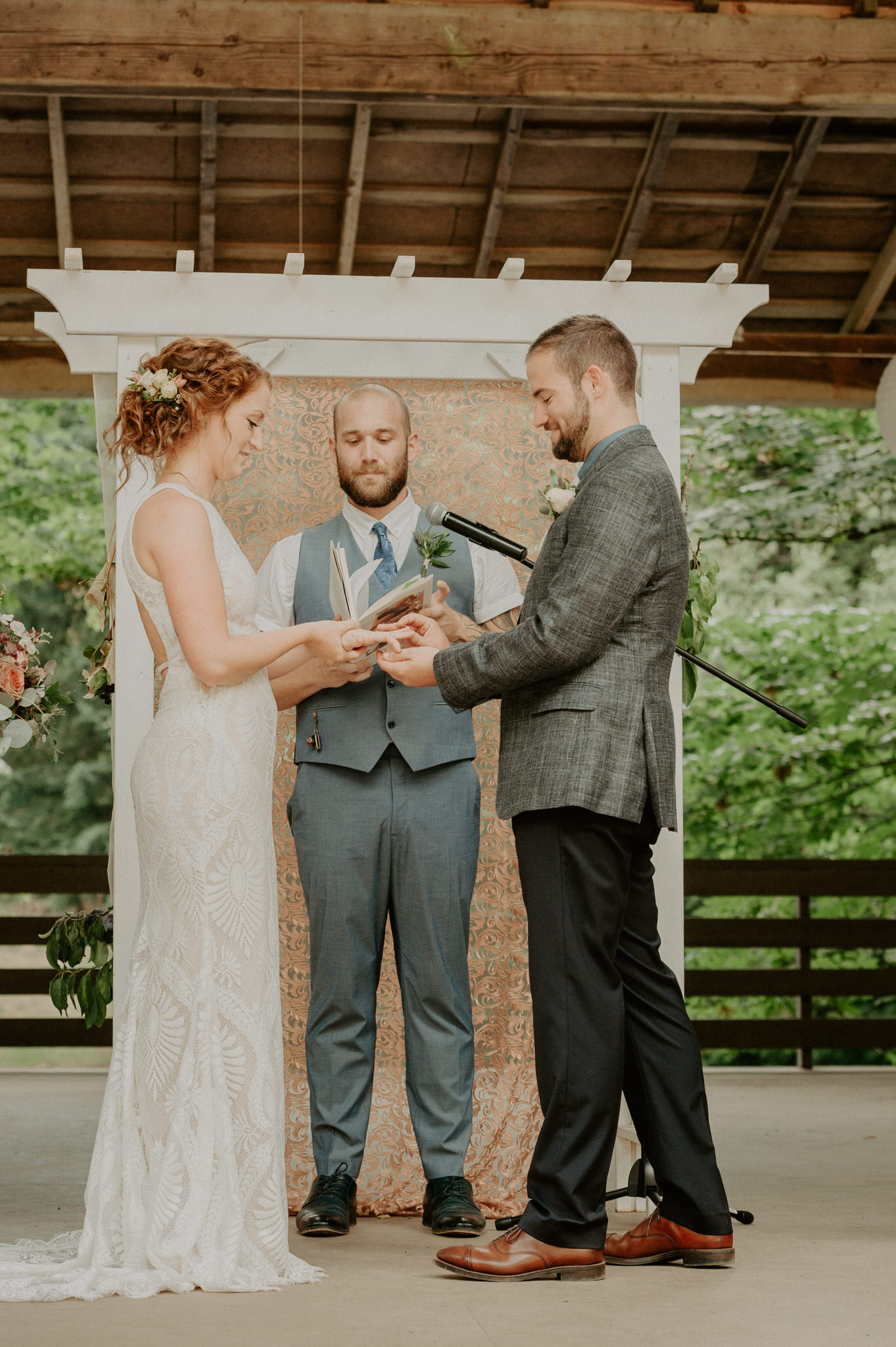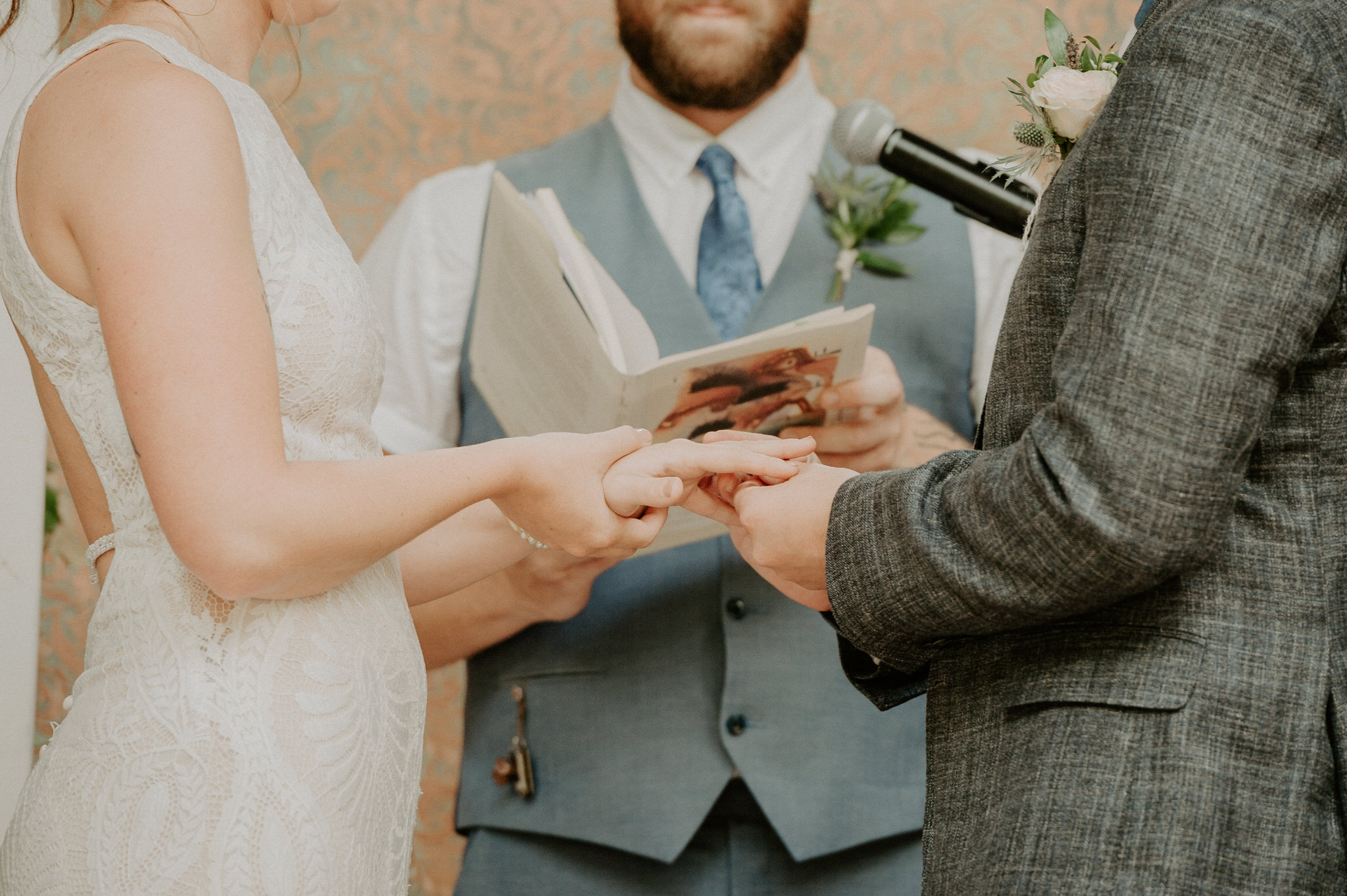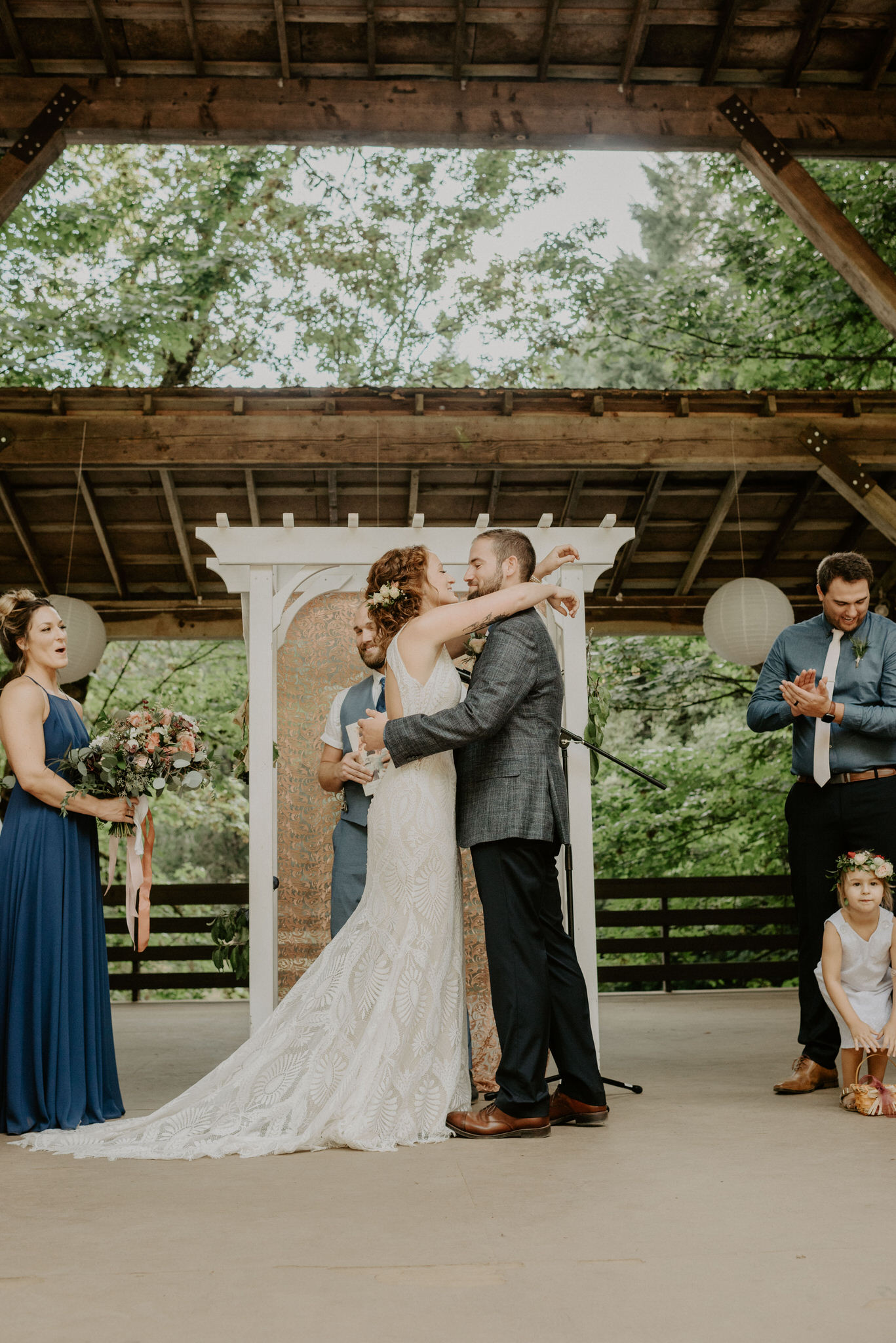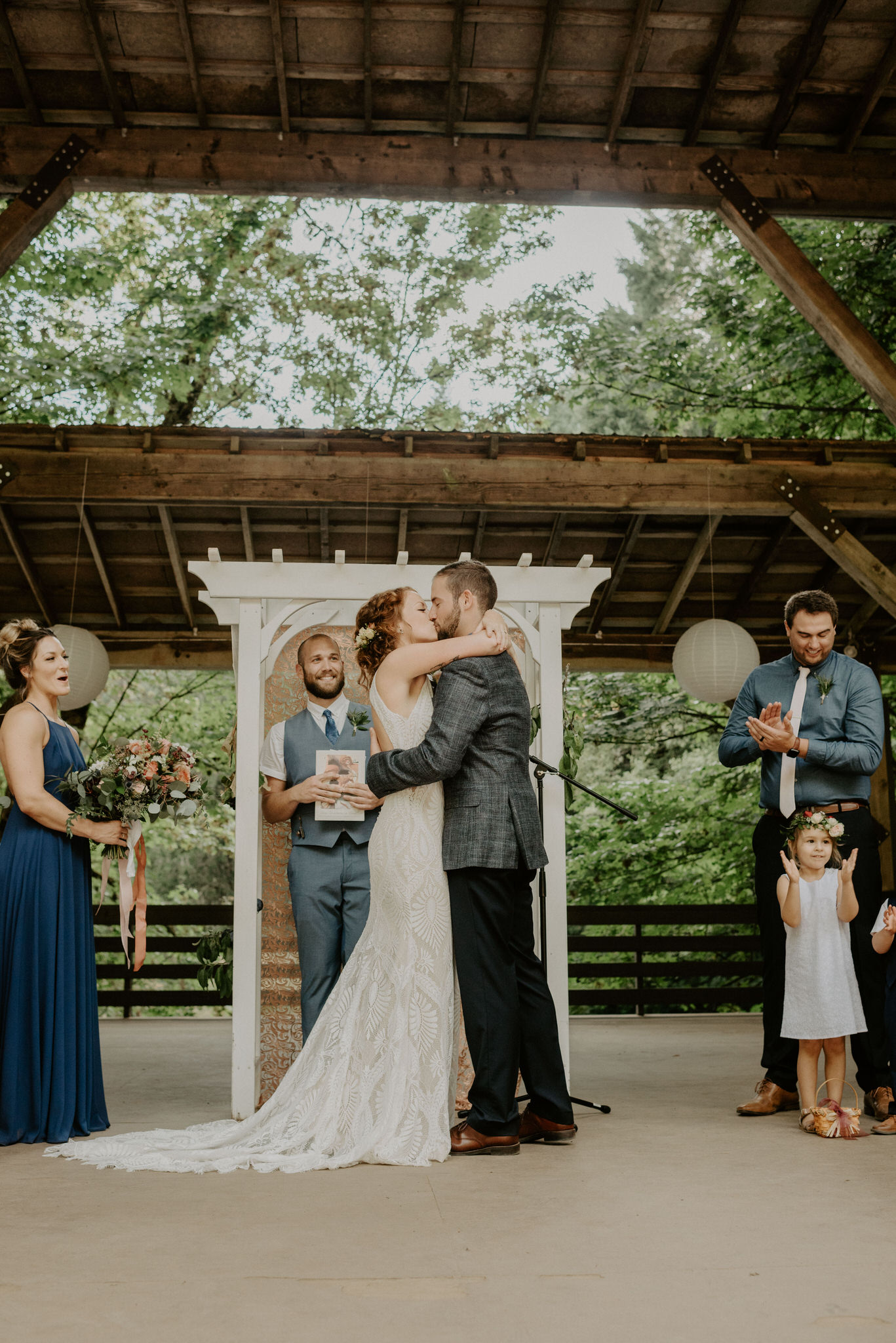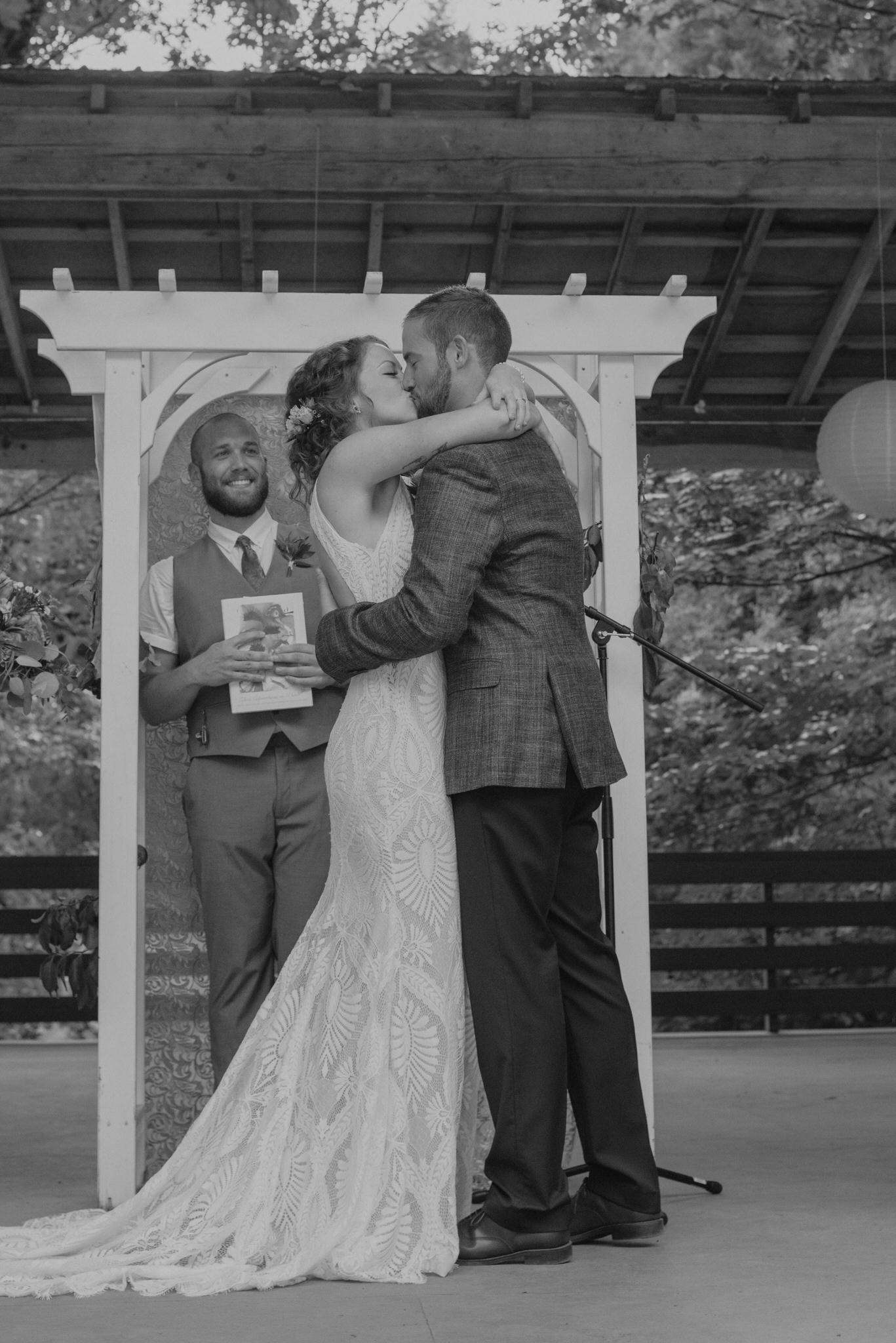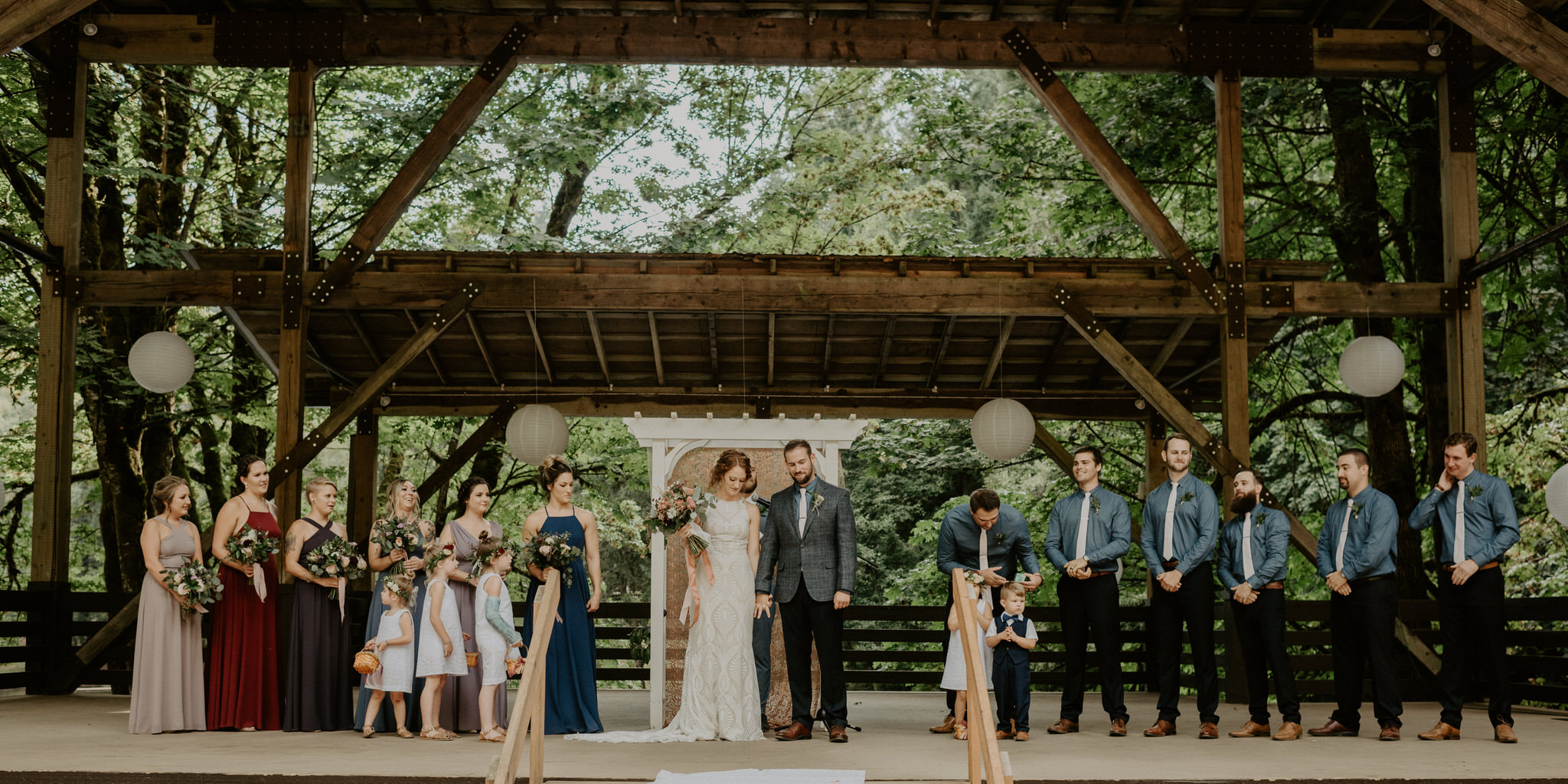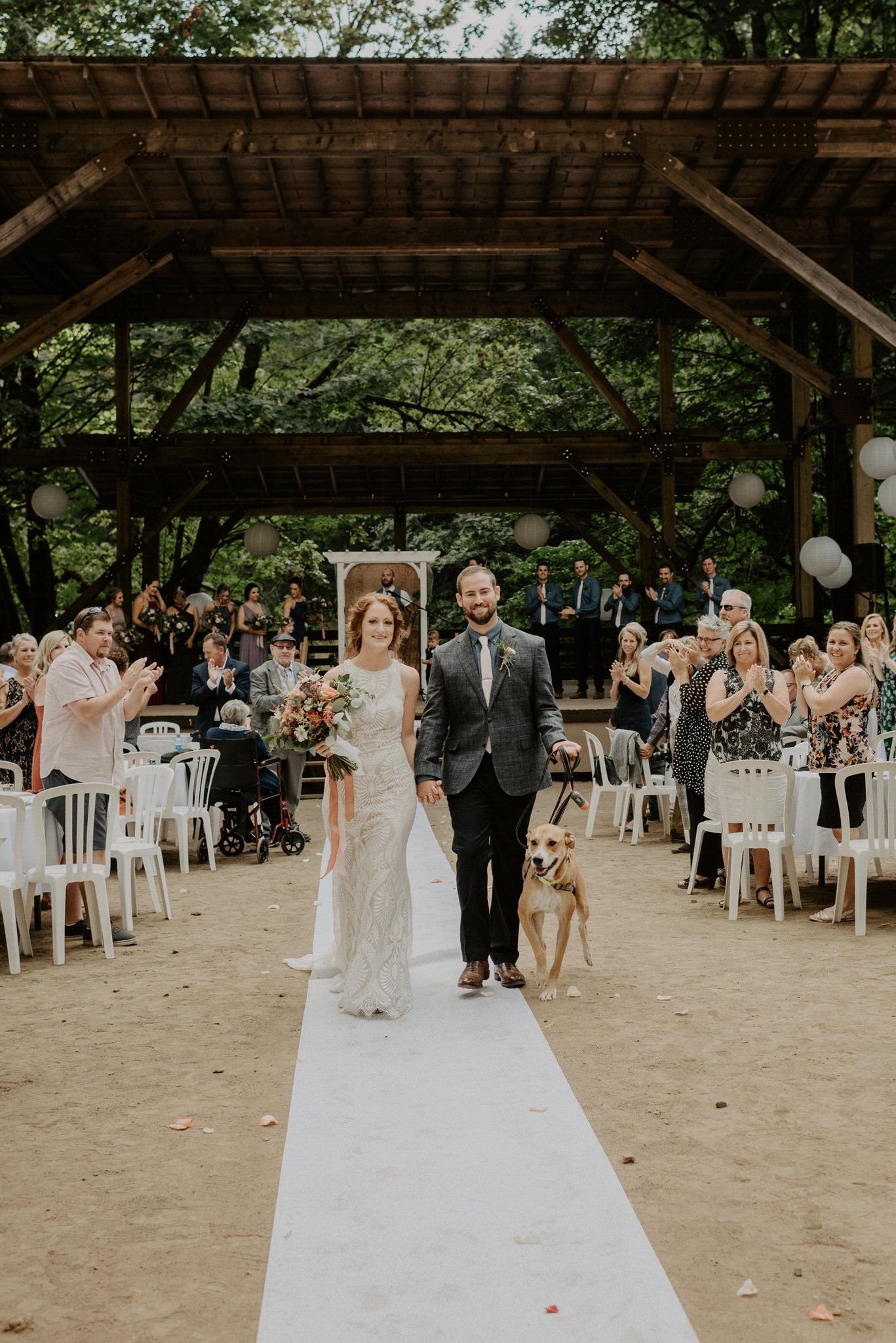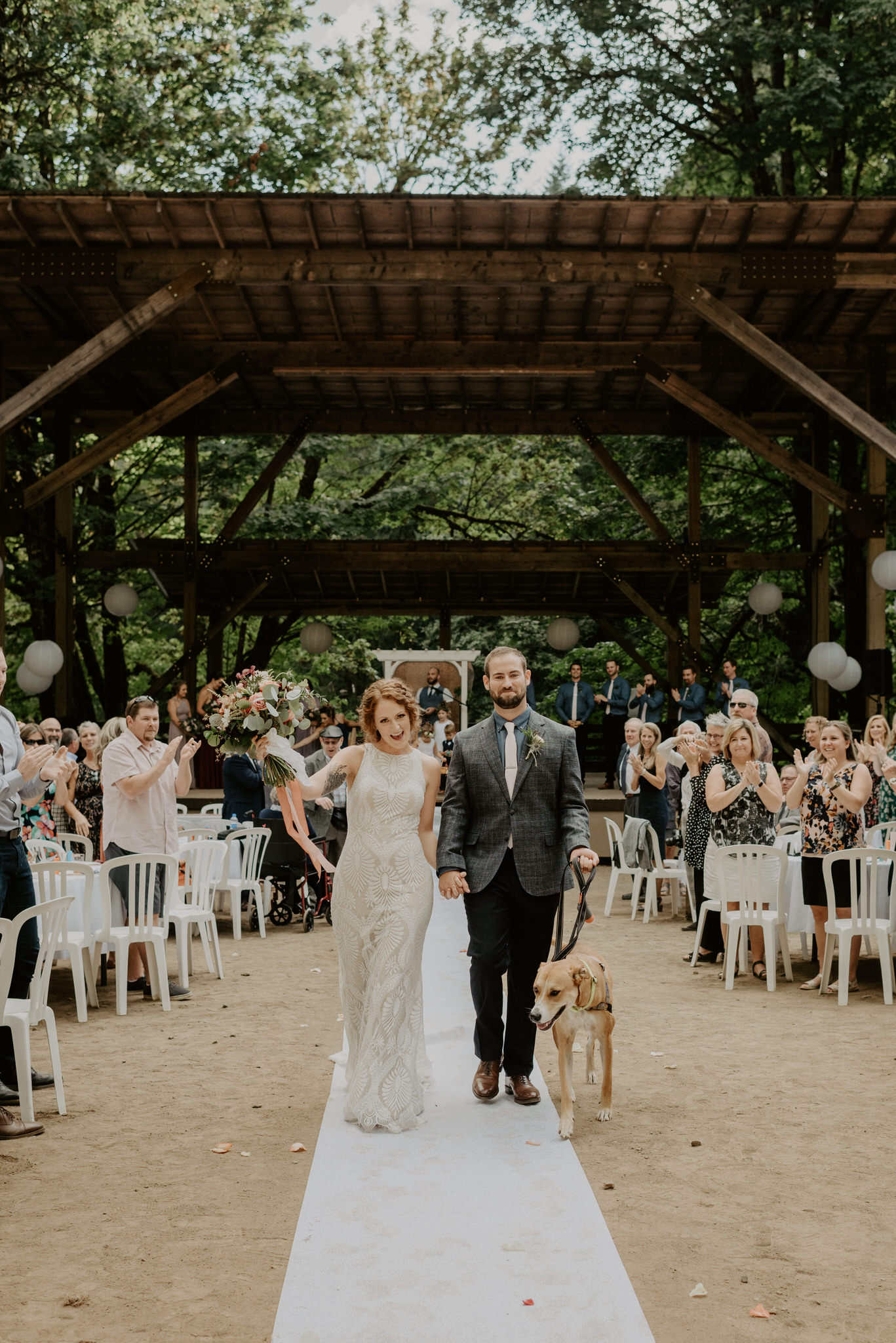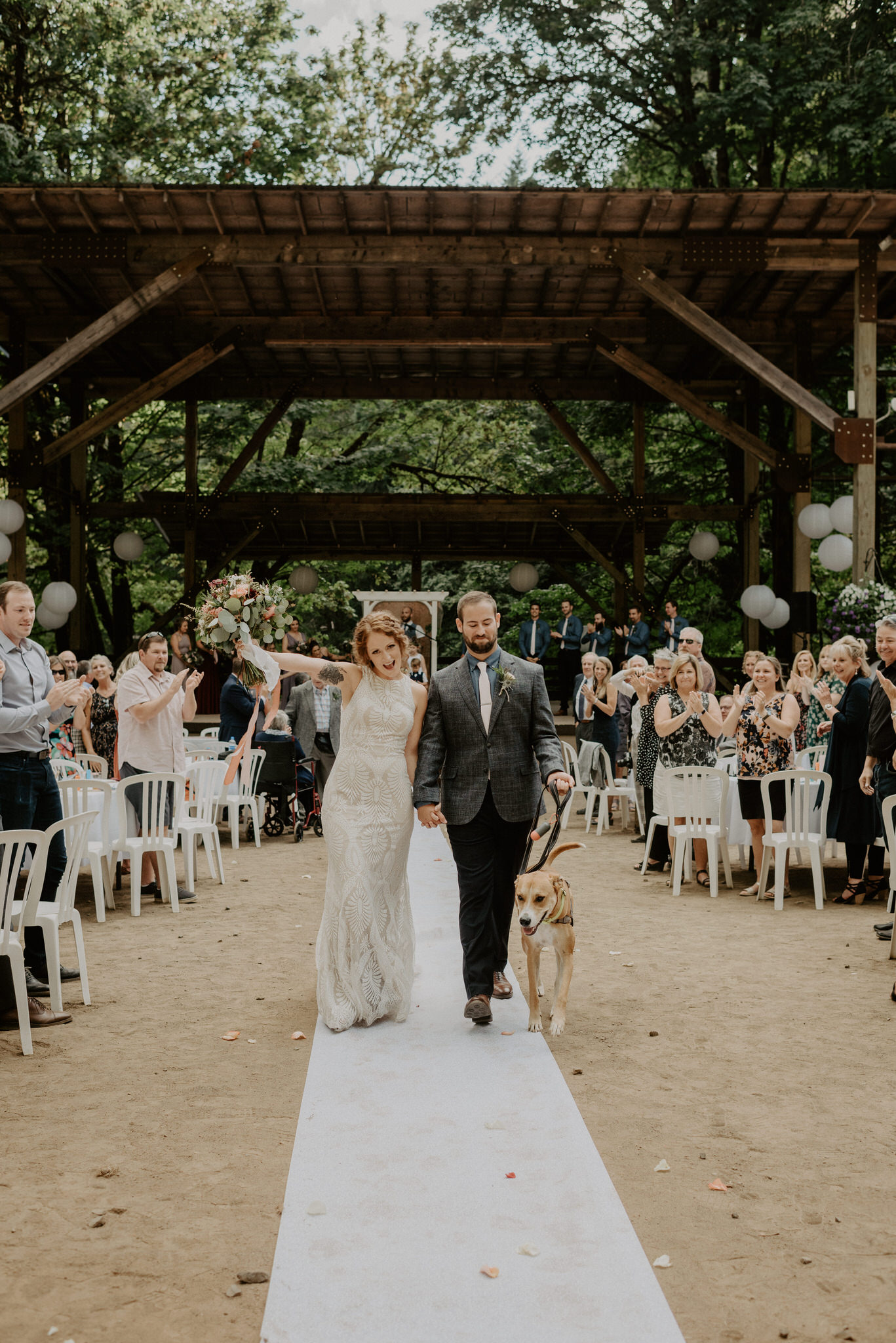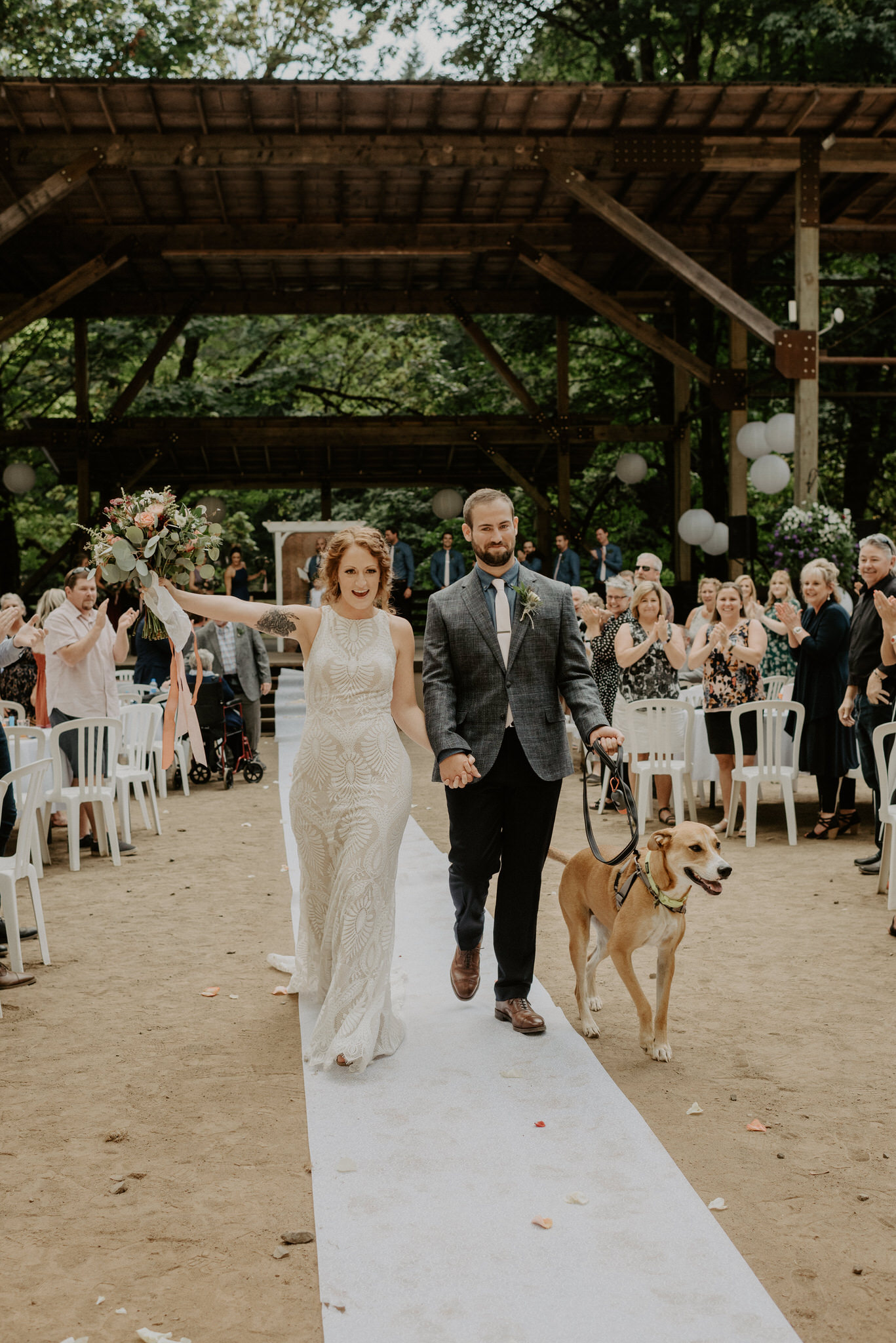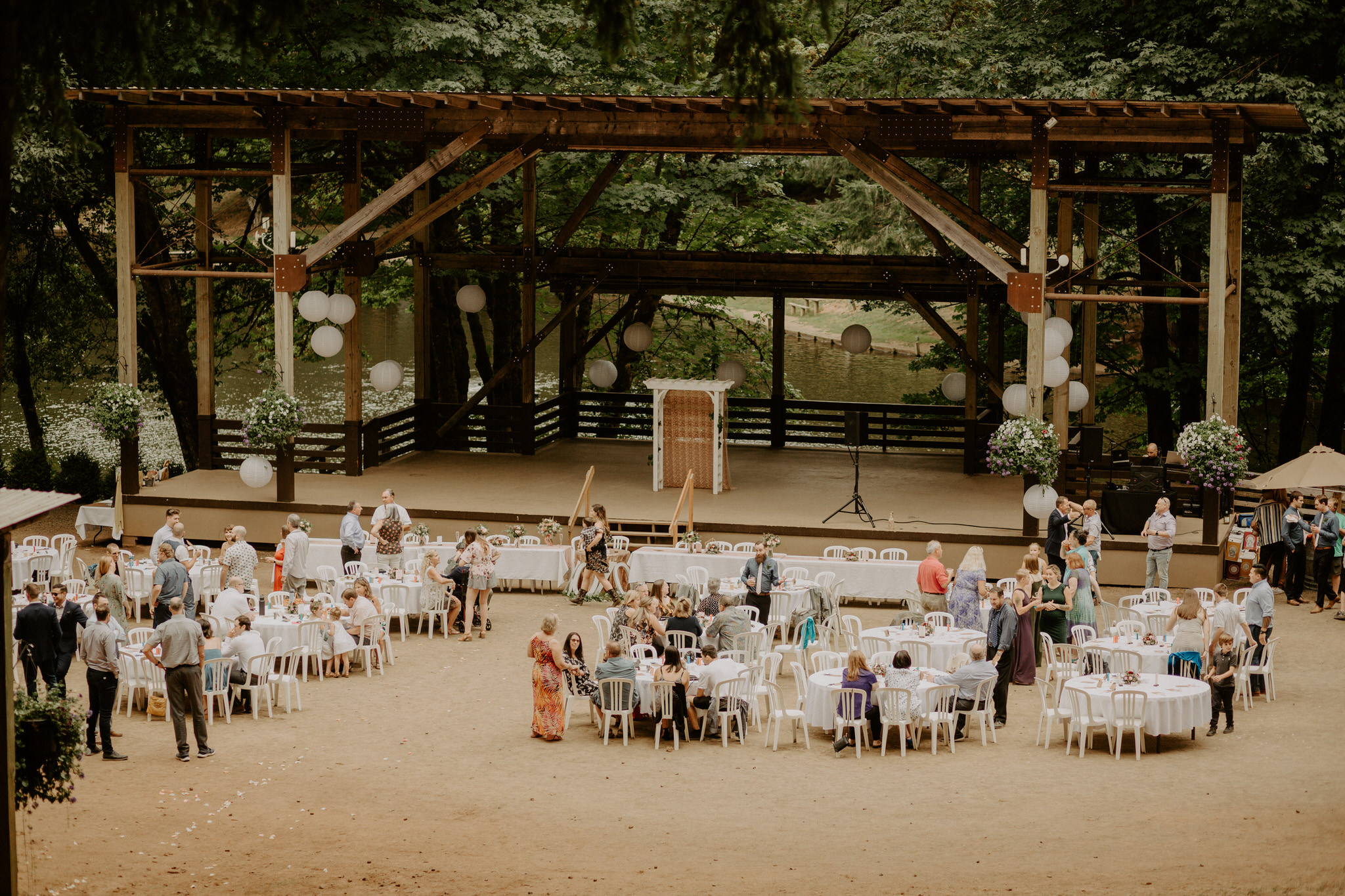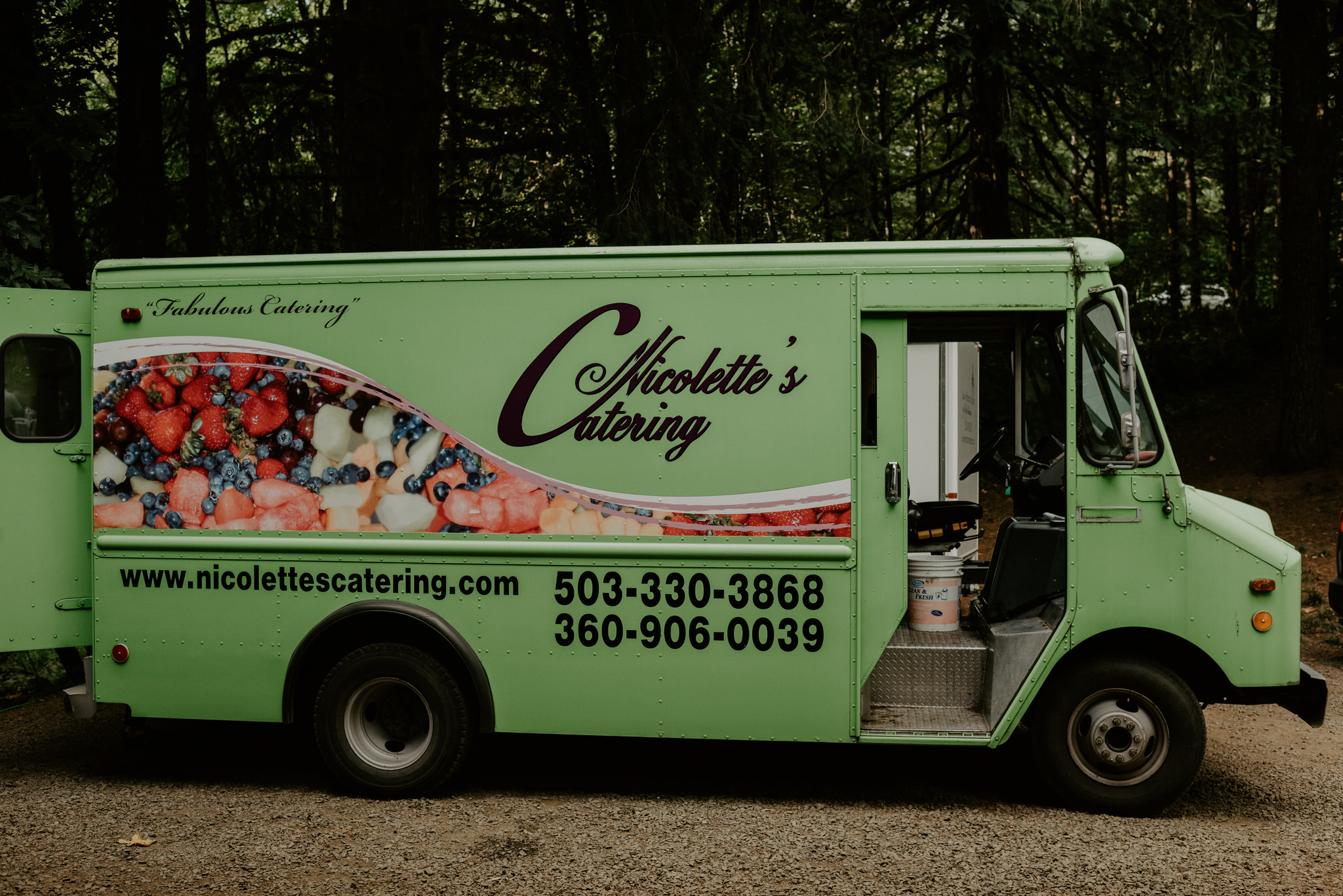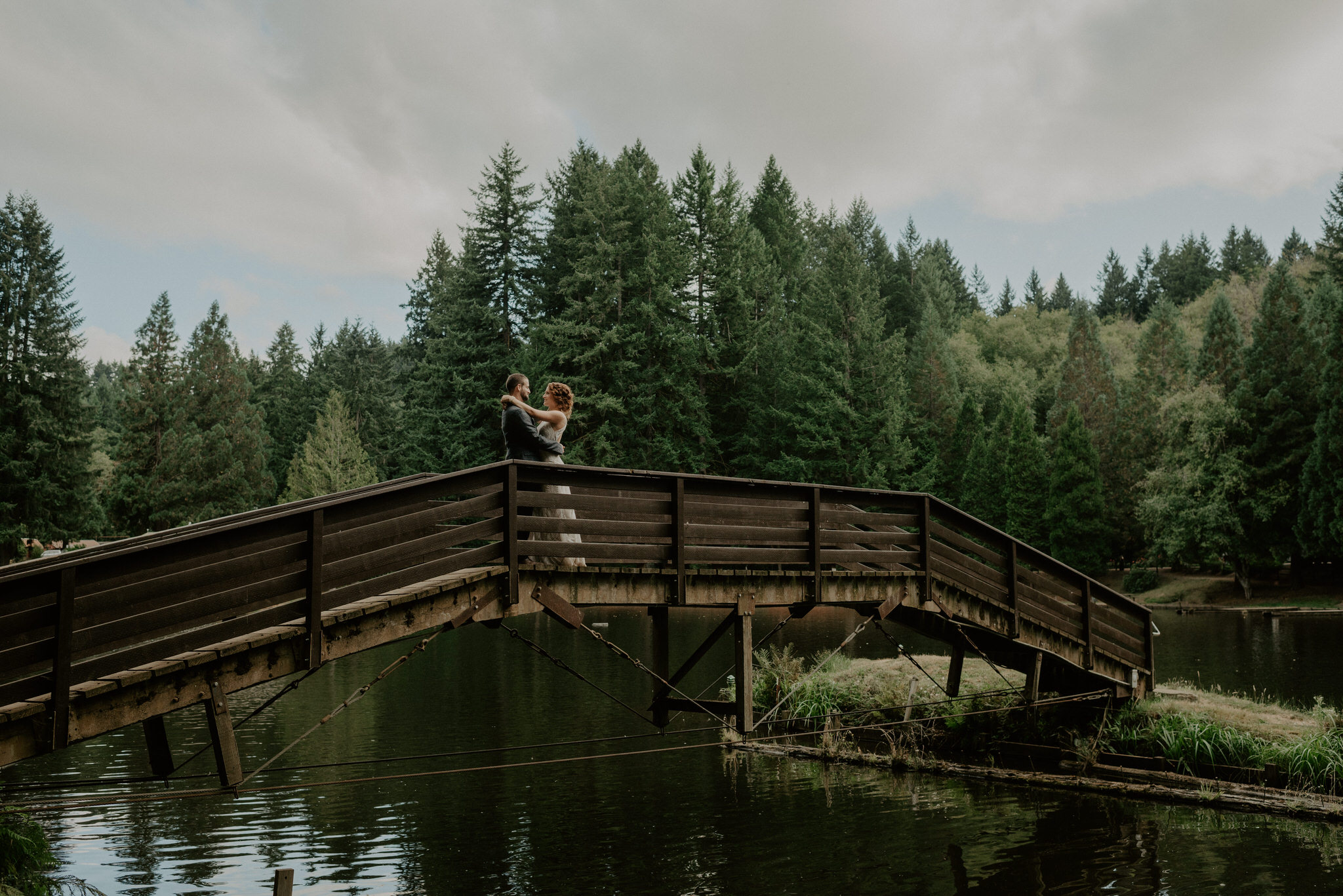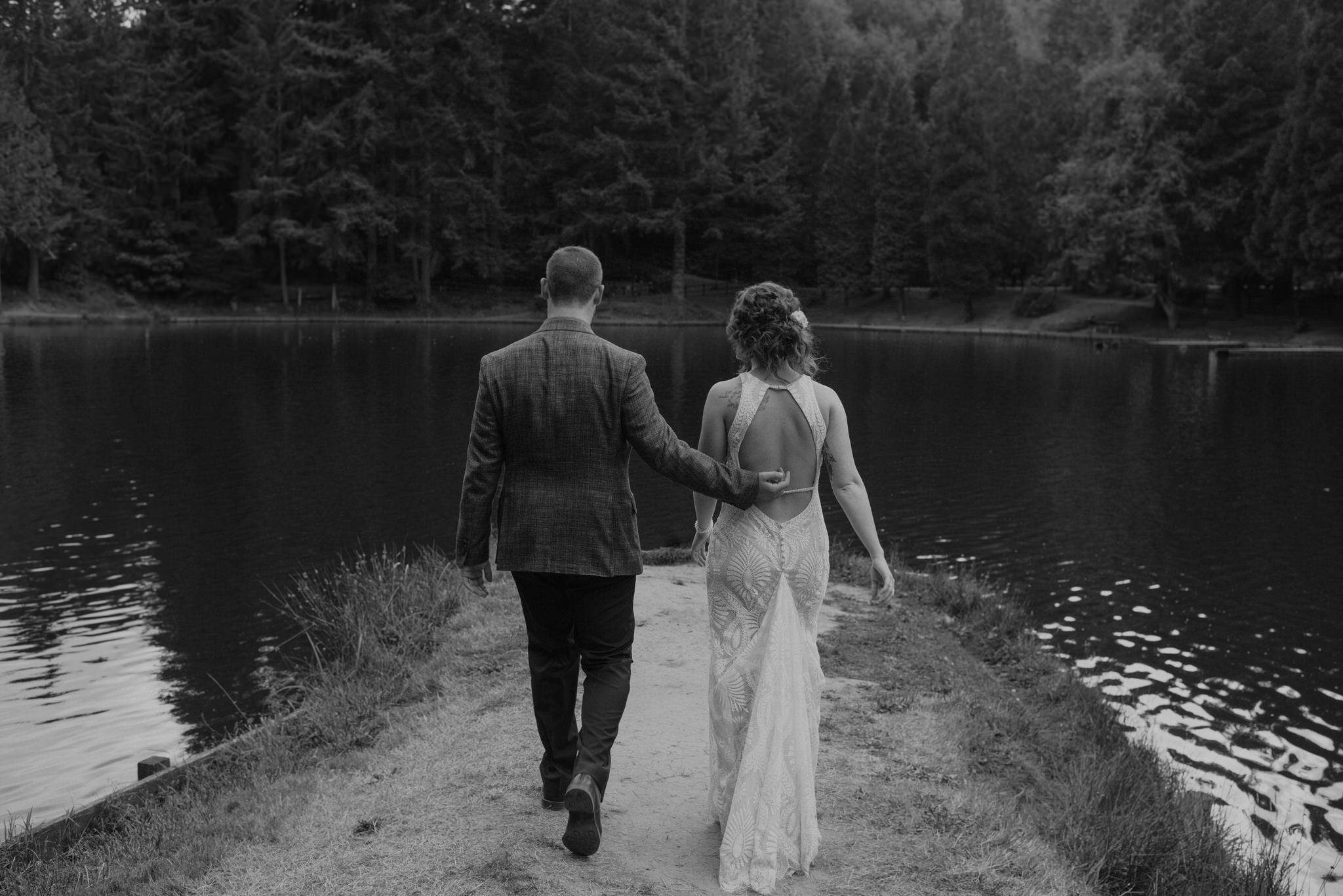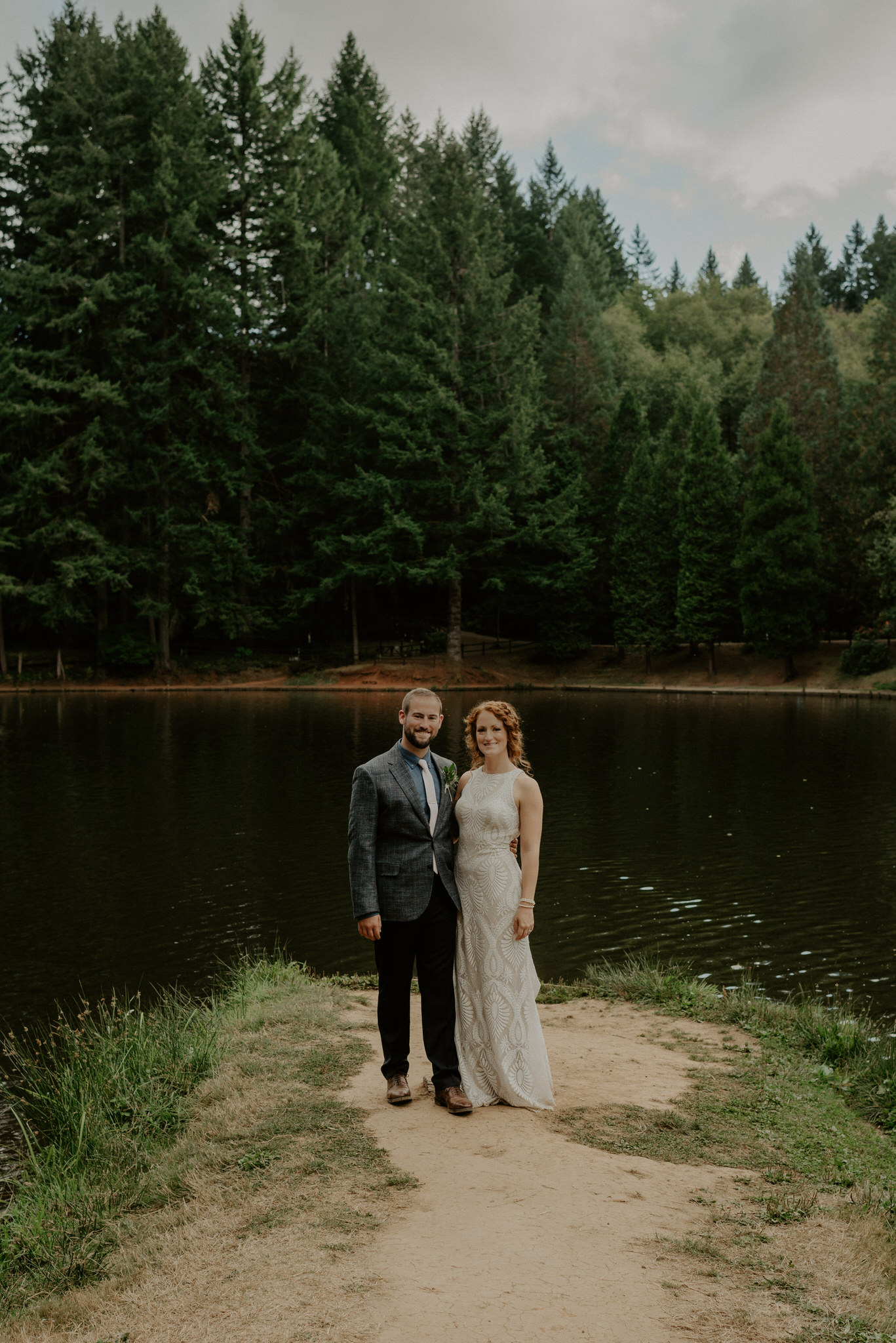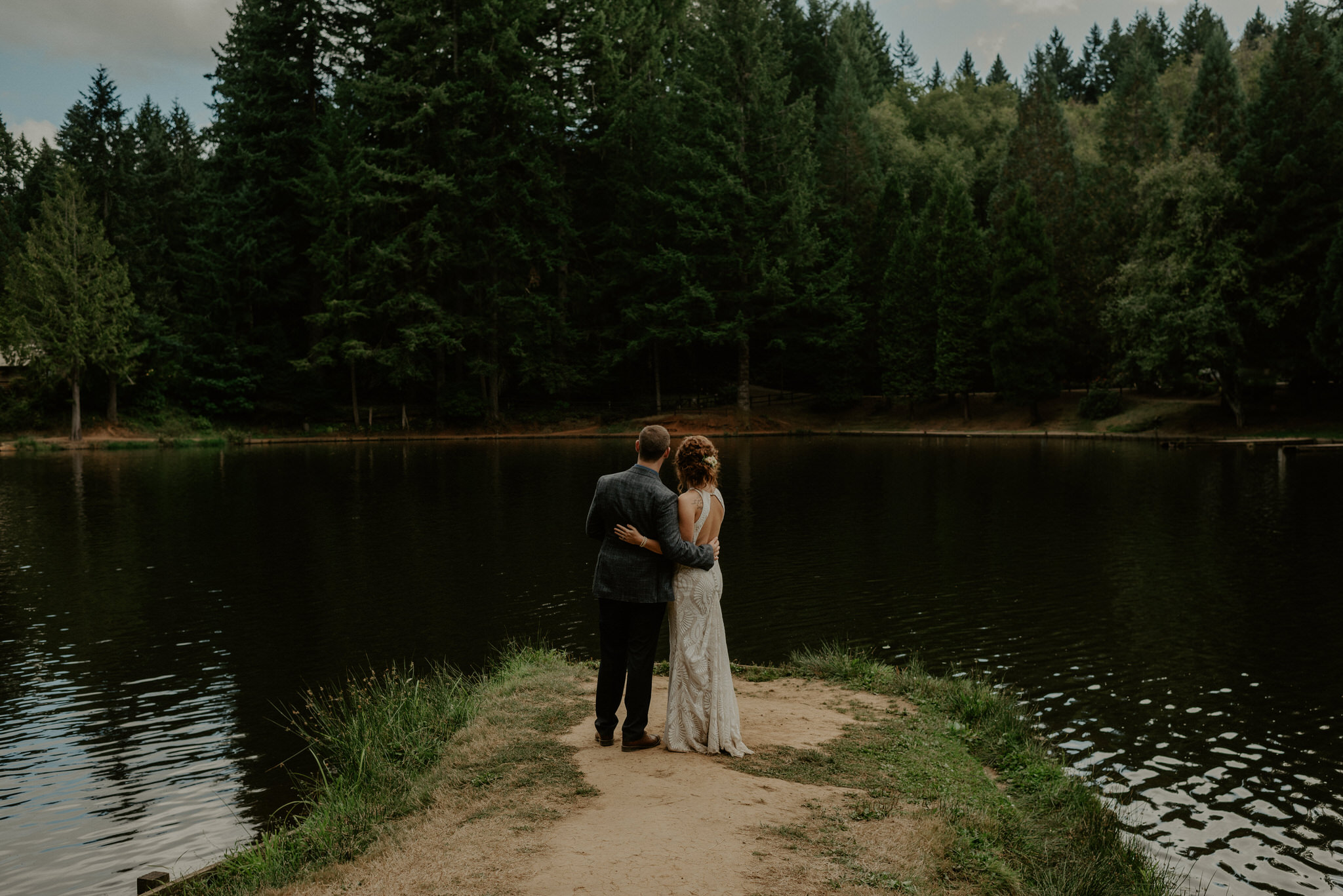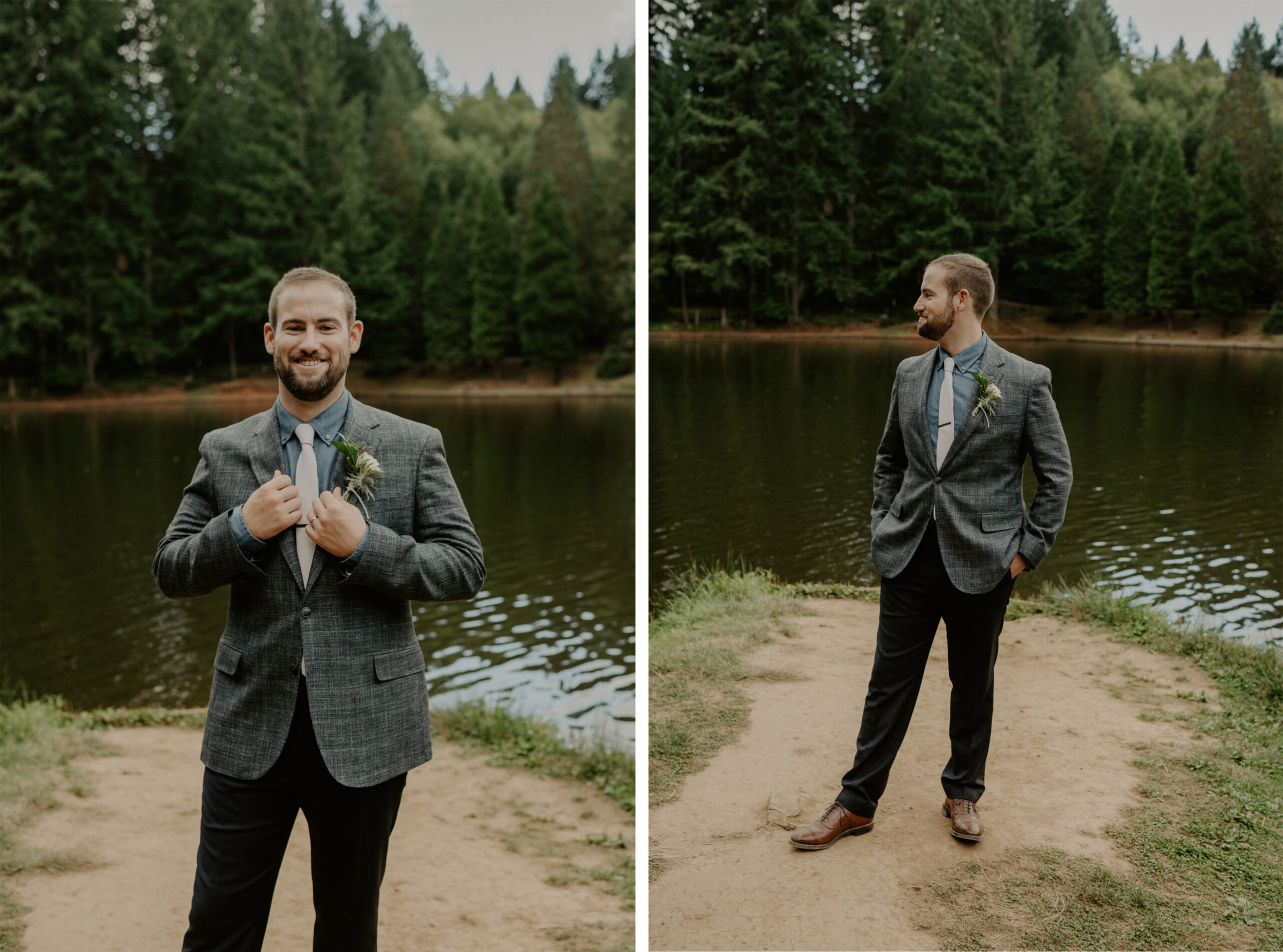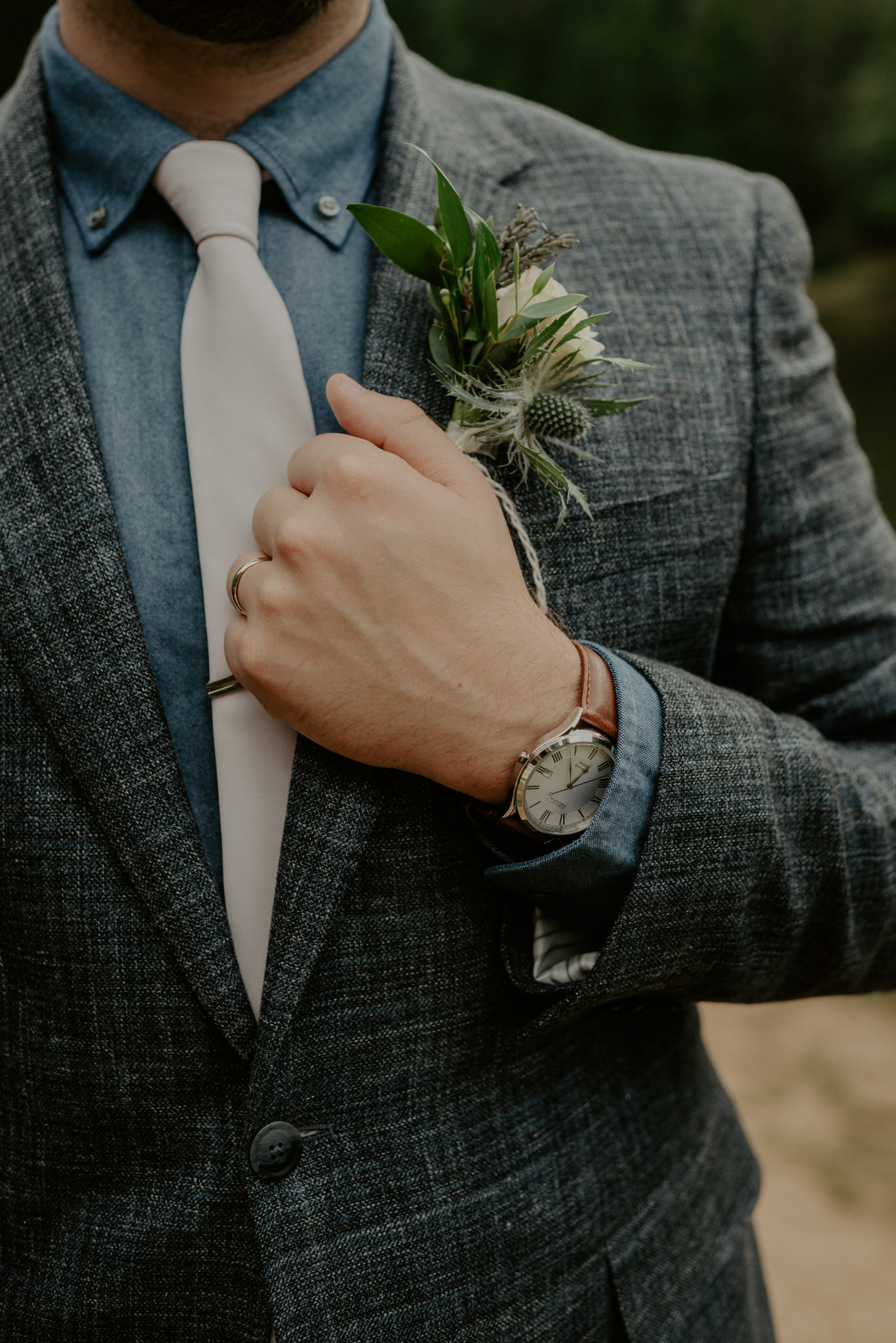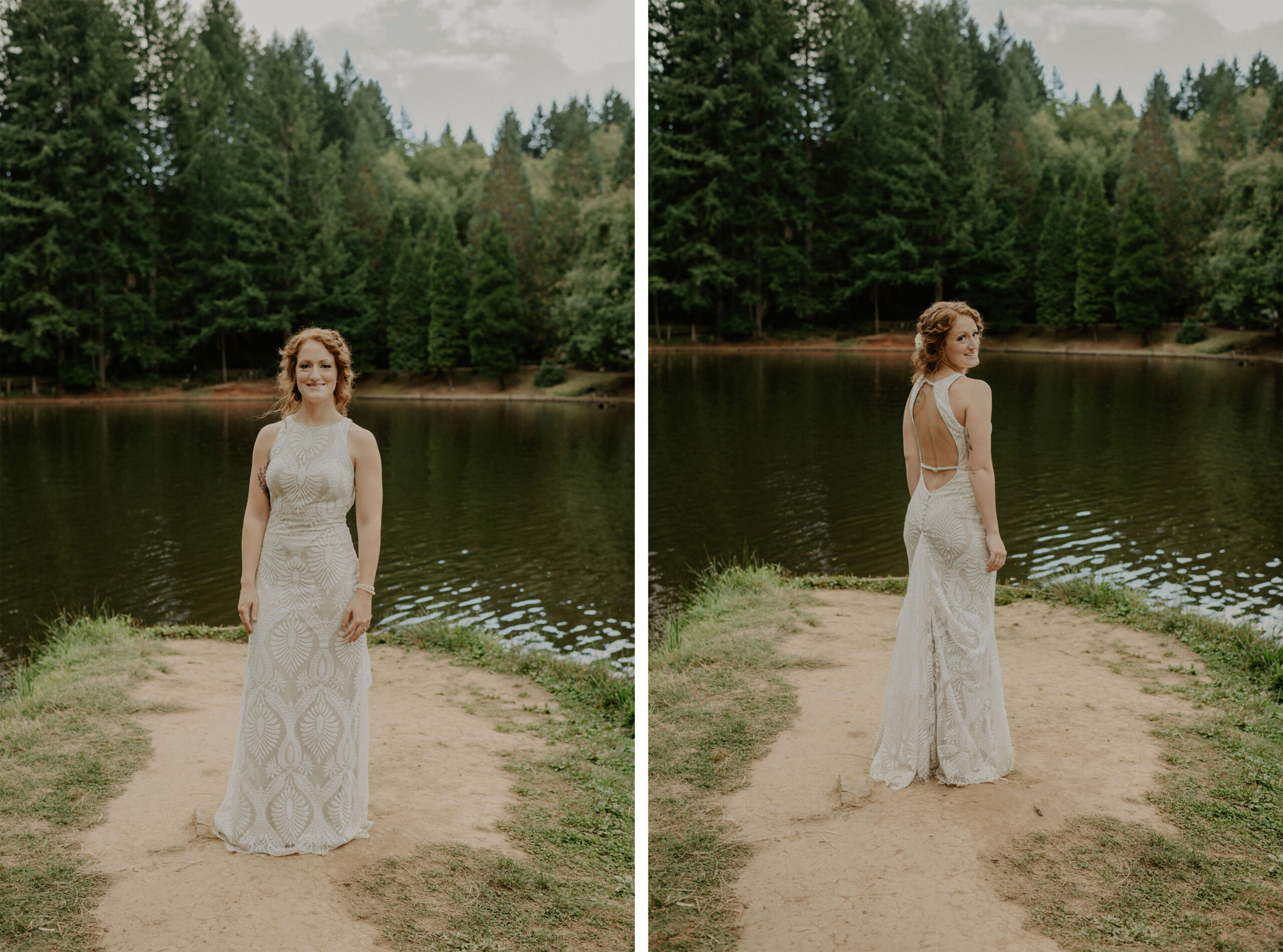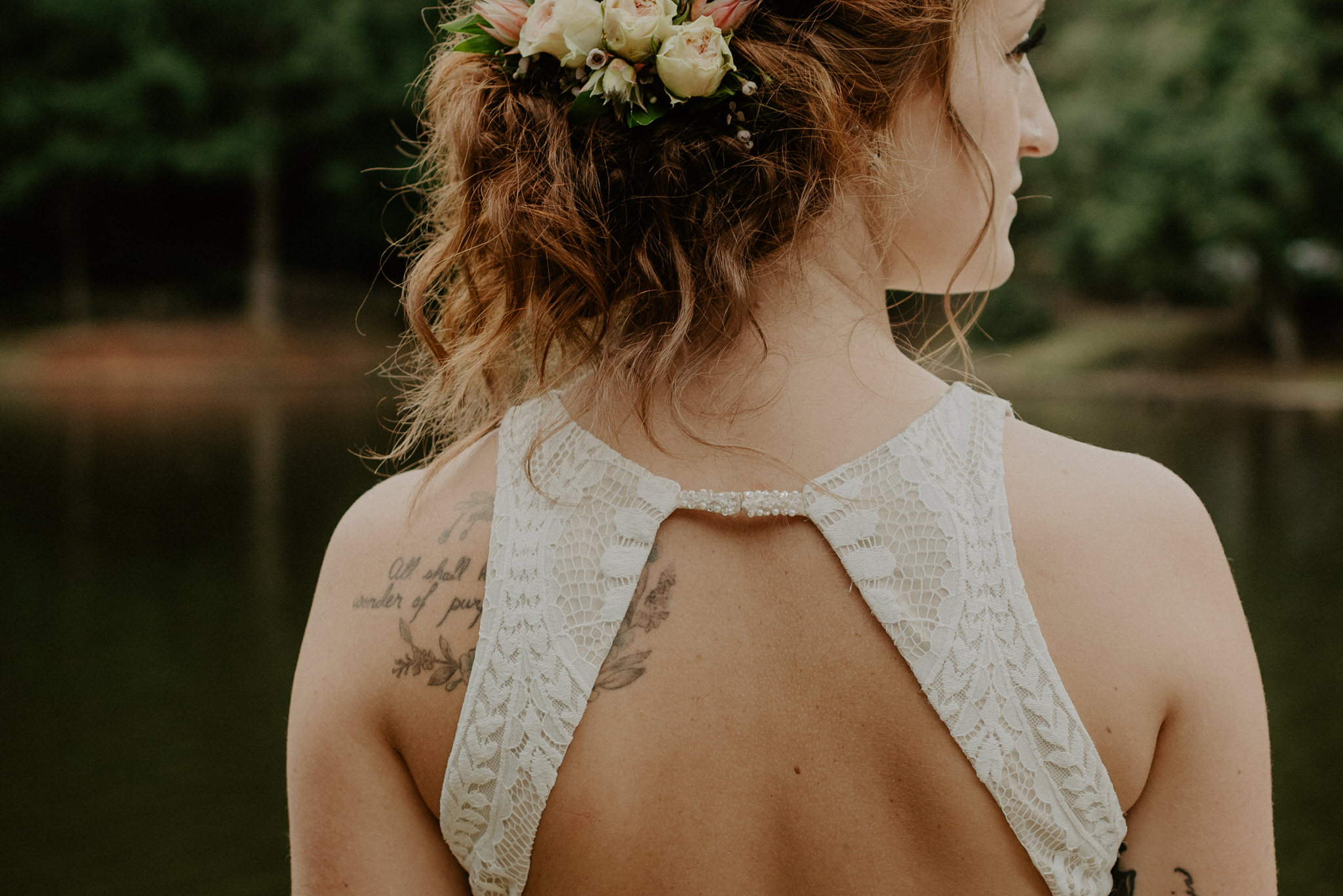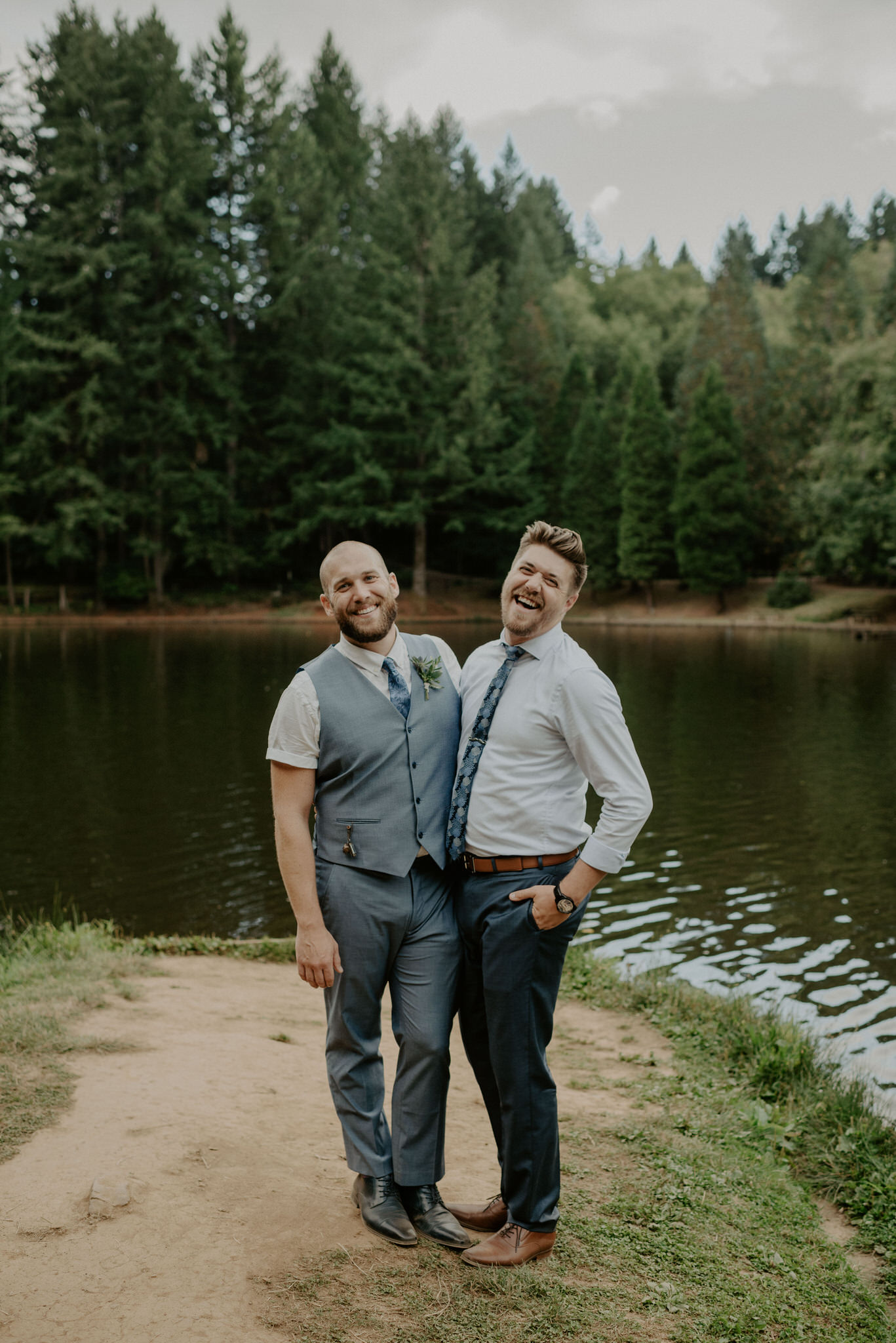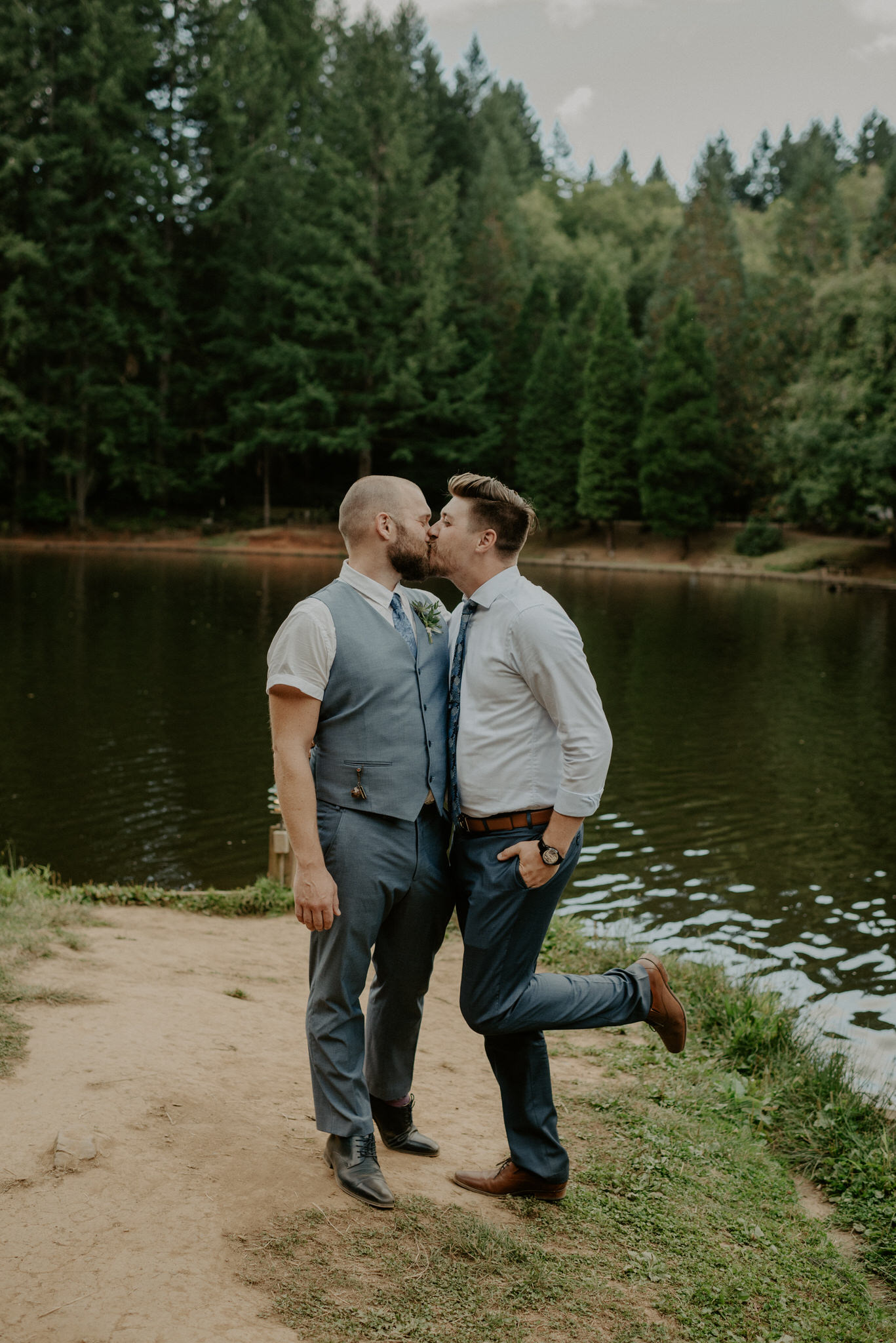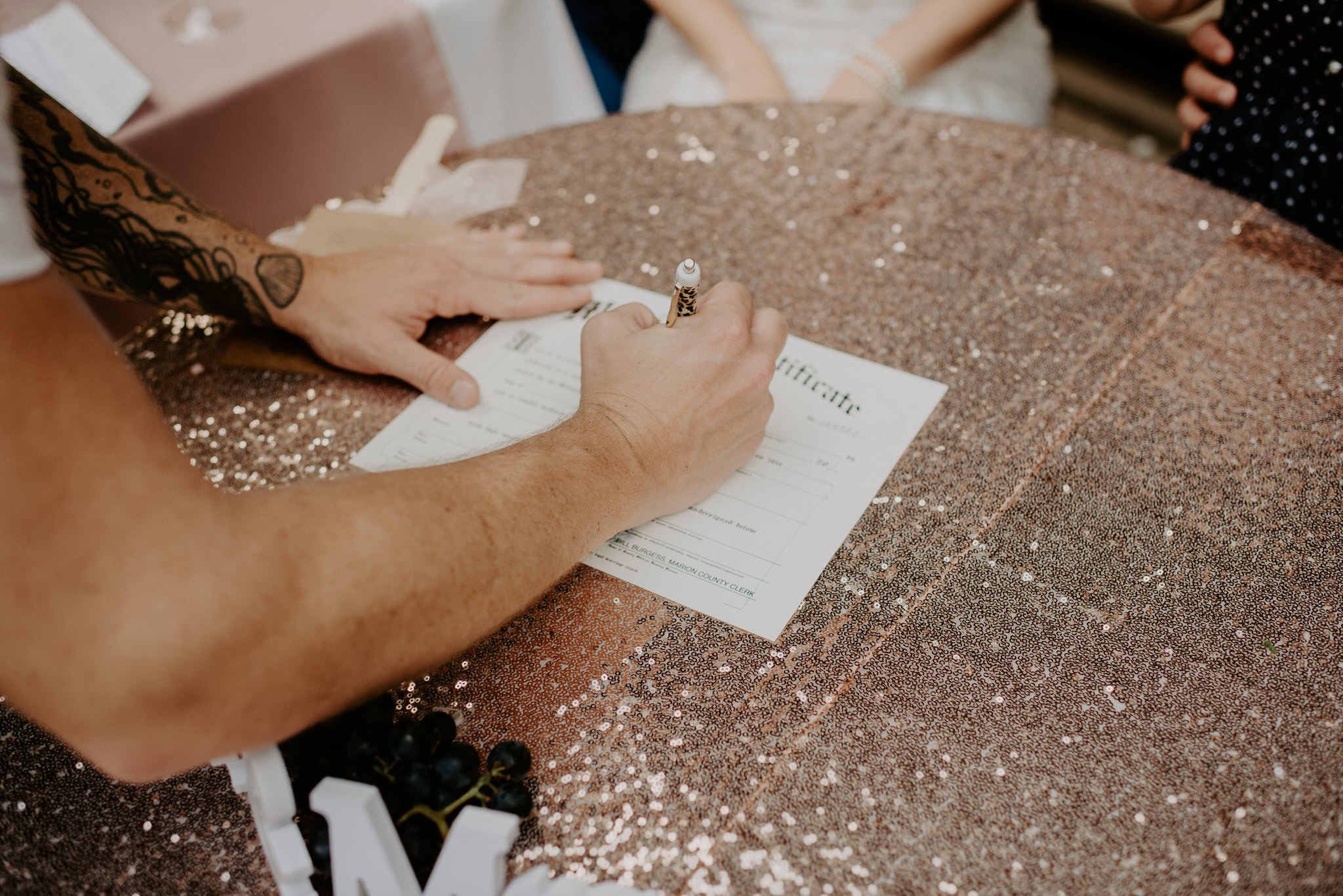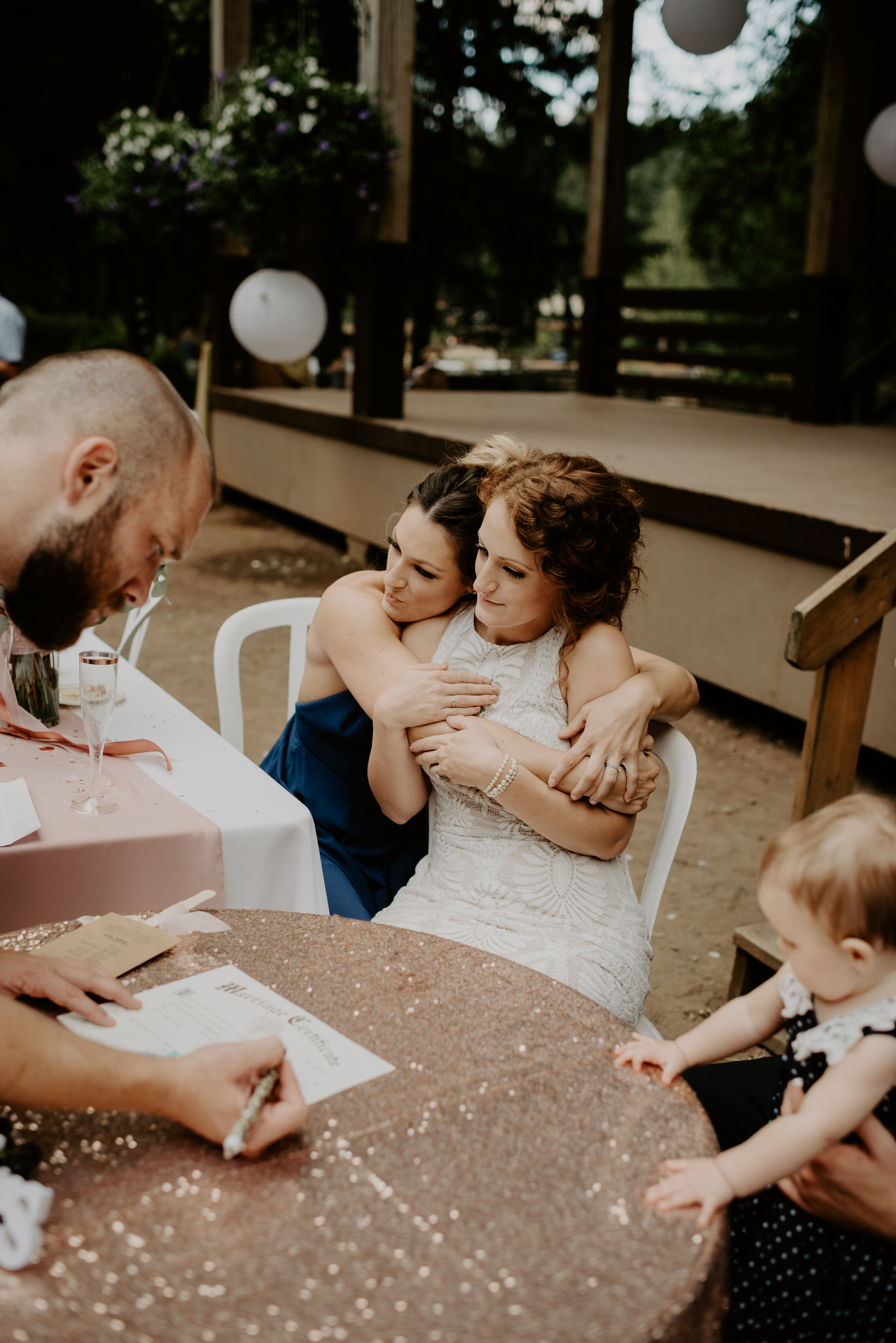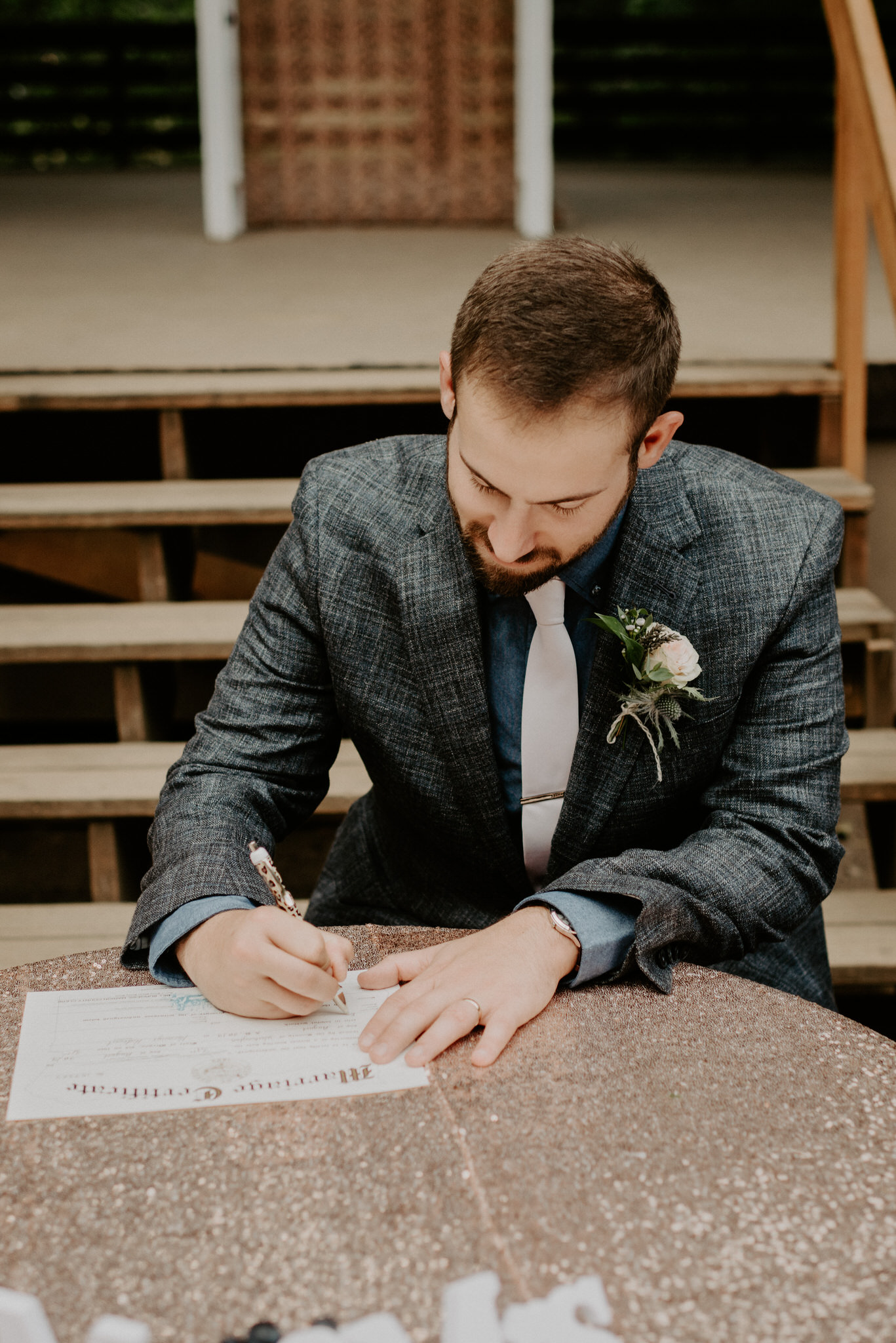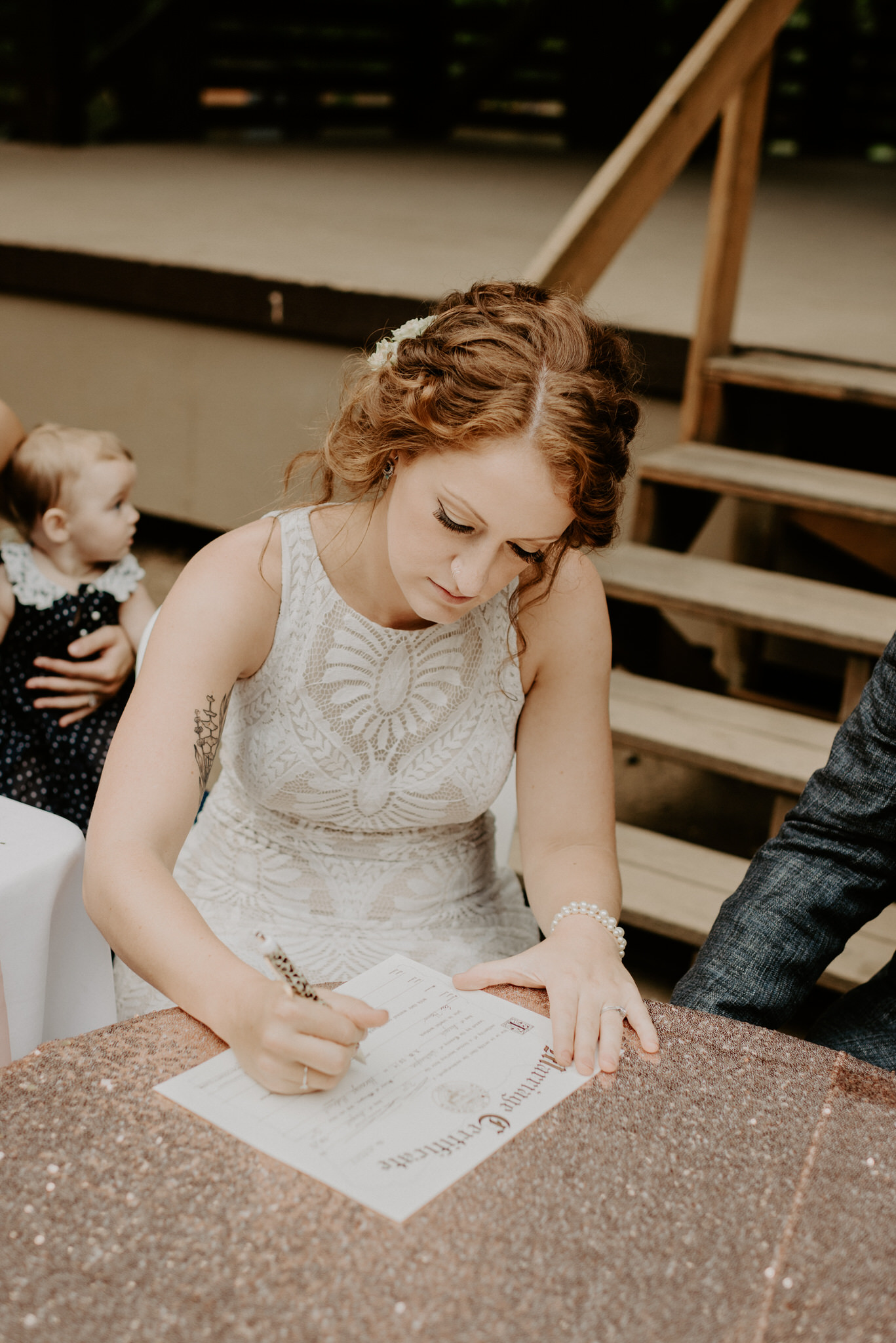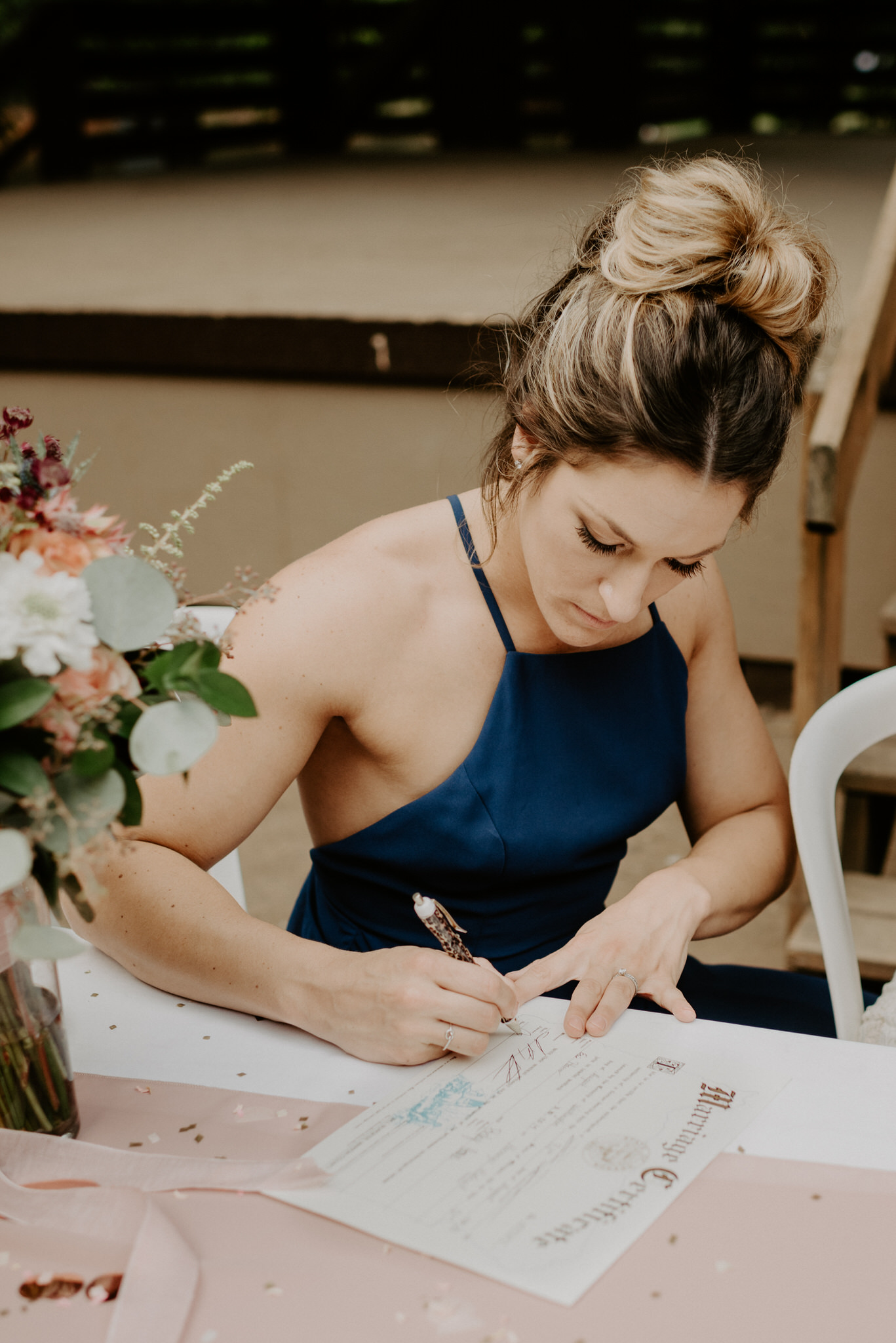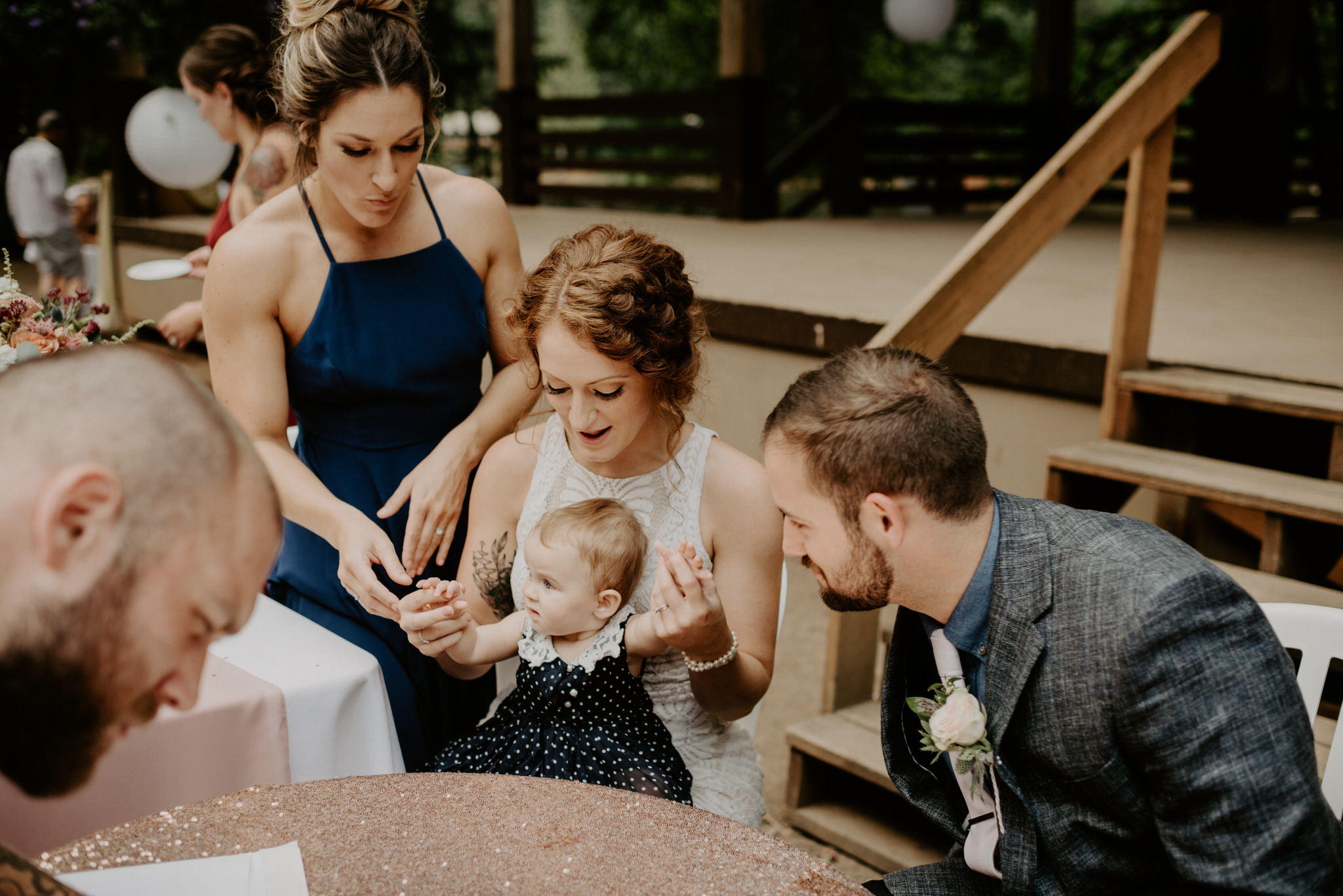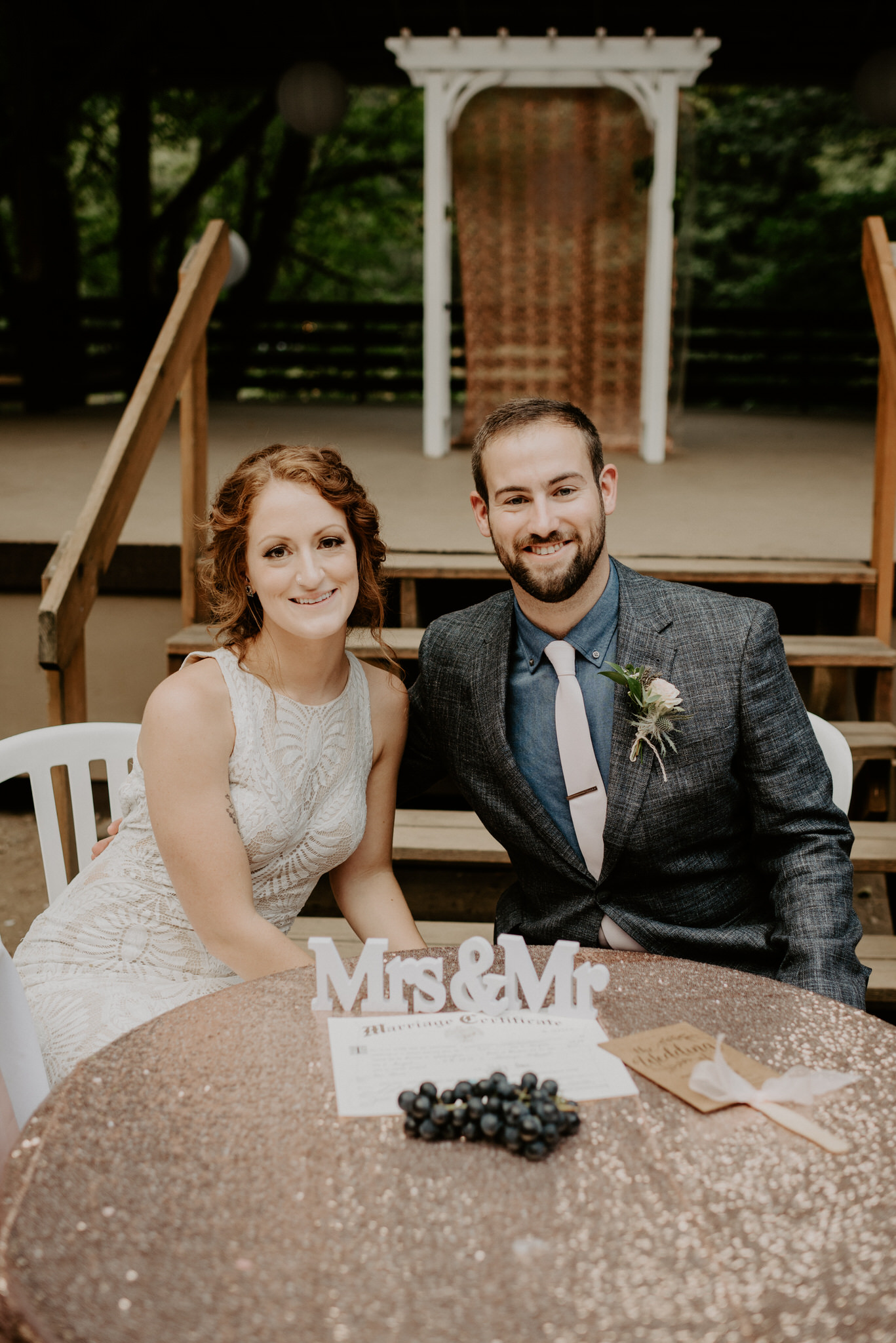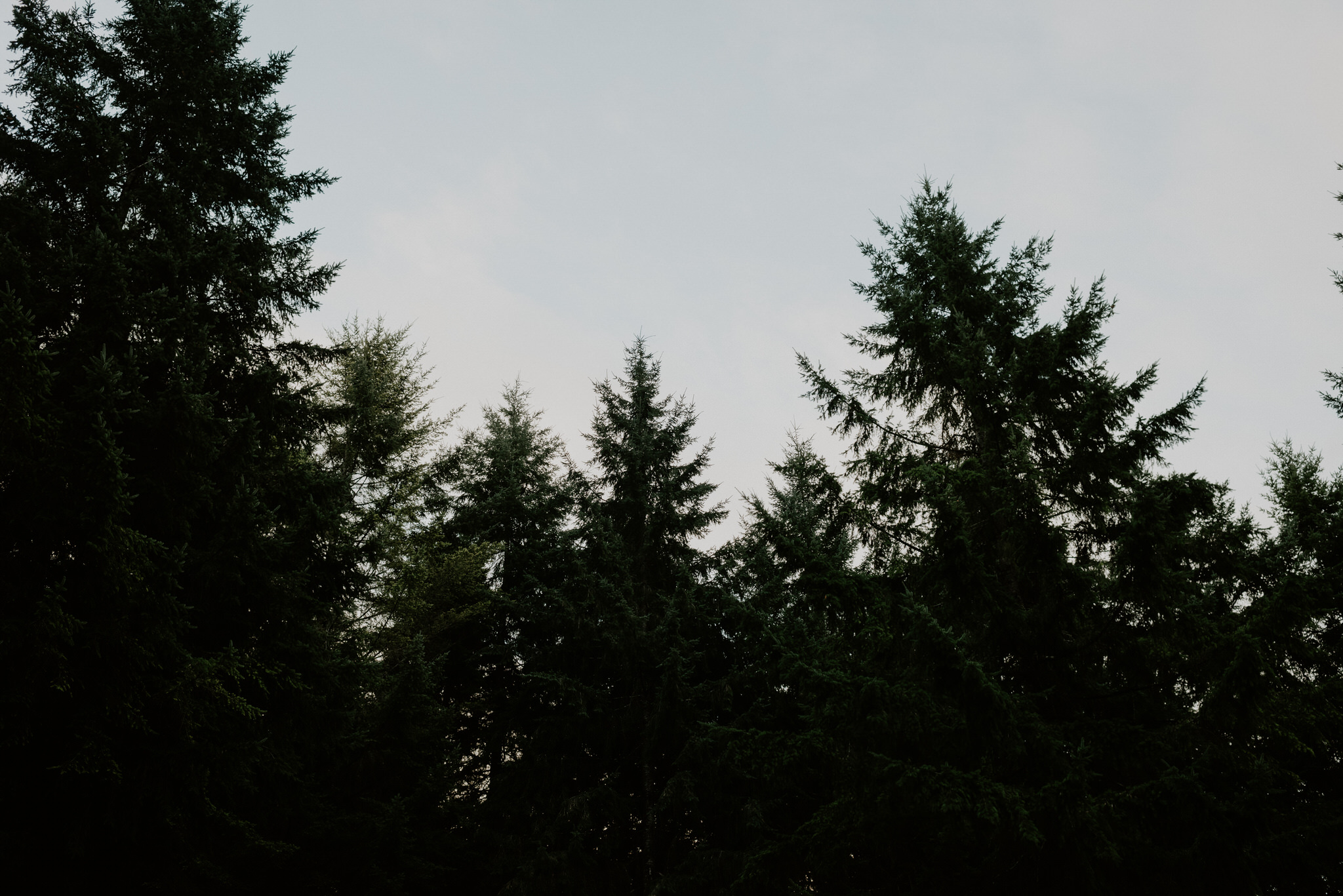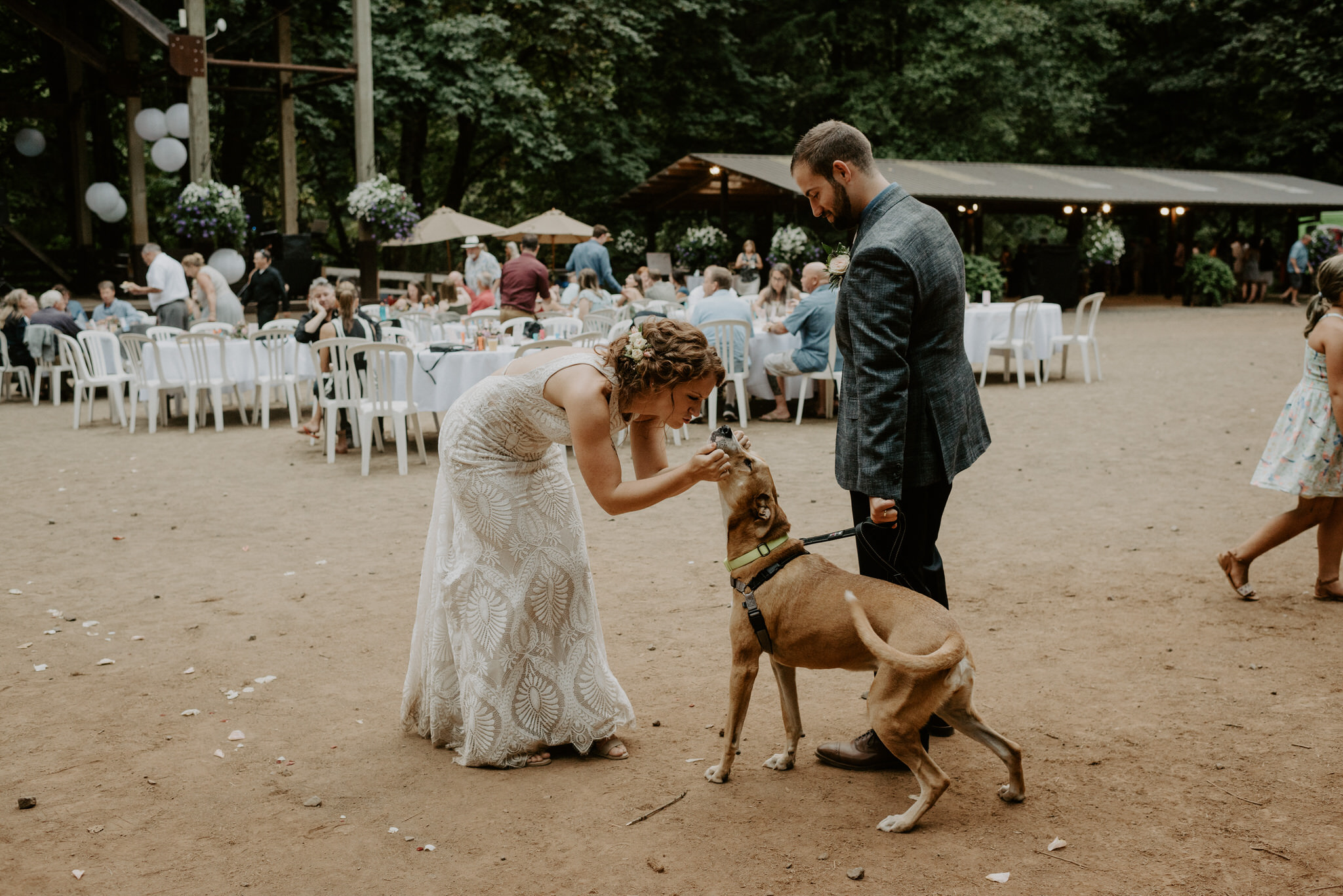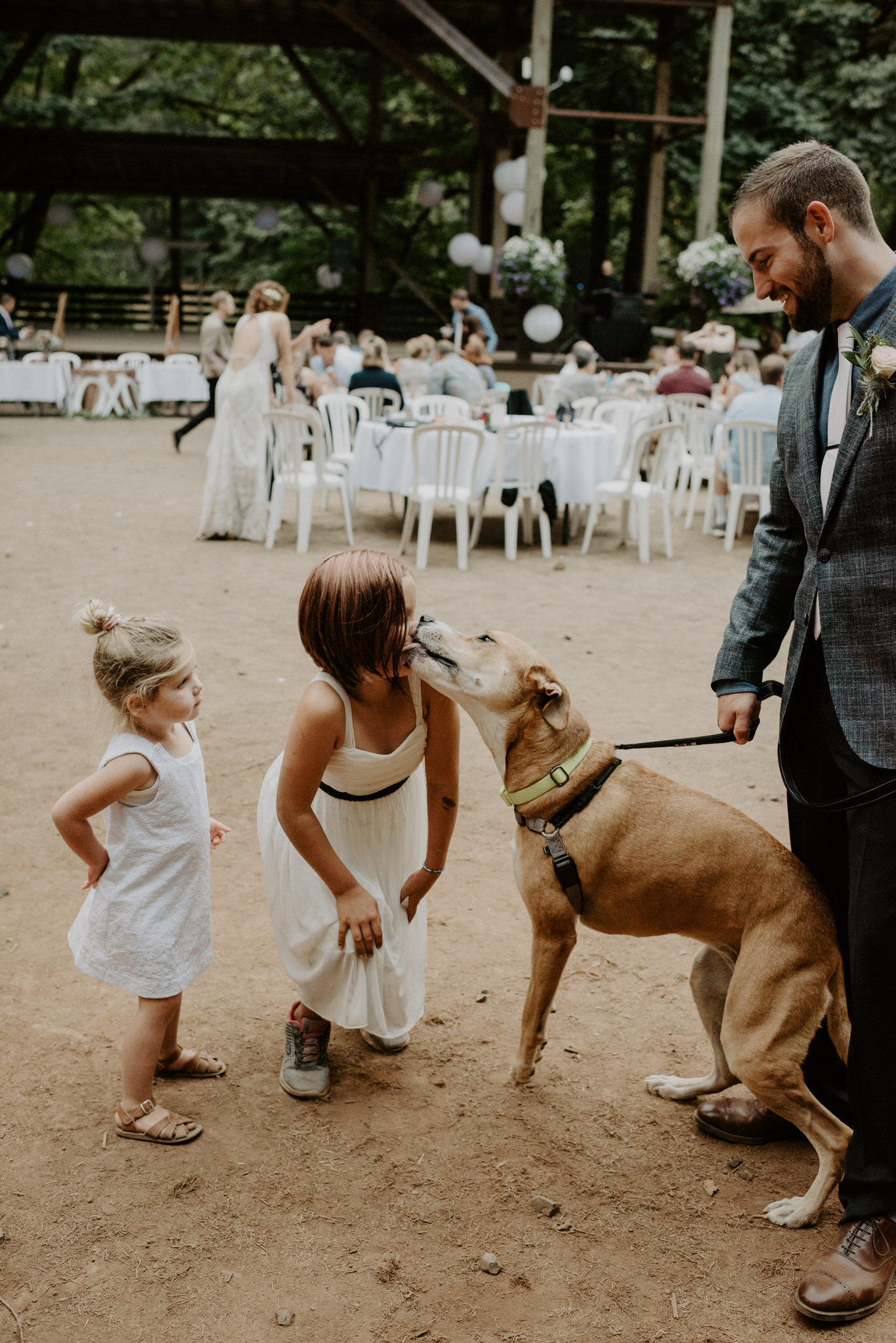 There was cake smashing, toasts that brought as many tears as laughs, and first dances under brightly colored lanterns. And, everyone GOT DOWN on the dancefloor. It was so fun to capture! My favorite end to the night was capturing Pres and her mom embracing on the dance floor. What an important day for these families.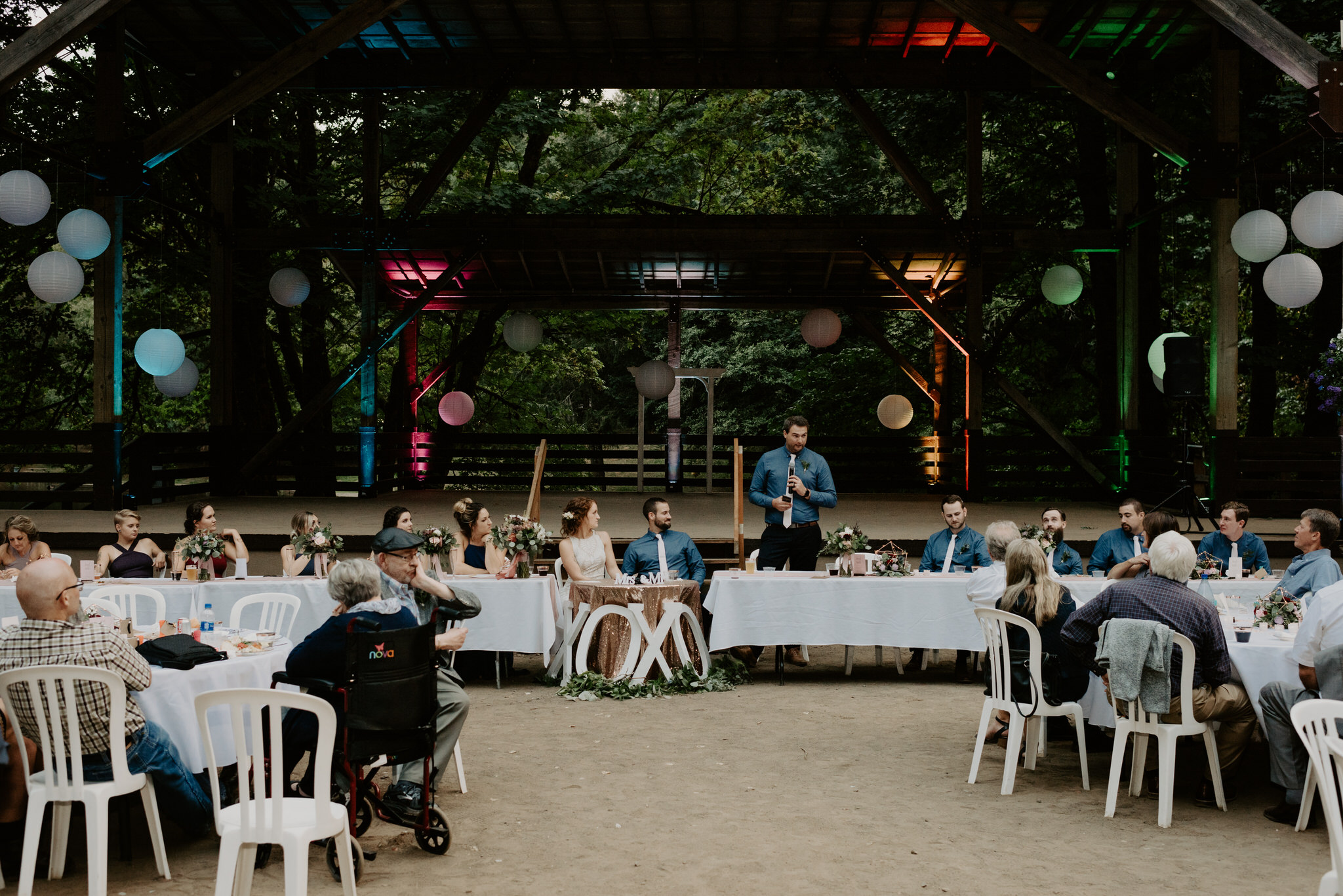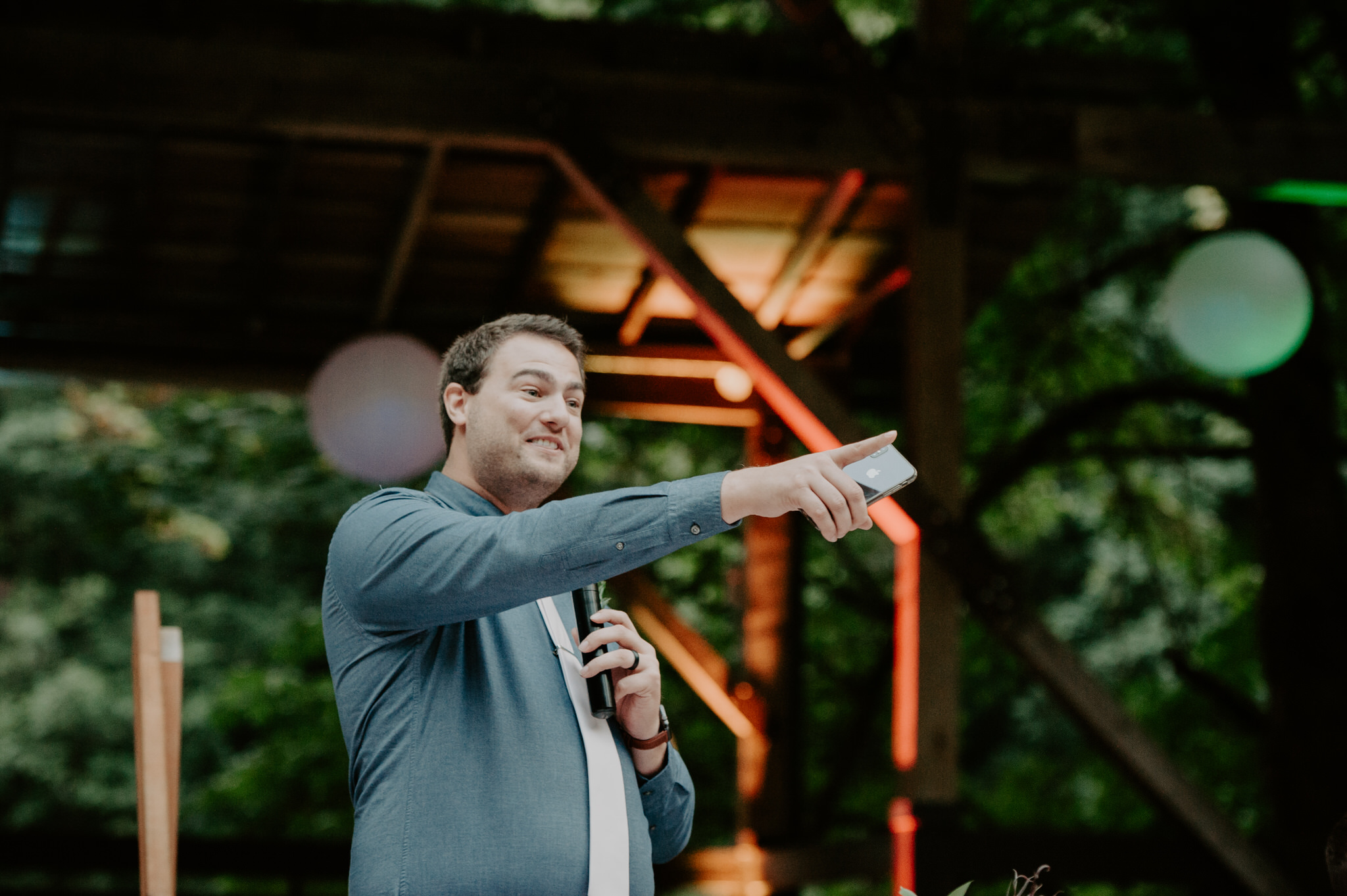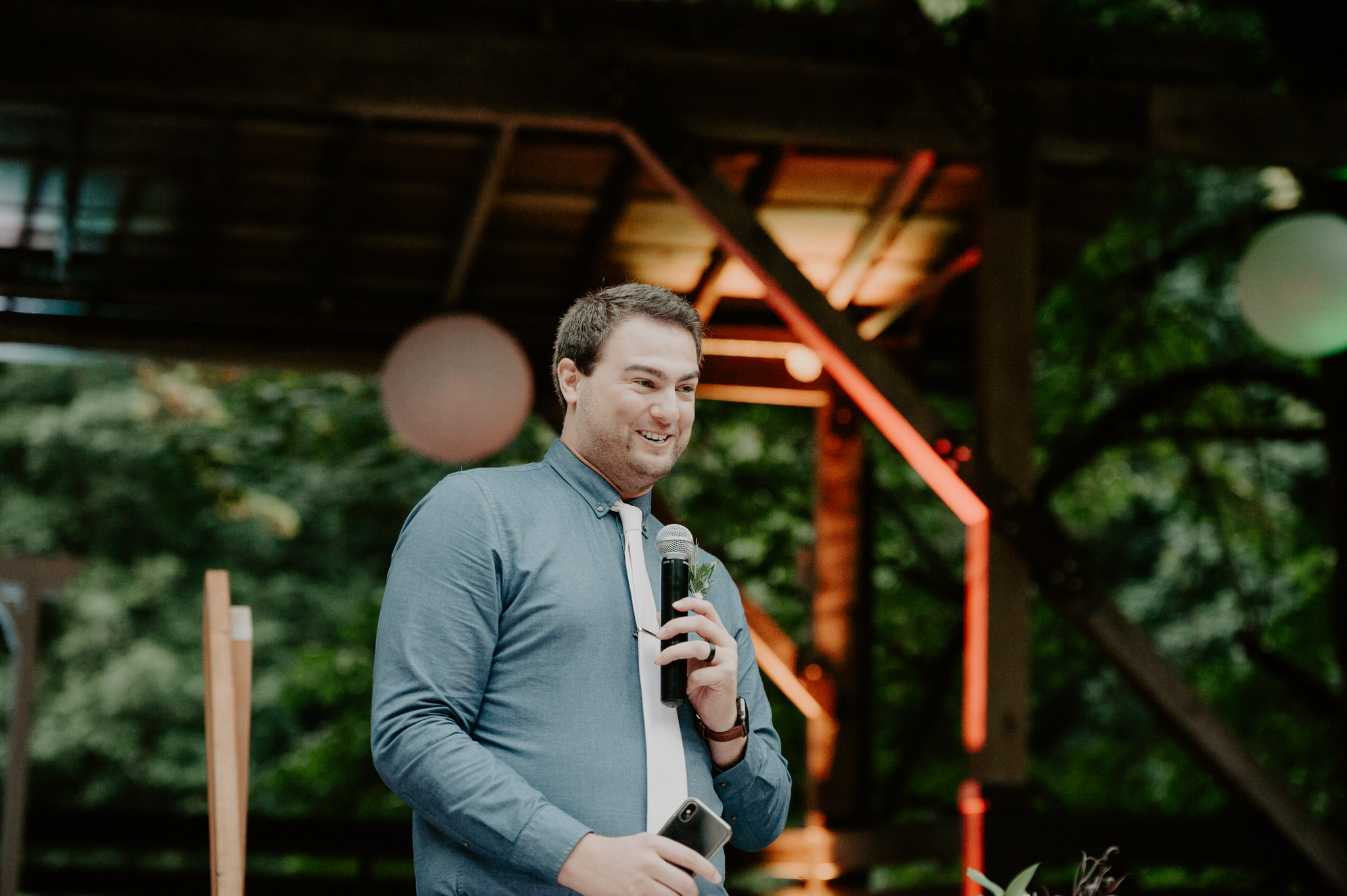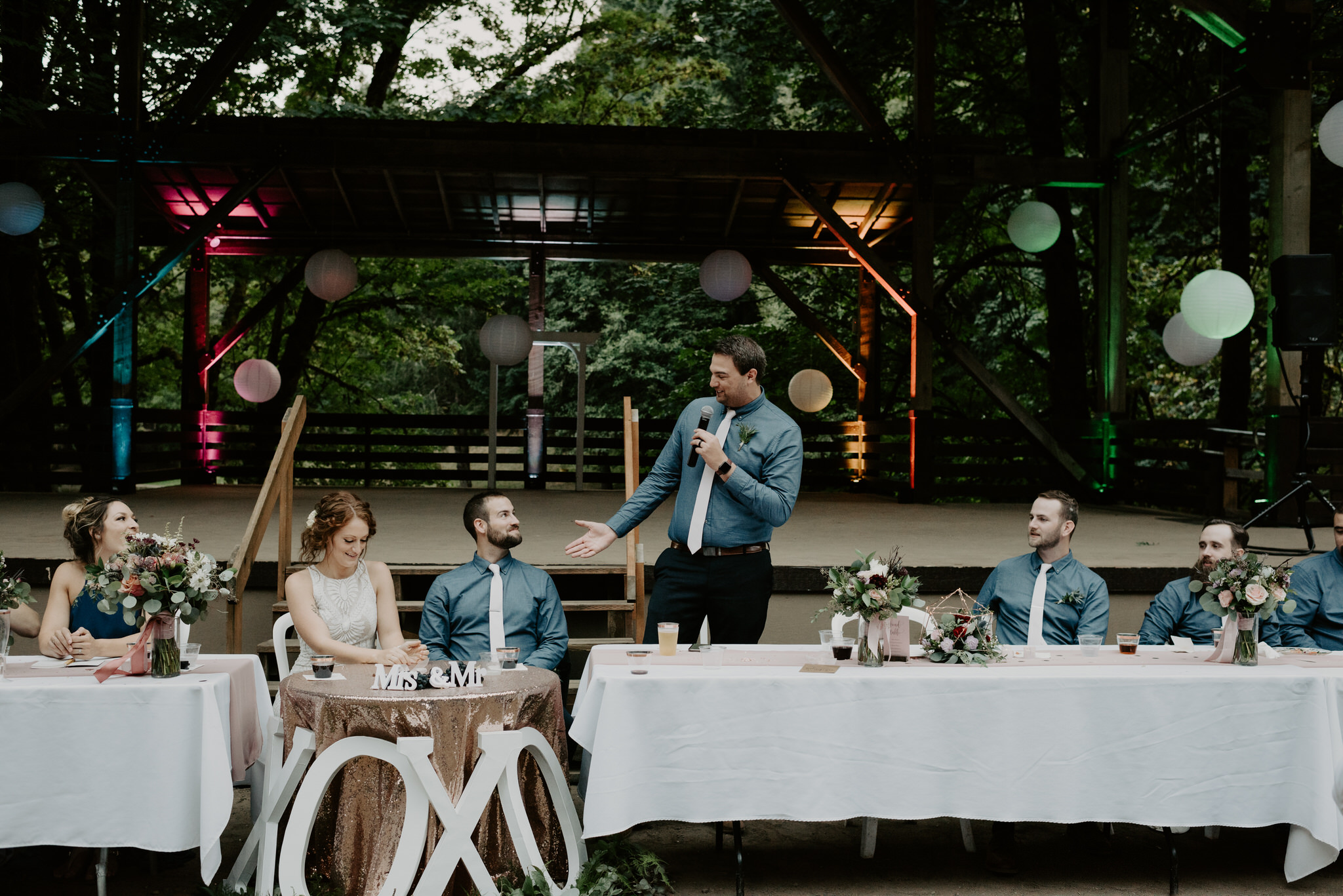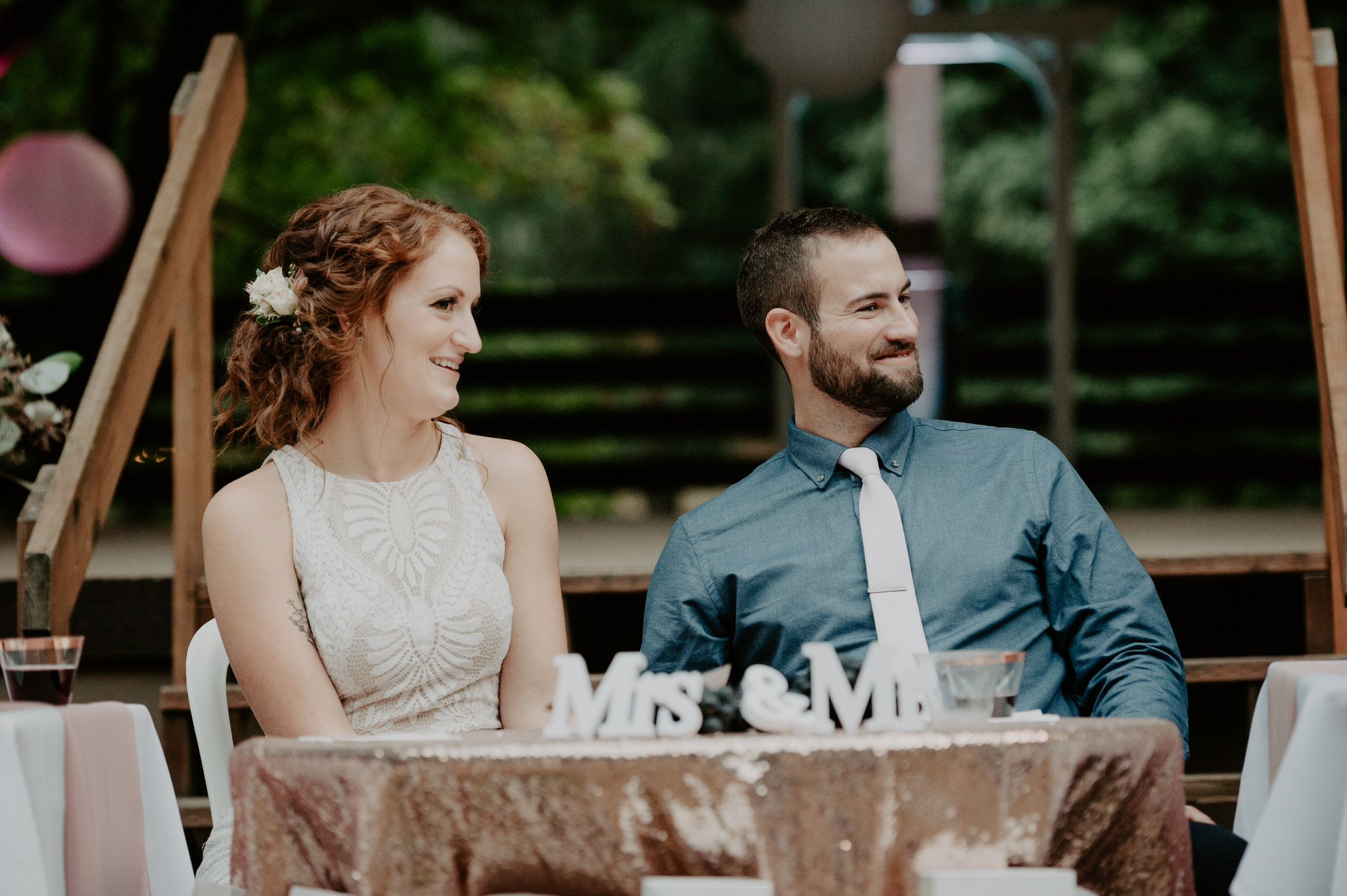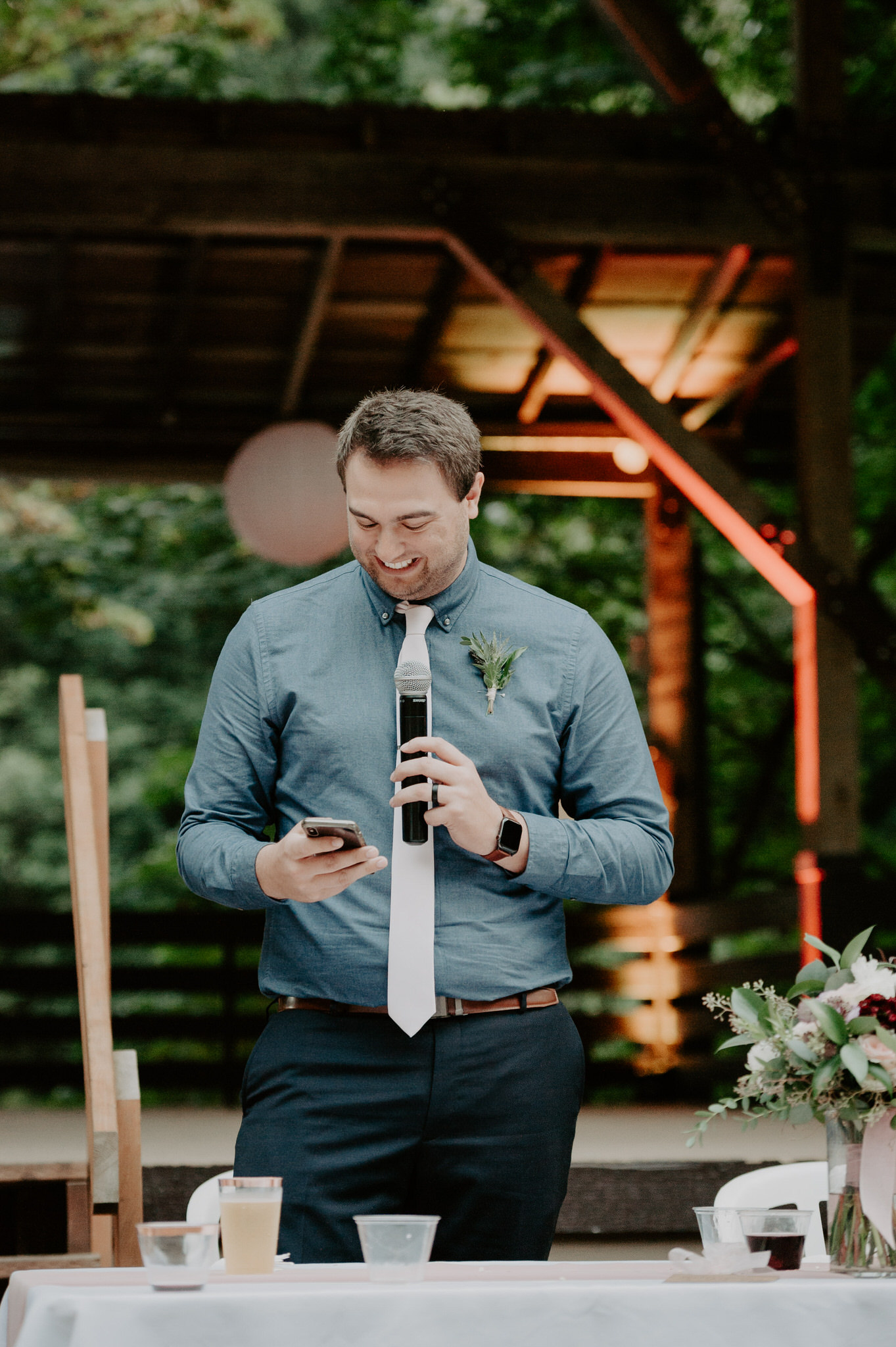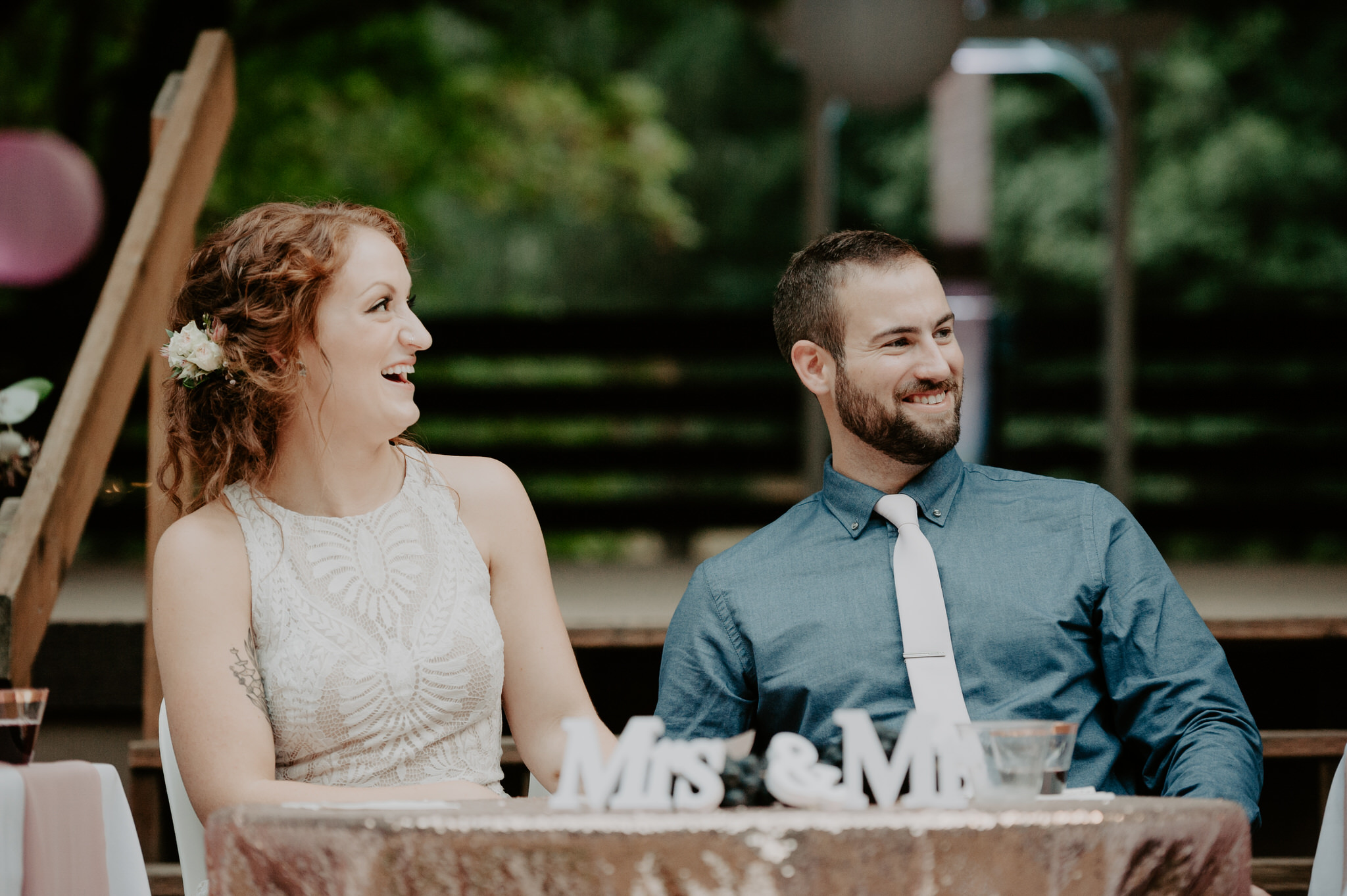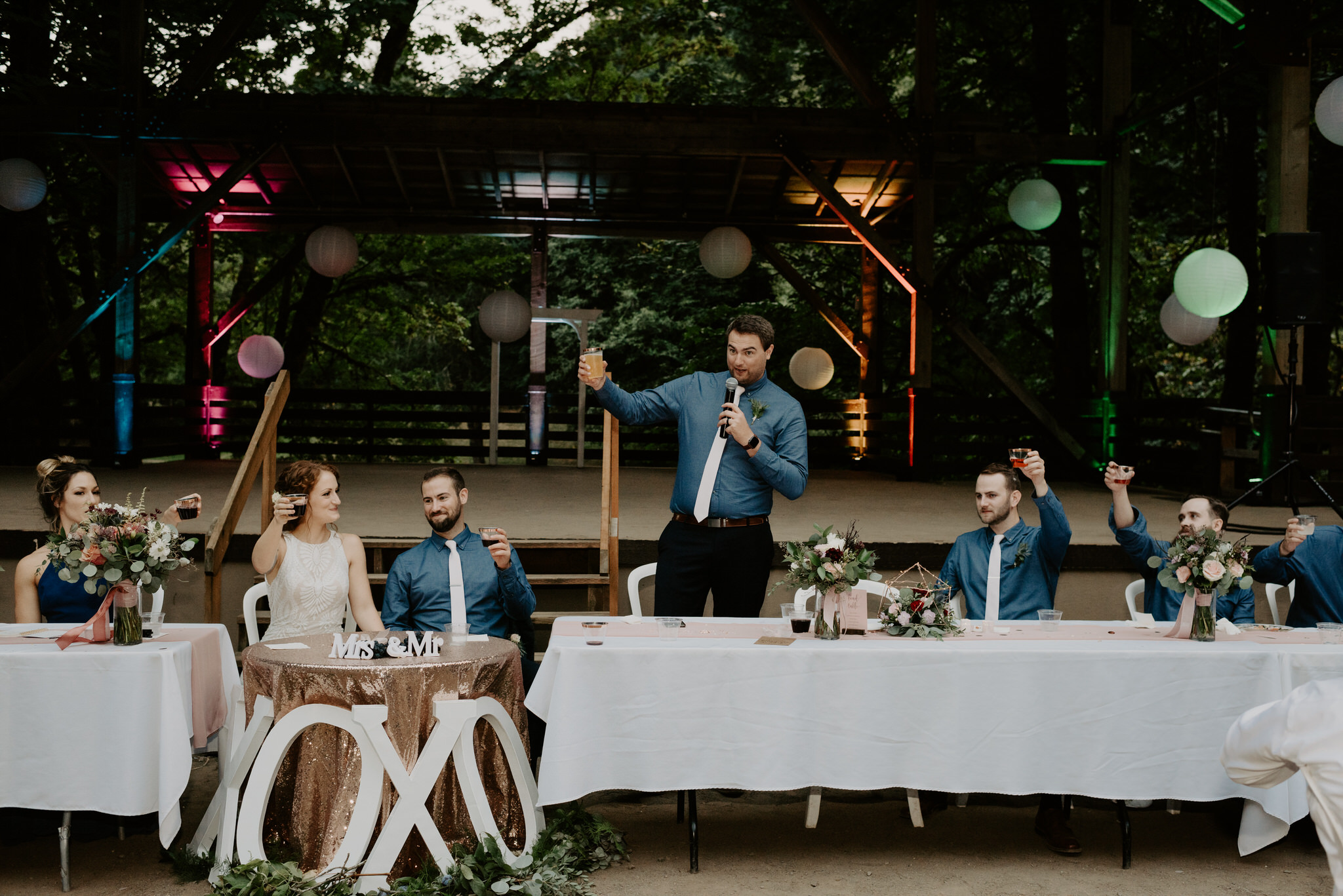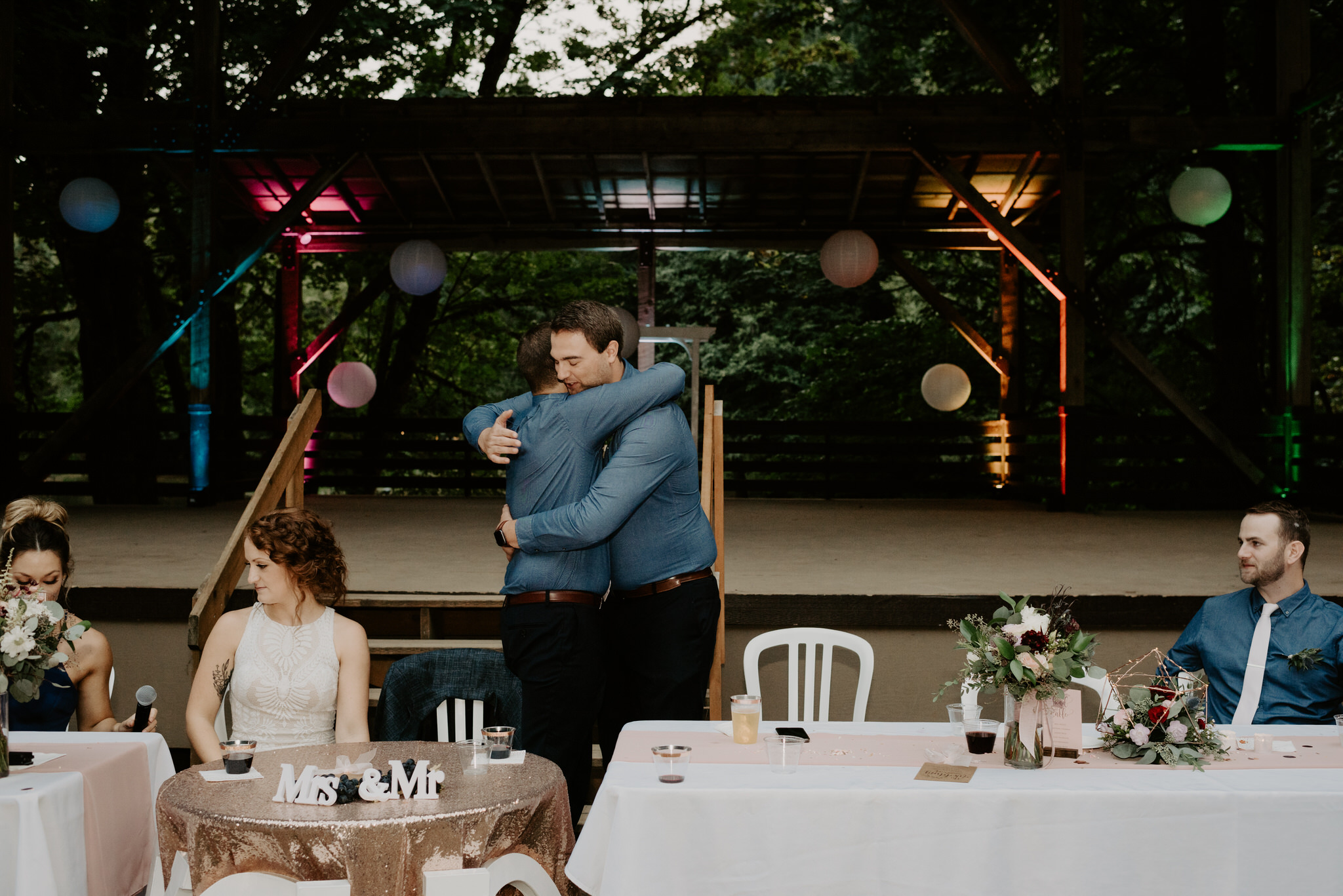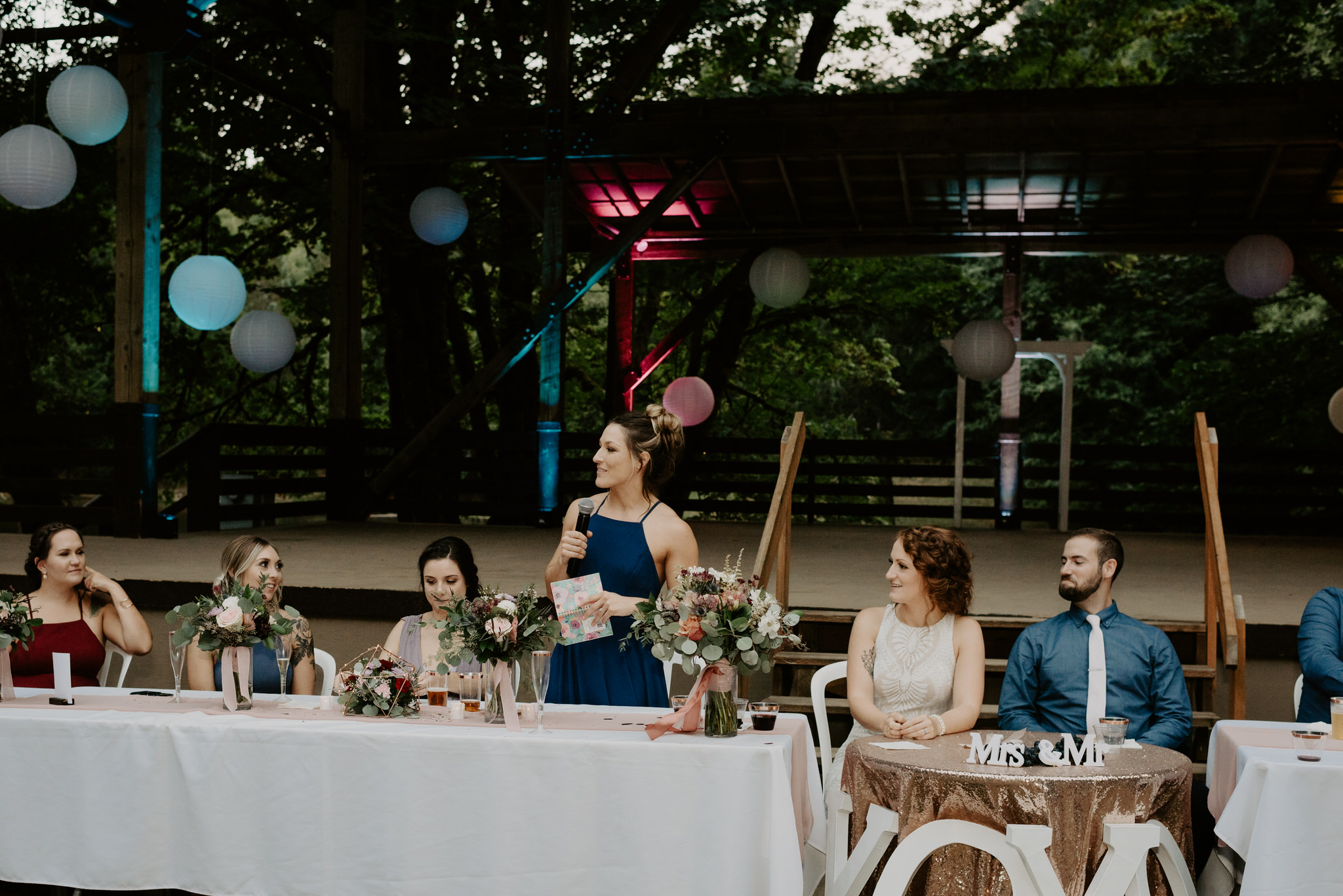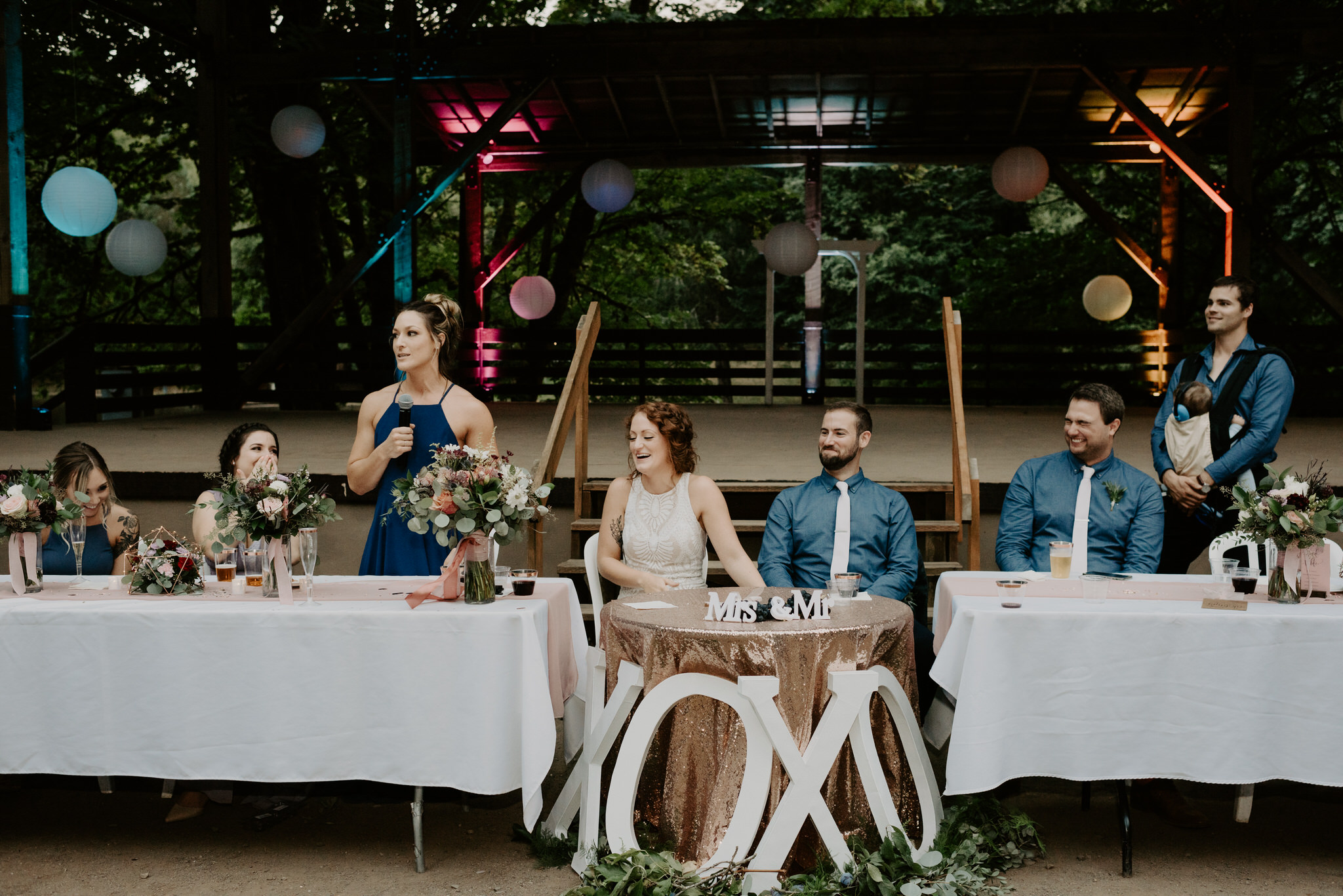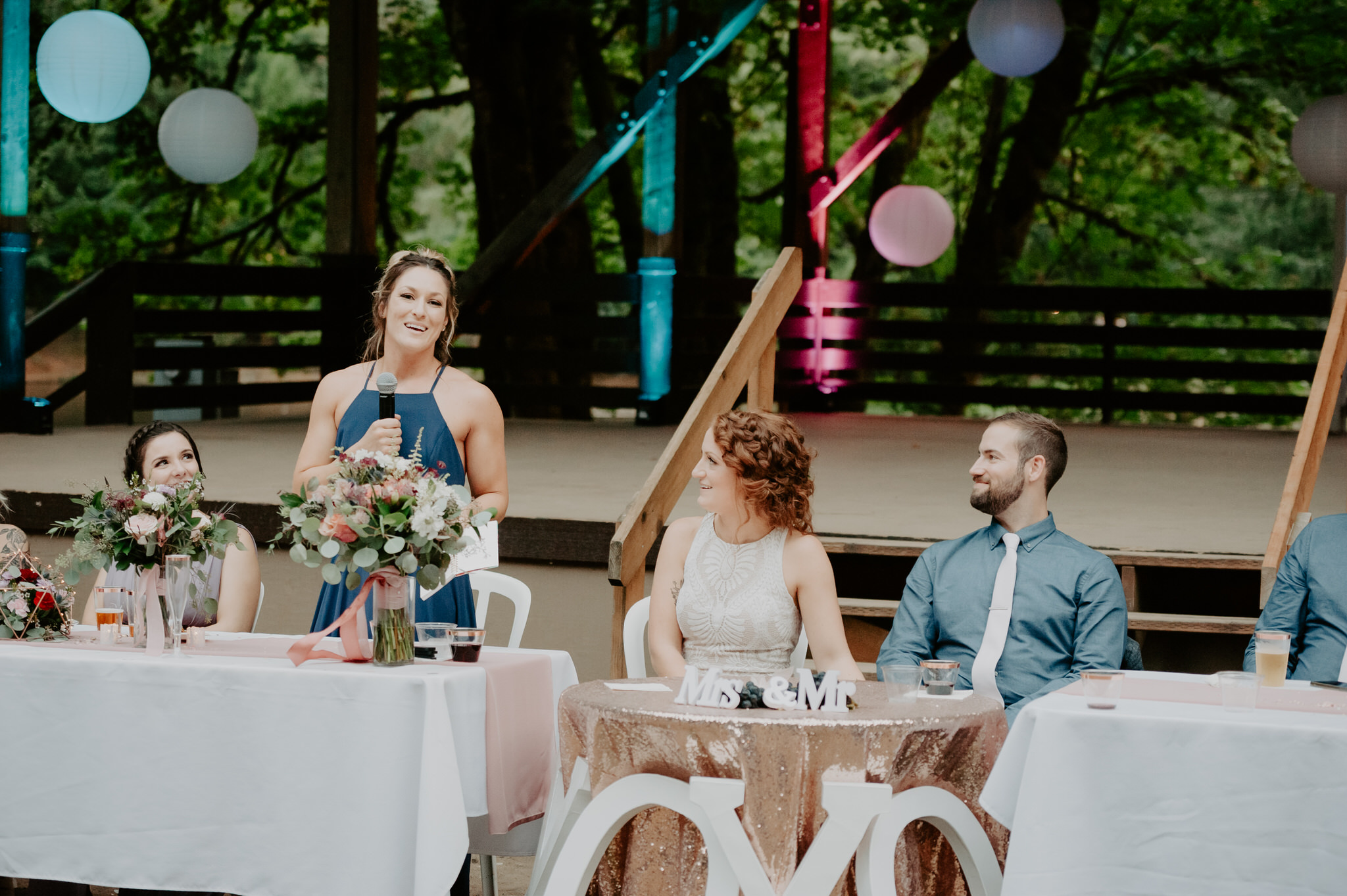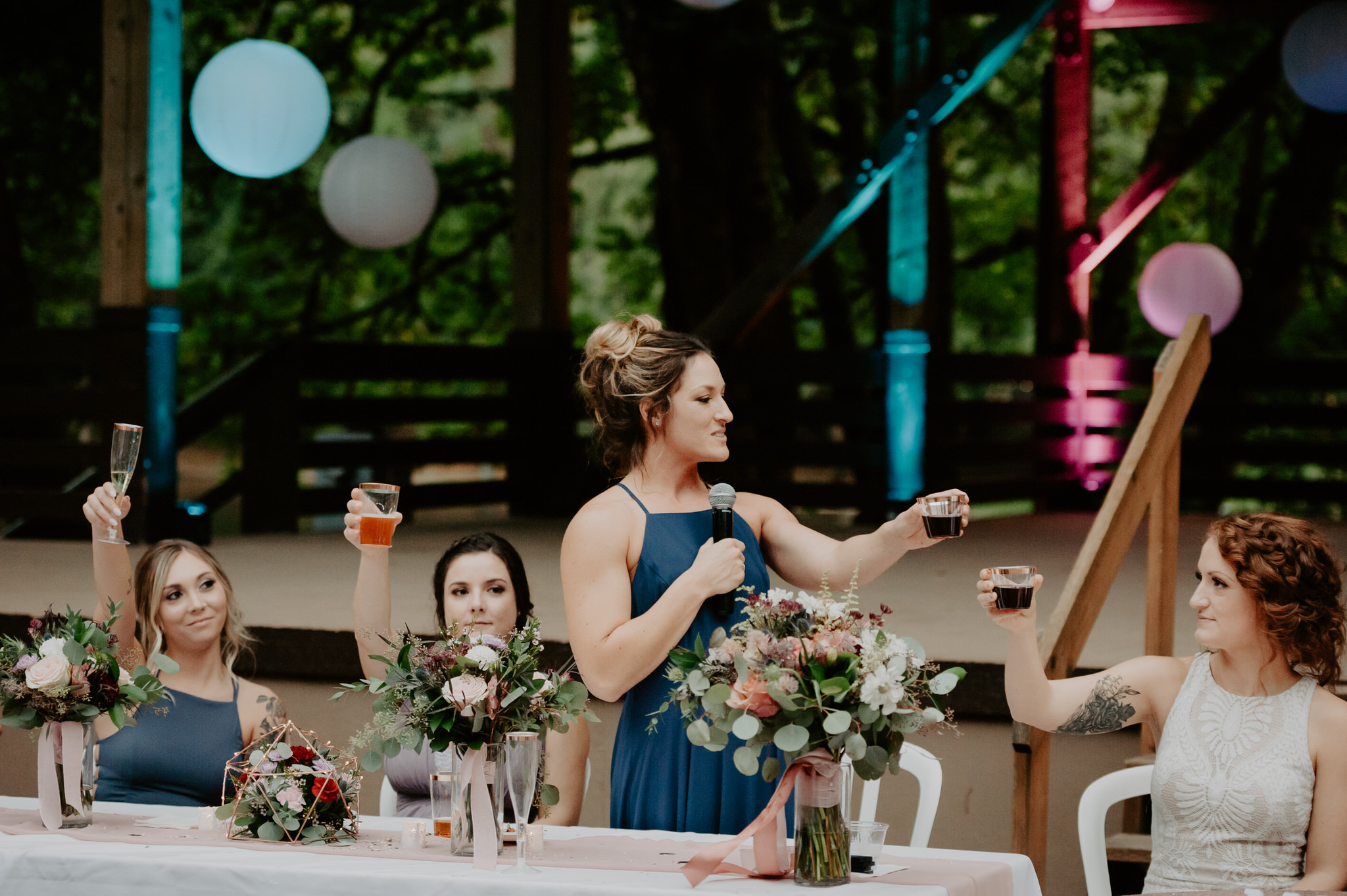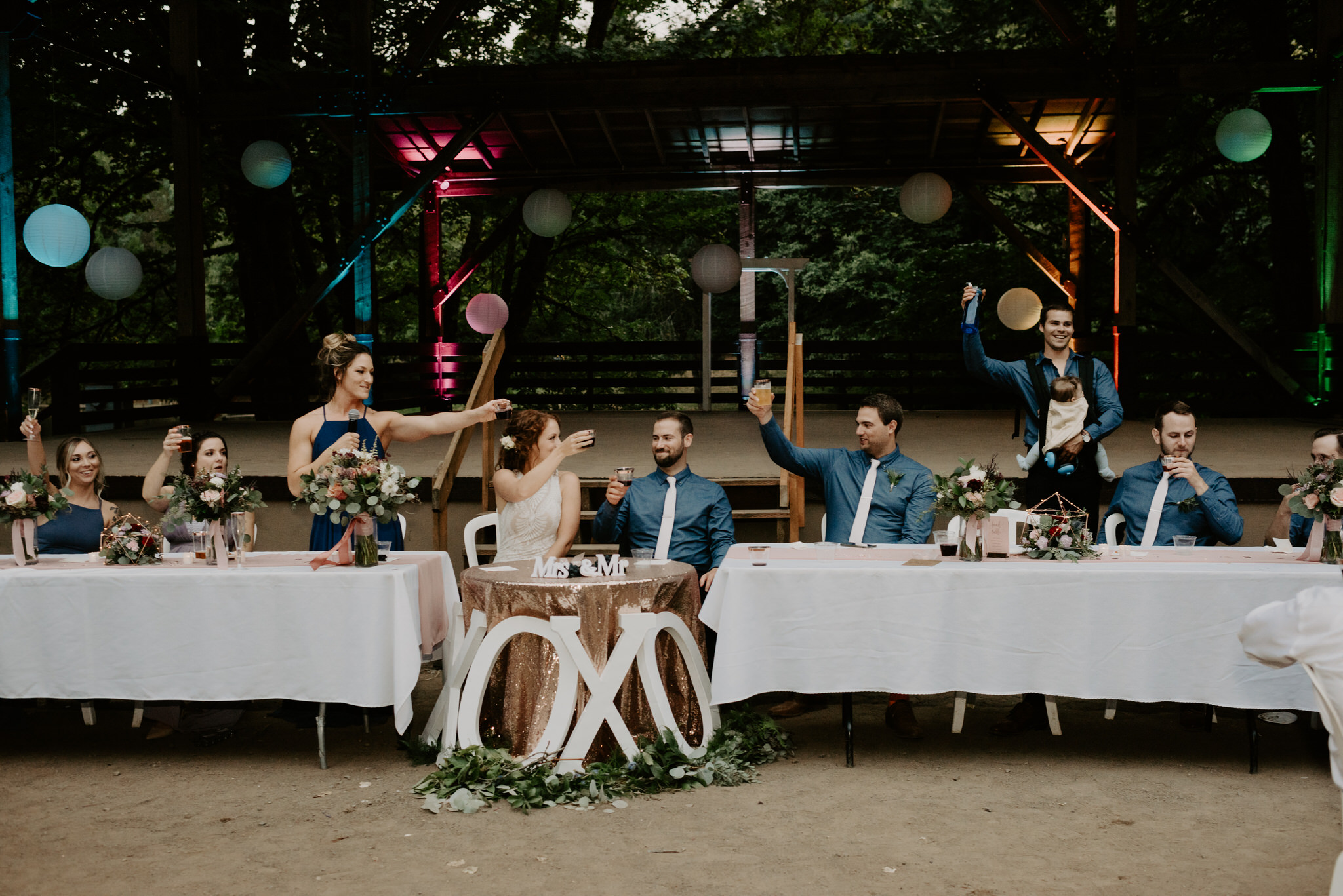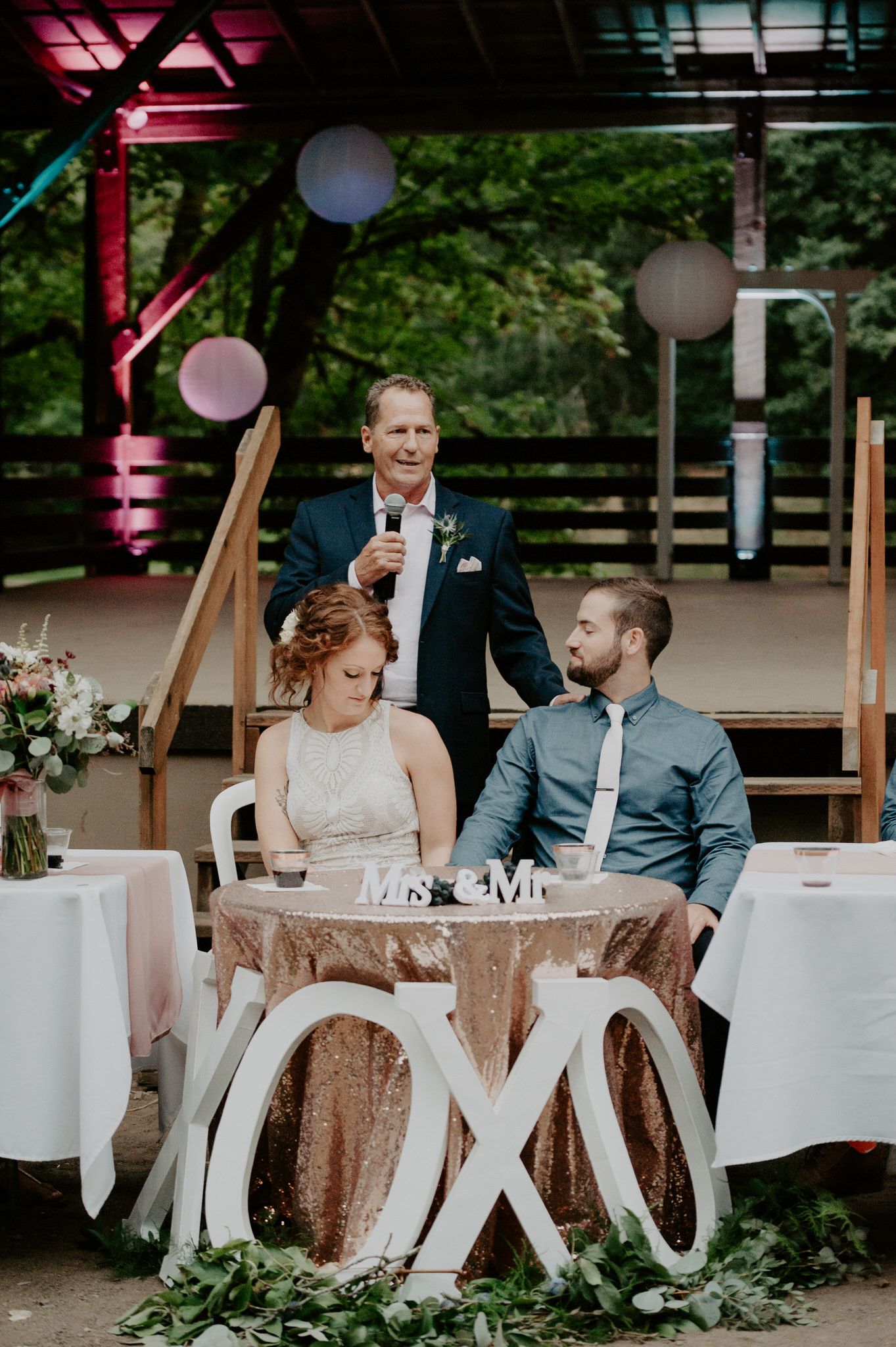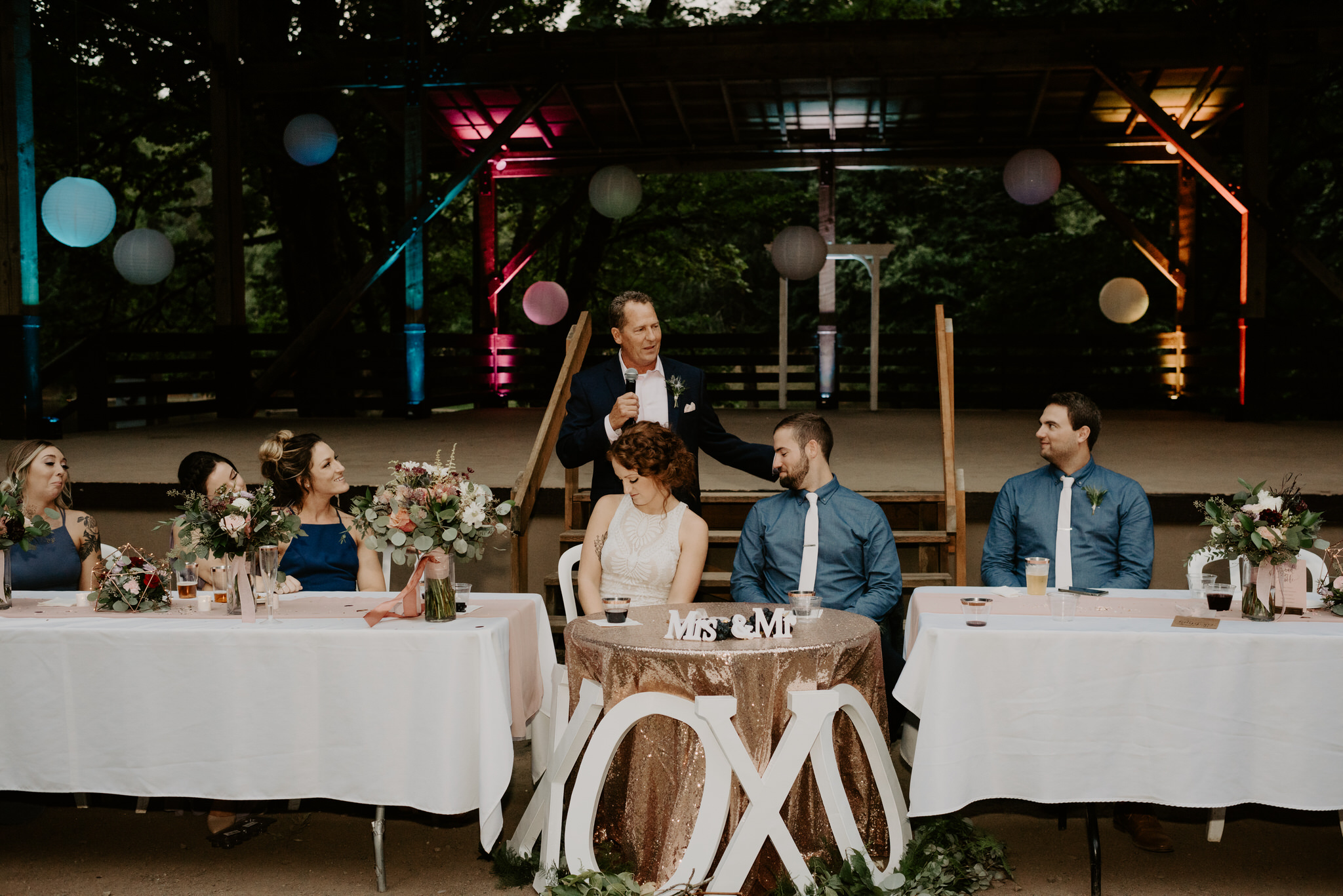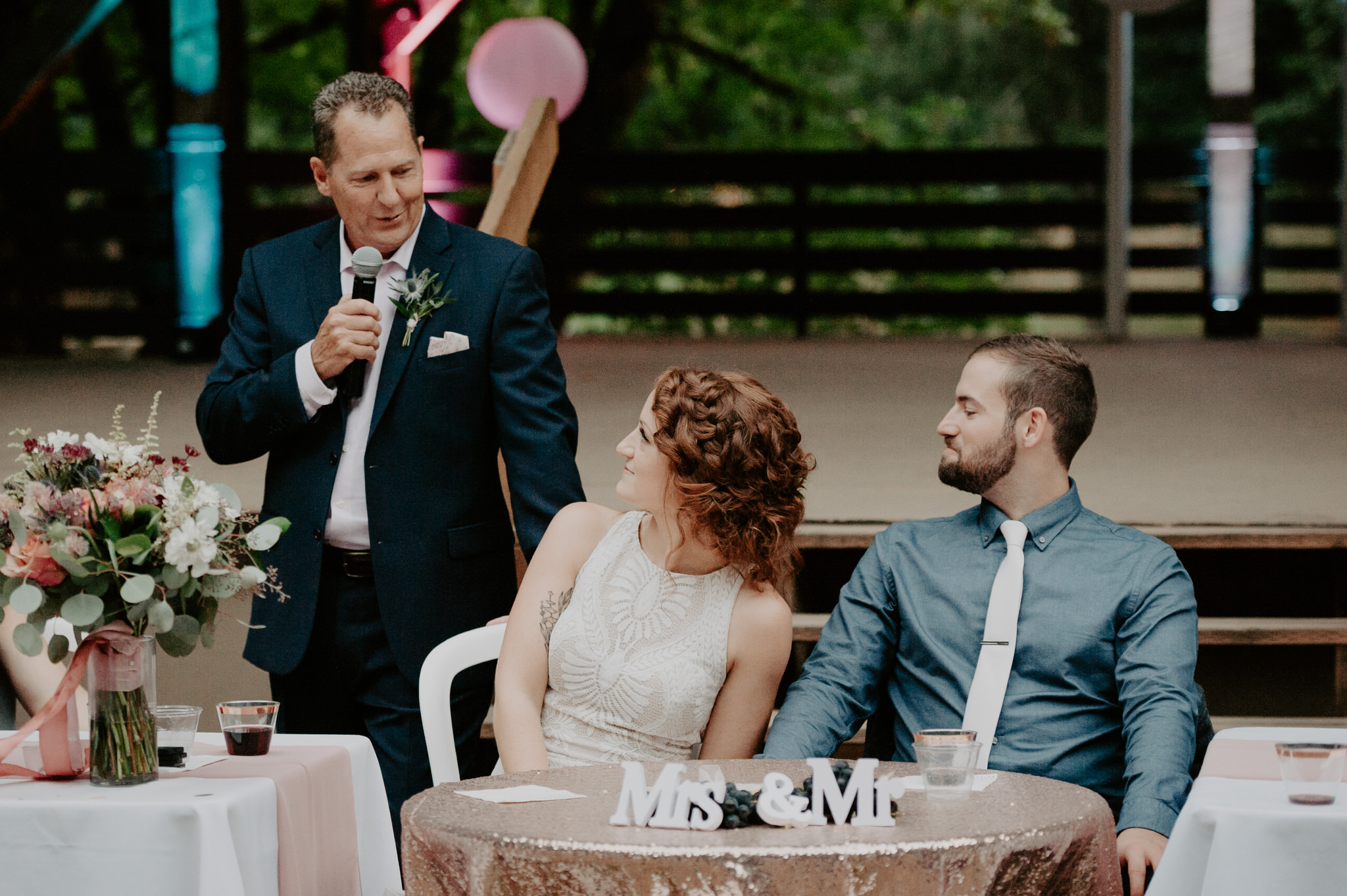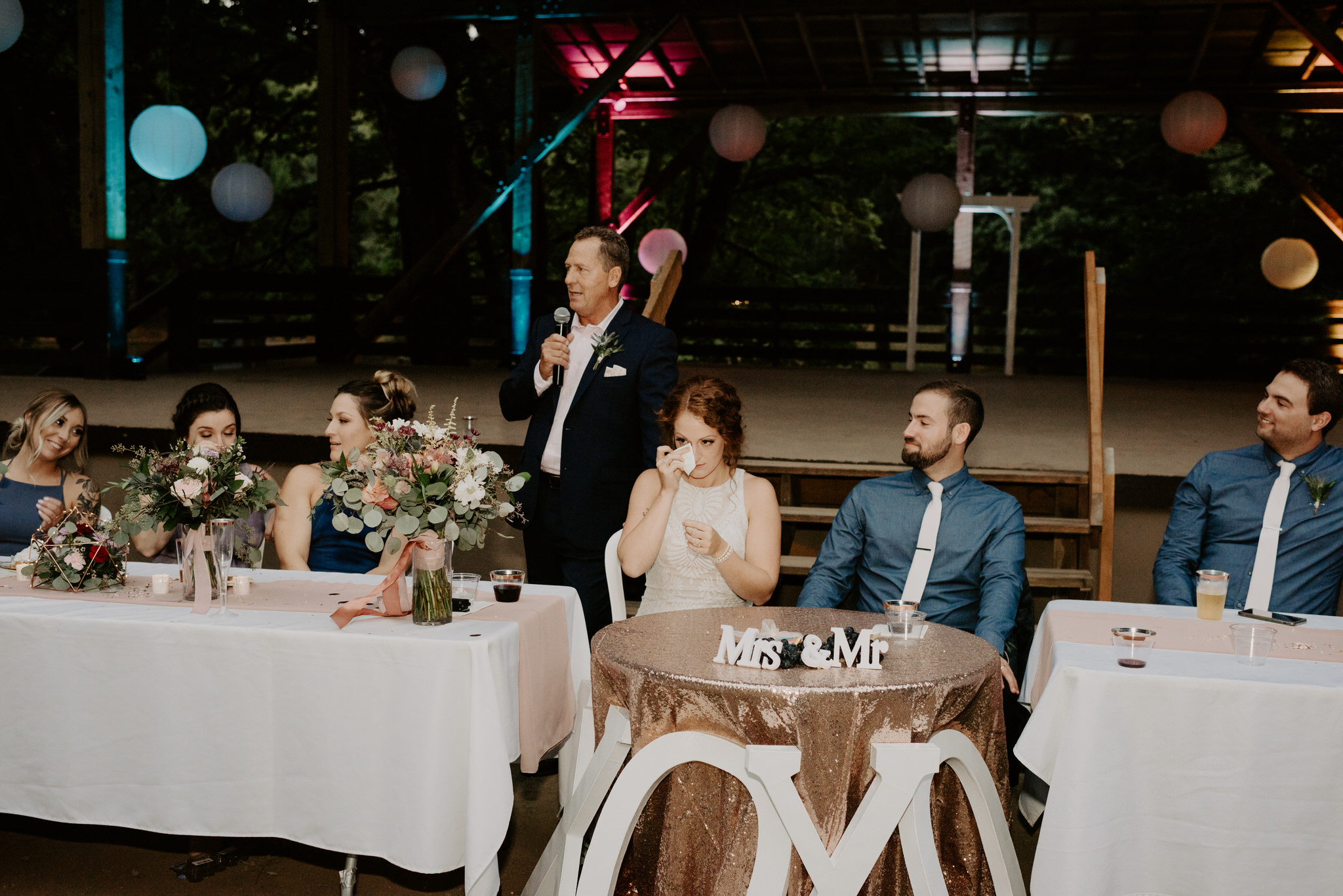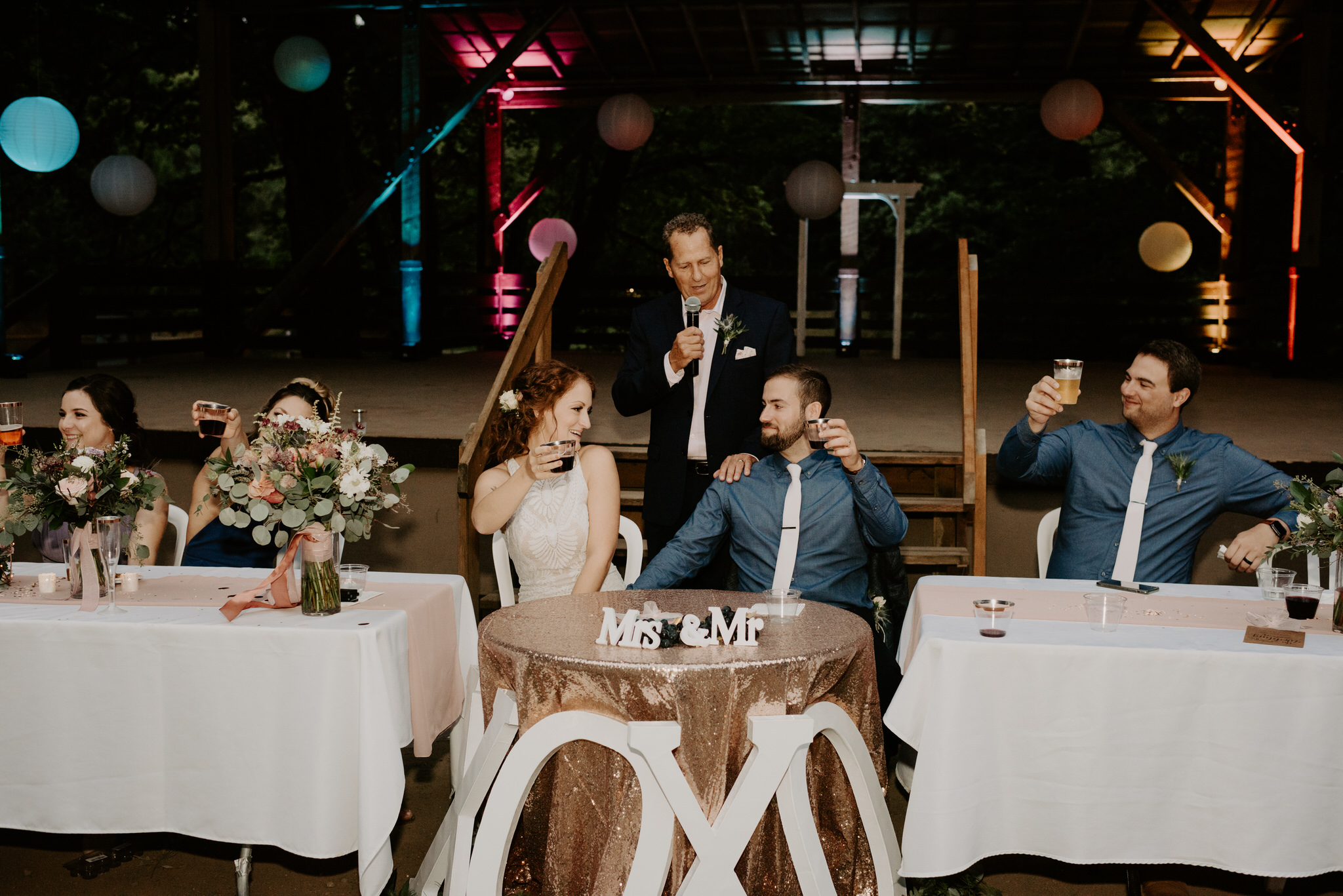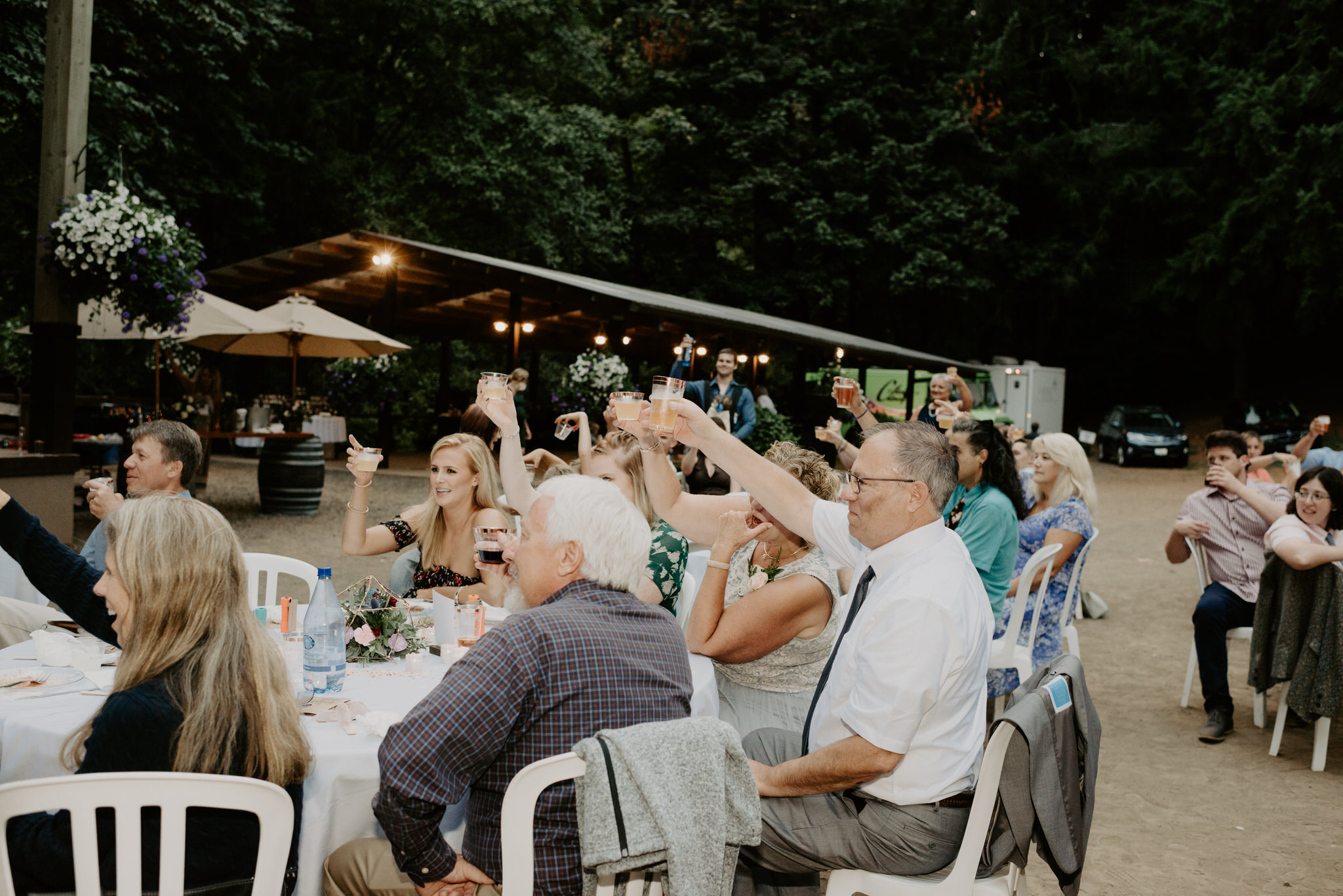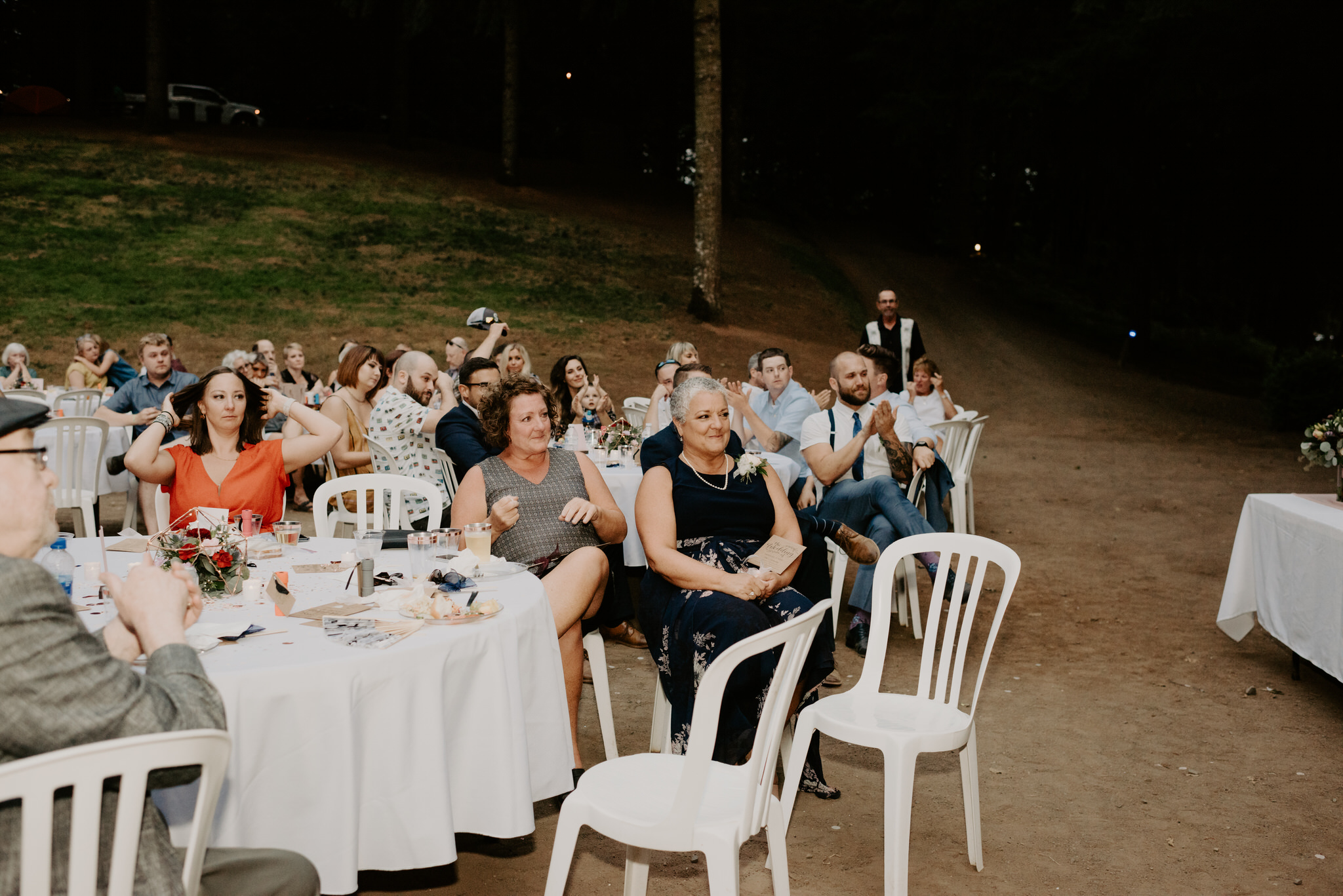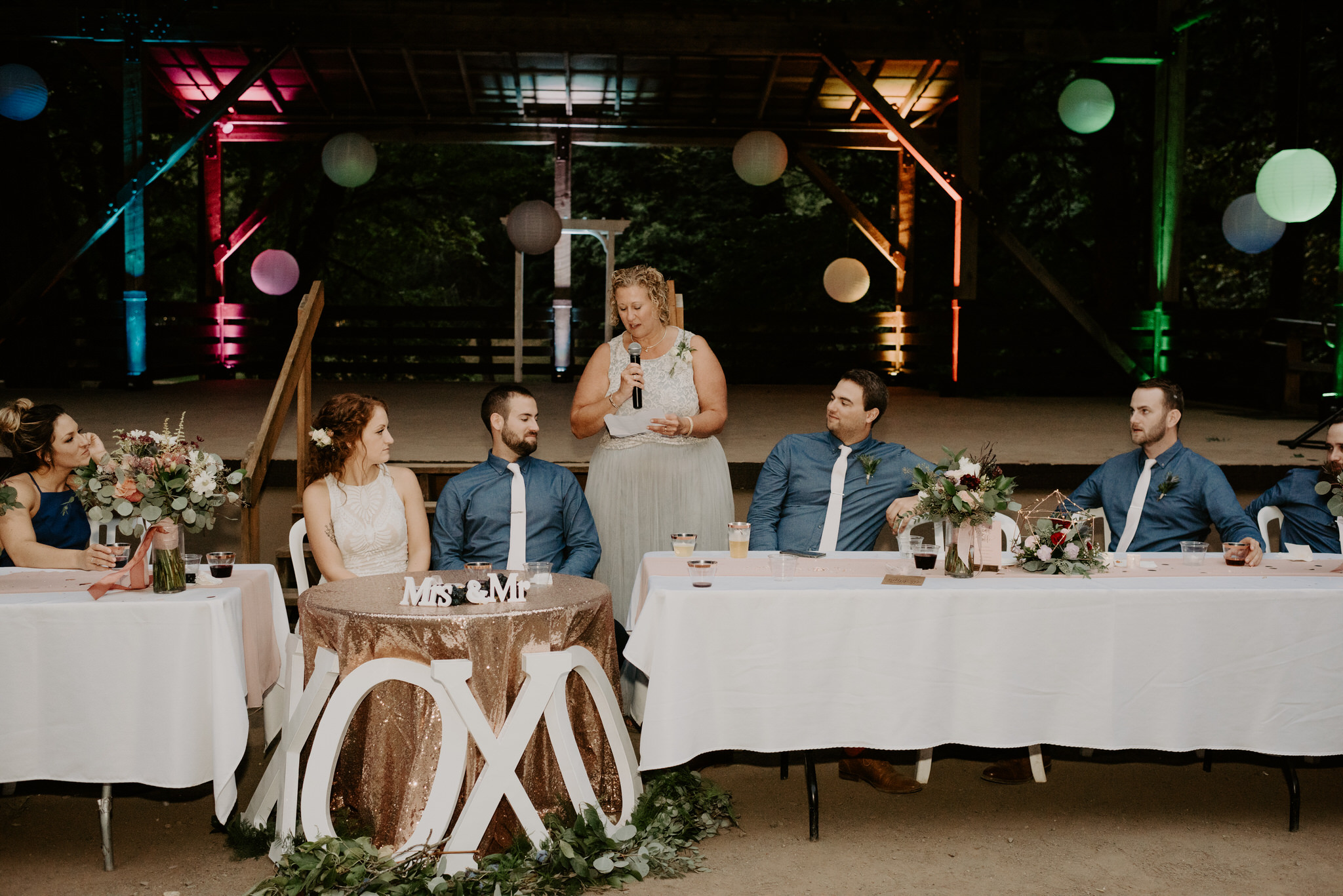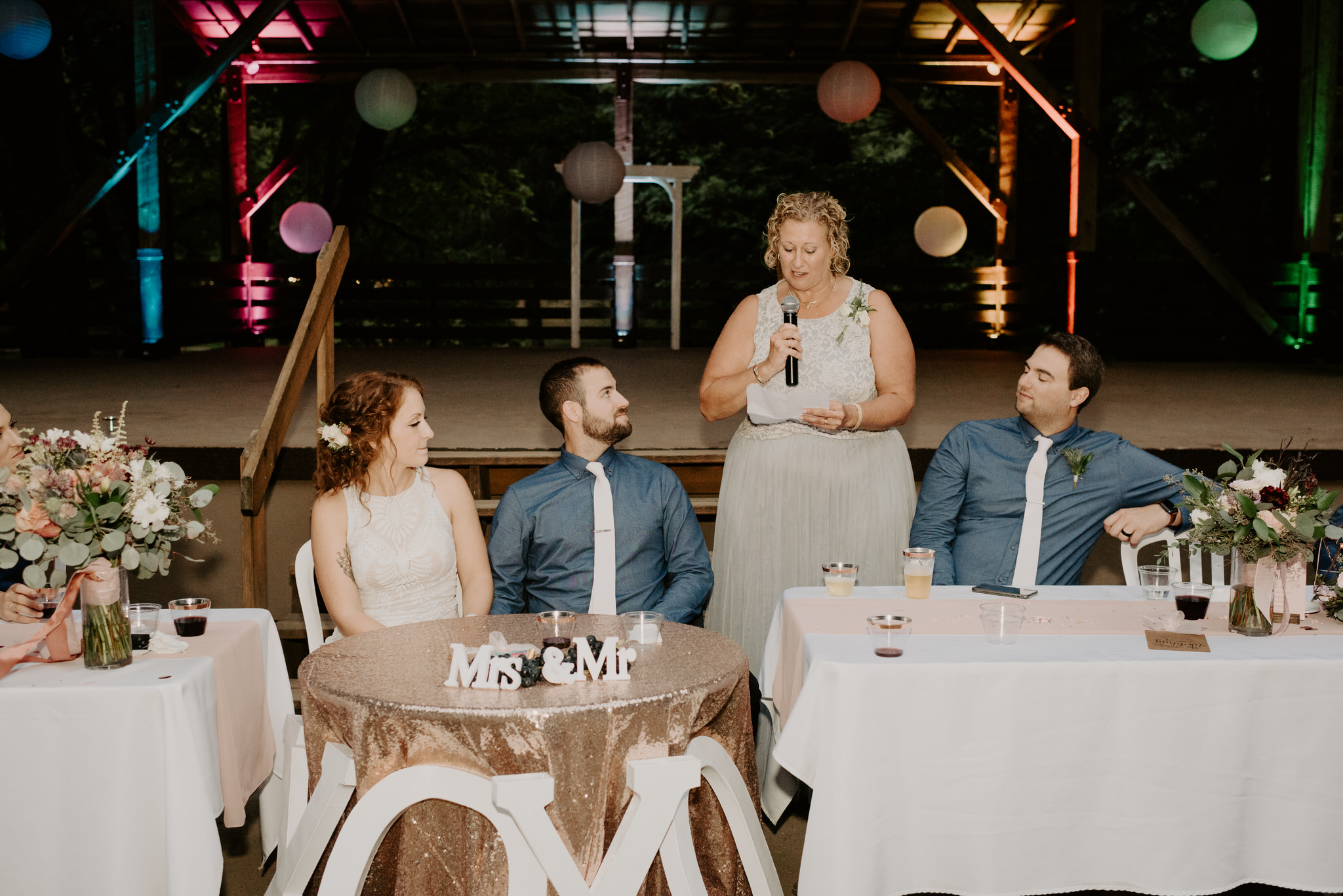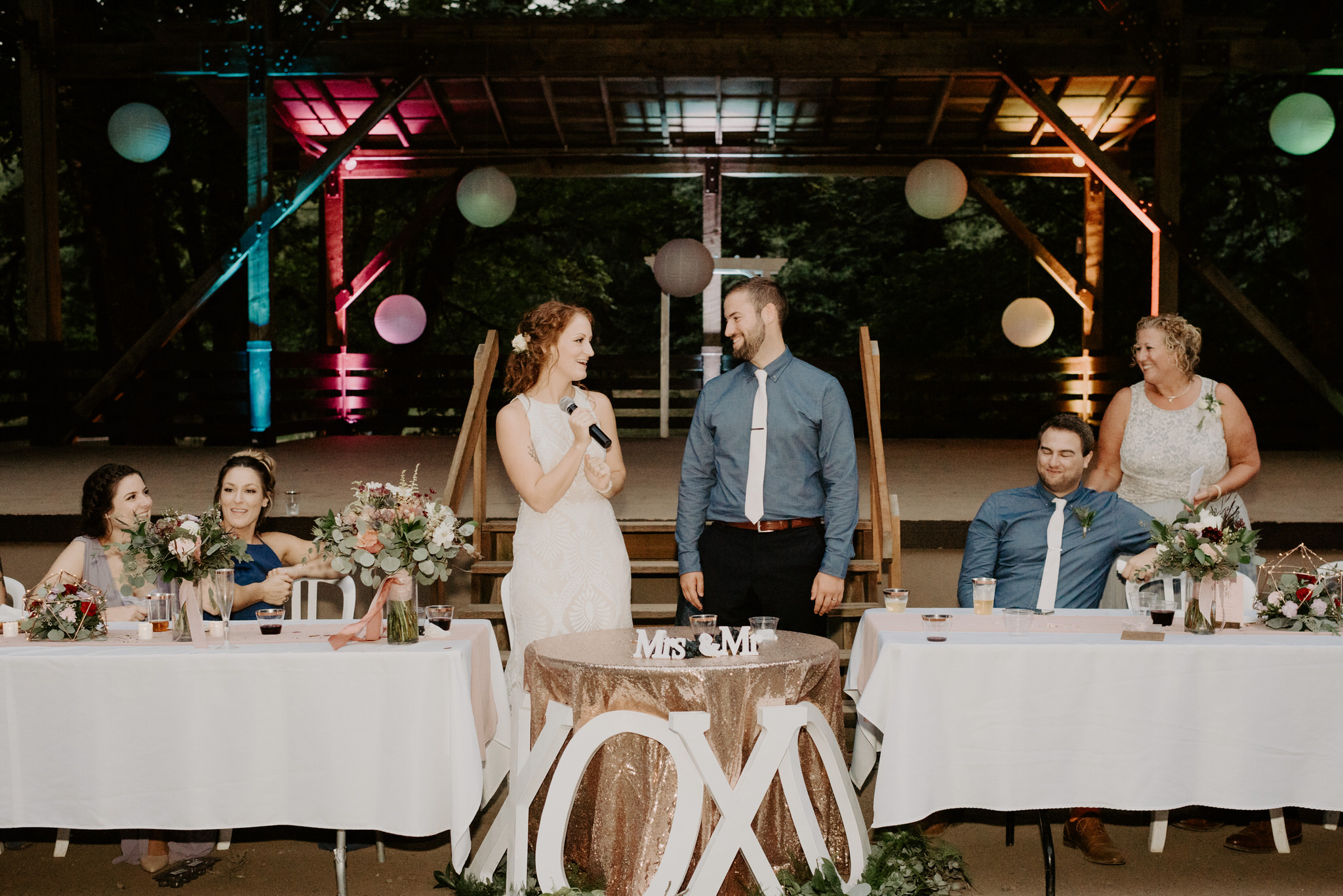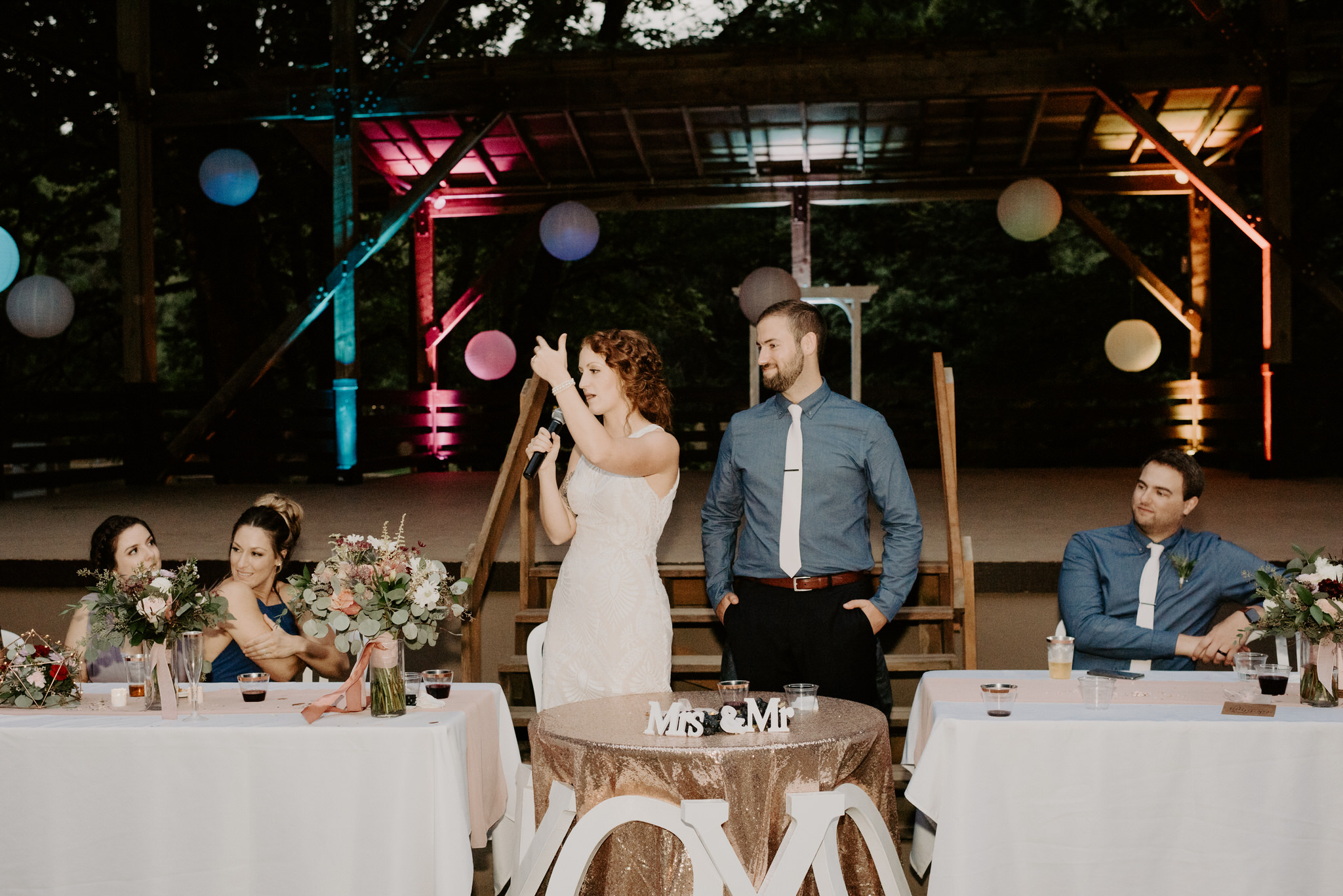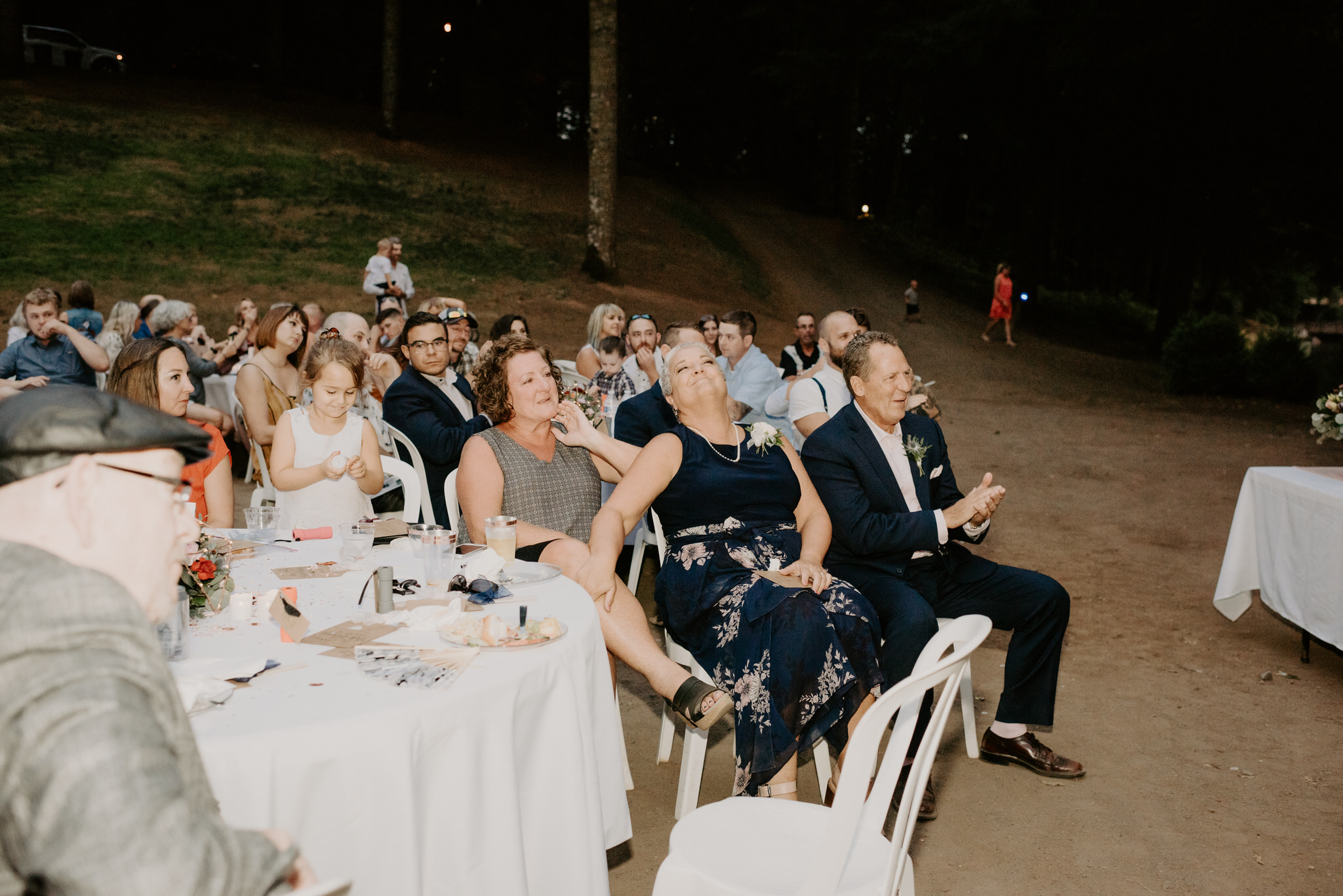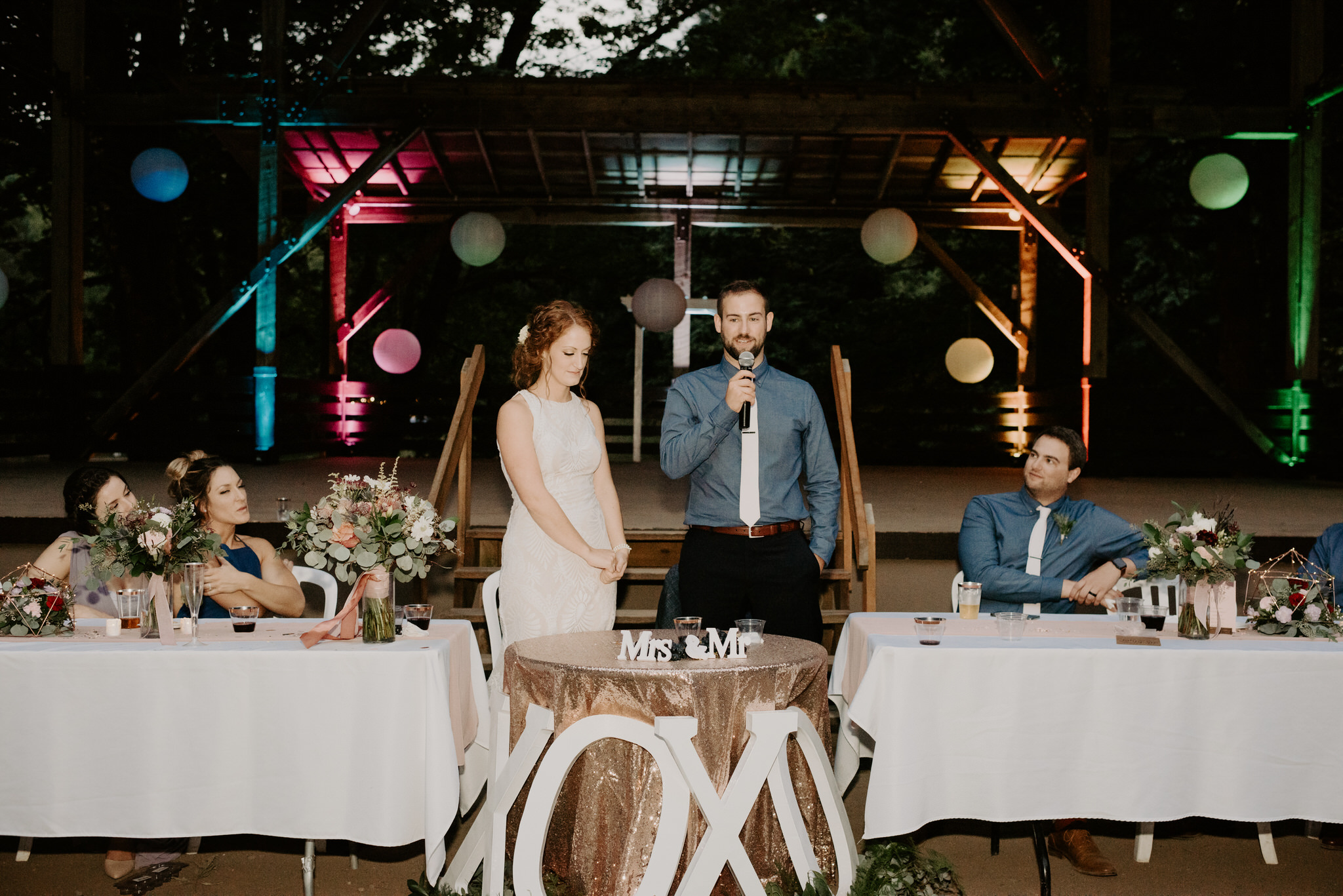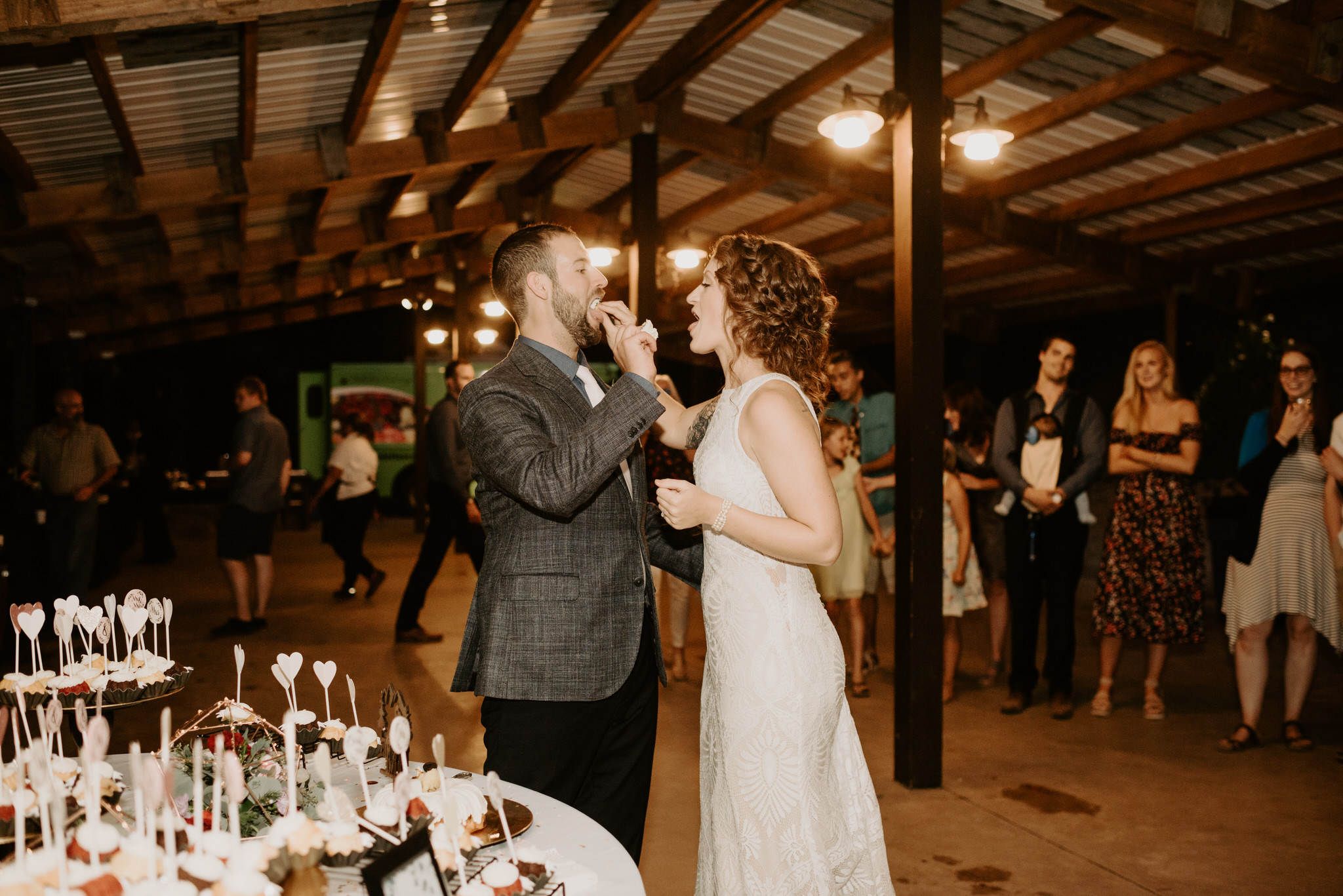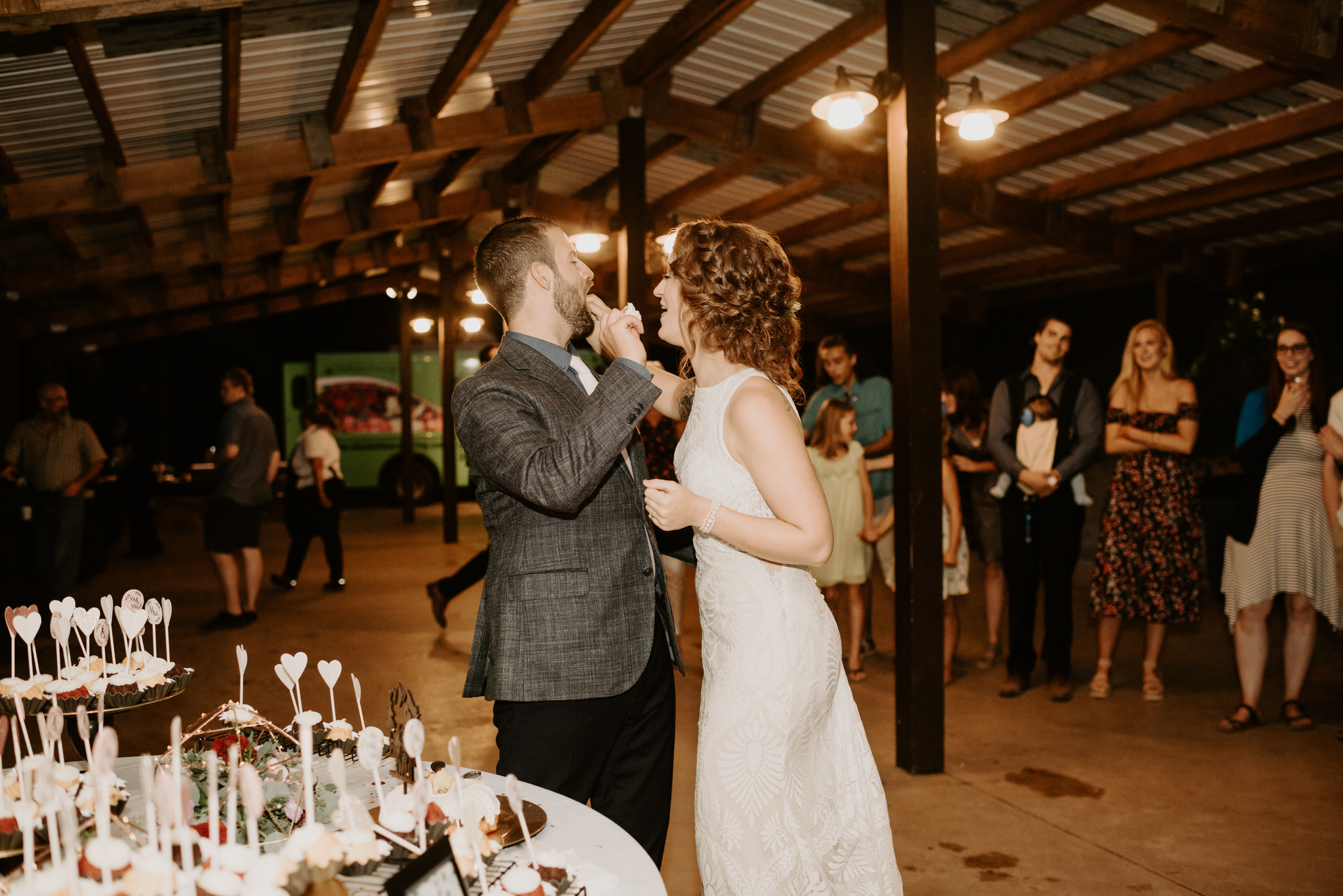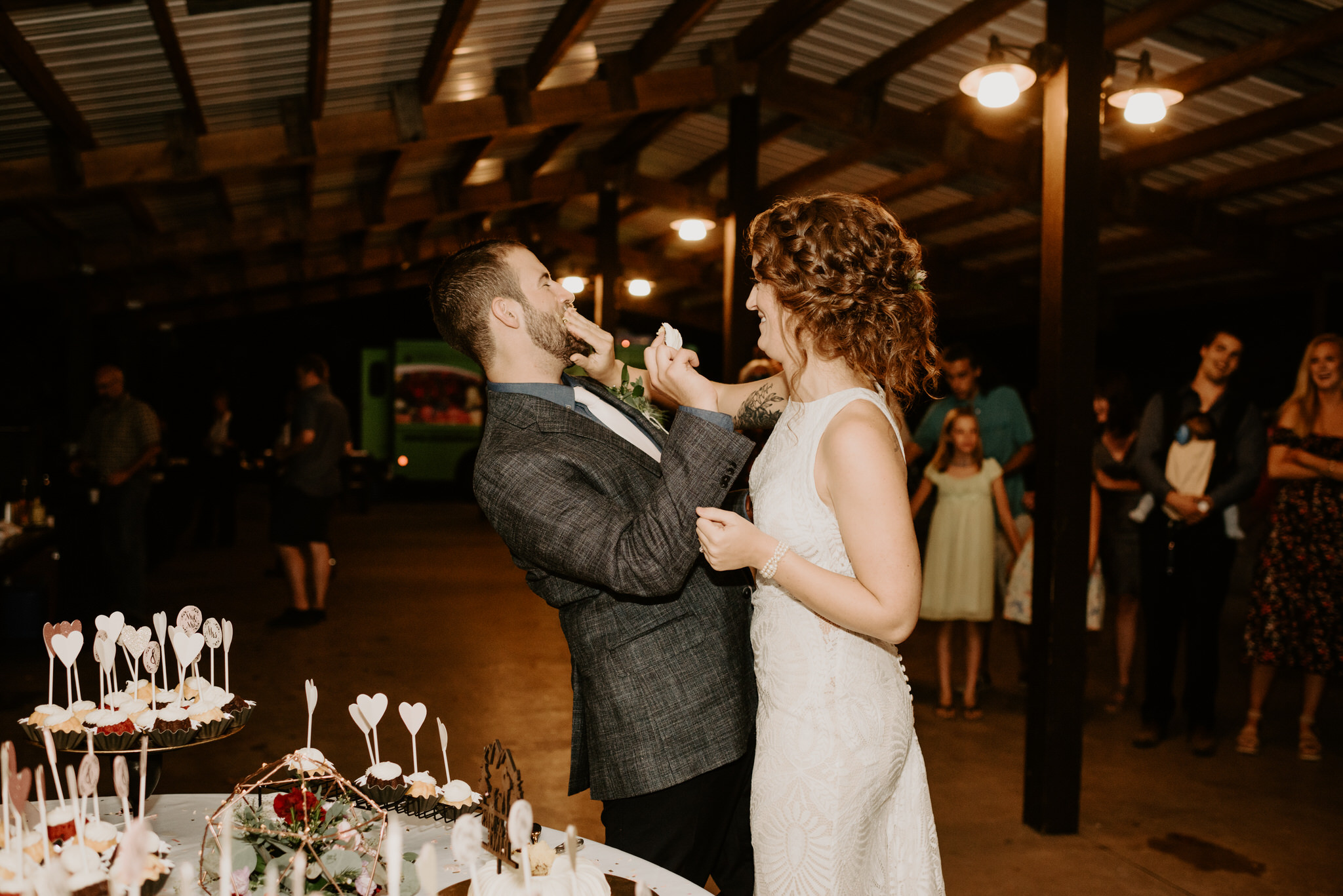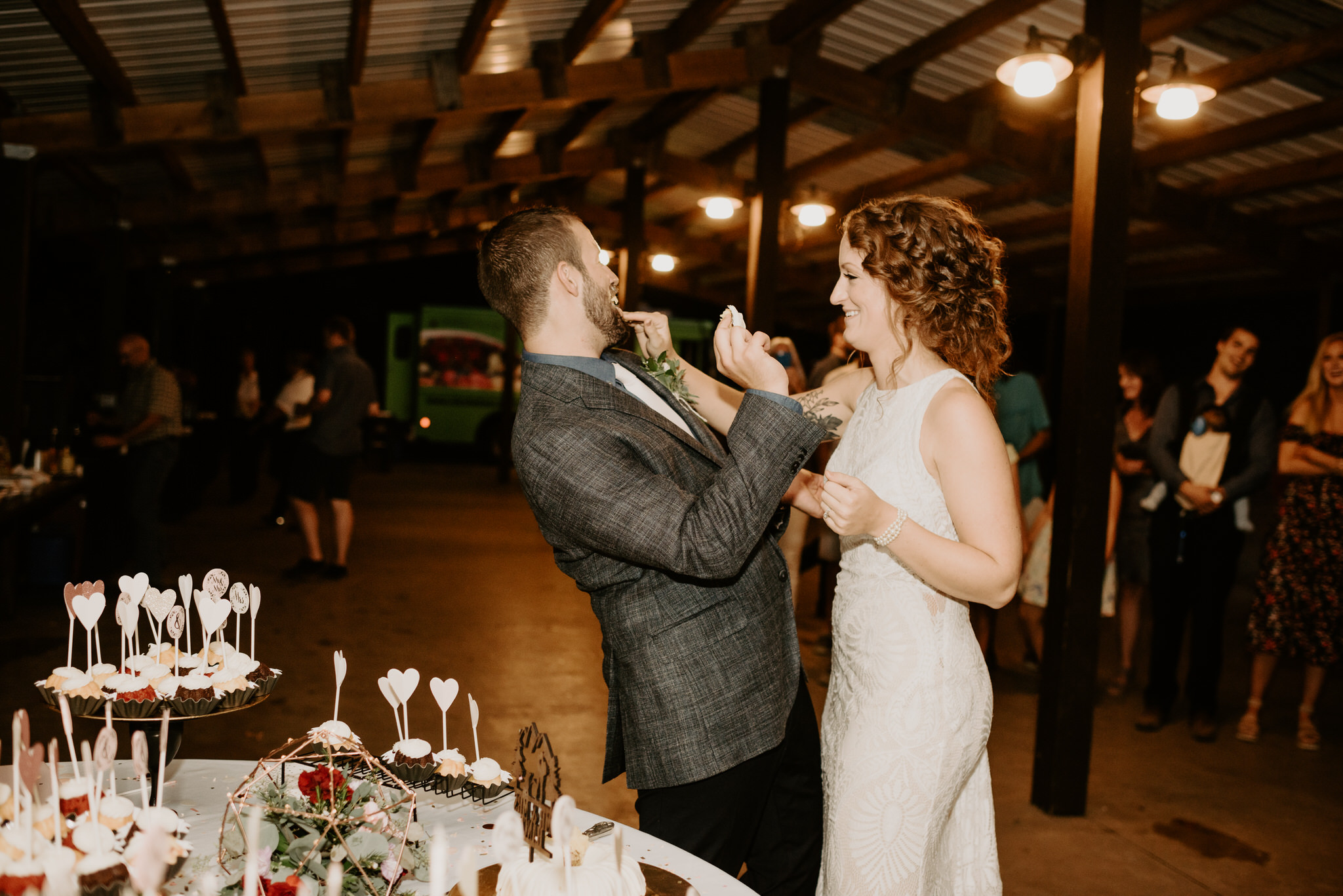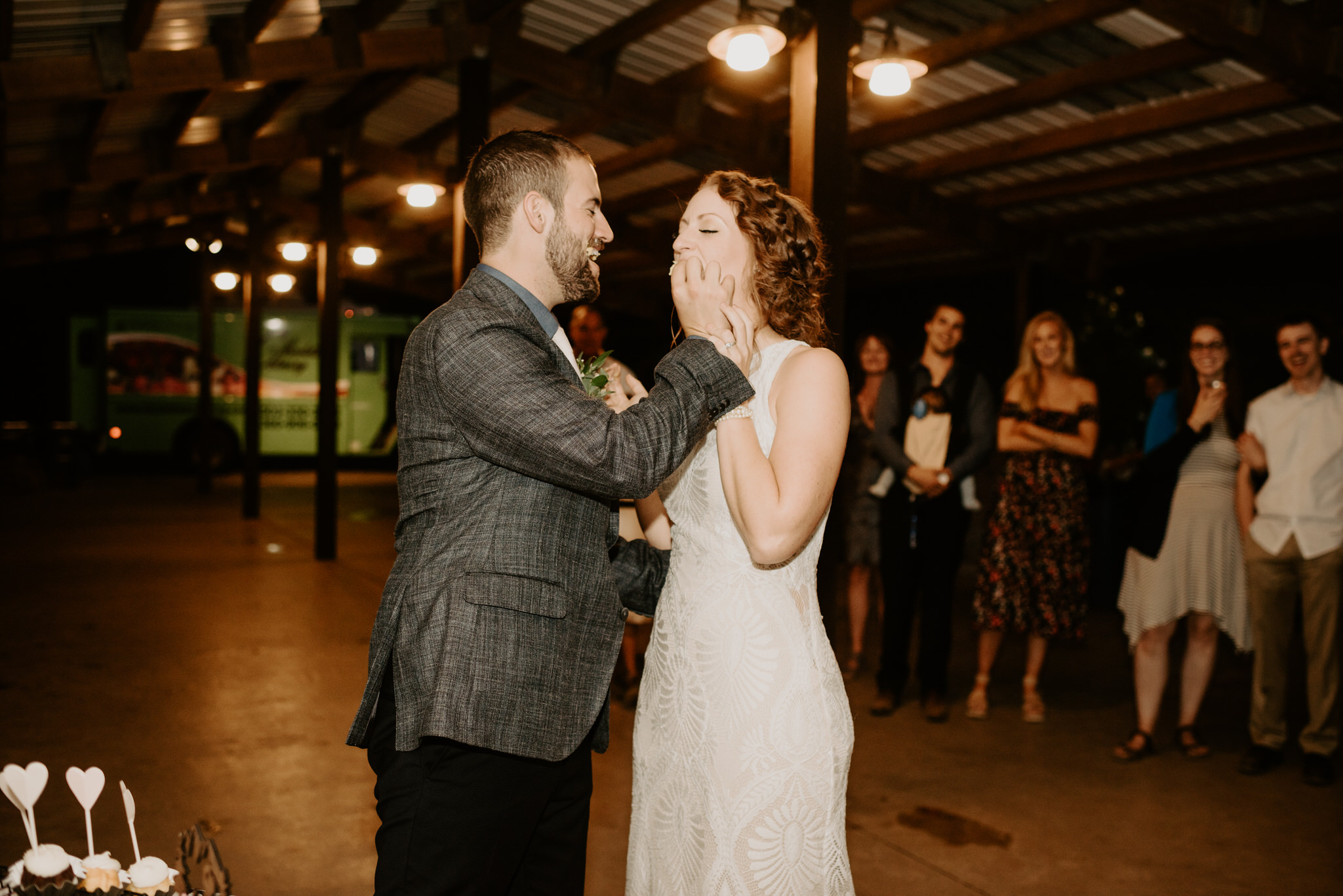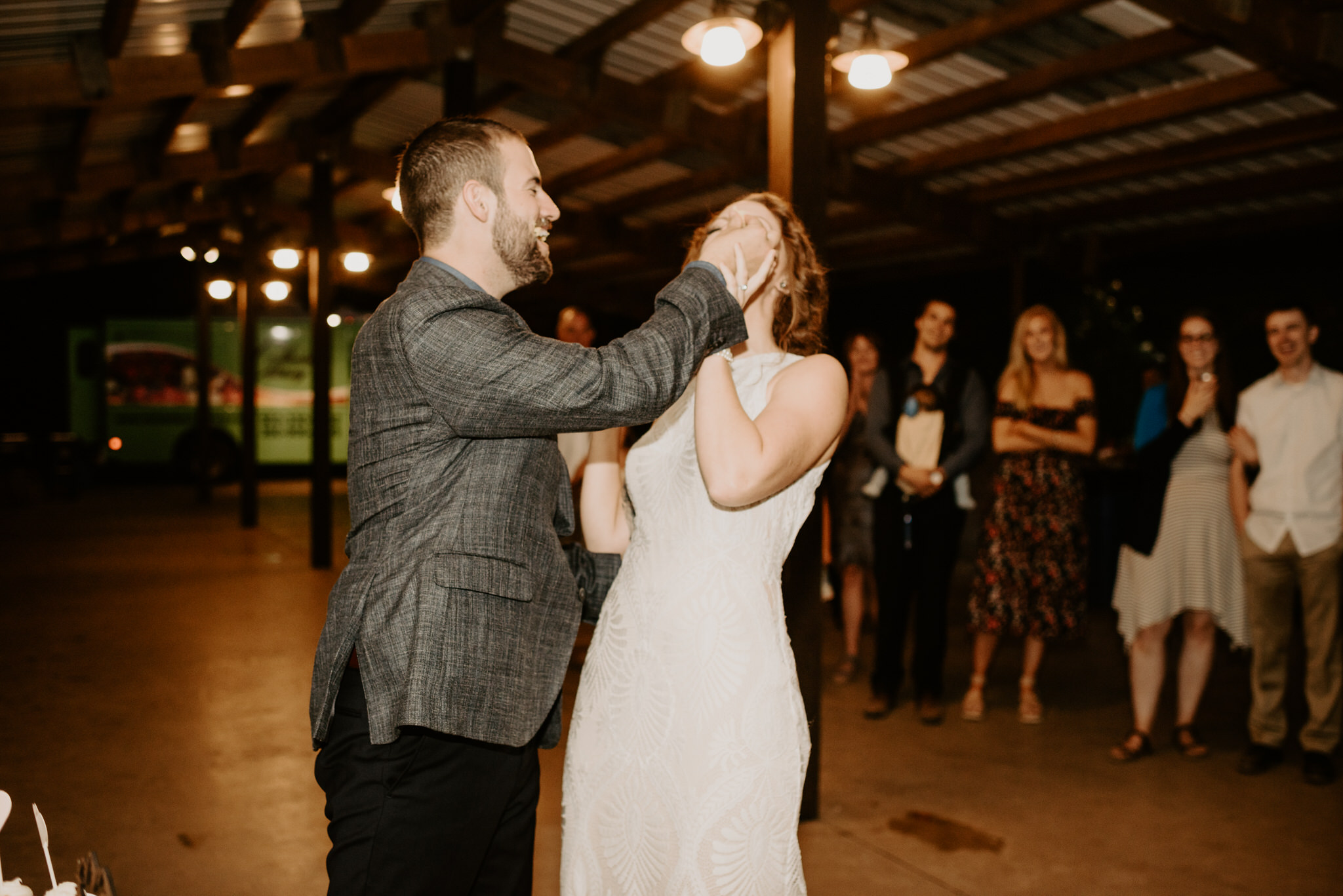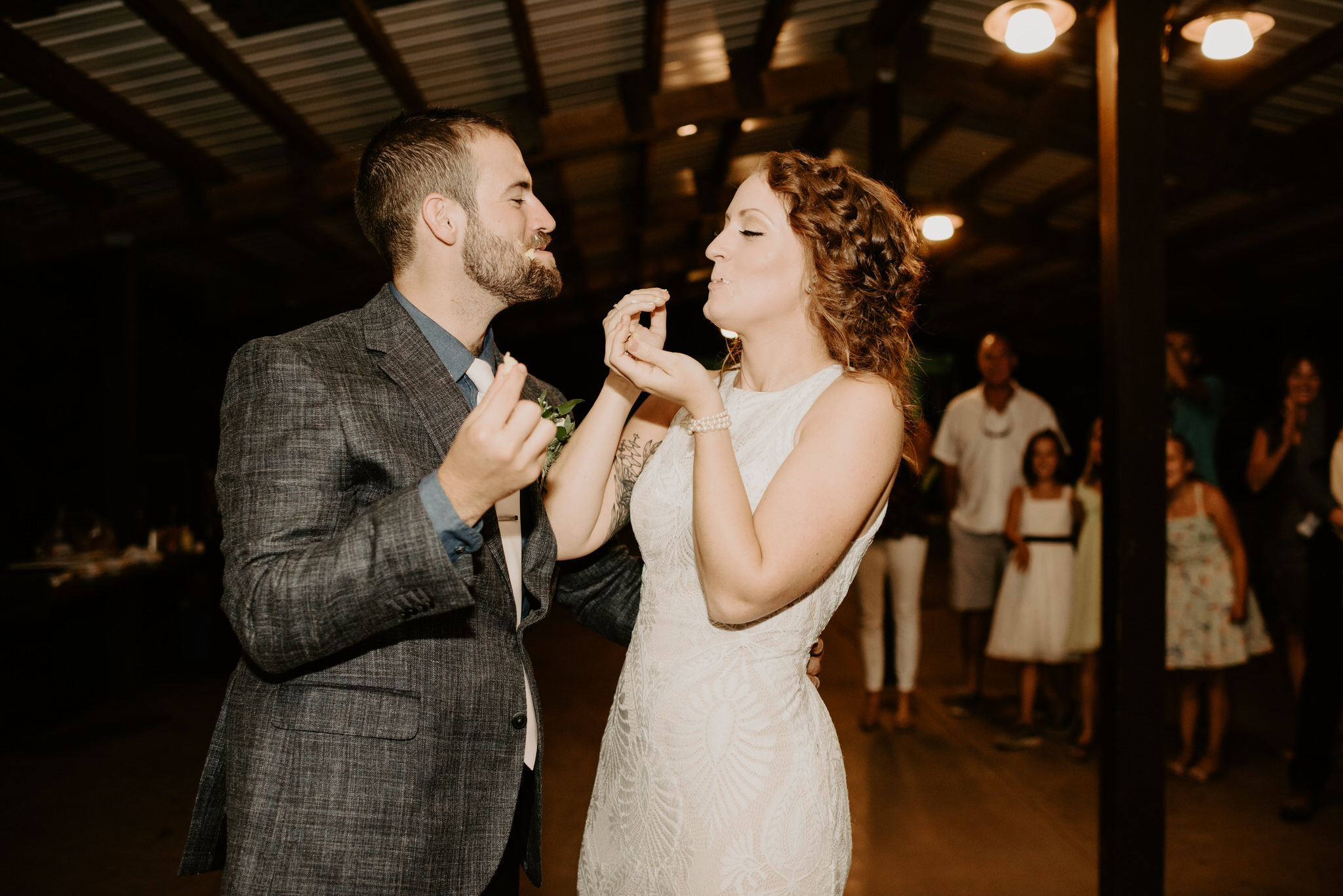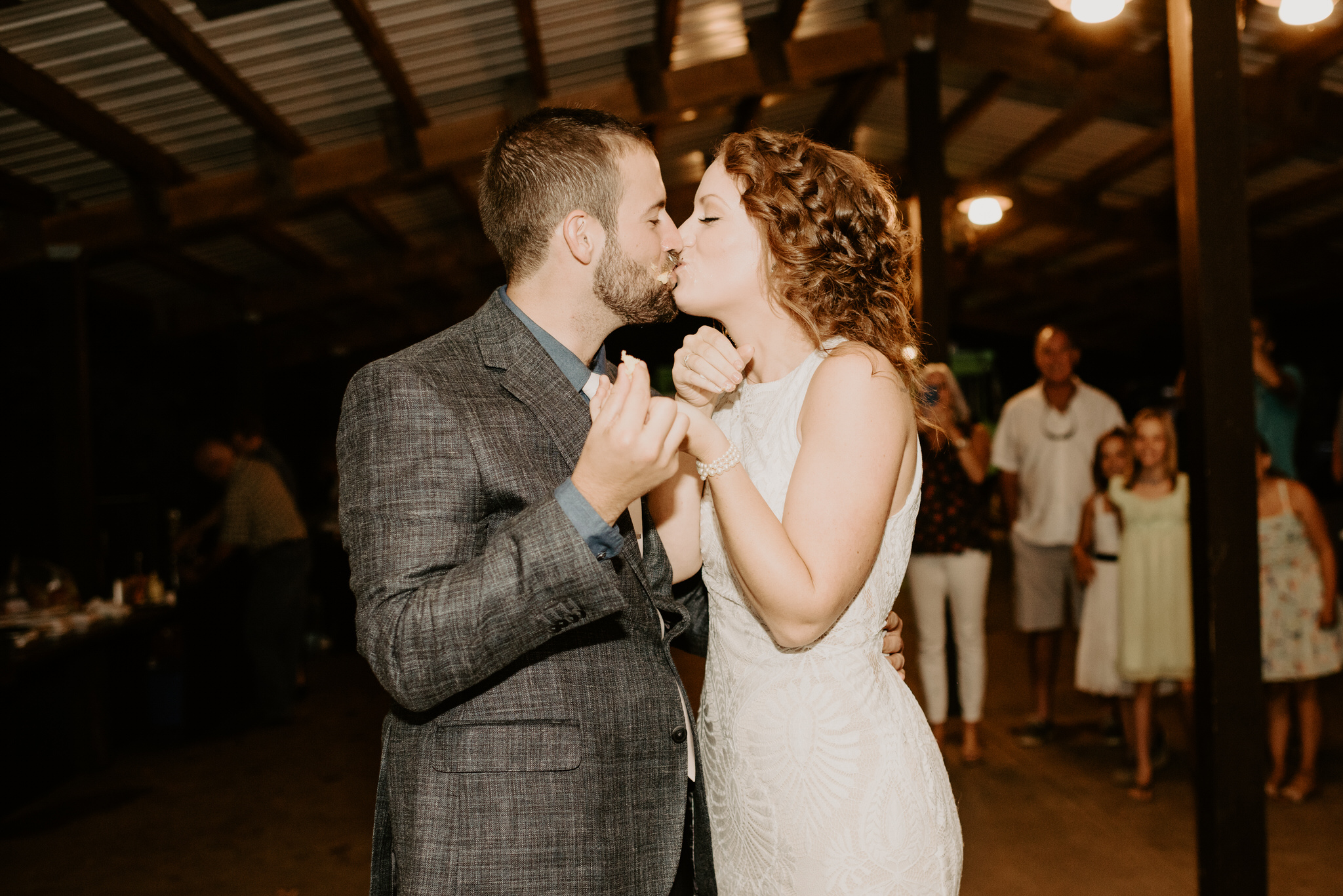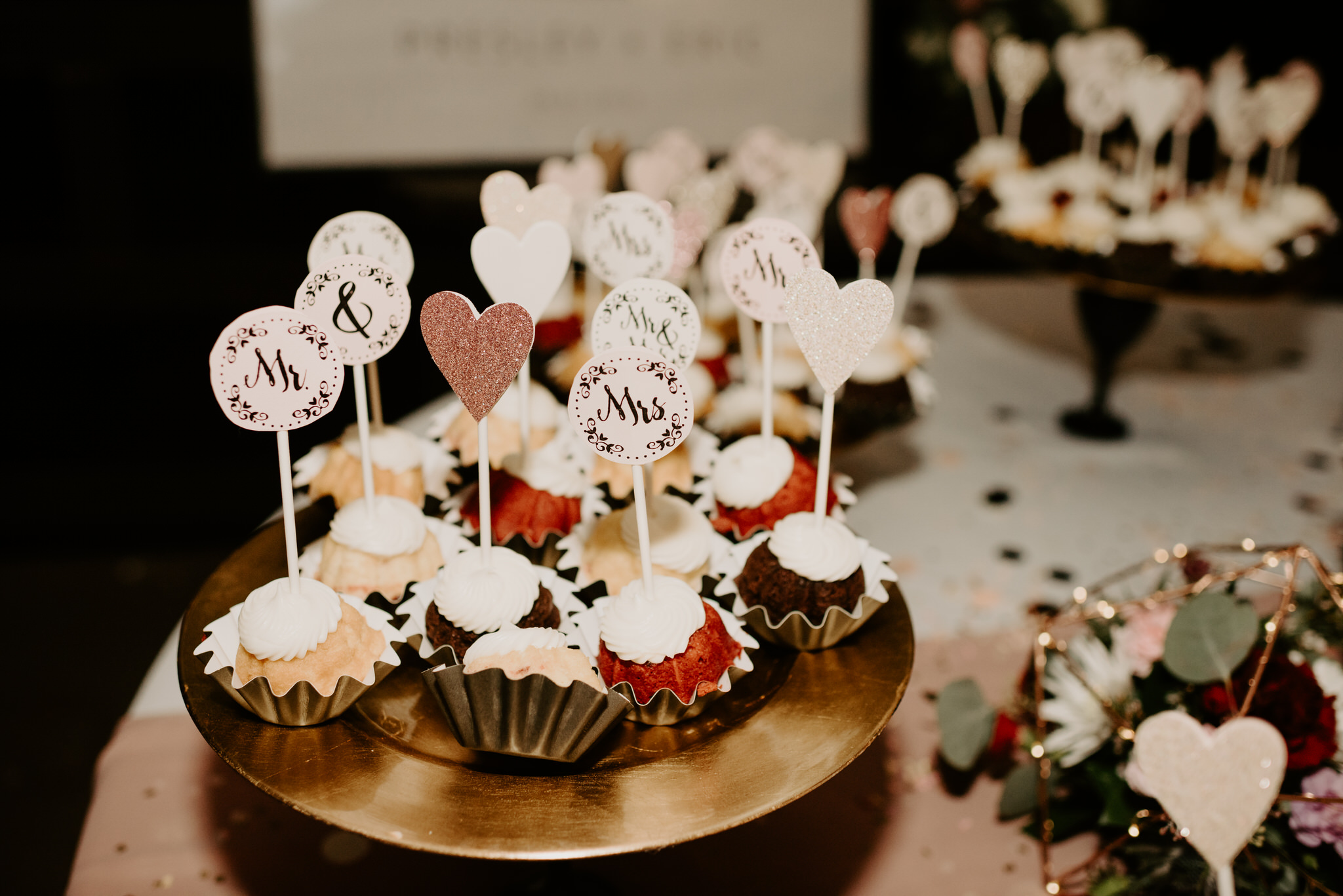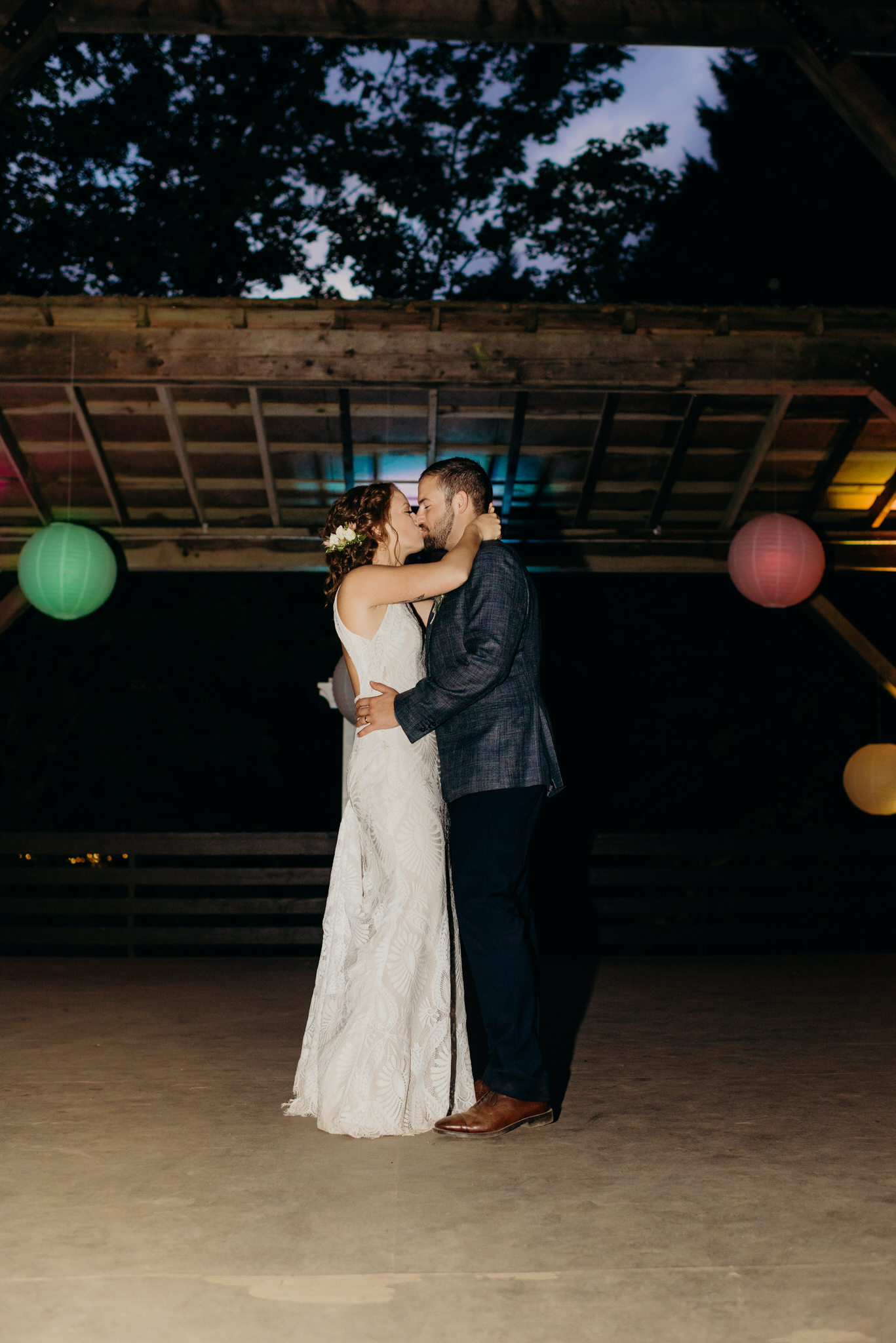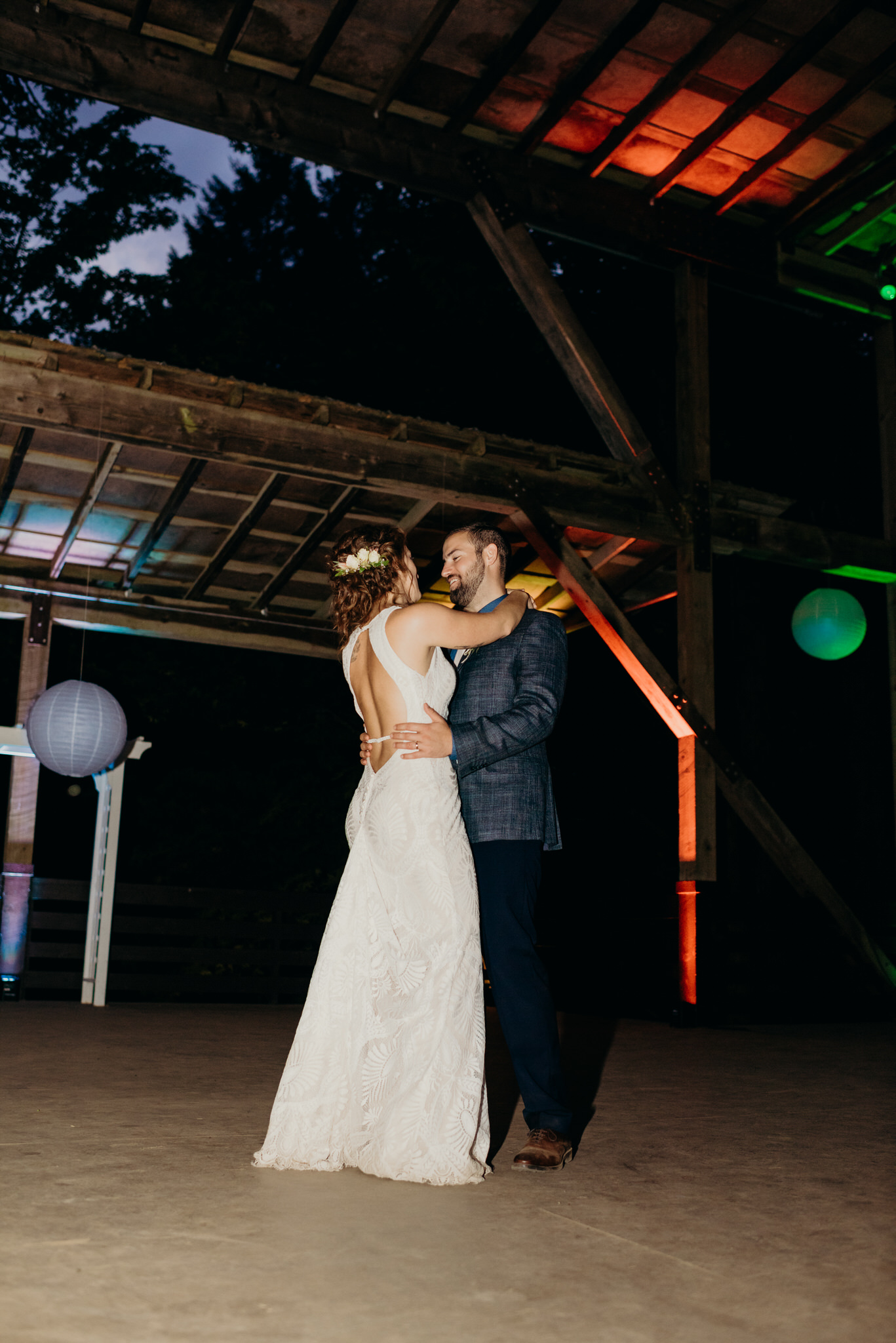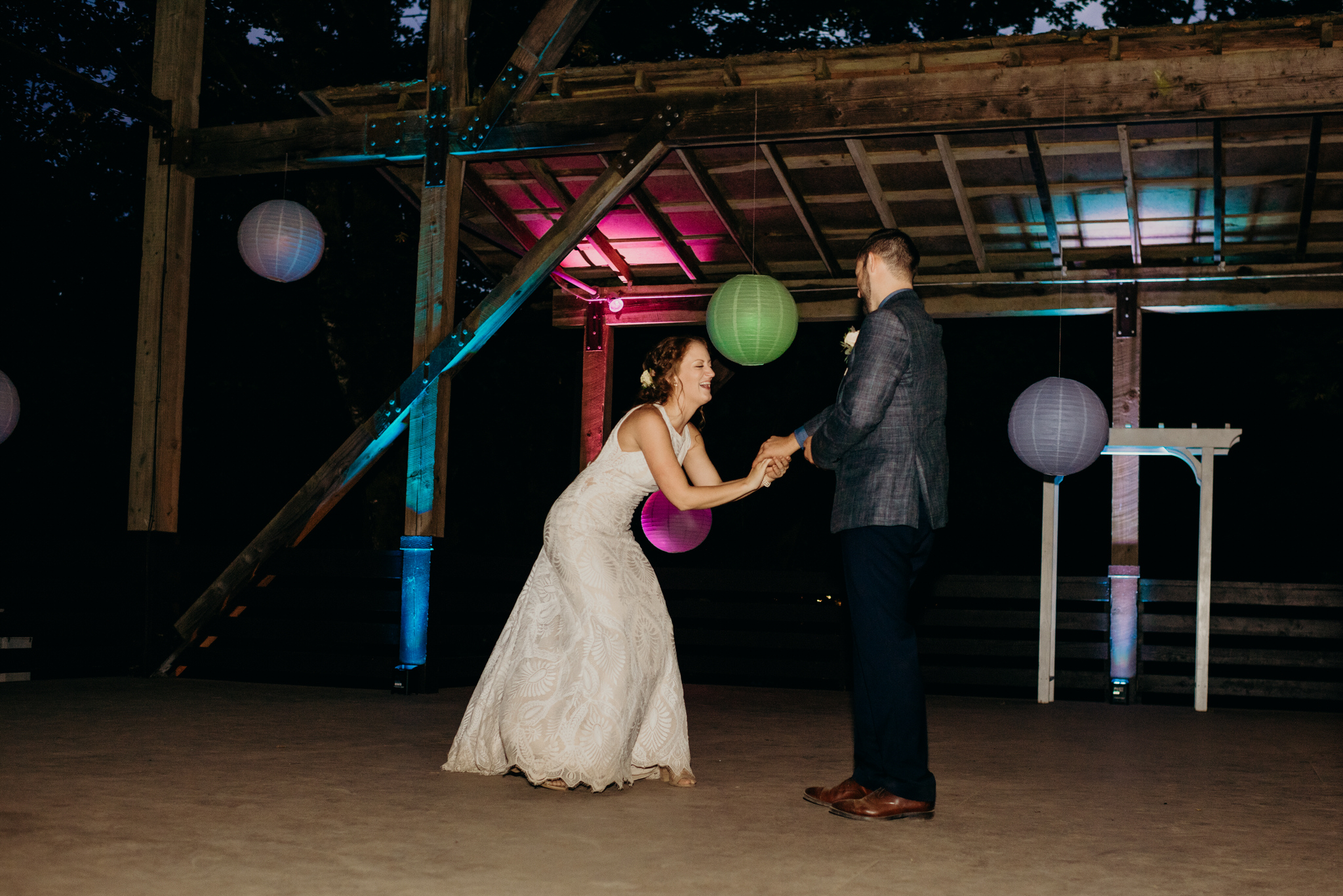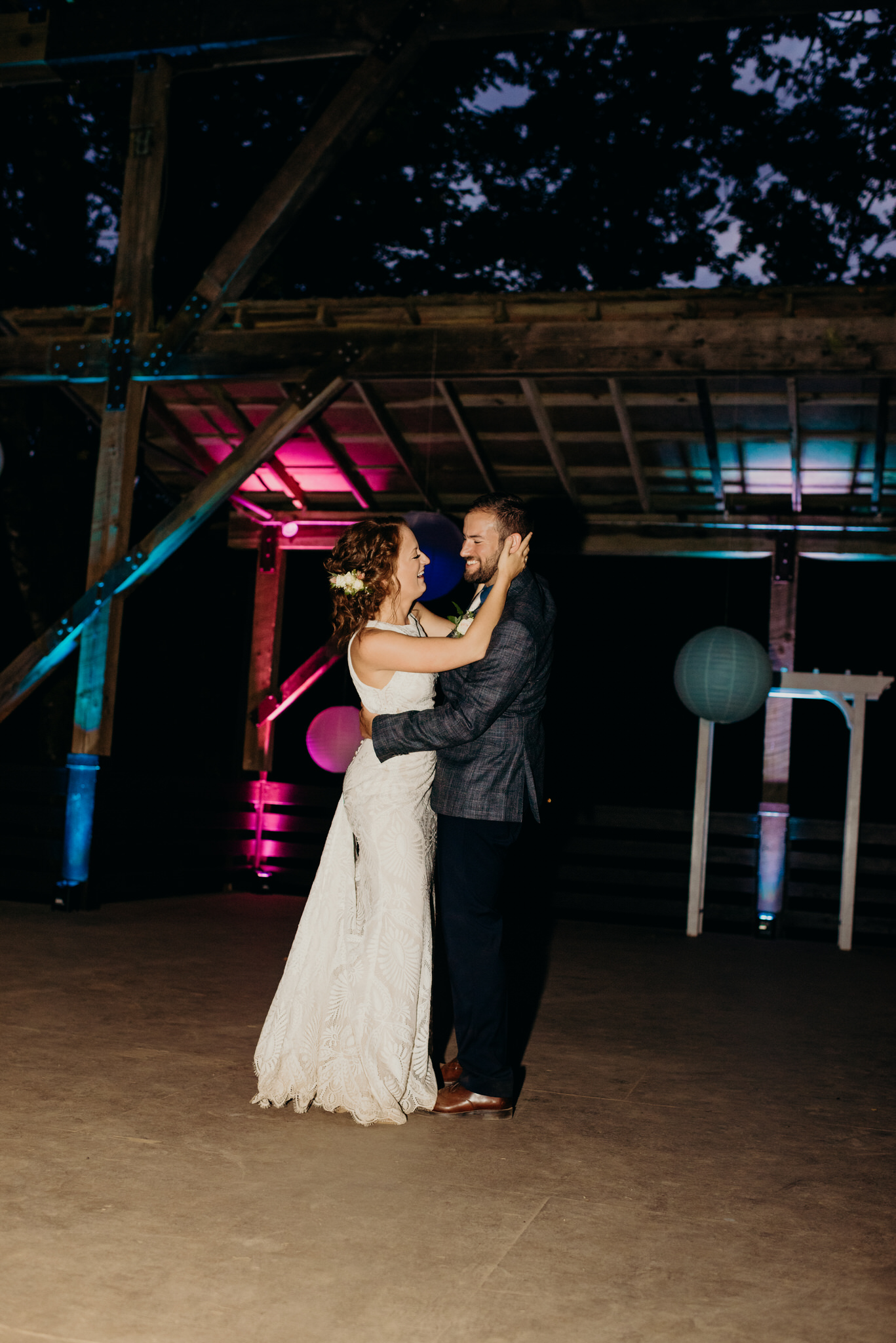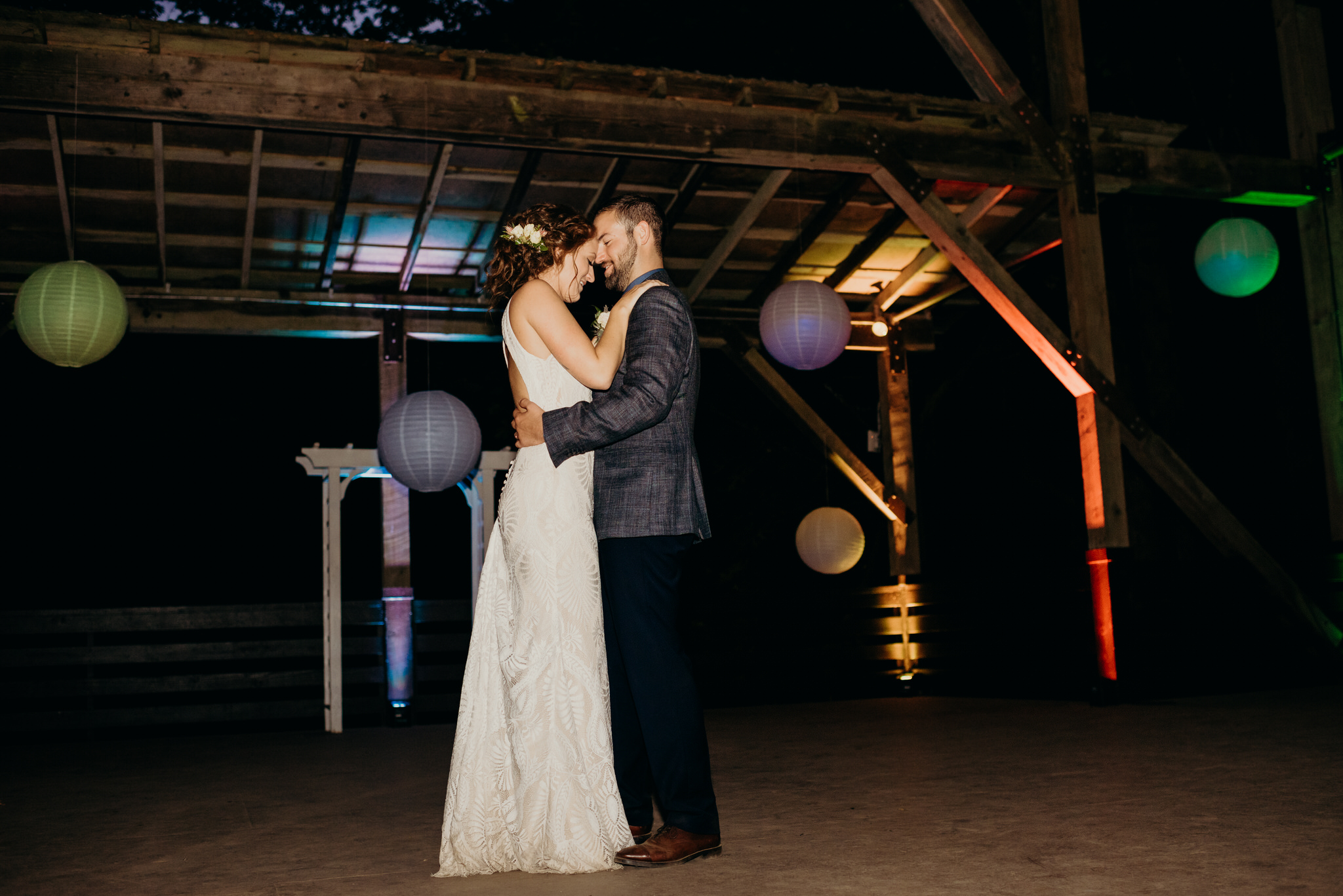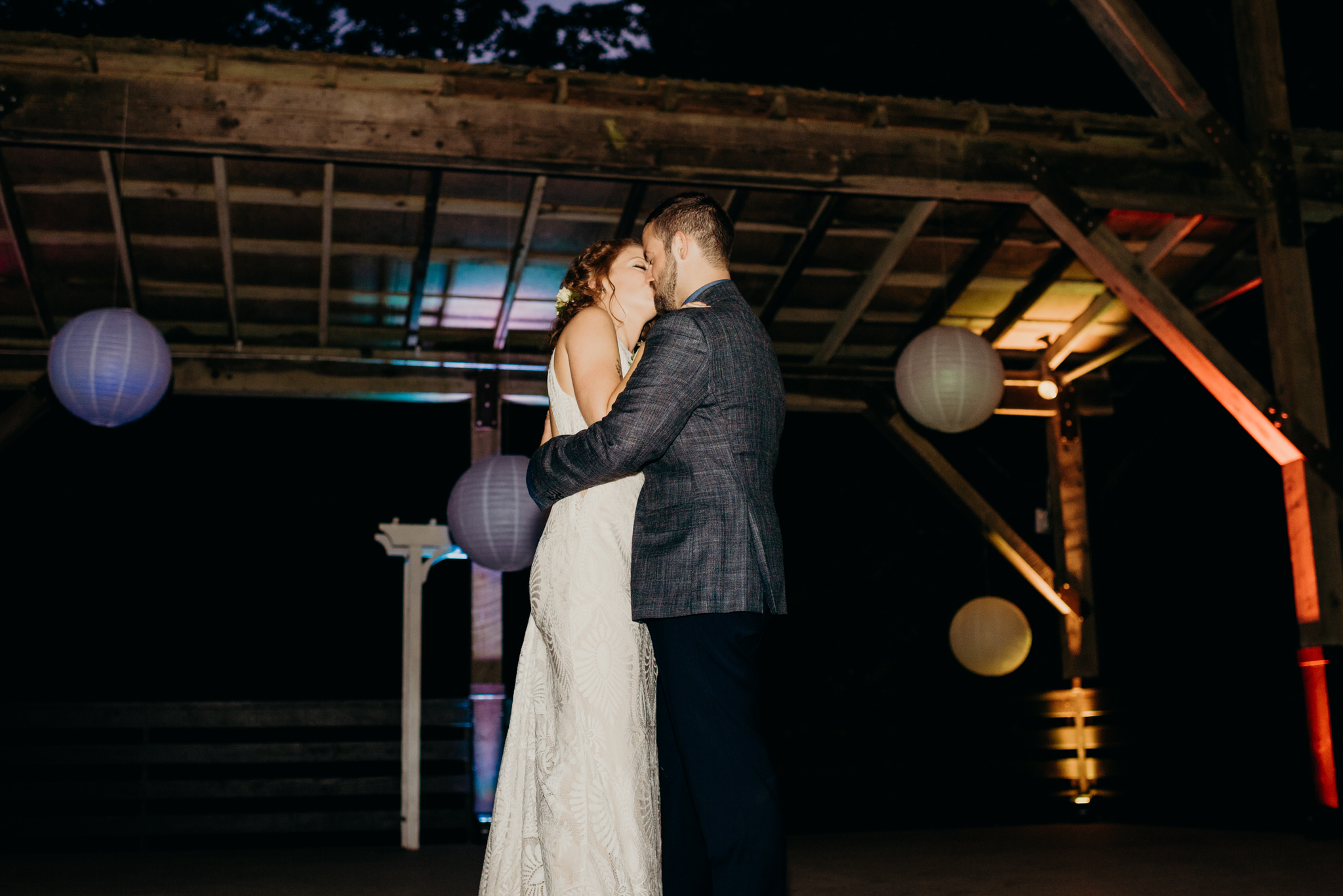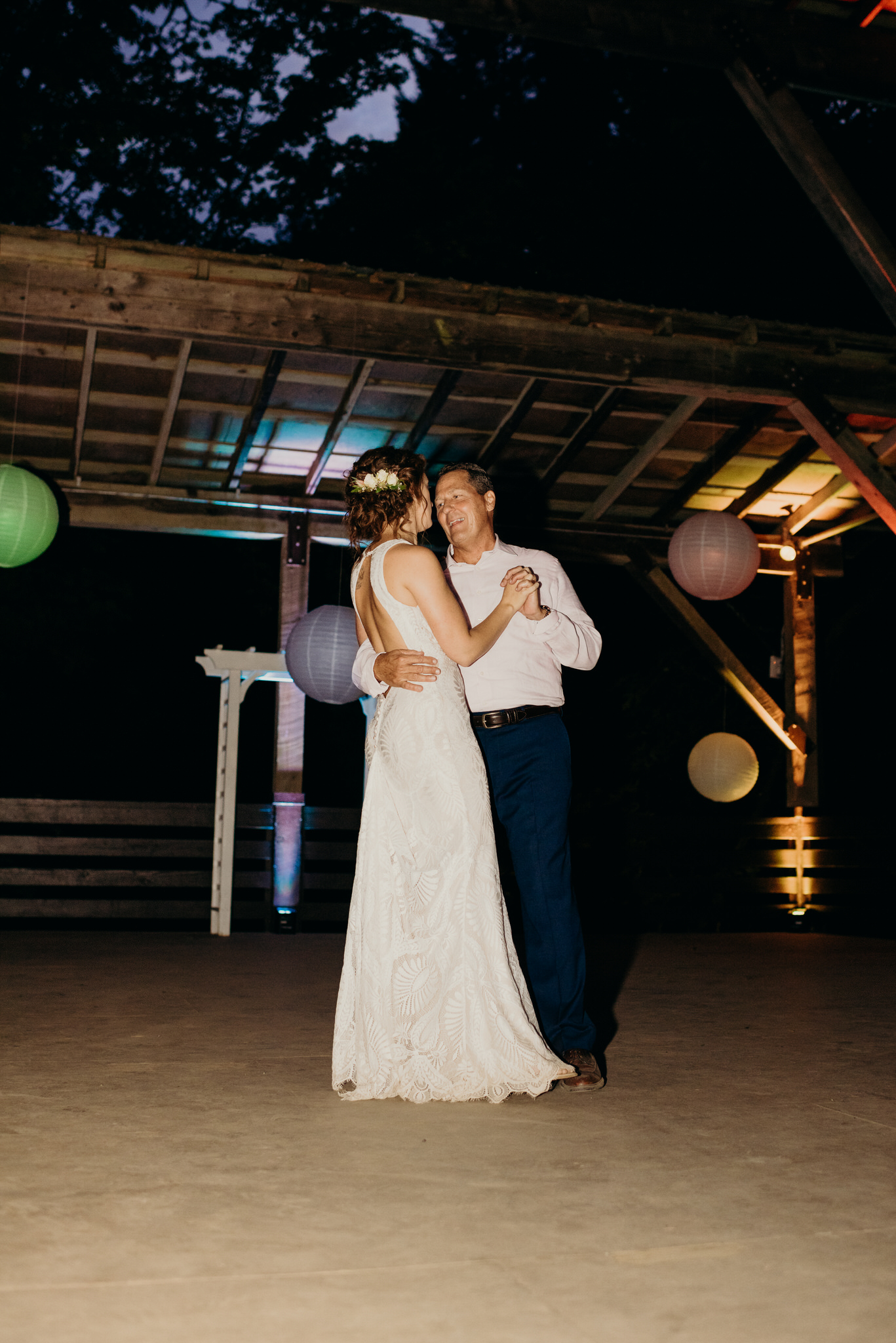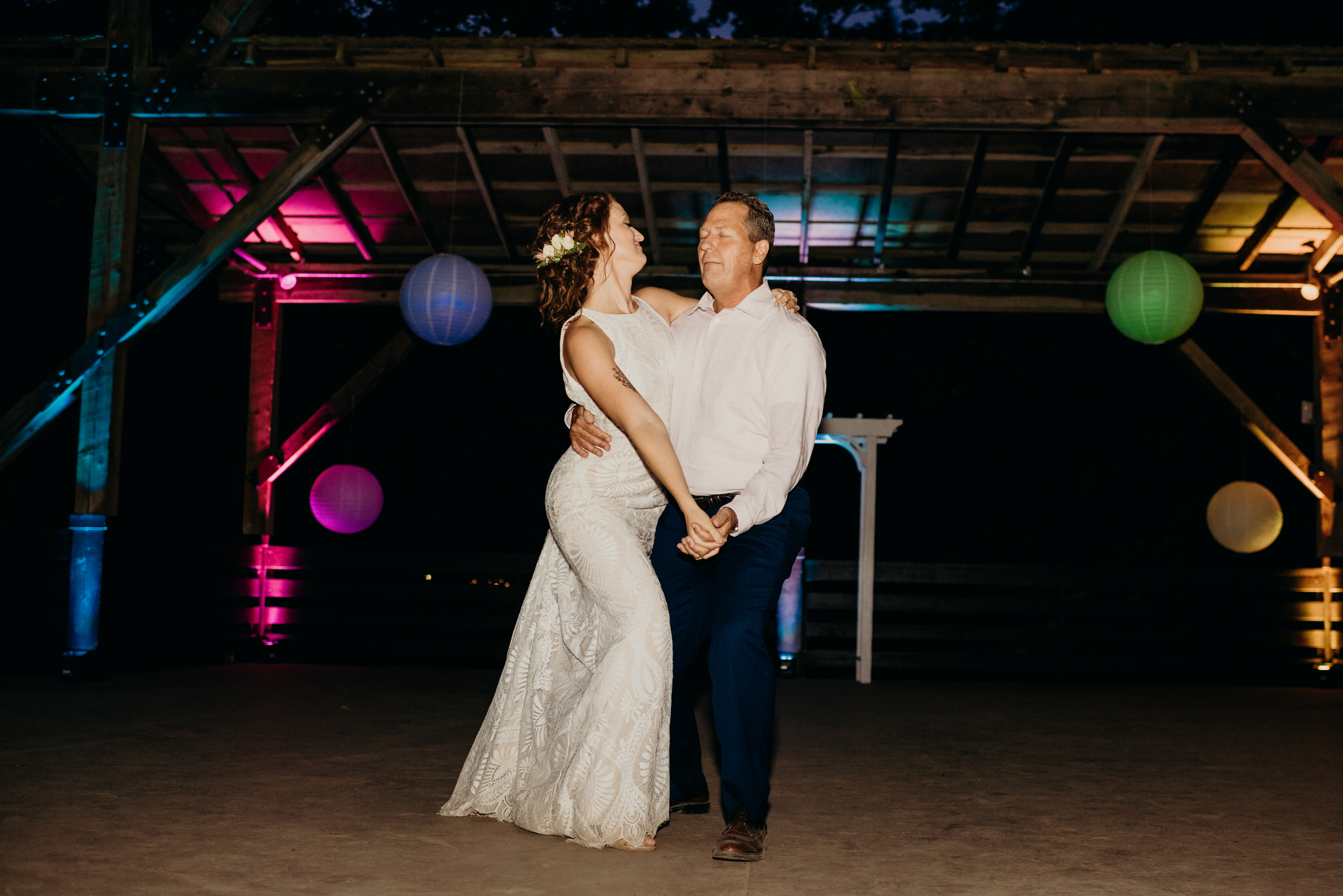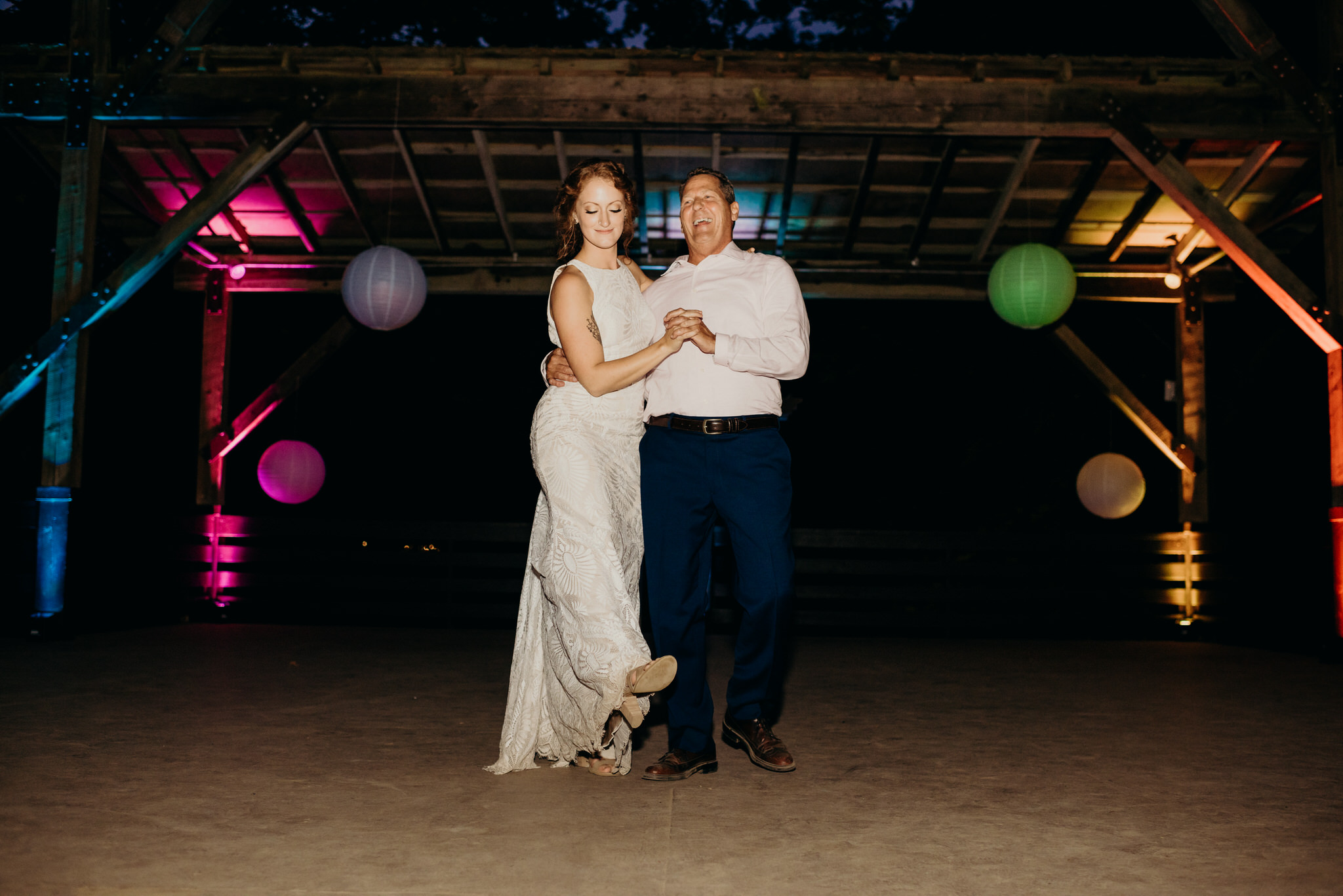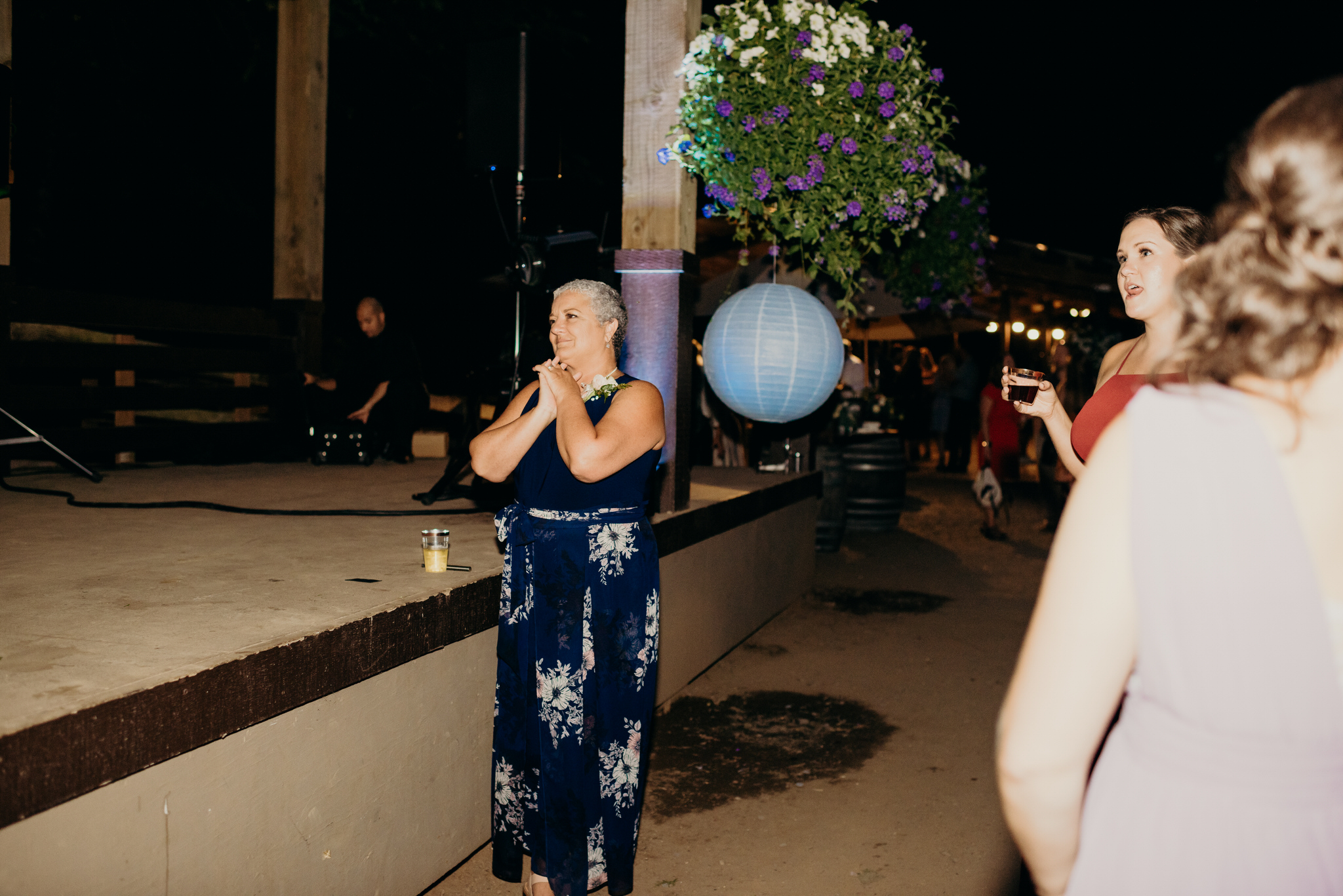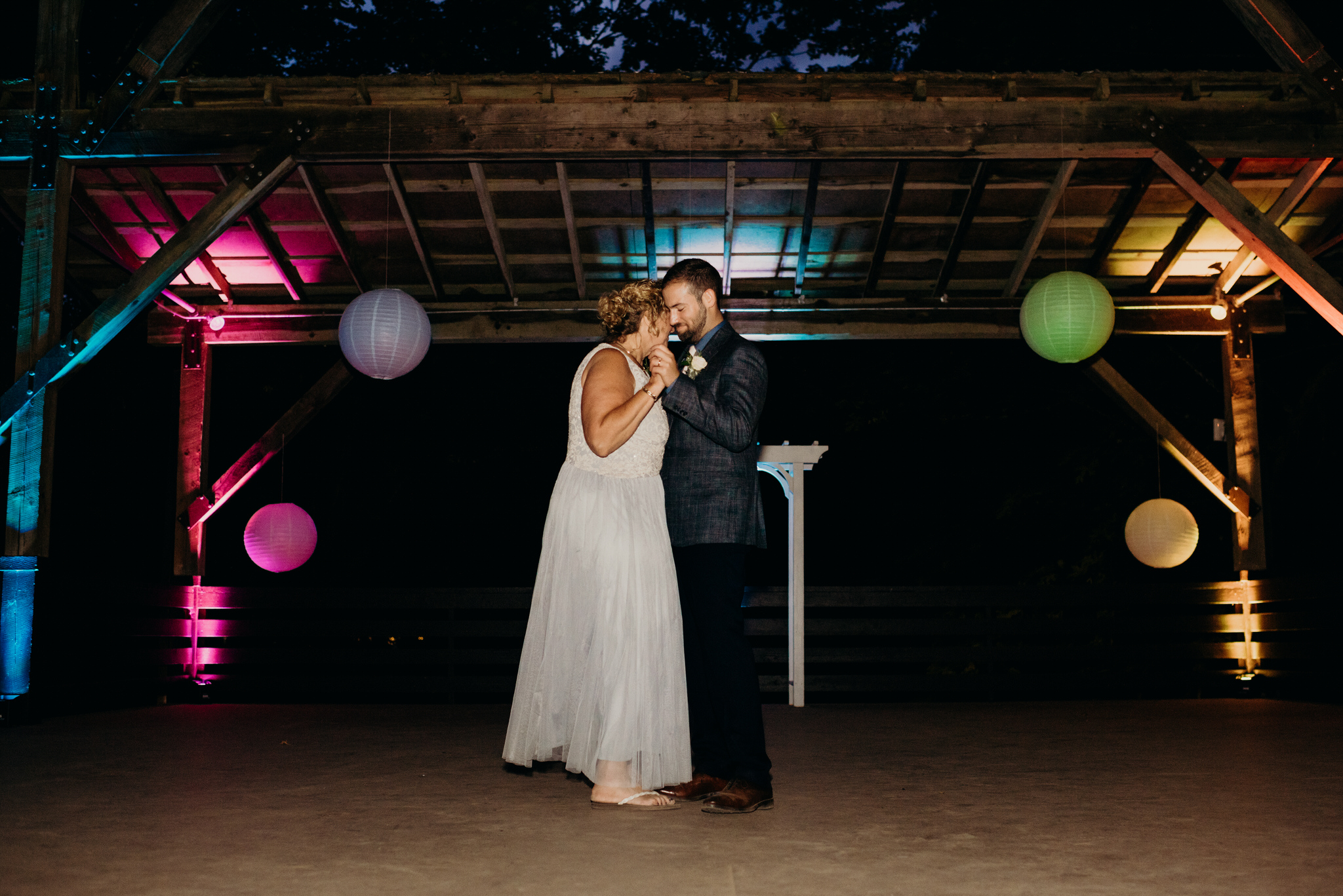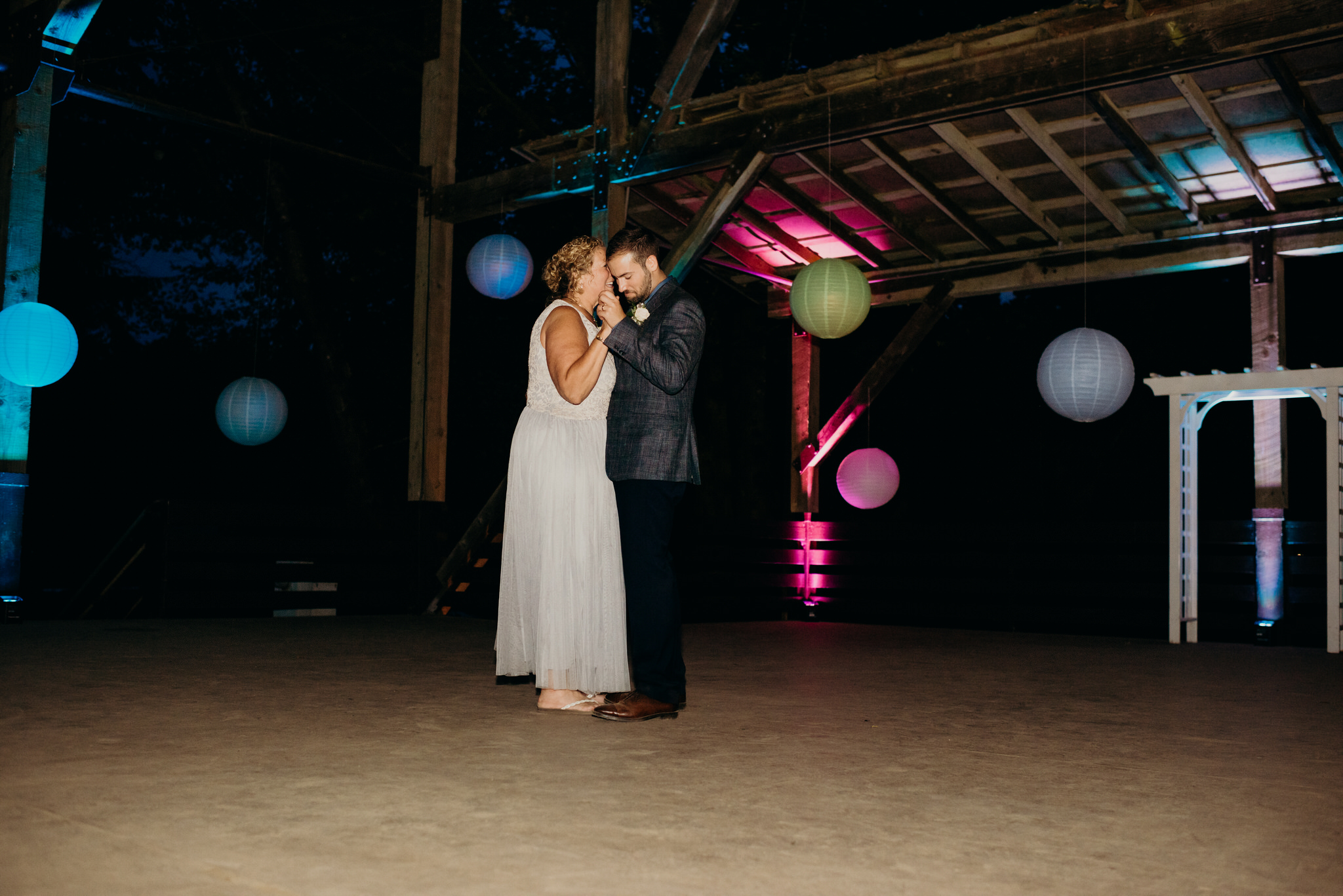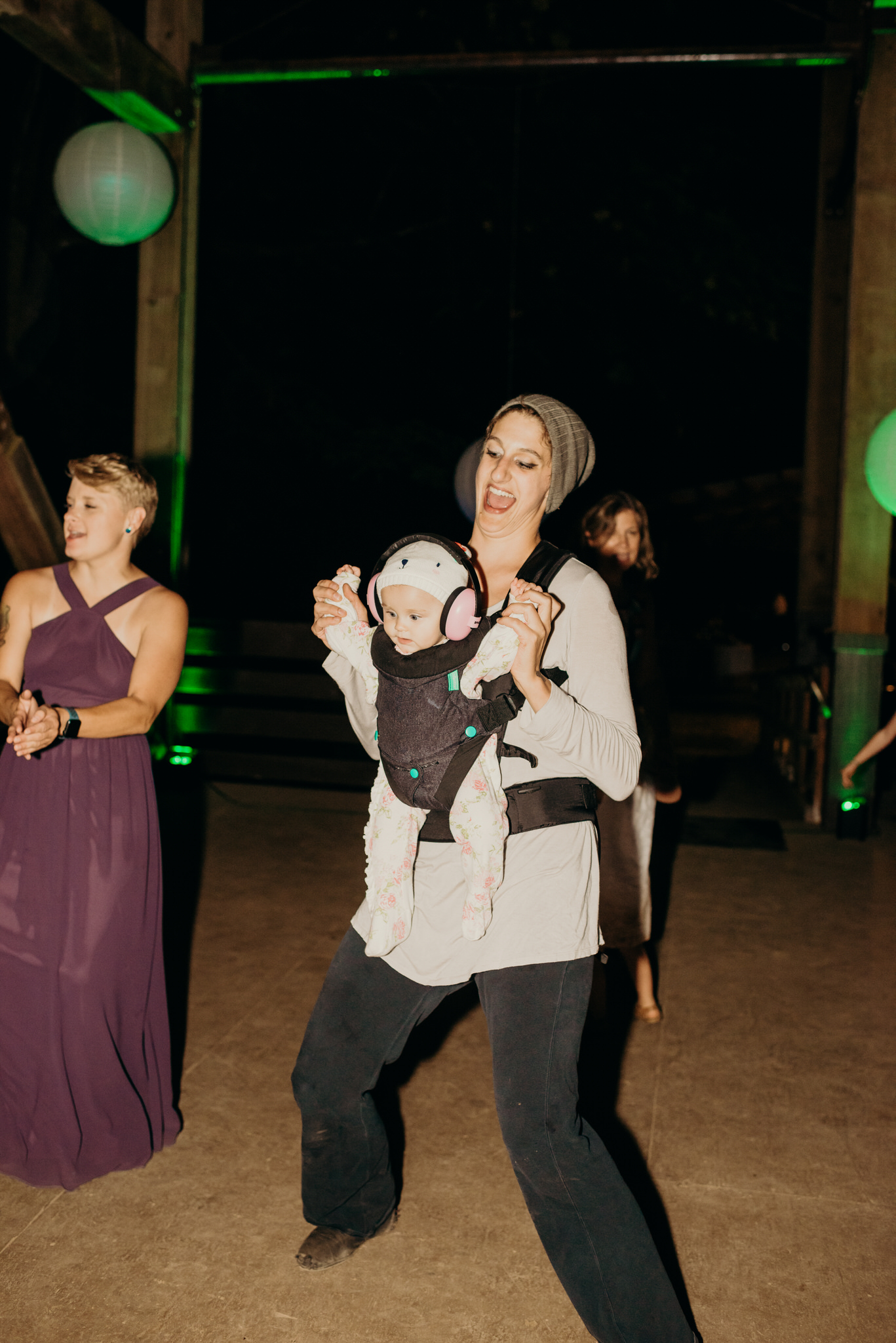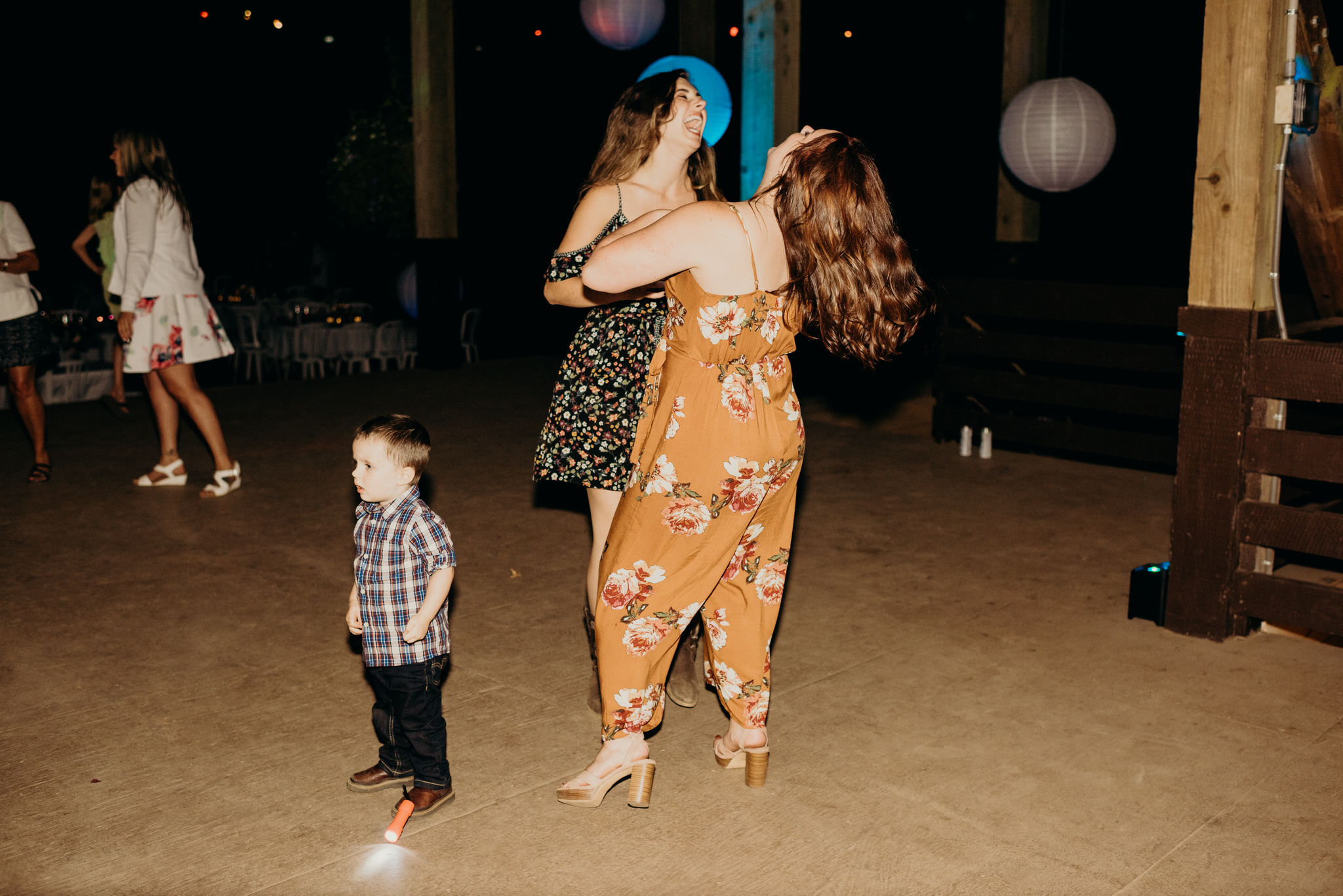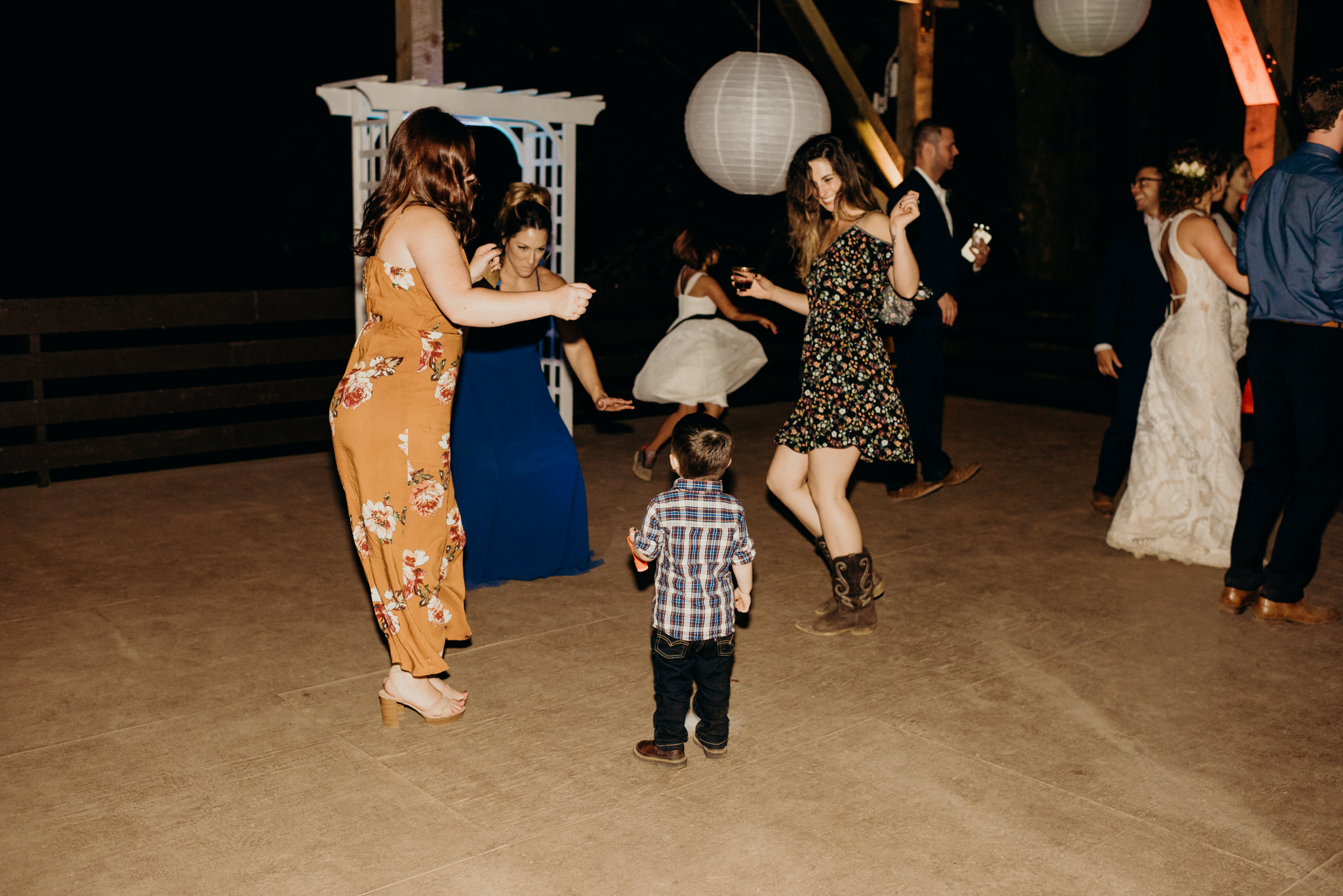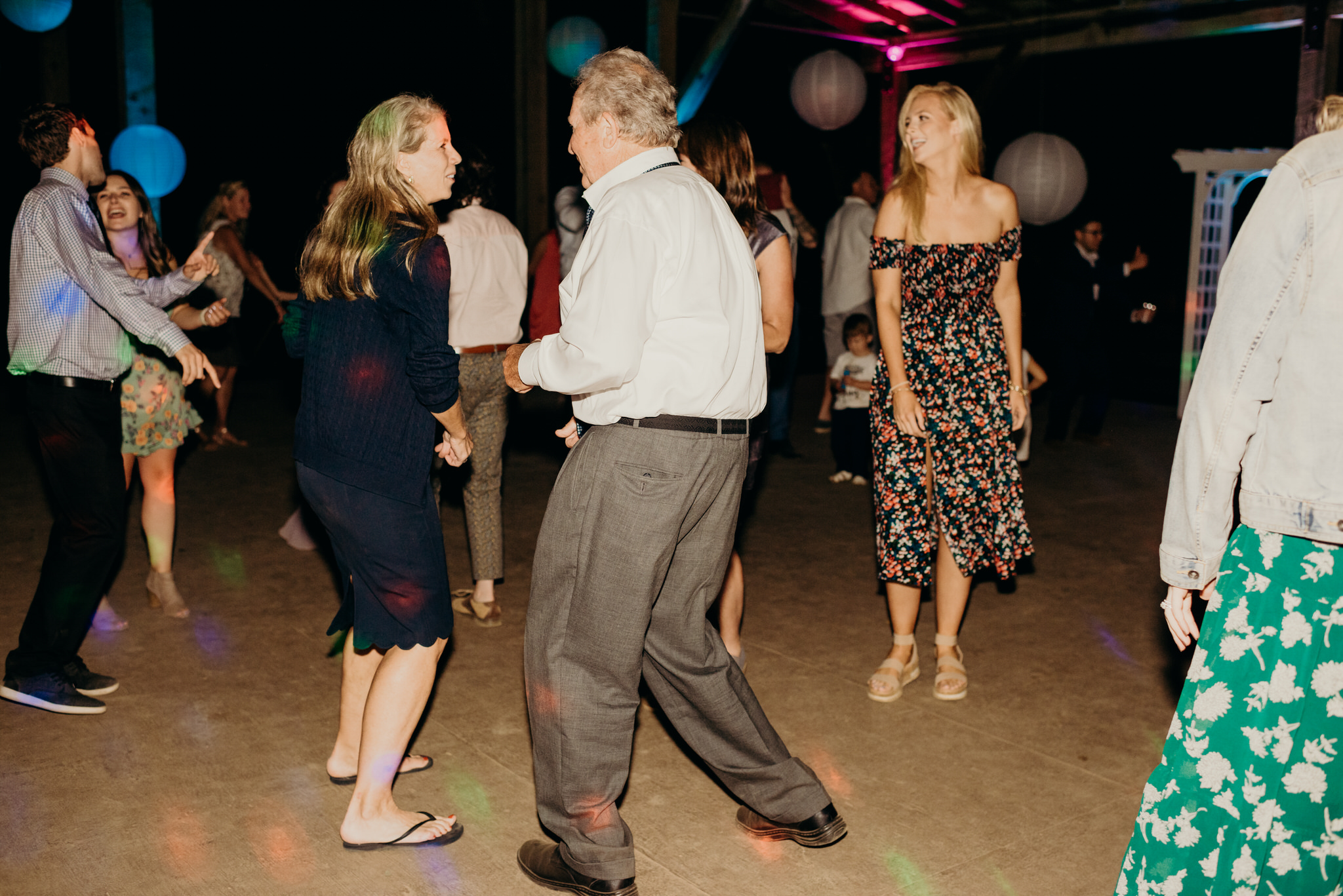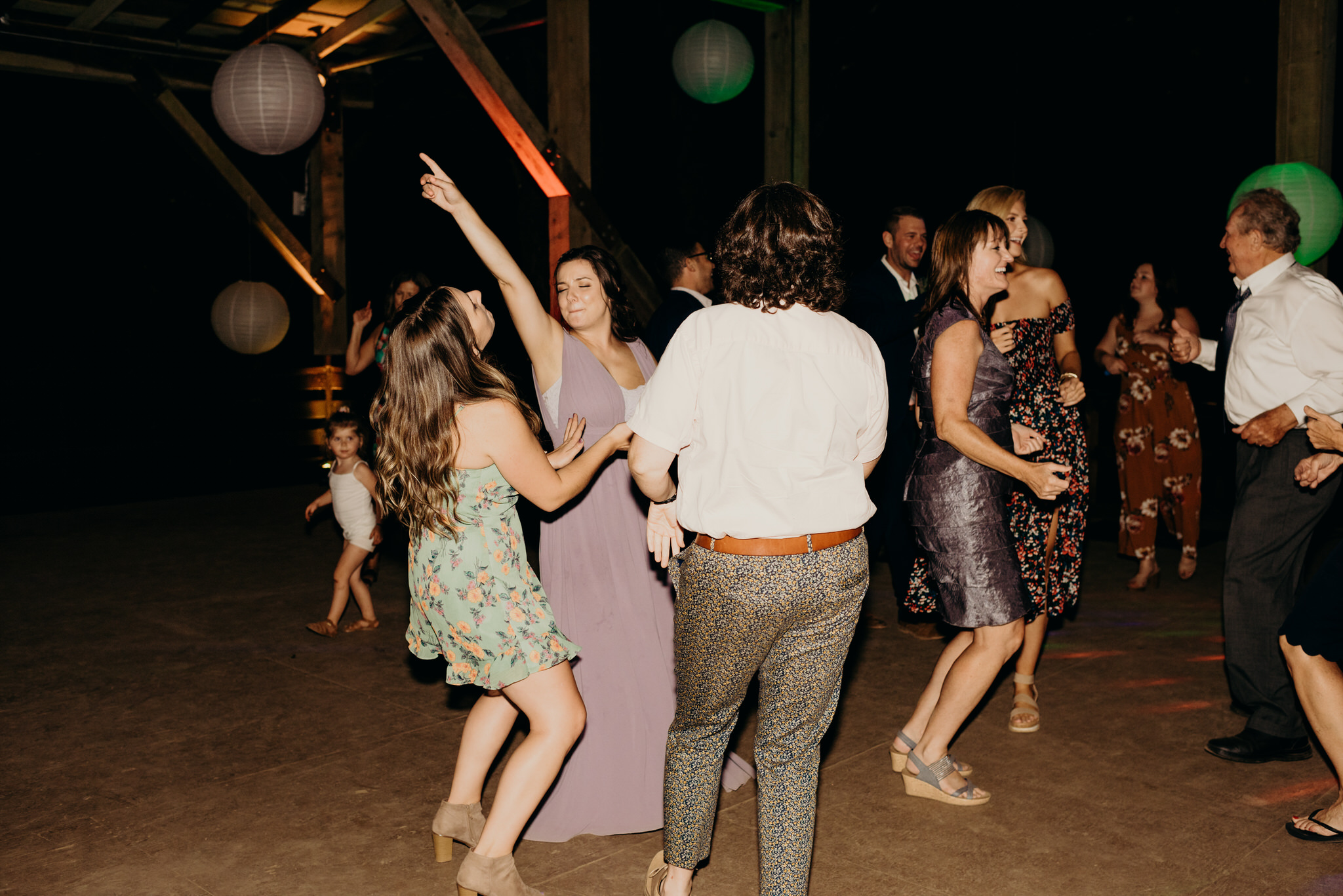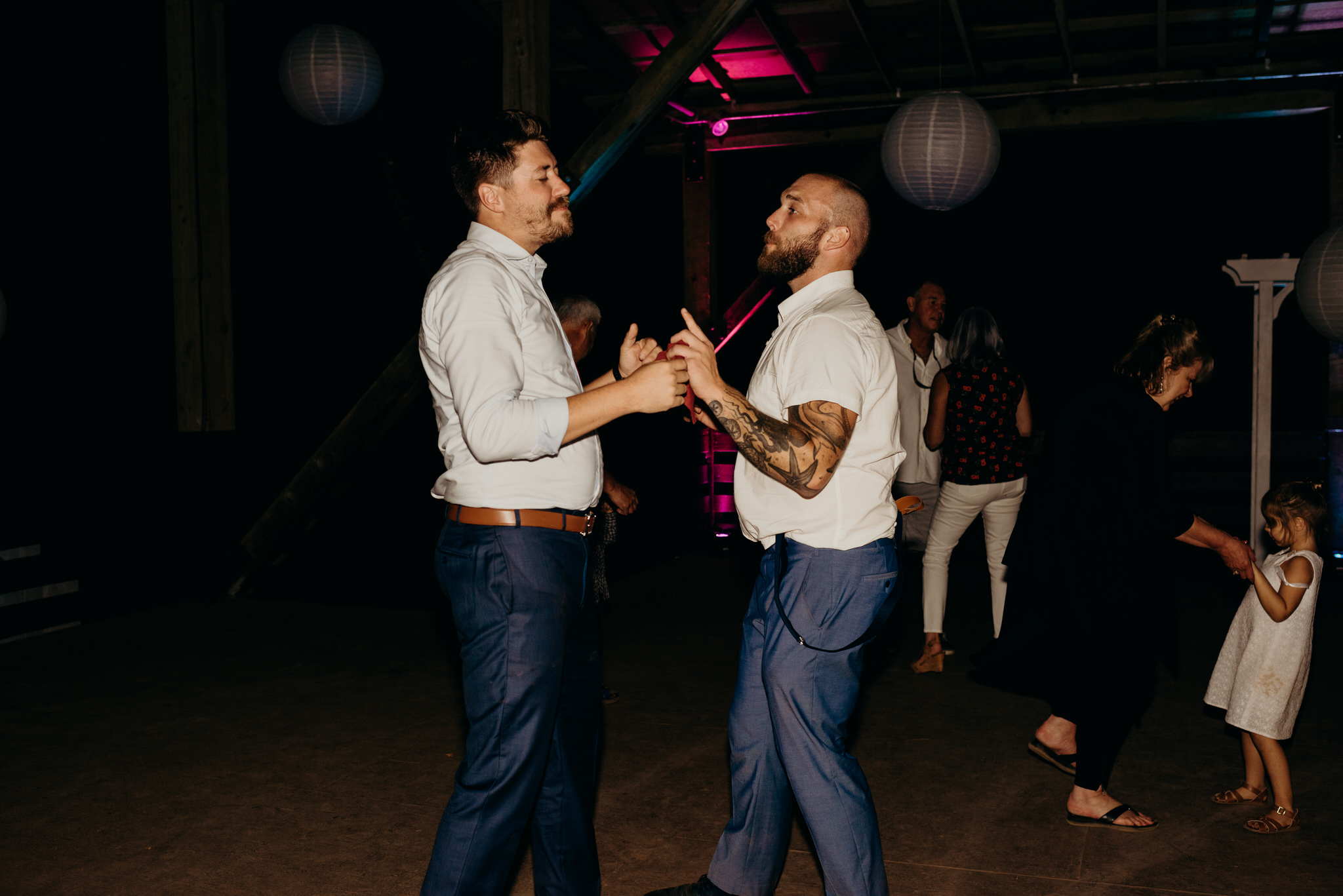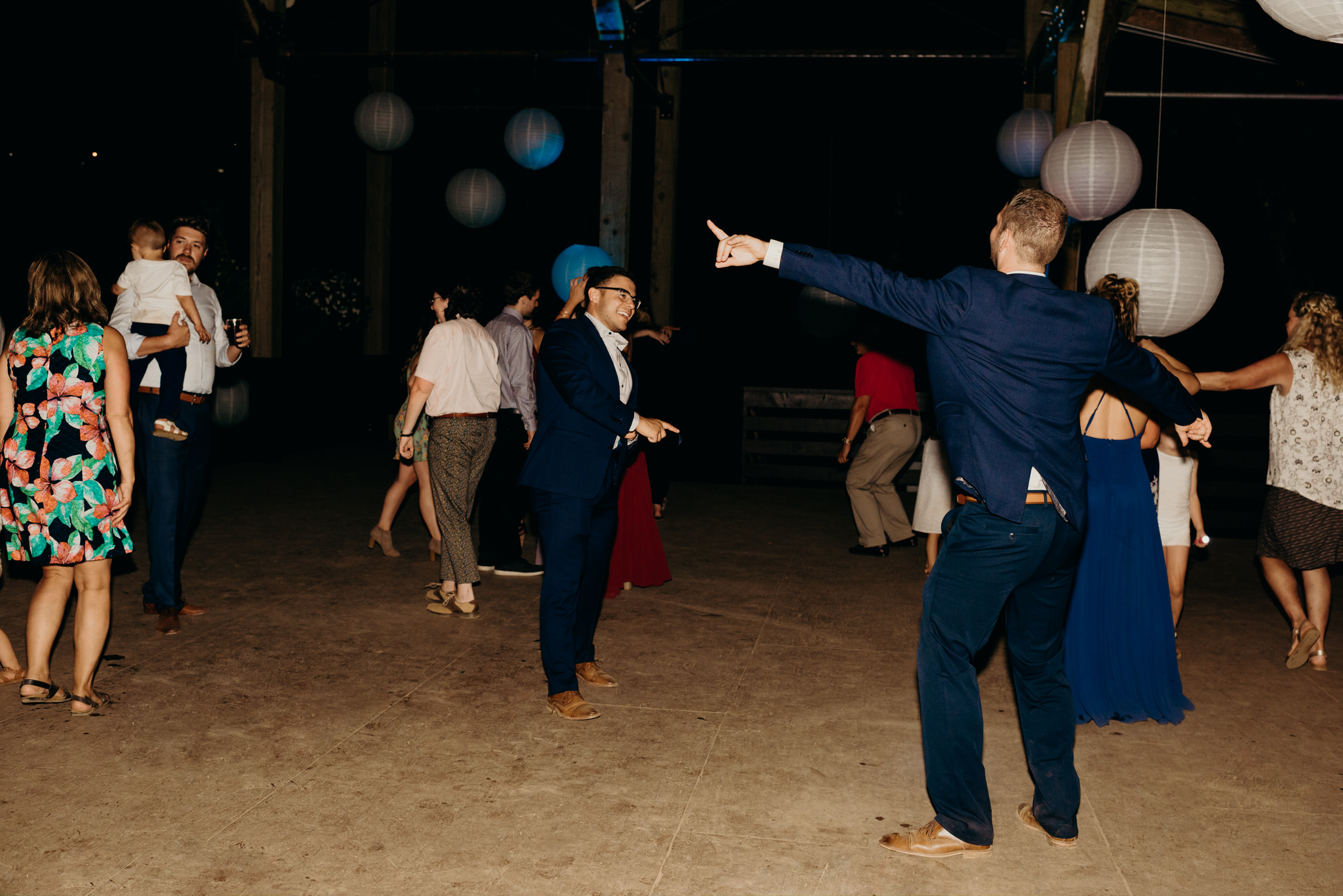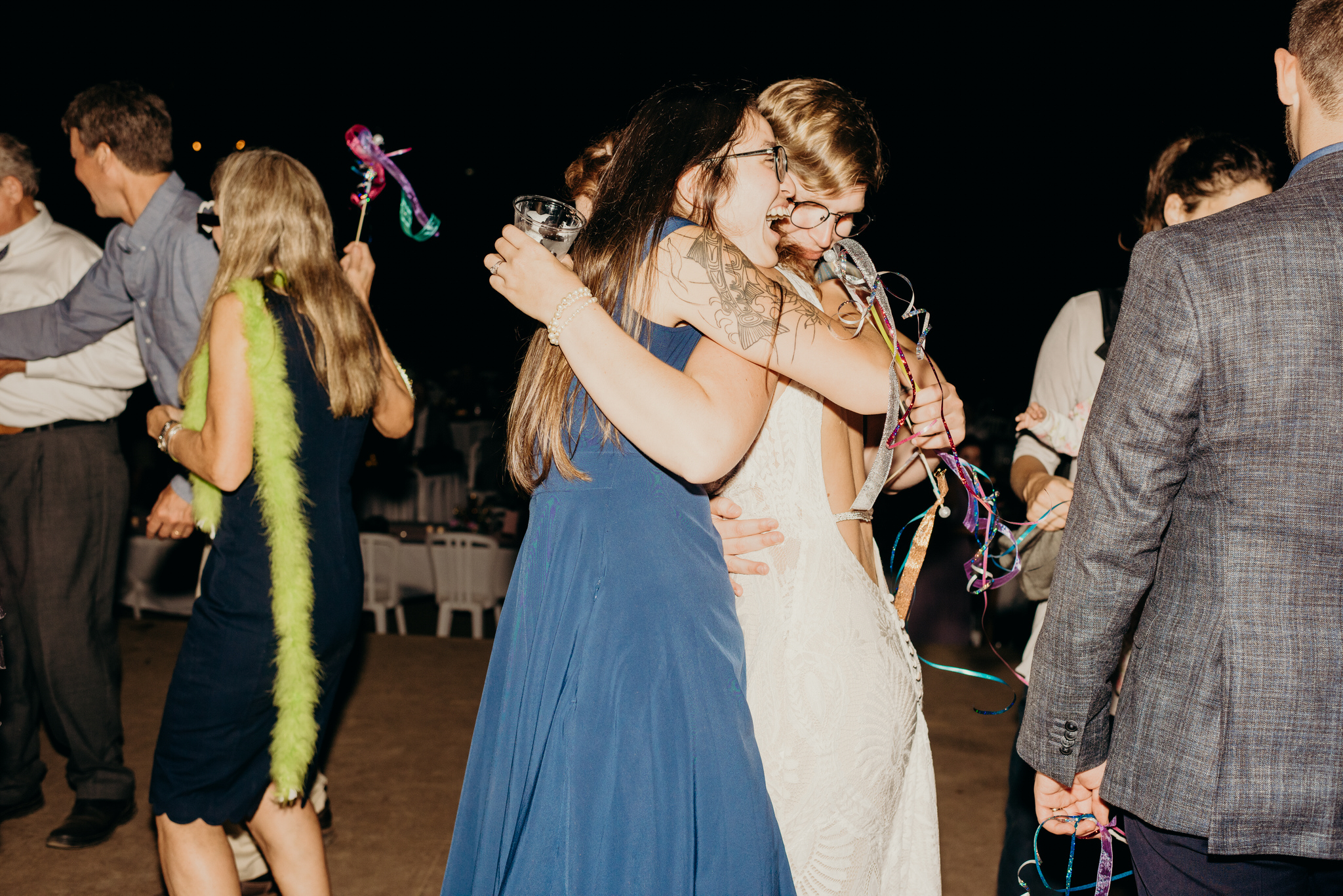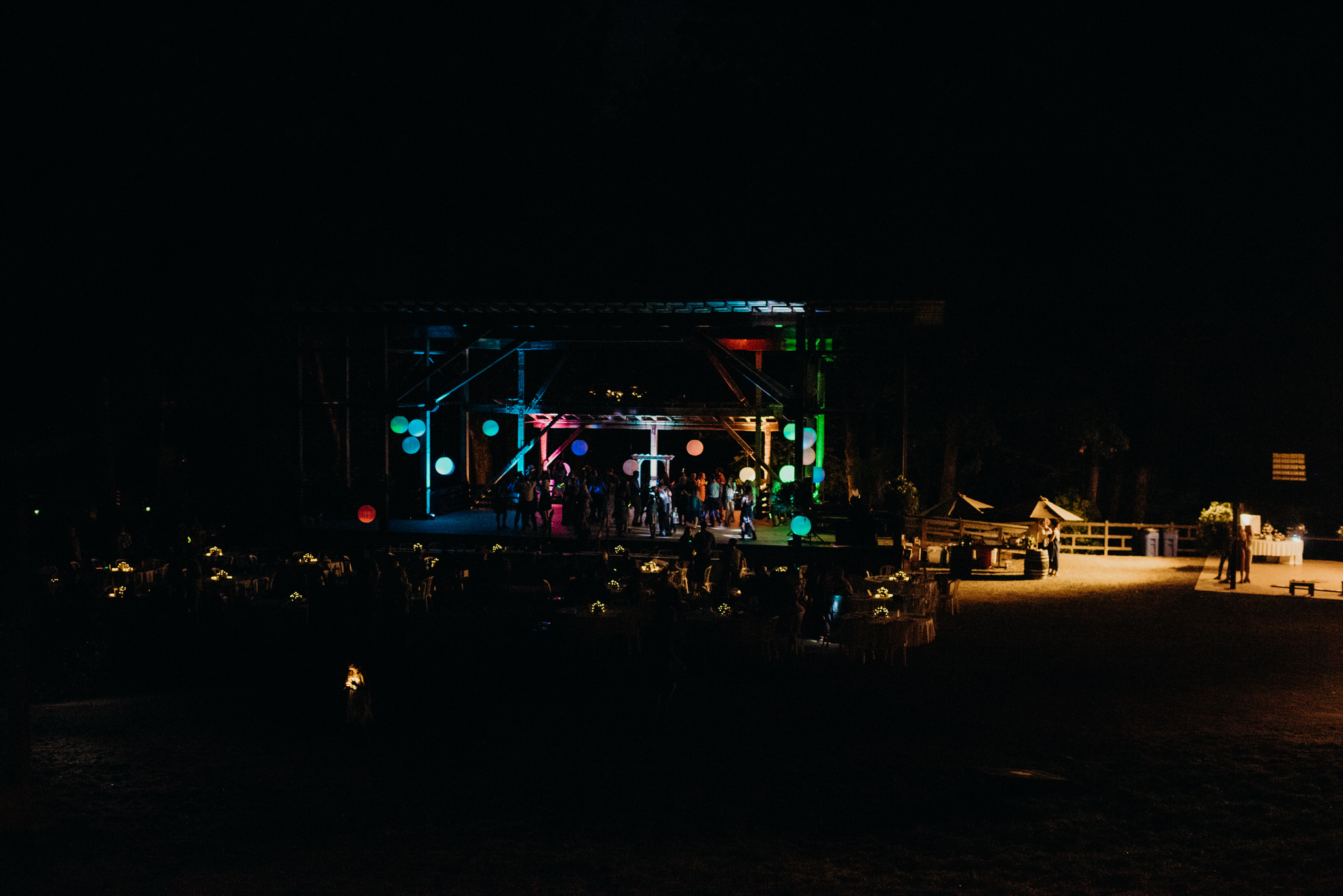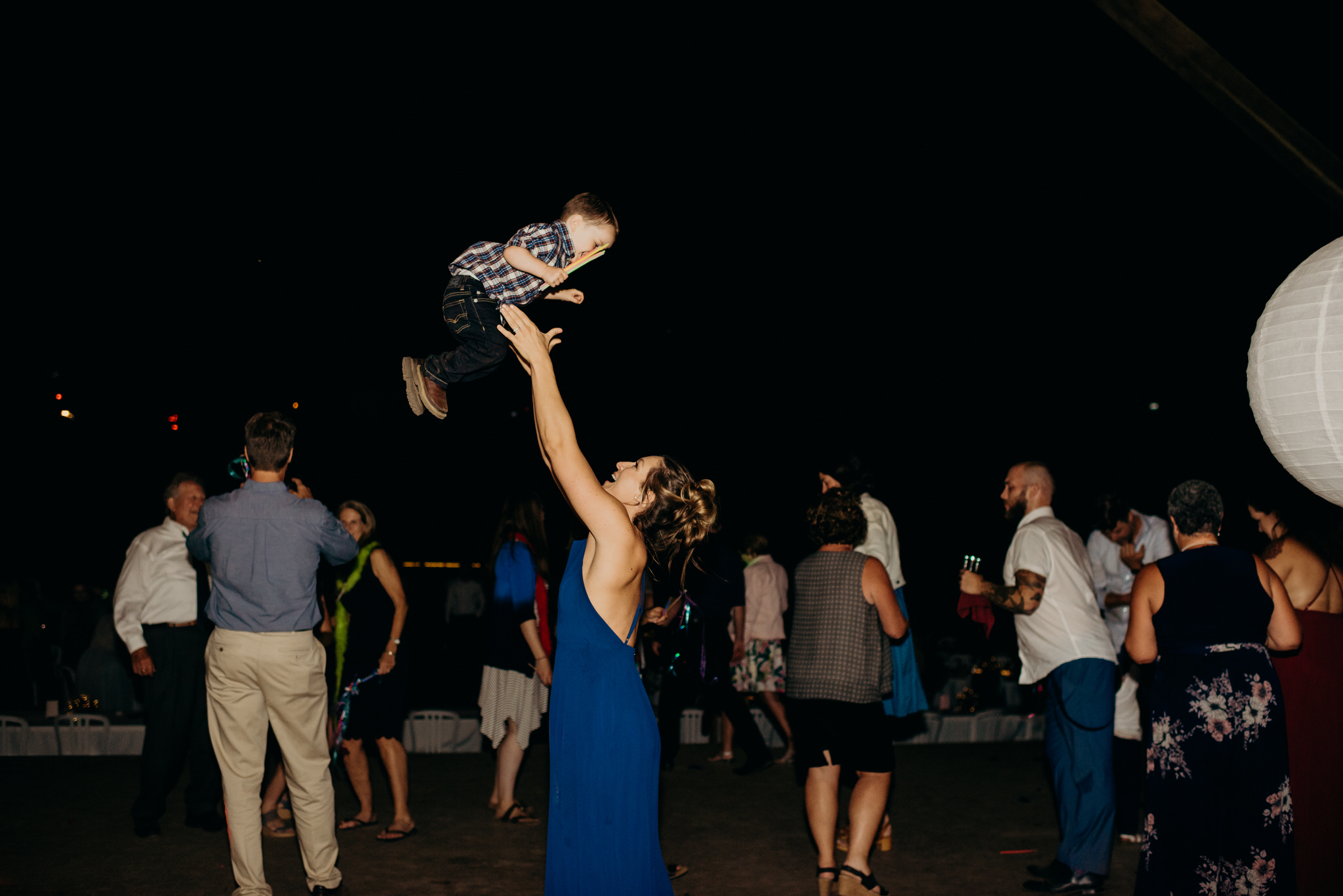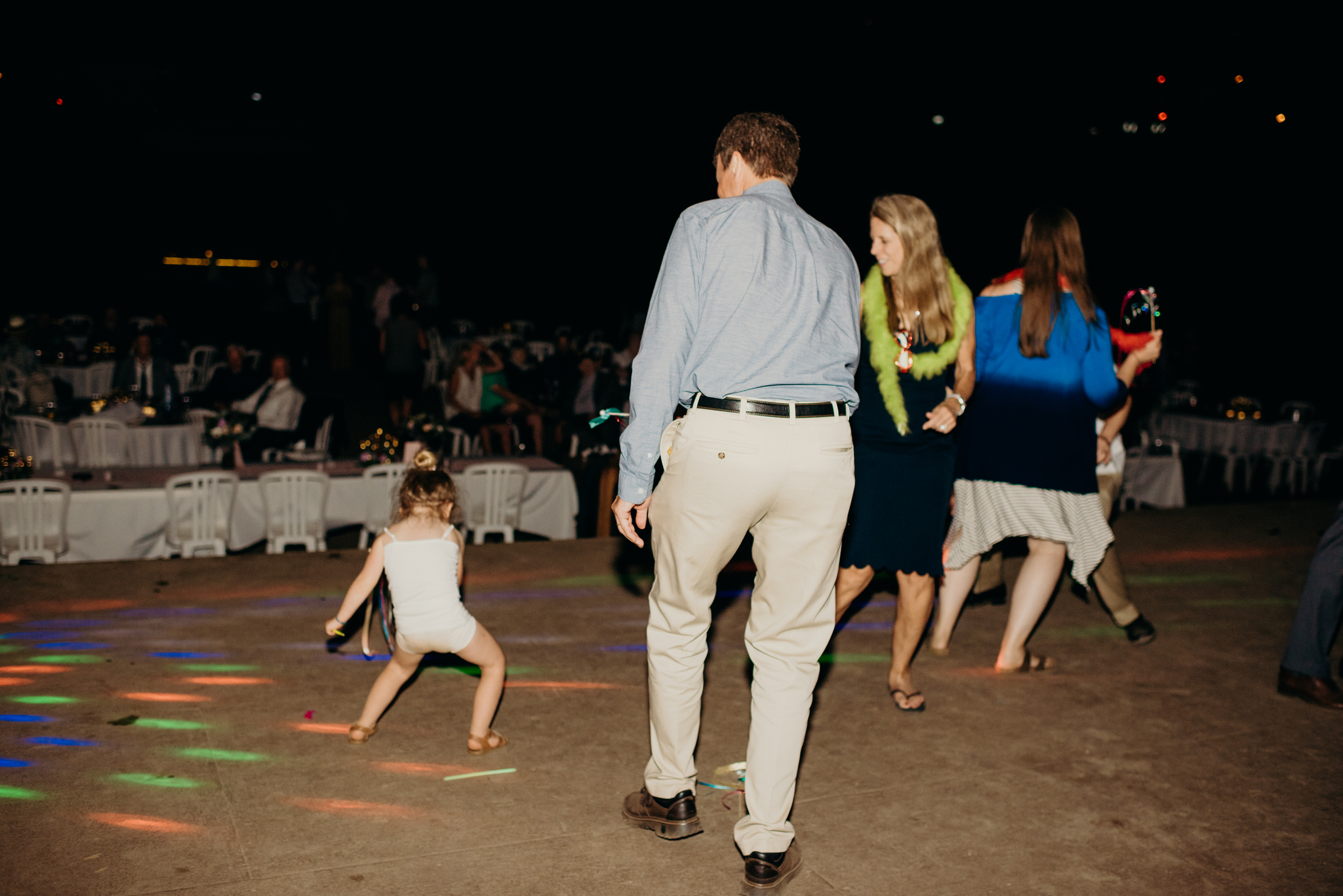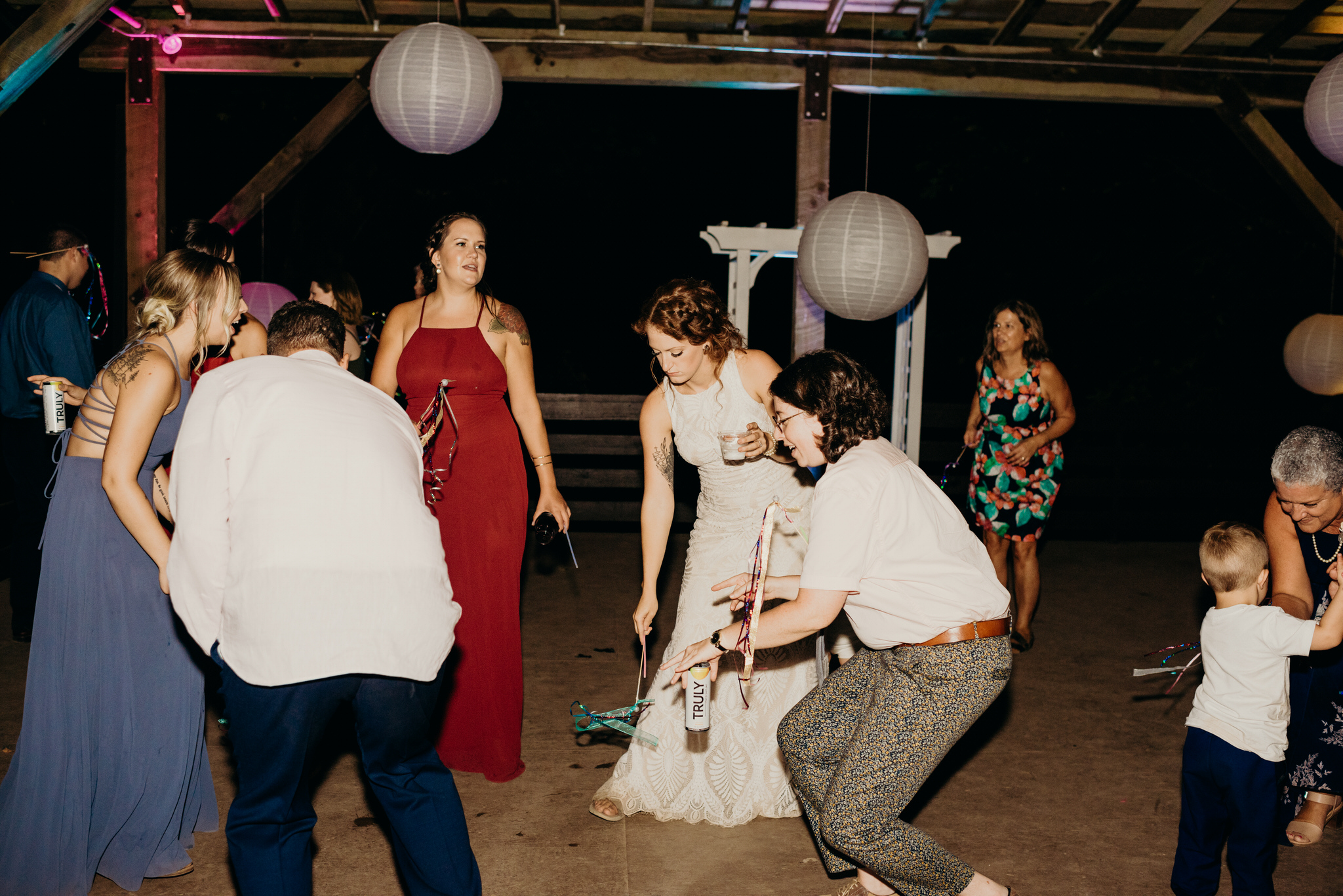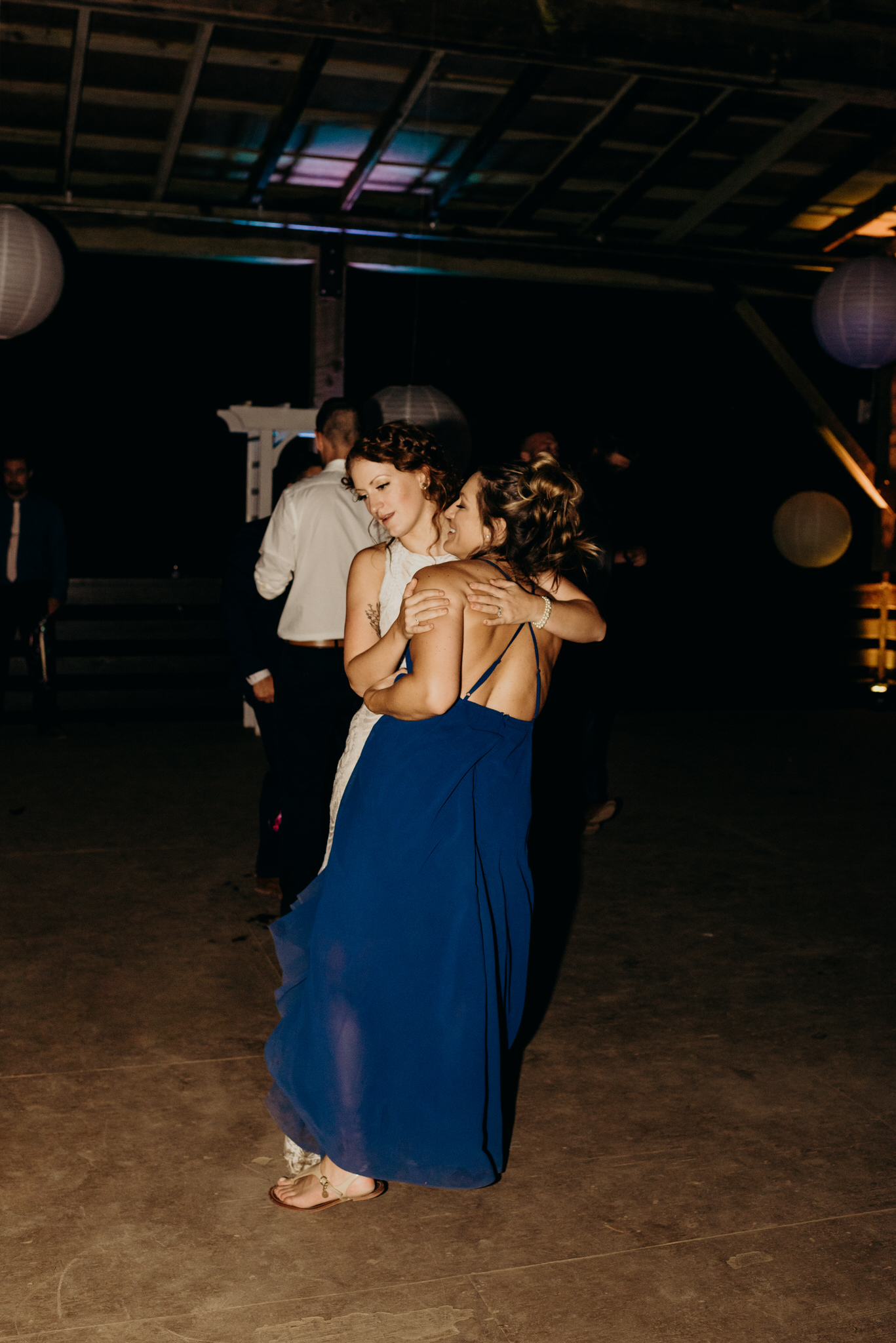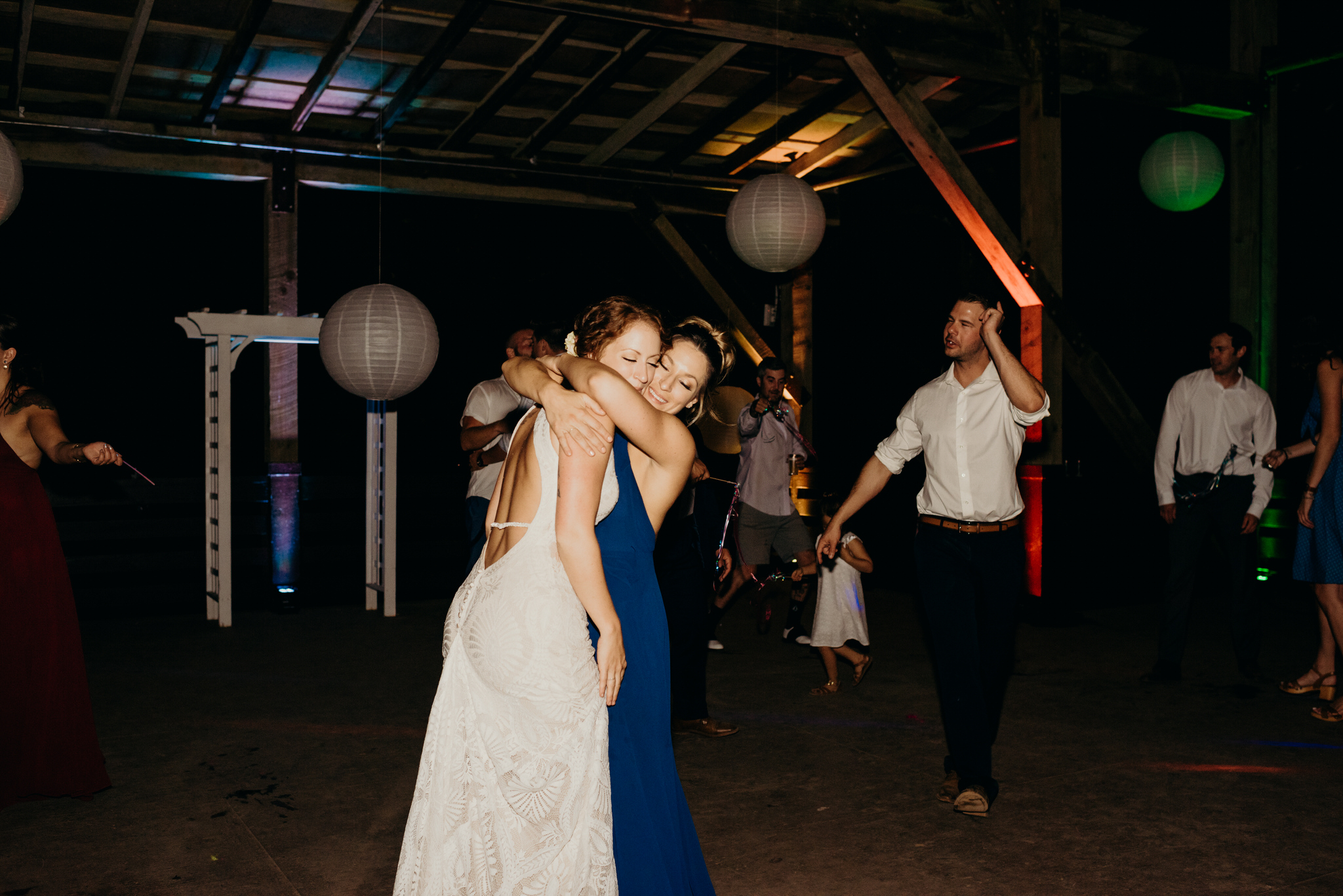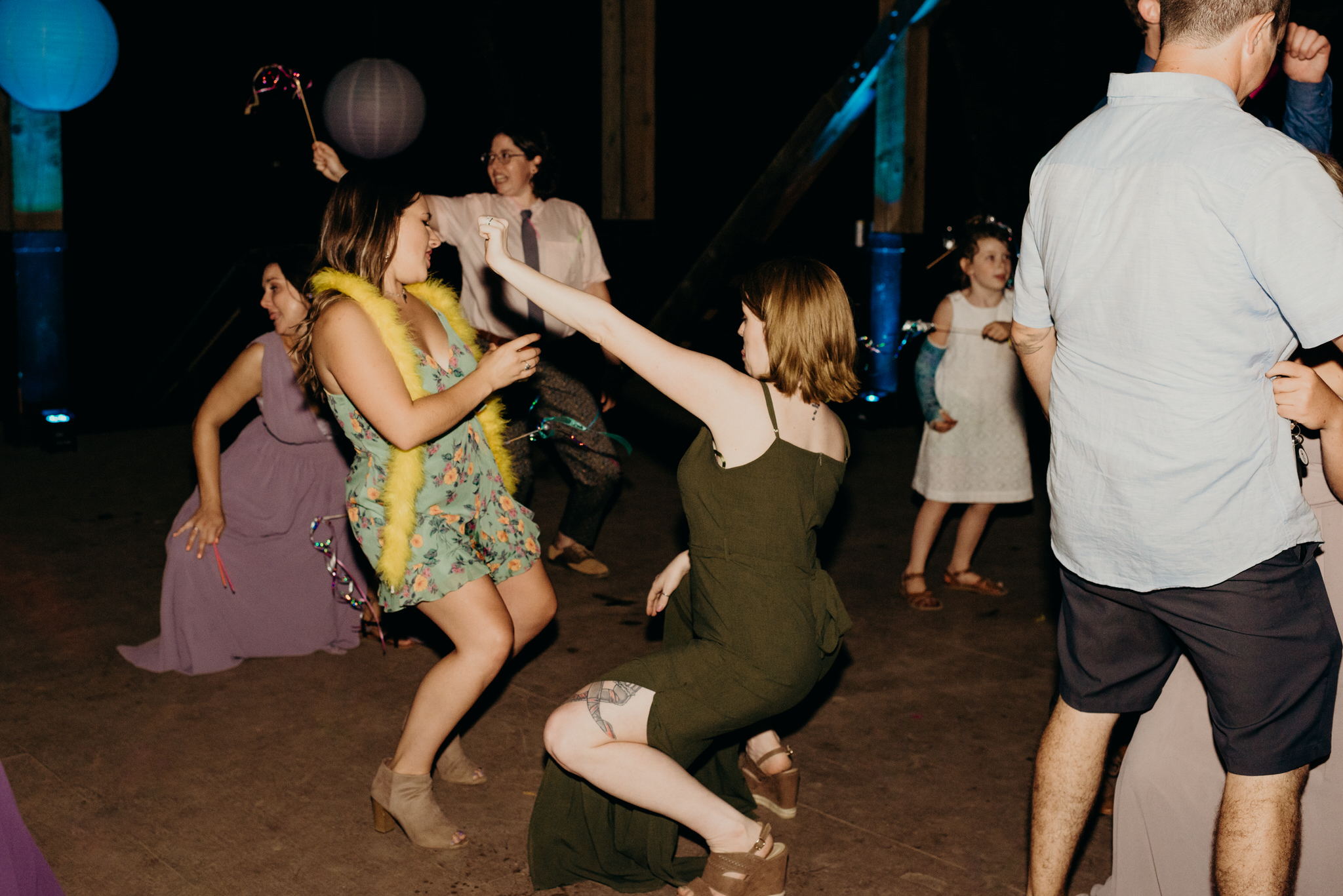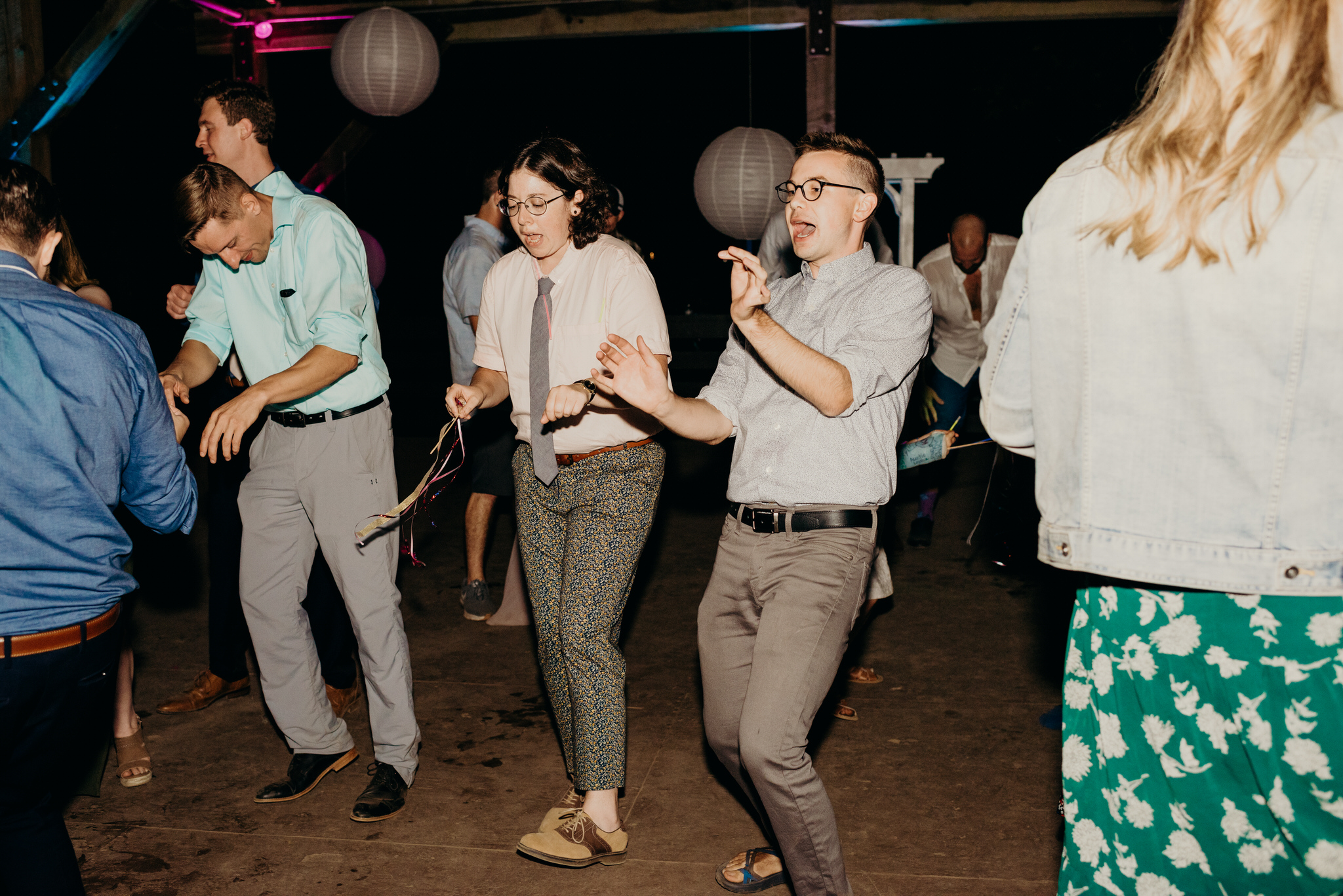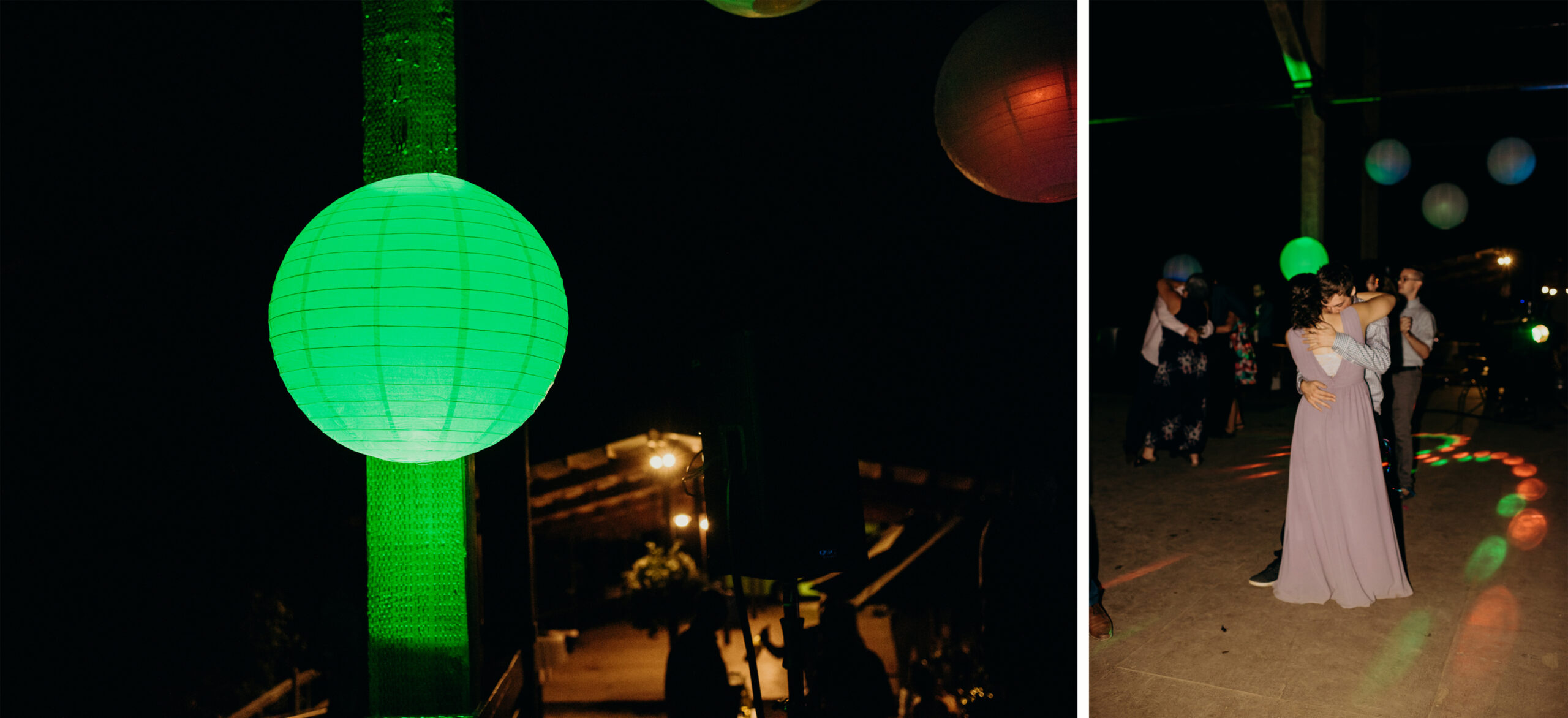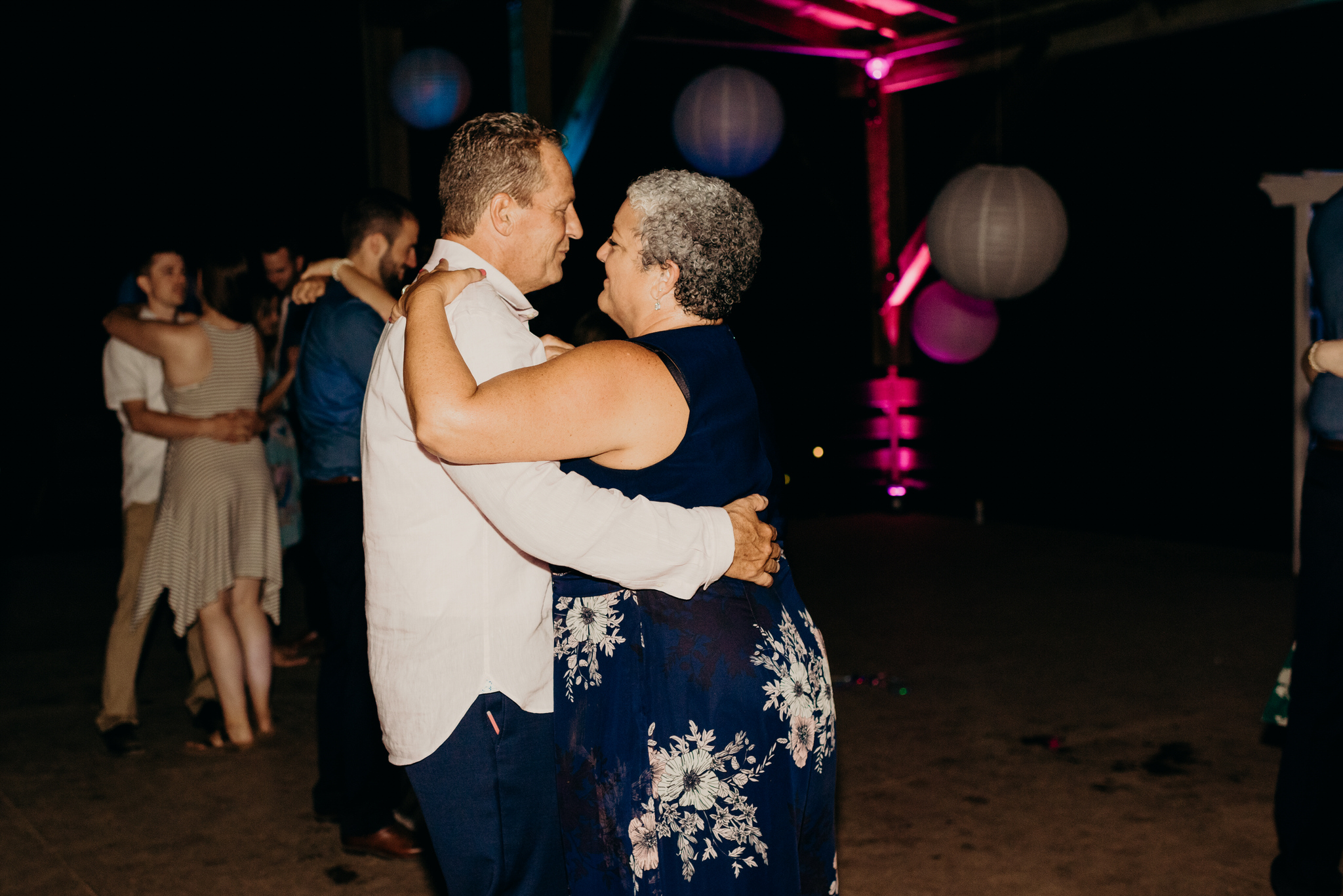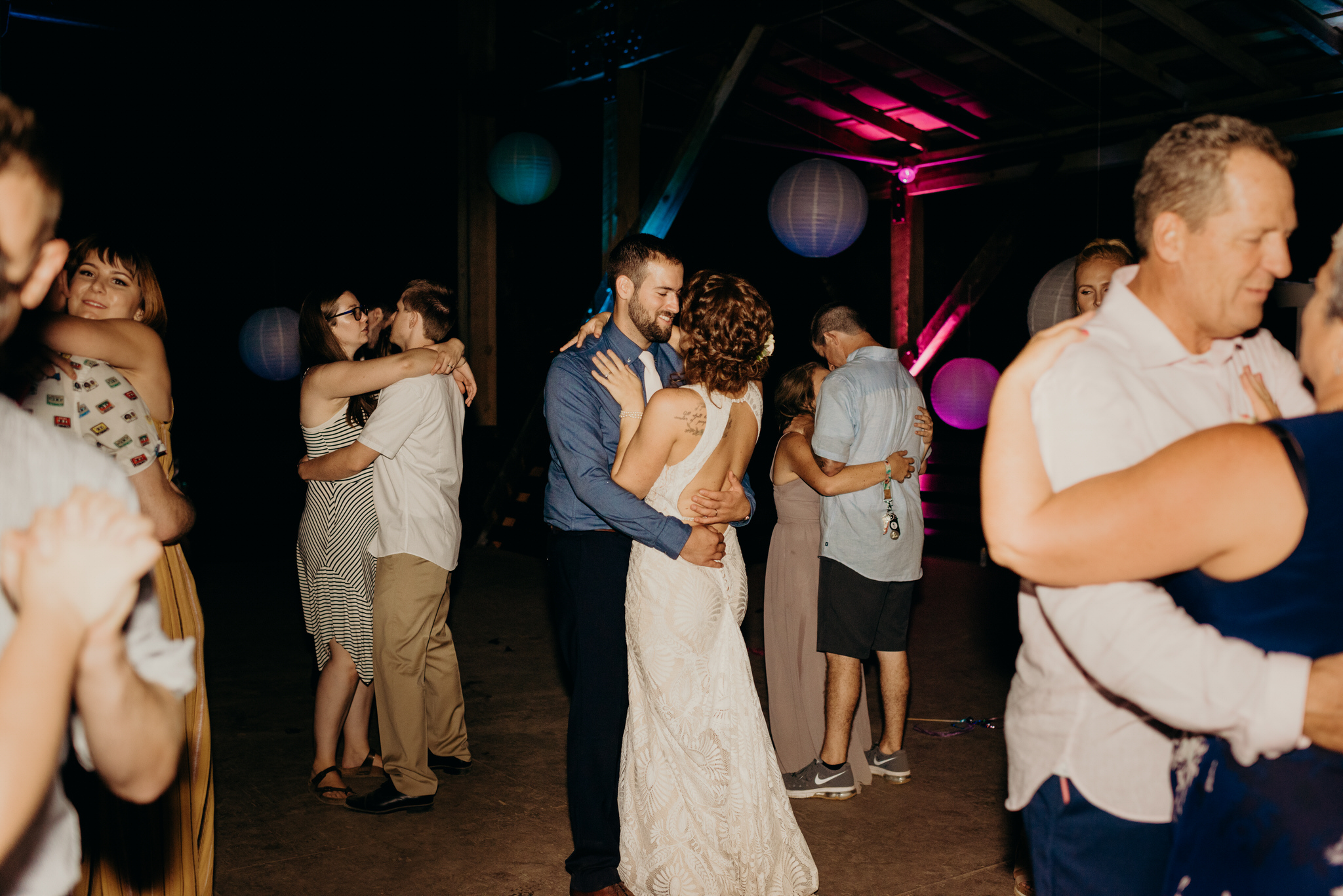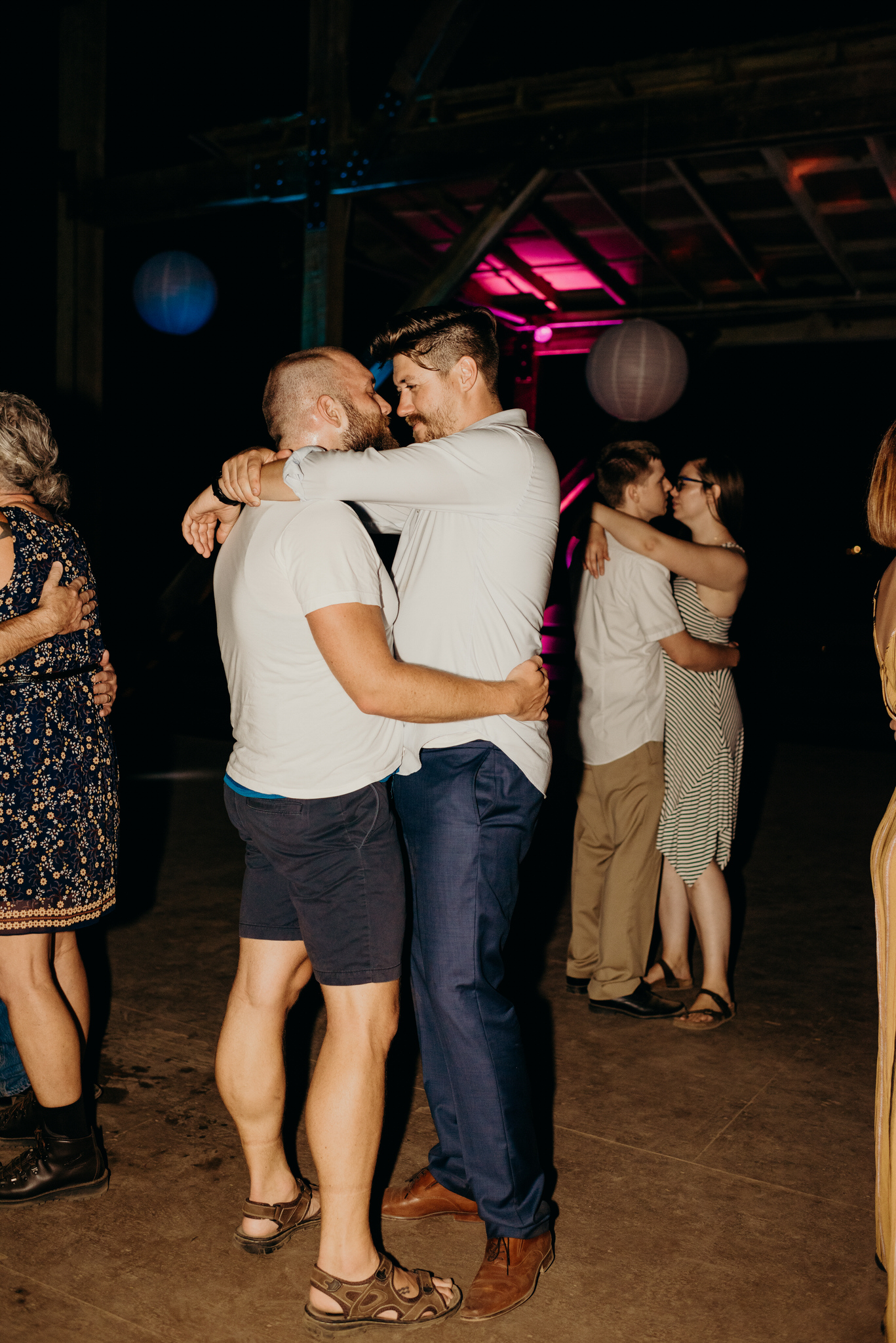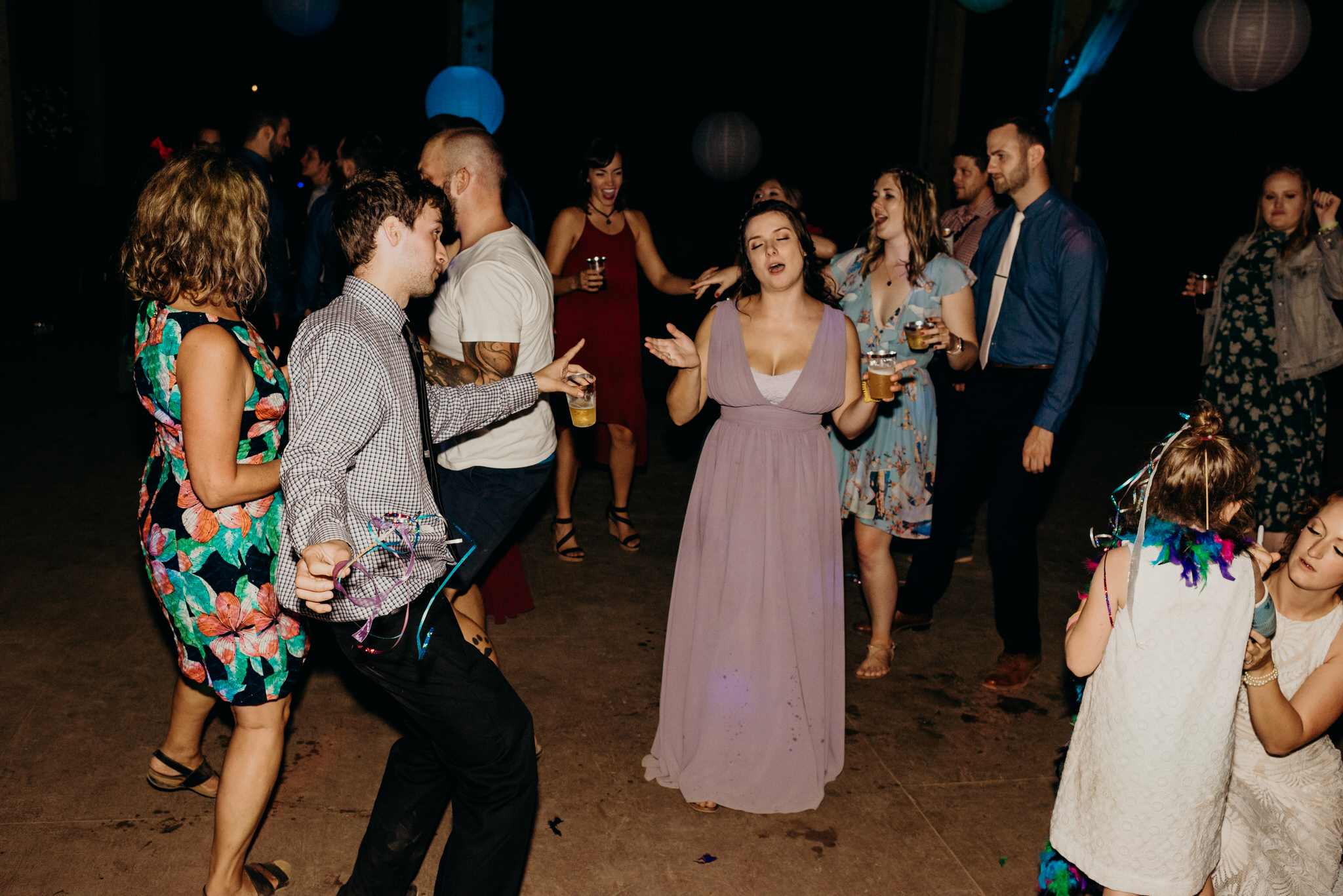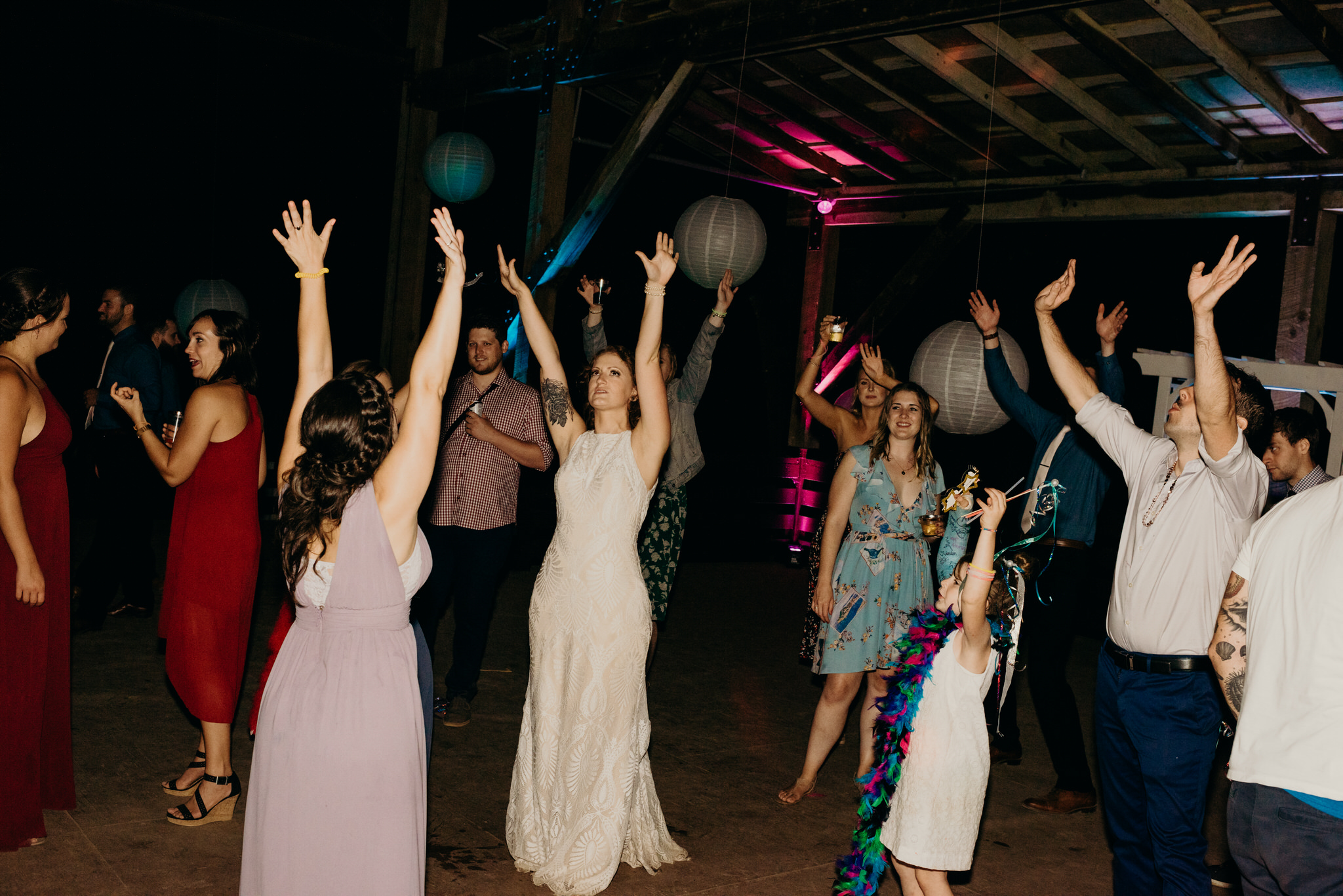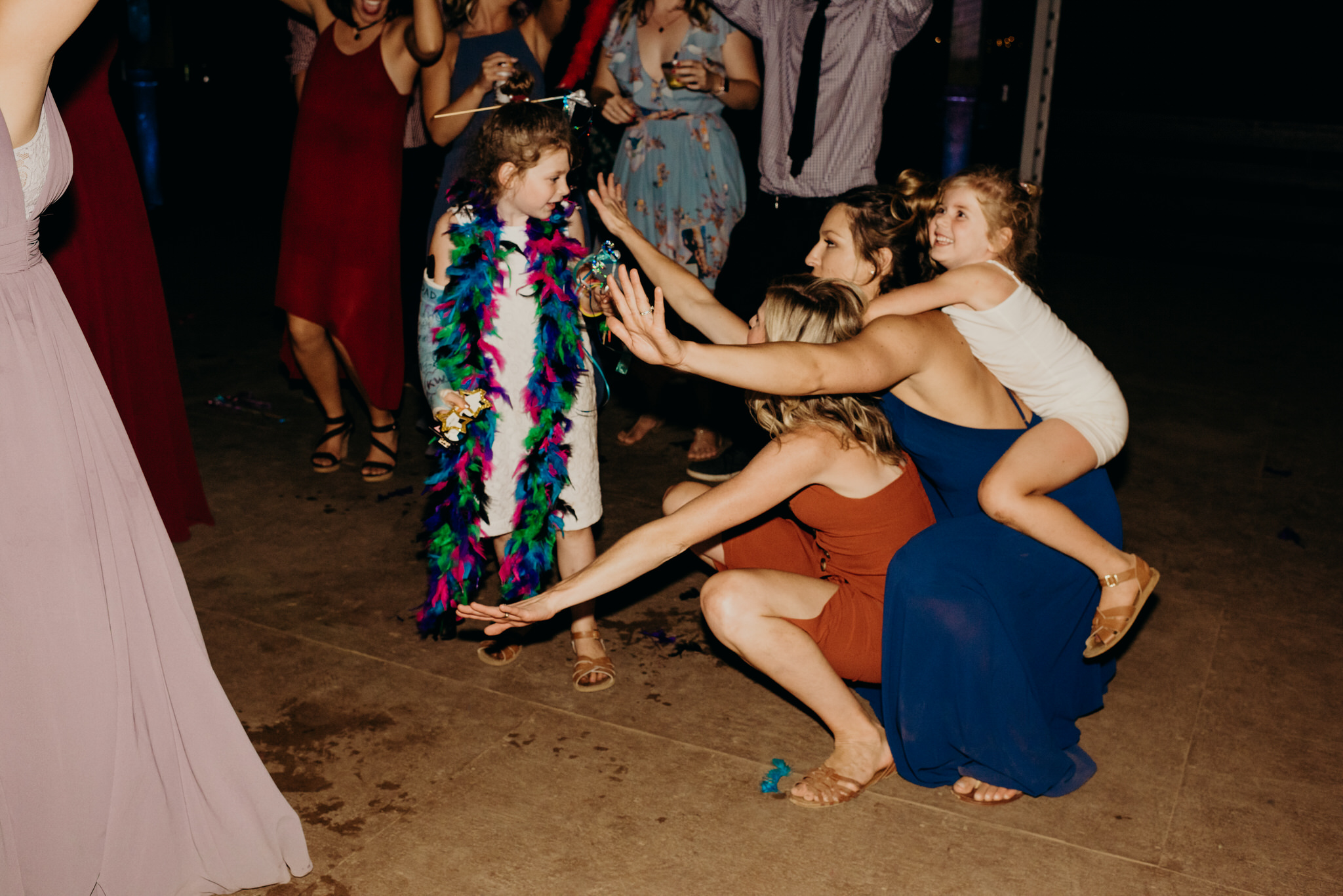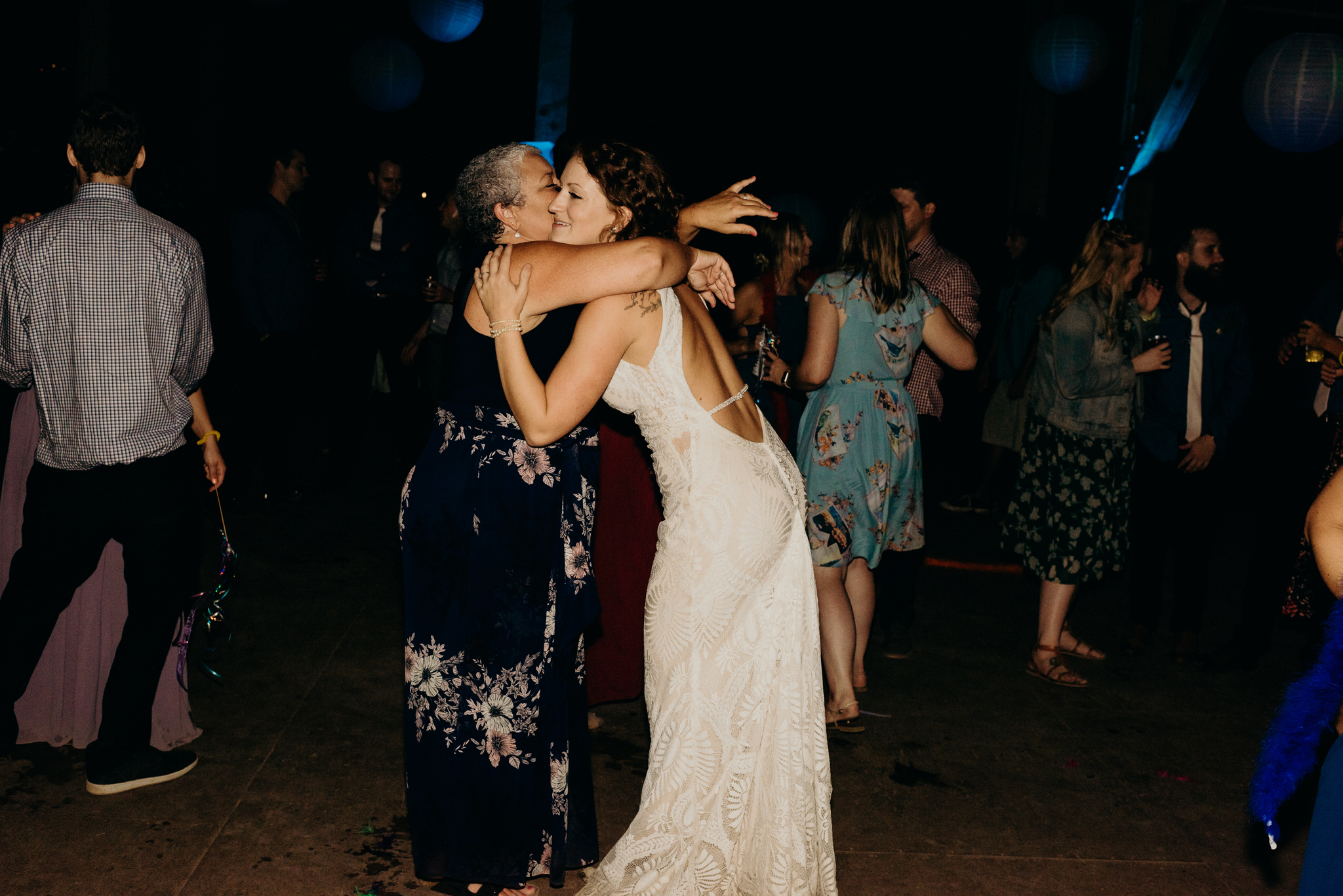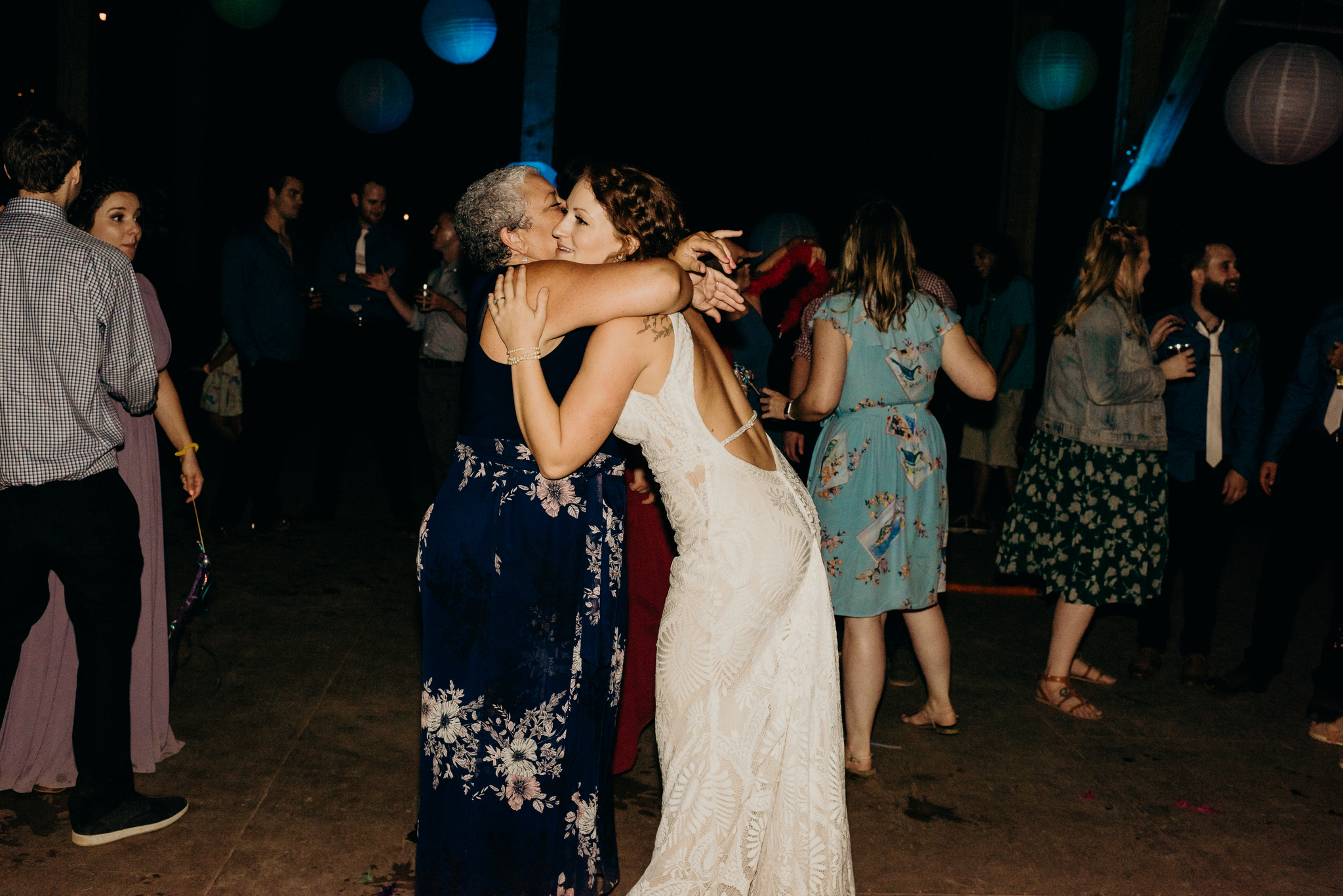 Pres and Eric, thank you so freakin' much for trusting me in capturing your big day. It was so beautiful, and you guys made it completely your own. Congrats again, you two!