Having our fur babies with us on our wedding day was an absolute must, and I know it's the same for most dog parents out there! And, there are so many more ways to include your dogs in your wedding or elopement besides snapping a few photos with them. So, here are some fun and creative ways to include them on your big day!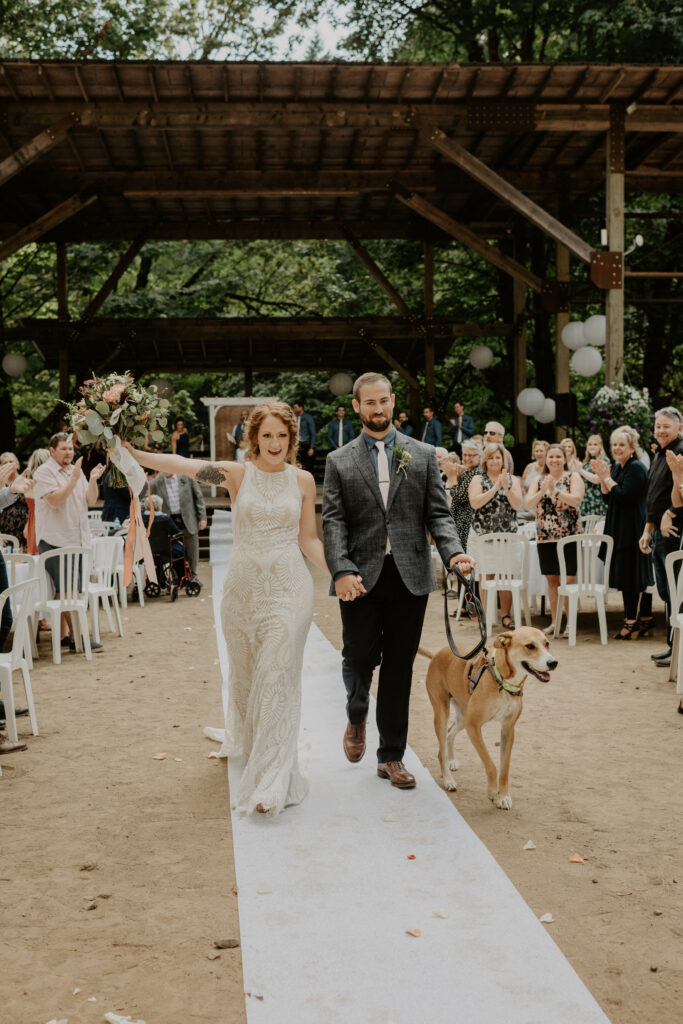 Want to see more from this wedding? Click here!
Bridal Party
Yup, why not have a dog-of-honor or best-mutt?! Adding your dogs into your bridal party is an easy way to include your dogs in your wedding. You can list their names on the program, and get matching bow-ties or dresses. You can have a member in your bridal party walk them down the aisle and they can stand next to you as you say "I do." Then, grab their leashes and have them walk down the aisle with you during your recessional!
Witness
A creative way to include your dogs in your elopement is to have your dogs be your witnesses and "sign" your decorative marriage certificate with their paws! Bring an ink pad or some paint (or rub your dogs' paws in some mud!) and have them stamp their paw for approval!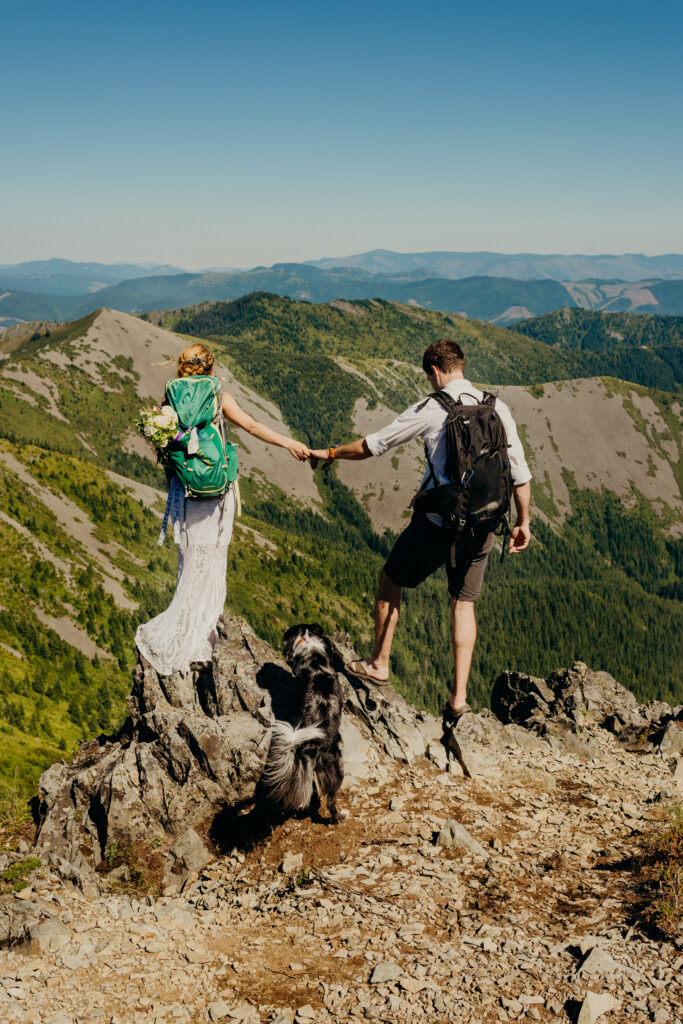 Want to see more of this elopement? Click here!
Ring Bearer
If your dogs are the type that need to have a job to do (or want their little moment to shine!) tie the rings onto their collar and have them be your ring bearer! They will love feeling included in the ceremony.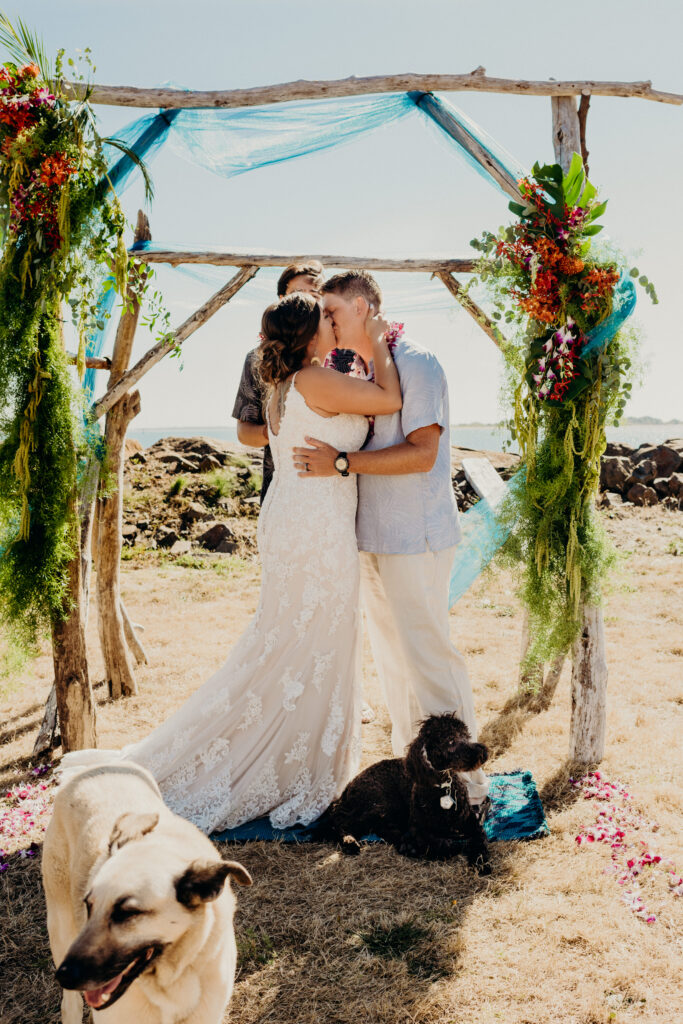 Want to see more of this wedding? Click here!
Signature Drinks
Signature drinks are always fun, but adding a little creative flare makes them even better! Use your dogs as your drink icons, or rename your signature drinks as your pups' nicknames! How cute does, "I'll take the 'Finn Finnegan'" sound?! (yes, one of my dogs is named Finn)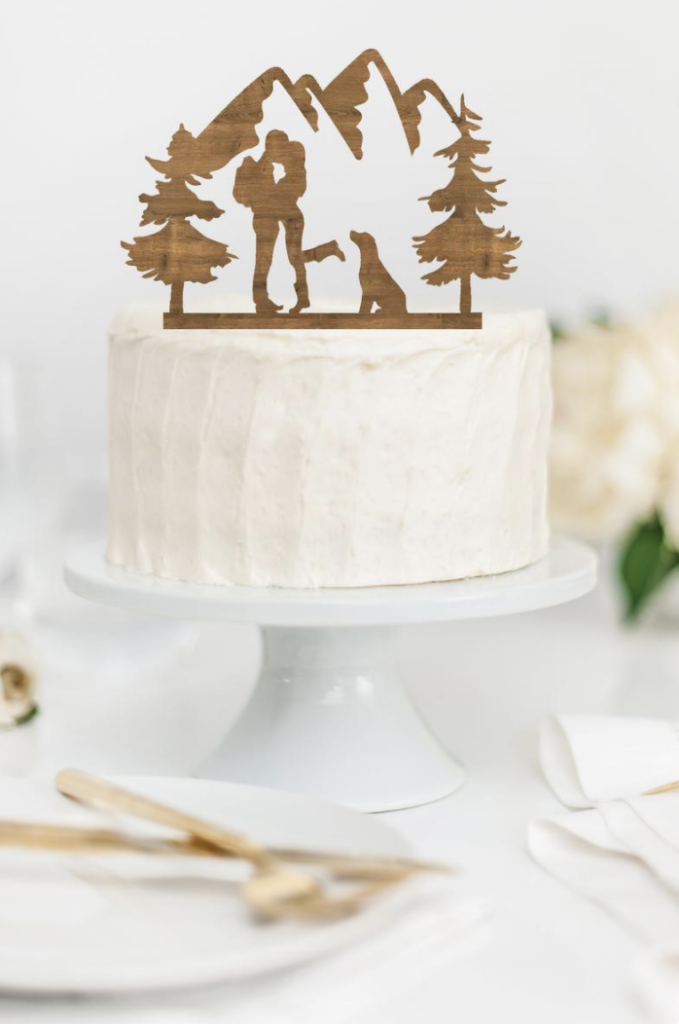 Cake Toppers
A lot of people don't think of adding custom cake toppers, but I absolutely LOVE them! So, add your furry friends to your cake topper. Or, you can have little figurines made of your pets to use as a cake-topper.
Additionally, if you want to be the best dog pawrents around, have a cake that is just for your fur babies alongside your own cake!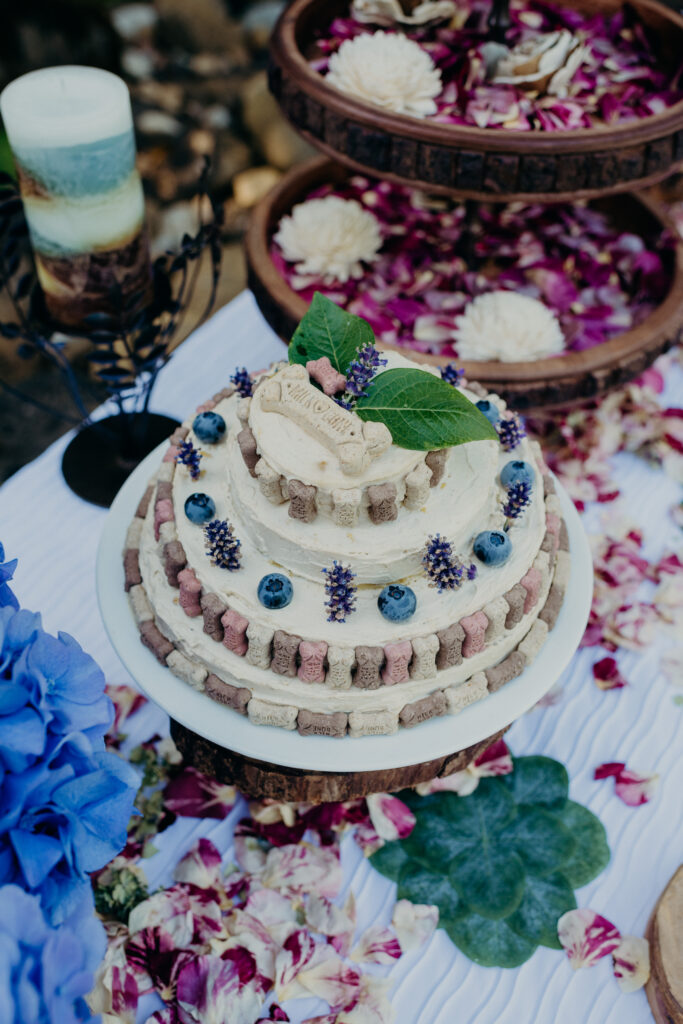 Dog-Inspired Wedding Favors
Wedding favors don't have to be the generic, boring goodies every time. Create something unique and fun by adding some doggie-inspired favors! Maybe some custom shot glasses that have a photo of your dogs and "My pawrents got married!" printed onto them. Or, if you know most of your guests have their own fur babies, have some dog treats with your date on them!
High up on a mountain, in the forest, or at a gorgeous venue; your dogs will be your biggest cheerleaders on your wedding or elopement day. They will be so happy to see their two favorite humans married! And, your guests will love the creative ways you've included your furry best friends on your big day. It is, in fact, their day too!